Welcome Super Heroes! The DC Super Hero Girls are back in an all new adventure. In the Intergalactic Games, the girls face off against Korugar Academy. But with evil afoot, can they work together and save their school? This new movie is available now on DVD and I've got our DC Super Hero Girls Intergalactic Games DVD review!
"Warner Bros. Home Entertainment provided me with a free copy of the DVD I reviewed in this blog post. The opinions I share are my own."
Synopsis:
Wonder Woman, Supergirl, Batgirl, Poison Ivy, Harley Quinn, Bumblebee and Katana square off against Korugar Academy in the Intergalactic Games. But evil isn't far away when Lena Luthor takes advantage of this to unleash her evil plan. It's up to the DC Super Hero Girls to fight the forces of evil and protect their school. With Wonder Woman's strength, Supergirl's speed, Batgirl's strategic knowledge, Poison Ivy's ability to make things grow, Harley Quinn's energy, Bumblebee's ability to shrink, and Katana's fearless personality, anything is possible!
Watching this with my daughter, reminded me of the 90s cartoons I loved as a kid. IN fact, I know this is something I would have watched. Super Hero Girls discovering how powerful and awesome they truly are? Um yes!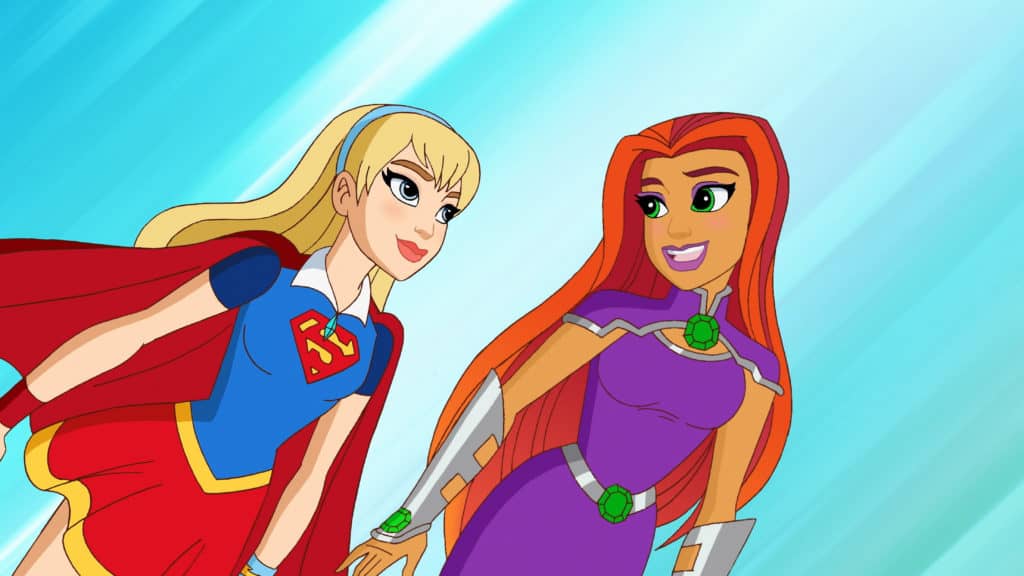 "It's not all about winning." – Supergirl
Intergalactic Games is a funny movie that the whole family, yes even little brothers, will enjoy watching. The message of teamwork was weaved throughout. Everyone learned that working together made them more powerful. And that is true in real life too, as a family, and with your friends.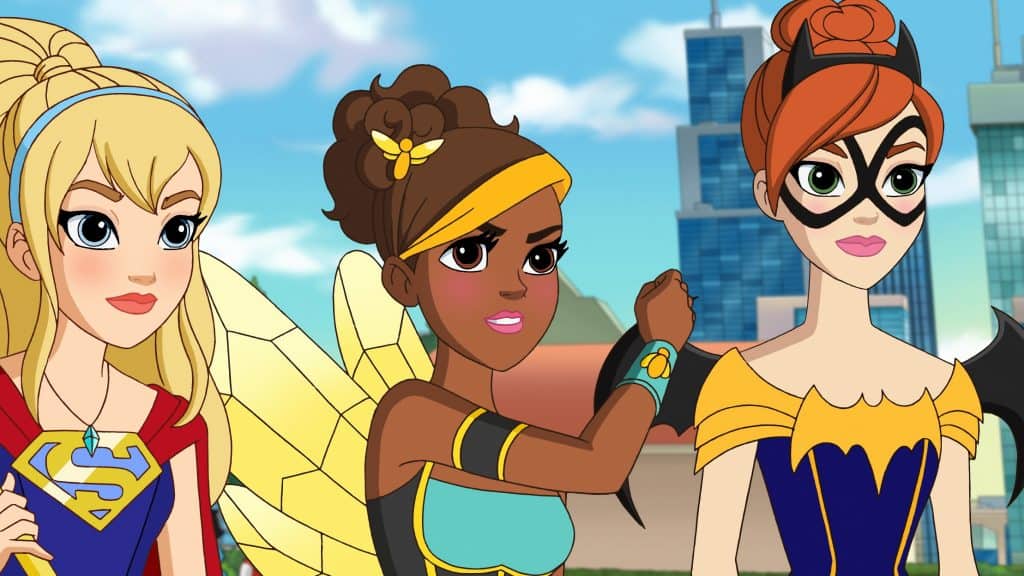 Other Supers like the Green Goblin and Cyborg also show up to help help the girls with whatever they might need. Green Goblin was the definitely the comedic relief. So goofy and fun!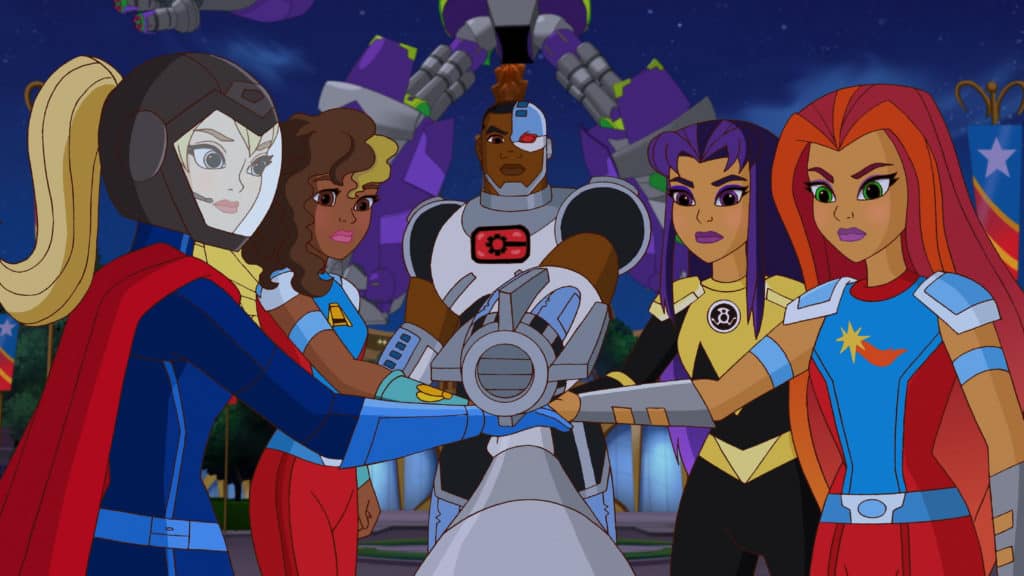 Find these Special Features on the Intergalactic Games DVD:
"That's My Girl" music video
7 Featurettes

New Beginnings
Hero of the Month: Supergirl
Batgirl vs Supergirl
Quinn-tessential Harley
Doubles Trouble
Franken-Ivy
Dude, Where's My Invisible Jet
For more DC Super Hero Girls fun visit their website.
DC Super Hero Girls: Intergalactic Games is on DVD now! Get it at a store near you!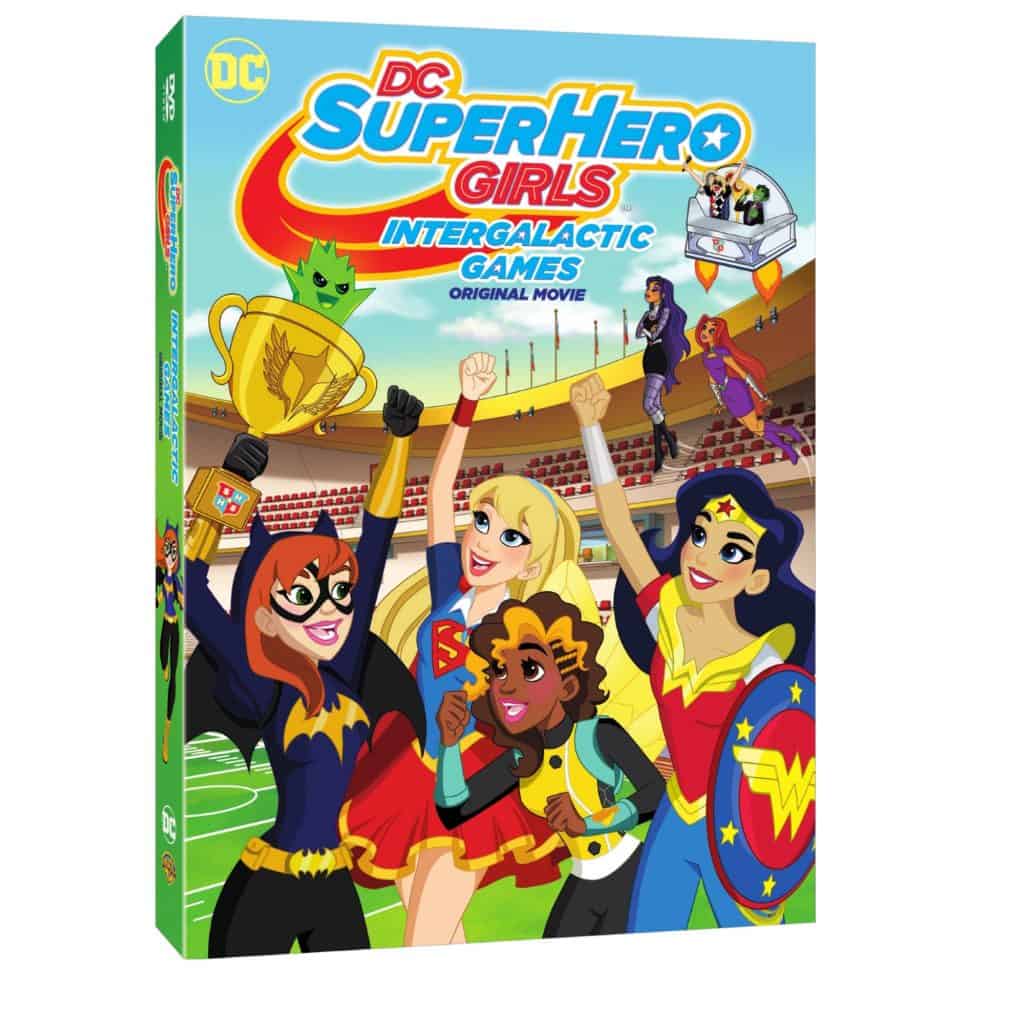 "Warner Bros. Home Entertainment provided me with a free copy of the DVD I reviewed in this blog post. The opinions I share are my own."