Over the weekend I surprised the kids and my husband, with their first trip to Hershey Park. The last time I was there was in middle school, so it was practically my first visit too. I remember riding my first big roller coaster in an effort to look cool in front of a cute boy. But that is a story for another day. This trip was all about my birthday boy! We had an amazing day and we definitely went home #HersheyparkHappy! I want you to have a great visit too so I'm sharing my top 10 tips for visiting Hershey Park!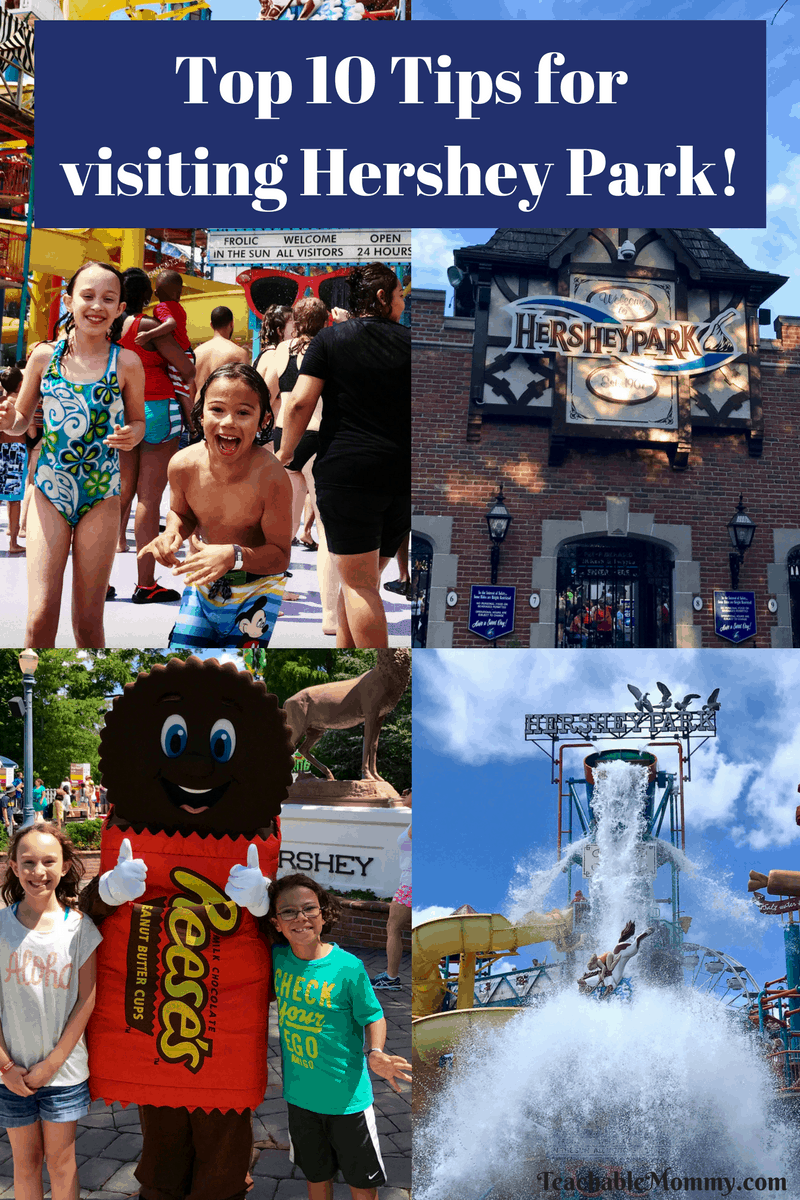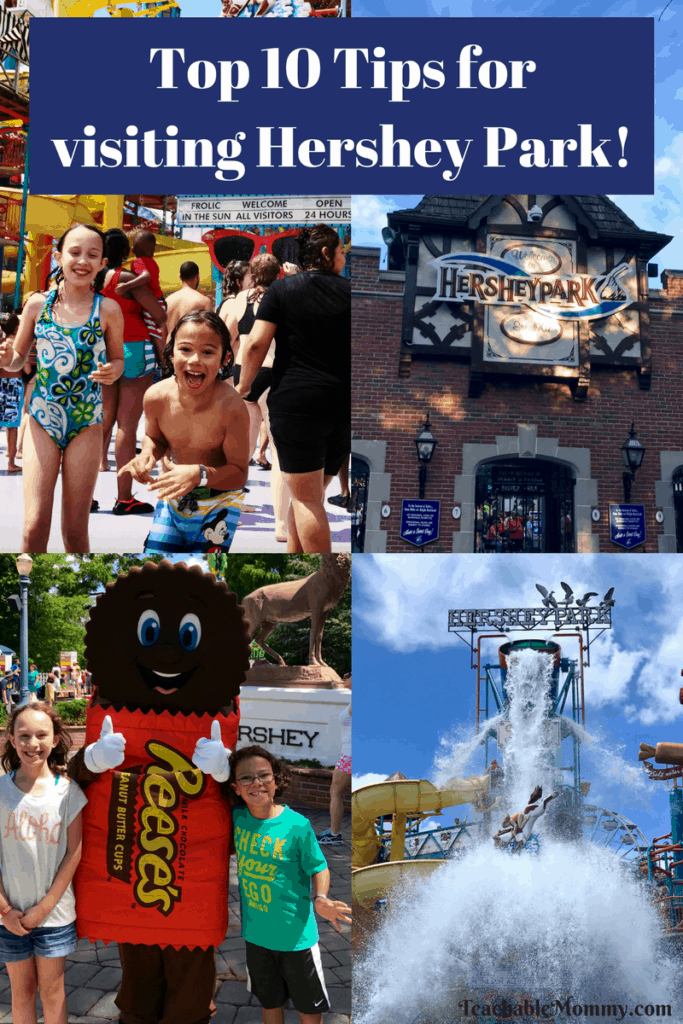 1. Rent a locker
Lockers are located in several locations throughout the park. We rented one close to The Boardwalk since we would be spending a lot of time there. Since we brought a backpack with us, we chose a large locker. I recommend renting early in the day if it is a busy, because they are first come first serve. The good news once you rent the locker it is yours for the whole day!
2. Pack a bag
I never go to an amusement park or theme park without a bag. When you have kids are you even allowed to leave the house without one? I packed sunscreen, wipes, hand sanitizer, swim suits, water shoes, towels, and high protein snacks.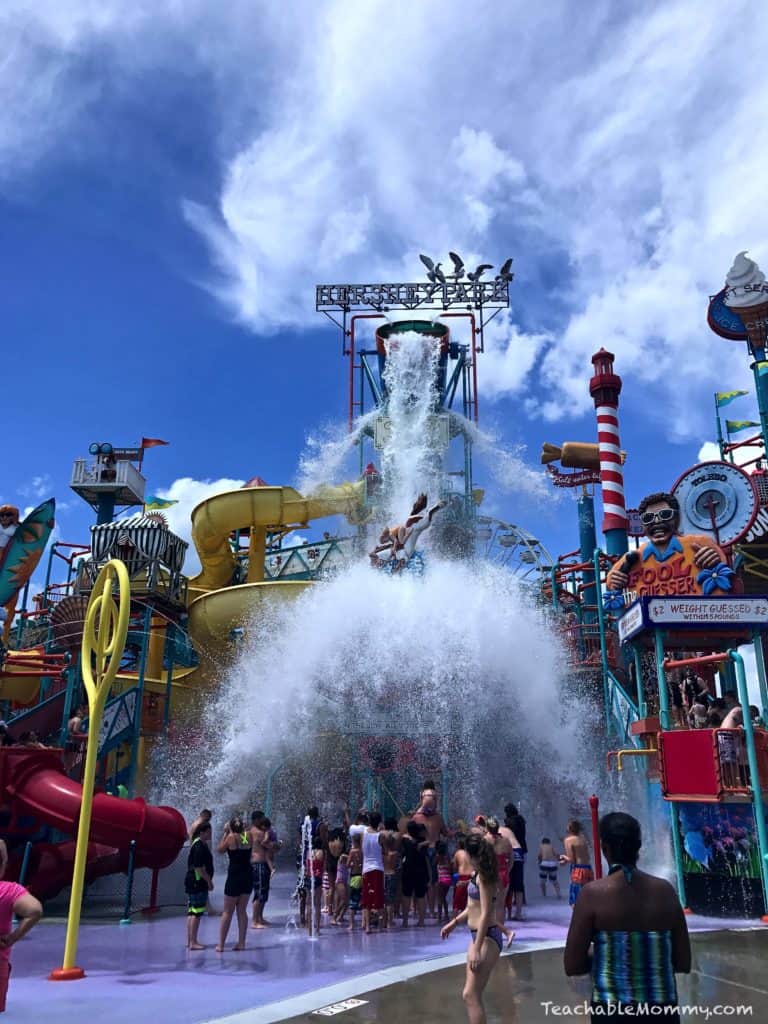 You can choose to air dry if you want but you will get SOAKED at The Boardwalk!
3. Get officially measured at the front of the park located near the fountain of Milton S. Hershey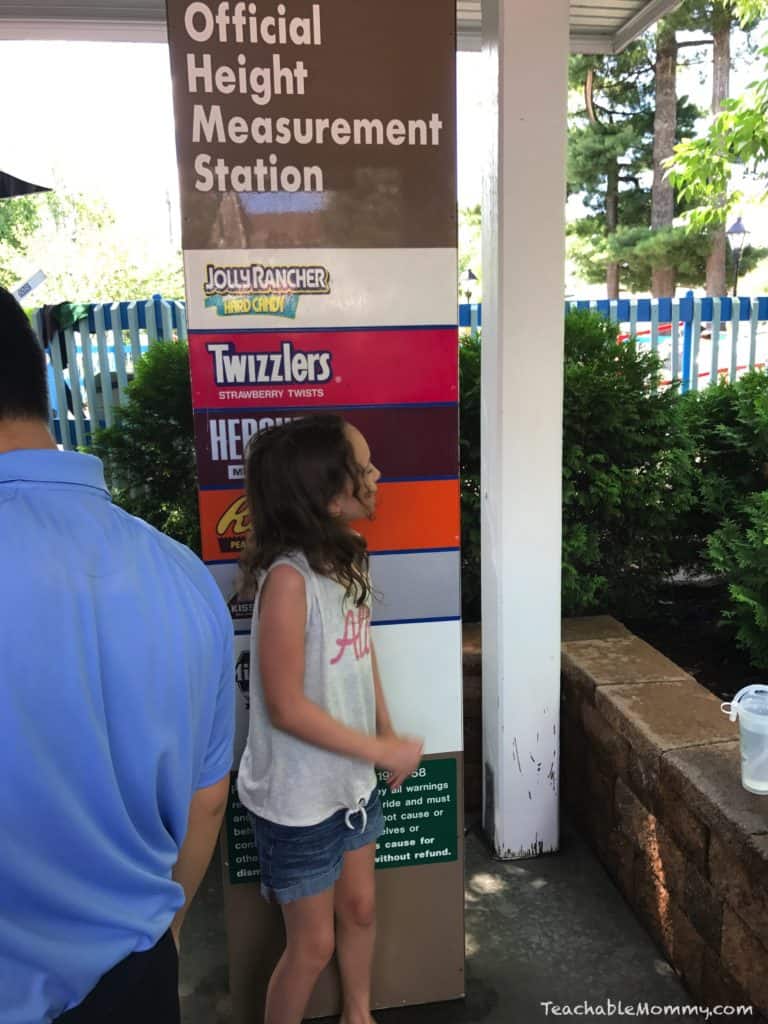 By getting measured right from the start you know exactly what they can ride. It will also save time in the lines because they won't have to stop and be measured.
4. Arrive when the park opens
This gives you a good parking spot and a chance to get right on the rides.
5. Download the Hershey Park App
The free official Hershey Park app has ride info, wait times, character appearances, show times, food locations, and more. Download it for Apple and Android.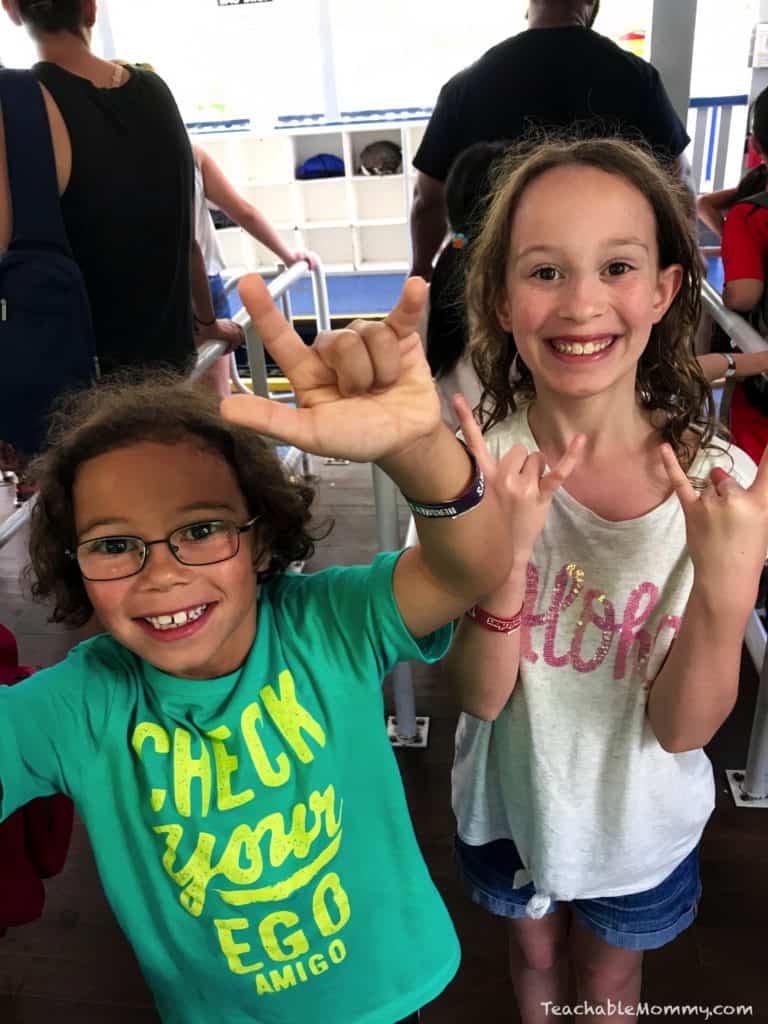 Ready to ride the Super Dooper Looper! And thanks to the app we knew the wait time was 10 mins and both of the kids were the right height.
6. Character fun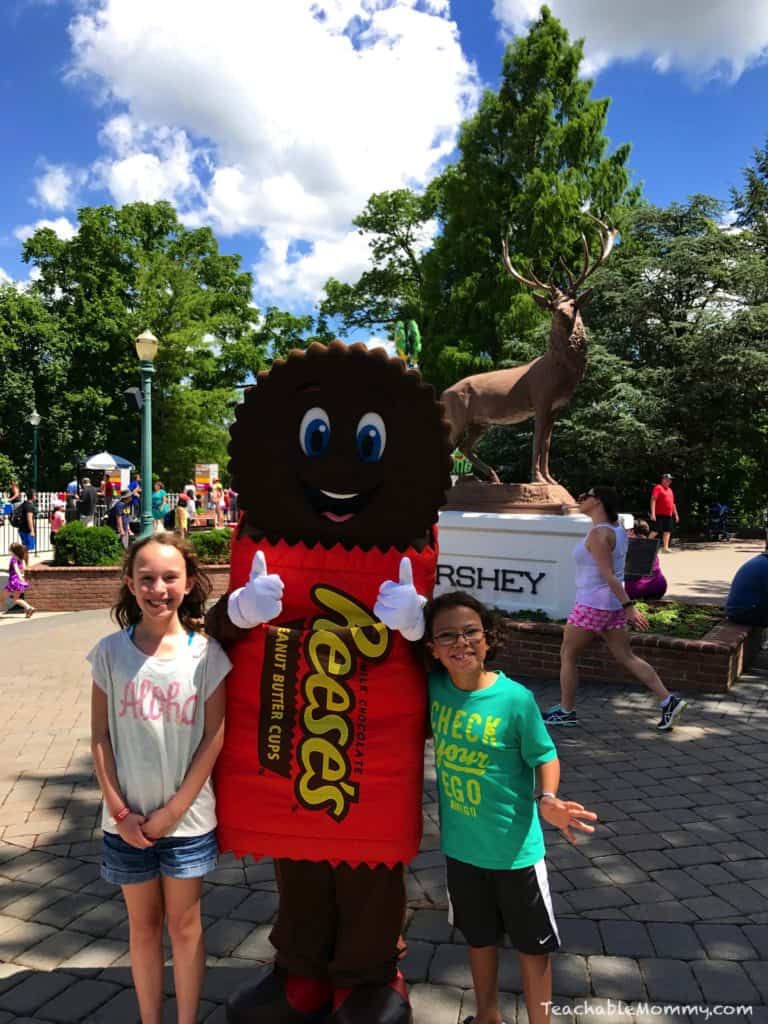 This is probably the only time you can hug chocolate without it melting on you! Throughout the day and at various locations you will run into some pretty sweet friends. Check the app to see where your favorite candies will be hanging out.
7. Eat a S'More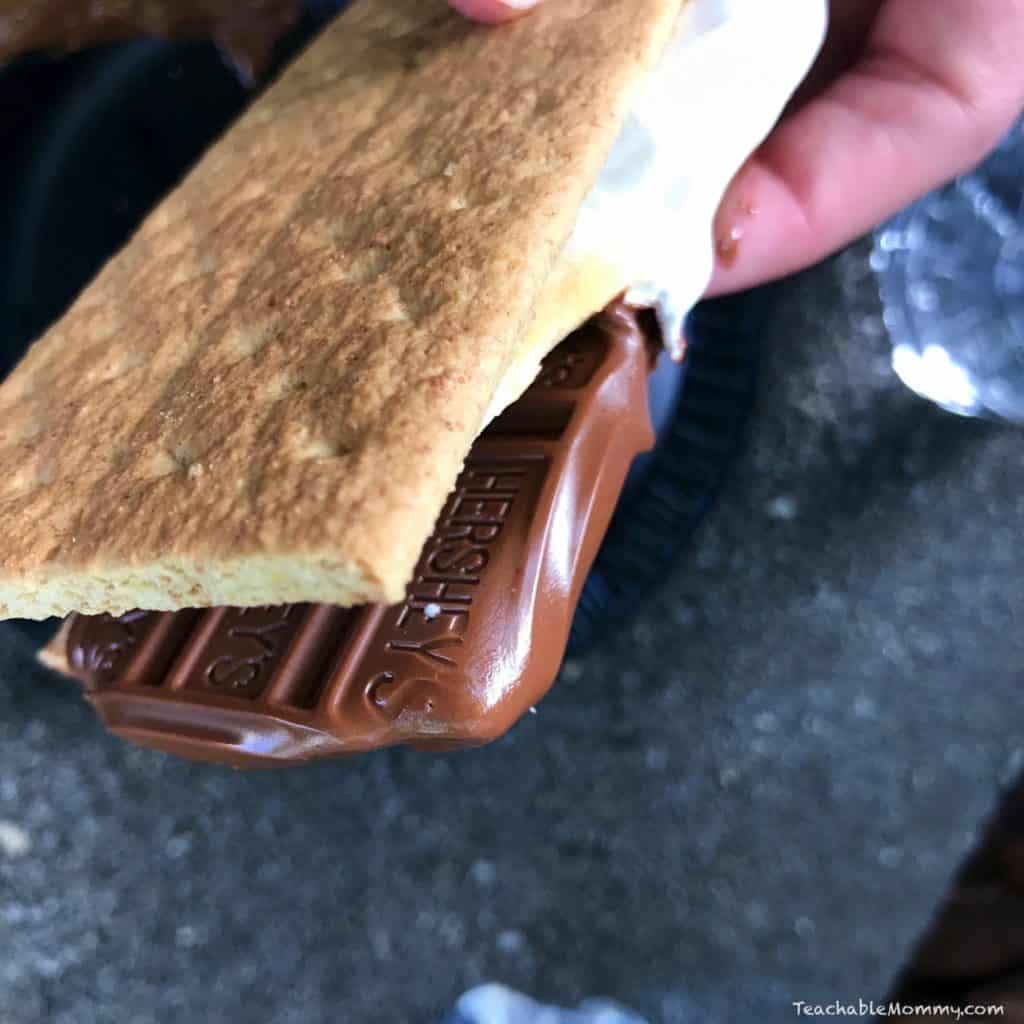 I had the regular the kids got the cookie one. Either way, you need it. Looking at these pics, I know what I want to make at home this weekend. Yum!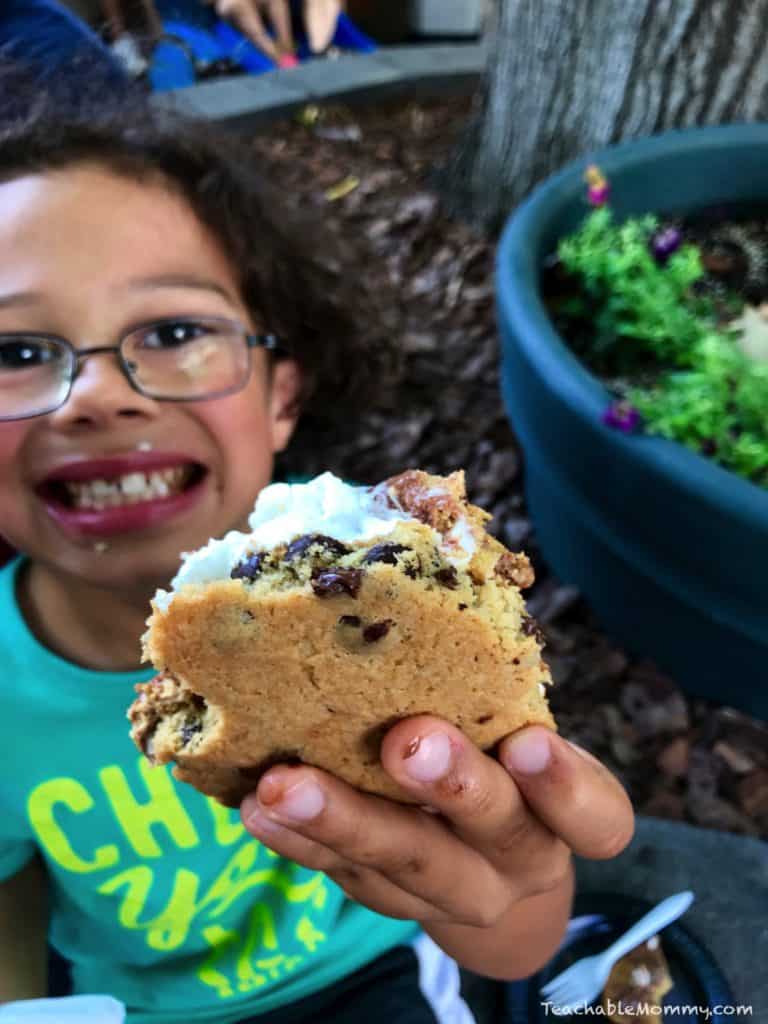 8. Stay Hydrated
Bottled water is available throughout the park for purchase. You can also get free water at the various food places, or you can purchase a Souvenir Cup and get free refills throughout the park all day.
9. ZooAmerica and other in park entertainment
ZooAmerica and other shows are included with your park ticket. We watched a traveling show with Ms. Twizzler, met a sea lion, and danced along with the Character Commotion.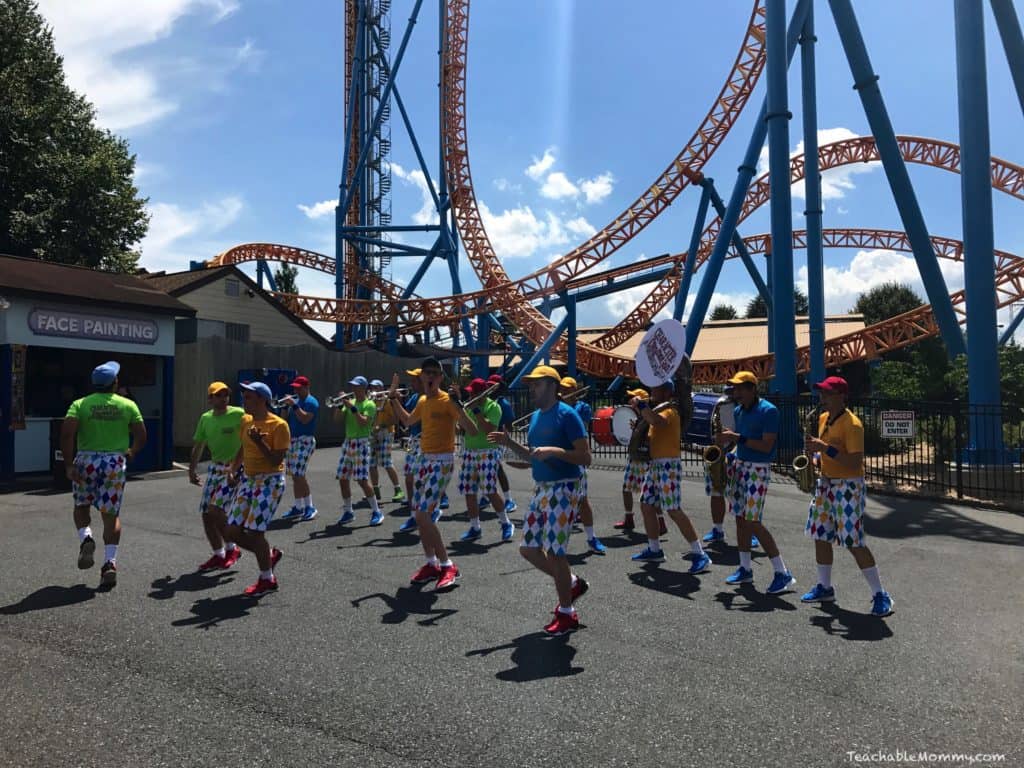 10. The Boardwalk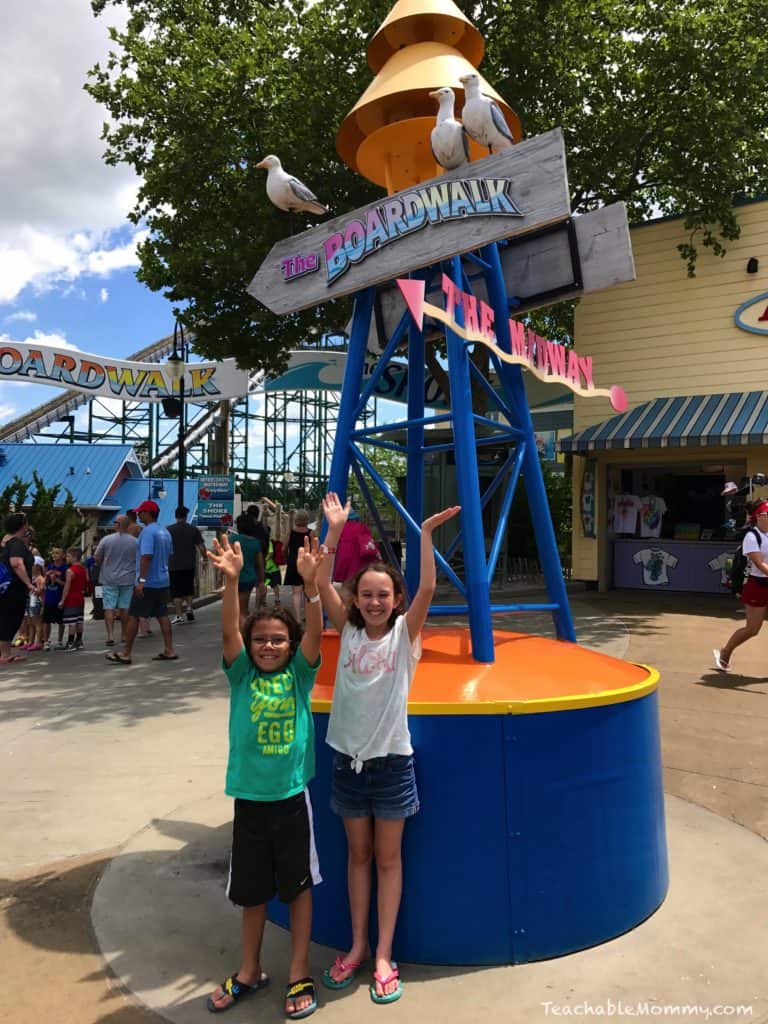 The Boardwalk and all the awesome water rides are included with your regular park admission. We spent a good chunk of the day there and it was so much fun! Get instantly soaked on the Tidal Force, relax in the lazy river, or hangout at the East Coast Waterworks.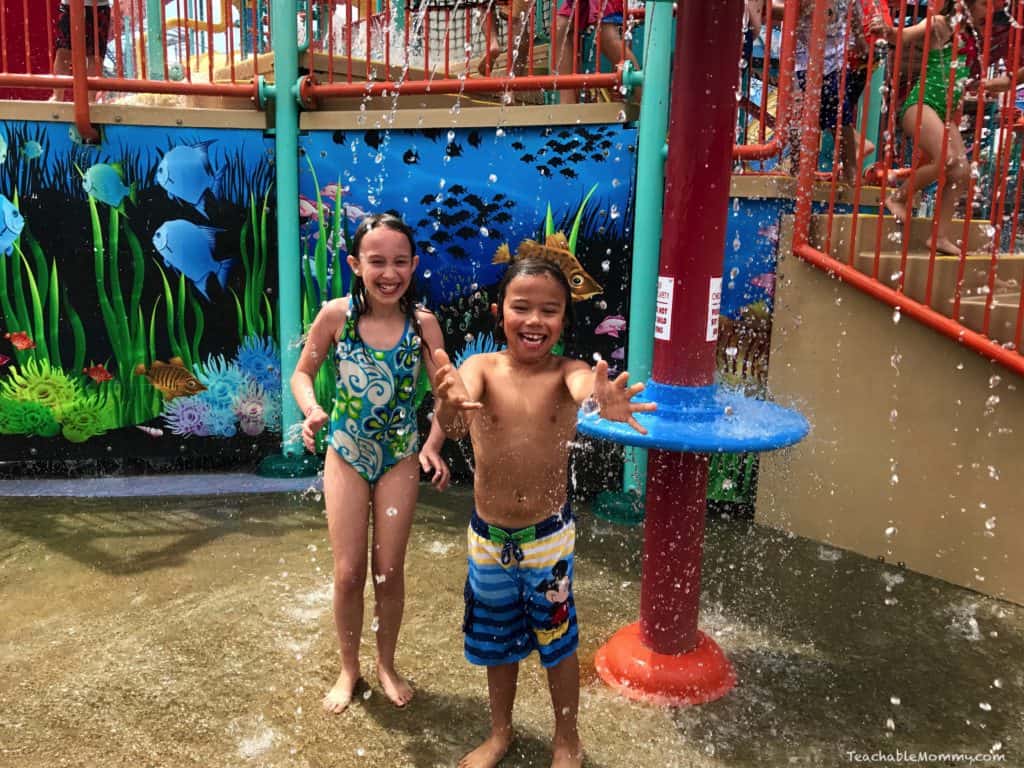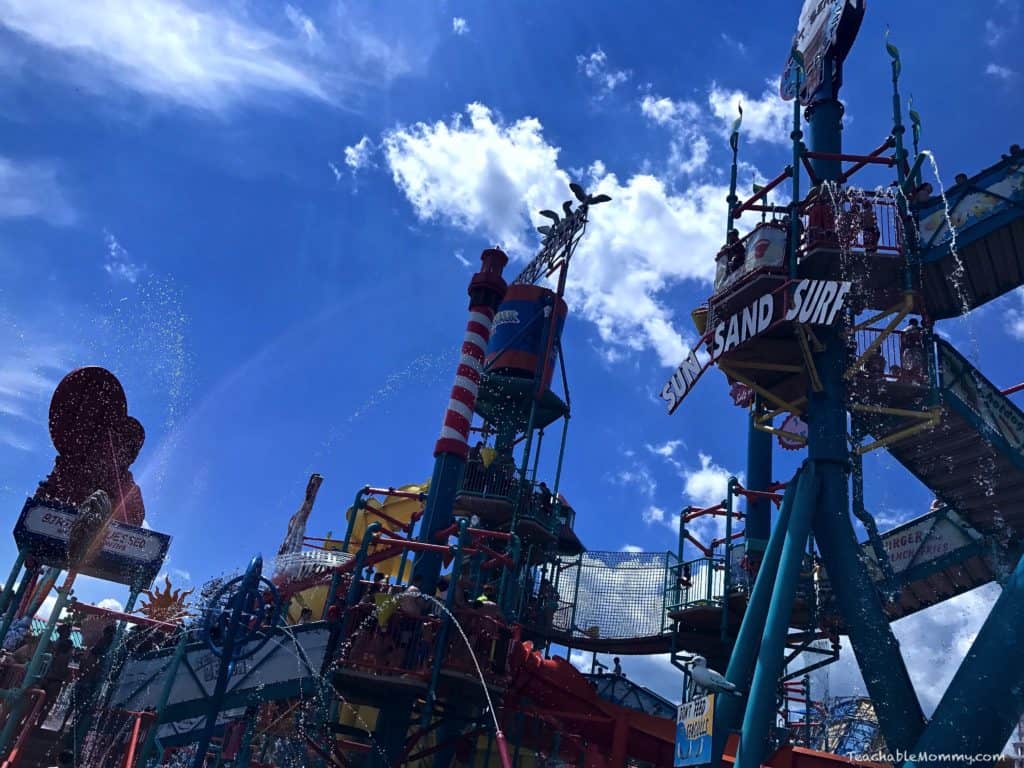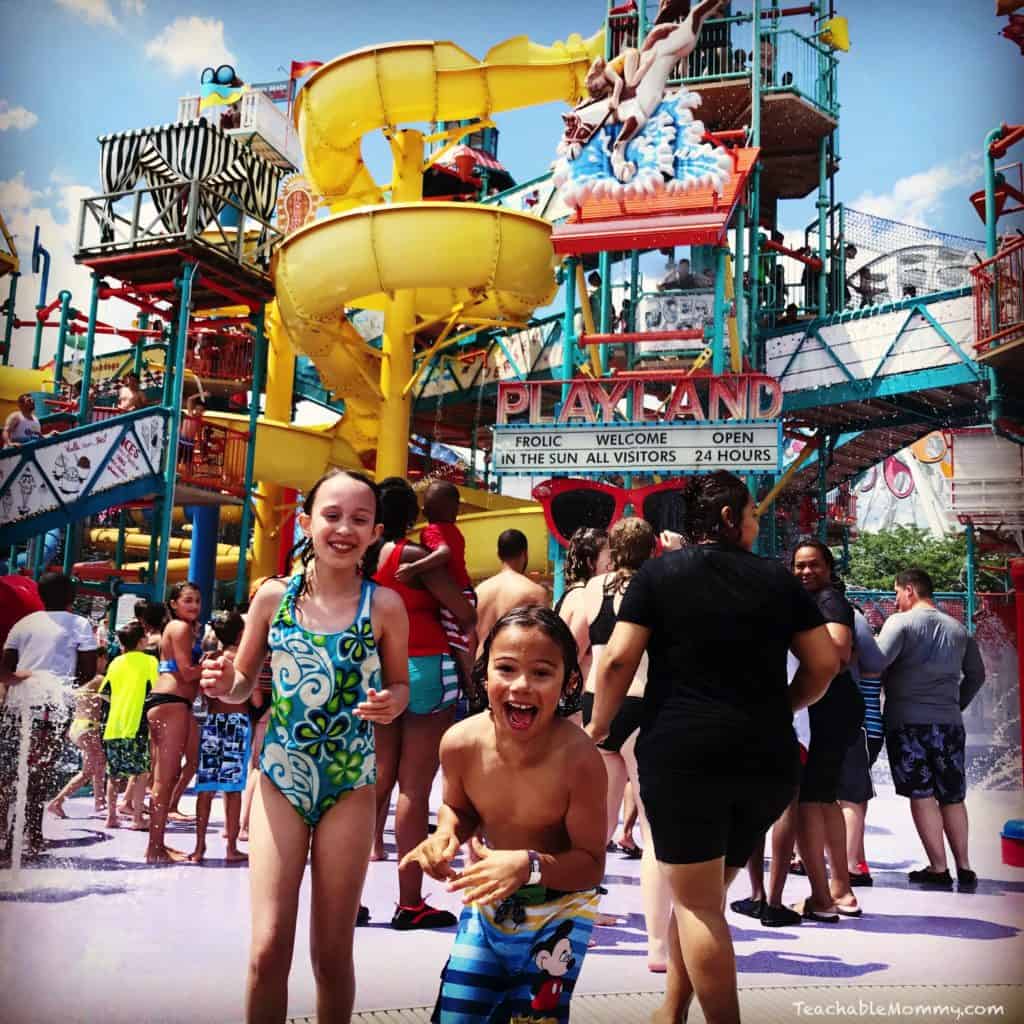 My boy had a great day celebrating his birthday at Hershey Park. The whole family cannot wait to go back for more sweet fun!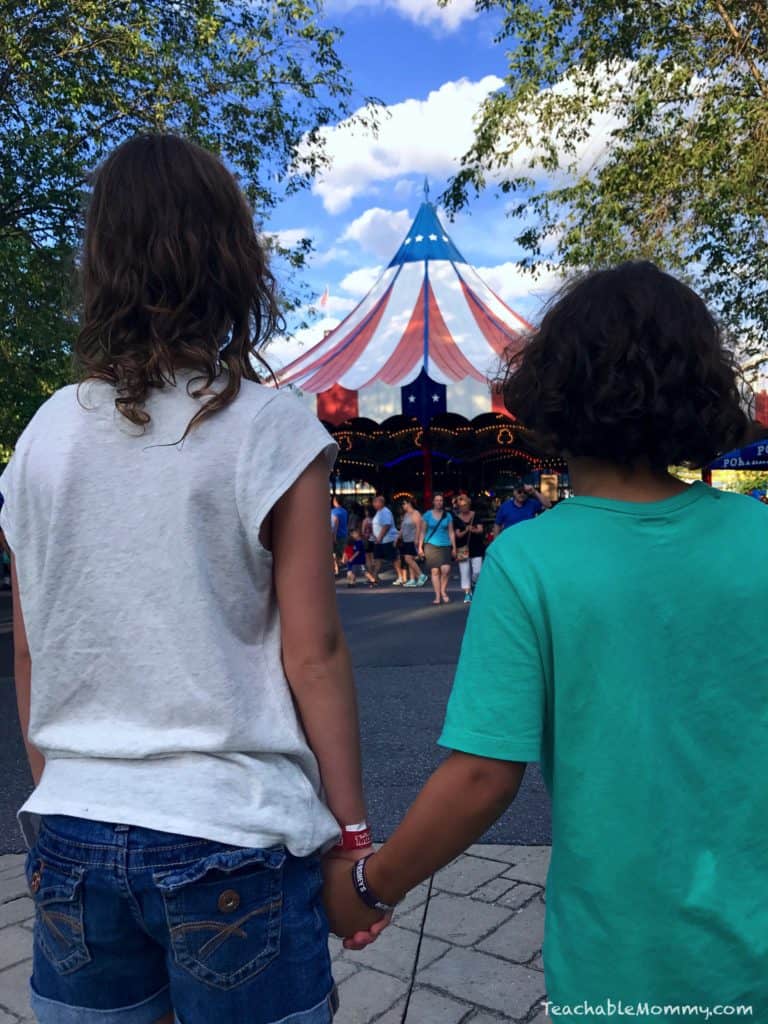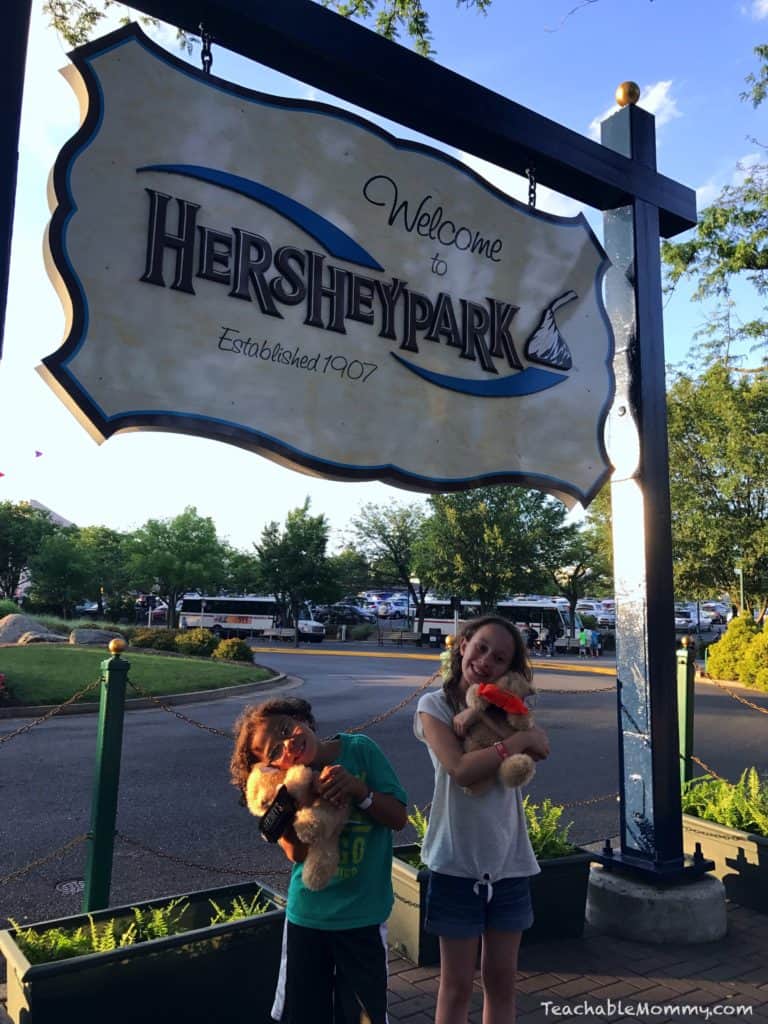 They definitely went home #HersheyparkHappy!
Thank you to Hershey Park for hosting us for the day. All opinions and chocolate mustaches are our own.