The official trailer for Thor Ragnarok dropped at SDCC over the weekend and it gave me chills. Thor, Hulk, Loki, Valkyrie, Hela, mythological baddies, eek! It had me wishing I could call Dr. Strange so I could jump ahead in time, see it, then jump back so I can still enjoy summer. This Marvel fangirl is breaking down the 10 reasons to geek out over Thor Ragnarok, because I can seriously not stop geeking out.
Costumes
I love the nod to the comic book origins in this one. Thor might have lost his luscious locks, but his helmet is classic. Along with Loki's helmet and Hela's over-the-top headdress.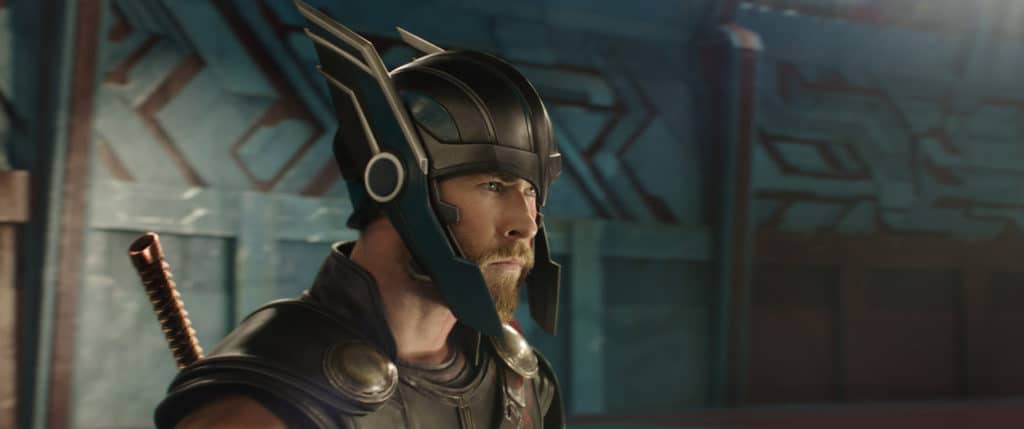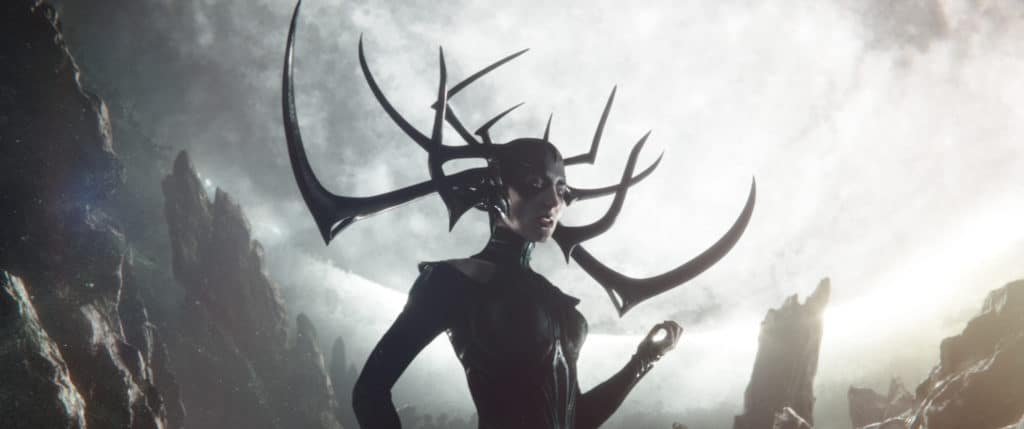 Thor and Bruce Banner/Hulk
Forget the science bros, I am loving these two together.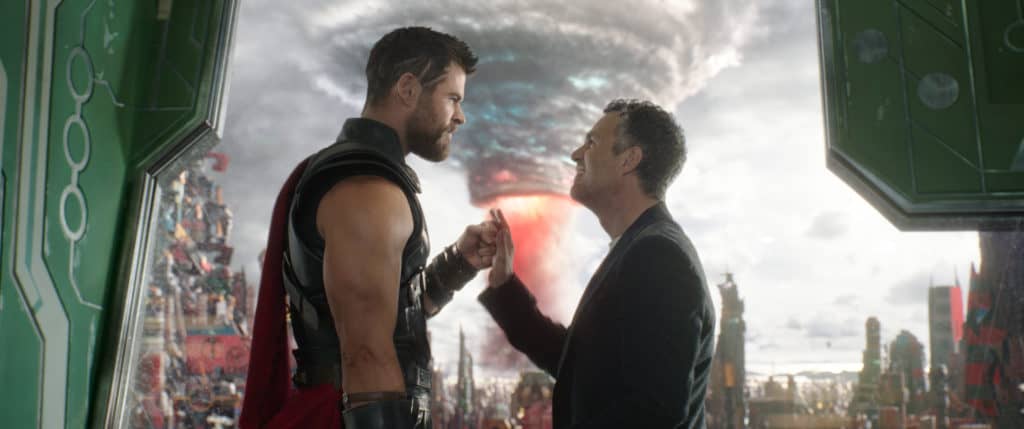 Did I win? No I won, easily. That doesn't sound right. Well, it's true.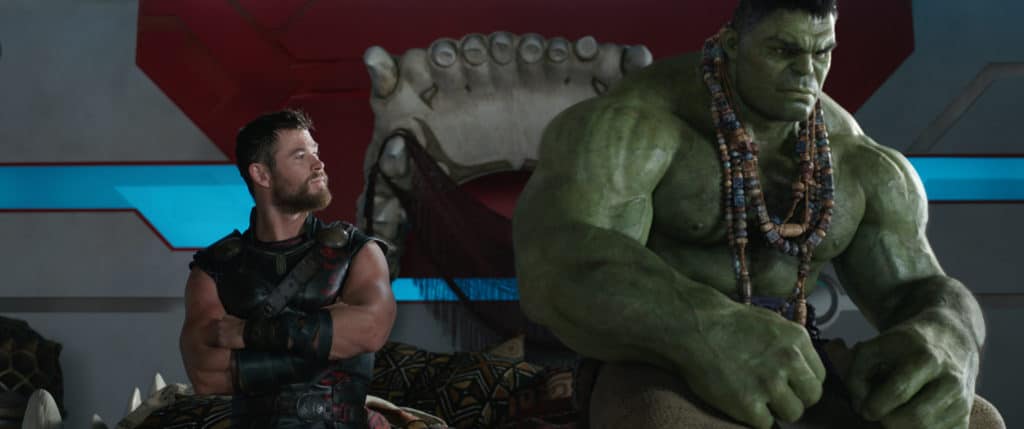 Hulk like fire, Thor like water.
Hela
I love Loki as much as the next fangirl, but I think Hela might take the crown of the most intriguing villain in the MCU. Cate Blanchett is crushing it as a super-villain, goddess of death. Hela, like Loki, is going to be one of those villains we love and hate.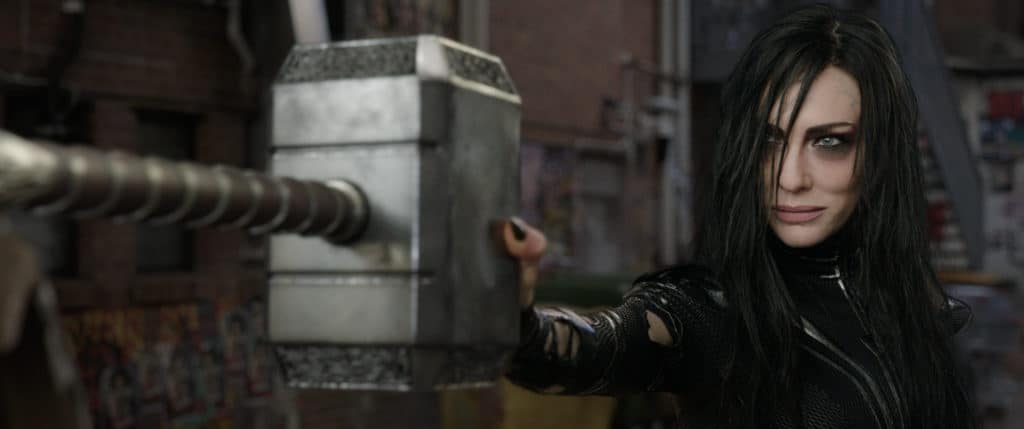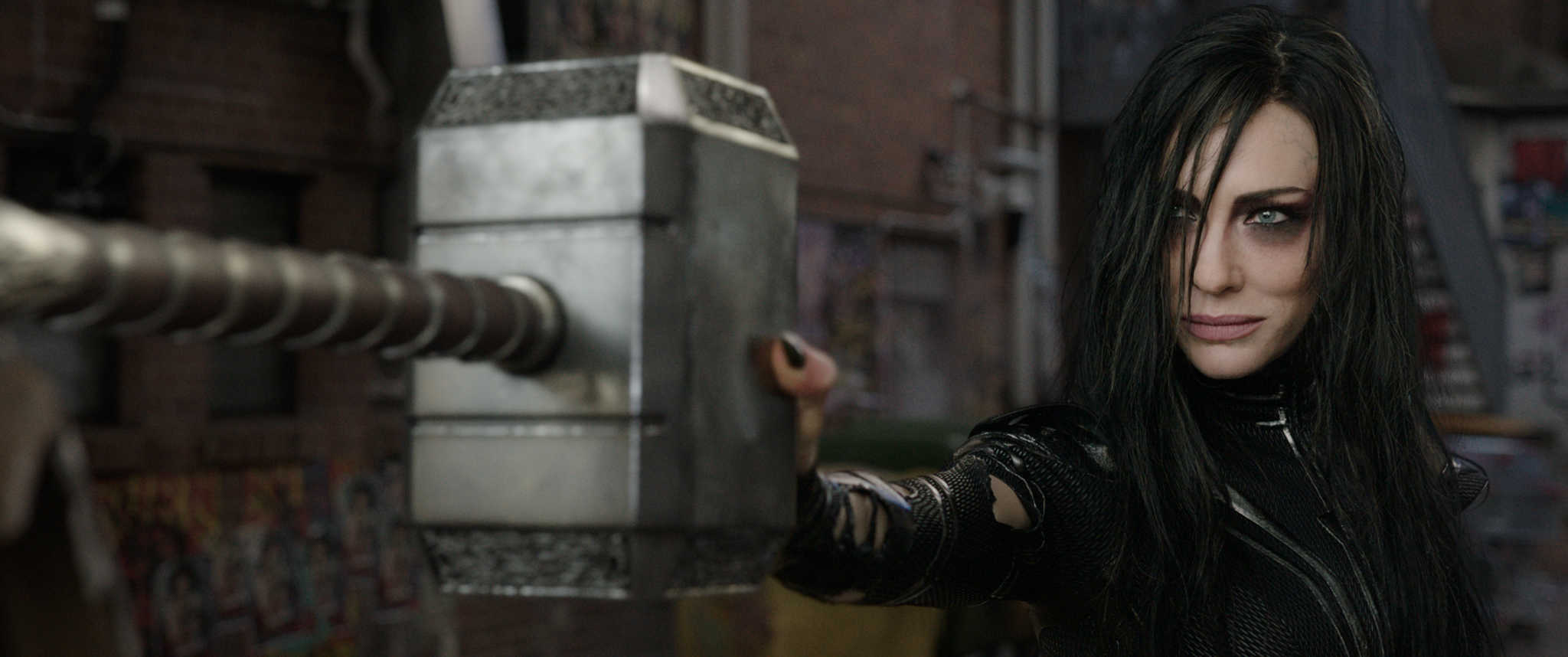 Visuals
The valkyrie fight scene alone will blow your mind. Fierce warriors fighting on winged horses? Shut up and take all my money.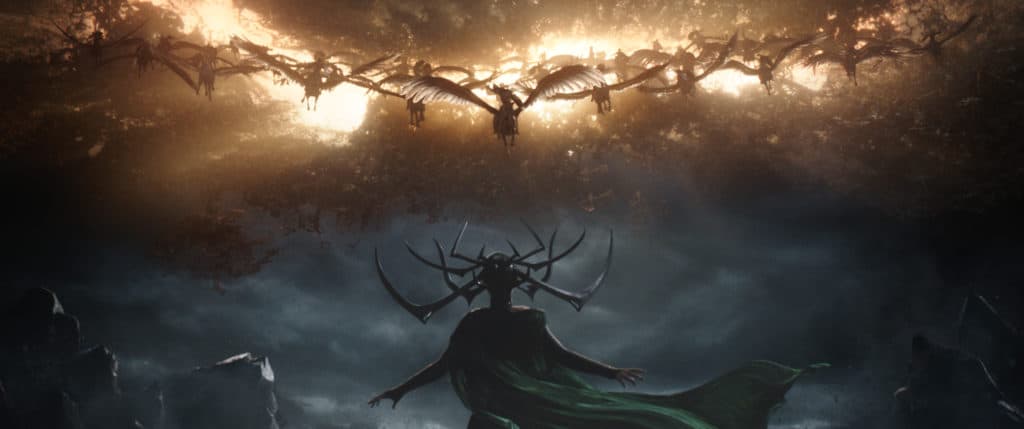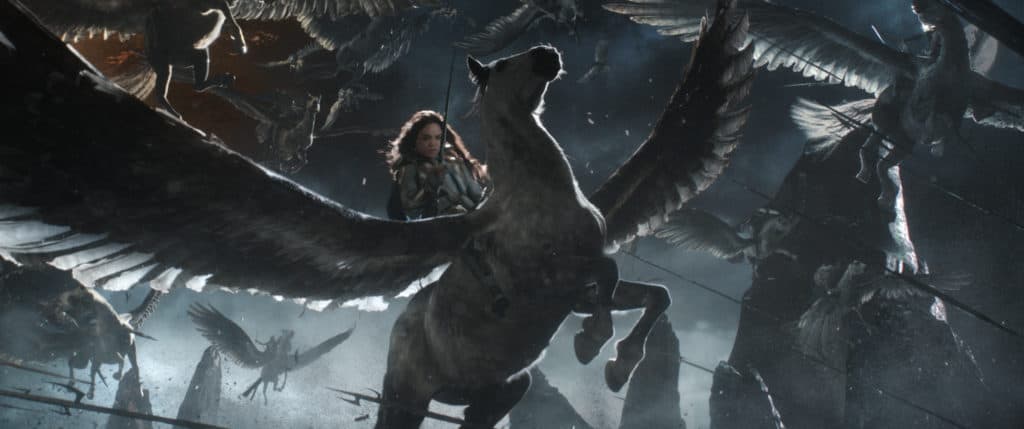 Hulk
Our favorite green, rage monster is back with a new haircut and more lines. What's not to love? Not to mention we see Hulk take on both Fenris Wolf and Surtur, with no hesitation. Puny mythological baddies.
Fenris Wolf and Surtur
Speaking of Fenris Wolf and Surtur… excuse me while my nerd is showing. One of the reasons I adore Thor is the mythology that surrounds him. Fenris Wolf AND the fire giant Surtur in the same movie?! Someone hold me.
In the myths, Fenris Wolf is bound until Ragnarok, where he will break free and battle Odin, eventually devouring him. He's Loki's son and brother to Hel aka Hela. In the comics he has a similar story, with the ability to also shape-shift, along with super-human strength, smarts, speed, agility, you get the idea. Likewise, the fire giant Surtur, also comes out at Ragnarok leading his kind against the gods. On the comic side of his story, he has powers equal to Odin and is not to be messed with.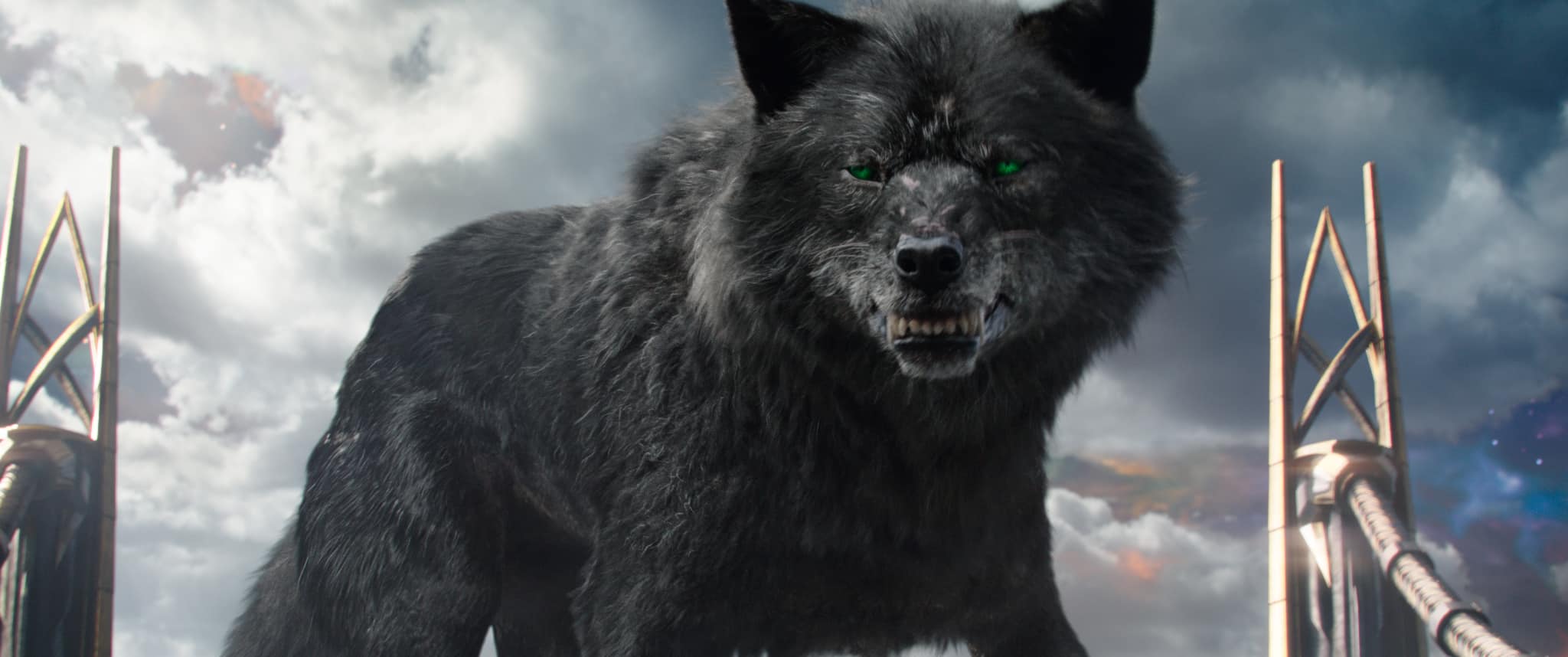 Loki
Because Loki. Everyones favorite god of mischief is back and is joining forces with Thor. They have some of the best exchanges in the MCU, gotta love that sibling banter.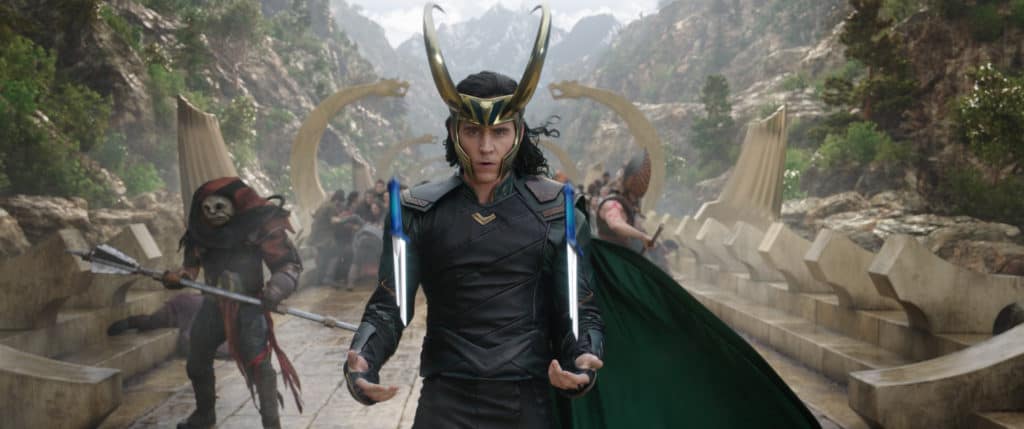 Infinity Stone
If you have been keeping track, we are missing 1 of the Infinity Stones, the Soul Stone, going into Avengers Infinity War. And I think Hela has it. Did you see how she wipes out Asgard pretty easily? That definitely looks infinity stone-ish to me.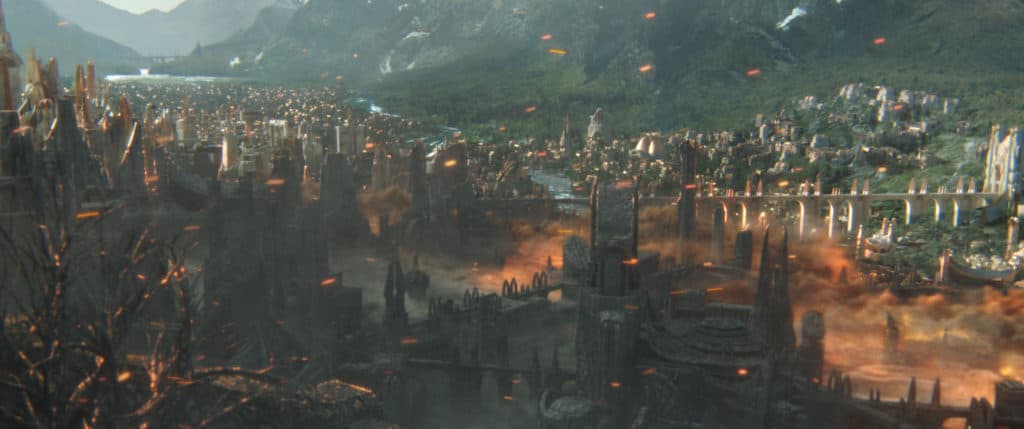 The Team
Hulk, Thor, Valkyrie, and Loki. They are ready to kick butt, take names, and look good doing it.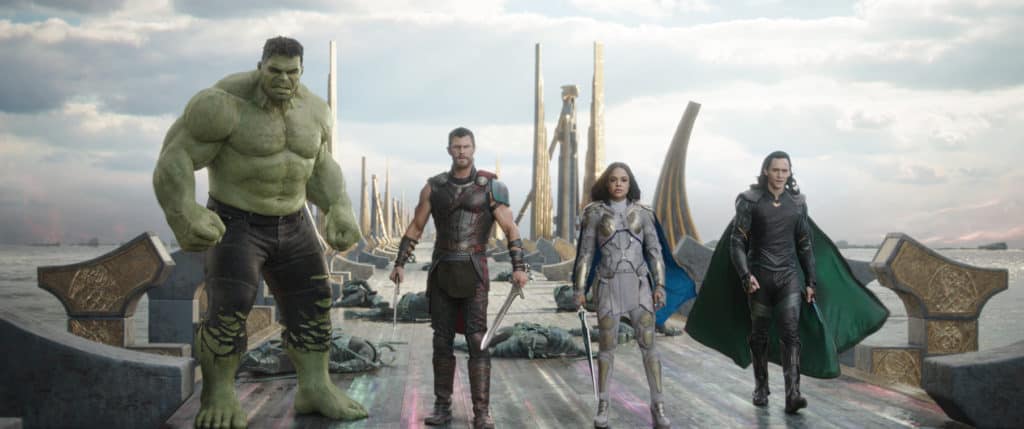 Lightning
We hear Hela taunting Thor: What were you the god of again? She says all smug. Then it cuts, and we see lightning cracking across the sky, thunder booms, and Thor is there eyes glowing, lightning coursing through his body. He seems to be channeling the power of Mjolnir without the actual hammer. My goosebumps have goosebumps.

Bottom line: if the movie is as freaking awesome as the trailer, this is set to be the best Thor and one of the best MCU films out there.
Thor: Ragnarok is in theaters November 3rd!