Just like the Pixar and Walt Disney Animation panels, the live action panels at D23 Expo were full of surprises and things to get all the fans chomping at the bit wanting more. You *may* have heard a few cheers, squeals, and just show me the trailers!?! (looking at you Marvel Studios and Jon Favreau) if you were within a 2o mile radius of my house. Everything looks and sounds AMAZING. I have all your Disney, Marvel Studios, and Lucasfilm D23 Expo 2017 News!
A WRINKLE IN TIME
When this was announced I was excited to see how Disney would bring one of my favorite books to life. The teaser is here and looks so good! The film, takes audiences across dimensions of time and space, examining the nature of darkness versus light and ultimately, the triumph of love.

A Wrinkle in Time opens in theatres everywhere on

March 9th, 2018

!
THE NUTCRACKER AND THE FOUR REALMS
My little ballerina is stoked for this one! And just look at the cast: Keira Knightley as the Sugar Plum Fairy, newcomer Mackenzie Foy as Clara, Helen Mirren as Mother Ginger, Morgan Freeman as godfather Drosselmeyer, and featuring a special performance by Misty Copeland.
The film largely takes place in a strange and mysterious parallel world—home to Land of Snowflakes, Land of Flowers and Land of Sweets. But it's the ominous Fourth Realm where Clara must take on a tyrant called Mother Ginger as well as a gang of mice who've stolen a coveted key from Clara.
The Nutcracker and the Four Realms opens in theatres everywhere on

November 2nd, 2018!
MARY POPPINS RETURNS
We love, Love, LOVE the books and the first film. Seeing Mary back on the big screen is so exciting! In this original musical sequel, Mary, Emily Blunt, and her friend Jack, Li
n-Manuel Miranda,

a

n optimistic street lamplighter,

embark on entirely new adventures with the next generation of the Banks family to help them find the joy and wonder missing in their lives.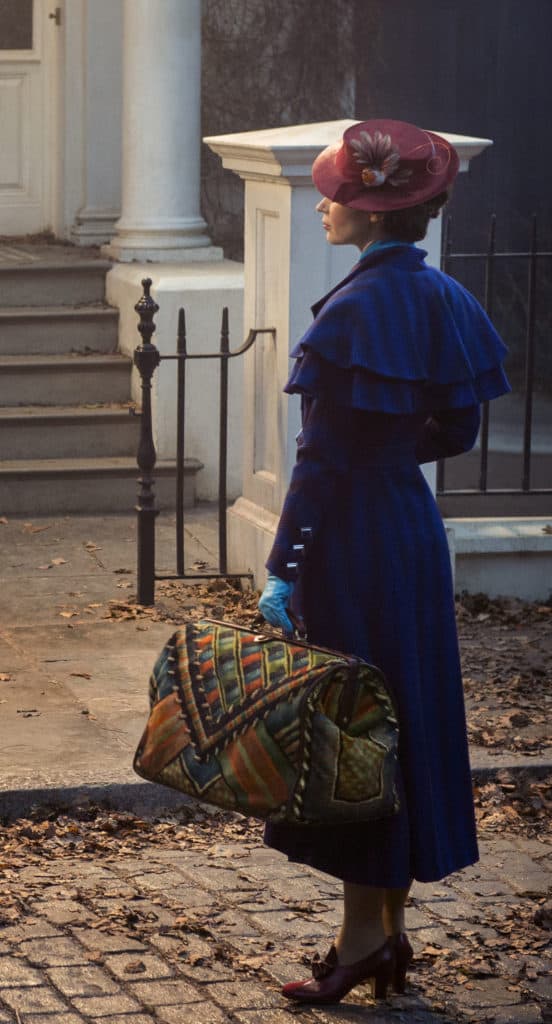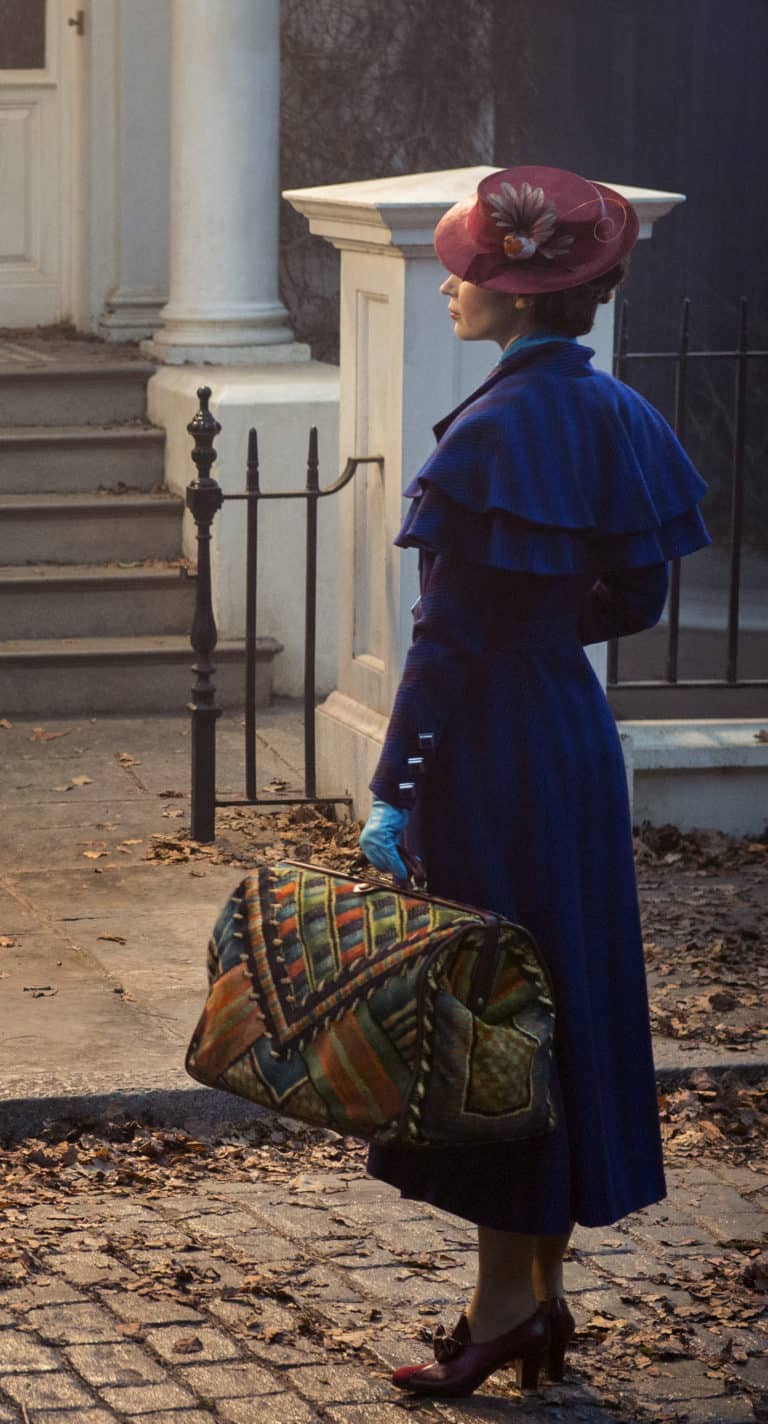 The film also stars
Ben Whishaw

as Michael Banks, Emily Mortimer as Jane Banks, Julie Walters as the Banks' housekeeper Ellen, with Colin Firth as Fidelity Fiduciary's William Weatherall Wilkins and Meryl Streep as Mary's eccentric cousin Topsy. Angela Lansbury appears as the Balloon Lady

and

Dick Van Dyke

as Mr. Dawes Jr., the retired chairman of the bank.
Mary Poppins Returns to theaters everywhere on

December 25th, 2018!!
DUMBO
The film stars Colin Farrell as Holt Farrier, a former circus star and war-veteran charged with the care of a newborn elephant whose oversized ears make him a laughingstock of an already struggling circus. Nico Parker and Finley Hobbins were cast as Holt's children, who discover that Dumbo can fly. Danny DeVito portrays circus owner Max Medici who tries to capitalize on the novelty. And Michael Keaton is persuasive entrepreneur V.A. Vandevere who swoops in with aerial artist Colette Marchant, portrayed by Eva Green, to make Dumbo a star.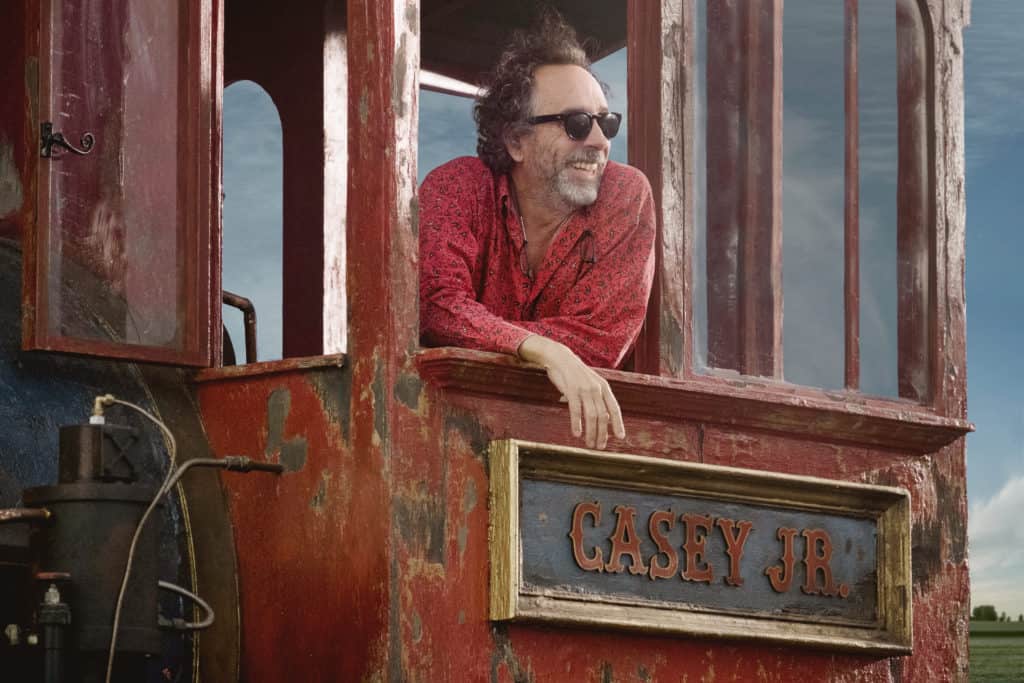 Dumbo flies into theaters everywhere on

March 29th, 2019

!
THE LION KING
The. Lion. King. The first Disney movie I saw in theaters, the one I watched over and over again on V.H.S. so I had to patiently wait for it to rewind (the struggle kids), a movie I can quote word for word, my absolute favorite is being reimagined into a live action film. I heard the clip they showed at D23 looked stunning. Of course Jon Favreau did an amazing job, just look at The Jungle Book. But don't think this makes me forgive you Jon for not releasing that footage to the public, or at least to me!
The Lion King roars into theaters everywhere on

July 19th, 2019

!
STAR WARS: THE LAST JEDI
We are all anxiously awaiting December for the next Star Wars film. We were treated to a behind the scenes look at the film, and I don't know about you but I've watched this quite a few times. The Skywalker saga continues as the heroes of THE FORCE AWAKENS join the galactic legends in an epic adventure that unlocks age-old mysteries of the Force and shocking revelations of the past.
AVENGERS: INFINITY WAR
This is another one that has me casting major side-eye. I'm hoping that after SDCC Marvel Studios will release the trailer. Until then, feast your eyes on the beauty that is almost all of our favorites on stage at the same time. And at least this time, they aren't standing on opposites sides ready to throw down.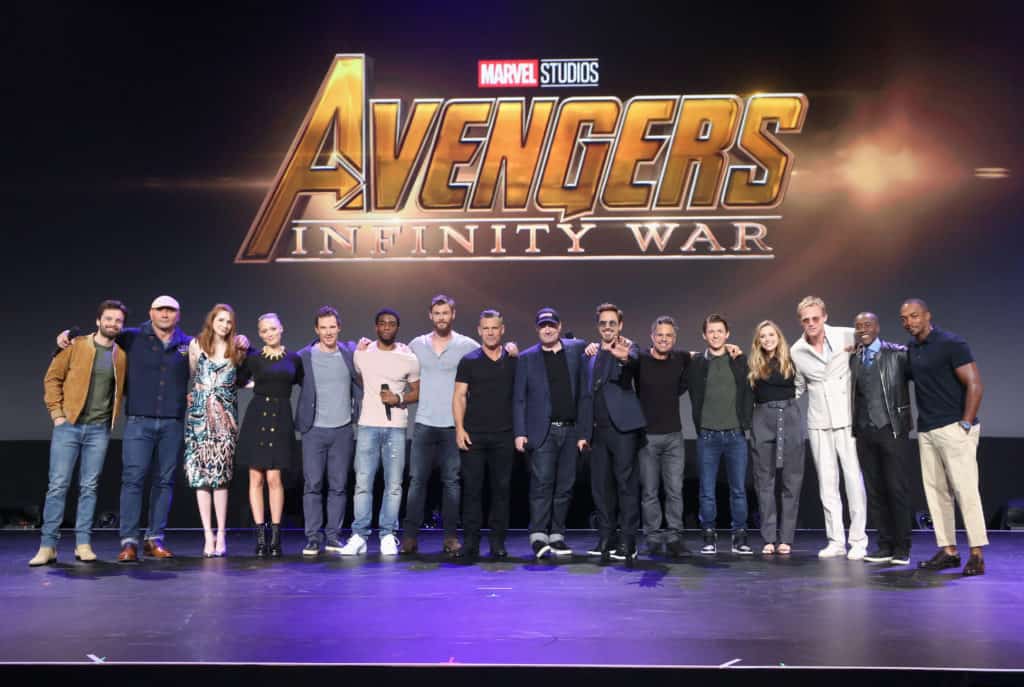 Avengers: Infinity War opens in theaters everywhere on

May 4th, 2018

!
MULAN
A live-action take on Disney's 1998 feature, which will be helmed by Niki Caro ("McFarland, USA," "Whale Rider").
JUNGLE CRUISE
A live-action nod to the popular theme park ride. The studio is working with Dwayne Johnson, recently heard as Maui in MOANA, on the project. I just hope we get to see the 8th wonder of the world, the backside of water make its film debut.
ALADDIN
Directed by Guy Ritchie, with Mena Massoud as Aladdin, Naomi Scott as Jasmine and Will Smith as the Genie.
I'm just going to go ahead and need Disney, Marvel Studios, and Lucasfilm to just send all these over right now! I don't want to have patience!!
If you can pick one, which one are you most anticipating?