Find the ninja within this Friday, when LEGO NINJAGO kicks into theaters. The kids and I were fortunate to screen this movie a few weeks ago and I can finally share our LEGO NINJAGO movie review.

The Story
In this big-screen NINJAGO® adventure, the battle for NINJAGO City calls to action young Master Builder Lloyd, aka the Green Ninja, along with his friends, who are all secret ninja warriors. Led by Master Wu, they must defeat evil warlord Garmadon, a.k.a. the Worst Guy Ever, who also happens to be Lloyd's dad. Pitting mech against mech and father against son, the epic showdown will test this fierce but undisciplined team of modern-day ninjas who must learn to check their egos and pull together to unleash their inner power of Spinjitzu.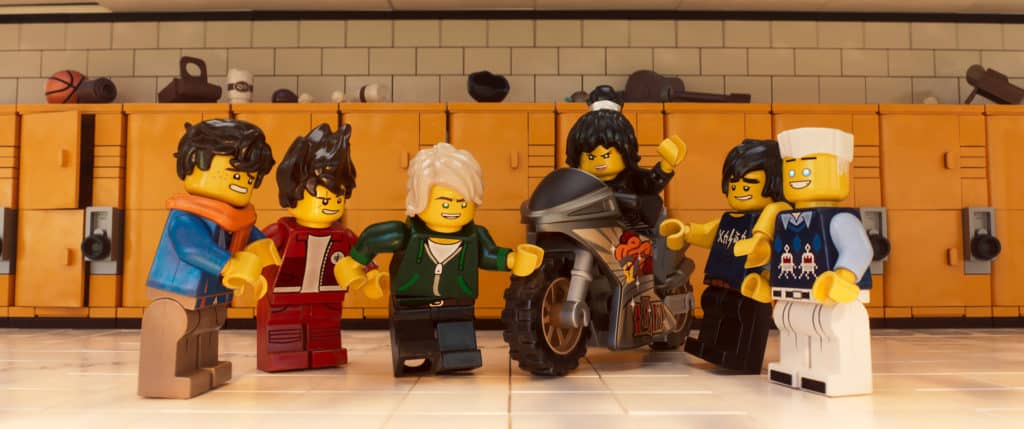 This film pays homage to the 1980s martial arts films we have all watched. Jackie Chan makes this movie for me with his Mr. Miyagi type character, Master Wu. He's not only super wise, but also hilarious.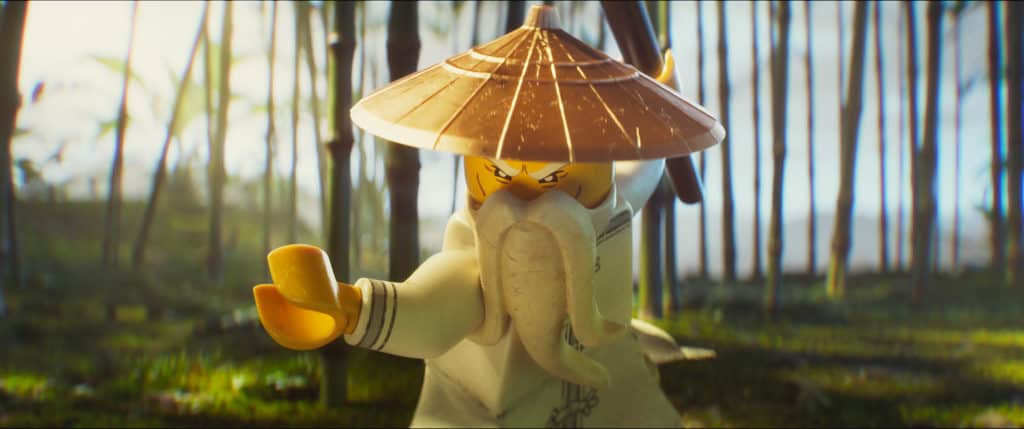 If you have watched the original LEGO Movie, you can expect similar father-son moments, although this time it happens in the LEGO world and the dad isn't Lord Business but a crazy ninja.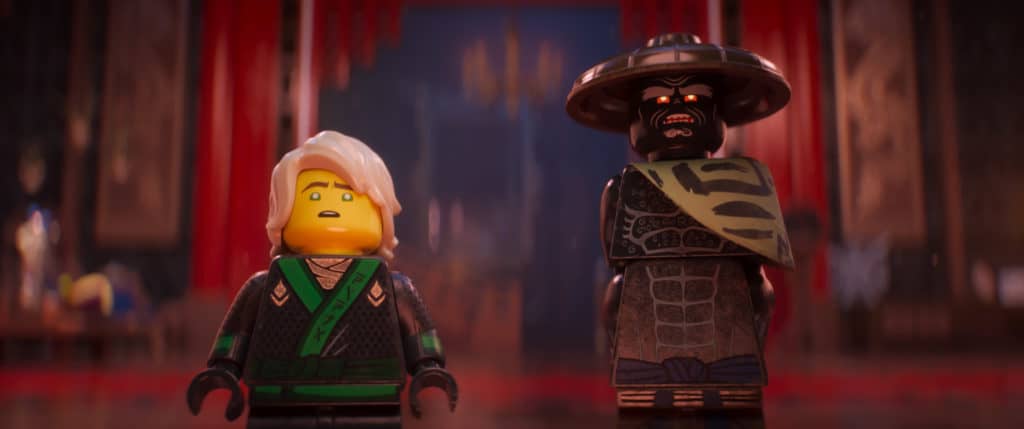 My favorite part, aside from Master Wu, was the Mech the ninjas use to help battle Garmadon and his cronies. It reminded me of watching the Power Rangers in the 90s. Can someone build me a sick looking green dragon with over-the-top weapons? K Thanks!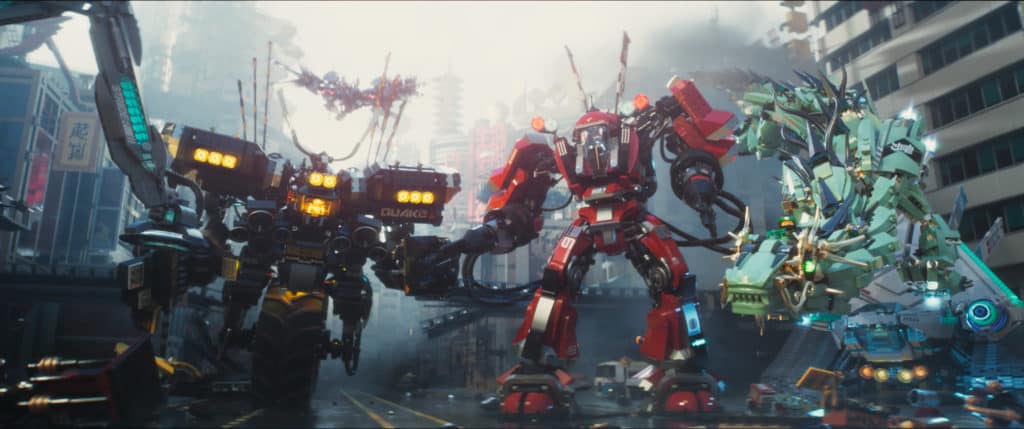 What the kids had to say:
Oh my gosh! I loved the kitty! So cute! And the girl ninja, she kicked the boys' butts! -The Princess

I liked the fighting. Hi-yah! Take that! Oh yeah! – The Pirate

I liked when the cat was chasing all the LEGO guys. – The Nephew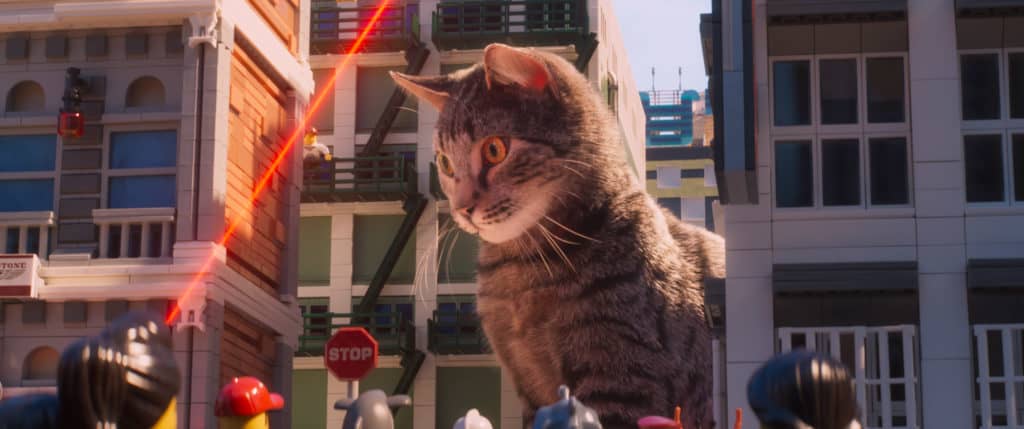 The LEGO NINJAGO Movie is in theaters September 22nd!