Celebrate cooler temperatures and the leaves changing with these 10 Fall activities for kids! Plus grab a free Fall scavenger hunt!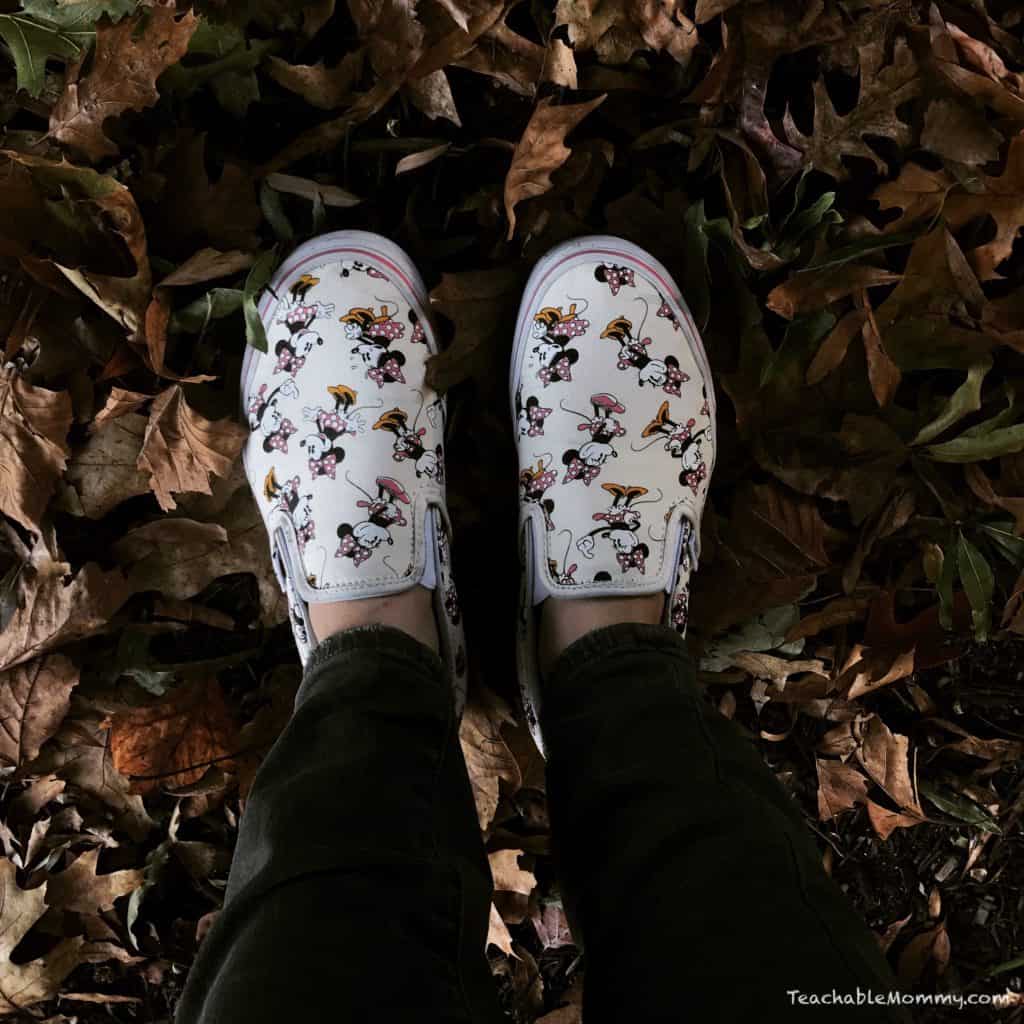 I love Fall time. Take time to play in the leaves yourself. Who said kids should have all the fun?
1. Yoga
2. Scavenger Hunt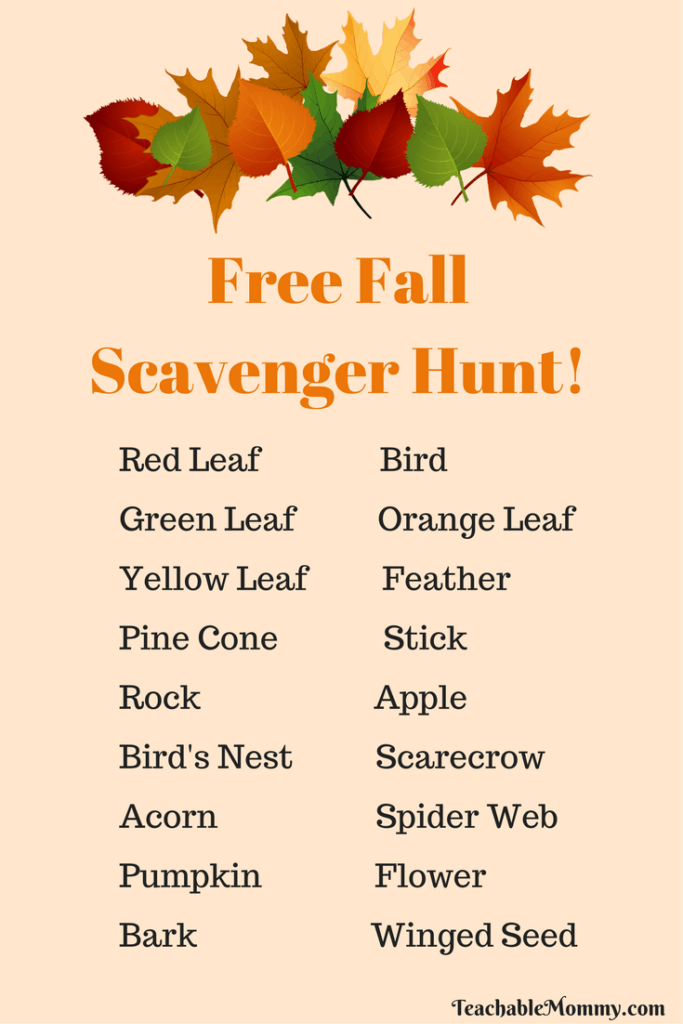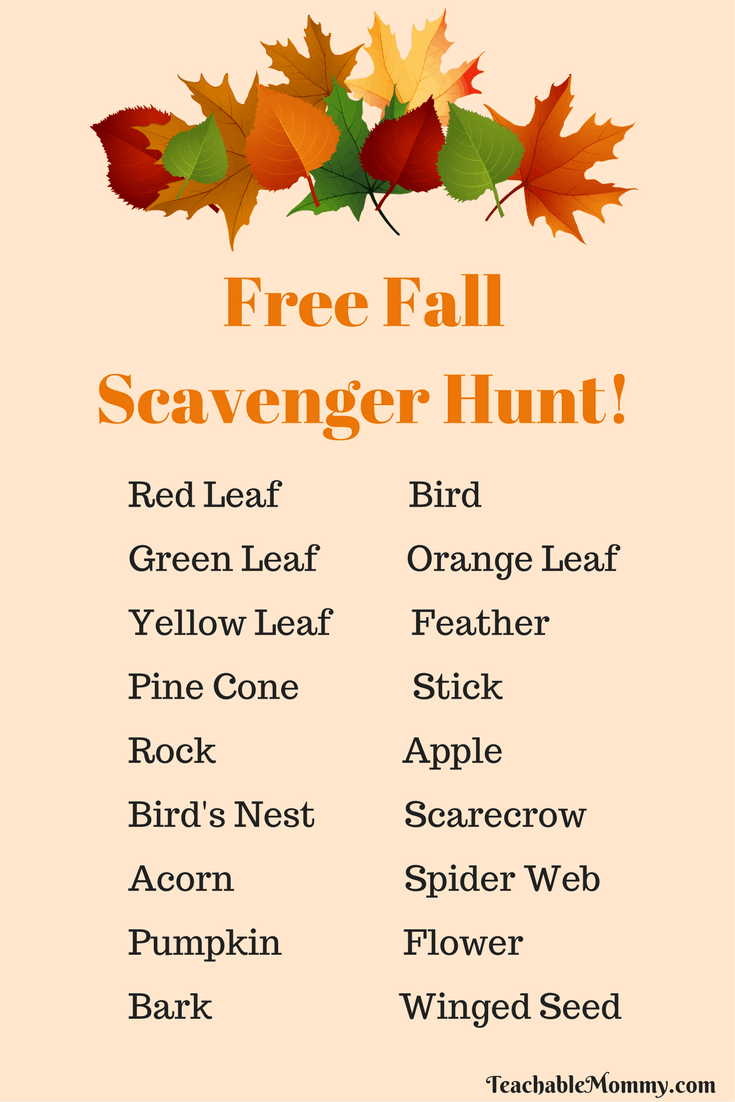 3. Nature Hike
4. Pumpkin Patch
5. Leaf Jumping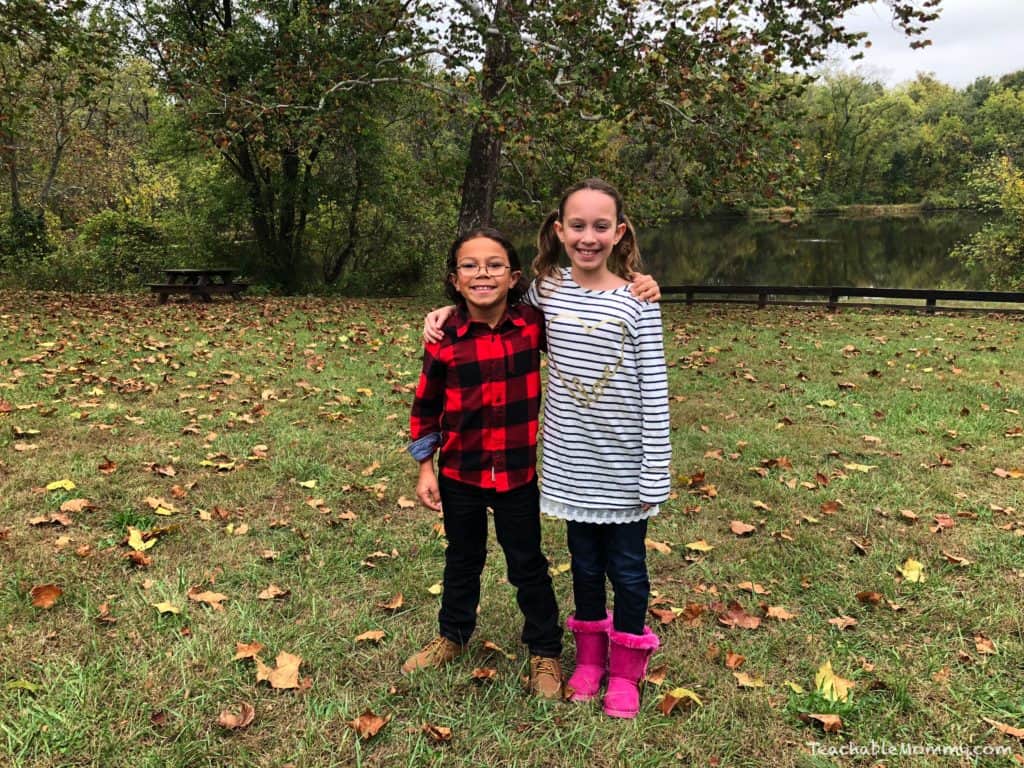 6. Picnic
7. Read a Book
8. Fly a Kite
9. Watch the Sunset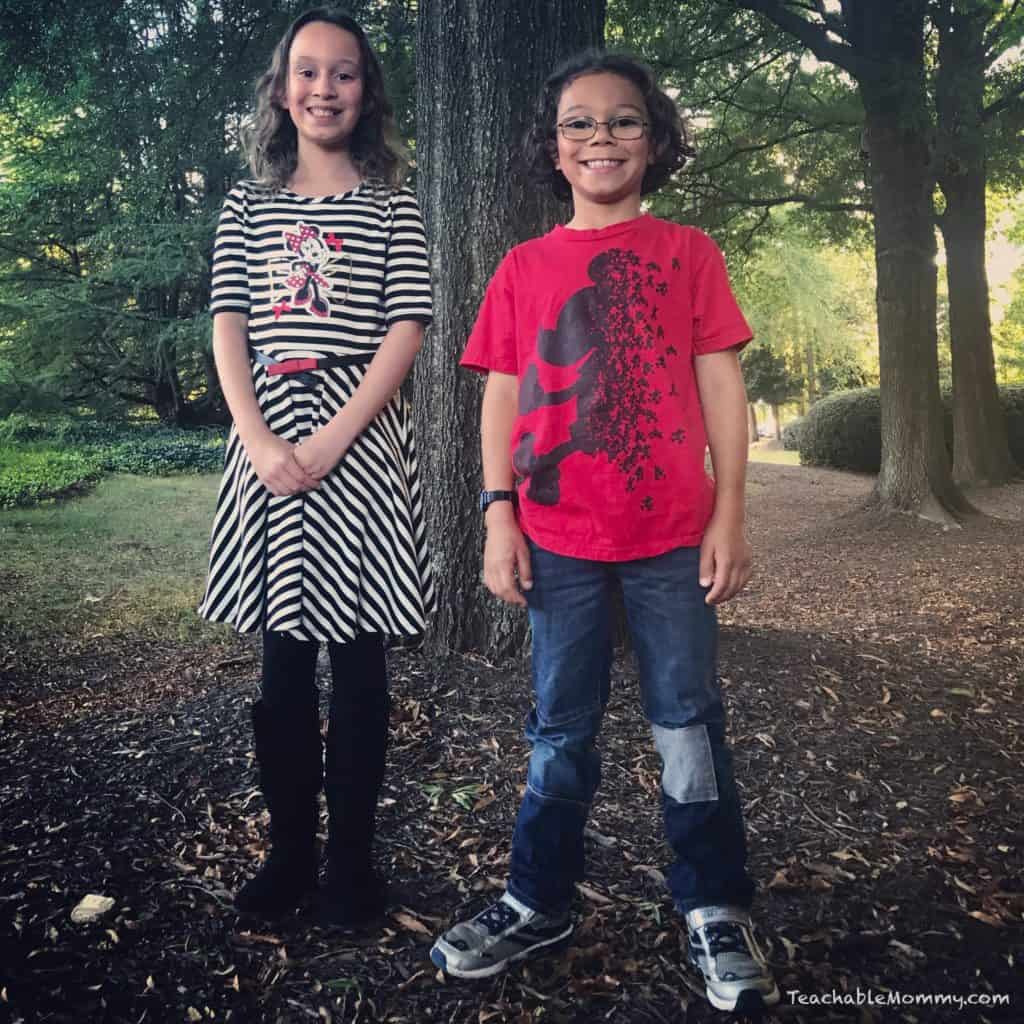 Ready to watch the sun set and eat s'mores!
10. Geocaching
No matter what you do outside, don't forget to bring some healthy, tasty snacks.
Thank you GoGo squeeZ for sending us your new fall flavors!
Get them before they are gone! The Limited Edition Apple Pumpkin Spice and Sour Apple Raspberry Lemon Twist are going to be your kids' new favorite flavors of GoGo squeeZ. And like other GoGo squeeZ products, these Fall flavors are:
Non-GMO Project Verified

Vegan Friendly

Gluten Free

Kosher

Dairy, Nut, and Wheat Free

No Added Colors or Flavors

No High Fructose Corn Syrup

BPA-Free

No Yucky Stuff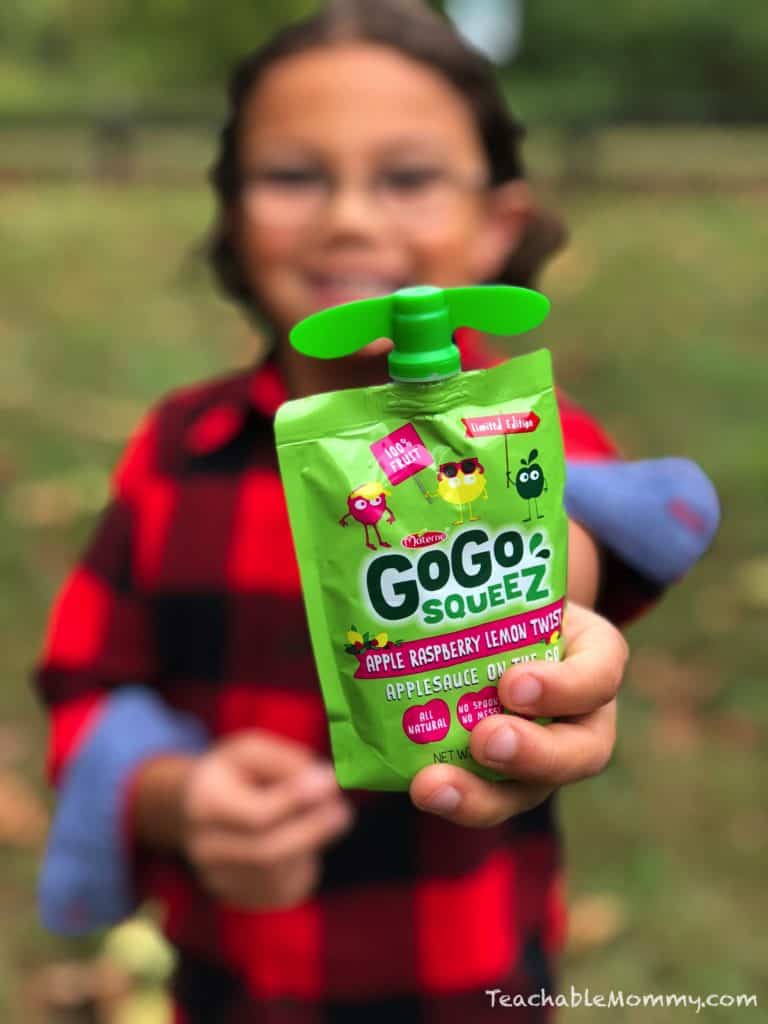 GoGo squeeZ make a great candy alternative for trick-or-treaters or allergy-friendly school parties. I plan on having them as special treats during my son's not so spooky Halloween party. Download your free GoGoWeen kit to get cute wrappers for your GoGo squeeZ and see what other spooky cool ideas GoGo squeeZ has for your Halloween!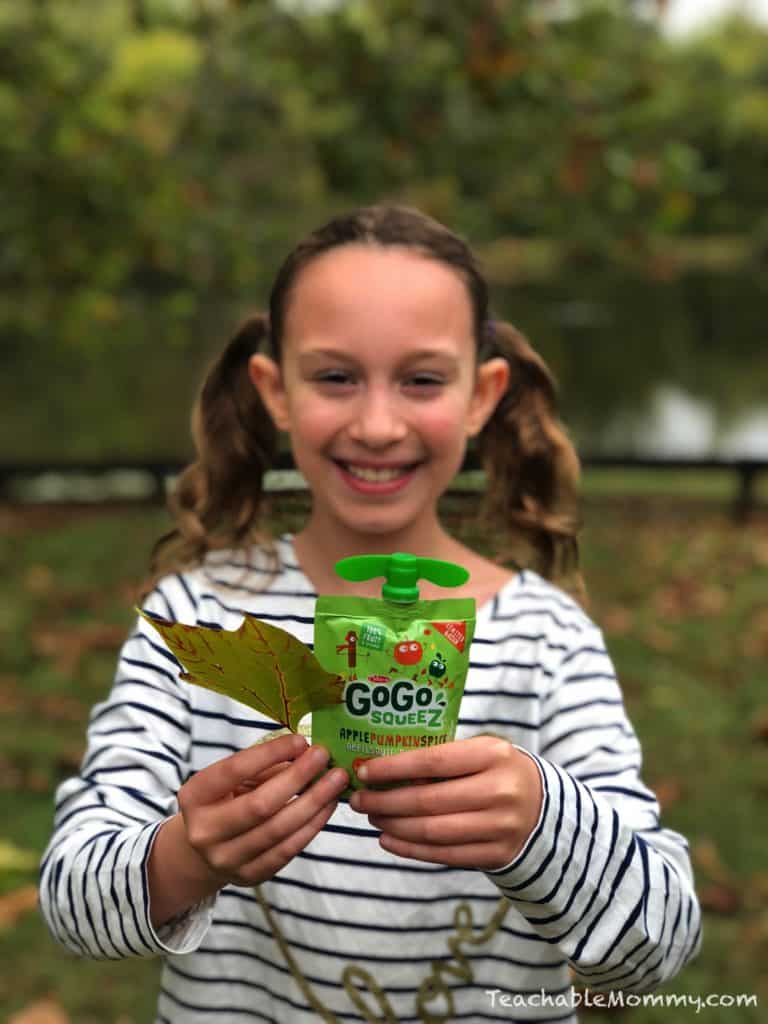 What is your favorite Fall activity for the family?
We received free GoGo squeeZ products for this post. All opinions are our own.