I am so excited I can share with you all my super awesome, not of this galaxy news… I'm going to LA for the Star Wars The Last Jedi event!
The Last Jedi premieres on December 15th and I can't think of a better way to past the time than having Star Wars fun in LA with 24 other fabulous bloggers. You can join us in a galaxy far, far away by checking the hashtag #TheLastJediEvent!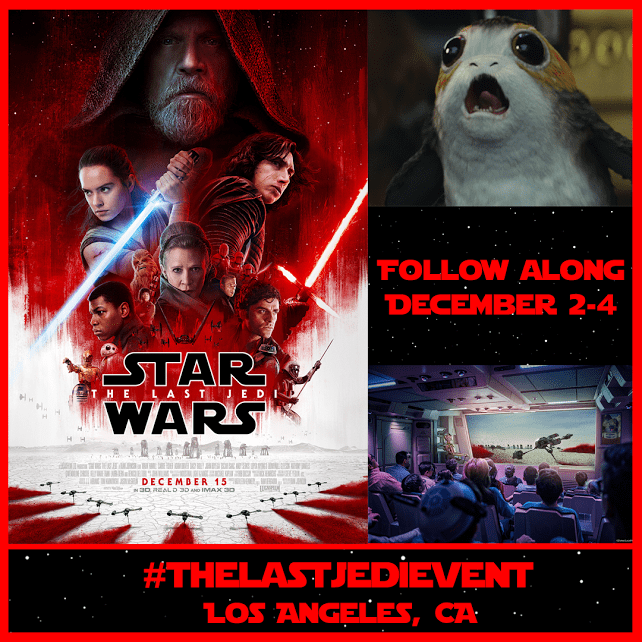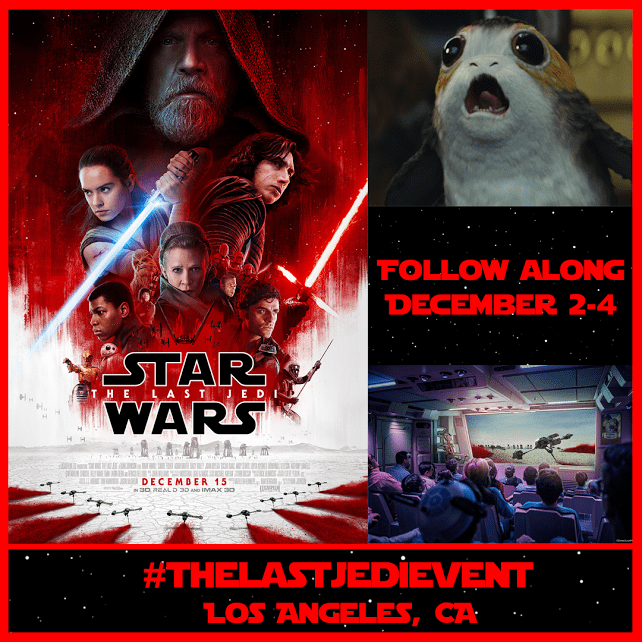 Today I'm off to LA to get things started in the best way possible, a trip to Disneyland to ride Star Tours- The Adventure Continues!
Did you know Star Tours now includes a new adventure inspired by the new film? Spoiler alert: I just rode it with my family in Walt Disney World and it is amazing. We loved the new scenes and visits from new friends in the galaxy. My son was even the rebel spy. It runs in the family.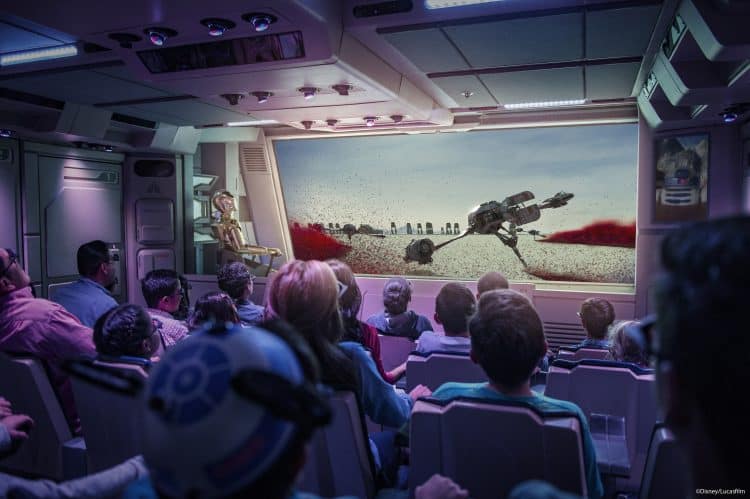 I also cannot wait to see Disneyland decorated for the holidays. "it's a small world" Holiday, The Haunted Mansion, Sleeping Beauty's Winter Castle, and so much more! I've never seen Disneyland during this time of year, but all the pictures make it look beautiful. I'm os excited!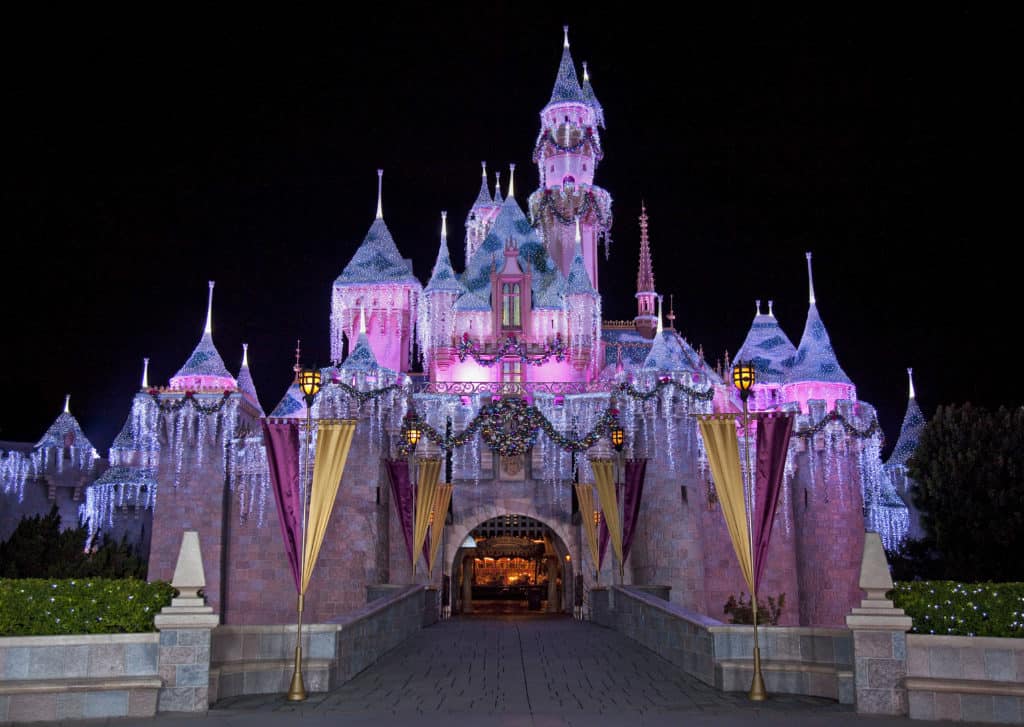 Sunday you will not want to miss the interviews! #TheLastJediEvent
We will be interviewing Mark Hamill ("Luke Skywalker"), Daisy Ridley ("Rey"), John Boyega ("Finn"), Oscar Isaac ("Poe Dameron"), Adam Driver ("Kylo Ren"), Domhnall Gleeson ("General Hux"), Gwendoline Christie ("Captain Phasma"), Andy Serkis ("Supreme Leader Snoke"), Laura Dern ("Vice Admiral Amilyn Holdo"), Kelly Marie Tran ("Rose Tico"), and Director Rian Johnson.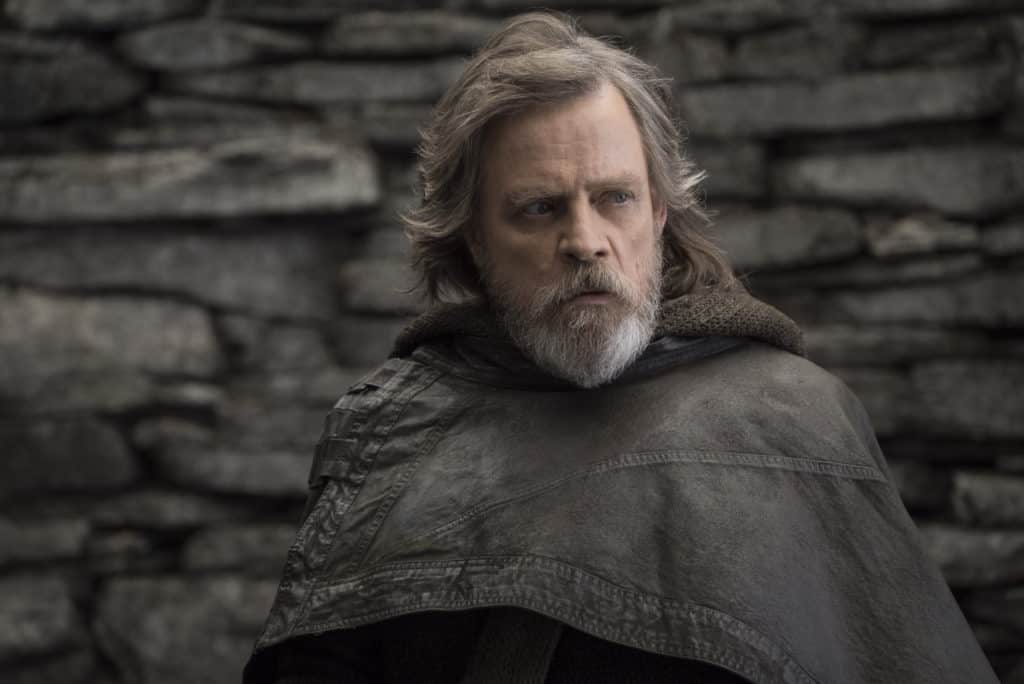 Afterwards, we will sit down with Gwendoline Christie ("Captain Phasma"), Kelly Marie Tran ("Rose Tico"), Laura Dern ("Vice Admiral Amilyn Holdo"), and Domhnall Gleeson ("General Hux"). Do you have questions for them? Comment below or tweet me @ThatAshleyErin and I will try my best to get you answers.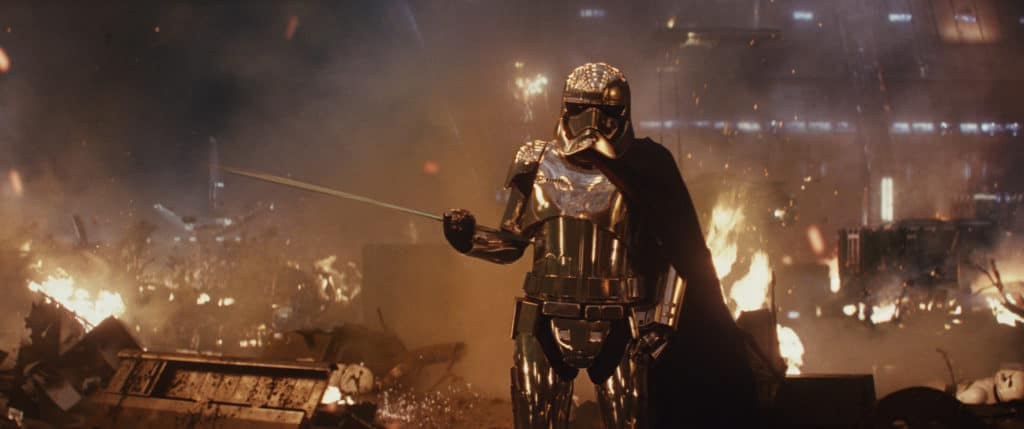 Monday I will be on the ABC lot for a look at some new shows. #ABCTVEvent
First our group will get a special sneak preview of ABC's upcoming mysterious drama, "The Crossing." Afterwards we will have a a Q&A with Executive Producers and Showrunners Dan Dworkin and Jay Beattie. #TheCrossing
Refugees from a war-torn country seek asylum in a small American fishing town, only the country these people are from is America – and the war they are fleeing hasn't happened yet. As the government tries to uncover the truth behind this mysterious migration only one thing is certain: The lives of the people here — both the townspeople and these newcomers — will never be the same.
During lunch it is time to laugh with ABC's newest alternative series, "Child Support" followed by a Q&A with host Fred Savage! Yes that one! #ChildSupportABC
The series premiere of "Child Support," a one-hour studio-based series from Golden Globe® and Emmy® Award-Winning Ricky Gervais and Banijay Studios North America, will make its debut on FRIDAY, JANUARY 5 at 8:00 p.m. EDT. Produced by Banijay Studios North America, the primetime series will feature adult contestants and priceless interactions between funny man Ricky Gervais and a group of 5 kids who say the most unpredictable things. Hosted by Fred Savage, contestants are asked to answer 10 questions correctly to earn the top prize. If they answer incorrectly, the contestants have a chance to be saved by the 5 kids who have been asked the same question by Gervais. Ricky Gervais, David Goldberg, Caroline Baumgard and Jeff Krask are executive producers.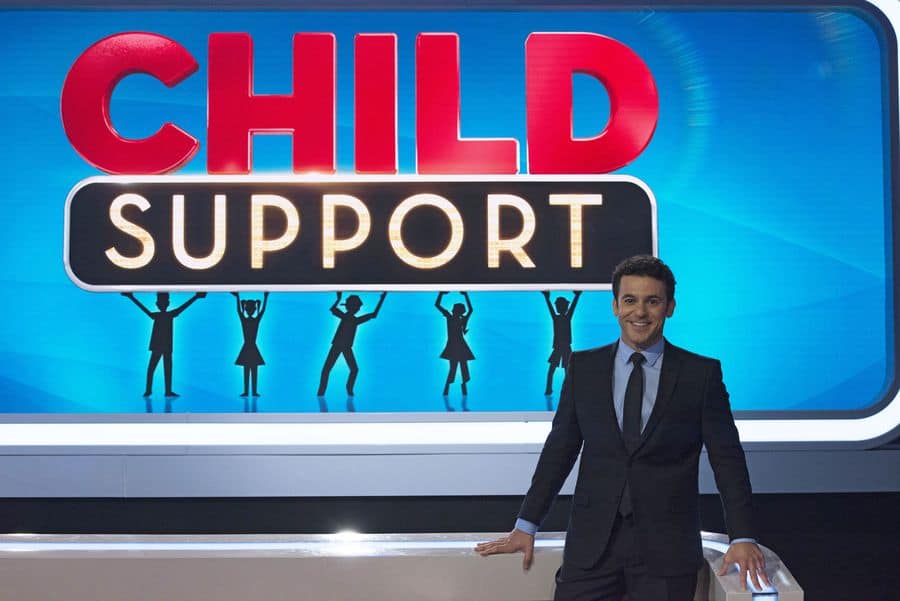 Don't forget you can follow along with all the fun by checking the hashtags #TheLastJediEvent
Find the Force online #TheLastJedi
The Last Jedi is in theaters December 15th!

I've been invited to an all-expenses paid trip to Los Angeles. As always, all opinions are my own.