Every year for the holidays, I end up making tons of food, especially sweets! Whether it is the best chocolate chip cookies ever for Thanksgiving, sugar cookies for Christmas, and everything in-between, my kitchen is hopping. This year I am throwing a new cookie into the mix. It is Keto-friendly and with only 3 ingredients, takes no time to throw together, bake, and enjoy. This might be the best recipe for your busy life- kid stuff, work stuff, and oh crap I forgot I need to bring something to that party stuff.
Without further ado, the one cookie recipe you need to add to your repertoire: 3 Ingredient Peanut Butter Cookies!
3 Ingredient Peanut Butter Cookies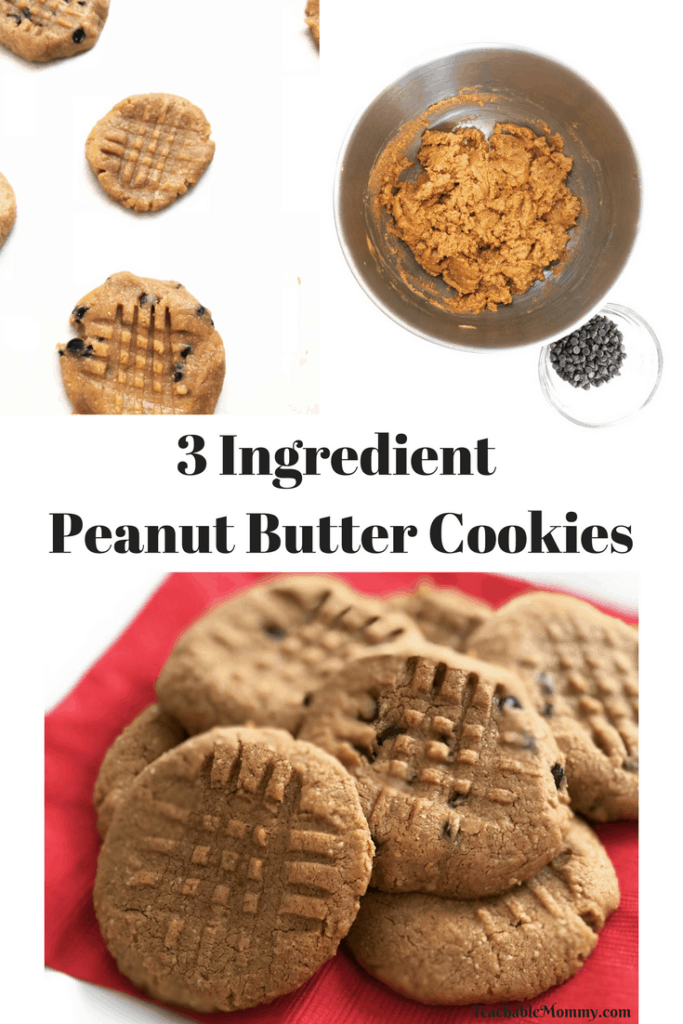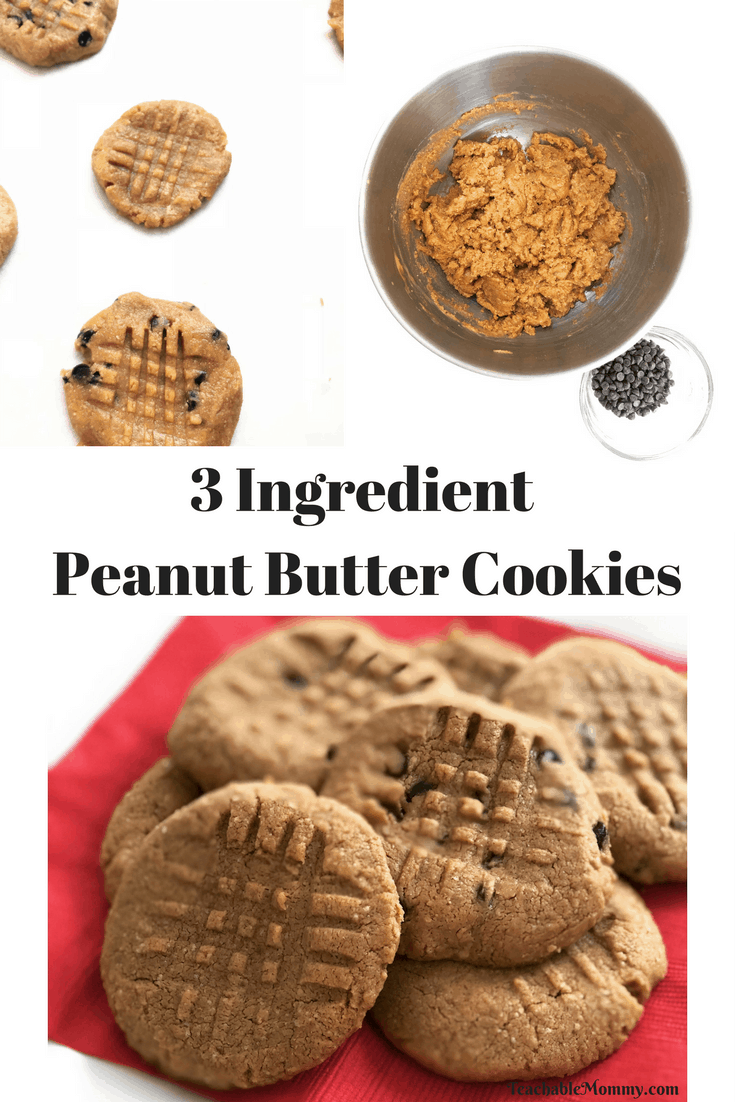 Ingredients
1 Cup of Peanut Butter (I use a natural brand)
1/2 Cup of Stevia
1 Egg
optional: Mini Chocolate Chips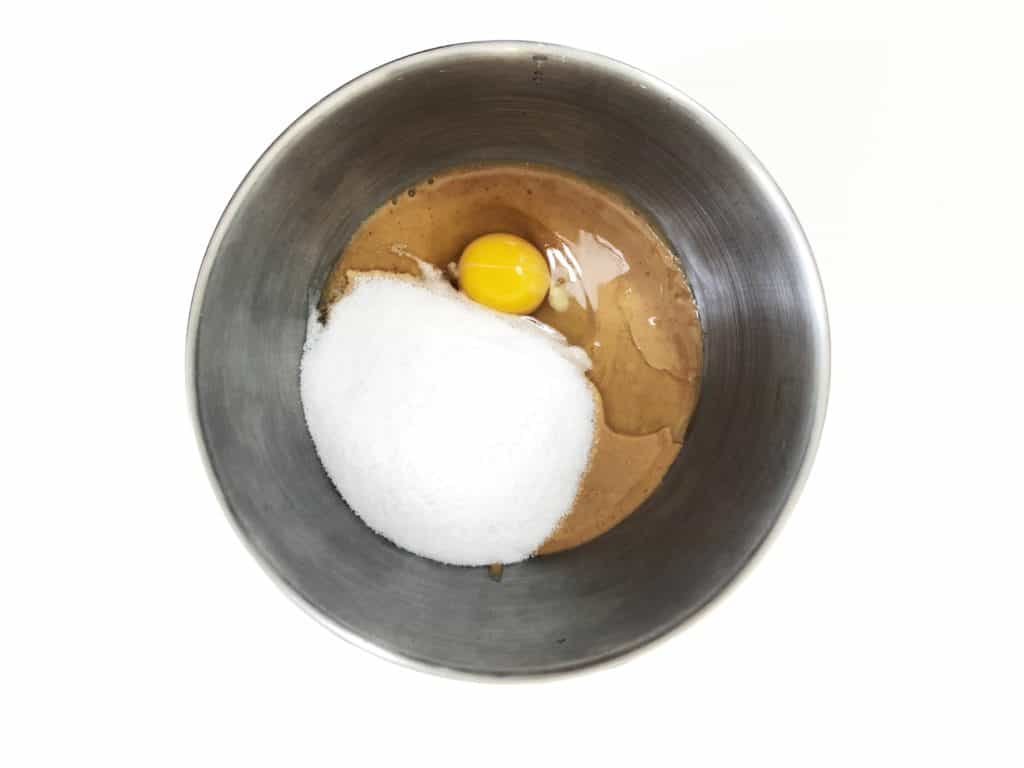 Directions
Preheat the oven to 350
Combine all ingredients in a bowl until well combined. I left the chocolate chips on the side to add to some of the dough rolls but not all. If you want all PB and Chocolate Chip cookies, add the chips into the mix.

Line a cookie sheet with parchment paper.
Roll the dough into 1 inch balls. I used an ice cream scoop and shaped with my hands.
Place the balls on the cookie sheet, spaced evenly apart.
Use a fork to add criss-crossing lines on top, or skip this part. No one says PB cookies have to have the lines!

Bake cookies for 12-15 minutes until golden brown.
Let stand for 5 minutes before removing from tray.
Grab a glass of milk and enjoy!
If you have any leftovers (not in my house) store in an air tight container.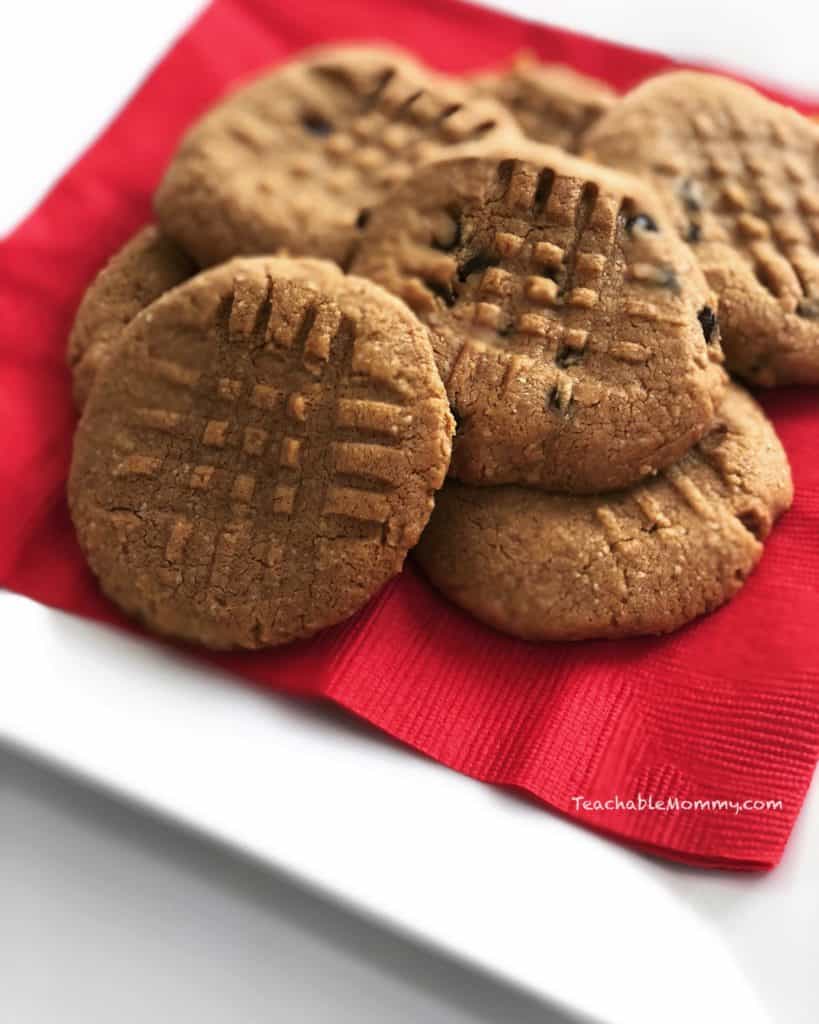 I'm excited to be doing #HousefulofCookies Blogger Cookie Hop this year! You will find the best cookie recipes on the internet to make your holidays full of treats!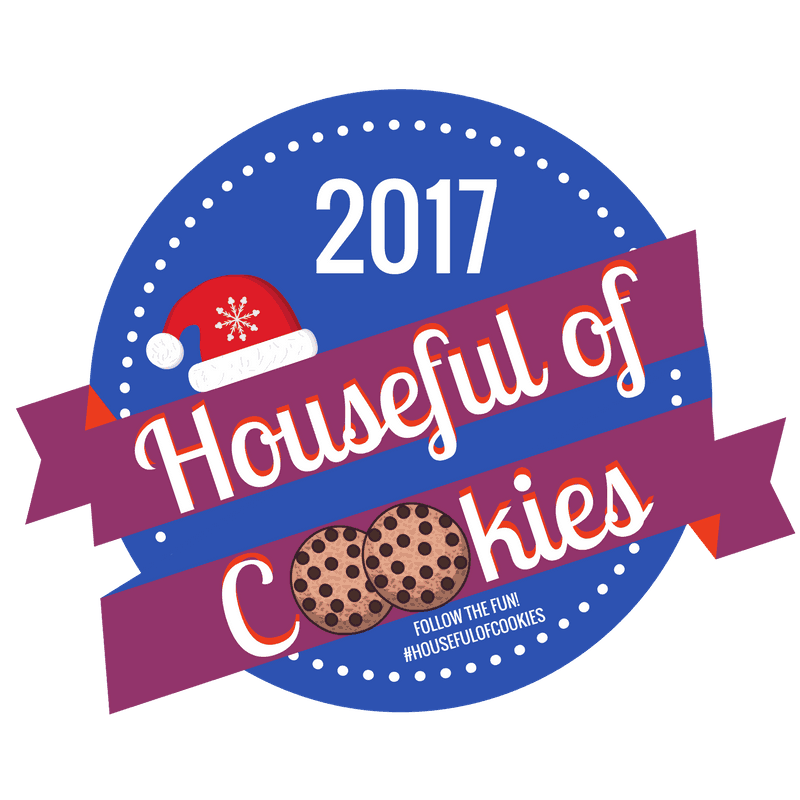 Houseful Of Nicholes – Slow As Molasses Cookies
A Crafty Spoonful – Chocolate Peanut Butter Crinkle Cookies
A Real Urban Mom – Chocolate Chip Cookies
Dash Of Evans – Cranberry Hootycreeks
Divas With A Purpose – Houseful Of Cookies 2017
Everyday Party Magazine – Simple Caramel Cream Sugar Cookies Swirls
Fab Haute Mama – Belgian Waffle Cookies
Good Girl Gone Redneck – Perfect Holiday Saltine Toffee Treat
Happily Homegrown – Old Fashioned Hermit Bar Cookies
Her Life On Purpose – Red Velvet Cake Mix Cookies
Honest & Truly! – Triple Chocolate Dipped Cookie
How Was Your Day – Houseful Of Cookies 2017
Hysterical Mom – Lemon Sugar Cookies
I am the Maven® – Moldy Mice Cookies
Keep Calm & Teach Fifth Grade – Winter Wonderland Sugar Cookies
Kenya Rae – Pecan White Chocolate Chip Cookies
Kiss My Tulle – Chunky Christmas Cookies
Mom On The Side – Hopscotch Crunchies Holiday Cookies
More Than Thursdays – Mint Surprise Sugar Cookies
Mother Of The World – Houseful Of Cookies 2017
Our Crafty Mom – Houseful Of Cookies 2017
Peyton's Momma – Houseful Of Cookies 2017
Simplify Live Love – Double Chocolate Pomegranate Cookies
Teachable Mommy – 3 Ingredient Peanut Butter Cookies
The Analytical Mommy – Favorite Lactation Cookie Recipe
The Biswolds – White Chocolate Chip Toffee Cookies
The Olive Blogger – Gingerbread Biscotti
We're Parents – Cranberry Cheesecake Cookies