It's that time of year American Girl fans, we get a look at the new GOTY! Without further ado, let me introduce the 2018 American Girl of the Year Luciana Vega!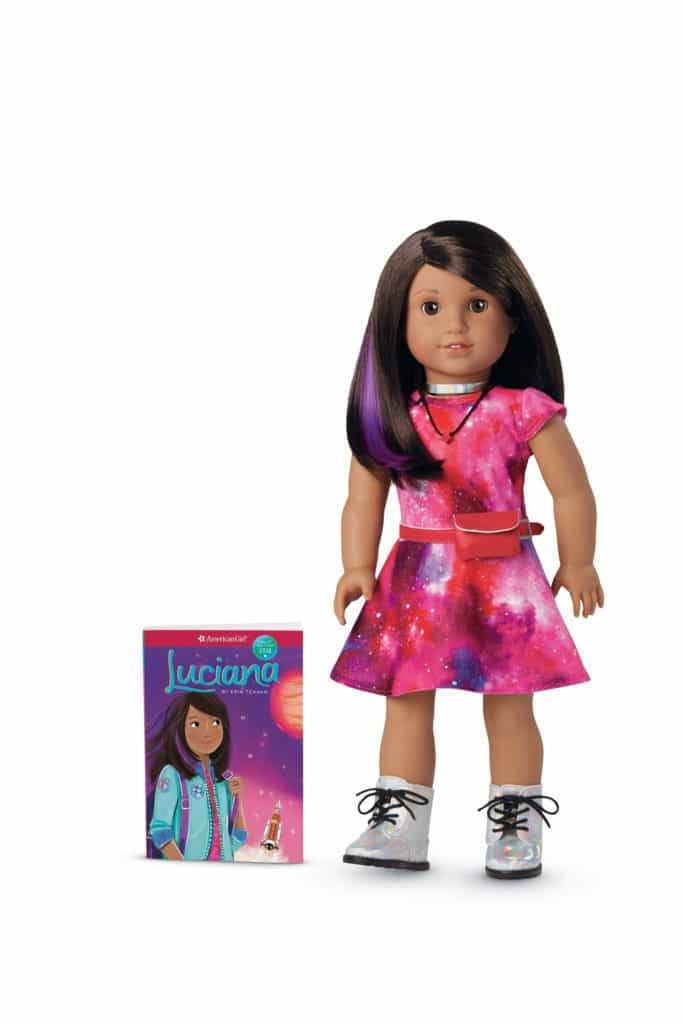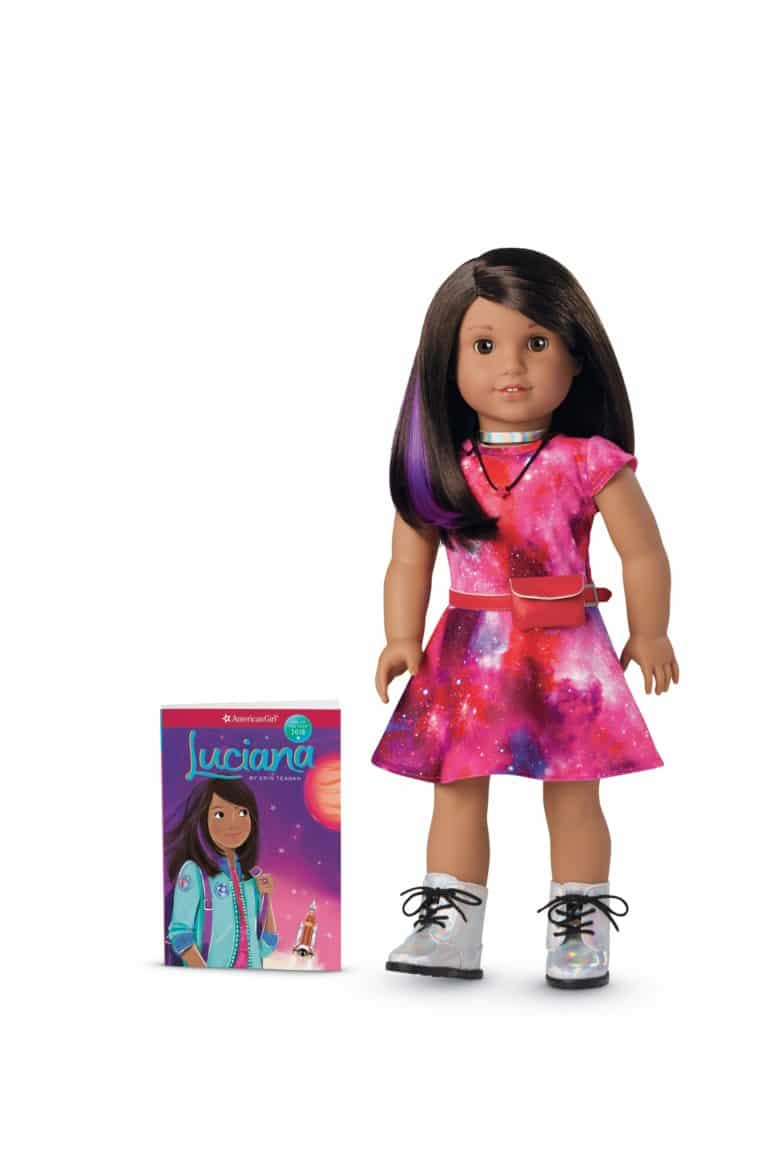 Luciana is an 11-year old who dreams of being the first person on Mars. Bringing this story to life is an all-star advisory board that includes: Dr. Ellen Stofan, former NASA Chief Scientist, Dr. Deborah Barnhart, CEO and Executive Director of the U.S. Space & Rocket Center, Maureen O'Brien, Manager of Strategic alliances at NASA, and Dr. Megan McArthur Behnken, NASA Astronaut.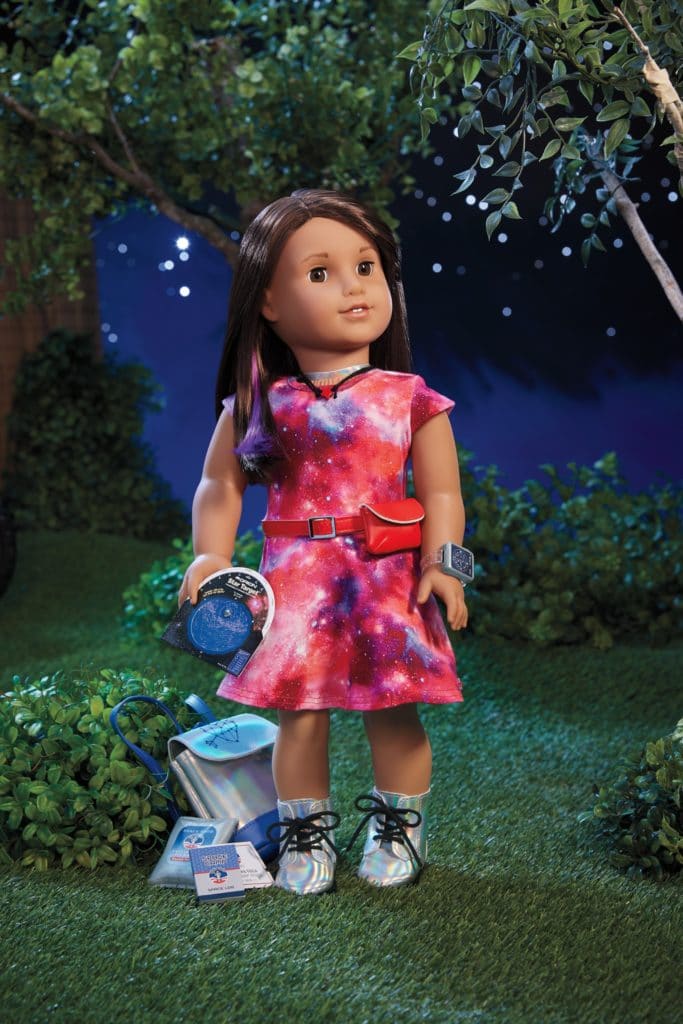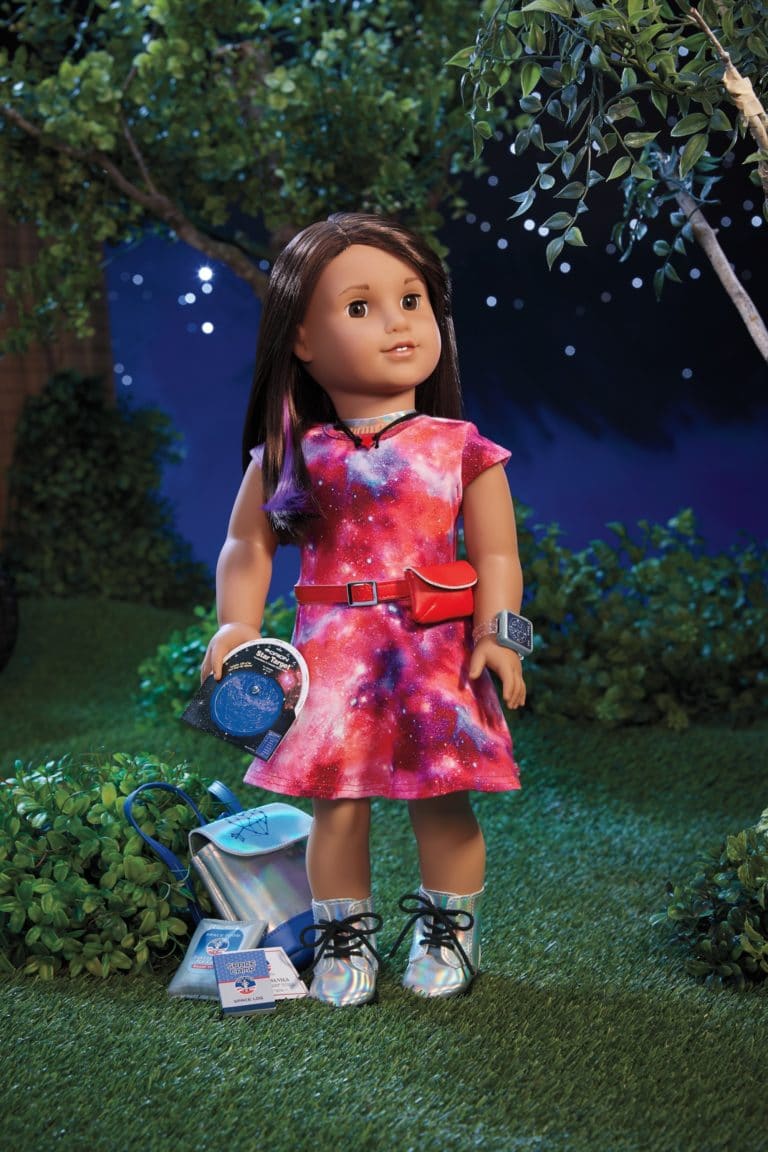 Everything for Luciana seems out-of-this-world awesome! Her story, products, and the STEM-based educational program made partnership with Scholastic and Space Camp, are going to kids excited to explore the galaxy around us.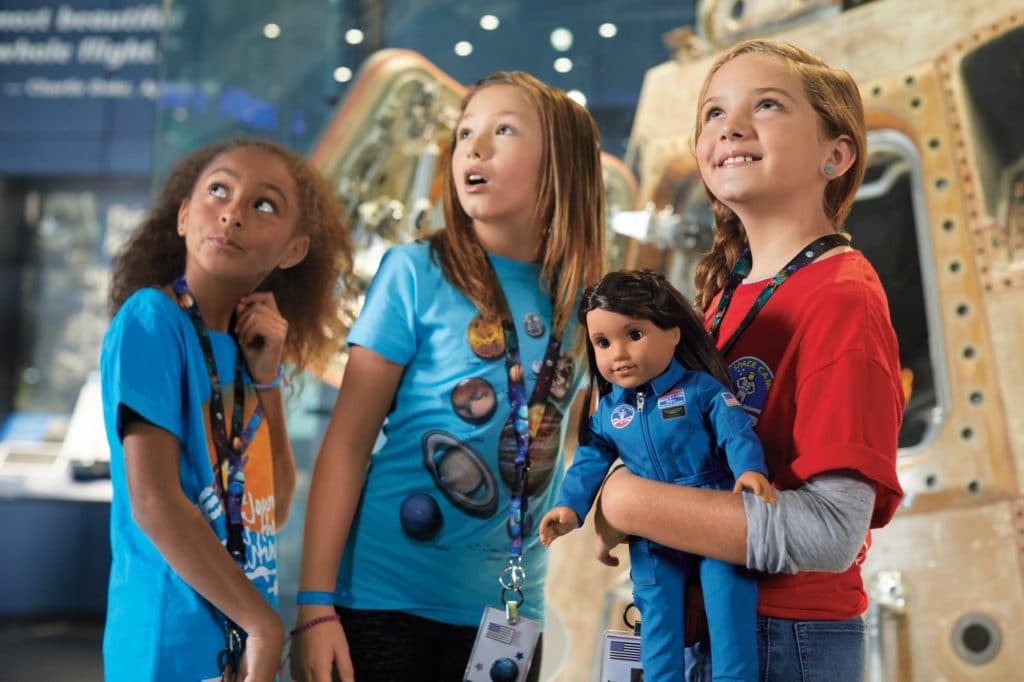 Aside from the way cool space-inspired products like this Mars habitat and flight suit, Luciana has a powerful story to tell.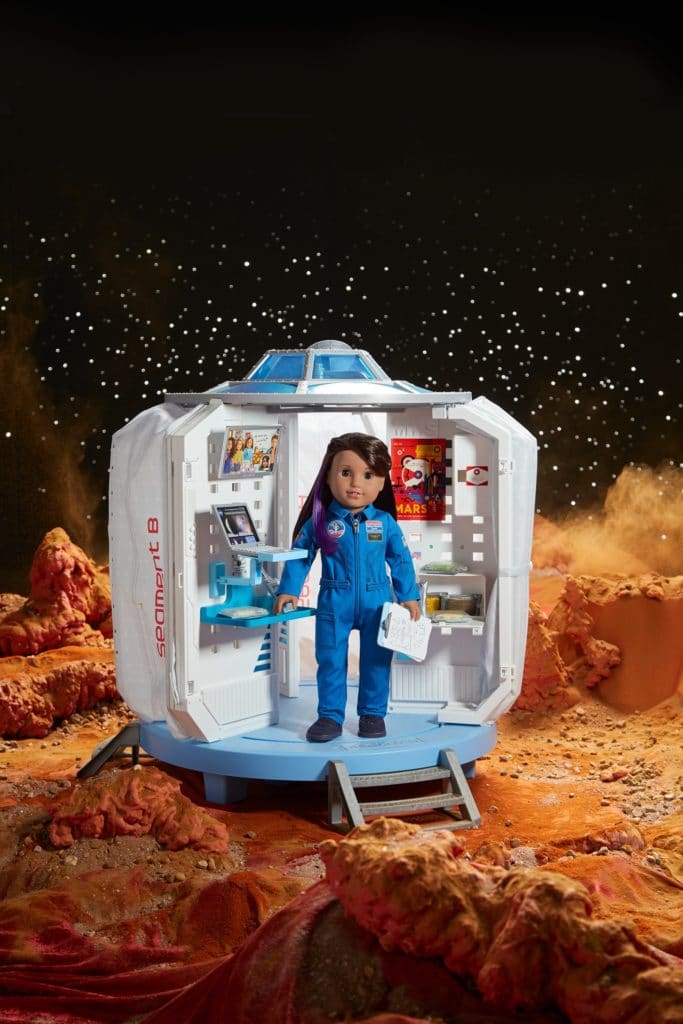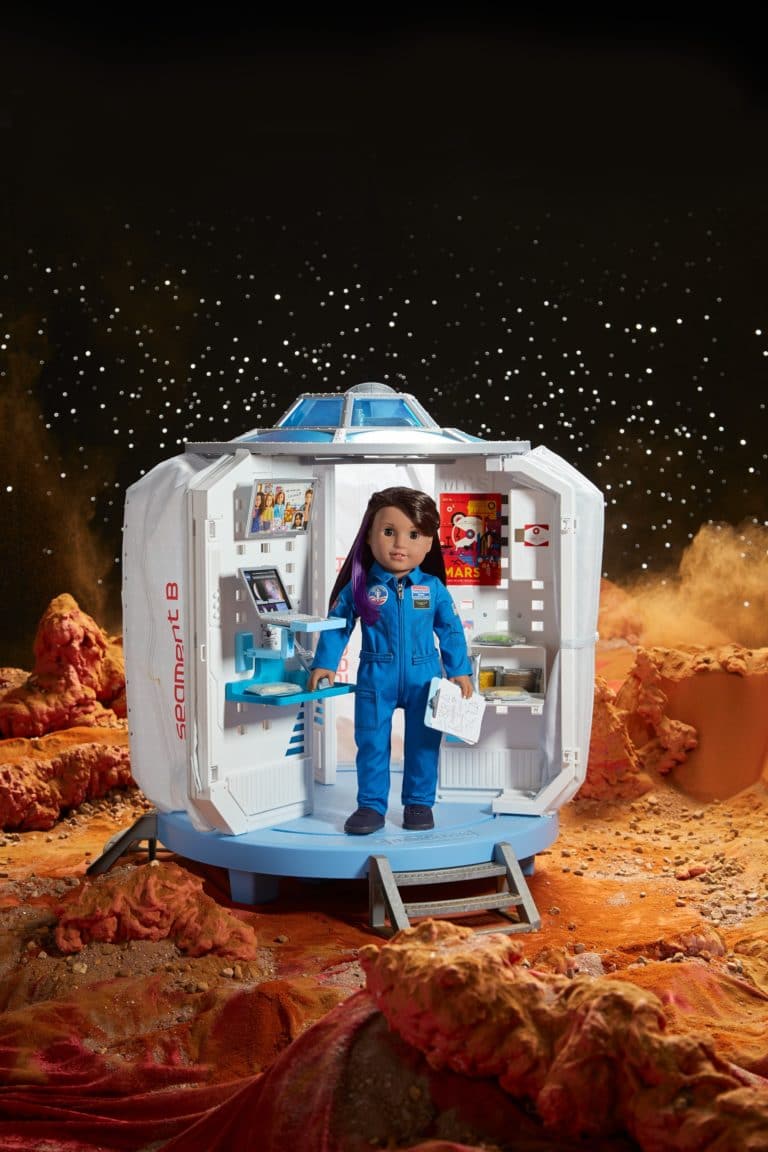 She shows what it means to be a girl with a strong character, and how creative thinking, collaboration, and STEM literacy provide amazing opportunities for growth and development.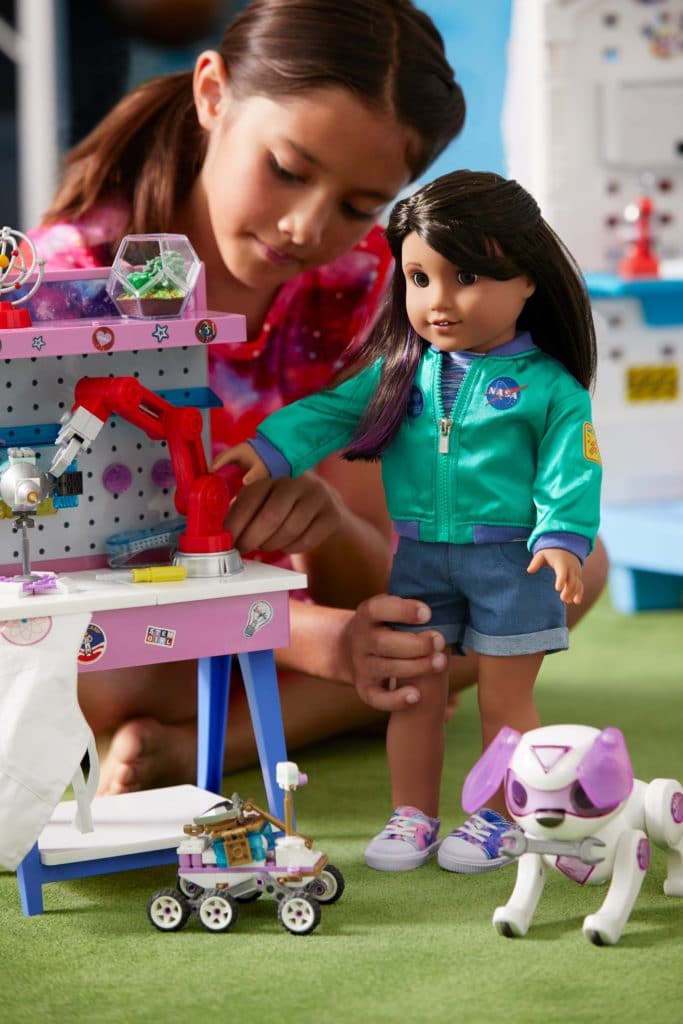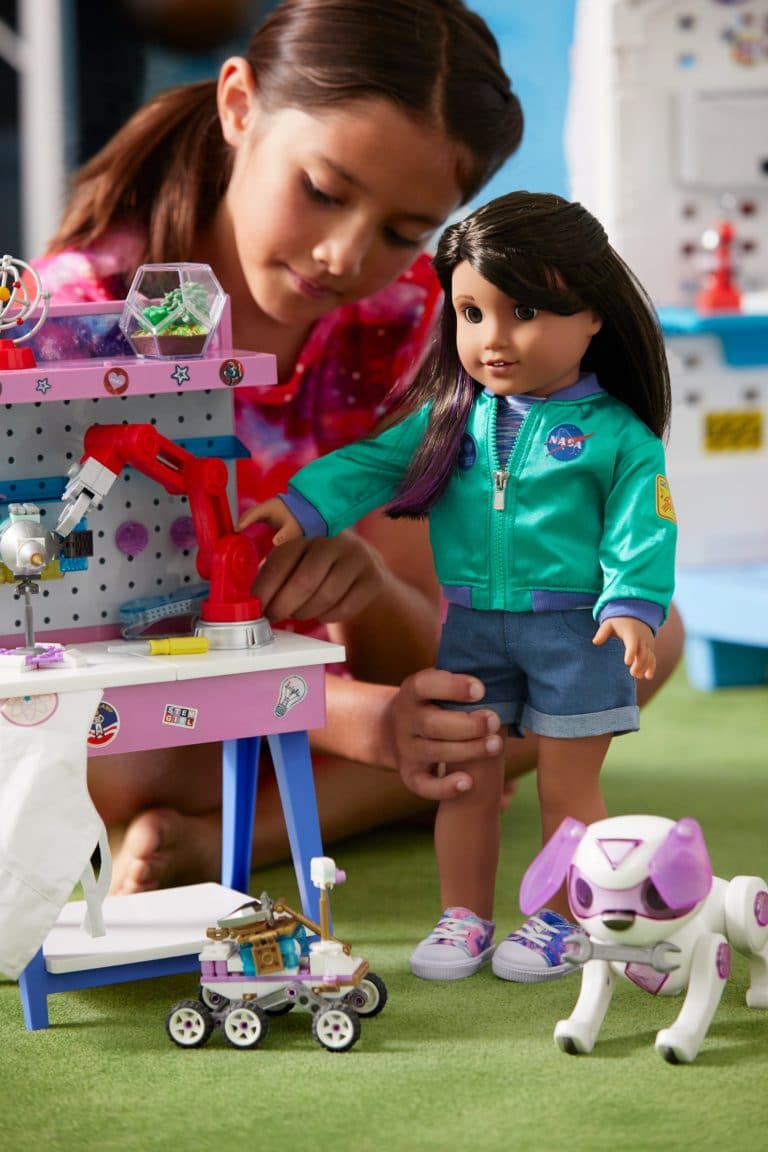 3-2-1, All Systems are Go! Celebrate Luciana's Debut at American Girl Stores!
On January 1st meet Luciana and learn more about her story. While you are there, participate in some special launch event activities including interactive science demonstrations, a Moon Phase craft, galaxy-inspired treats, and a free Luciana doll tee to take home. Find your local story at American Girl.