What is it about winter break that makes you super lax as a parent? Or maybe that's just me. *shrugs* I'm not sure what it is, but when we don't have to adhere to the strict school schedule, I am all about lets just hangout and have some fun. You want to watch another movie? Go for it. Just don't sit in my spot on the couch! Mom, can we have a treat before dinner? Sure, bring me one too. When they asked me for cookies for breakfast, I had to draw the line. Woah, woah, woah time out. No you can't have cookies for breakfast. My son looked at me and in all seriousness said, but I bet you can make a special one, one that we could eat for breakfast. Sneaky kid, challenge accepted. After some thinking, I came up with these Blueberry Breakfast Cookies with Cream Cheese Yogurt Frosting.
Blueberry Breakfast Cookies with Cream Cheese Yogurt Frosting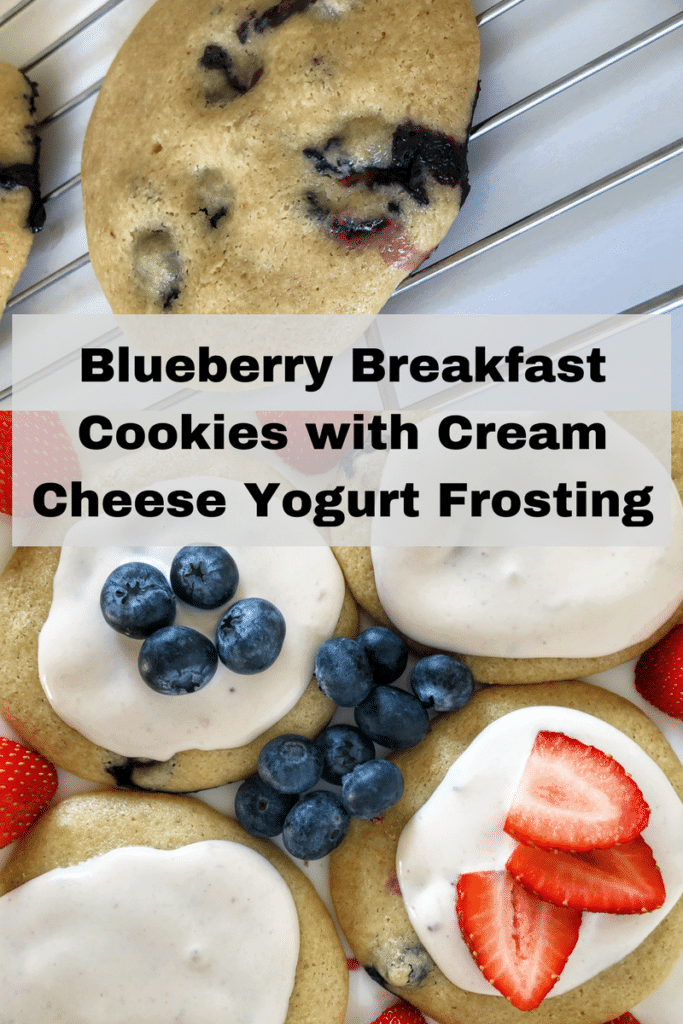 I'm a Stonyfield Blogger and was provided with products to help facilitate this post. All opinions are my own.
What makes these a good idea for breakfast other than the fact they taste amazing? They are made with simple ingredients, one of those being Stonyfield's new Double Cream Organic Yogurt.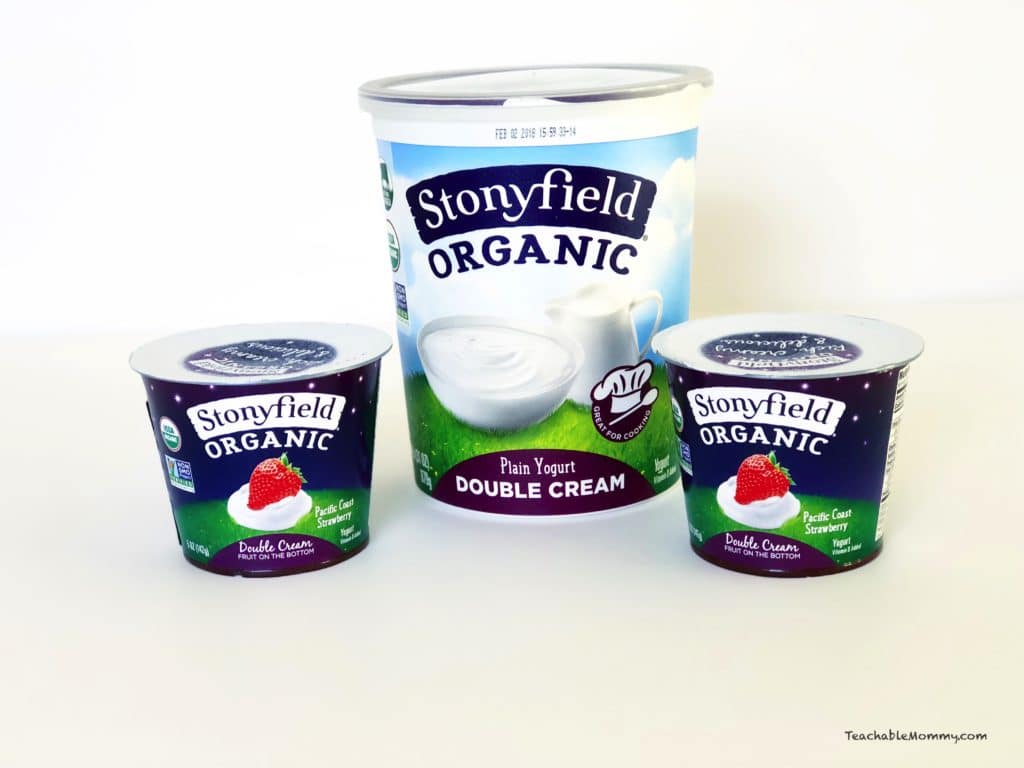 Did you know that yogurt can be used for baking? Yogurt is not just for breakfast anymore, although it is very delicious that way too! Yogurt is a healthier and tasty way to lighten up some of your favorite recipes. Stonyfield quarts are a great substitution for ingredients like oil, mayo, sour, cream, butter, and more.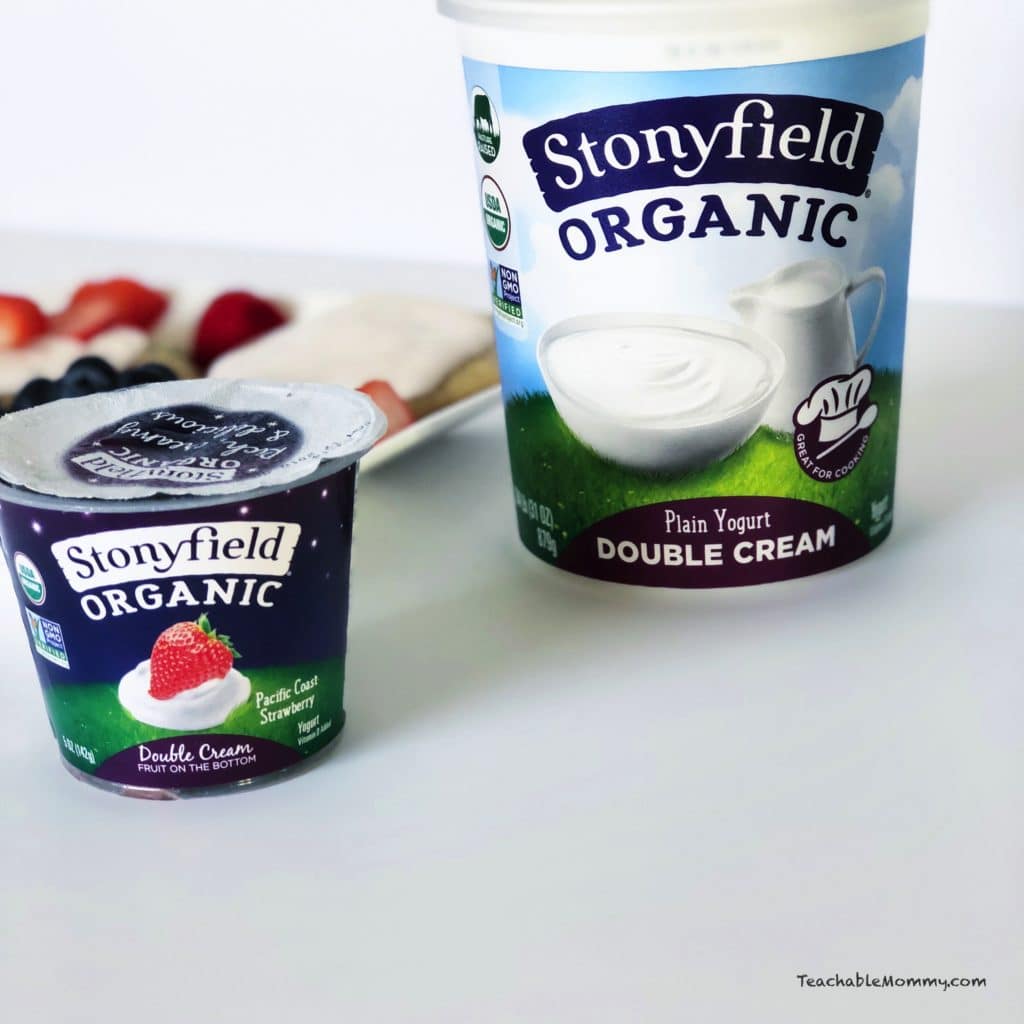 Blueberry Breakfast Cookies with Cream Cheese Yogurt Frosting
Blueberry Breakfast Cookies
Ingredients:
1 1/2 cups oat flour
3/4 cup Stonyfield Double Cream Plain Yogurt
1/2 cup organic cane sugar
1 large egg
1 tsp baking powder
1/4 tsp sea salt
1/2 cup organic blueberries
Cream Cheese Yogurt Frosting
1- 8 ounce organic cream cheese
2 Stonyfield Double Cream Fruit on the Bottom*
* I used Strawberry, you can use whatever flavor you want!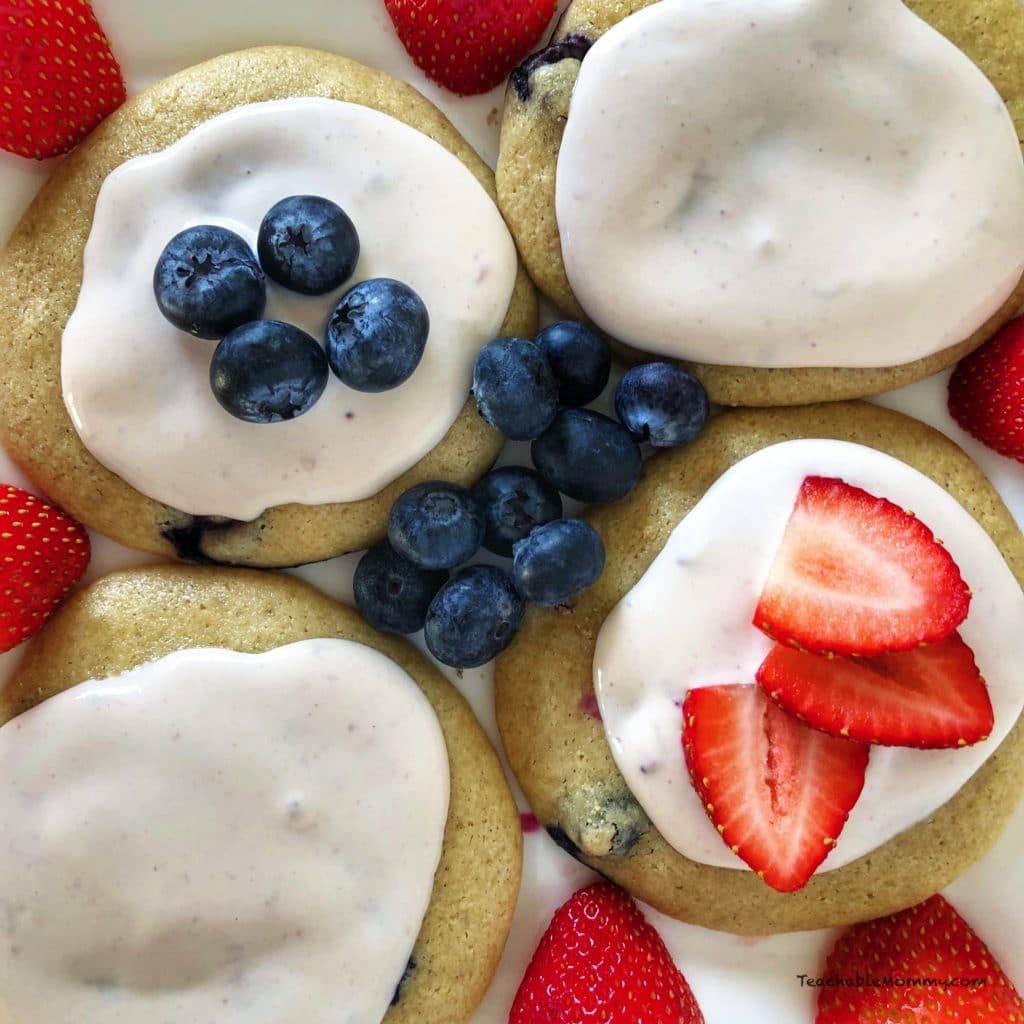 Instructions:
Cookies
Mix together yogurt, egg, salt, baking powder, and sugar until well blended.
Add in the oat flour, mix until smooth.
Fold in the blueberries.
Refrigerate for 30 minutes to allow the dough time to stiffen.
Preheat over to 375 F and line your baking sheets with parchment paper.
Using an ice cream scoop or spoon, place your cookies 2 inches apart. These do spread a little.
Bake for 12-14 minutes
Place on a cooling rack and allow them to cool completely. Otherwise the frosting will melt right off!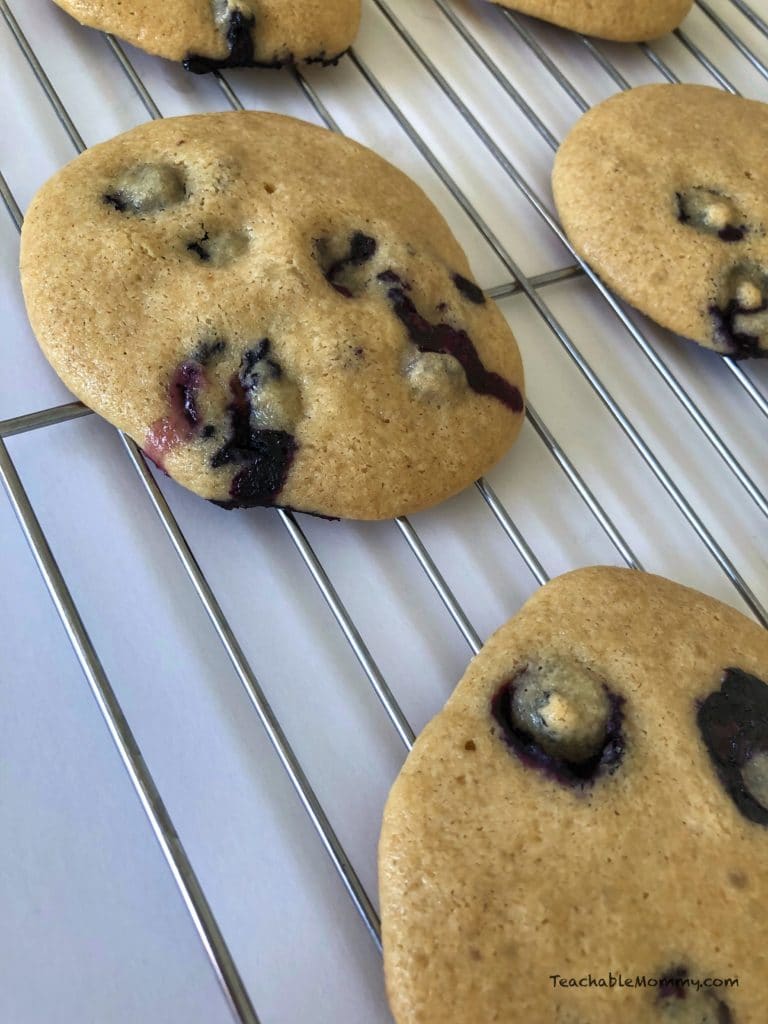 Frosting
Allow cream cheese to soften.
Combine with yogurt.
Spread on top of cookies once they have cooled.
I had extra frosting leftover so we used it as dip for our fruit at lunchtime. Yum!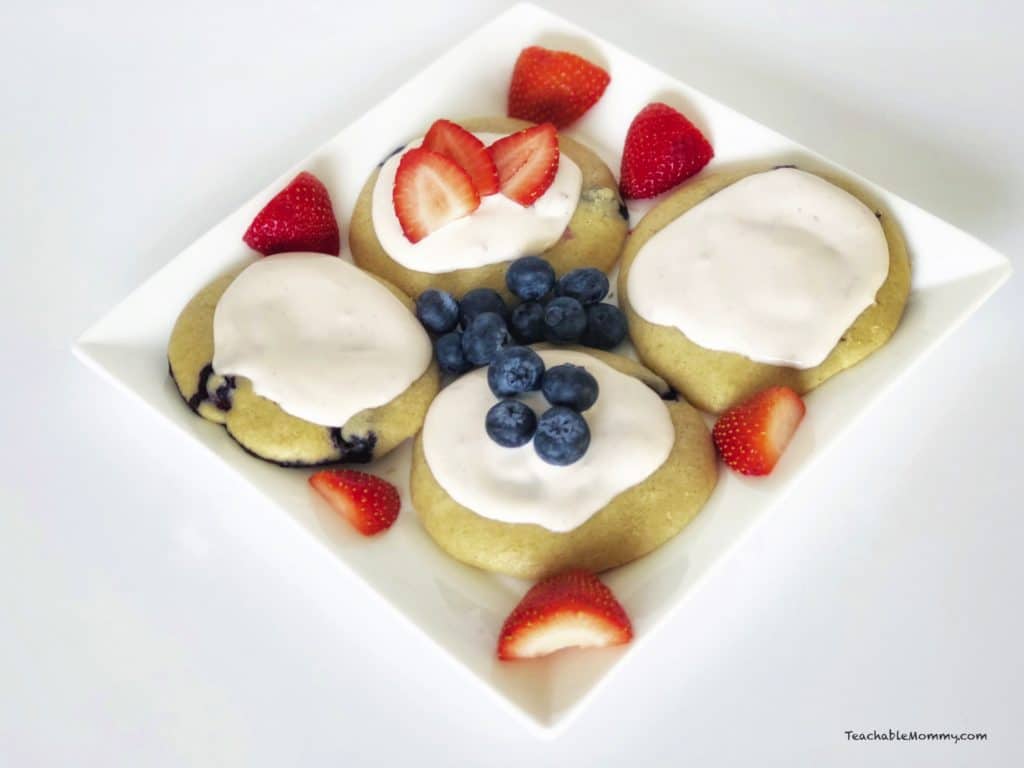 I can feel good using Stonyfield yogurt in recipes because not only is it delicious but it's made with certified organic and organic compliant ingredients. An when I buy organic, I know I'm getting a product that is made without the use of toxic persistent pesticides, artificial hormones, antibiotics and GMOs. Plus, if you need another reason to choose Stonyfield, they have reduced sugar in all of its yogurt products!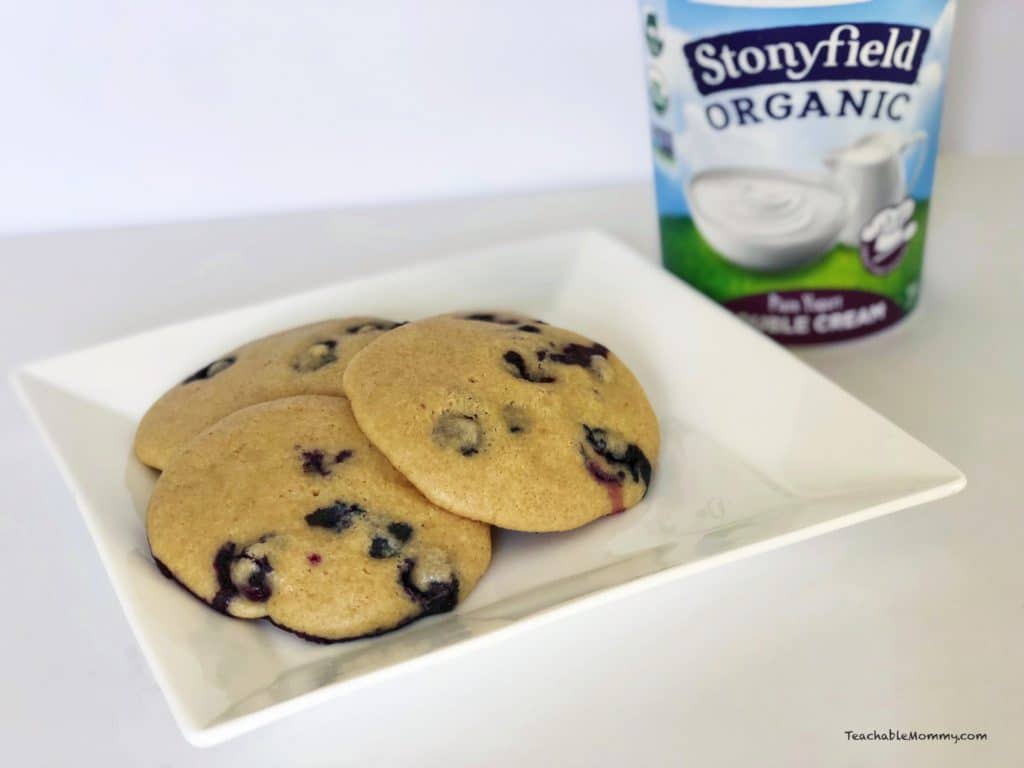 Find out where you can buy Stonyfield on their website and connect with them on Facebook, Twitter, and Instagram.