What is it like to sit down to an interview with Captain Phasma Gwendoline Christie? She was positively brilliant. I wish I could convey the depth of her emotions as she talked about Captain Phasma, and being a woman in unconventional roles. If you aren't already a fan of Gwendoline Christie, you will be by the end of this interview. And yes Game of Thrones fans, Gwendoline does share a bit about Brienne of Tarth!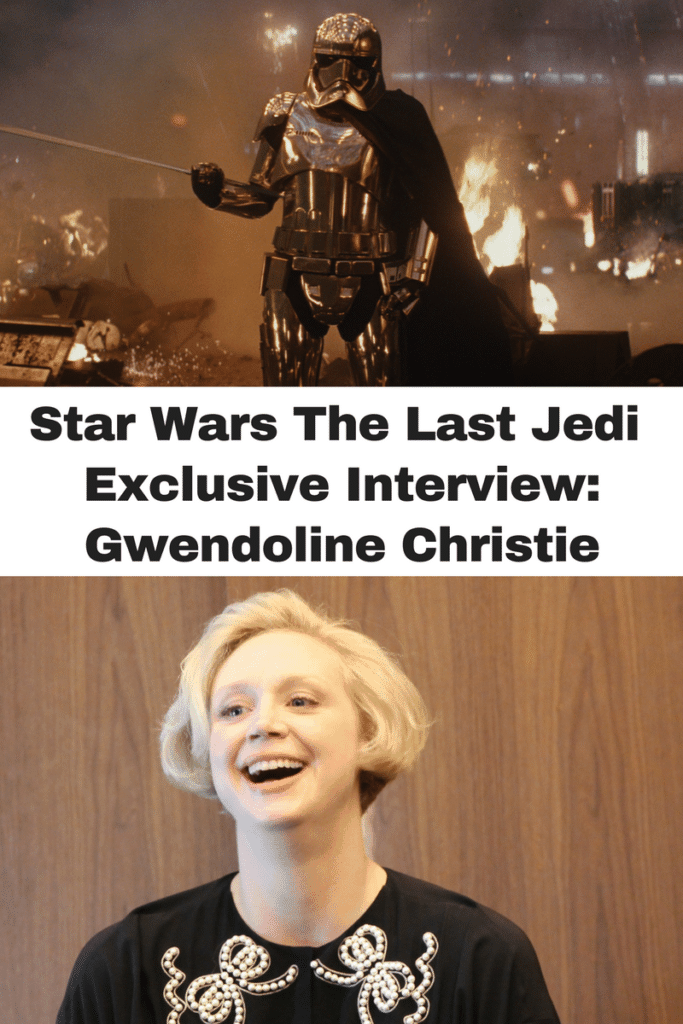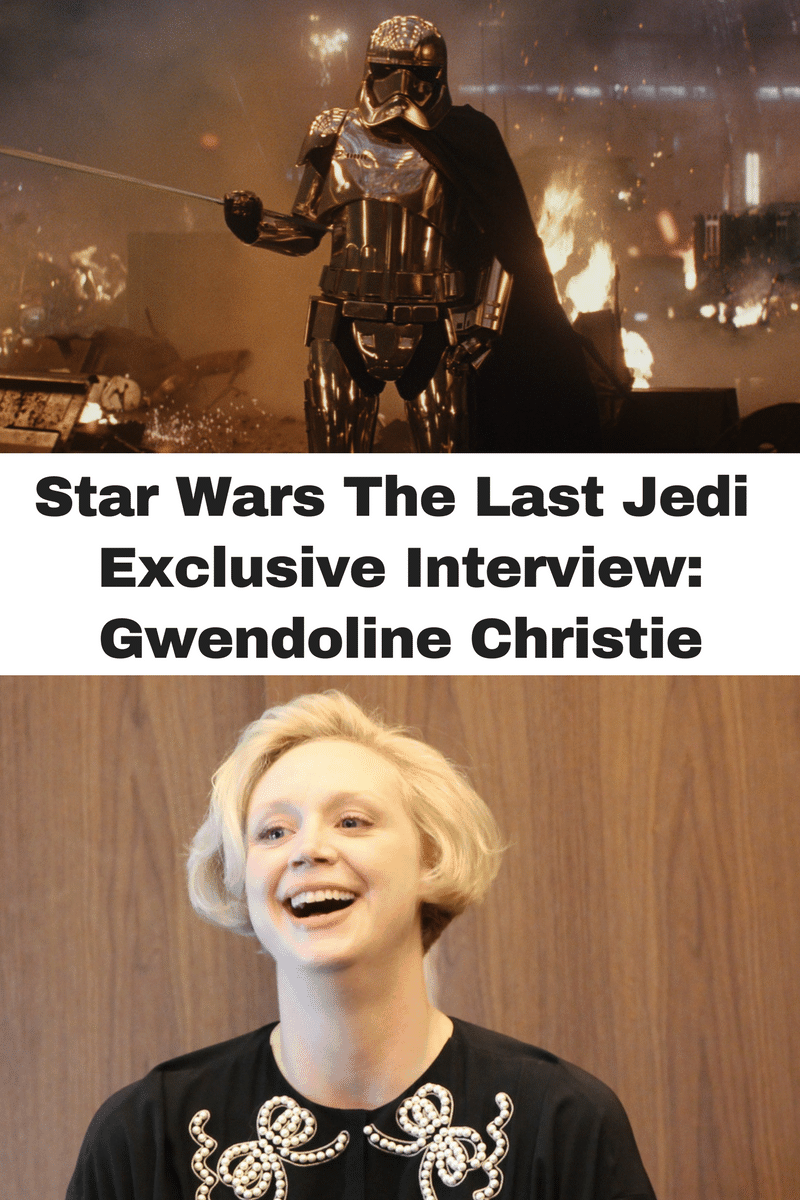 Phasma is an interesting character. We don't know much about her or where she came from. Will Captain Phasma reveal anything to us in The Last Jedi?
In the first film, Phasma is an enigma, isn't she? She's a mystery. She turns up out of nowhere. She has this very confrontational, threatening presence, and that's sort of compounded or emphasized by what she's wearing- by this suit of armor.

There's something about those characters that are masked, that we want to see what's behind the mask. What I loved about it is that in the world that we live in, we are met with deluge of information all of the time, and the idea of having that moment- the sort of suspension of disbelief where you have the space and are forced to wonder who is this, and who are they, I was very attracted by that.

So we do see more Phasma in the film, and what we see is her resilience, her need to fulfill an overriding sense of revenge, and we see something that we don't commonly see in female characters. We see this violence that comes from deep within her. That's something I find interesting about this character, is that women are not conventionally supposed to have a violence that comes from deep within.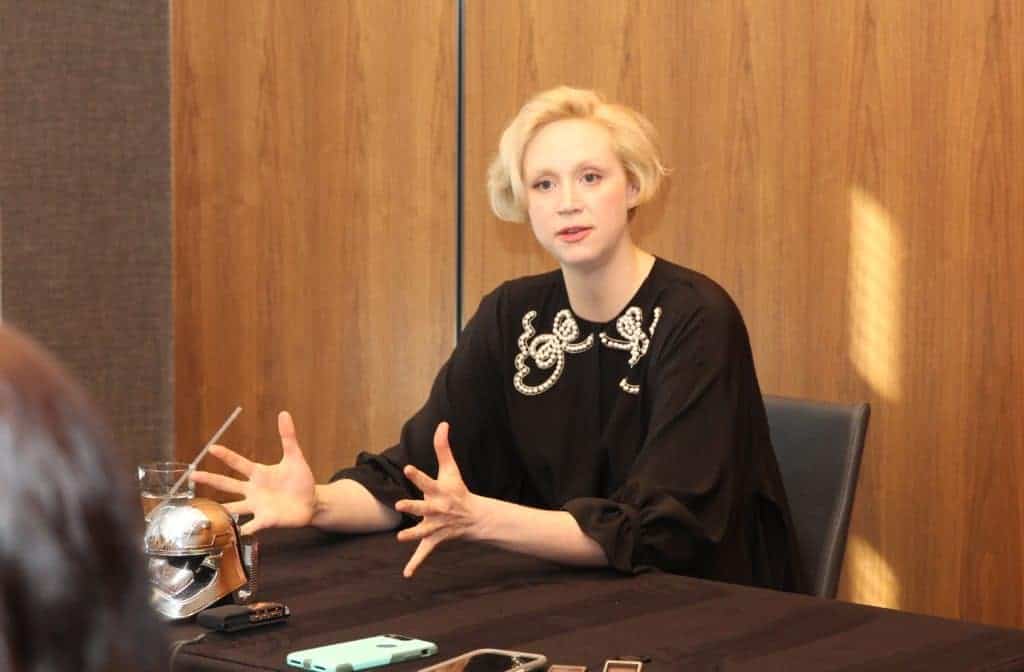 On how her amazing costume informs her acting:
Everything you're given, as an actor, informs you. Working with all these different people- it's not just you. It's all these different people and what they think about the character, and how they've executed that creatively, informs you who that person is. So, of course you put this armor on, and you feel rigid and uncompromising.

As an actor, you have the challenge of just how to move. Just walking becomes a challenge. But you realize that that person is exerting a great deal of force just to move, and that force is coming from within. This is something they've elected to do, to dress this way. The idea of the senses being shut down, sometimes entirely, that's an interesting choice to make to elect to have all of your senses shut down- to exist entirely practically.

With someone like Captain Phasma, she has a degree of strength that has to exist muscularly, so she is a strong person, physically.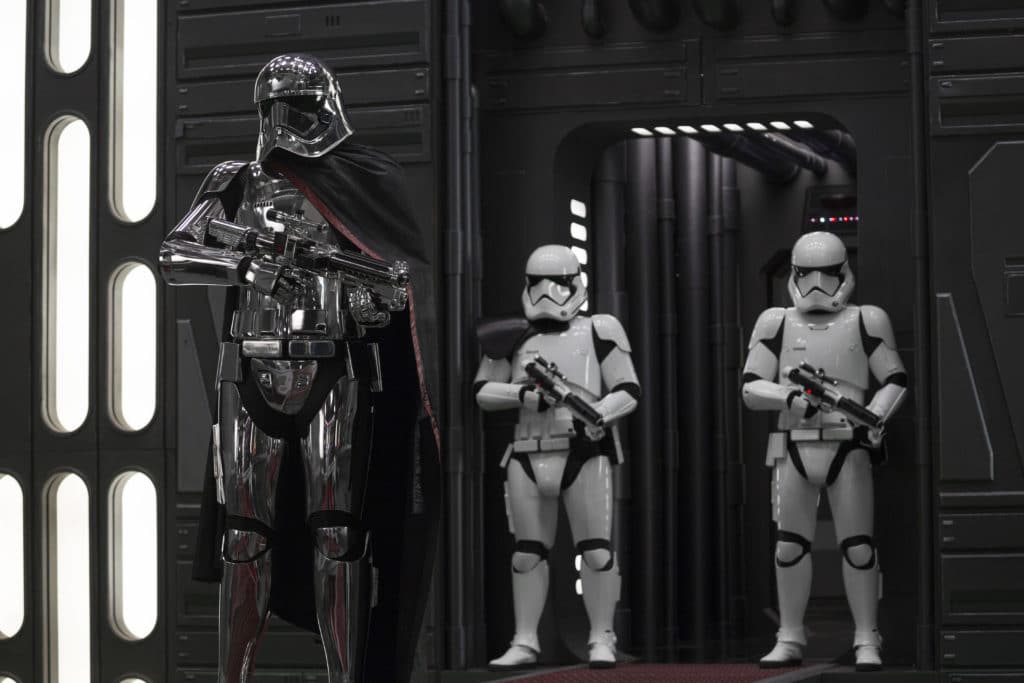 The question I think every Game of Thrones fans needs to know: Phasma or Brienne? Although she doesn't say which character she prefers, Gwendoline does share which costume is her favorite.
With Brienne of Tarth in Game of Thrones, the brilliant Michele Clapton, the costume designer, wanted the armor to be cobbled together pieces that Brienne had found and put together so she could have a suit of armor.

So it was a literal representation of her building herself; of her self-creation. Michael Kaplan who designed Captain Phasma's costume is someone that I had absolutely always loved his work.

And it's just so shiny. (Laughs) Who couldn't resist something as shiny as that? I don't ever like to make preferences, but I think in this case, it has to be Captain Phasma.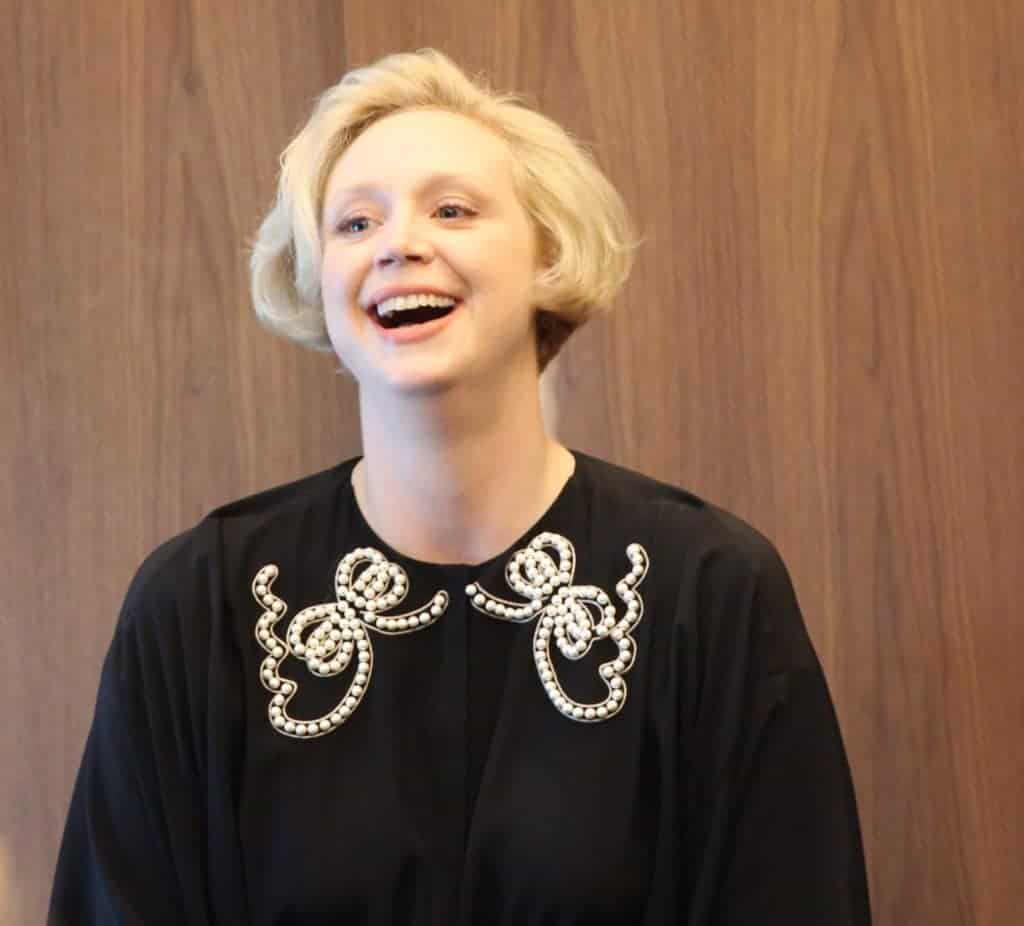 You can go deeper into the world of Star Wars by picking up the novels that are based on the characters. One of the latest is "Phasma: Journey to Star Wars: The Last Jedi" which if you haven't read yet, you need to, because even Captain Phasma herself is reading it.
I've been very lucky to be really busy but I will tell you that on my breaks from Game of Thrones on-set, I'm reading the book. And I'm reading it off my phone because otherwise people are gonna ask me constantly about what is happening. (Laughter) It's really brilliant. It's genuinely so good and it just explains so much about the character. It's just framed so interestingly and the depth of imagination is- I'm very excited that we have similar ideas.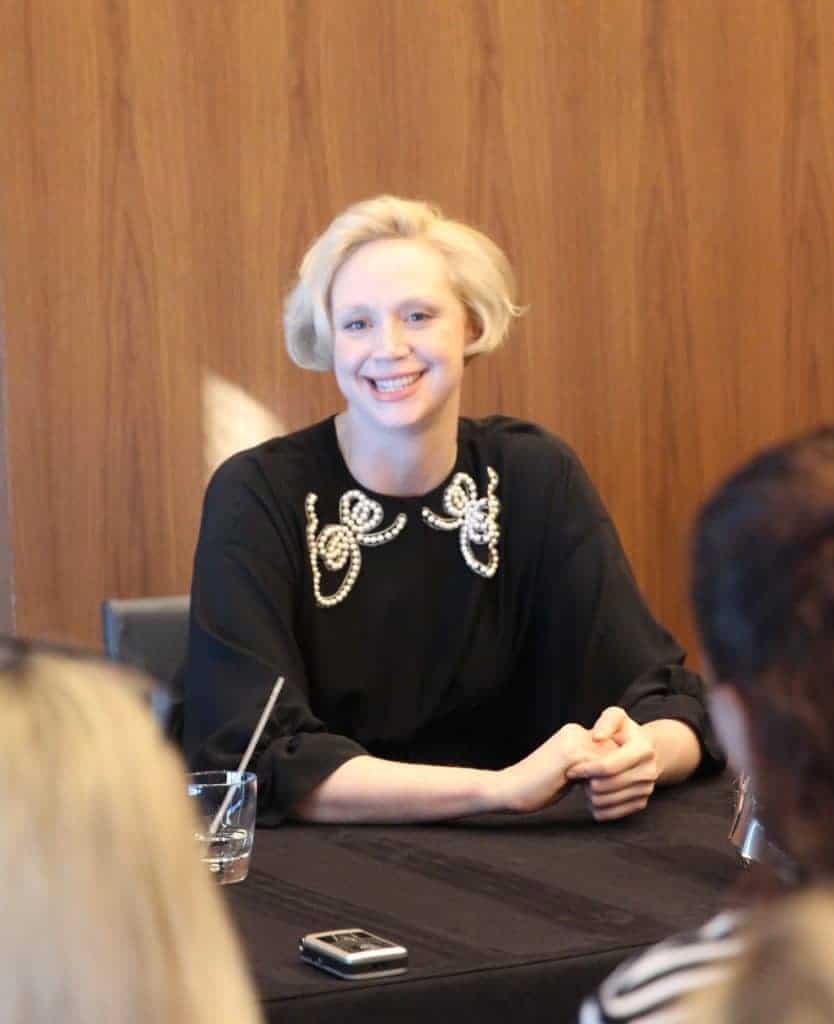 And with her answer about lightsaber colors, I knew we could be best friends. She said exactly, and more eloquently, what I was thinking.
I think it would be pink, (Laughter), because of what that represents, you know? It's a pink ribbon that represents wanting to stand with the further research into breast cancer, and the pink pound with the gay community which is a community I've always had a strong relationship with. Also because it's kind of a double-edged sword. When something's pink, you think it's soft and fluffy, and then, whoop, I just cut your head off. (Laughter)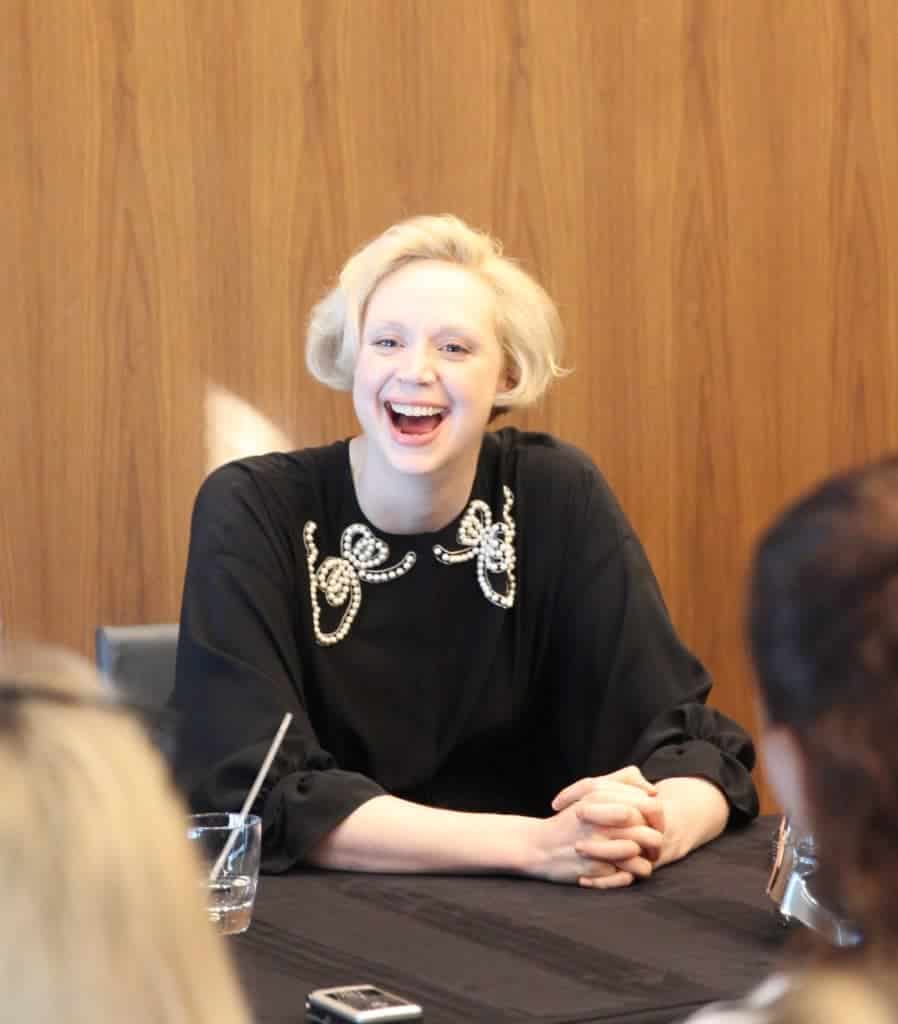 On what it is like training for the physically demanding roles of Brienne of Tarth and Captain Phasma:
I was reunited with the brilliant stunt director/stuntman, C.C. Sniff. (He) taught me to fight on Game of Thrones. (He) taught me to fight, to swordfight, and was with me in all of those scenes. C.C. was the person that set me on the path that training is a part of my life, sometimes more, sometimes less. When I have a break I love it to be less! (Laughs)

He's the person that helped to give me the courage in the first place, to say you can do more than you ever thought, physically, and to do it with a great deal of humor, charm, and humanity. I mean, what an amazing teacher. He's also so brilliant about how he puts things together, and how they evolve about pushing you further, and in terms of your strength.

But also recognizing, which I think is the most important thing- how to keep you safe, and when to keep you safe because I'm lucky enough to have never broken a bone, and I would like to keep it that way. (Laughter)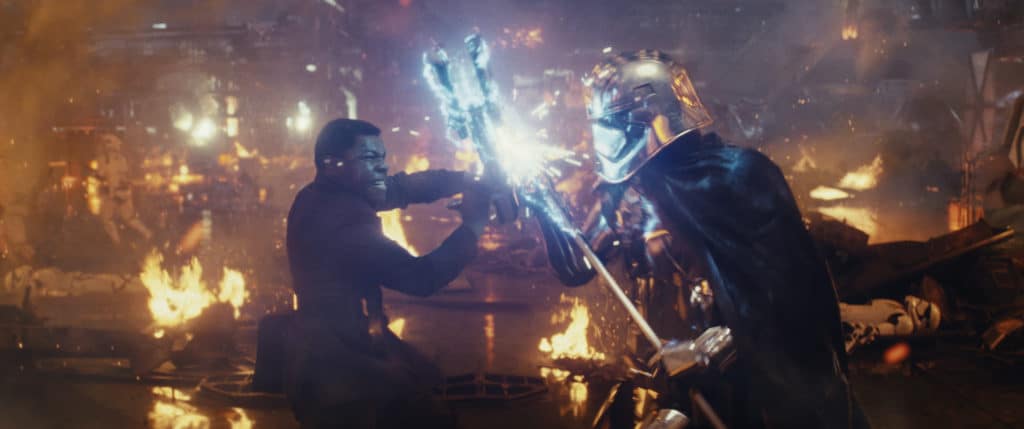 On Captain Phasma:
She's a person. You think about why people behave the way that they do. Often people that behave in a malevolent way, it's because at the base of it- they're fearful, and the fear overtakes them and it can manifest itself in a total loss of empathy. And that the total loss of empathy causes the person to only think about themselves and their own needs, how they feel attacked, and how they're going to fight back. It also becomes about the individual rather than the needs of the group.

I've been lucky enough to be in Game of Thrones for a long time. Well, for me, it's a long time; with my short career, it's a long time. (Laughs). I love the character of Brienne of Tarth who has this incredible moral compass. And it's great to see an unconventional woman be the hero, even for a moment. Brienne of Tarth has the strength that is in every fiber of her being.

The opportunity to play the opposite of that (in) someone like Captain Phasma. In every fiber of her being (is) the need for ambition; the need for revenge; the need to be ultimate; the need to destroy. A woman as a destructive force. When women are seen as mother- whatever that means which is a multidimensional thing, I truly believe. The idea of that inverted; the opposite of that, fascinated me and I felt like the opportunities were limitless. (Cheers)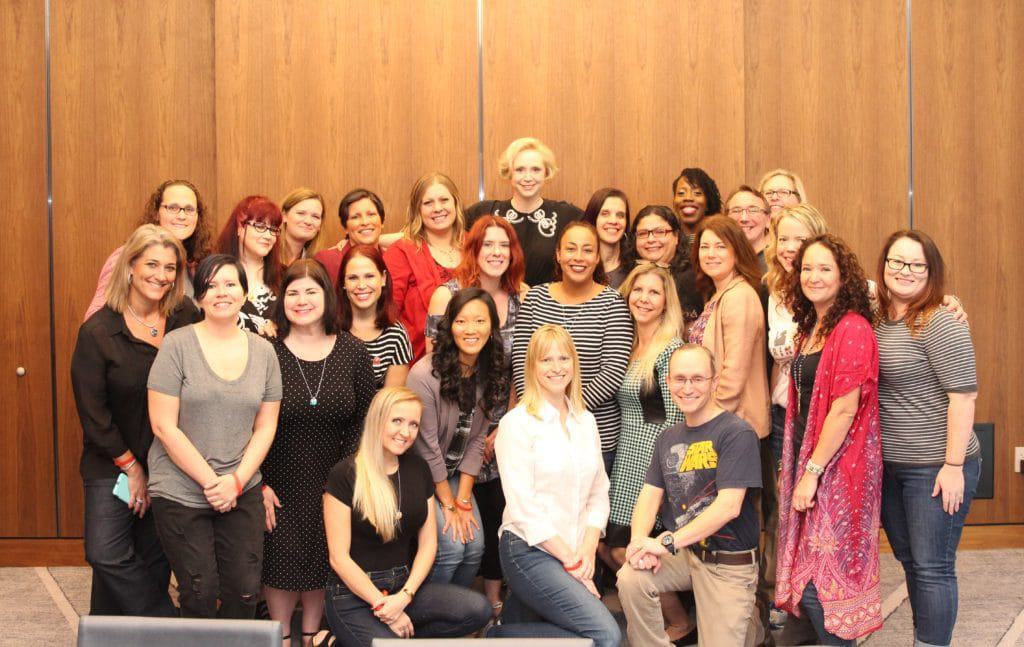 Find out if Finn has what it takes to defeat Captain Phasma when Star Wars The Last Jedi opens in theaters everywhere December 15th 2017!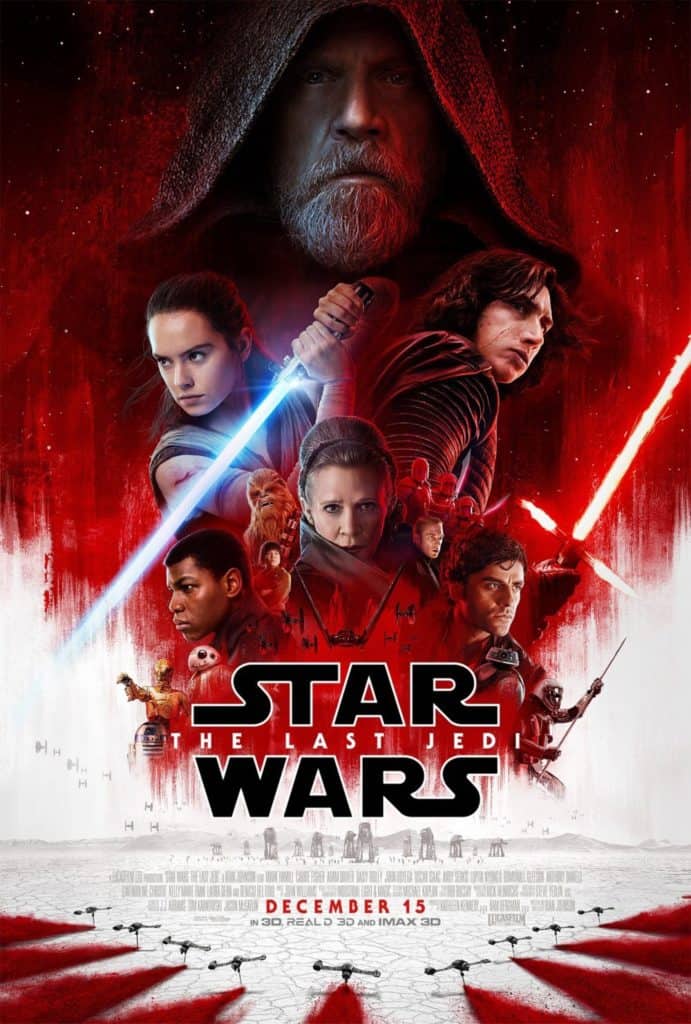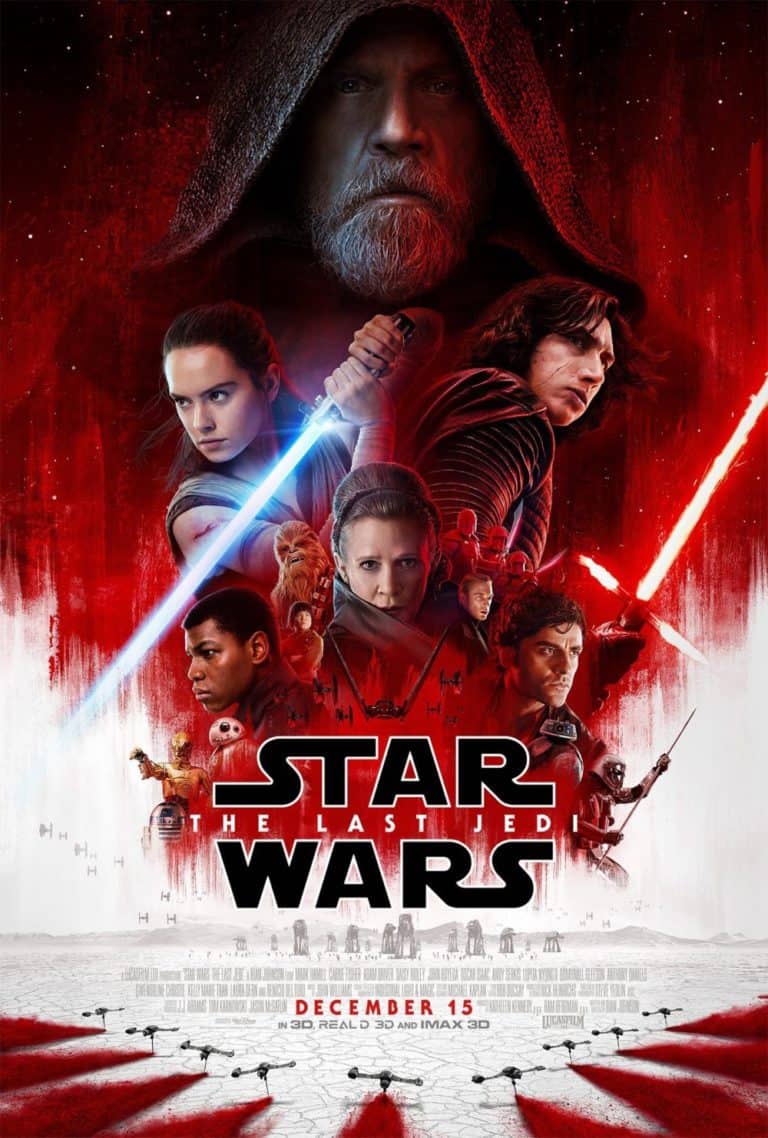 Find the Force online #TheLastJedi
I was invited by Disney to share my experience of The Last Jedi with my readers. All opinions are my own. Interview photos courtesy of Louise of MomStart.com