After the press junket with the entire cast of Star Wars The Last Jedi, we had the opportunity to sit down with a few of the stars one-on-one. Today, I'm excited to share my interview with Vice Admiral Amilyn Holdo Laura Dern! It's not everyday you get to meet someone you grew up watching on TV, Jurassic Park anyone? See what she has to say about Star Wars The Last Jedi, her character, and continuing the legacy of strong women in space. No spoilers I promise!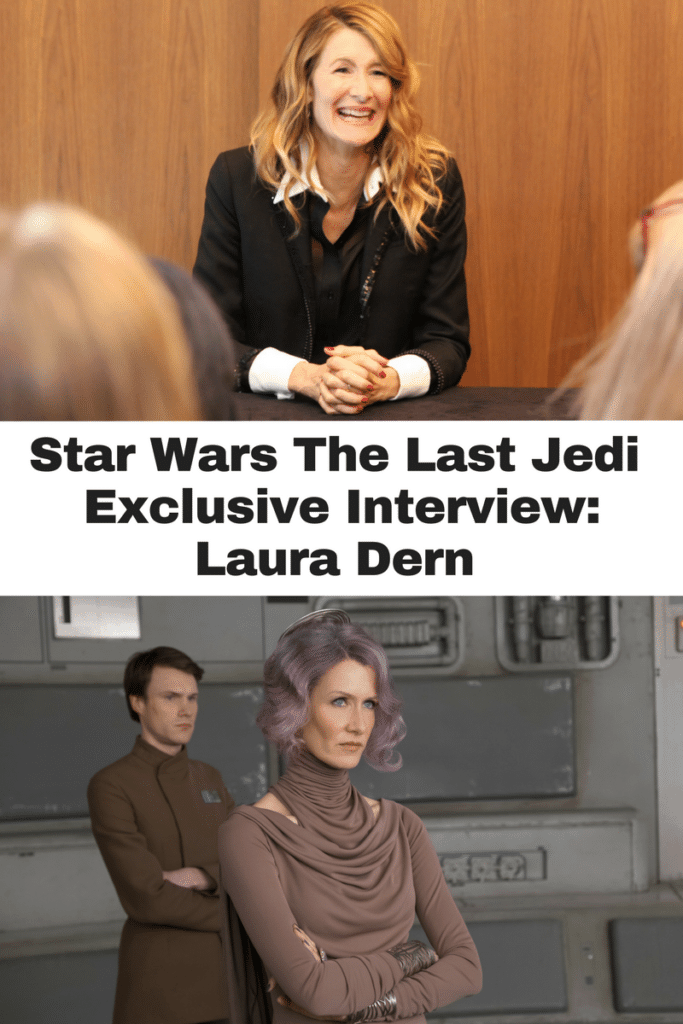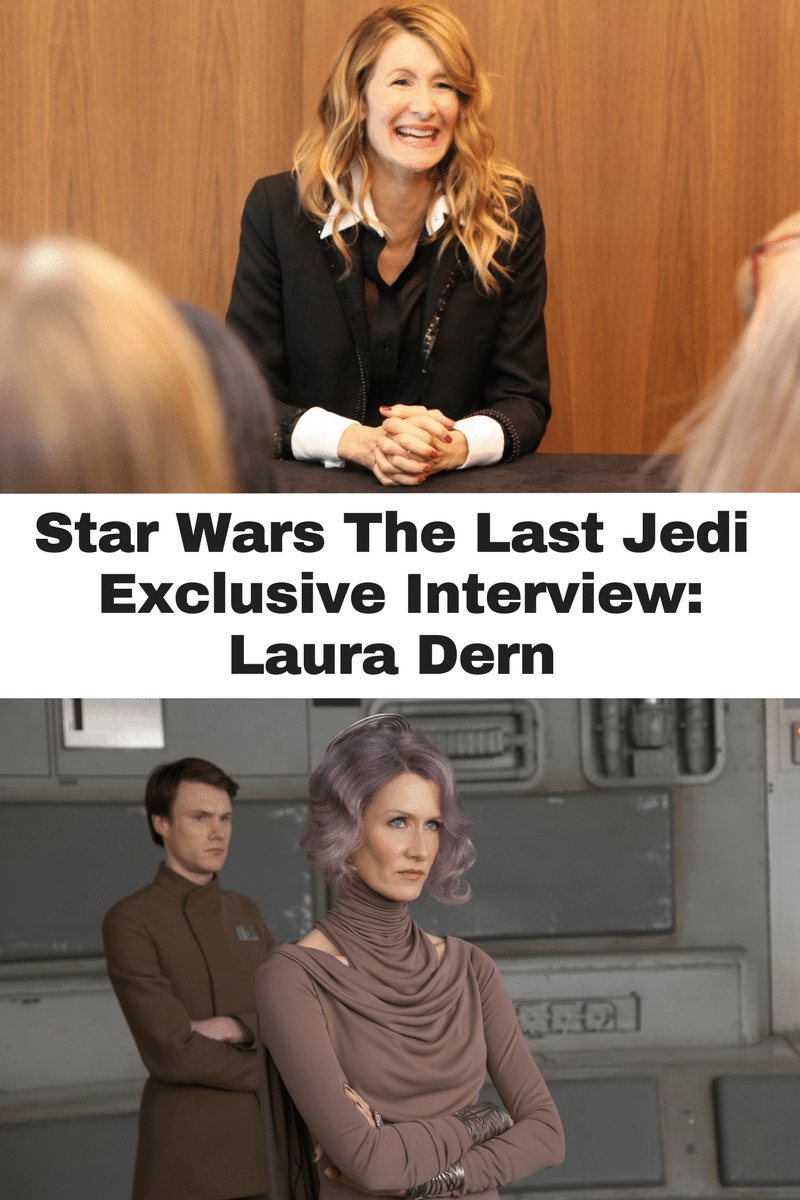 Vice Admiral Amilyn Holdo is the new kid on the block. What can you tell us about her and how you developed the character? Without giving anything away of course!
(Thinks for a minute) I have purple hair. (Laughter) I can tell you this and great to see you! (Laughter)

There's a new boss in town. I have arrived in the Resistance and I am a Vice Admiral, and that's pretty much all I can tell you. (Laughs) I can tell you how amazing it was to be inside Rian's head. Each of these characters, particularly these new characters that he invented. It was incredible to have the privilege of collaborating on who she is and how to present a powerful woman.

And the longing which I really appreciated of Rian, Kathy Kennedy, and all of our Producers to allow a powerful female character to have her physicality to be feminine, as opposed to she's a strong female; let's put her in the guys' clothes. I thought that was wonderful. I feel excited to join this amazing legacy of strong females in space starting with our magnificent icon of Princess Leia.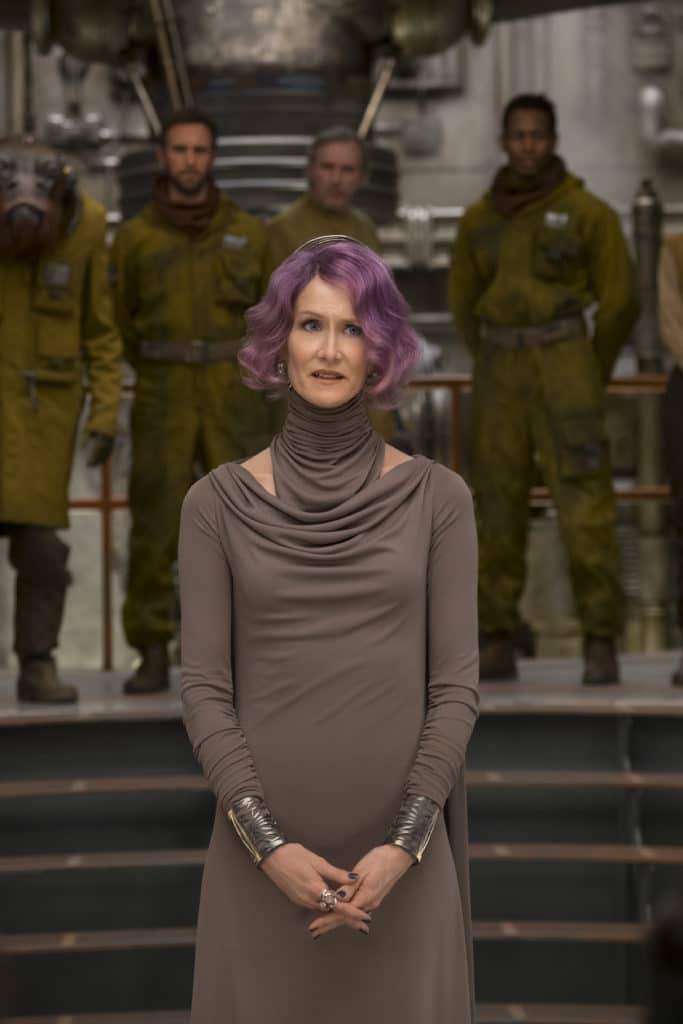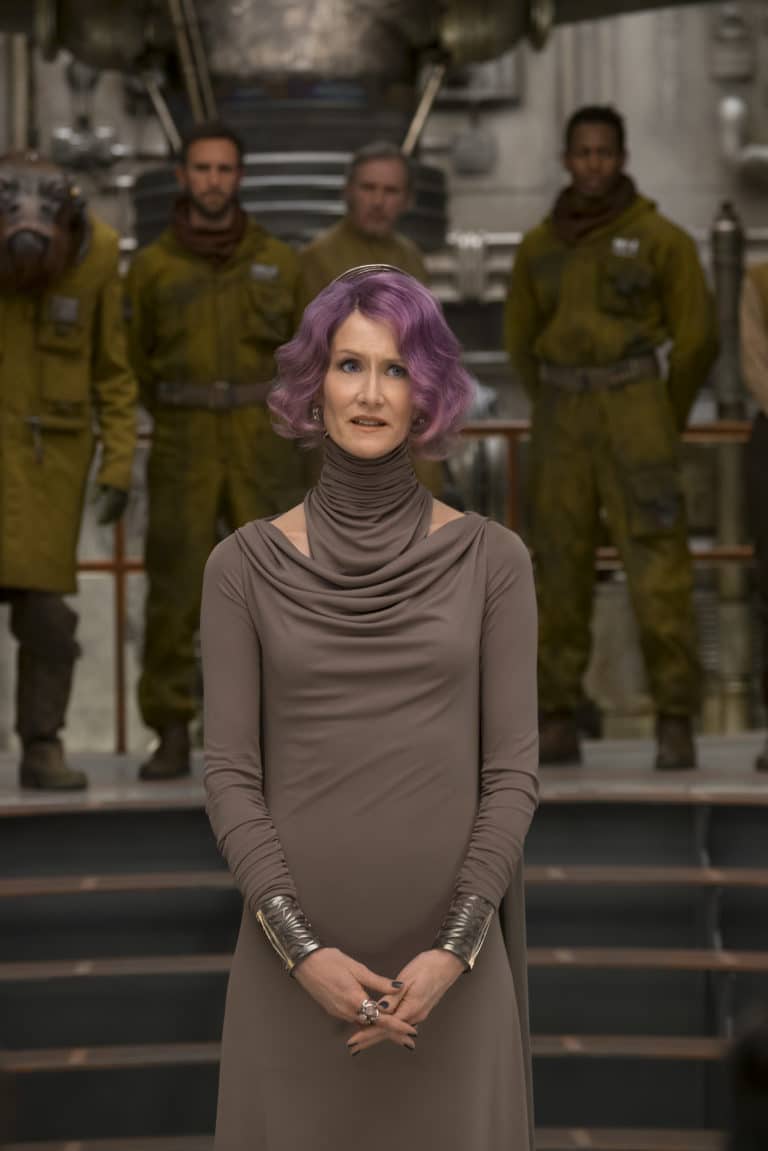 On how she got involved with the film:
Rian called asking to have lunch and talk about something. I was told he was an amazing independent filmmaker and he's really excited about something that he wants to talk to you about. And then Kathy Kennedy simultaneously called me just to check in and say "Hey, how are you?" (Laughs) So [Rian & I] went to lunch and he started describing something he was looking for in a character and would love for me to help invent this with him. And it all sounded great and it wasn't until sort of the end of the lunch, I was like (Whispers) is it Star Wars? (Laughter) And I was like "Oh my God! That's amazing!" I was listening to this amazing story…and that's what's incredible about Star Wars.

He started describing a world that was about the complexity of being a human being and the battle between light and dark, not knowing which would win, and the struggle of family and the hero's journey. You feel it all and you realize it is what filmmakers that I've worked with in independent film have longed to explore. To hear him describe this complicated female character in such a beautiful way also spoke to something that rebel filmmakers have asked of their collaborators, in my case as an actor of me. And then to realize, my God, that's what George Lucas invented. That's why I think this stands the test of time in such a profound way. It's not a franchise, it's a legacy of the deepest story telling we have. There isn't a child or an adult that doesn't connect to that question, and that it isn't good guy vs. bad guy. All of it is contained and being wrestled within many characters, within one's self. Particularly this film, you feel it really in every storyline and every character in a really profound and beautiful way.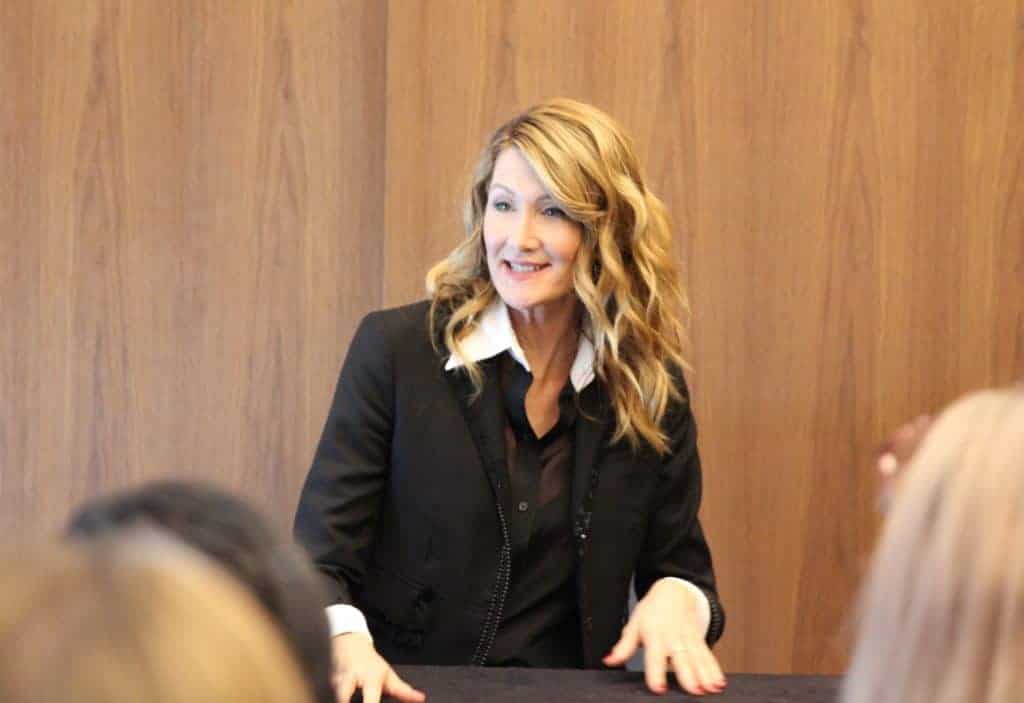 We all wish we could have a real lightsaber. If you could have one in real life, what color would it be and why?
I mean, maybe we need to see a rainbow lightsaber. I think it's time guys, I think it's time. (Laughter)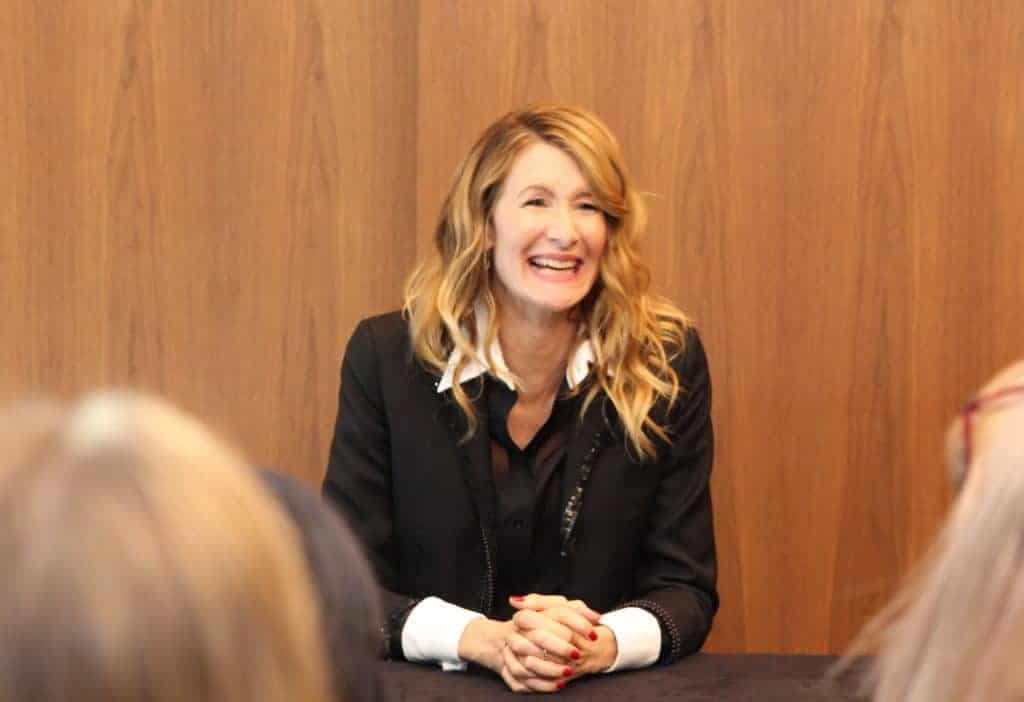 I'm sure a lot of us remember the first time we ever saw Star Wars, whether in theaters or at home. I was laying on the floor in the living room watching A New Hope and wishing I had force powers! Laura, a big fan too, shares how going to the movies as a child profoundly changed her and made her want to be a part of that world.
I'm spoiled in my answer. I saw the first Star Wars. I was probably 6 or I don't remember exactly, a little girl. It was the first time I stood in line for a movie at the Cinerama dome and it was blocks long. And it was profound for me. The genre seemingly would not have been something I was interested in but the spoiled part is I have been raised by actors.

I've been introduced into a world where every movie is magical and my parents are such fans. My mother and my father, they're rebels and they love hard core independent film. There's no film that doesn't hold the potential of being the greatest thing ever, whether it's Animation, Independent Film, or something on this scale, because they love character and they love cinema.

But in this specific case, my dad had done a Douglas Trumbull Film called "Silent Running." I'm told it was a great influence on George Lucas in that it was my dad alone in space with 3 Droids named Huey, Dewey, and Louie. I became obsessed with these Droids. Those Droids, I'm told, were a great influence toward R2-D2. And I had a figurine of this Droid and remember that idea of being in space with these characters who are your partners. Then suddenly Star Wars opened up this kind of storytelling in this massive way. So it felt personal, as Star Wars does to all of us.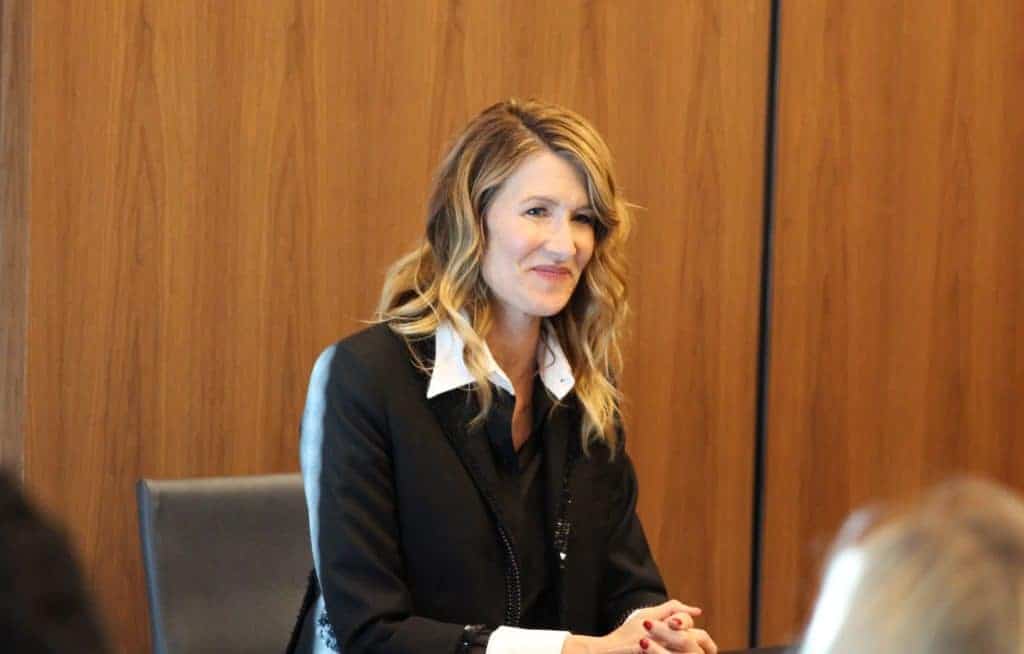 On how her parents feel, being fans, seeing her in Star Wars:
I don't know. They seem excited. My mother's very excited about the purple hair. She loves the look and the costume. My dad was like I didn't know you got jewelry in space. (Laughter) I said, Yes, Holdo gets jewelry in space and nail coloring in space. (Ooo)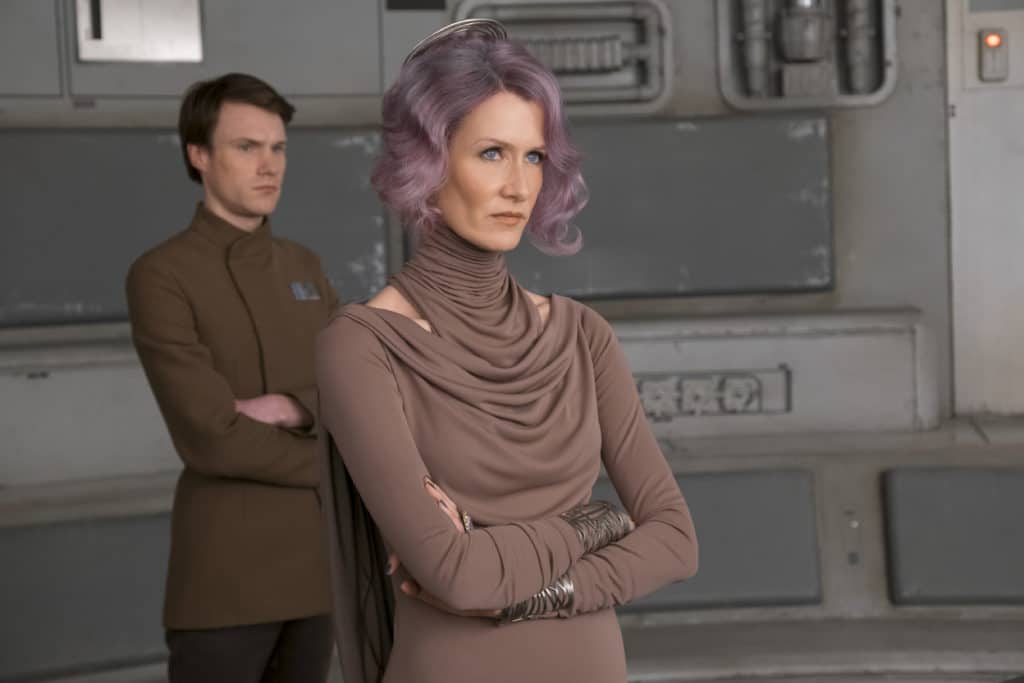 I'm with her mother, I love the hair! And that fierce look? I don't think you want to get on her bad side!
Princess Leia was an incredible influence on young girls in her time. She was a strong, smart, capable woman that we all wanted to emulate. Now Star Wars features more strong women than ever before, influencing a new generation of women and girls everywhere. What is it like being a part of that and what is that influence going to bring to the whole franchise?
It's just incredible. That's so exciting. I know what Leia was for me as I know she was for all of you. And it was not just her strength in some super heroic way. But in the deeply human way that Carrie so incredibly embodied this fearless, irreverent, sassy, bold, vulnerable female. And all things could be true and powerful and kick butt and all of those things were in one character. We know how rarely we see that. That meant the world to me and now my daughter and all her friends have this in Rey and soon other female characters in this movie. It's really exciting to see what the different females do.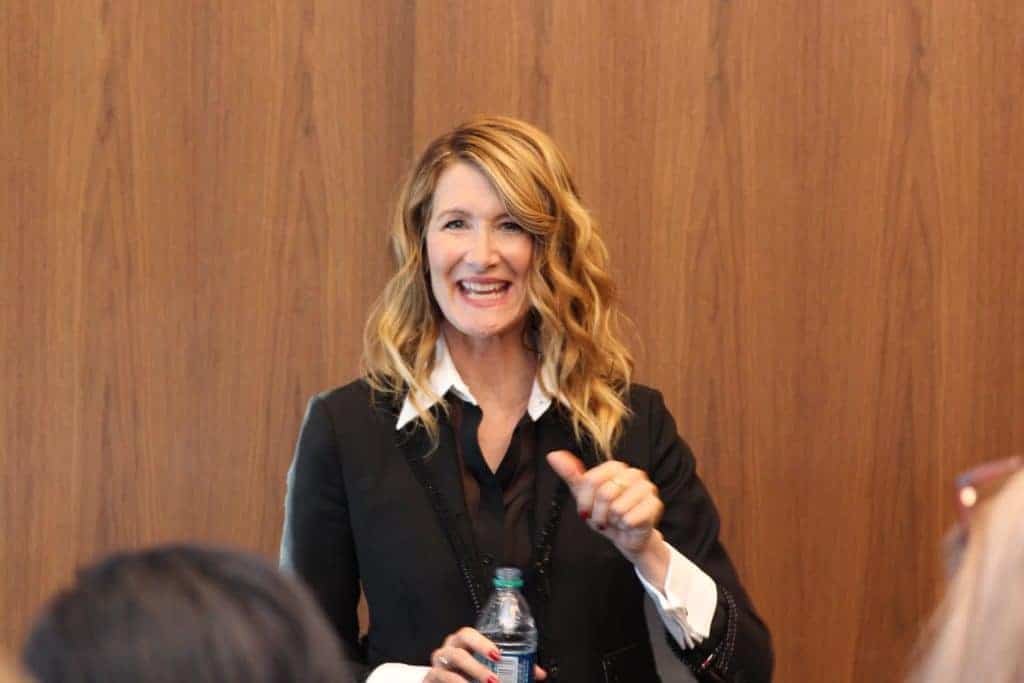 Laura Dern is no stranger to films. She has played so many amazing roles. We were all curious how she prepared to take on this role differently than other roles in the past.
I think speaking to all of the actors, it's incredible that we have this true shared experience of needing to have the moment, the fan freak-out moment, to let it all then disappear so you're just telling the story of these characters. Cause it's insane (Laughter) to get there, rehearse with Rian, and everything's deeply personal. I'm like I got my clothes on, having coffee with Oscar Isaac and Benicio del Toro, like "Hey, I'm on another independent movie with my fellow actors." It feels like any other movie I've done, which is hilarious, with Rian who's this independent filmmaker so I'm like are you sure this is Star Wars cause look where we are? (Laughter) What is happening?

But then you walk onto set and Rian was like "Somebody's a fan, wants to say hi," right before we were starting one day. I turned around and Chewbacca was there, embraced me and I cried. (Aww) I really cried. It was so moving to me. And then being on set and seeing R2-D2 and these characters we all fell in love with. It's stunning. So then you have to get over it and go to work. But it's an incredible opportunity and experience. I'm so happy to get to be part of it.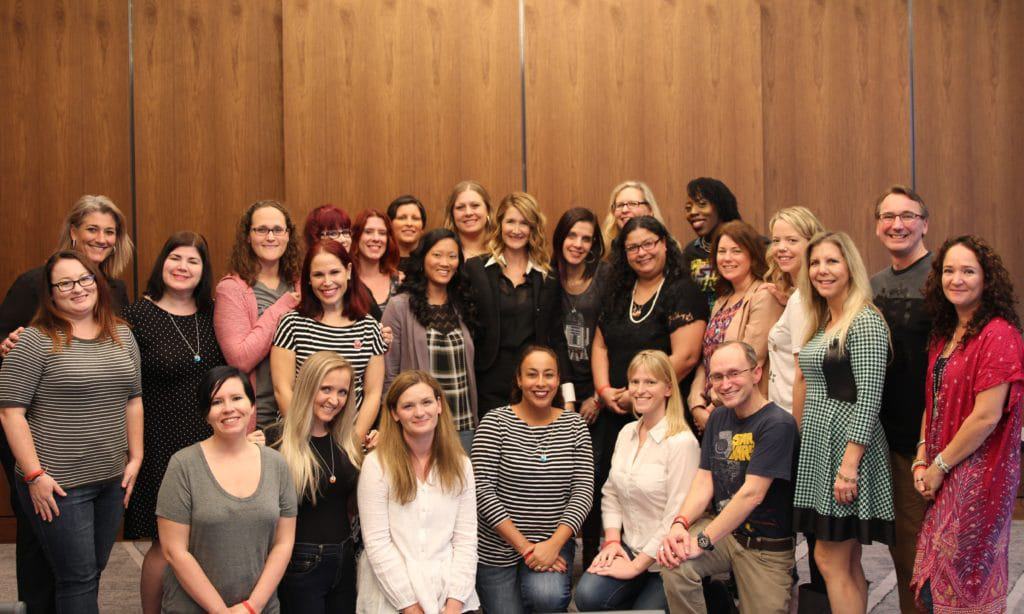 It was an incredible experience to sit in the room and hear from Laura Dern, an actress I have always respected.
You can see Vice Admiral Amilyn Holdo take on The First Order when Star Wars The Last Jedi opens in theaters December 15th 2017!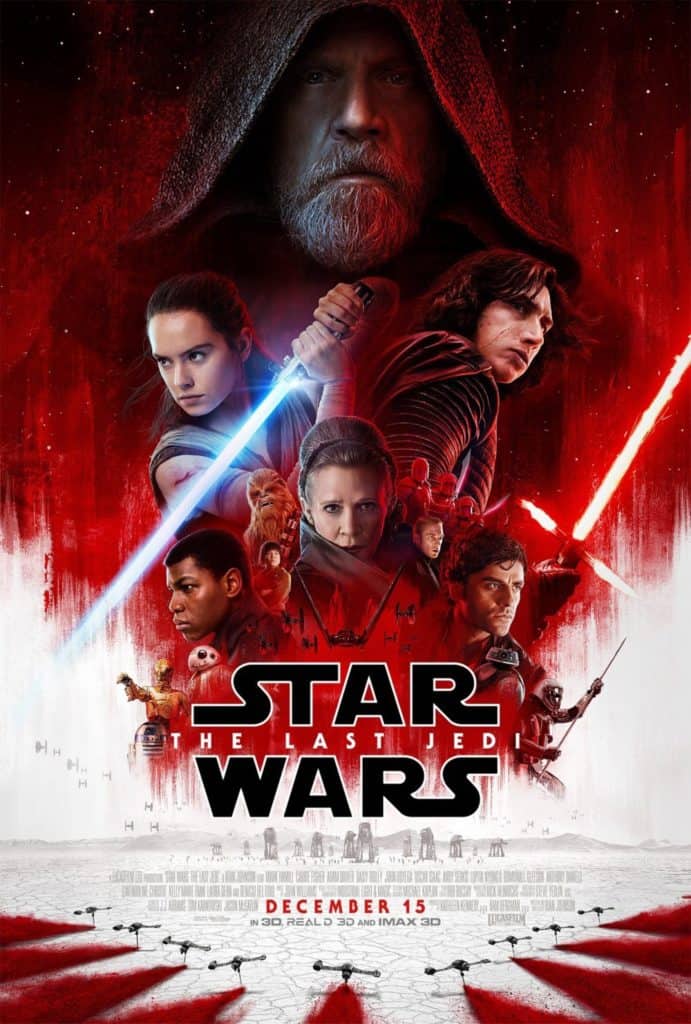 Find the Force online #TheLastJedi
I was invited by Disney for a special press trip to share my experience of The Last Jedi with my readers. All opinions are my own. Interview photos courtesy of Louise of MomStart.com