Black Panther is officially in theaters and we have some juicy tidbits to gleam from it for epic upcoming battle with Thanos. If you want to know what Black Panther means for Infinity War, you have come to the right place. Spoilers ahead.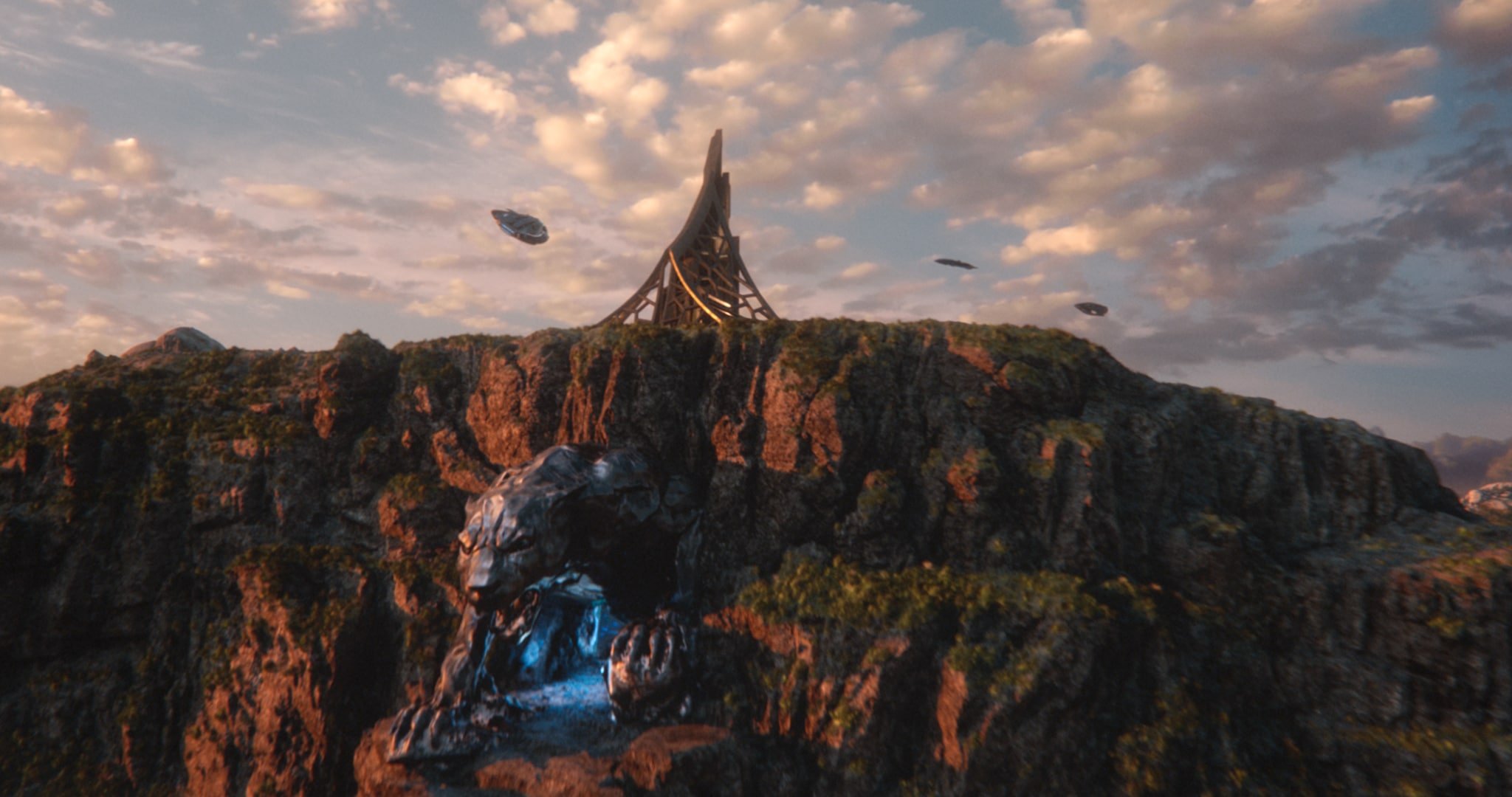 Final warning: Spoilers are coming.
What Black Panther means for Infinity War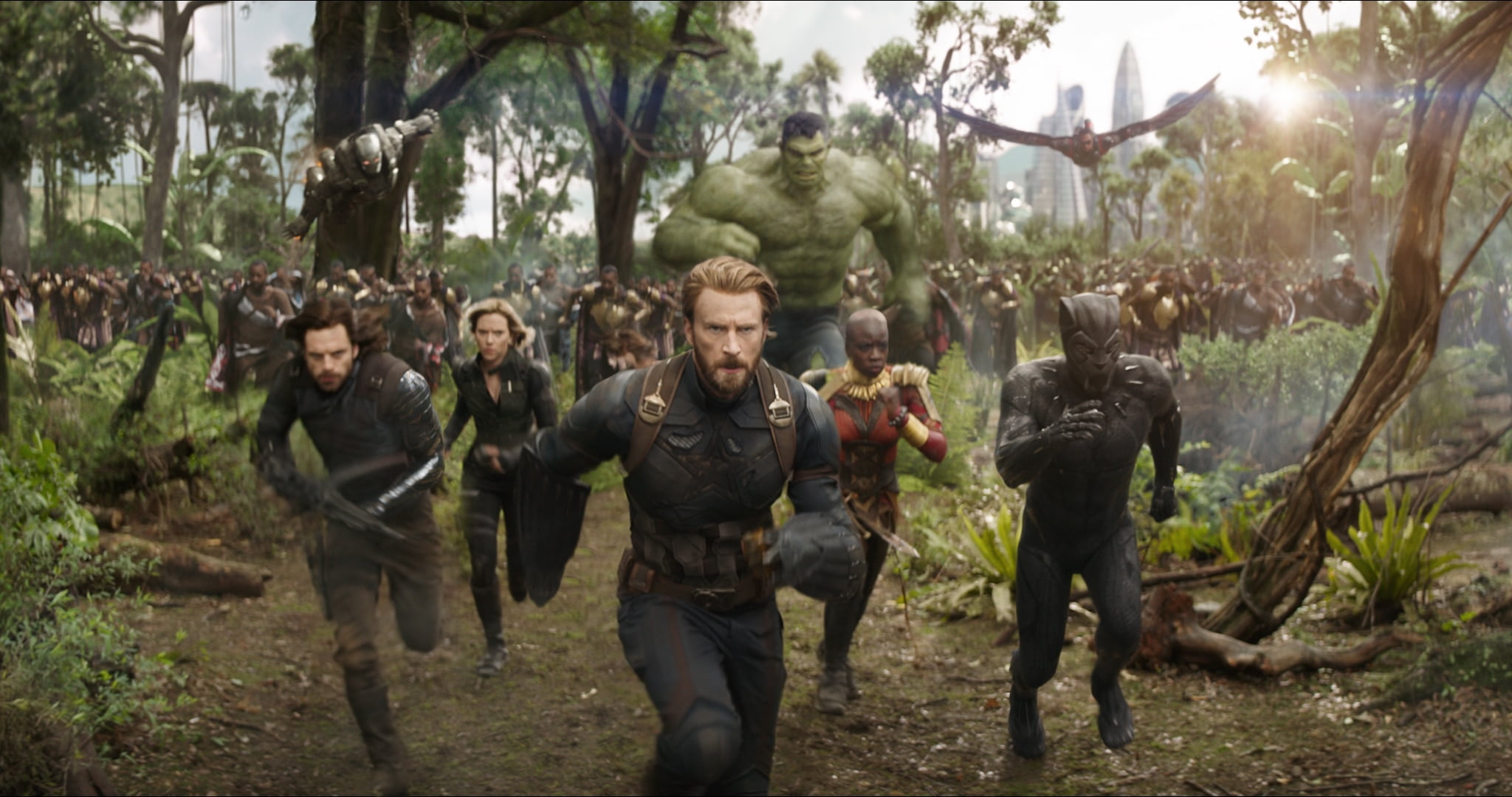 Wakanda United
We learn through N'Joba's story, how Wakanda came to be. That out of the 5 tribes that settled there, only 4 decided to live together and be united. The fifth tribe, refusing to join, stayed in the mountains. Their current leader is M'Baku, who not only saved T'Challa's life but also came to his aid in the battle to save Wakanda from Killmonger.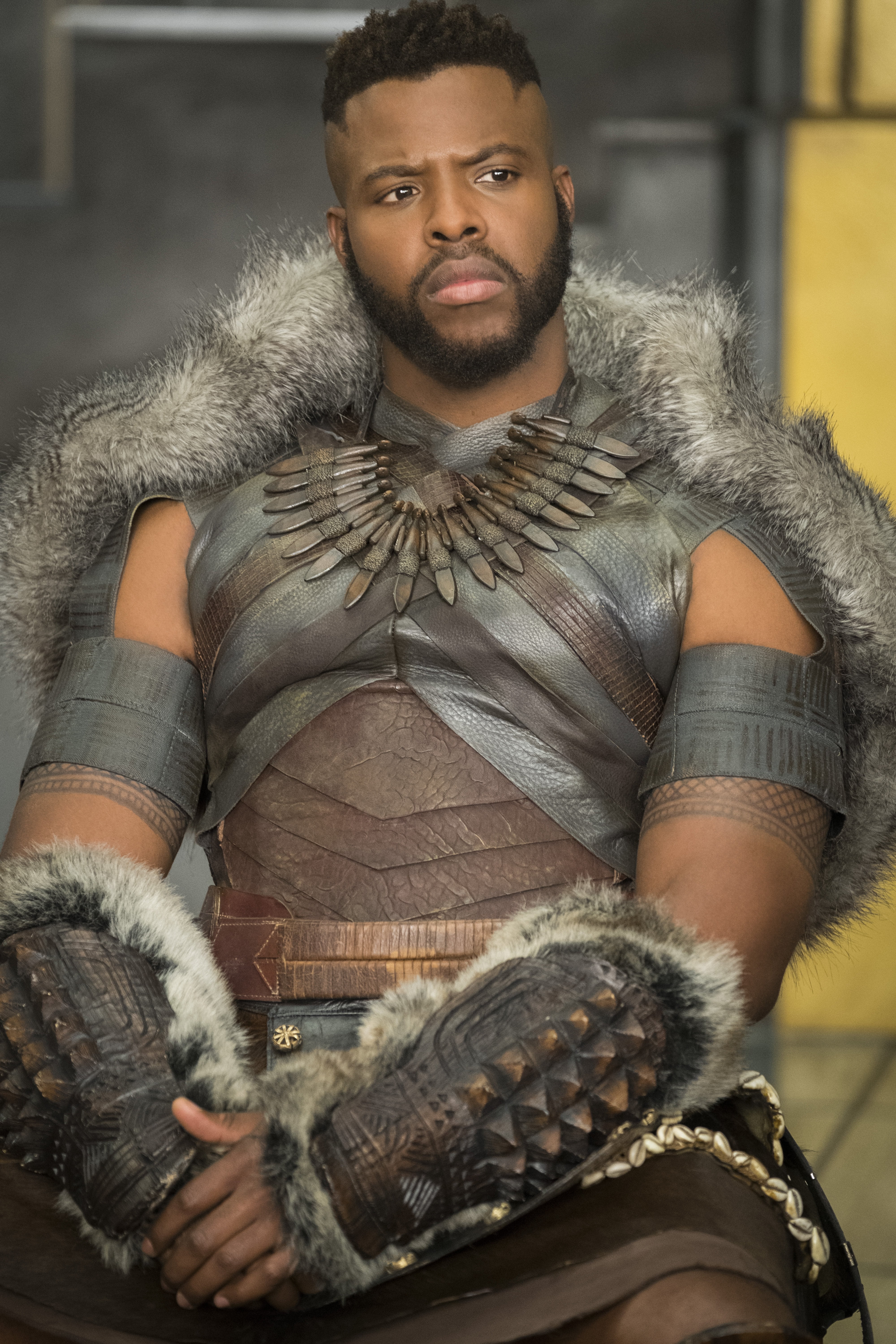 In a blink and you might miss it moment, we see that T'Challa has managed to accomplish something no one in the history of Wakanda has- he has united all 5 tribes. M'Baku is shown in T'Challa's throne room in a seat of honor, reserved for tribal leaders.
Watching the Infinity War trailer for the millionth time, I paused it at the point where we see T'Challa standing in front of the Wakanda army. And look who I found, M'Baku is there, ready to show Thanos and the Black Order what the mountain tribe is capable of! M'Baku is such a great character and definite scene stealer. I'm excited to see him back in action.

We also see Steve and Bucky to T'Challa's right. And I would bet that is Okoye standing directly behind him.
Soul Stone
The biggest WTH I heard about this movie was the seemingly obvious lack of the soul stone. I was alsmot 100% positive we would see the last of the Infinity Stones in Wakanda. The credits rolled, the two bonus scenes aired all with the Soul Stone still missing. Or is it? Hear me out.
Wakanda's heart-shaped herb is the source of Black Panther's powers, and it has some pretty intense properties. In the movie it is neon purple, glowing with a mystical quality, and possesses a lot of spiritual (soul) power. The Soul Stone, in comics canon, has esoteric powers, including the ability to send souls to an alternate dimension. Ancestral plane anyone? It also is able to reveal the deepest, most hidden parts of a person, something else we see in T'Challa's visit to the ancestral plane.
I don't think the herb is the stone. It wouldn't work based on what we have seen happens when human beings come in contact with Infinity Stones. However, I think it is completely plausible that the plants are growing on top of whatever is holding the Soul Stone. Which would also explain why it only grows in the one, ethereal area of Wakanda. It's as if the stone itself, is somewhat leaking into the ground, imbuing the plants with a sliver of its power.
The White Wolf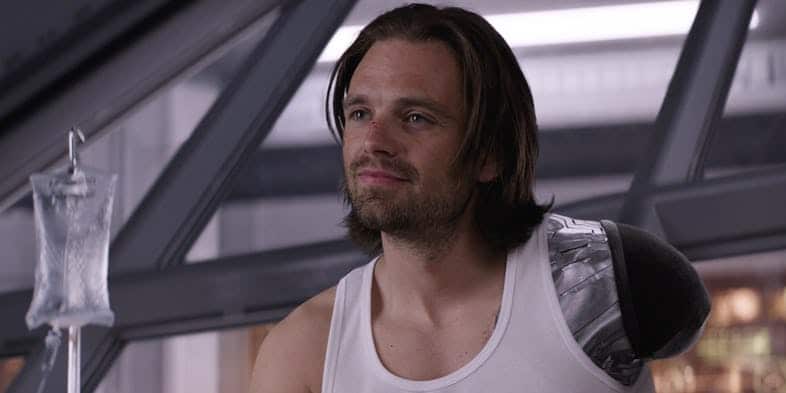 We know from the new comic Avengers Infinity War Prelude, that Shuri has cured Bucky of his Hydra programming. In the final bonus scene of Black Panther, we see Bucky awake and looking at peace for the first time in, well, forever. He is not sporting a new arm yet, but my money is the one we see in the Infinity War trailer is a sick new vibranium one designed by Shuri.
The children call him the "White Wolf." In the comics the White Wolf is Hunter, T'Challa's adopted brother and leader of Hatut Zeraze, Wakanda's Secret Police. The White Wolf is a formidable warrior and was always willing to aid Wakanda and T'Challa when needed.
The Genius of Shuri
Shuri is one of my favorite characters of Black Panther. Her knowledge and technological advances are going to be needed in the fight with Thanos. Black Panther's new suit has the nanotechnology that we find in Tony's Prime Armor. We know Tony is smart, but so far none of the other 47 different armor suits show this kind of tech. Maybe Shuri is the one who helps push his design to new heights.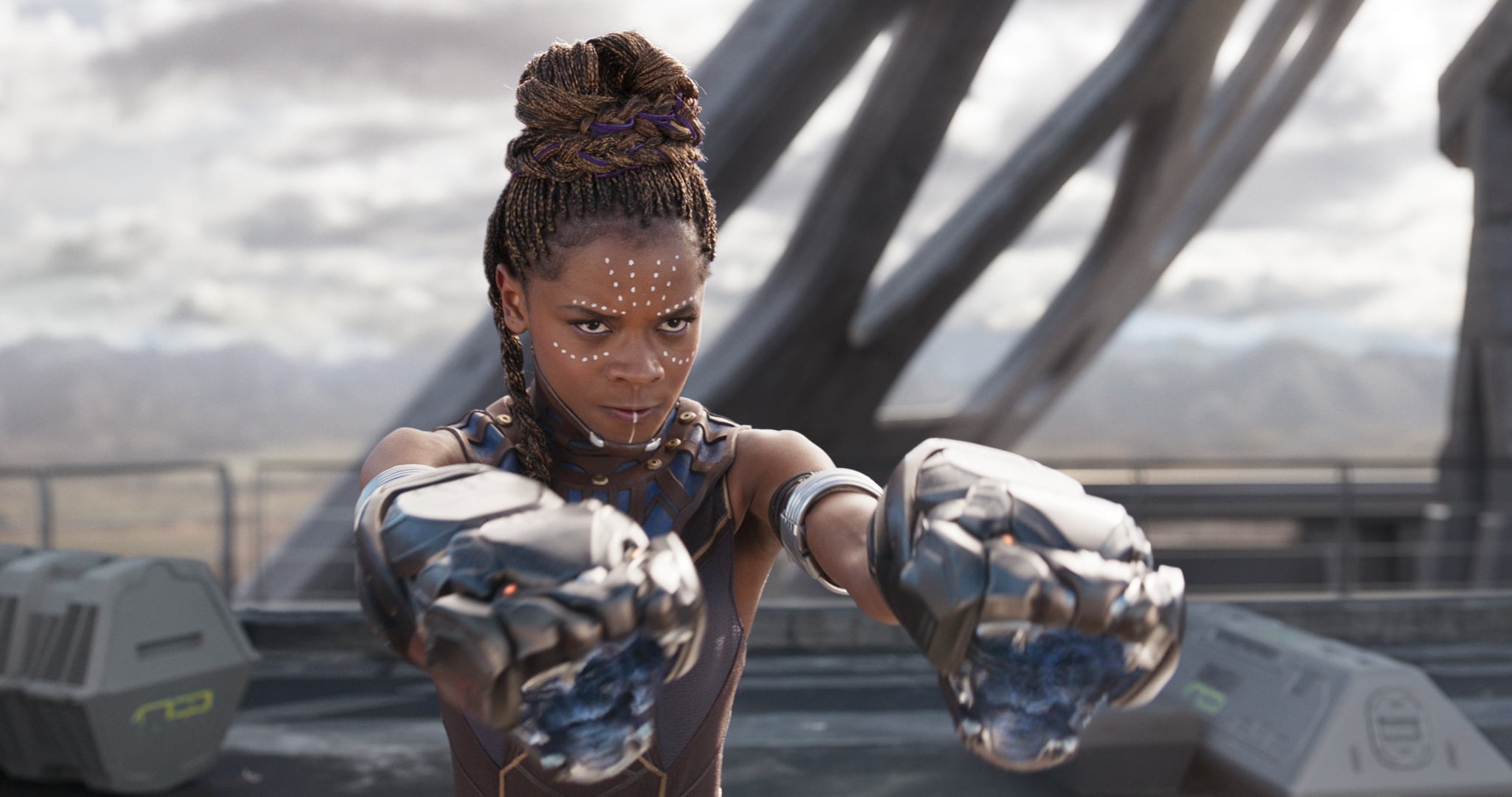 At any rate, I know he is going to love her lab and all the innovations she has come up with. And I for one am so ready to see her put Tony in his place. It's going to be amazing. Side note: I also hope Rocket equally drags Tony's egotistical butt when they meet, like he does in the comics.
Want to talk more about Black Panther? Join my geeky friend, Jana of Whisky + Sunshine, and I over on Twitter for #MarvelMondays! Find us at @ThatAshleyErin and @WhiskynSunshine!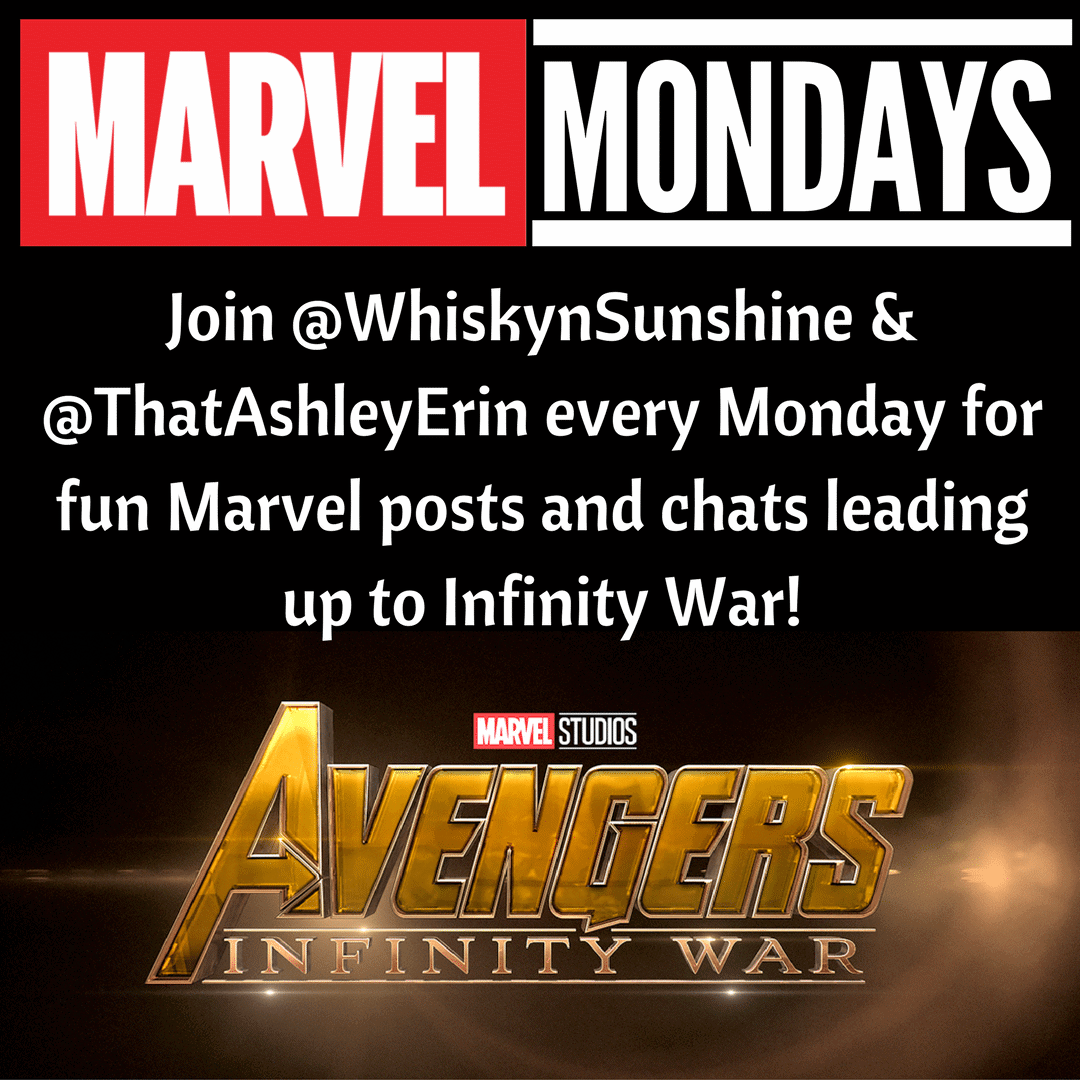 Avengers Infinity War is in theaters May 4th 2018!
Avengers Assemble! Get the latest Avengers news on Facebook | Twitter #InfinityWar | Instagram