I screened Black Panther last night (it opens in theaters Friday) and let me tell you, it more than lives up to the hype. It was nothing like we have seen in the MCU so far. The story-telling, the setting, and the characters are amazing. The stand-outs to me were the women. So I'm sharing all about the women of Wakanda along with my no spoiler review, is it for the kids, and post credit scene info!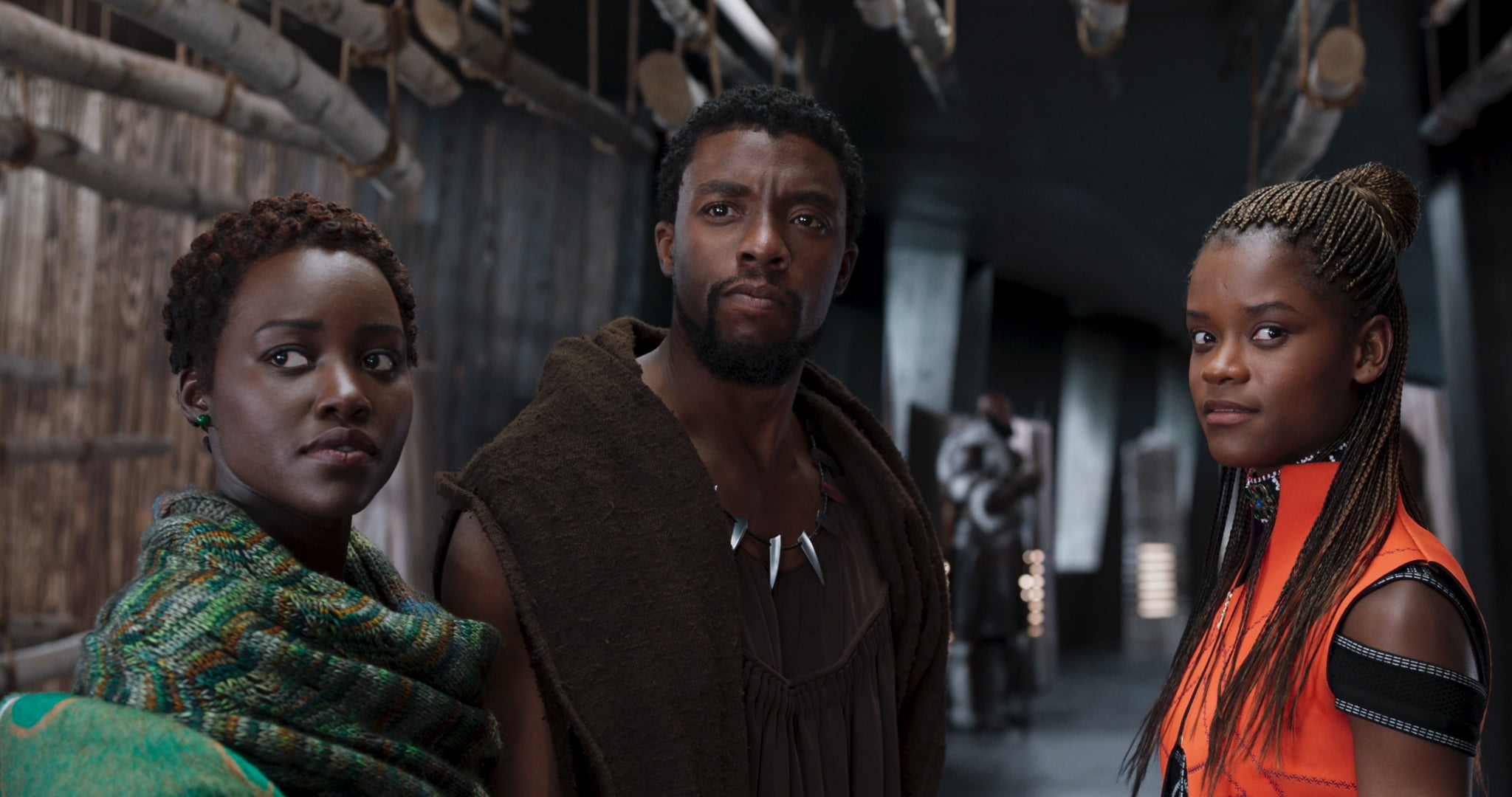 "Surround yourself with people you trust"
T'Challa has returned home to Wakanda and is sworn in as the new king. Life is far from easy. He must figure out what kind of king he wants to be. He loves his father but that doesn't mean he can't forge his own path and lead Wakanda in a new direction.
Not only does T'Challa do some soul searching in this film for his new mantle as both a king of a nation and a superhero, he must deal with the consequences of the actions of others. When Erik Killmonger shows up in Wakanda, everything begins to collide. T'Challa, with the help of his sister, Shuri, the Dora Milage, Nakia, and an unlikely ally, fights to save not only Wakanda but the rest of the world as well. It's good practice for him. After all, he will be joining the Avengers in saving the world from an even bigger threat in Infinity War.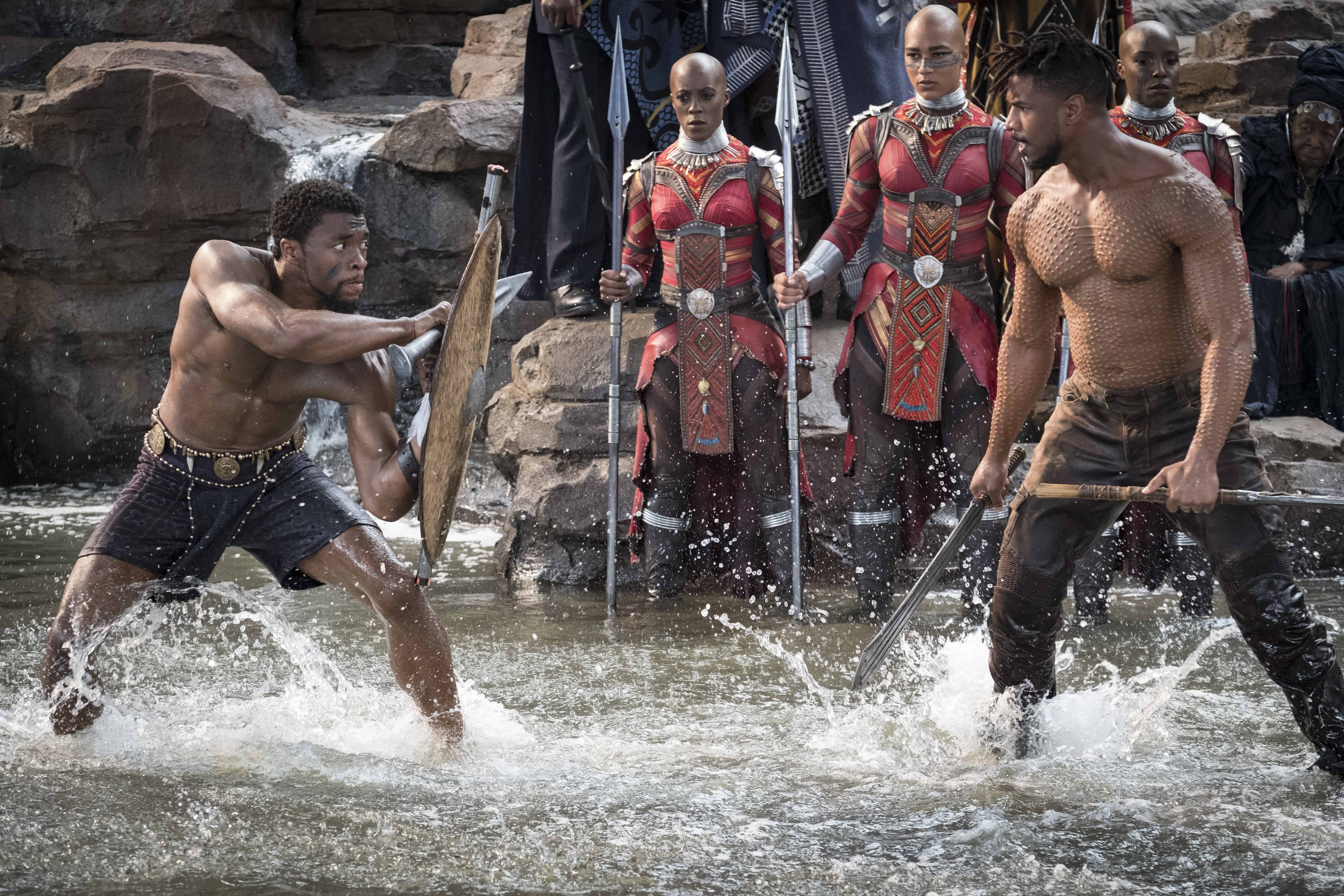 I can sum up my viewing experience with this: If you don't leave wanting to yell Wakanda Forever I won't believe you actually saw the movie.
The Women of Wakanda
The guys of Wakanda are cool and all, and sure they are great fighters but to me they pale in comparison to the Dora Milage and the other ladies. The women of Wakanda are smart, strong, and fierce. I think they stole the movie away from the guys. Sorry T'Challa.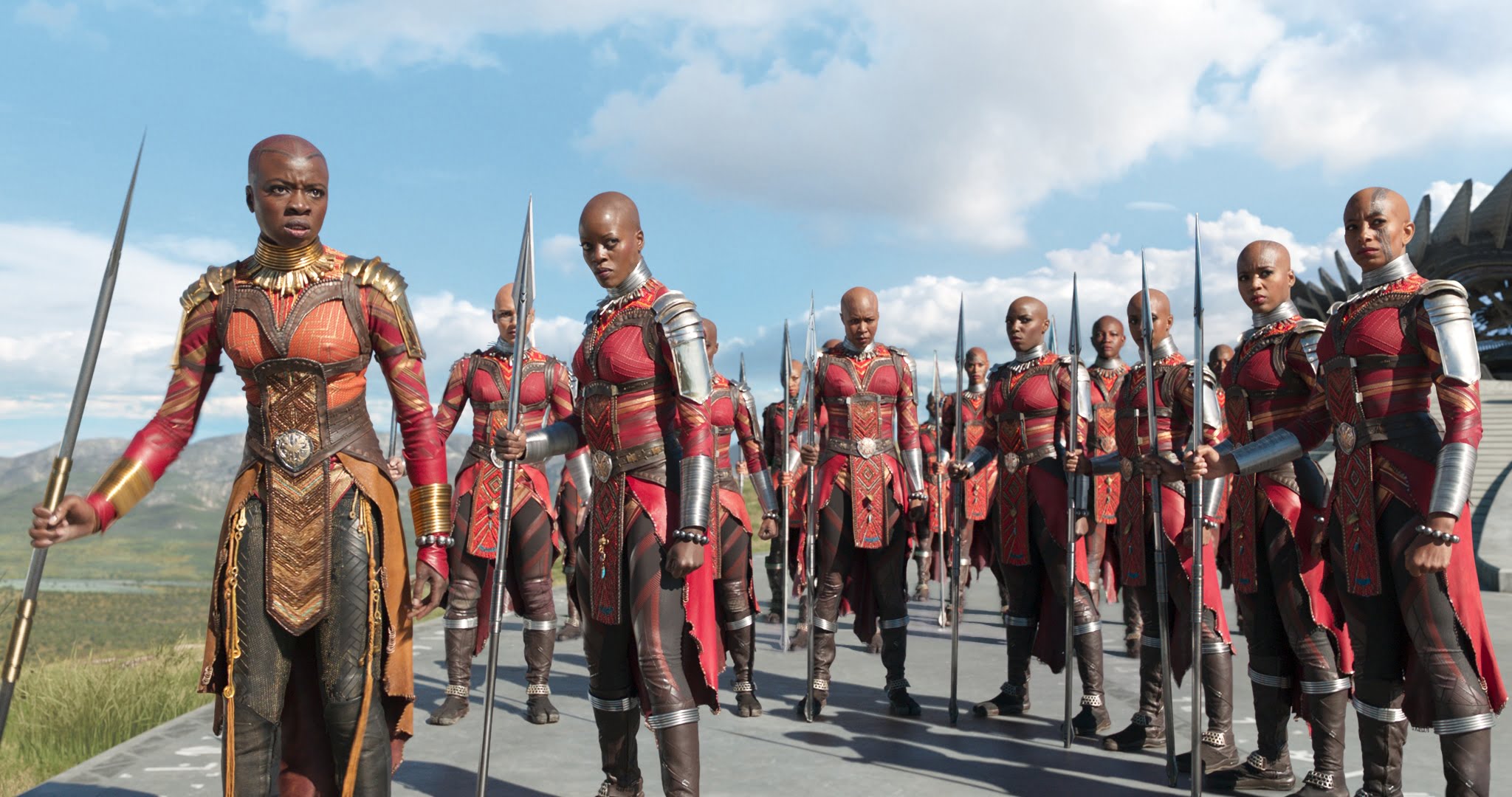 We first met Okoye in Civil War when she showed up like a boss. And she is. She's the general of the Dora Milaje and you do not want to cross her. Okoye is the greatest warrior in Wakanda that doesn't call themselves Black Panther.
She is more than just a bodyguard to the king. Okoye is deeply involved with the inner workings of the kingdom, she makes choices, her council is sought after, and T'Challa knows she is a trustworthy friend.
I can't wait to see her and Widow on the same side in Infinity War. I think they could end up being close friends.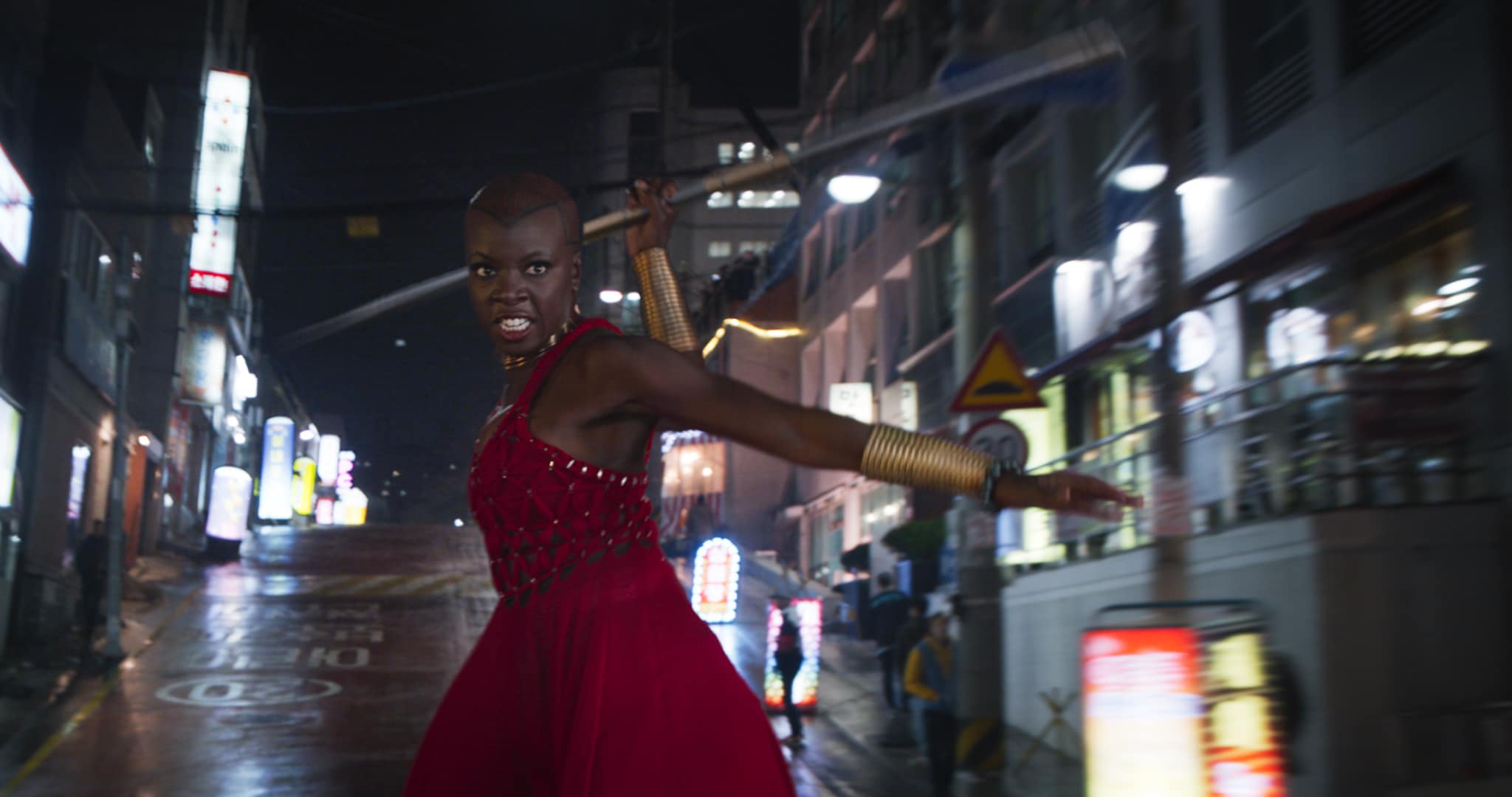 If I had to give a MVP of Black Panther is it Shuri, T'Challa's younger sister. She is not just a Princess of Wakanda, Shuri is the smartest person in the entire country. Share is the top scientists and innovator behind the new and improved Black Panther suits and technology. Her tech would make Tony Stark fall at her feet. I wonder if she helps him design his Prime Armor (talking MCU not comics)?
She is also ready to school T'Challa anytime, anywhere. Their relationship is built on love and sass, and it's perfect. Plus I adore her because, based on the comics leading up to Infinity War, she fixes my darling Bucky's mind. Forever grateful.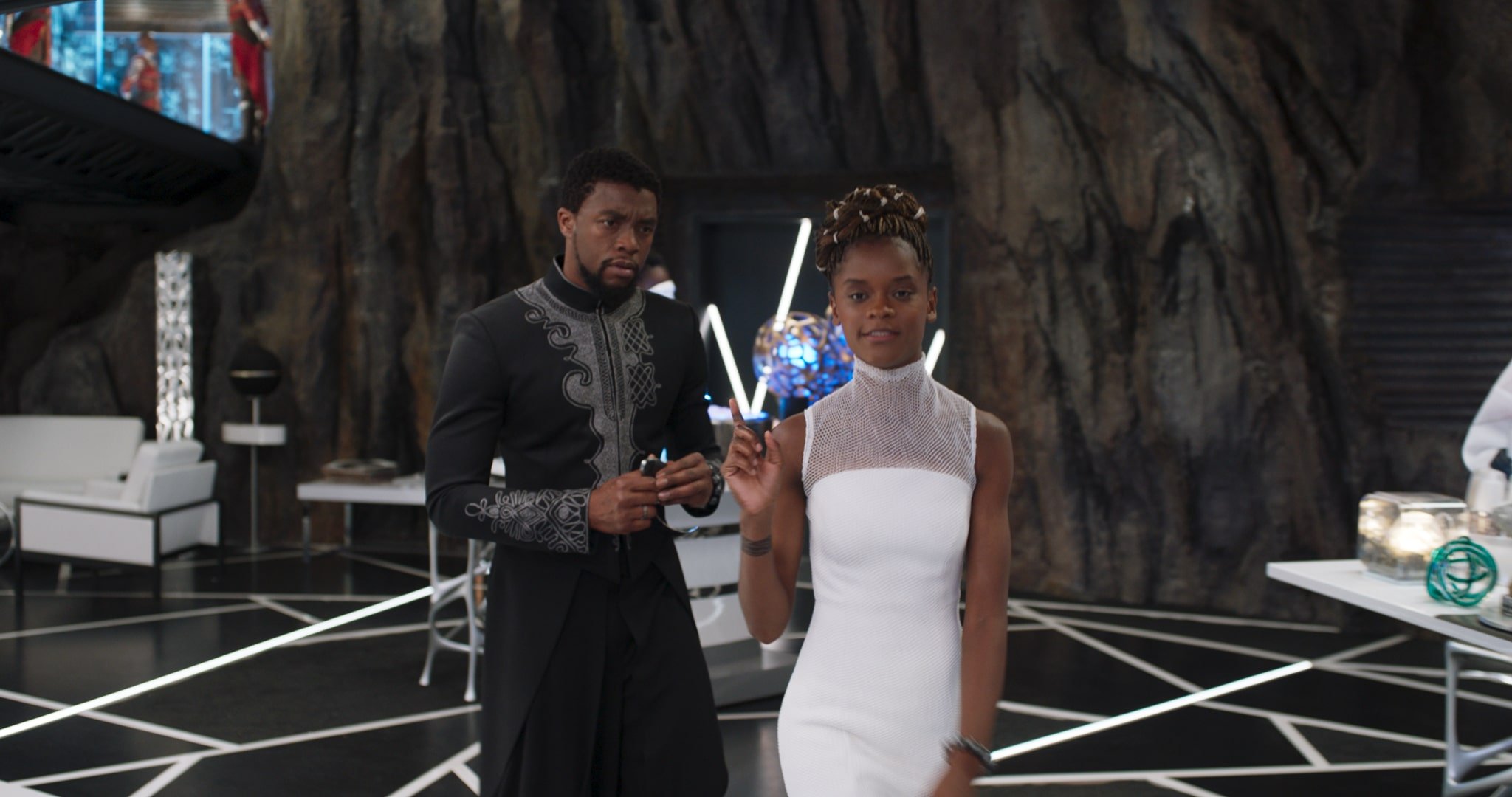 Nakia marches to the beat of her own Wakandan drum. Her battle prowess matches that of the Dora Milaje and she is a super spy. She feels a loyalty to T'Challa and her people but also feels like some of the older traditions need to change.
Nakia is fearless and willing to take risks to help those in need. She's stubborn and that makes her not only great future Queen material (if she chooses that path), but also the ideal match to T'Challa.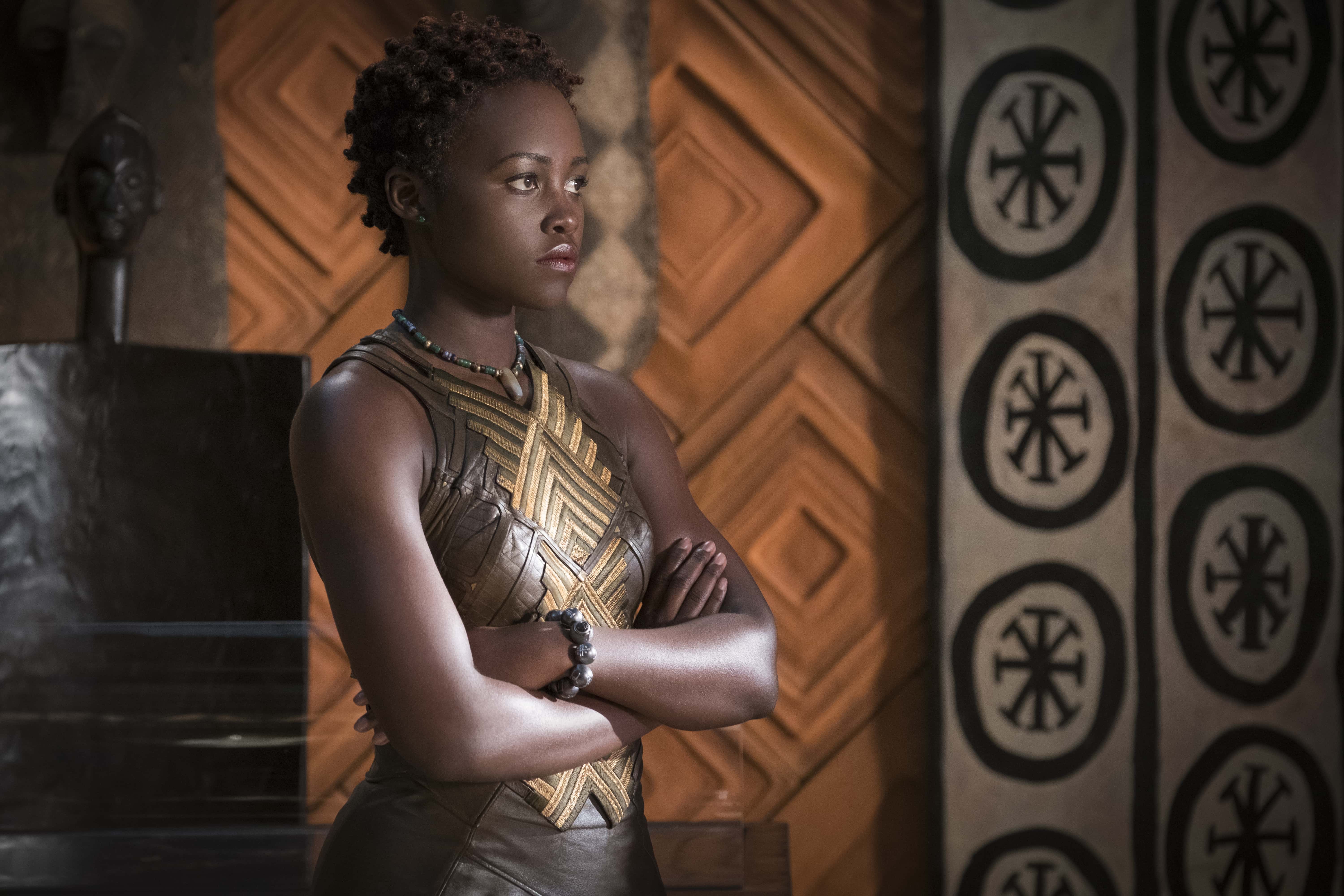 Women need to see this movie. Your daughters (if old enough) need to see this movie. I left feeling like I could take on the world if I needed. It was empowering to see women not just serving as a love interest or damsel in distress but as warriors, leaders, and innovators. If you love watching Black Widow kick butt and take names, you're going to LOVE the women of Wakanda.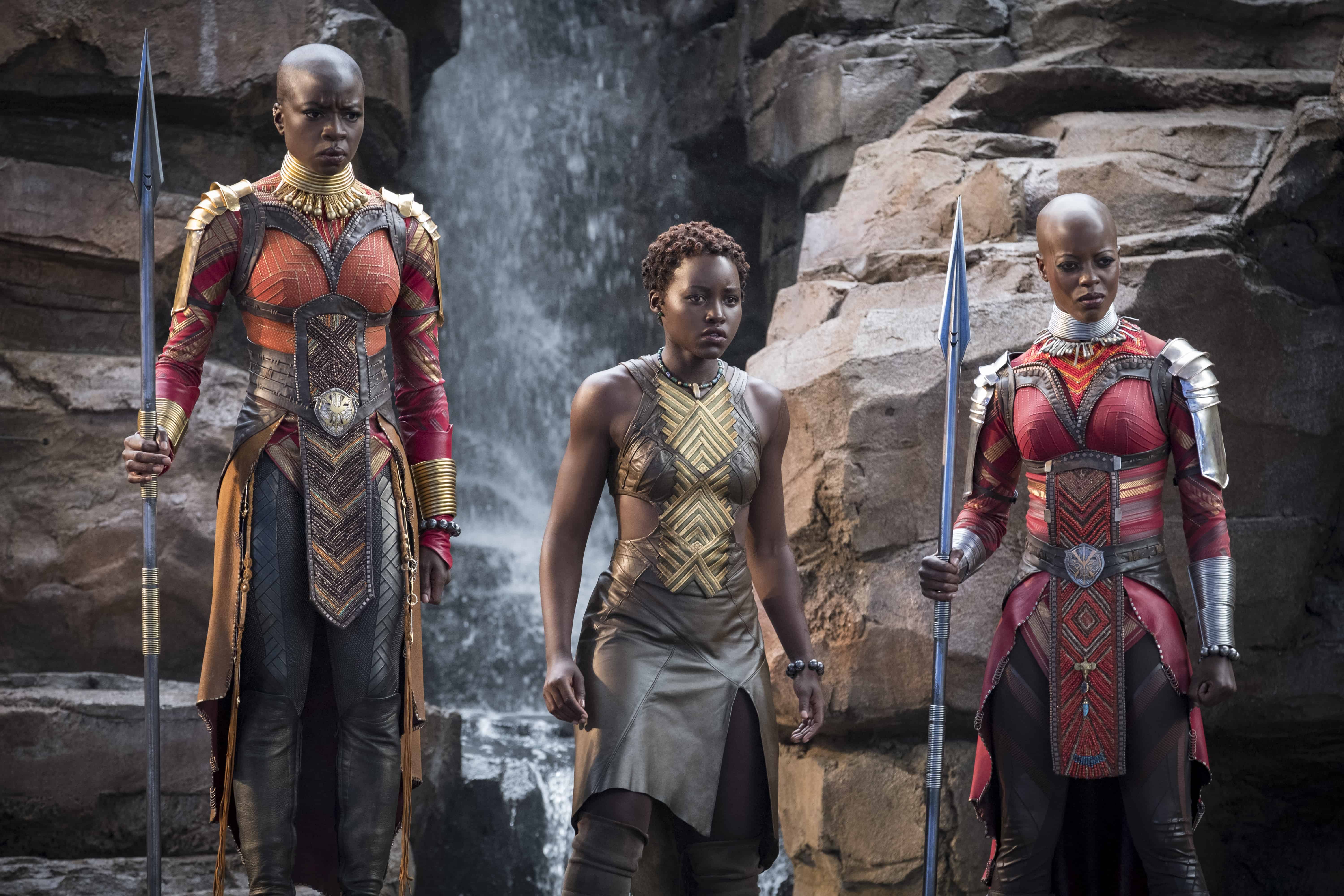 Kid-Friendly?
I think Black Panther is important for children to see, especially girls, but parents should be informed going in. The film has a lot of hand-to-hand combat with weapons like spears (albeit very advanced spears). You will see someone with a spear head sticking out of their body and other wounds throughout.
Language: The S bomb is dropped 2x and it is very clear what is being said. Not like Sam in Winter Soldier when he says Shhhhii and it gets cut off/fight scene is happening around him.
Humor: The humor is less Guardians of the Galaxy Vol. 2 and more just fun banter.
If your child has watched other marvel films and you are okay with the fighting, then I say go for it.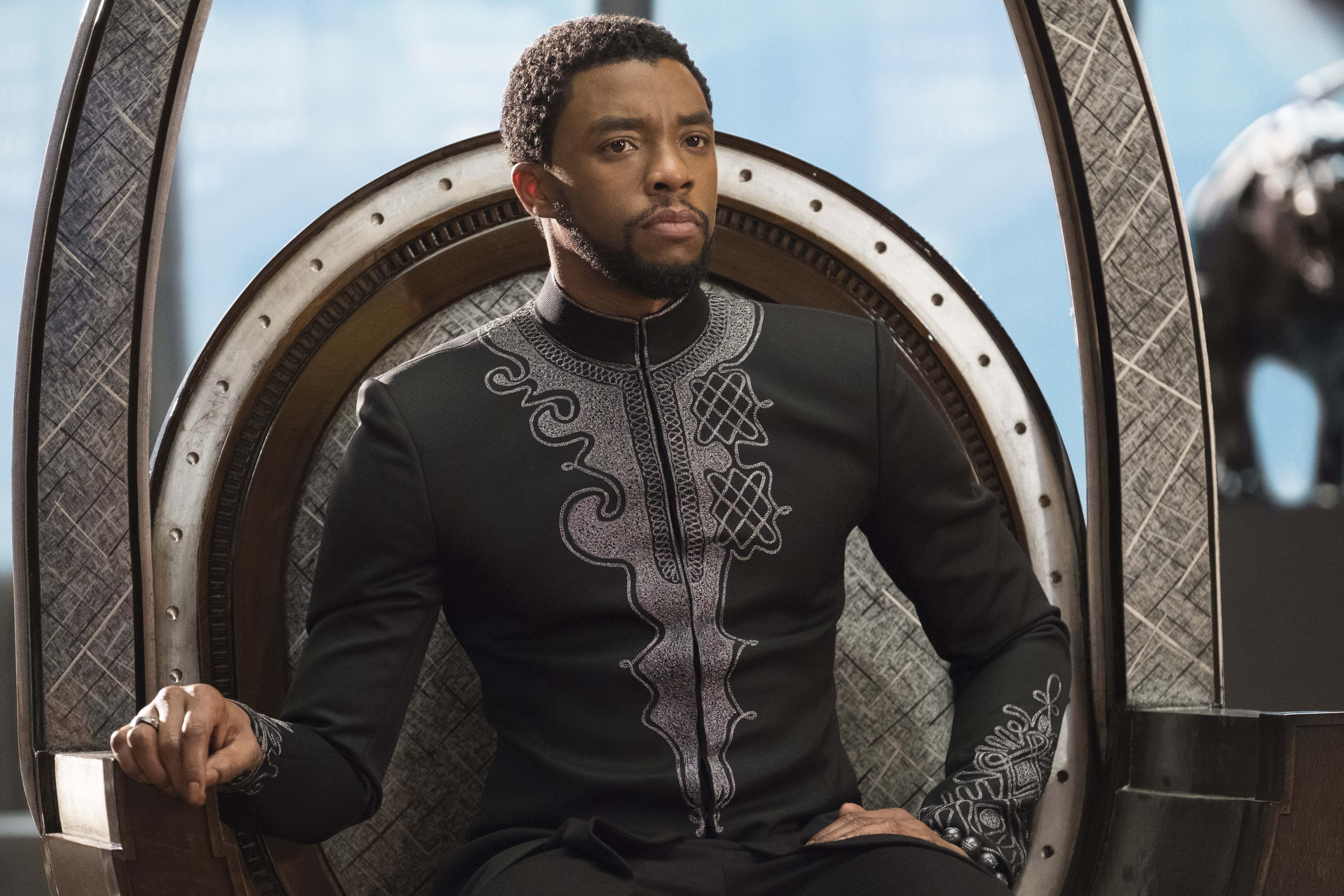 Visually nothing like we have seen before in the MCU.
From the futuristic, awesomeness of the technology to the richness of the African countryside, Black Panther is stunning. The Ancestral Plane or as I call it The Lion King moment, is beautiful and serene. The costume designer looked to the whole continent of Africa and a variety of the people from the Maasai to the Suri for inspiration. The end results were designs steeped in African culture with fantastical elements befitting the mysterious country of Wakanda.
I could see Wakanda making it's way to Animal Kingdom at Disney World. I'm so in for a Wakandan expansion!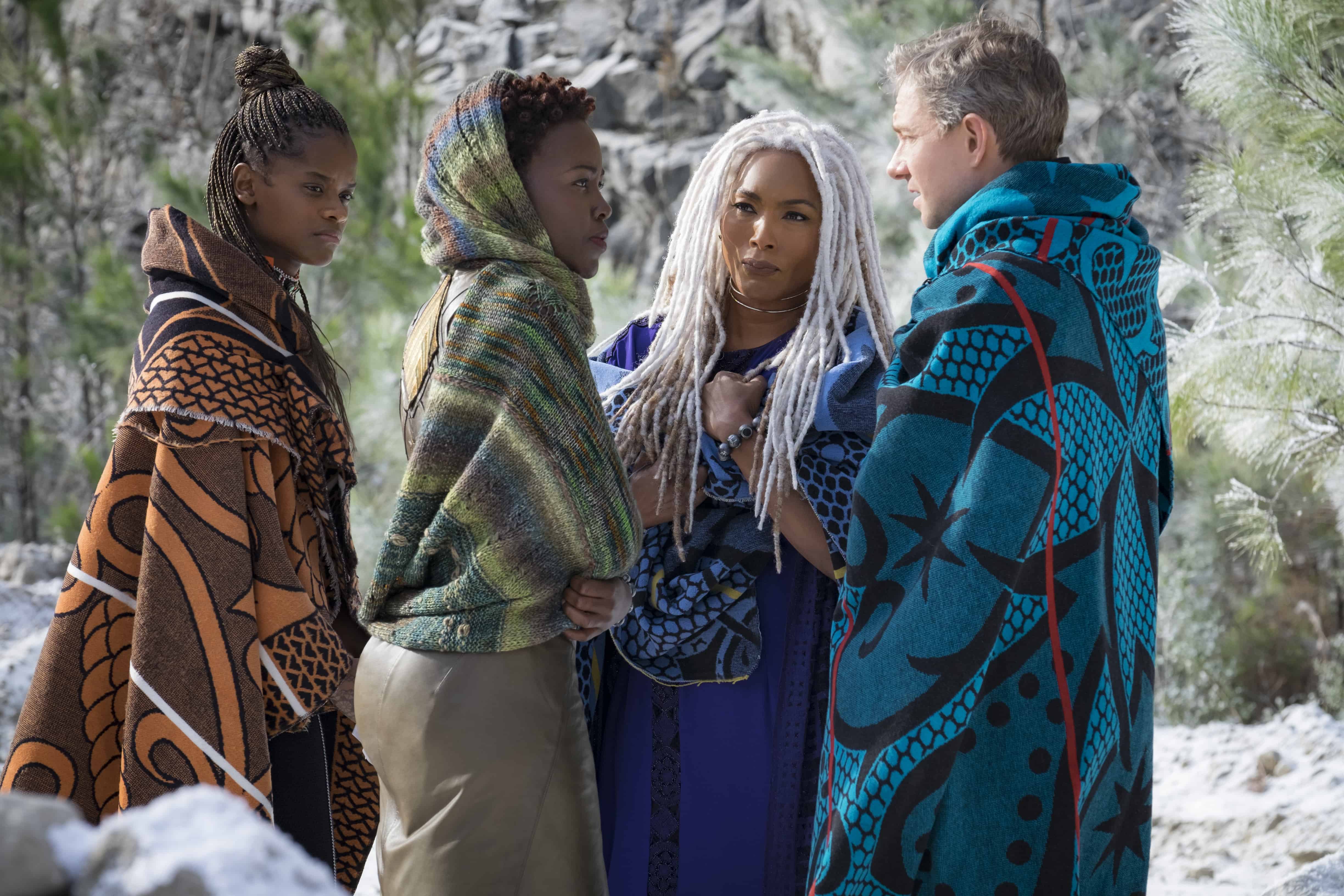 2 Post Credit Scenes
Earlier in the film, T'Challa declares they will no longer turn their backs on the world. Fast forward to the first scene and we see T'Challa addressing the UN as the new King of Wakanda. He announces that Wakanda is willing to work together with other nations. Of course they think Wakanda is just a farming culture and can provide them with nothing. Hah. They will learn. All of this is foreshadowing to the fact that every nation, every tribe, will have to come together or Thanos will wipe them out.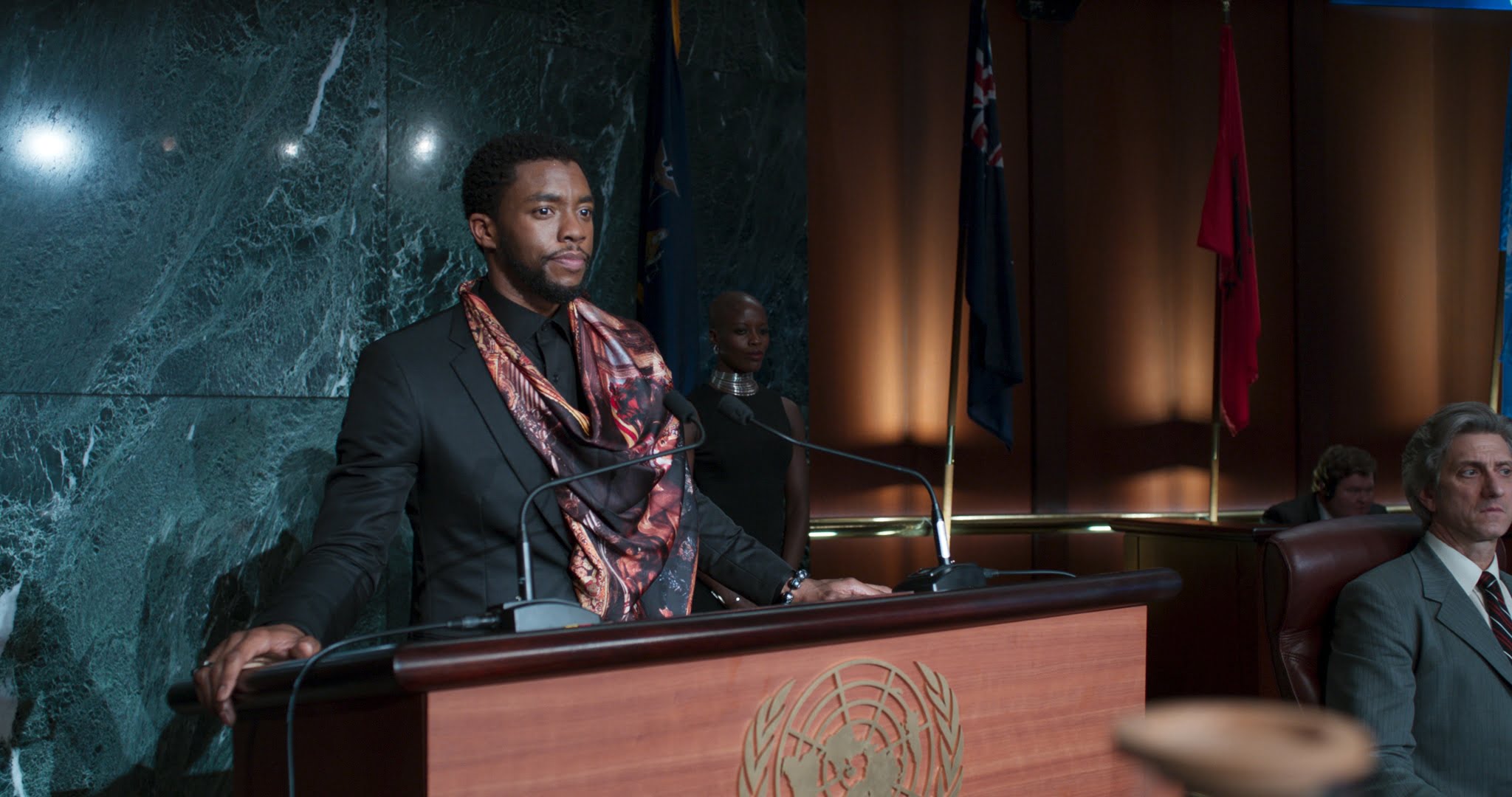 The final stinger was one that made me so happy. It is also the one thing I was banking on seeing in this film. If you know me and know my Marvel tastes you can probably figure out what or whom was shown in this one. I squealed. No shame either, not even a little.
Get social with Black Panther Facebook | Twitter #BlackPanther | Instagram
Long Live The King. Black Panther is in theaters February 16, 2018!
That's Friday!