BAMM! The Disney Channel ZOMBIES DVD is here! I guarantee the kids will not want to stop watching the high flying, pop locking, action that is in this movie. And, yeah, I dare you not to sing-a-long too.
Thank you Disney Channel for the copy of Zombies. All opinions are my own.
ZOMBIES is set in the world of Seabrook, the most cookie-cutter place you can imagine. Everything is suppose to be perfect. One day there was a factory accident that resulted in a Zombie apocalypse. But, 50 years later, Science has figured out how to turn brain-eating Zombies into green-tinged, law-abiding citizens.
Finally, zombies are allowed to enroll in Seabrook High School, but it's a rough start. Eventually, zombie Zed meets freshman Addison, both have dreams of becoming superstars in their own right. Despite the flak from their friends, become close. The two work together to help bring unity to the community. They show everyone we don't all have to be the same. We can celebrate our differences, and be stronger for them.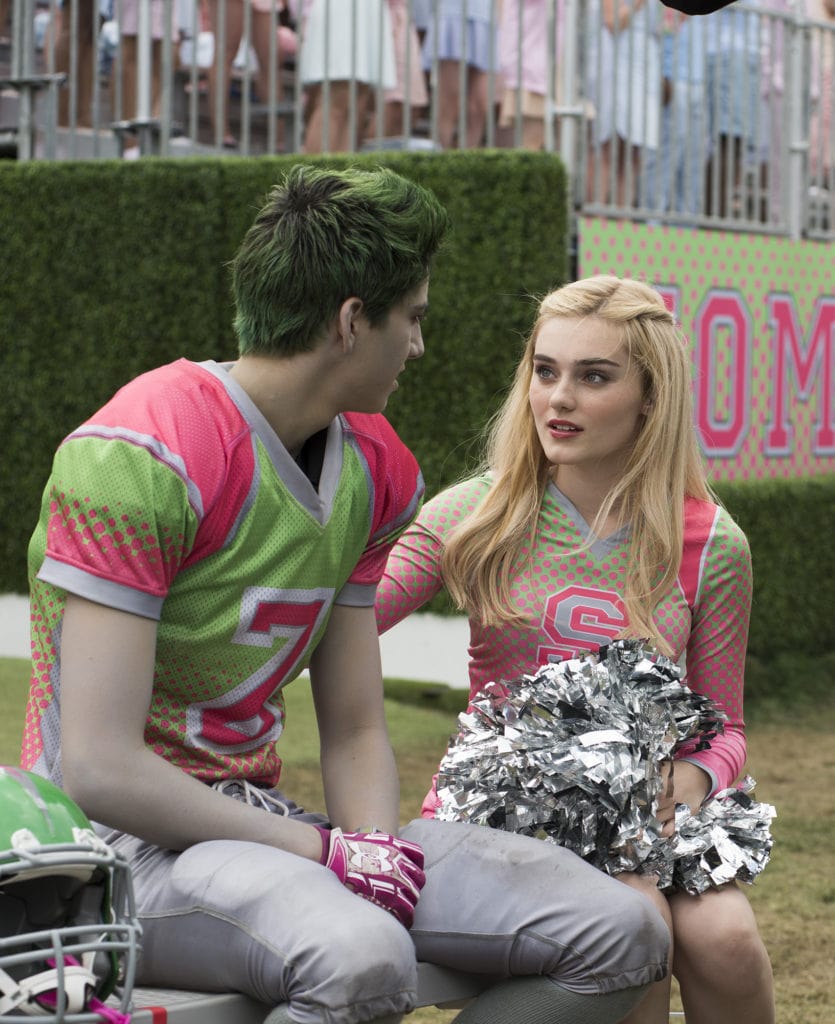 The message of ZOMBIES is something we all should take to heart. Just because someone is different or not "perfect," doesn't make them less of a human being. We should have respect for everything and spread love not hate.
DVD Extras:
Zombie Blooper Reel (DVD Exclusive)
The Zombie Survival Guide To High School (DVD Exclusive) – We go down the list of some of the most important survival tips for Zombies and humans on how to get along and make the best of high school.
Dance Tutorial – Join Meg Donnelly (Addison), Kylee Russell (Eliza), and ZOMBIES Choreographer, Christopher Scott, as they show you how to dance along to the 'BAMM" Music Video.
Deleted Scene #1 (DVD Exclusive) – It's a Cheer-tastrope
Deleted Scene #2 (DVD Exclusive) – New Jacket, New Name
Audition Tapes (DVD Exclusive)
Milo Manheim

Meg Donnelly
Music Video – "BAMM"
Lyric Video – "BAMM"
Trailer #1
Trailer #2
Grab some fun ZOMBIES movie night activities!
ZOMBIES is available now on DVD!
Look for the packages with the fun glow-in-the-dark tattoos!