I am sucker for a TV show that makes me think and has a little bit of a supernatural feel. While I was in LA for The Last Jedi event, I got the chance to screen the first episode of a brand new show debuting on ABC tonight: The Crossing. Not only did we get to watch the pilot but we also got an interview with executive producers of The Crossing, Dan Dworkin and Jay Beattie.
After 47 refugees mysteriously wash up in a small fishing town, local sheriff Jude Ellis teams with DHS agent Emma Ren to assess their unusual claim … that they're fleeing a war 180 years in the future. The mystery deepens when Jude realizes that one of the new arrivals possesses heightened abilities and is a threat to his town, setting the two of them on a collision course. As the rest of the refugees acclimate to their unfamiliar surroundings, Emma learns that one has information that calls into question everything she thought she knew about our present time.
The pilot definitely drew me in and I was bummed when it was over! It left me wanting more that's for sure. Good news was that right after the screening, executive producers and showrunners, Dan Dworkin and Jay Beattie joined us to talk all things The Crossing.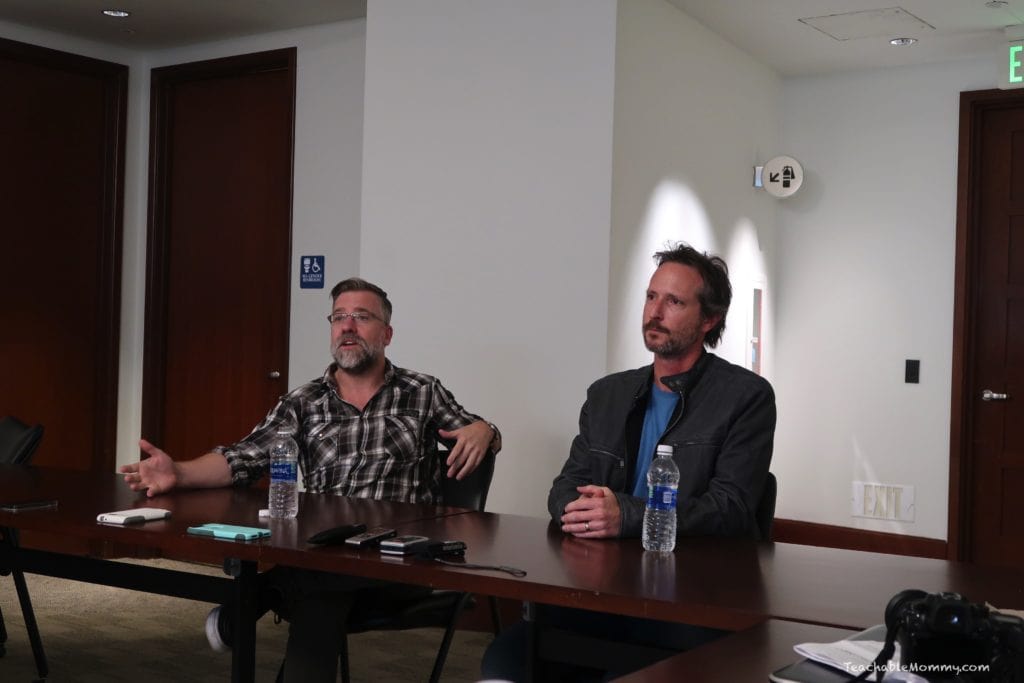 The concept for this show is an interesting one. Where did they find their inspiration?
Dan: It started with a photograph. It's a father holding his little boy and just the look on the guys face, as a father, killed me. And that was kind of the spark initially. That's when I emailed Jay and said, refugees. We don't normally write kind of straight ahead, ripped-from-the-headlines dramas. We usually like to put a little spin on it. So, we figured out a way to put a spin on the refugee story and that was this.
With so much happening and a greater story at play, will we get answers each episode or will they make us wait?
Dan: It's the perfect balance of getting something answered and getting another question asked, pretty much every episode. Obviously, there's a lot going on. There's a lot of questions. So, we resisted the impulse to answer too much too early. But at the same time, we've watched shows where you don't get anything answered and then at the end of the season you're like oh, I was entertained but I feel like I've been cheated. So, we don't want that. So, we'll be giving people enough I think, more than enough.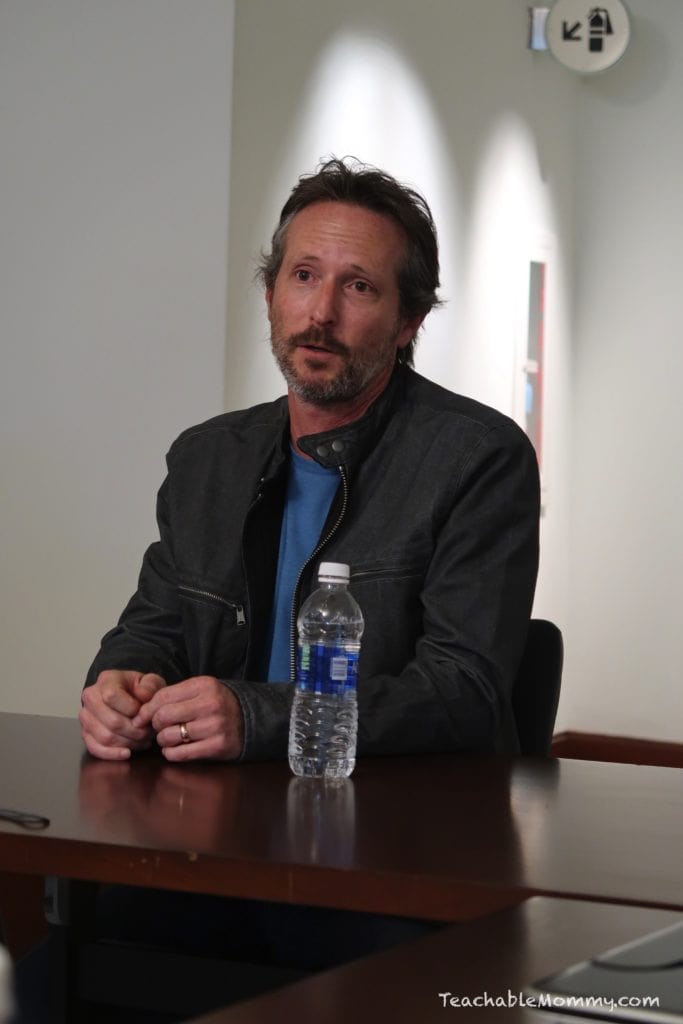 No joke, the first 5 minutes had me hooked. Will every episode grab us right out the gate?
Dan: We actually have a term for it that we came up with. It's called the level of whoa. (Laughter) We said we need to figure out a way to replicate the level of whoa from the pilot in every episode. Now, the pilot is special. The pilot has a scope and an epic feel to it that you can't quite achieve episode to episode. But idea wise I think we do.
The initial inspiration was the photo of a father and his child. But The Crossing also contains time travel and other science fiction aspects. Dan and Jay explain where they drew from in order to create the Whoa of The Crossing.
Dan: Another influence was Ray Bradbury who's written a couple of really interesting time travel stories, which impressed themselves on me at a very young age and always stuck with me. Initially, when you say time travel when you're trying to brainstorm ideas for TV shows, there can be a little bit of a gag reflex because it's an incredibly challenging subgenre of storytelling. It can get very confusing and you can go down enormous rabbit holes when you're trying to discuss the mechanics of time travel and paradoxes.

Jay: In terms of the refugees, the discussion began with how do we tap into what's happening in the world but not make it ripped from the headlines? How do we get some distance from it? Which is why we dipped into this sci-fi genre.

We decided to make these refugees from America to avoid comparisons to refugees coming from different countries and different religions. To really focus on the people and the experience that they're going to have here as refugees versus any sort of sociopolitical baggage that might come along with it.
Did anything from their personal lives inform parts of the show?
Dan: We're both dads. You've got father-son stories and mom and daughter. So, a lot of that is informed by being a parent and the notion of being separated from your child, the notion of having your child taken from you, the notion of not knowing what happened to your child.
Dan and Jay also shared what they think about the actors chosen for The Crossing.
Dan: (speaking about Steve Zahn) It's not the typical choice, which was nice. We didn't want this to be the typical show. So, to lead with that kind of choice for your cop character, we thought was great. It wasn't a down the middle, lantern-jawed traditional leading man sort of guy. He definitely has different nuances to him which was great.

Natalie Martinez is someone we worked with before on another show we did called "Matador." I had also seen her on a show called Kingdom where she plays an MMA fighter and she's terrifying. (Laughter) So, we knew she could handle the physical rigors. .

Jay: I've been a fan of Sandrine Holt since she was a kid acting. She lends a certain gravity to the role of Emma Ren, who's playing the homeland security officer.
What fascinating me most was listening to Dan and Jay describe the research they did to really add the scientific and futuristic layers to the show.
Dan:We had a synthetic biologist as a consultant who read all our scripts and who we talked to. His name is Andrew Hessel who's at this very moment probably curing cancer and I'm not kidding. (Chuckles) That's one of his pet projects. We talked to futurists about what the world might look like in 180 years which was fascinating.

We talked to a climatologist from NASA about what the weather might be like in 180 years. It was awesome.
The idea of the superhuman reminded me a lot of the movie Gattaca. I was curious to see what brought that idea into this show alongside the refugees and the time traveling.
Jay: That's just the way it's going. You read about how we're trying to make ourselves better you know, down to the cellular level. And when CRISPR technology came out, it seemed like genetic editing was right around the corner. And when we first started talking about where's our future in the show, is it 1000 years out, is it 500 years out? The more we talked to these experts, the more that number began to shrink because they seemed to think these things are right around the corner.

The future was about people who took the opportunity to make themselves better. There were haves and have-nots. Some could make themselves better. Some couldn't and that became the bifurcation in society where, it quickly became this dystopian future. It was almost like Homo sapiens and Neanderthals where they were like well, we've evolved past you so now you got to go.

Dan: It's just interesting because you already see a big split in people who are warning of the dangers of genetic engineering versus people who are embracing it with open arms saying it's what we need to do. And you can see that split becoming more profound.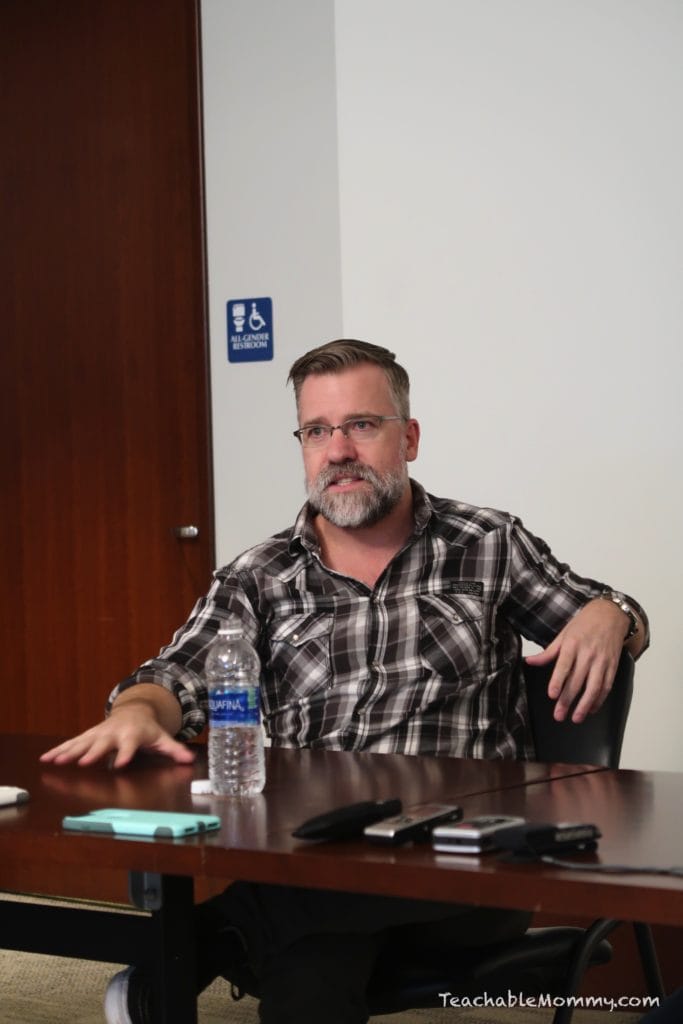 The Crossing airs Monday's at 10|9c on ABC.