If you're like me, you are anxiously awaiting the MCU debut of Captain Marvel. It's really not March 8th yet? Maybe you're a long time fan of Carol Danvers, going back to her days as the original Ms. Marvel or you saw the trailer and thought heck yeah I'm here for all of this. Either way, this is the post you are looking for.
Carol Danvers has a rich comic past and all are worth a read. But in an effort to narrow it down for you, these are my picks for the 7 comics to read before Captain Marvel. That way when the action starts you know who all the players are, the stakes, and just how much of a bad *ss Carol can be.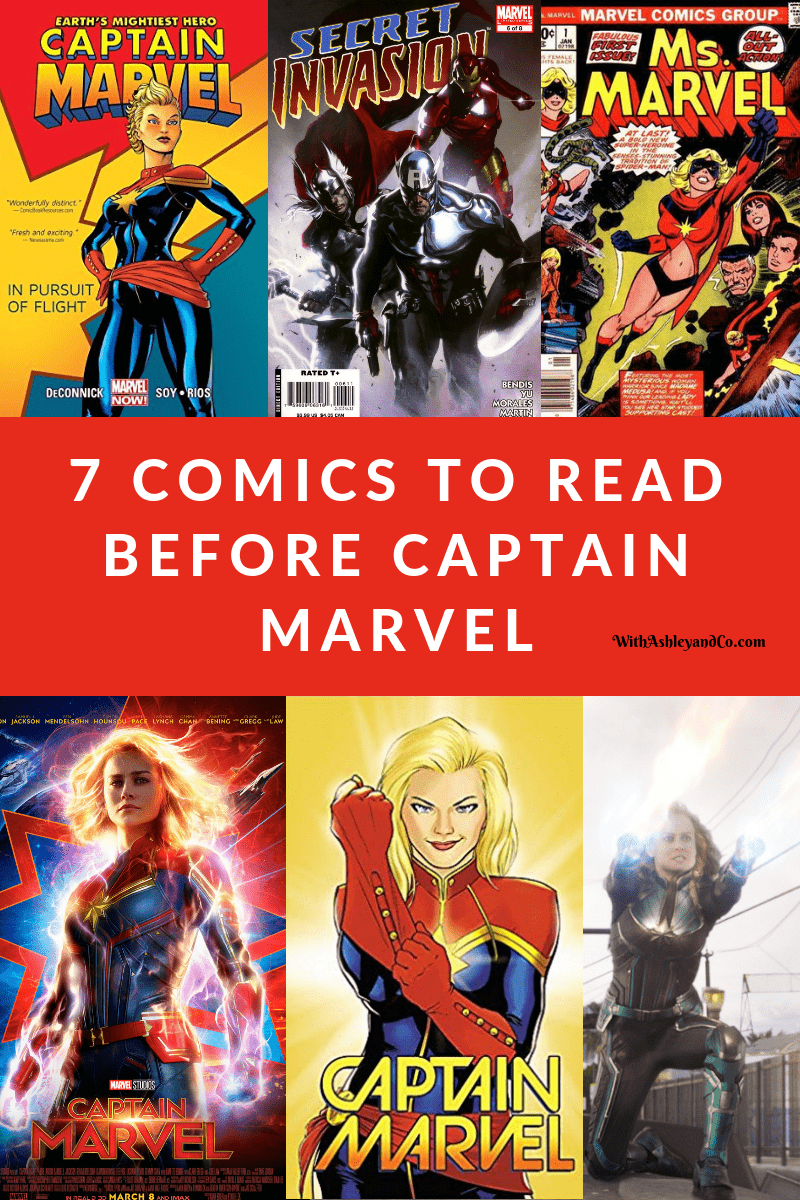 This post contains affiliate links
7 Comics to Read Before Captain Marvel
A little background on our fearless female. Carol Danvers was originally an officer in the Air Force and partner of Mar-Vell when she debuted in 1968. She became the original Ms. Marvel in 1977 after her DNA was fused with Mar-Vell's during an explosion, giving her superhuman powers. She was also known as Binary and Warbird prior to taking the Captain Marvel mantle in 2012.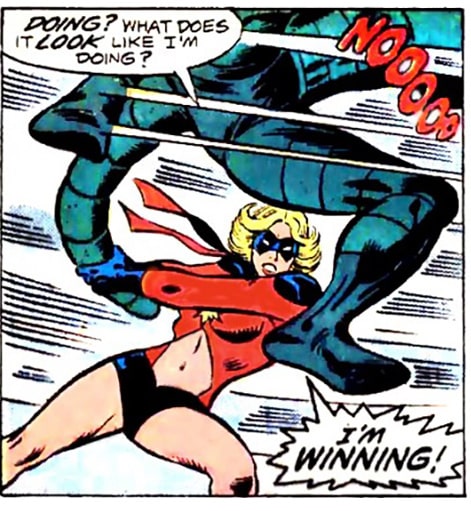 1. Captain Marvel Vol. 1: In Pursuit of Flight
Her run as Ms. Marvel is definitely worth a read, but if you want to skip ahead to Carol as Captain Marvel, the best place to start is with Captain Marvel Vol. 1: In Pursuit of Flight. This series, written by Kelly Sue DeConnick and illustrated by Dexter Soy gave Carol her new purpose as a hero and a kick butt new costume.
DeConnick embraces Carol's past while taking the character to new heights. This is the series were she finally takes on the mantle of Captain Marvel and steps out as an even more powerful hero than she was before.
Pick Up Captain Marvel Vol. 1: In Pursuit of Flight on Amazon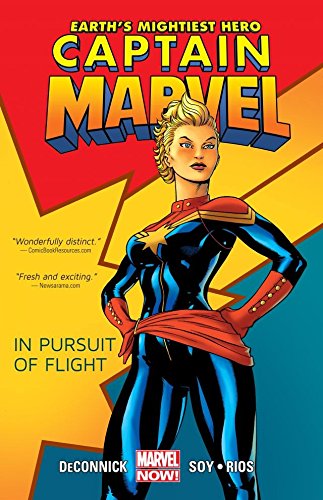 2. Captain Marvel Vol. 1: Higher, Further, Faster
Sounds familiar? Higher, Further, Faster, has been used in the promotional material of the film. Captain Marvel Vol. 1: Higher, Further, Faster is the quintessential Carol Danvers as Captain Marvel comic. It's the one most people are familiar with and where the movie itself is drawing a lot of it's inspiration for the MCU version of Danvers.
This is also the comic that has Rocket and Carol meeting. Which is what I'm hoping to see in the film. Especially the panel with Goose (Chewie in the comics), Rocket, and Carol.
Buy Captain Marvel Vol. 1: Higher, Further, Faster on Amazon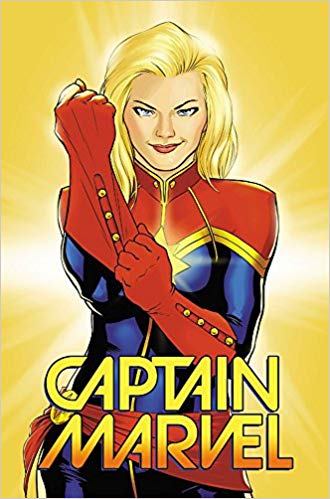 3. Captain Marvel Vol. 2: Stay Fly
Captain Marvel Vol. 2: Stay Fly, aside from being a great read also shows that Chewie is a Flerken and not just a normal house cat. Rocket was right. And maybe this is how Nick Fury loses his eye in the MCU…
Stay Fly is more lighthearted than the previous Higher, Further, Faster edition but that is one thing I have always loved about Marvel, their sense of humor. And who doesn't want to have some Flerken adventures?
Get Captain Marvel Vol. 2: Stay Fly on Amazon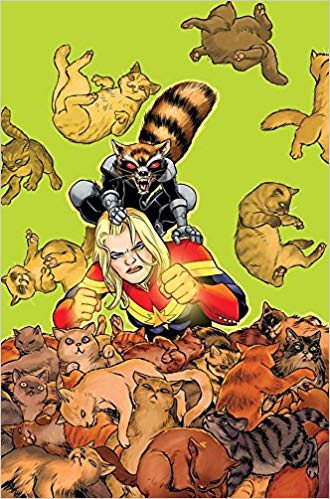 4. Captain Marvel Vol. 3: Alis Volat Propriis
Captain Marvel Vol. 3: Alis Volat Propriis sees Carol facing off against The Haffensye Consortium and marks the end of this series of Captain Marvel. I would rank this a little higher than Stay Fly on my list of favorites but don't read this before reading Vol. 1 & 2 or it will be confusing.
Buy Captain Marvel Vol. 3: Alis Volat Propriis on Amazon
5. Captain Marvel: Rise of Alpha Flight
Captain Marvel: Rise of Alpha Flight is a newer series helmed by the creative team of Marvel TV's Agent Carter. These stories follow Carol has she faces an unknown enemy that she can't just punch. She is also learning how to be a diplomat while still being a solider.
With the original Avengers exits on the horizon in the MCU, this could be her future- taking the place of Steve Rogers as the leader and voice of reason within the Avengers.
Buy Captain Marvel: Rise of Alpha Flight on Amazon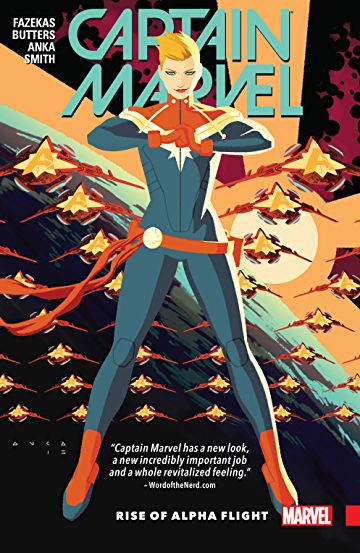 6. Kree-Skrull War
We know that Captain Marvel is going to heavily feature the Kree-Skrull War, Carol even declares she's not going to help them fight this war but end it. The original war occurred in The Avengers #89-#97 in 1976.
The Kree, remember those guys from Guardians of the Galaxy Vol. 1, are in an all out war with their enemies the Skrulls. The issue is, Earth happens to be caught in the middle of this battle. The key to the Avengers victory in the comics is with the Kree expatriate Captain Mar-Vell.
Jude Law has been confirmed to be Mar-Vell and we know there is a giant explosion in the film that Carol is caught up in. She is then seen leaking blood that's not exactly human. The key to end this war is none other than Carol herself. I cannot wait!
Get Avengers: Kree/Skrull War on Amazon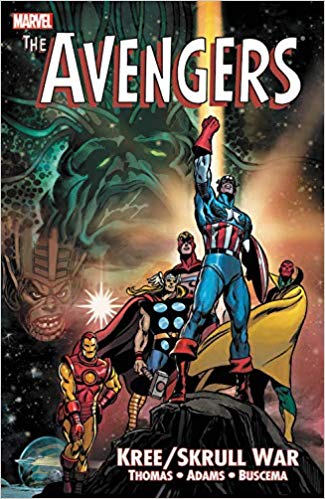 7. Secret Invasion
Secret Invasion is a 2008 Marvel Comics event written by Brian Michael Bendis and illustrated by Leinil Yu. It revealed that the Skrulls had infiltrated Earth, for what seems like forever, kidnapping and replacing heroes. Remember the old lady on the bus Carol fights in the trailer? Yeah she is a Skrull. They can look like anyone.
The Super-Skrulls are only defeated after Mr. Fantastic (of course) builds a device that can detect aliens. It seems in the film, Captain Marvel can also detect aliens. Which is good since Marvel Studios doesn't have its Fantastic Four… yet.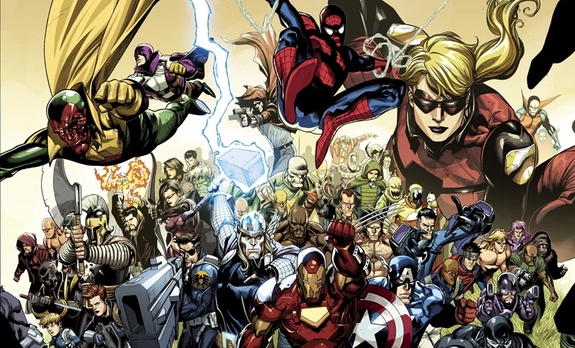 For a while now, there have been rumors that Secret Invasion will be introduced in Captain Marvel and/or Avengers Endgame. Some of us, myself included, would love to see it play out in the next phase of the MCU.
The synopsis of Captain Marvel is: "Before long, Carol finds herself back on Earth with new questions about her past. And she's got a formidable enemy in the form of the Skrulls — the notorious Marvel baddies made all the more dangerous by their shape-shifting abilities. Ben Mendelsohn plays their leader Talos, who spearheads a Skrull invasion of Earth." So it could definitely happen.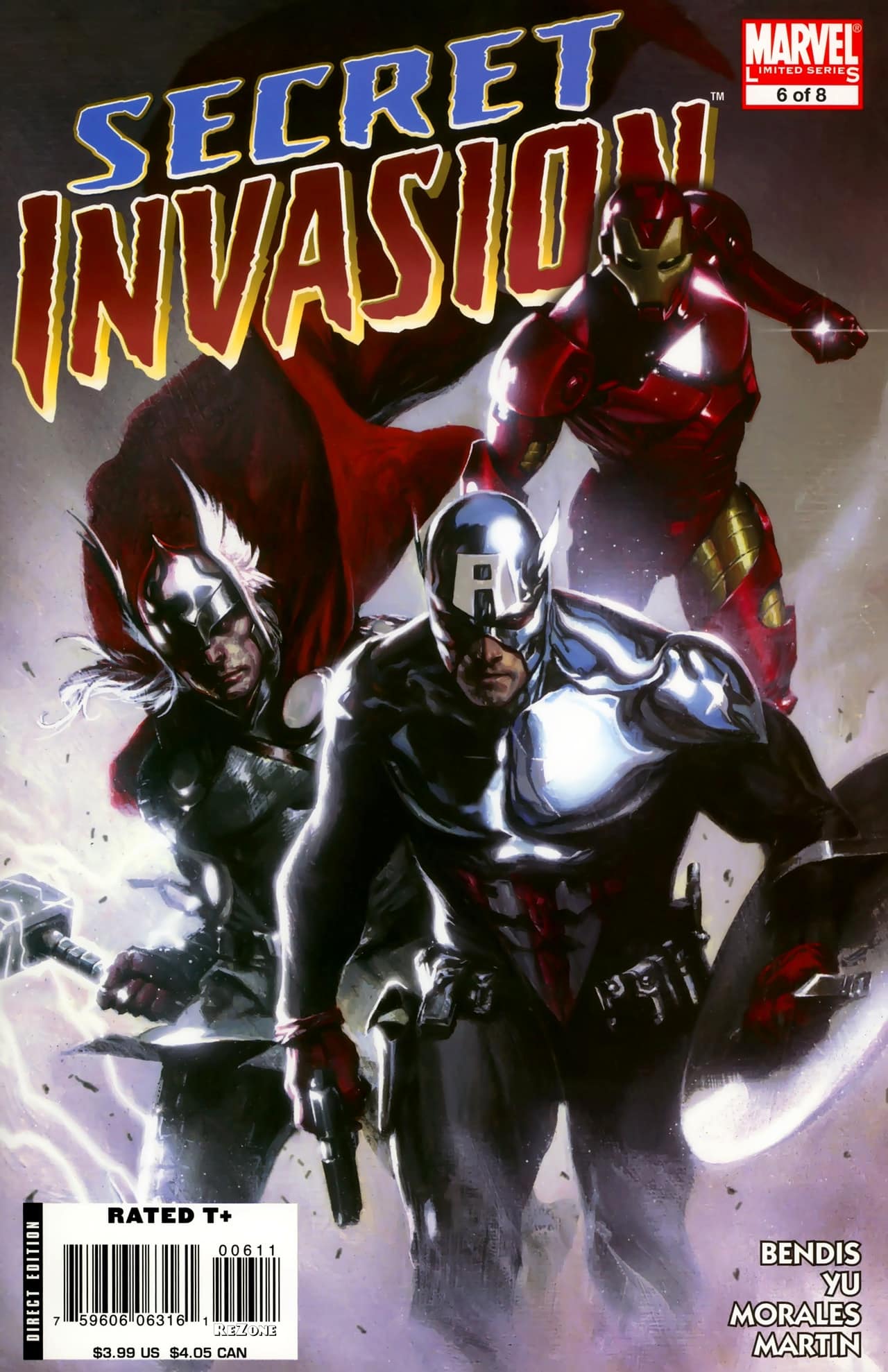 Bonus: 8. Ms. Marvel Vol. 1
Get extra credit with me by reading Ms. Marvel Vol. 1. Get it today on Amazon.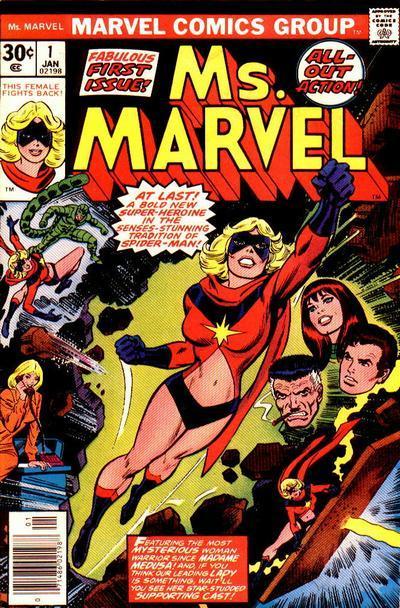 CAPTAIN MARVEL TRAILER
Go Higher, Further, Faster with Carol on FACEBOOK | TWITTER #CAPTAINMARVEL | INSTAGRAM | WEBSITE
Captain Marvel Trailer Reaction
CAPTAIN MARVEL IS IN THEATERS MARCH 8TH 2019!