I'm home from the Ralph Breaks The Internet Red Carpet Premiere and oh my Disney, I cannot wait to share everything with you! Walking the Red Carpet For Ralph Breaks The Internet was an amazing experience. It was definitely a night to remember!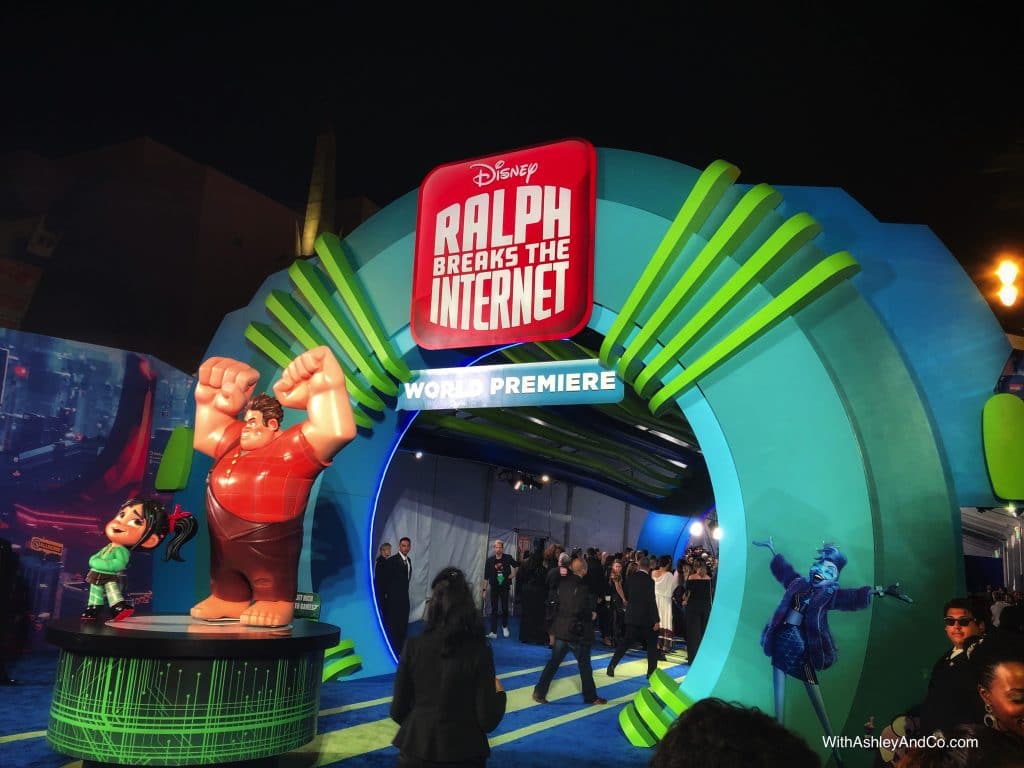 Thank you, Disney, for inviting me and providing travel and accommodations.
Walking the Red Carpet For Ralph Breaks The Internet
This carpet was a lot of fun. And I wasn't the only one having a blast, the stars of the movie did too!
Ralph Breaks The Internet Stars
How awesome are Sarah Silverman and John C. Reilly?
Almost all the Princesses were in town for the event. I wasn't able to be at D23 Expo when they took the stage but sitting at home I was so pumped. I couldn't have imagined that I would be at the World Premiere of Ralph Breaks The Internet having my own Disney Princesses moment.
Imagine Dragons also performed live their new song "Zero" from the Ralph Breaks The Internet Soundtrack.
After Party
The movie is so good. I wish I could say more but I can't! Not yet anyways, but it's coming. Promise! What I can share is how much fun everyone had at the after party.
Big news from Disney Parks last week was that Ralph and Vanellope would be returning for special appearances at the parks. It was nice of them to take a break from Wrecking-it at the Disney Parks to hangout with us at the World Premiere of their movie.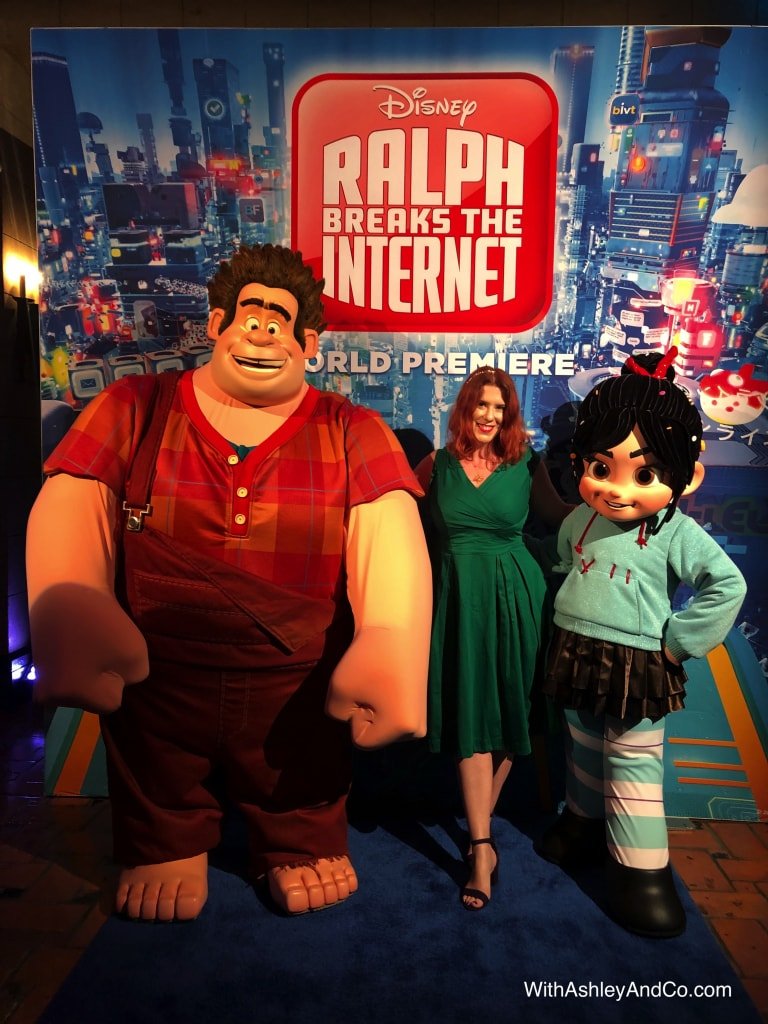 Comfy princesses for the win!
Sarah Silverman is a girl after my own heart. Once she was finished with her glam photos she did a true Vanellope move and got comfy. Love it. Also makes me feel better about my current lack of glam as I sit here writing this.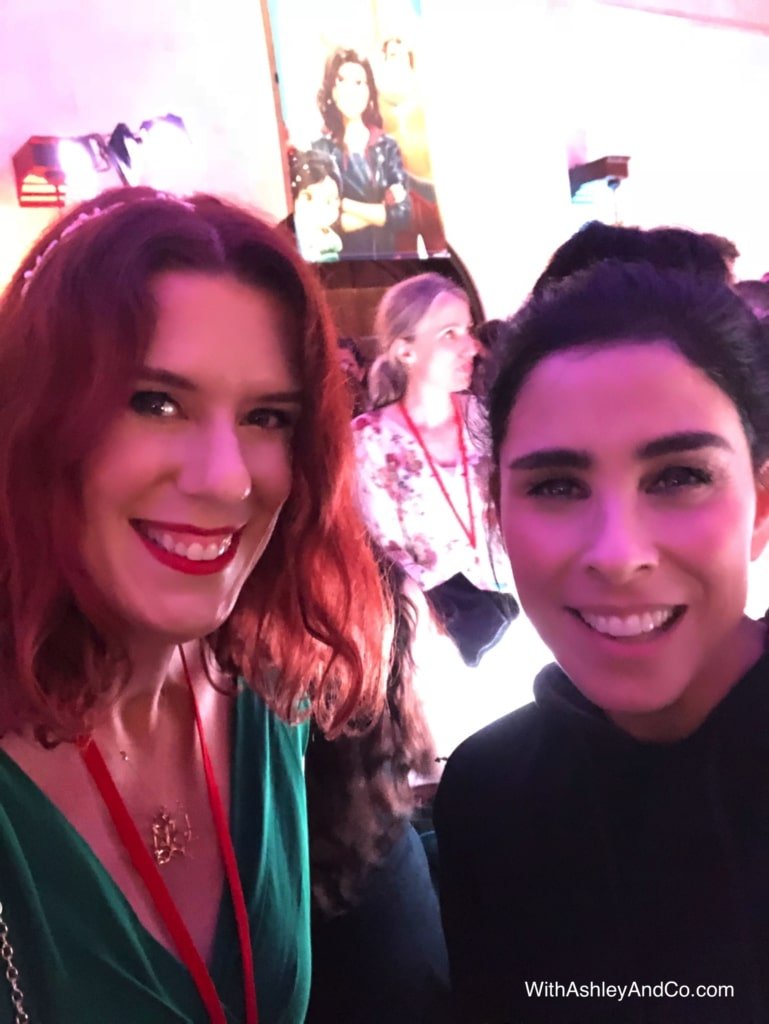 I also ran into Ming-Na Wen, voice of Mulan, and the kicker of butts Agent May on Agents of S.H.I.E.L.D. Let me just say it's a great day when your Disney Nerd side and your Marvel Geek side collide like this.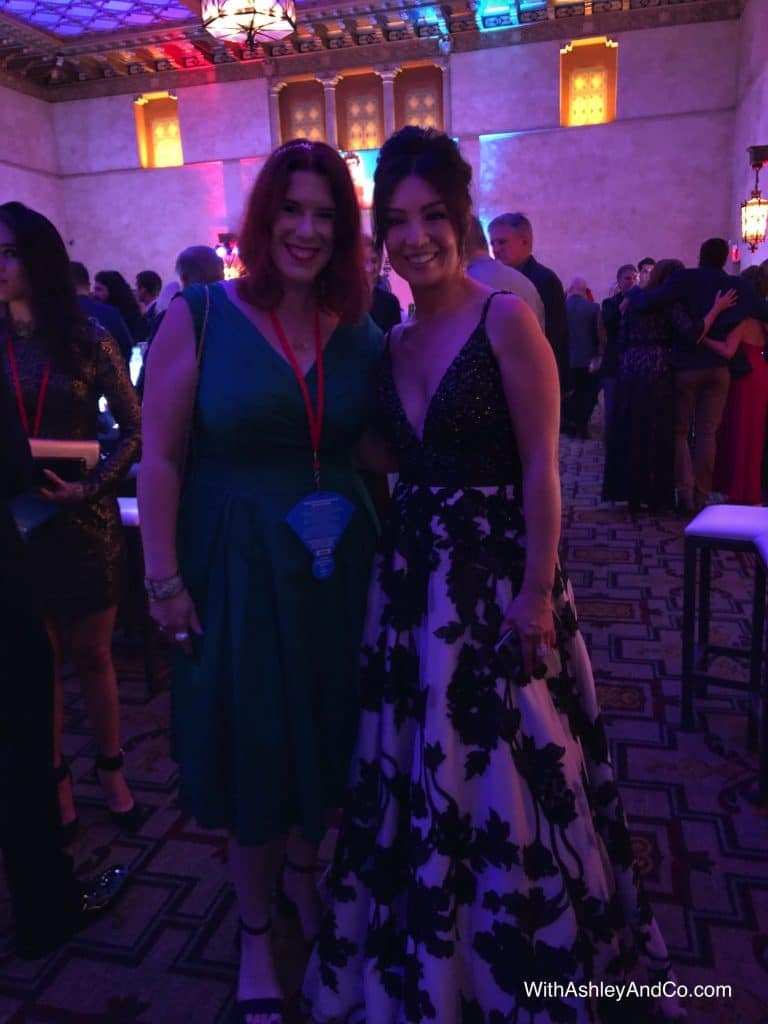 It's also not the worse day when you go to grab a drink and John Hamm is standing there.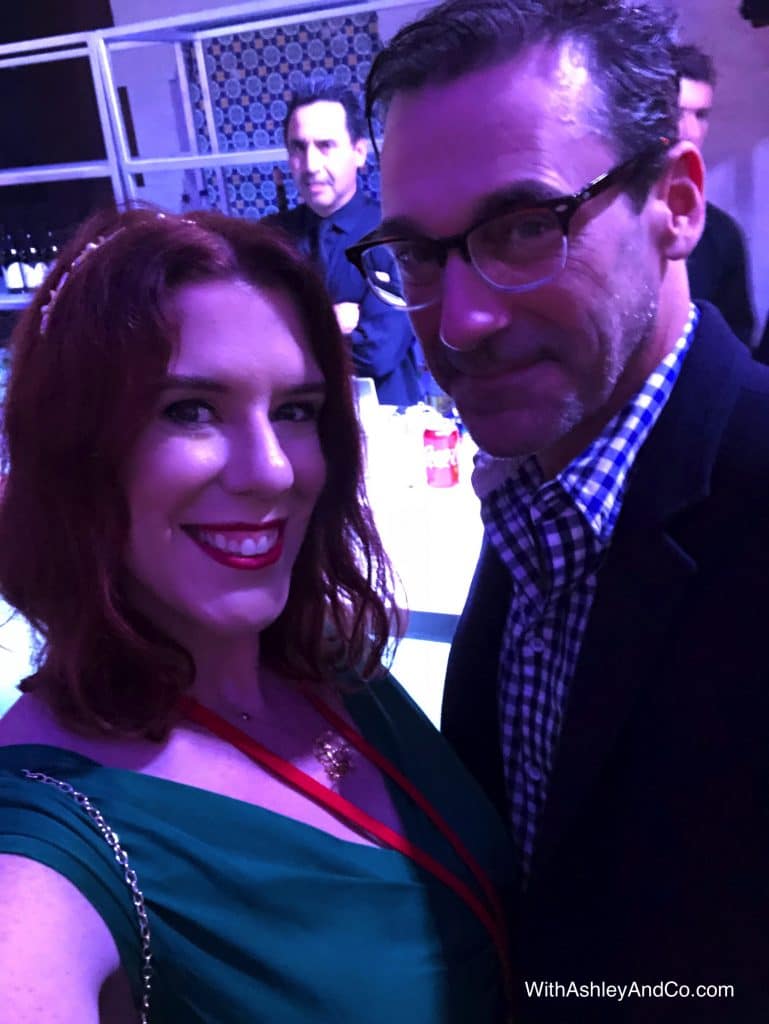 My favorite room at the party was Tapper's. Decorated just like the movie and serving the tastiest Root Beer Floats, I could've relaxed in Tapper's all night.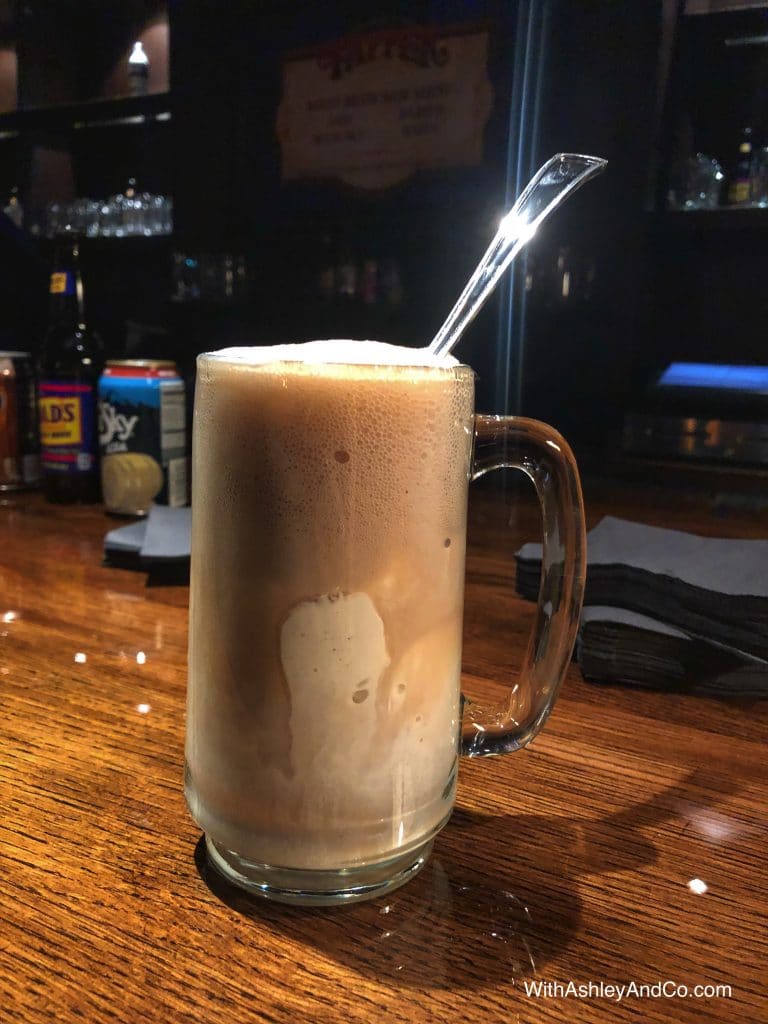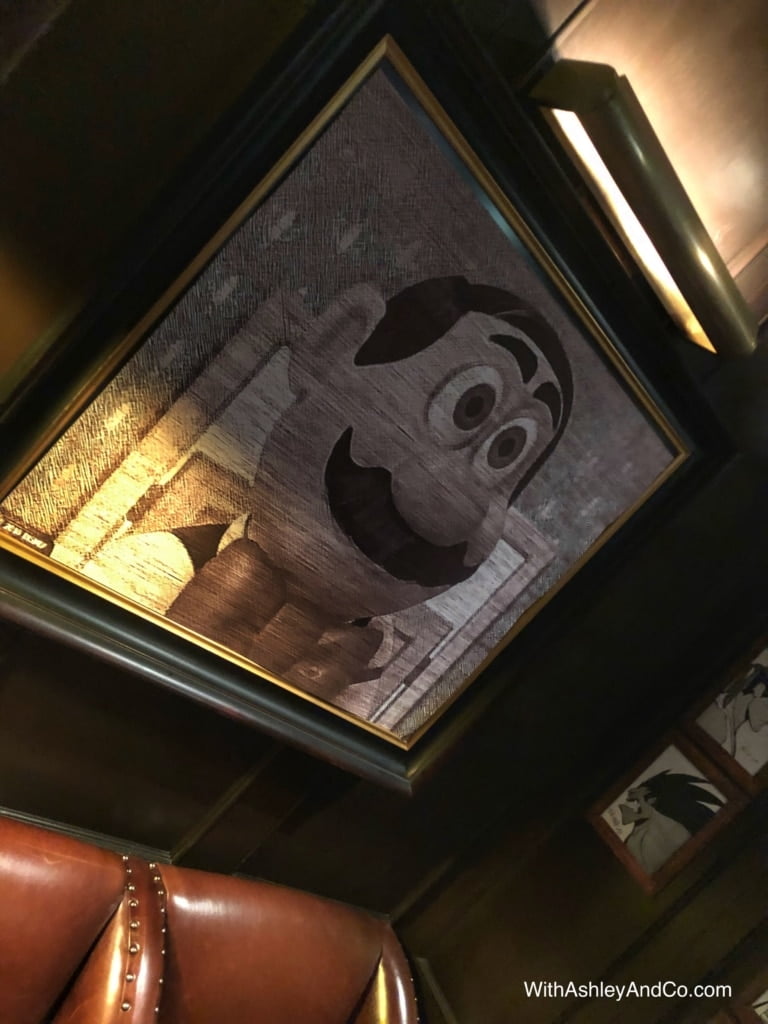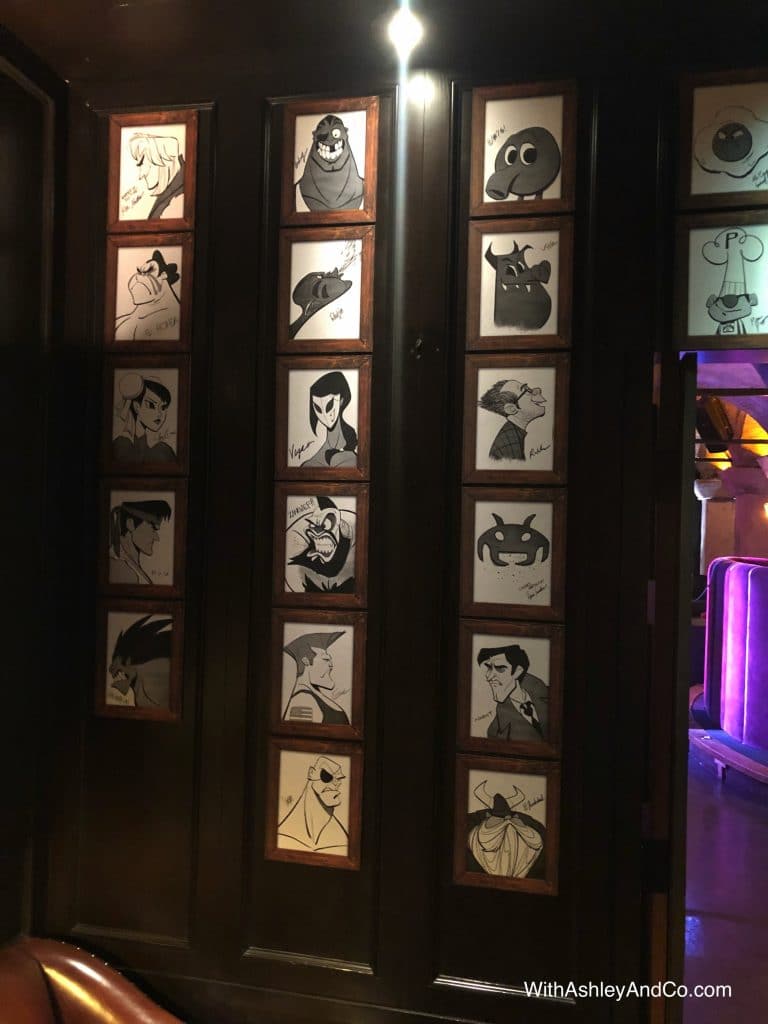 I was so ready to dominate the Sugar Rush game but the steering wheel is missing!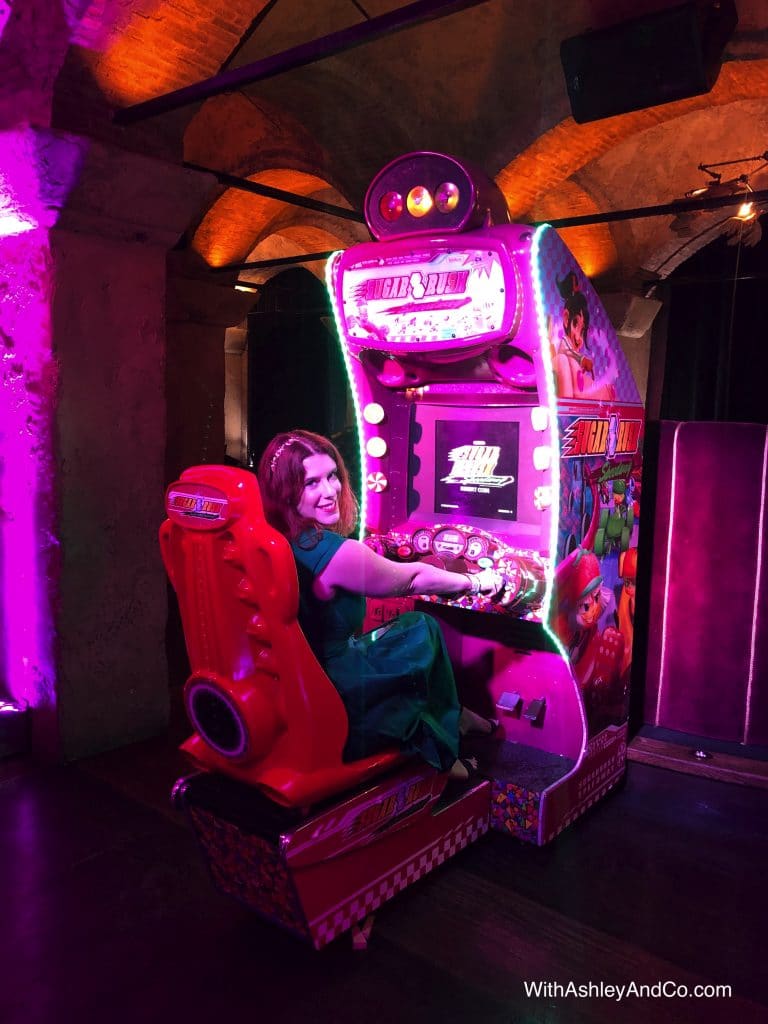 Who was that girl wearing a green dress for the green screen? Oh yeah that was me. Thank you Louise for letting me borrow your jacket, she kept me from being a floating head and arms.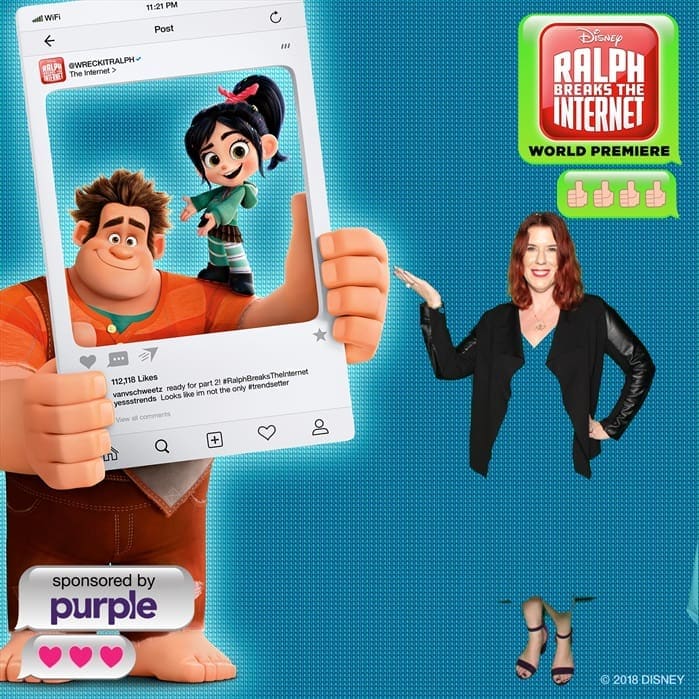 Life is more fun animated, just saying. #WreckURSelfie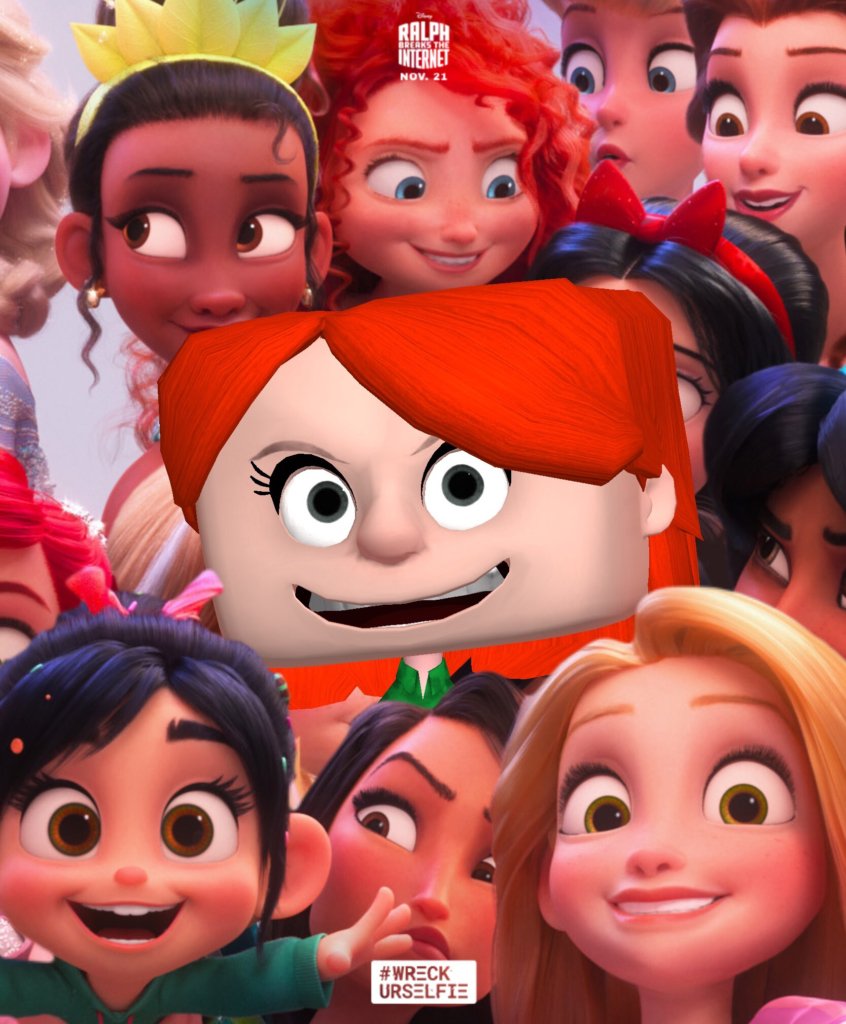 Ariel Meets Ariel
I decided to channel my inner Princess and go as Ariel for the Ralph Breaks The Internet premiere.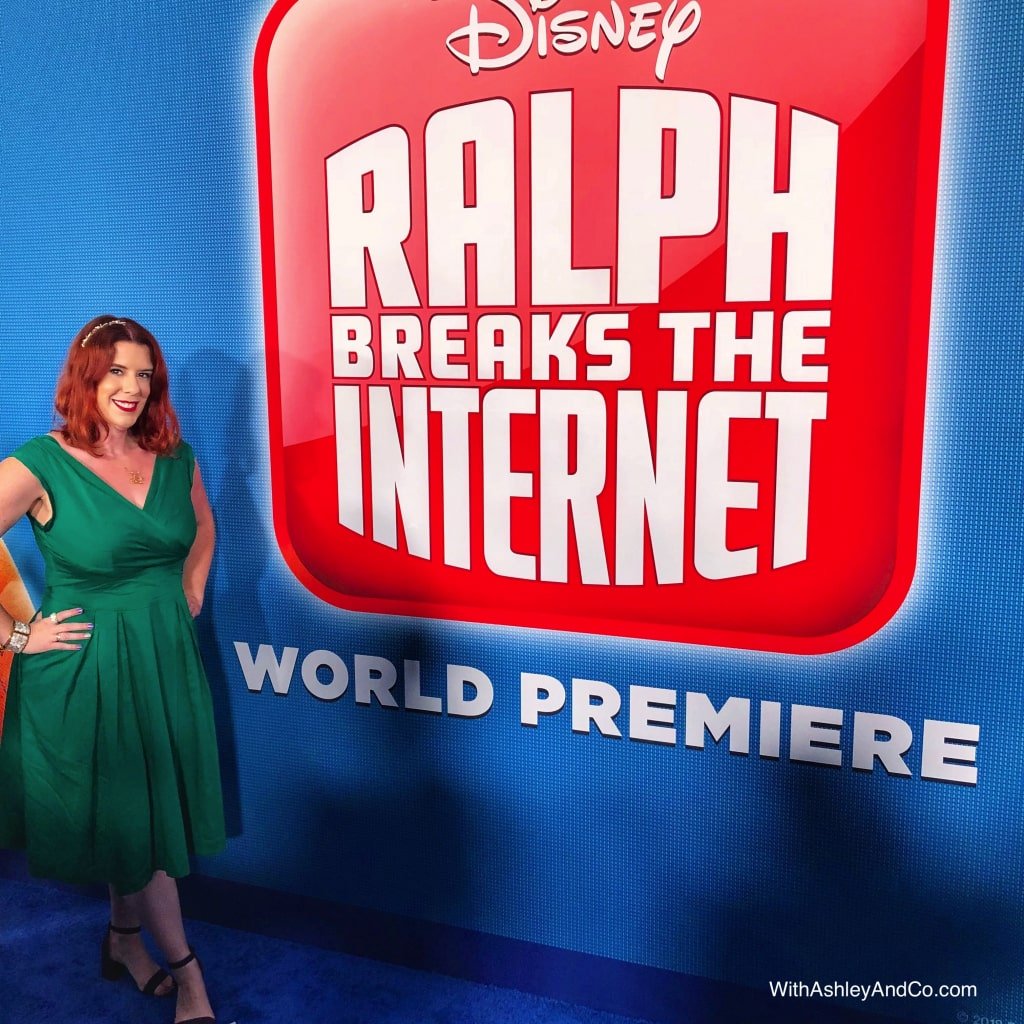 While walking the carpet, I caught sight of Jodi Benson, THE Jodi Benson, who as you know is Ariel. She saw me and smiled and said hello. At the after party, I saw Jodi again, who walked up to me and said "Oh, you're Ariel!" We then chatted for a few minutes about stuff that would totally be a spoiler, and how Ariel was my princess growing up. She then said we should take a picture together and was even sweet enough to ask if it turned out great. It did Jodi, and you're the best. Love, Me.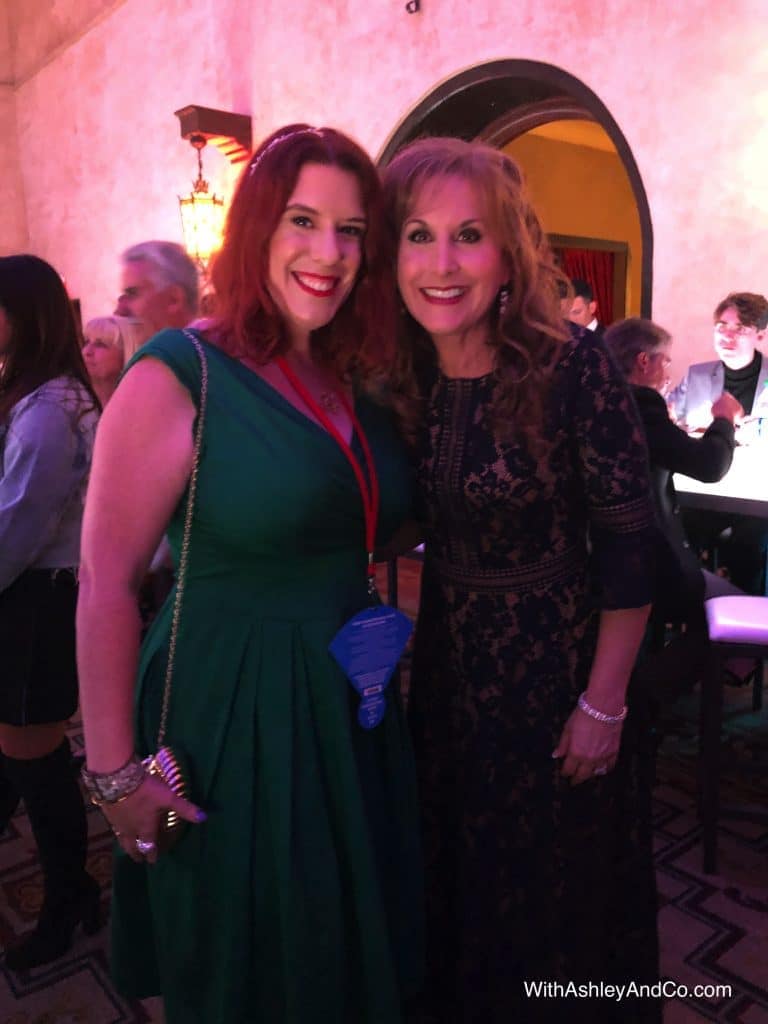 Disneybounding Princesses
One of my favorite scenes in the trailer (and film) is the Oh My Disney Princess scene. Earlier in the day we got the chance to sit down with Co-Writer, Pamela Ribon. On the carpet that night, she asked for all the Disneybounding Princesses to join her for a group photo. Pamela is a wonderful person, I can't wait to share our interview with her. It's coming soon!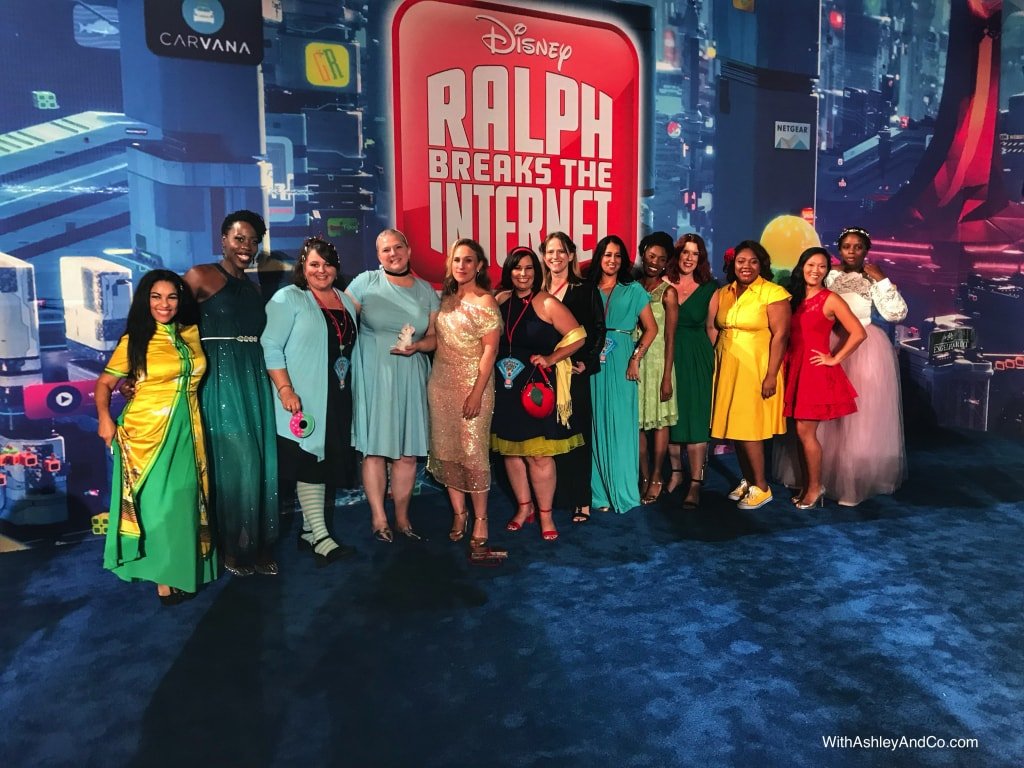 Check out my princess friends blogs: Elayna Fernandez ThePositiveMom.com, Christine St. Vil MomsNCharge.com, Sara Wellensiek MomEndeavors.com, Christy Maurer ChristysCozyCorners.com, Patty Holliday NoGuiltLife.com, Louise Bishop MomStart.com, Tania Lamb LolaLambchops.com, Amiyrah Martin 4HatsAndFrugal.com, Nickida Stephens NickisRandomMusings.com, Christie Cronan RaisingWhasians.com, and Tatanisha Worthey AWortheyRead.com
Who Broke The Internet?
It wasn't me. I promise. But I know someone who did!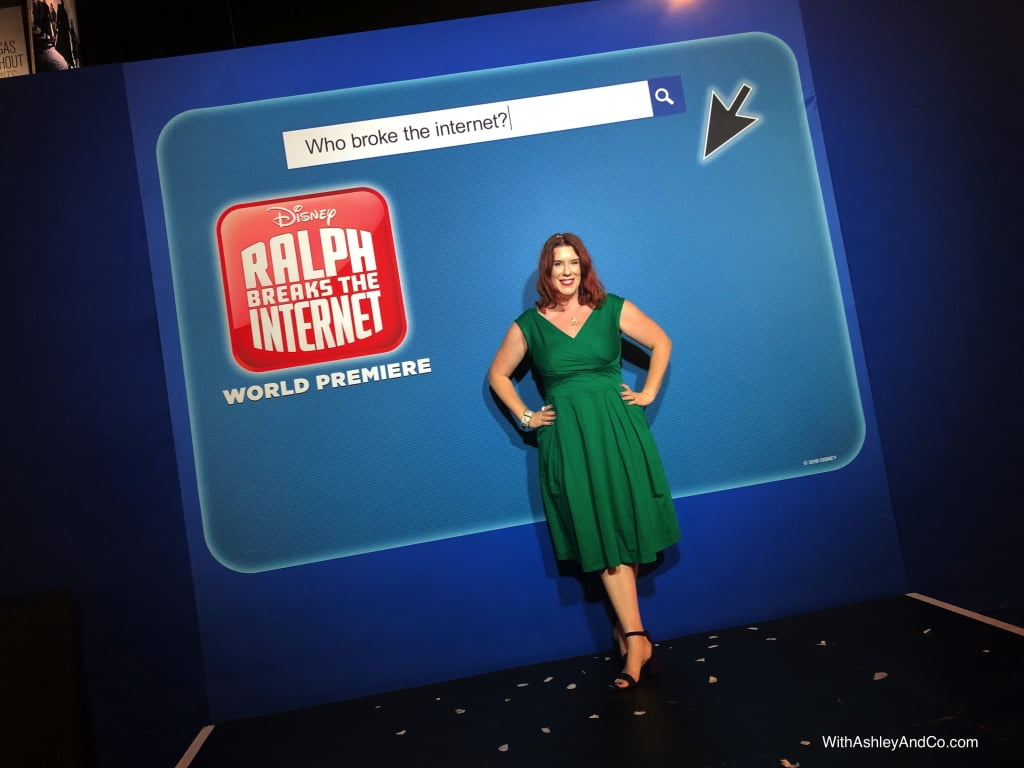 LOOKOUT FOR RALPH ON FACEBOOK | TWITTER #RALPHBREAKSTHEINTERNET #RALPHBREAKSTHEINTERNETEVENT| INSTAGRAM | WEBSITE
RALPH BREAKS THE INTERNET LOADS INTO THEATERS NOVEMBER 21ST, 2018! Tickets are on sale now!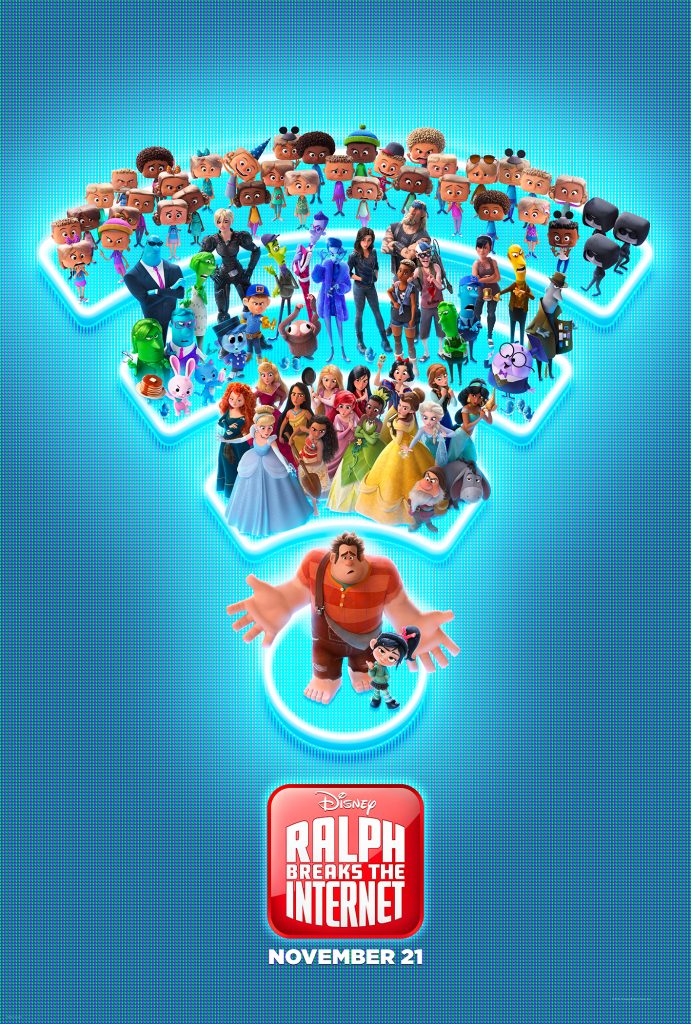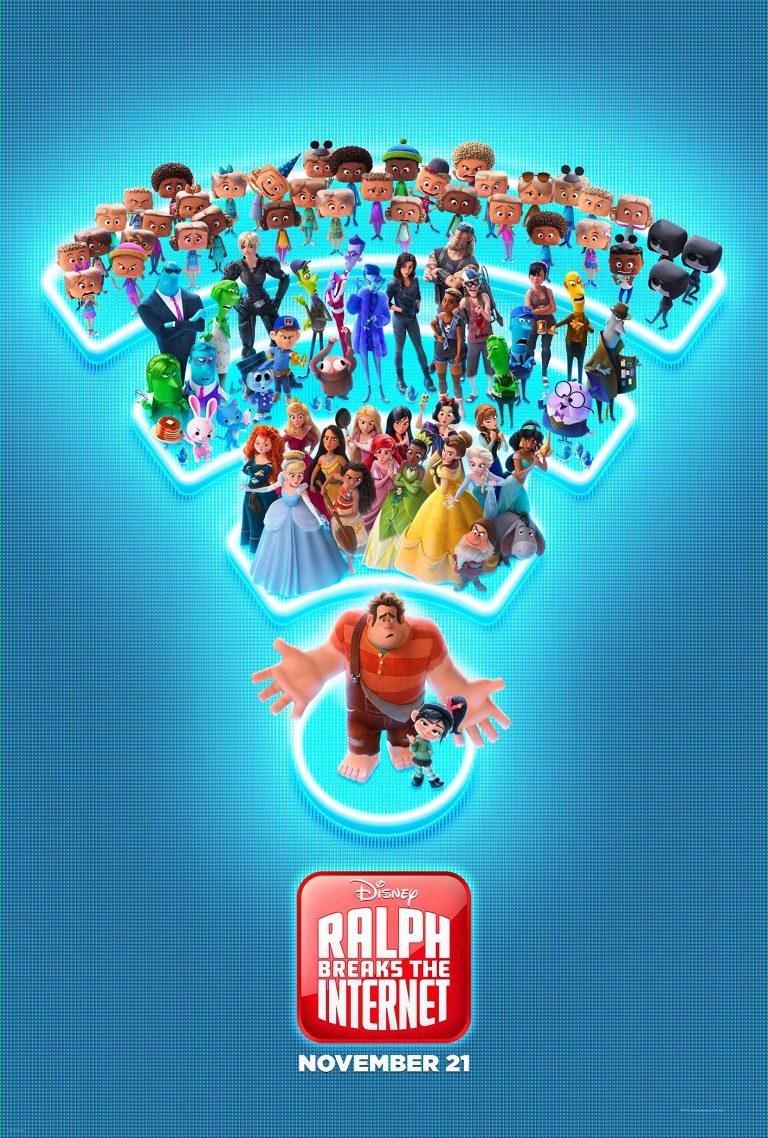 Get My Red Carpet Ariel Disneybound Look
Dress: Midi Dress in Green
Purse: Shell Purse
Shoes: Chunky Block Low Heel in Grape
Jewelry: Conch Shell Necklace
Shell Headband found by a friend
*affilate links