It was finally time to head to the theater to see Mary Poppins Returns. I was optimistic and anxious. I grew up watching Mary Poppins and wishing for a Nanny like her to come whisk me away into some grand adventure. Would I like this one? Could it hold its own next to the original? From the moment the Disney Castle shone bright to the final ending scroll of credits and everything in between I was in love with this movie. It combined the feel and nostalgia that makes the original special with new, whimsical fun that makes it impossible not to smile.
And smile we did. I looked over throughout the film at my children, their eyes were wide, grinning from ear to ear. Yes Mary Poppins fans, this film is practically perfect in every way.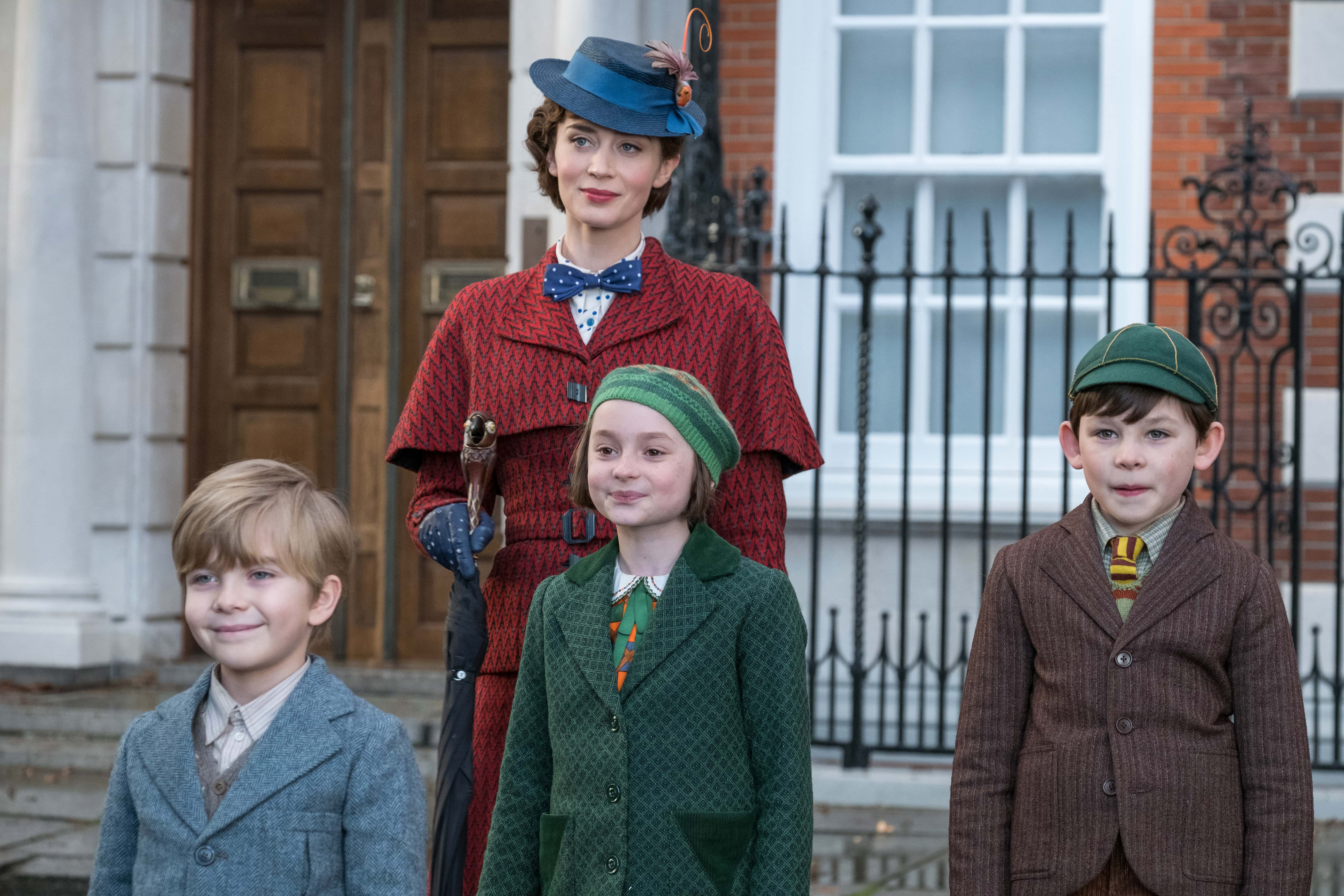 Practically Perfect In Every Way | Mary Poppins Returns Review
The Music
I have to start this off with talking about the music. Everything from the opening Overture to the End Title Suite was beautiful. The music reminded me of when I am spending time on Main Street U.S.A. at any of the Disney Parks. It's big, uplifting, and full of joy. Sprinkled throughout the music in the film are pieces from the original movie. If you listen carefully you can hear all your favorites and trust me it will make you smile.
Also, I'm 100% sure Trip A Little Light Fantastic will be stuck in my head forever. It is my favorite song from the film, with No Where To Go But Up a close second. I waited to listen to the soundtrack, wanting to be surprised. But if you can't wait, it's available right now!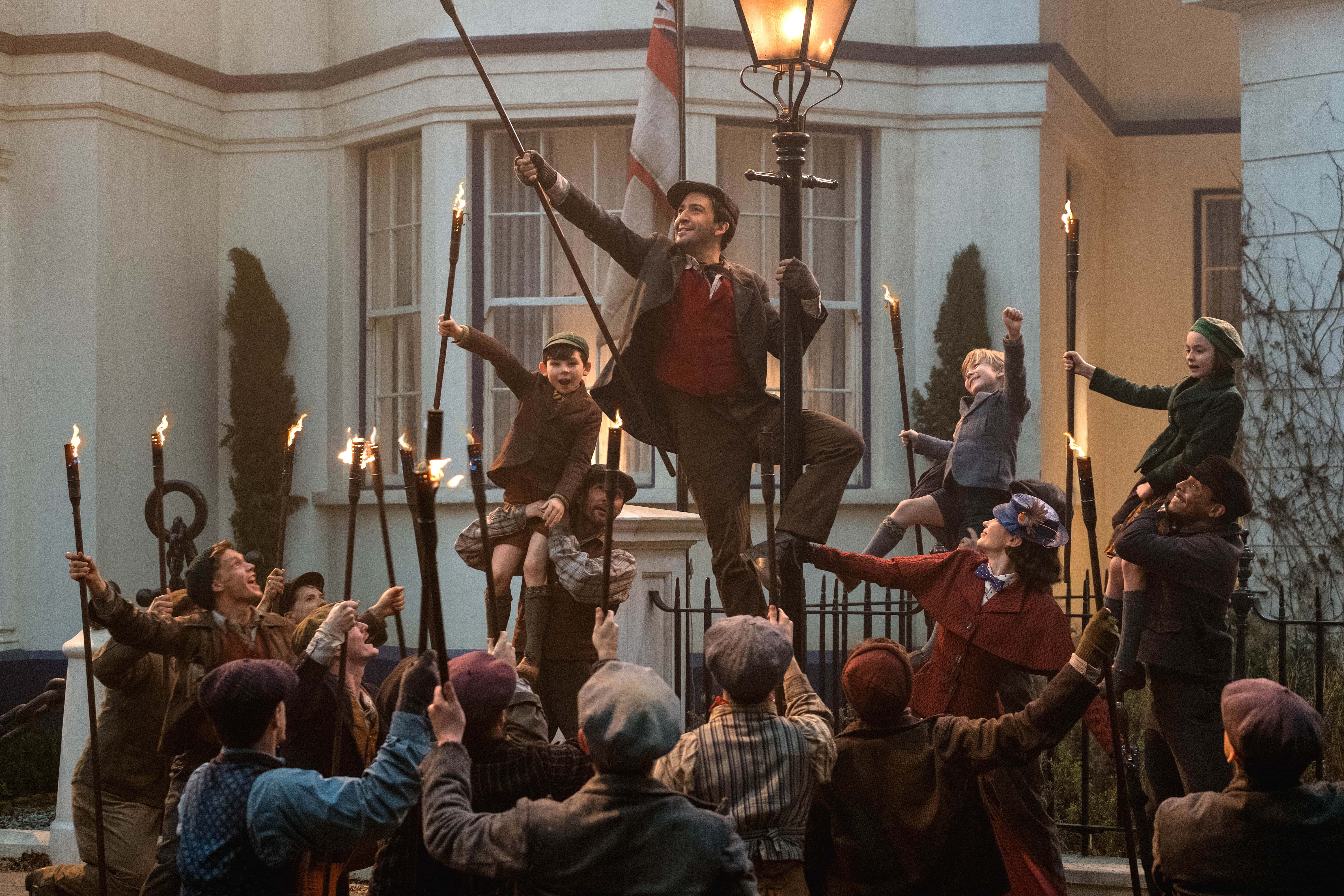 Animation Sequence
When I realized there would be an animation sequence in Mary Poppins Returns I couldn't wait. As a child, jumping into the Chalk Pavement Picture was one of my favorite scenes. One I would watch over and over.
Despite how far technology has come and how awesome animation is these days, part of me will always prefer hand drawn. There is just something about it. It looks like I'm not the only one who still has a lot of love for the old school way.
The Royal Doulton Bowl sequence was hand drawn and hand-painted just as the Chalk Painting was in the first film. The outfits that Mary, Jack, Georgie, John, and Annabel are wearing were hand-painted so they would look vibrant like the animation and a lot like the outfits Mary, Bert, and The Children wore.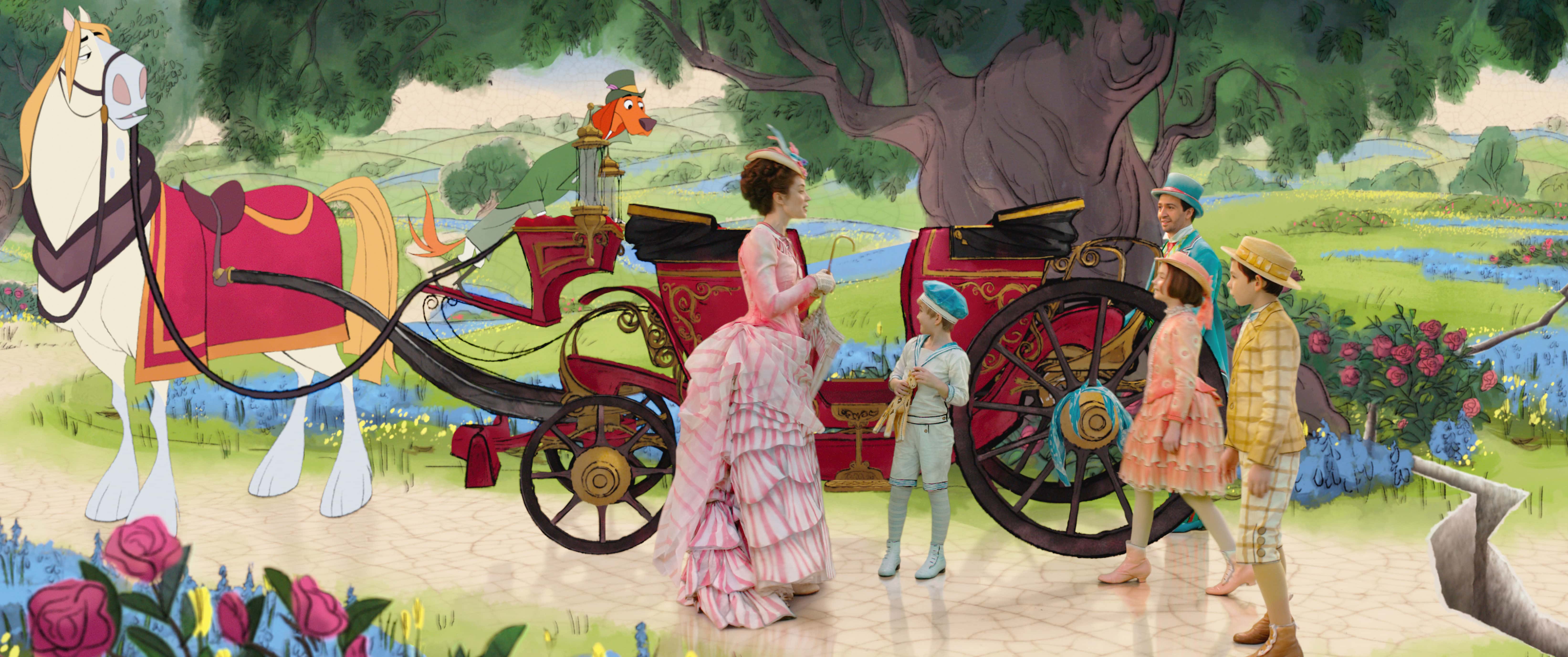 Dick Van Dyke
I won't lie, I totally teared when they showed him in the trailer. Sitting in the theater, the same thing happened. How could it not? Dick Van Dyke is a legend. The audience clapped when he came out and I think we all just sat in awe. It's a fun moment in the film and one that will make your heart full.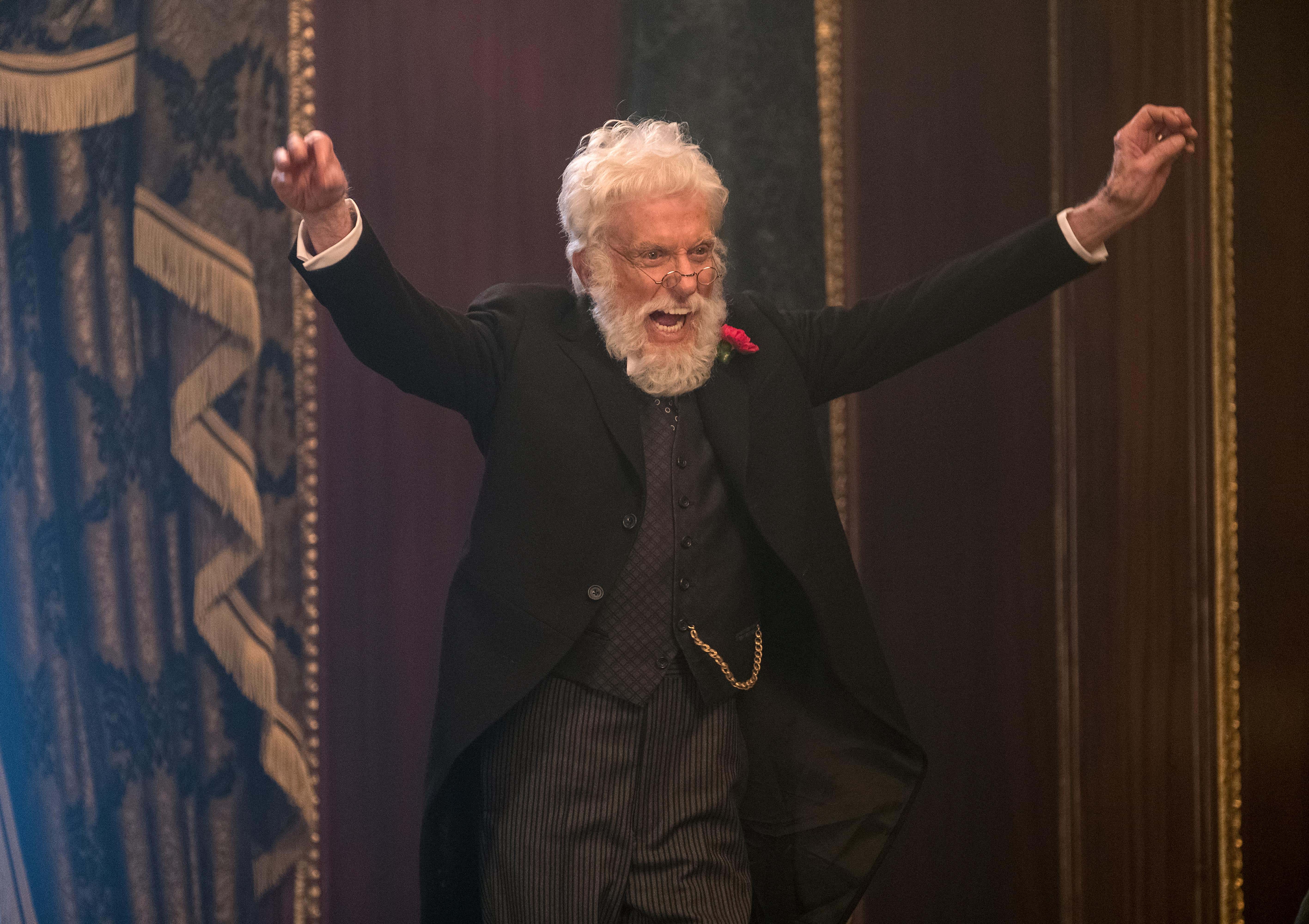 Is Mary Poppins Returns a remake?
No. Mary Poppins Returns is not a remake. I keep seeing that floating around the internet. So 100% this is not a remake. It is a sequel. For book fans, this movie has a lot of Mary Poppins Comes Back sprinkled throughout. I get more into that in my Easter Egg post.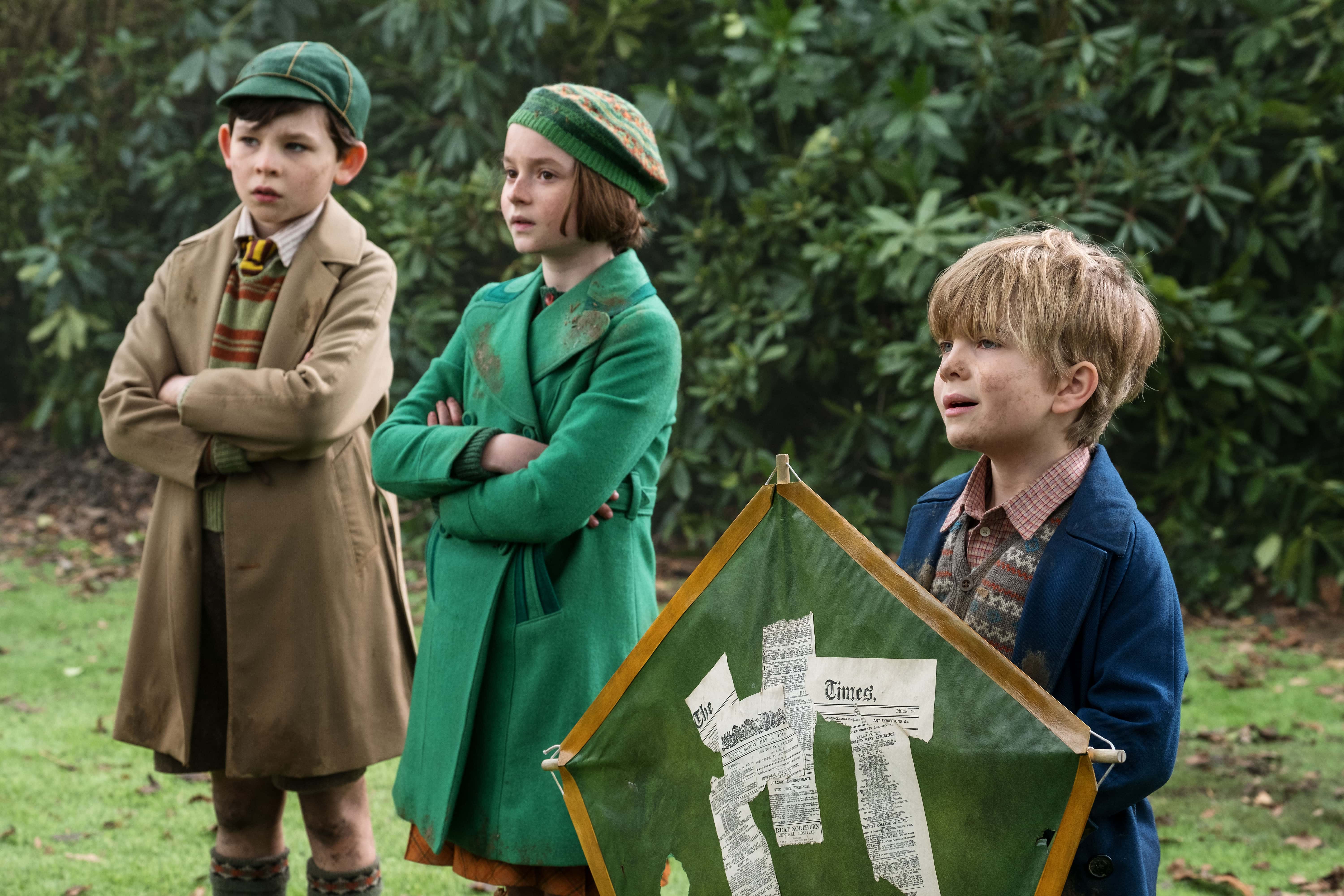 Mary Poppins Returns : A Lesson For Kids and Adults
As PL Travers in Saving Mr. Banks mentions, Mary Poppins isn't there to save the children. She is there for the parents, particularly the father in the original. This time she is back, not only with a lesson for the adults of the film (and in the audience) but also the children.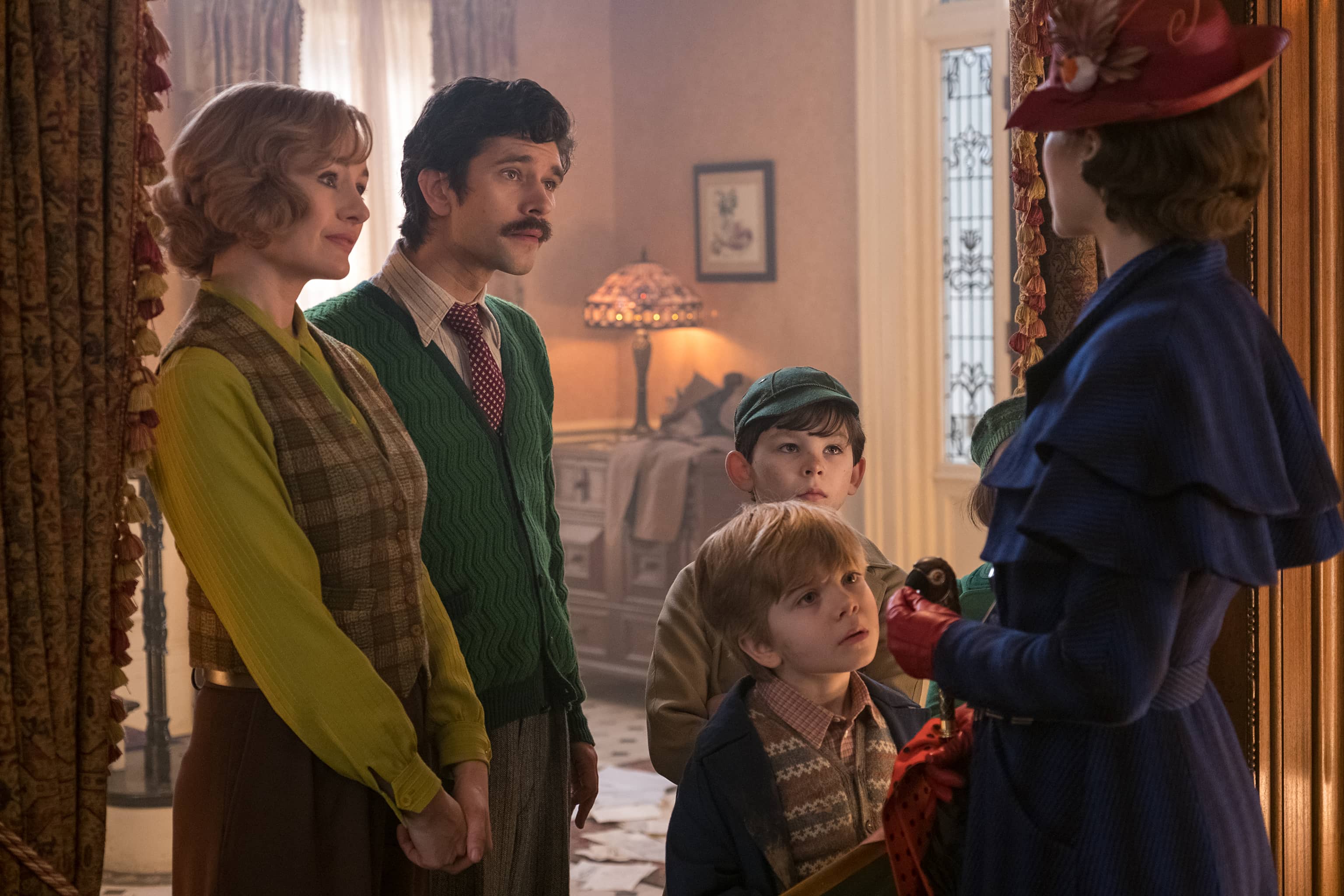 Michael is dealing with the loss of his wife. He is trying to hold it together as best he can, for the sake of his children. But the stress and grief is clearly eating away at him. Gone is the carefree boy who imagined himself a Chimney Sweep. He's been replaced by an adult who has forgotten what it's like to be a child and find magic in everyday life.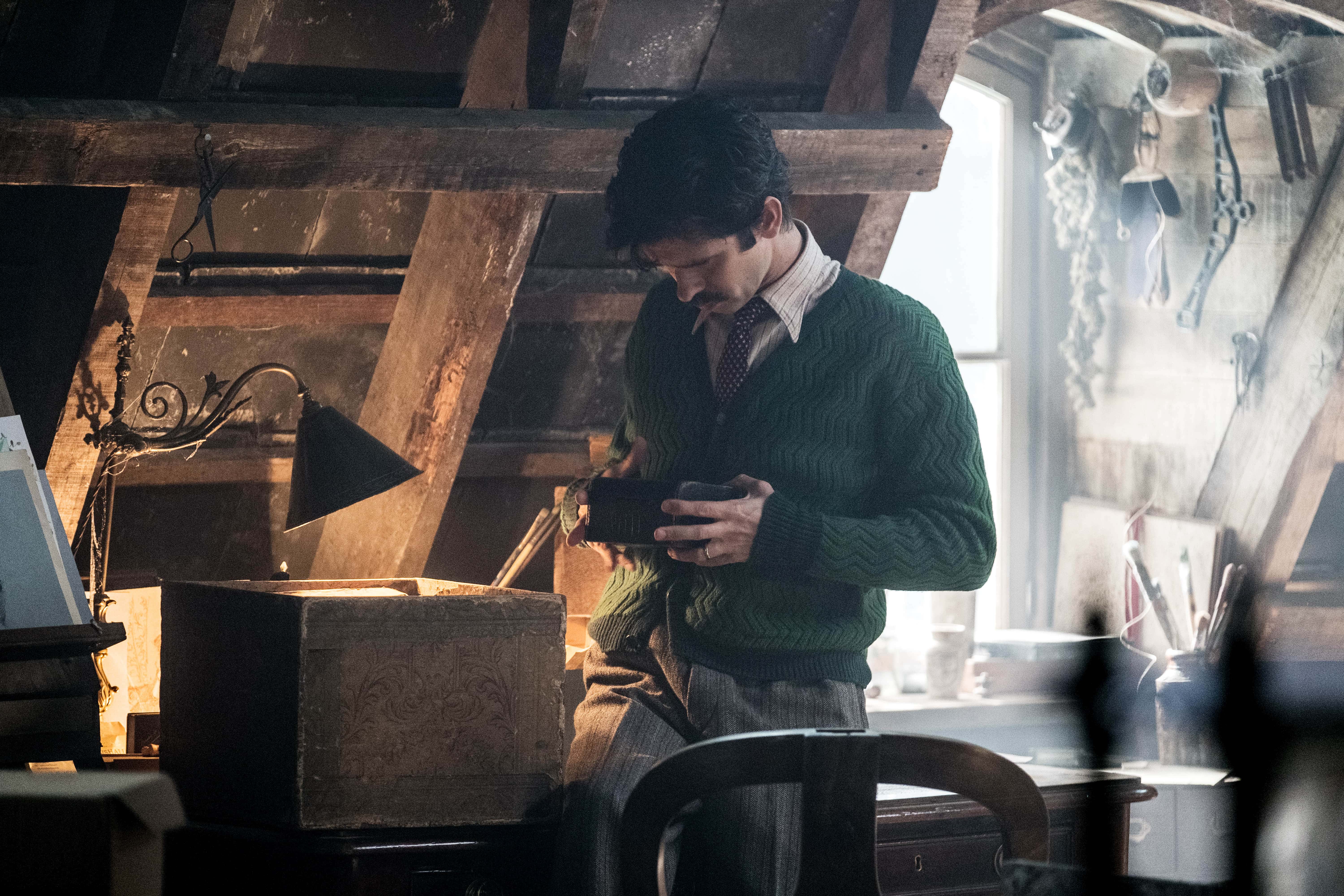 The children are also grieving and doing their best to help their father and carry on, taking care of themselves like their mother taught them. Unlike Jane and Michael, Annabel and John aren't as mischievous or joyful. They've had to grow up quickly since their mother passed. They are reluctant to accept Mary Poppins or even crack a smile.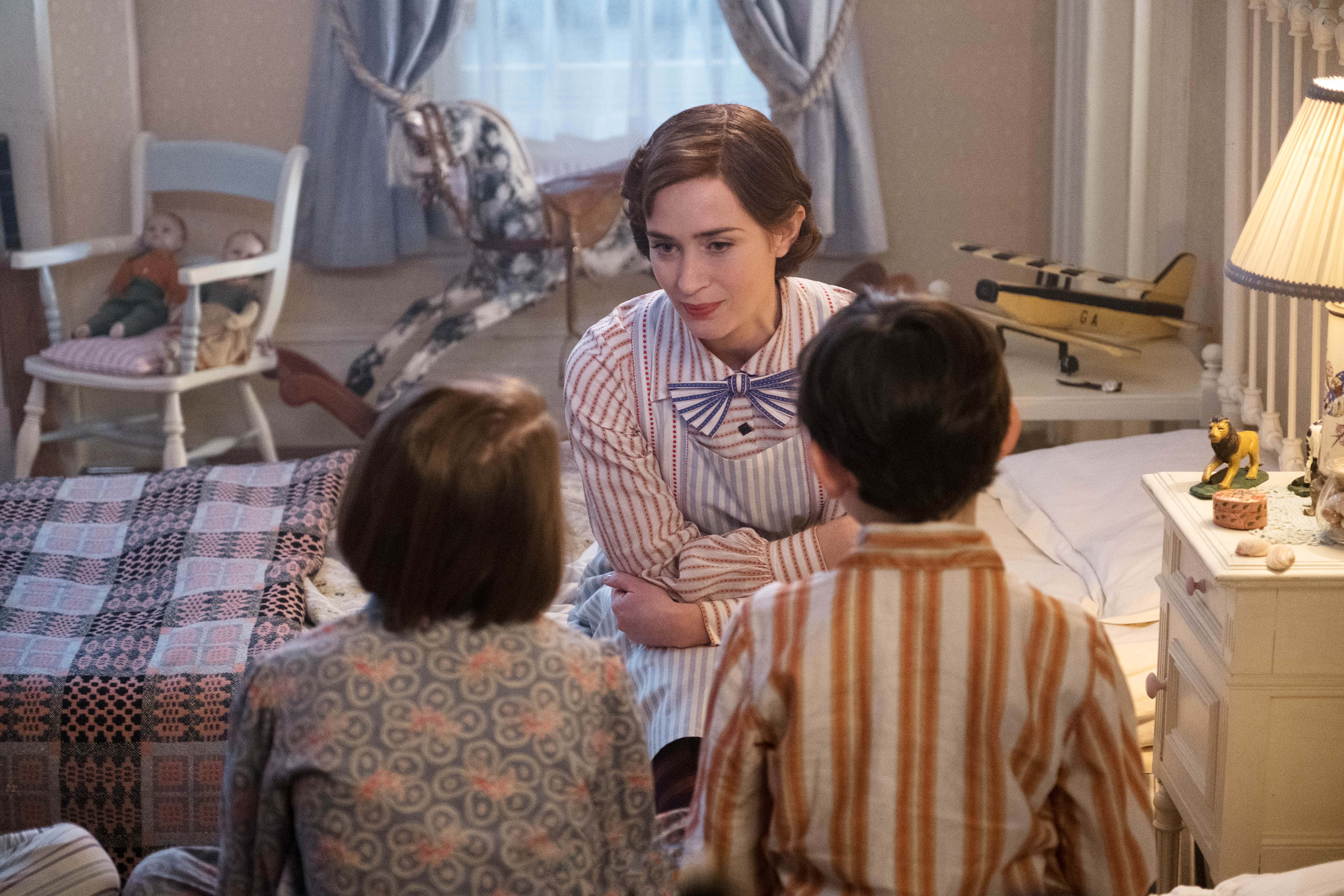 Mary in that special way that she has, helps each of them learn to deal and live through their heartache. She reminds them, and all of us, that just because someone is gone, they are always with us. They are in the place where lost things go, a tear jerker of a song for anyone has suffered a deep loss. Mary lets us all know, it's okay to embrace your feelings, but do not let them consume you. Dig deep, find joy, and live.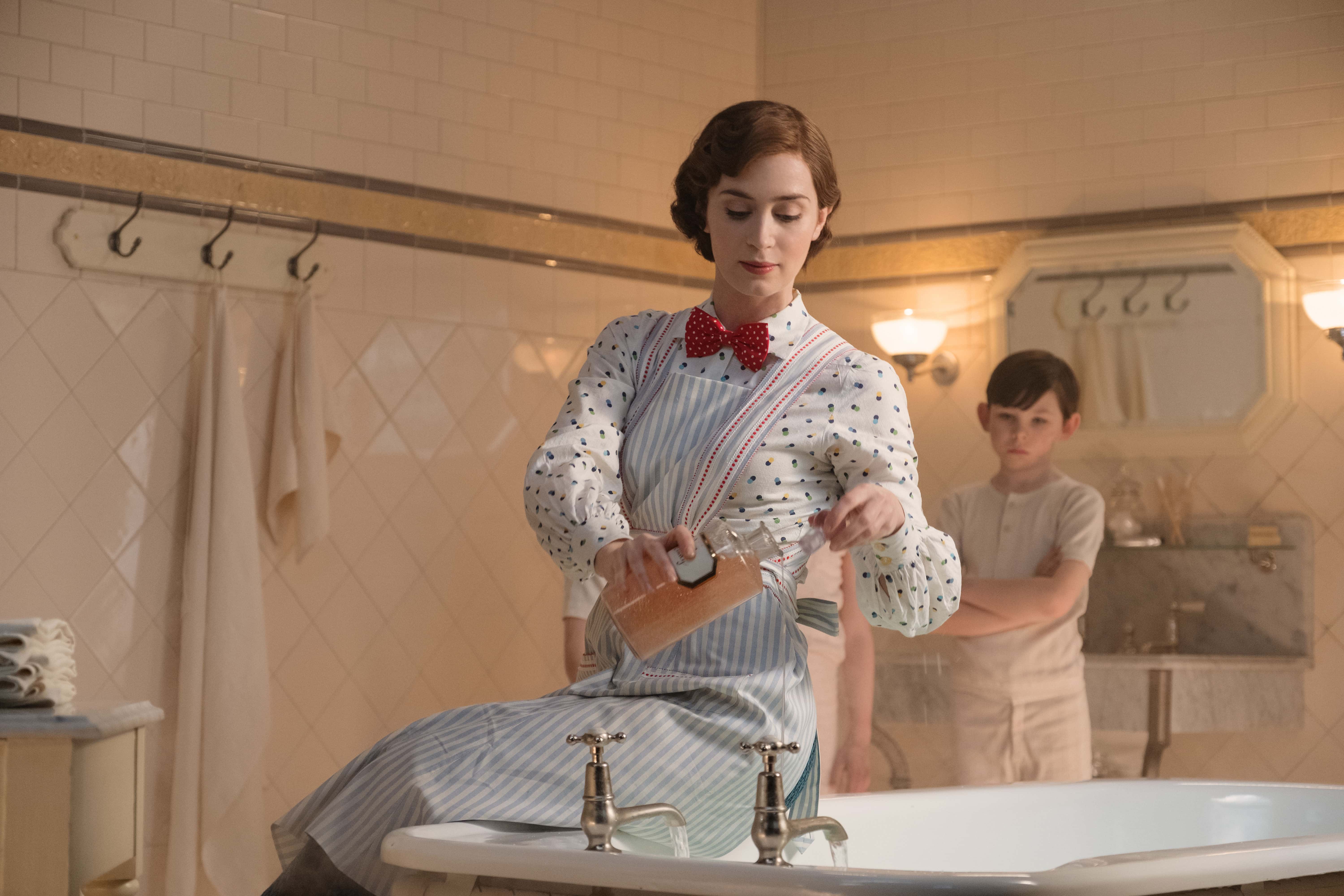 Is Mary Poppins Returns Safe For Kids?
Mary Poppins Returns is the perfect family-friendly movie. No curse words or violence, it is safe for everyone to enjoy. My family really enjoyed it. The kids have been singing and dancing along to the songs since Monday. Okay, so have I. Seriously, just wait until you hear these songs! We can't wait to watch it again in theaters during Winter Break.
For a more in-depth breakdown read my friend Patty's post: Mary Poppins Returns Parent Movie Review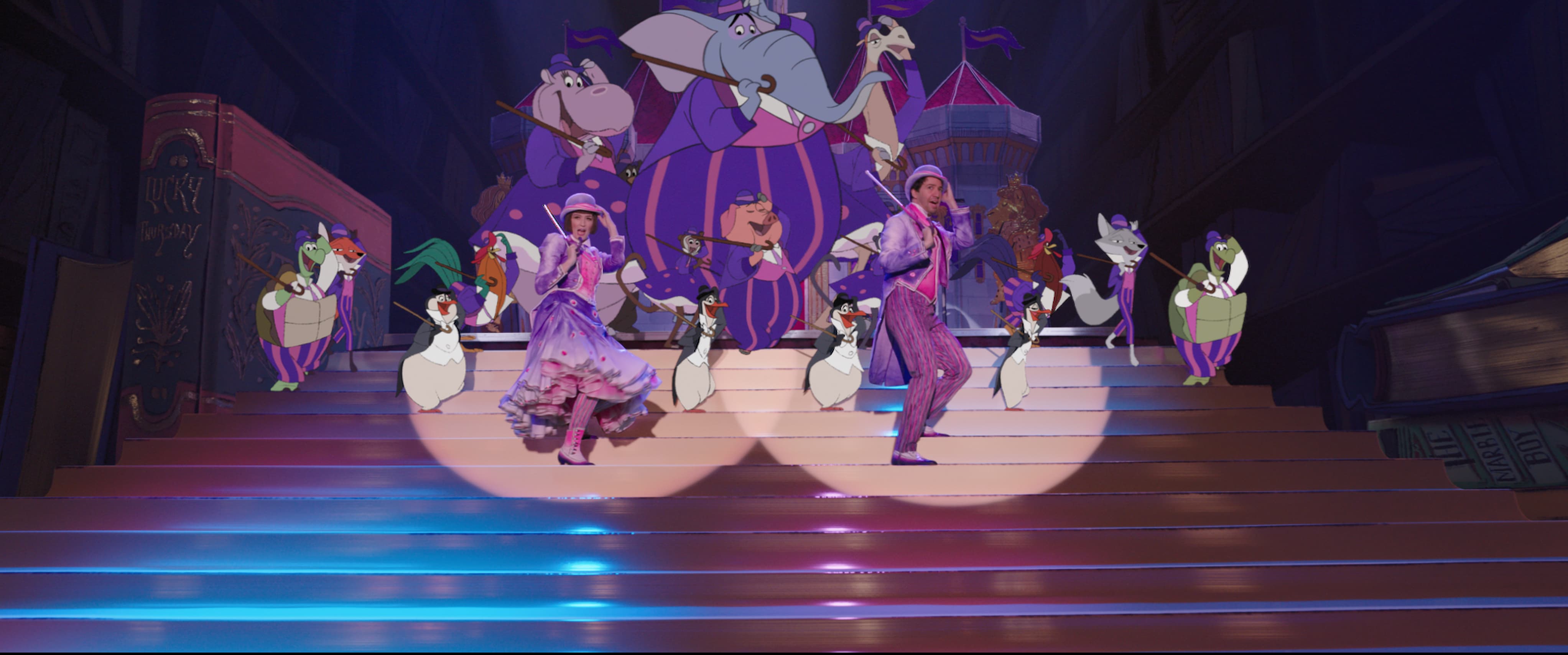 Mary Poppins Returns Easter Eggs and Cameos
There are a lot of gems in this movie that callback to the original, highlight the books, and of course relate to some other special films. I have your complete guide right here: Mary Poppins Returns Easter Eggs and Cameos
Mary Poppins Returns Free Coloring Pages and Activities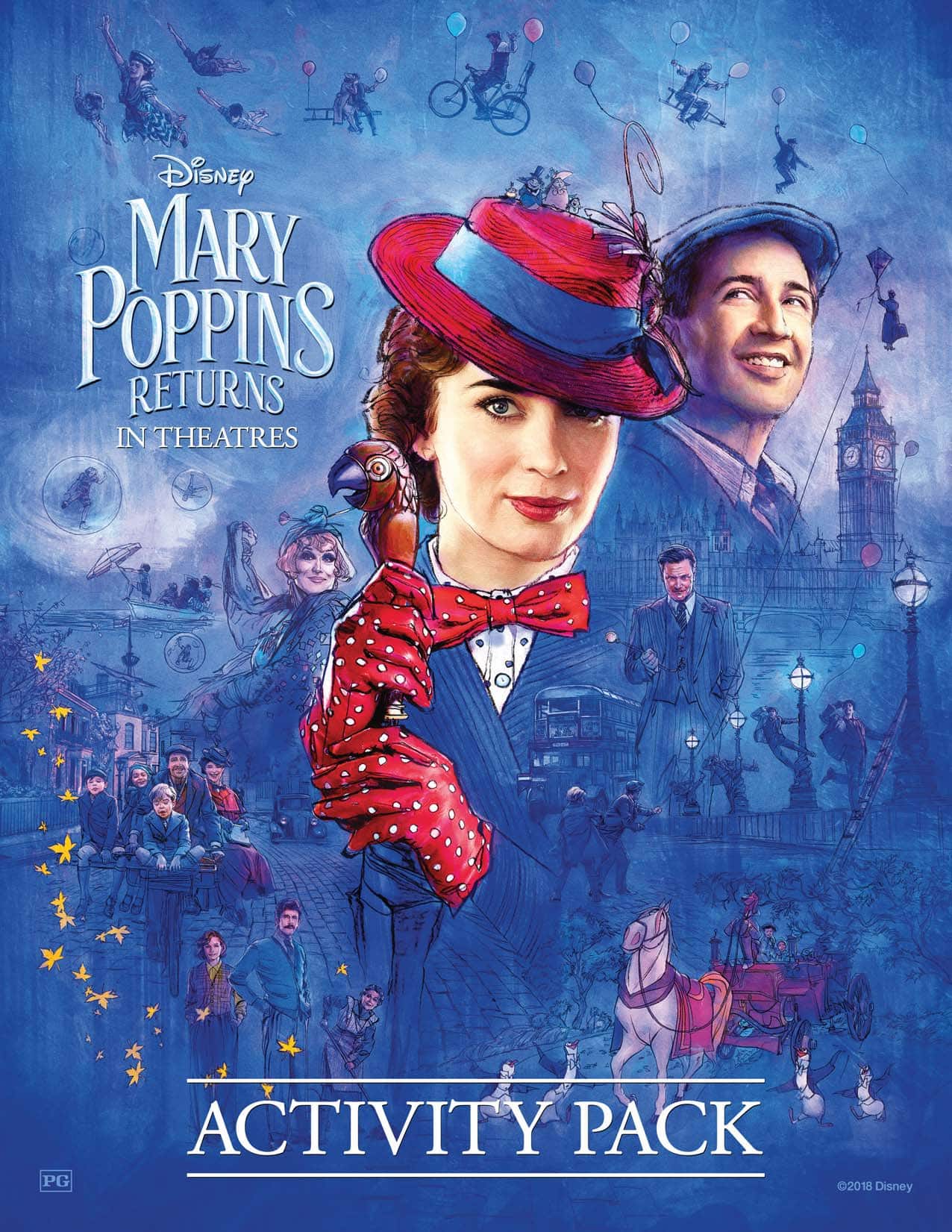 Click here to download Mary Poppins Returns Free Activities!
Mary Poppins Returns Trailer
SPIT-SPOT! GET CONNECTED WITH MARY ON FACEBOOK | TWITTER #MARYPOPPINSRETURNS | INSTAGRAM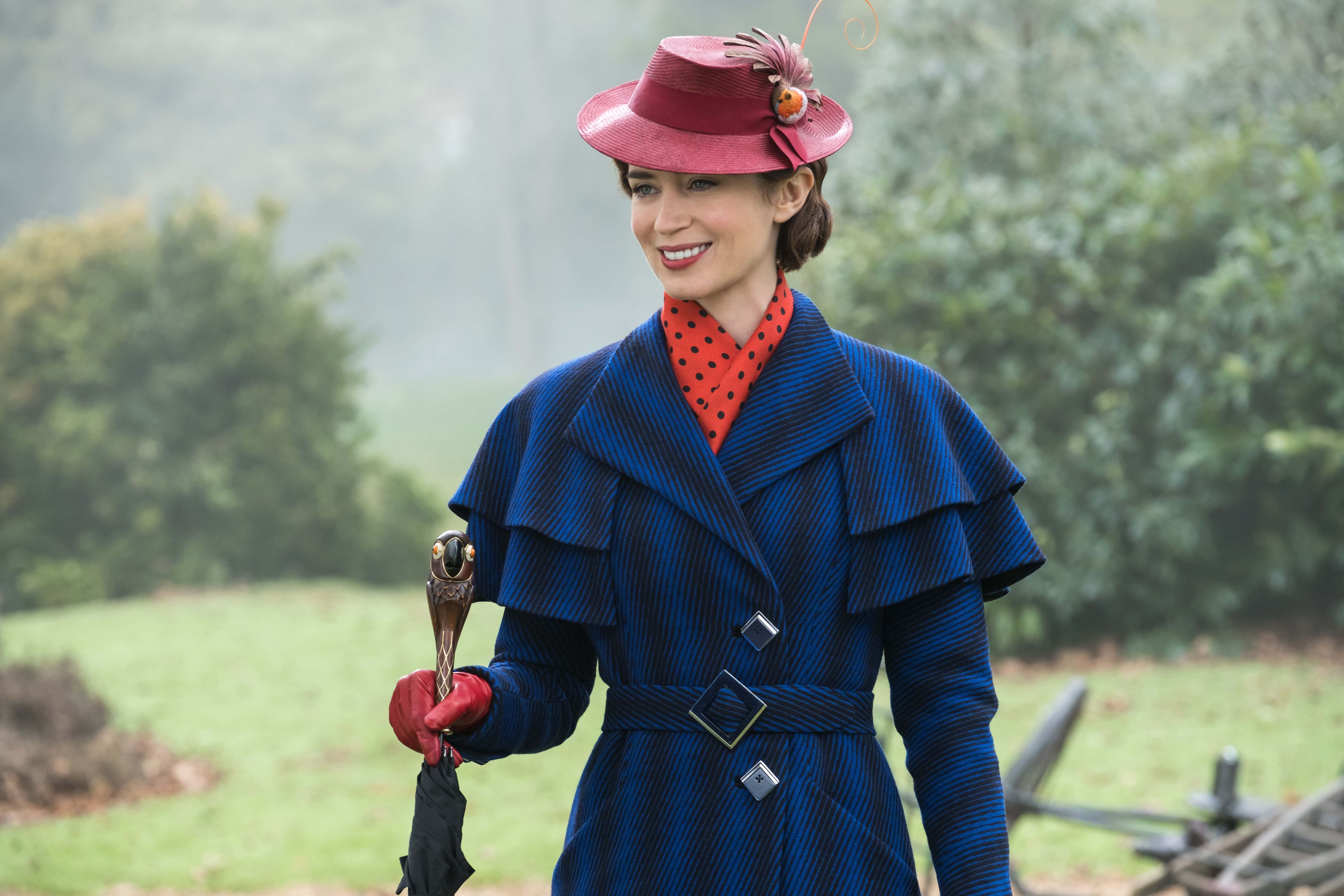 MARY POPPINS RETURNS IS IN THEATERS NOW!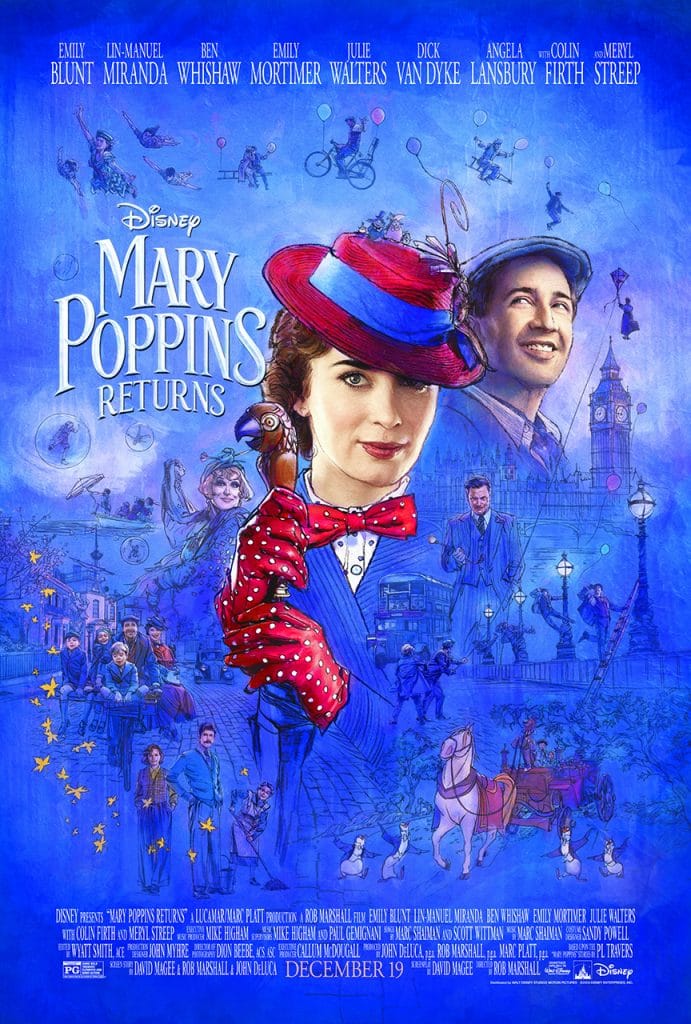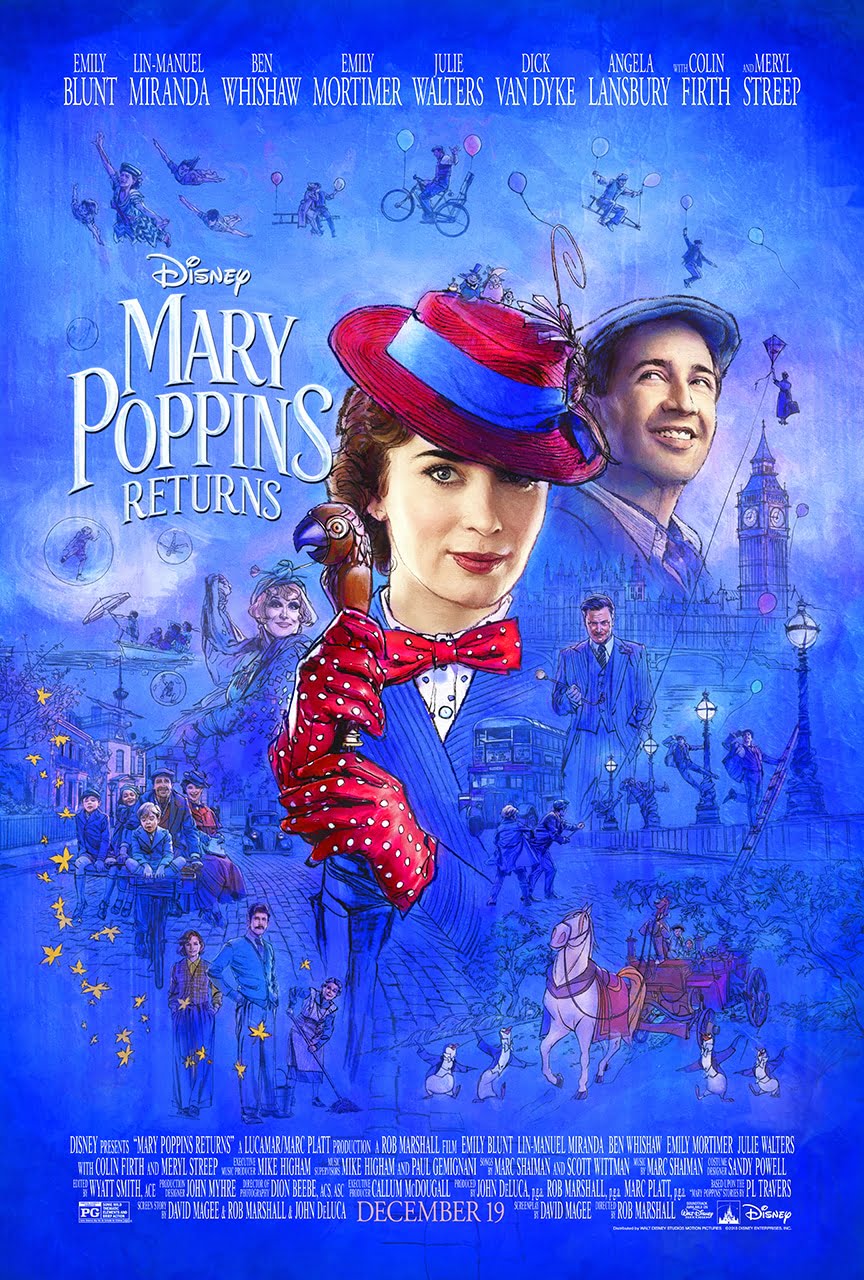 Mary Poppins Returns Trailer Reaction