What the hell are you? I am Venom. Okay, I'm not Venom but I do have a pretty sweet giveaway for you and that symbiote you picked up the other day. Keep reading to enter my Venom Blu-ray and shirt giveaway.
I received an advance copy for the purpose of this post. This post contains affiliate links. All opinions are my own.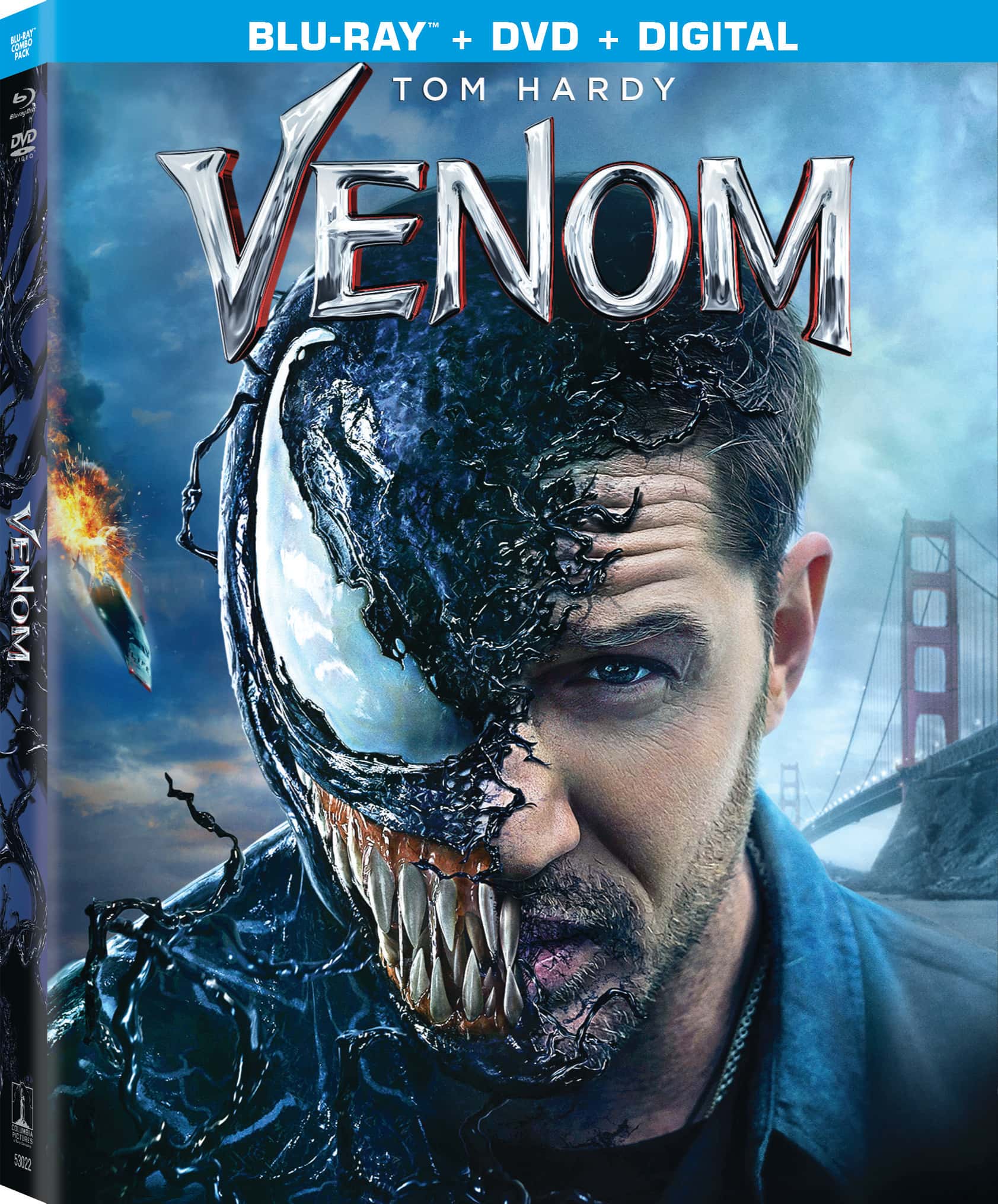 I was one of those people a little hesitant going into the theaters when Venom was released but Tom Hardy brought it in his performance of Eddie Brock/Venom. Venom almost felt like a best friends comedy and I'm not mad at that. Eddie and Venom are now ready to come home with you and bring their crazy adventures and organ eating tendencies with them.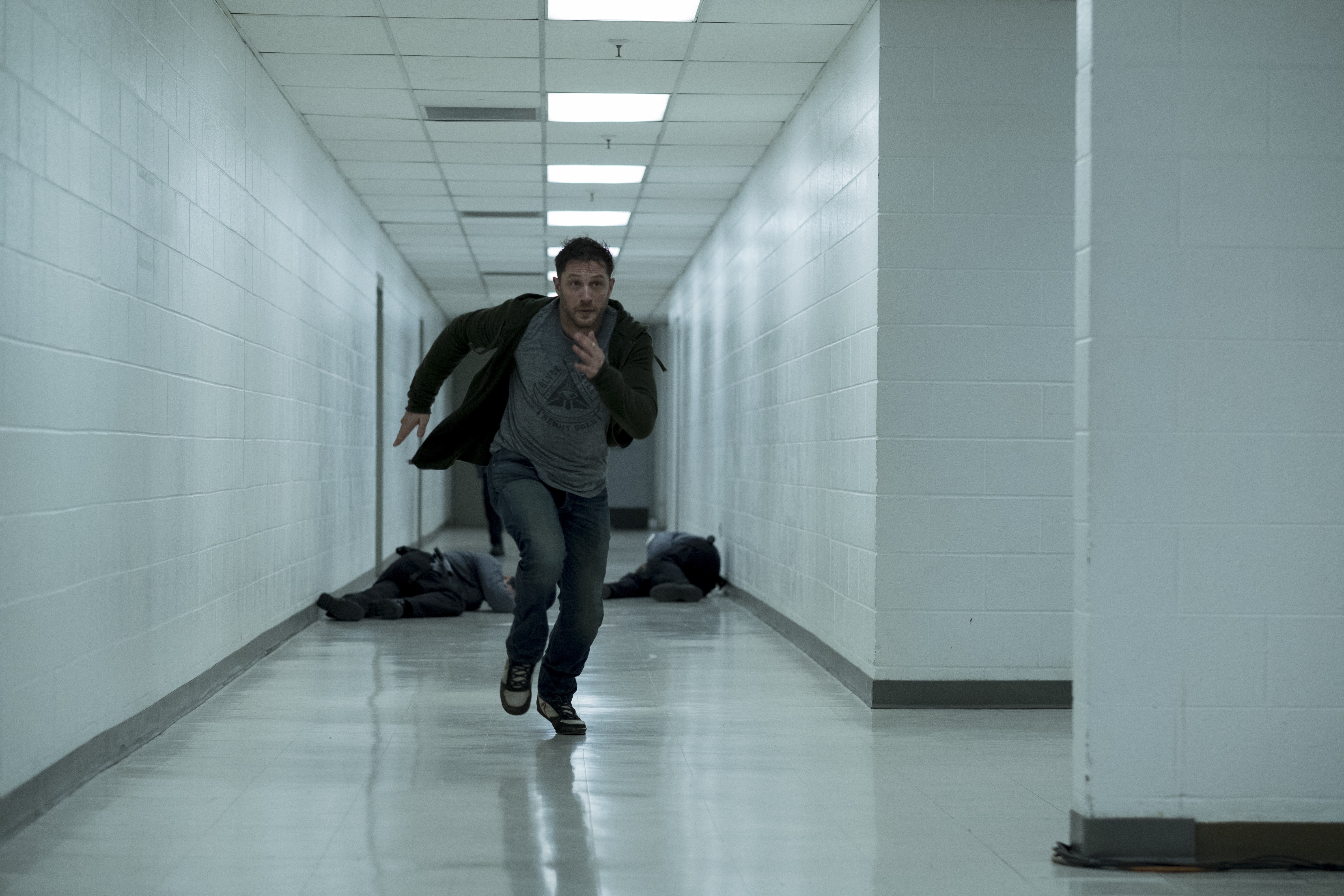 Venom Bonus Features Include
Venom Mode: When selecting this mode the film will engage informative pop-ups throughout the film to provide insight on the movie's relationship to the comics, and to reveal hidden references that even a seasoned Venom-fan may have missed!
You have gotta watch Venom in Venom mode. Trust me, it's pretty awesome.
Deleted & Extended Scenes: These deleted and extended scenes will give fans even more of the Venom action they loved in theaters!
Ride to Hospital – Eddie and Venom take a ride to the hospital.
Car Alarm – Let's just say that Venom is not fond of car alarms.
San Quentin – Extended post-credits scene at San Quentin.
From Symbiote to Screen: A mini documentary about the history of Venom in comics and his journey to the big screen. Interviews with Avi Arad, Matt Tolmach, Ruben Fleischer, Oliver Scholl, and Director and Comic Fanboy Kevin Smith.
The Lethal Protector in Action: Go behind the scenes with the production crew and learn the secrets behind the awesome Motorcycle stunts, wire stunts, and drones.
Venom Vision: A look at how Ruben Fleischer came to the project, gathered his team, and made Venom a reality. Utilizes interviews from cast, crew, and producers as well as Fleischer himself.
Designing Venom: Designing and creating Venom meant a huge challenge for VFX artists; follow the amazing journey.
Symbiote Secrets: Blink and you may have missed it! Enjoy the hidden references throughout the film.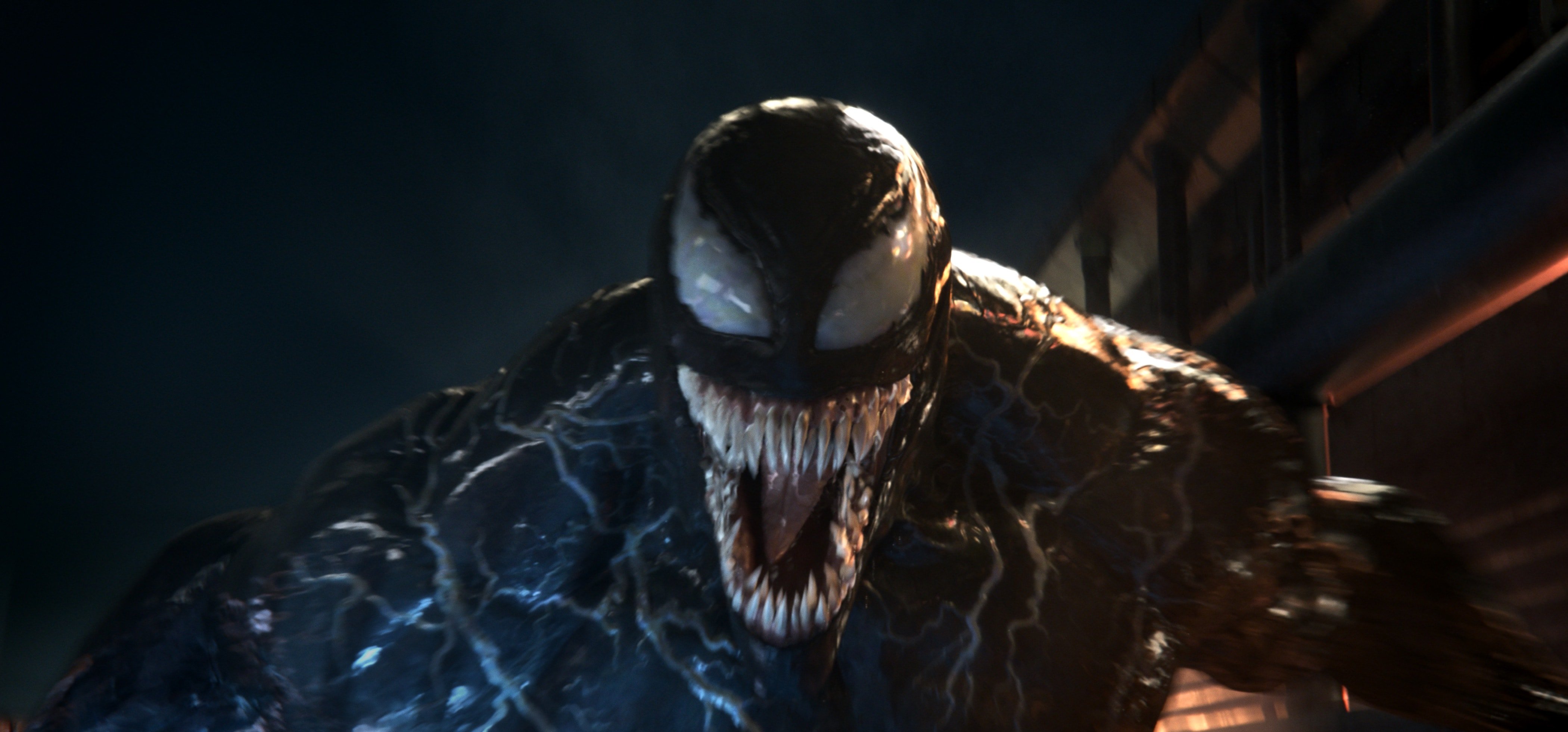 8 Select Scenes Pre-Vis sequences: See the progression of the visual effects, storyboards and fight chorography compared to the finished film.
"Venom" by Eminem – Music Video
"Sunflower" by Post Malone, Swae Lee (From Spider-Man: Into the Spider-Verse)
Spider-Man: Into the Spider-Verse Sneak Peek: Meanwhile in another universe…
Venom 4K Ultra HD™Also Includes:
Feature film presented with Dolby Vision high dynamic range and Dolby Atmos sound
Also includes the film and special features on the included high-def Blu-ray
VENOM Blu-ray combo Pack and We Are Venom T-Shirt Giveaway!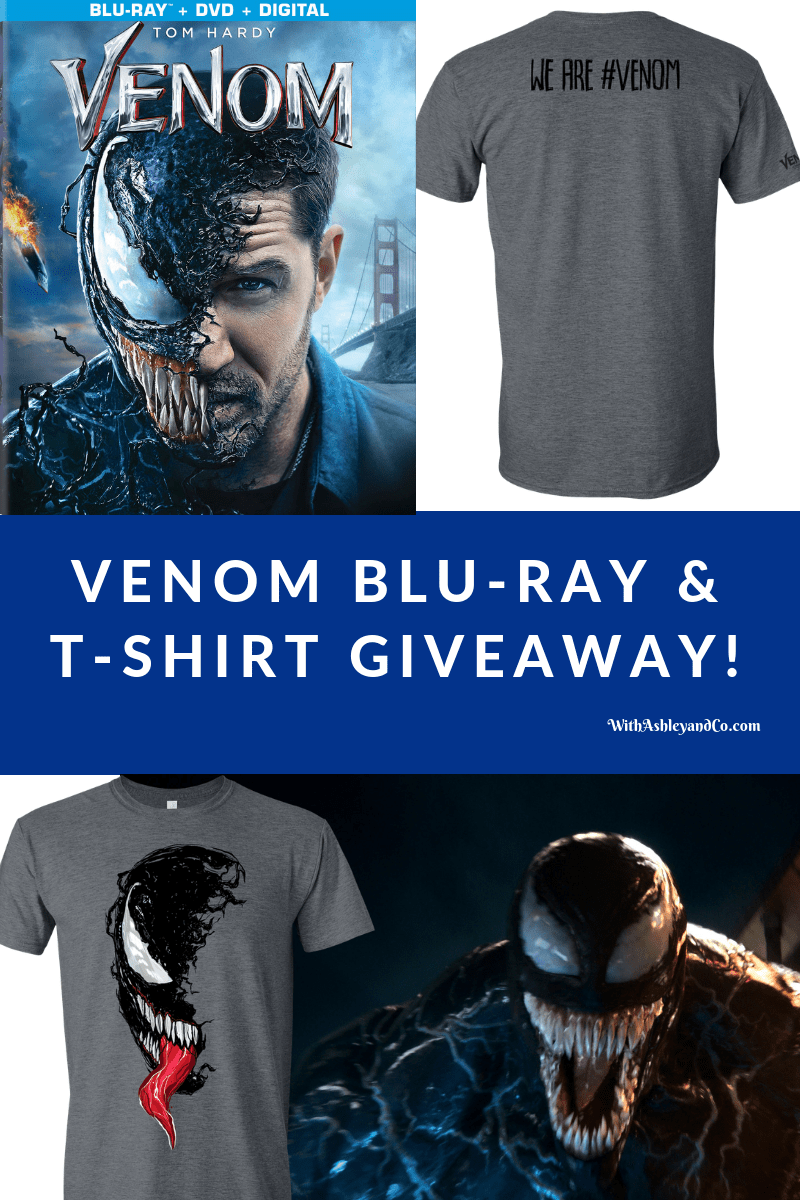 Enter to win Marvel's Venom Blu-ray and Shirt Giveaway (size Adult Small)
Venom Official Trailer