New this month on bookstands is Fairy In Waiting by Sophie Kinsella. Fairy In Waiting is a sequel to last year's Fairy Mom and Me. My daughter couldn't wait to read this new book and she is sharing her thoughts about it below.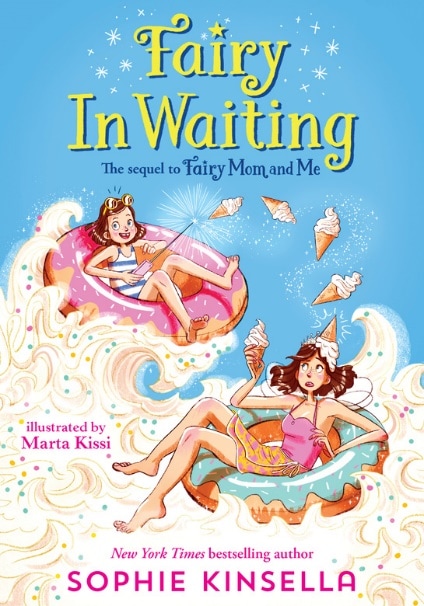 Thank you Random House for the advanced copy of Fairy In Waiting. All opinions are our own. Affiliate link below.
Ella Brook is used to being a fairy in waiting. It means that one day she will become a fairy with her own sparkly wings and Computawand, just like her mom. But sometimes Ella doesn't want to have to wait any longer. After all, she helps her mom remember magic codes all the time! If only there were a spell for growing up faster. . .
Will Ella prove that she's ready to become a fairy? Or will she learn that she doesn't need real magic to save the day?
Fairy In Waiting is broken down into four short stories that include black and white illustrations that are perfect compliments to the story.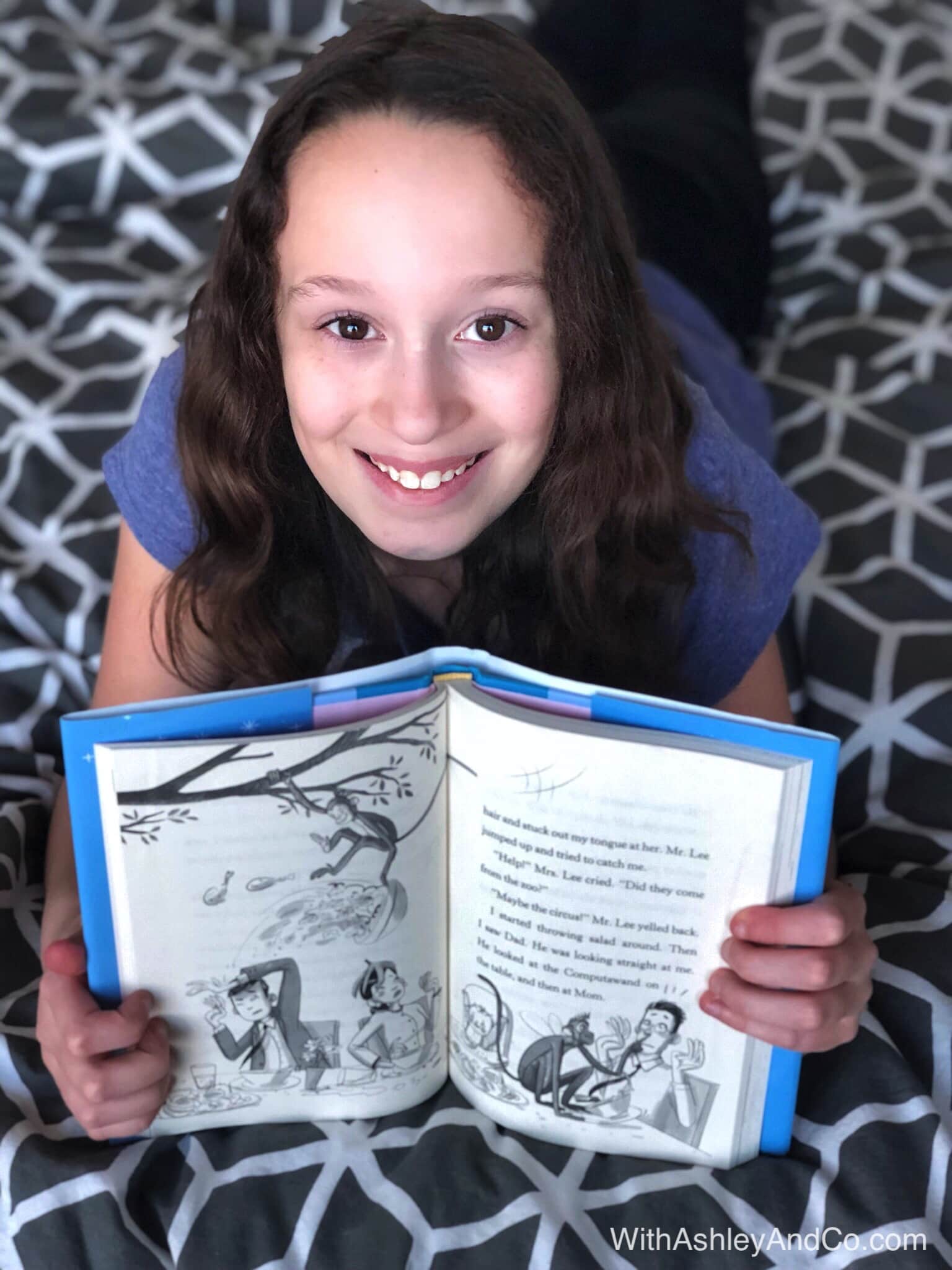 Fairy In Waiting Book Review
This is what my bookworm had to say about Fairy In Waiting.
I really liked this book, because it was funny and sweet. Out of all the stories, my favorite was The Magic Wardrobe. Why? It was about a lonely wardrobe who needed someone to love and care for it. When the wardrobe started to cry, I can't tell you why I don't want to spoil it, Ella did what I would have done. Comforted the wardrobe and make it feel better.
I also like that Ella's Mom is a fairy. She and Ella are my favorite characters in these books. It is definitely something girls will enjoy. I know this one is just coming out but I hope she writes more. Ella is awesome!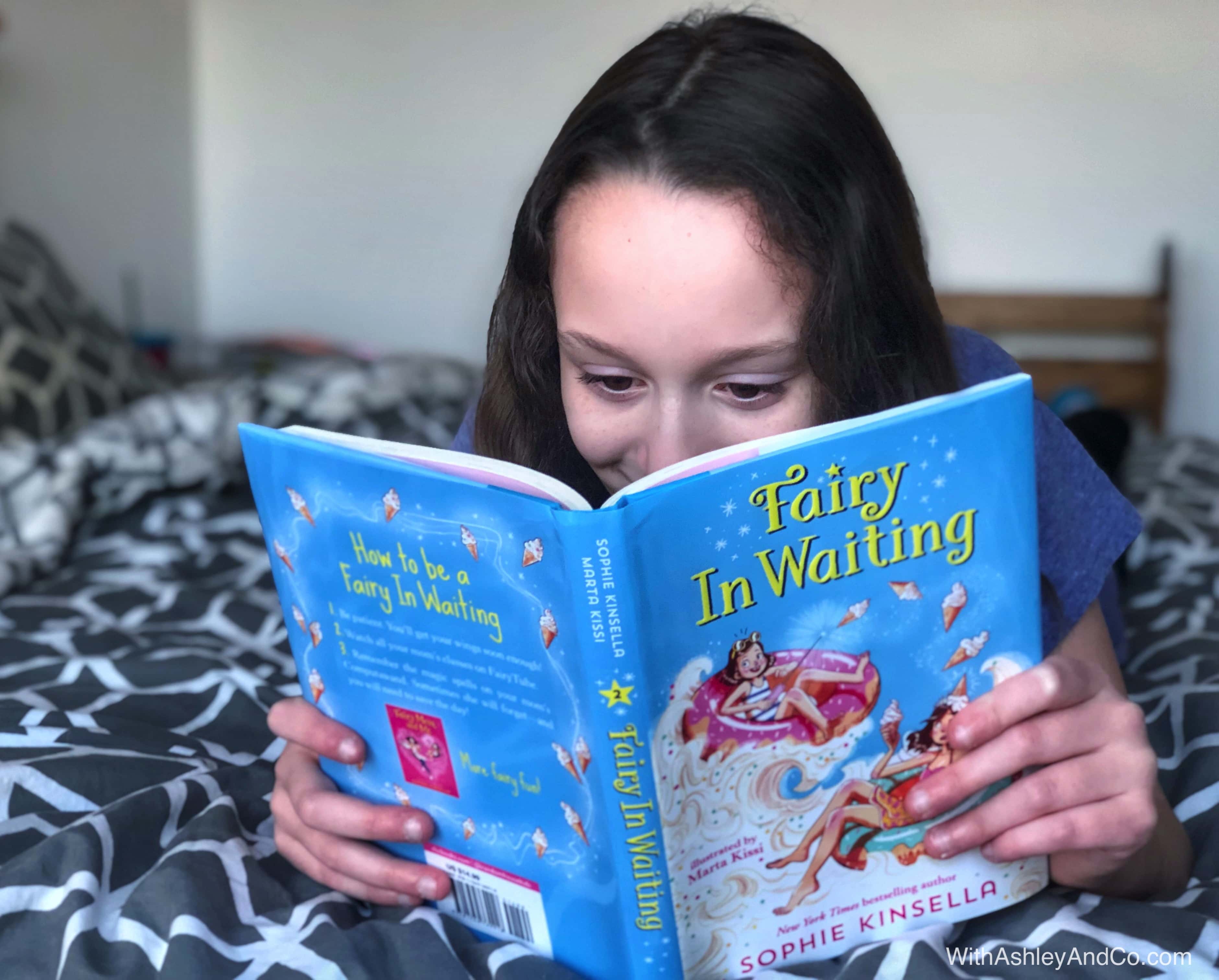 Buy Fairy In Waiting
Fairy In Waiting is a young reader book, aimed for ages 7-10. But we agree the story and fun of it is for all ages. I mean, I read young adult fiction all the time, so age is nothing but a suggestion!
Get Fairy In Waiting on Amazon and wherever books are sold.