Whether you are headed back to campus or traversing the city trying to get to the office, the Jetson Quest Electric Scooter is a must have. It will help you get to where you need to go on time and without breaking a sweat.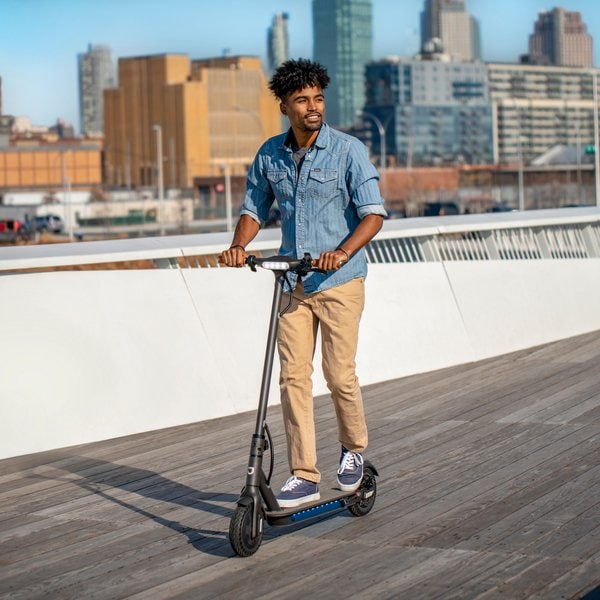 This post is in partnership with Best Buy. All opinions are our own.
Jetson Quest Electric Scooter
My husband and I are big fans of the electric scooters we have here in the city. They make it so easy to get around, especially when traffic is crazy. Going a few blocks doesn't need to take 20 minutes right? I told him the other day this would've been so awesome to use around campus. But where do you even buy these things?
Enter Best Buy and the Jetson Quest Electric Scooter. Who knew Best Buy was home to an electric scooter and the safety gear that goes along with it? I know I didn't. What I do know is I wish they had sold these things when I was in school.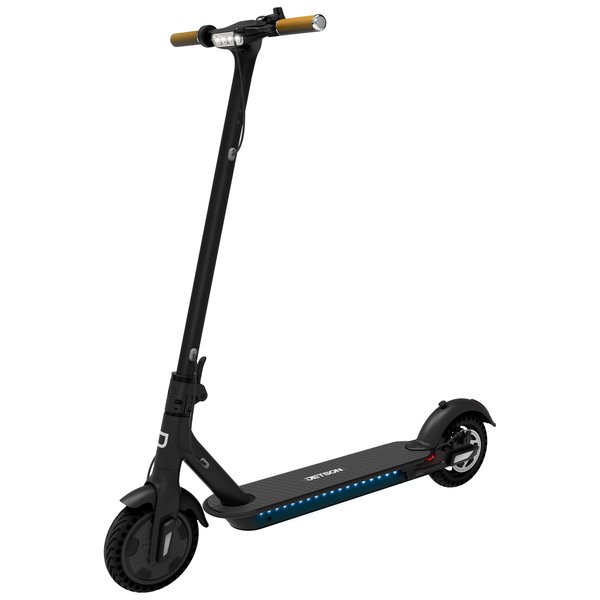 What makes the Jetson Quest a campus must have?
Tires and Brakes
No flat, solid tires are engineered to absorb shock.
Disc brakes provide maximum stopping power.
Battery Life
Premium lithium-ion battery lasts for 18 miles
LED Display
The display shows battery life, current speed, and more.
Speed
The Quest can reach a top speed of 15 mph thanks to its 250W hub motor.
LED Lights
The Quest is equipped with an ultra-bright LED headlight and taillight which improves visibility and safety as you as you ride on roads and sidewalks
Weight Capacity
This scooter can handle any rider weighing up to 220.5 lbs.
Foldable Design
The foldable design of The Quest makes it easy to store in your car's trunk or underneath a desk.
Verdict:
After experiencing how using an electric scooter can make life easier, I would say purchasing a Jetson Quest is a great investment. Your back, feet, and classmates will thank you. Why the classmates? Well you won't be sweating after running from one side of campus to the other which will make those hour long lectures slightly more bearable. Same goes for your officemates, no one wants to smell you, trust me.
Where to buy the Jetson Quest Electric Scooter?
Get your Jetson Scooter, electric bikes, and boards at
Best Buy
. Don't forget about safety! Make sure you read the inclosed safety precautions, follow all state and local regulations pertaining to this product, and always use protective hear. Protective gear can also be purchased at
Best Buy
.