New on Netflix, is a show perfect for fans of the How To Train You Dragon series. Dragons Rescue Riders is a new chapter to the Dragon story, set in the world of DreamWorks Dragons. We had a chance to screen the first season and my family had a lot to say about it. Don't worry no spoilers in this Dragons Rescue Riders review, just what you can expect and why you will fall in love with these dragons and their human friends.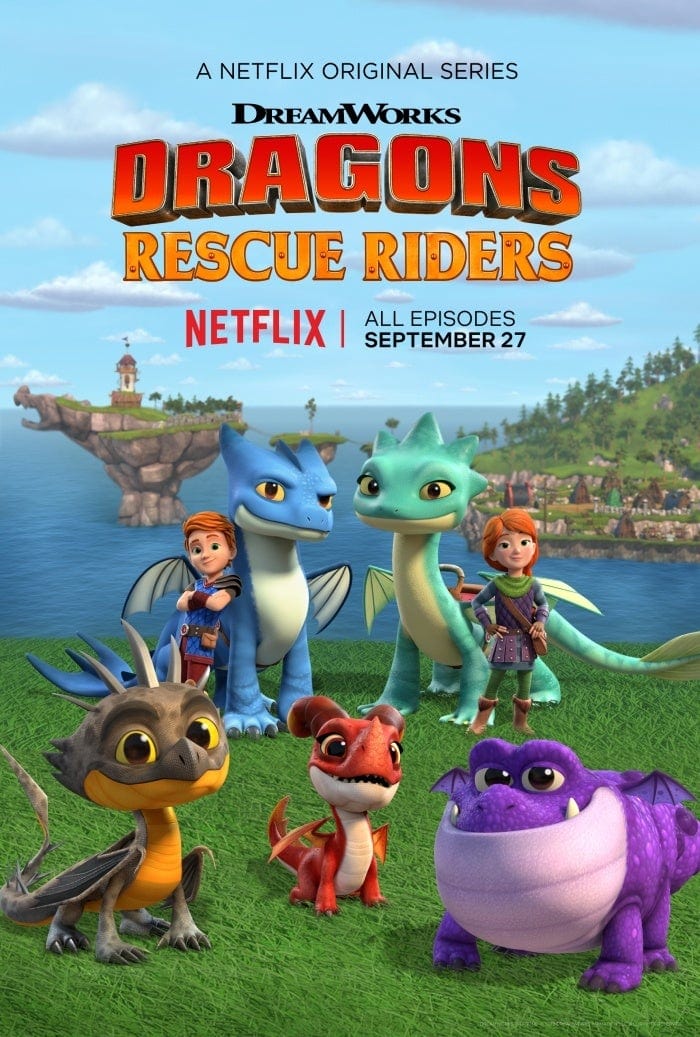 Dragons Rescue Riders Review
Dragons Rescue Riders follows the adventures of twins, Dak and Leyla, who because they were raised by dragons, share a unique ability to communicate with them. The brother and sister lead a team of five adorable young dragons, Winger, Summer, Cutter, and Burple with whom they spend their days rescuing other dragons, and helping the people in their adopted town of Huttsgalor.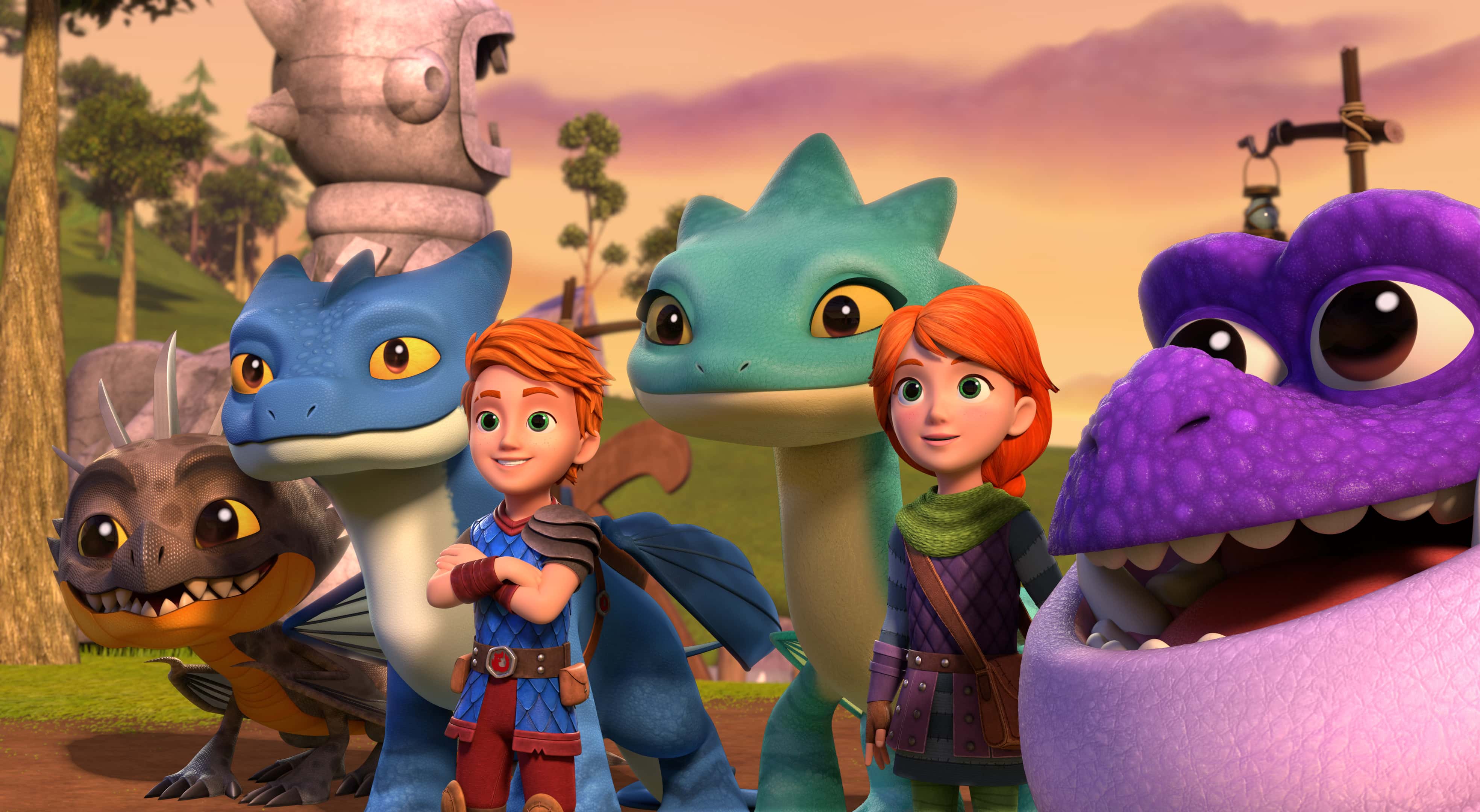 Unlike the Dragons movies, these kids can understand and speak to the dragons. This fact made my kids immediately love the show. Who wouldn't want to hang with dragons and actually talk to them? My son's favorite dragon is Burple, the large purple dragon who loves to eat. That's probably why he likes him so much! My daughter loves Summer, the water dragon whom Leyla rides. She is smart, sassy, and Leyla's best dragon friend.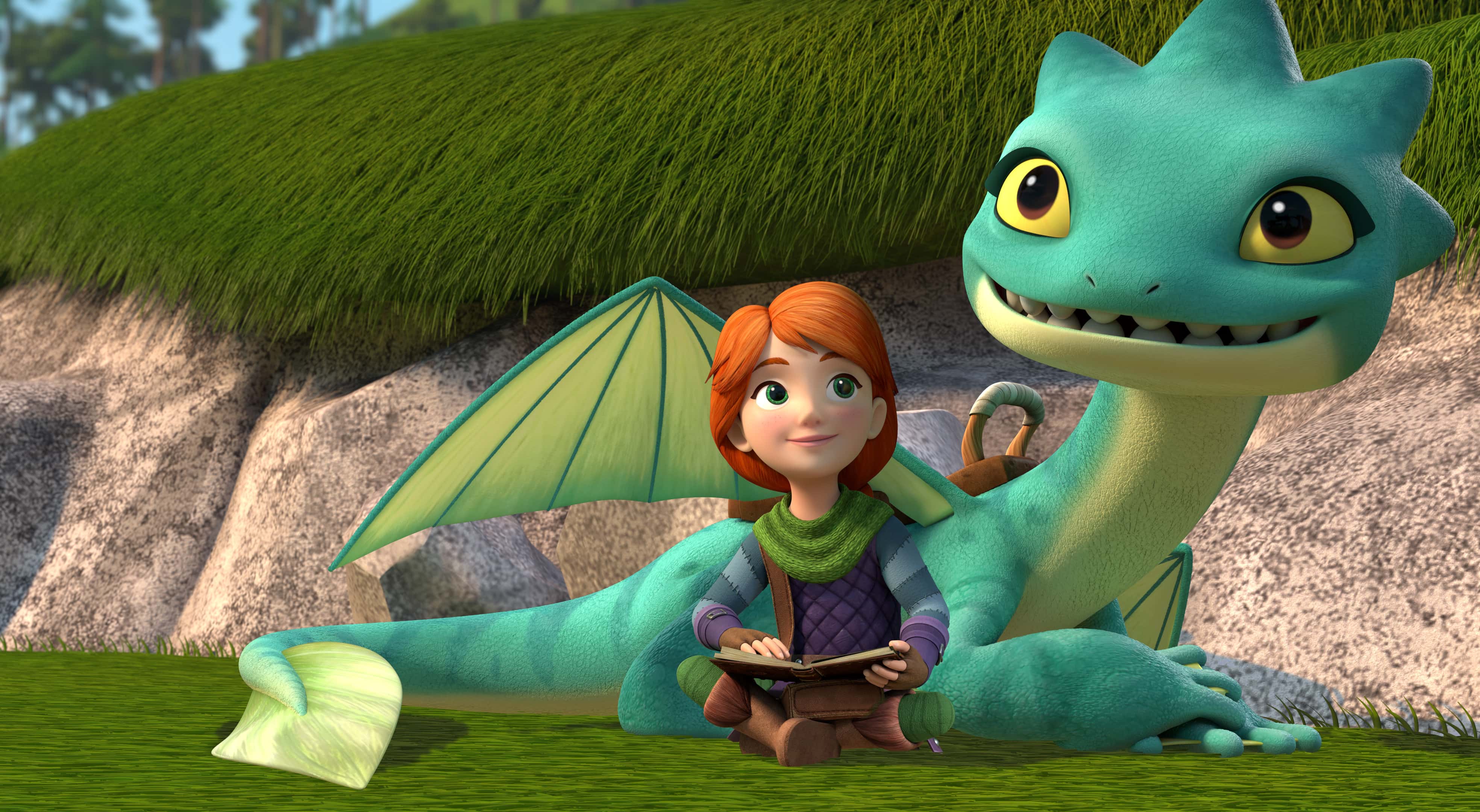 Although the show is geared towards a younger audience, it is an enjoyable family series. Giving the dragons the ability to talk allows them to showoff their personalities in a way we haven't seen before in the Dragons films. Each dragon is unique, charming, and will make your children wish they too had been raised alongside dragons.
Unlike the films that had a large connected story, the series is episodic. Each episode follows the group on their missions to help dragons or humans and ends with a moral to the story. It's simple true, but sometimes shows don't need to be complicated. And being simplistic, it isn't worried about the more dramatic elements of the How to Train Your Dragon films, instead focusing on the wonder of having living dragons, bright colors, and action.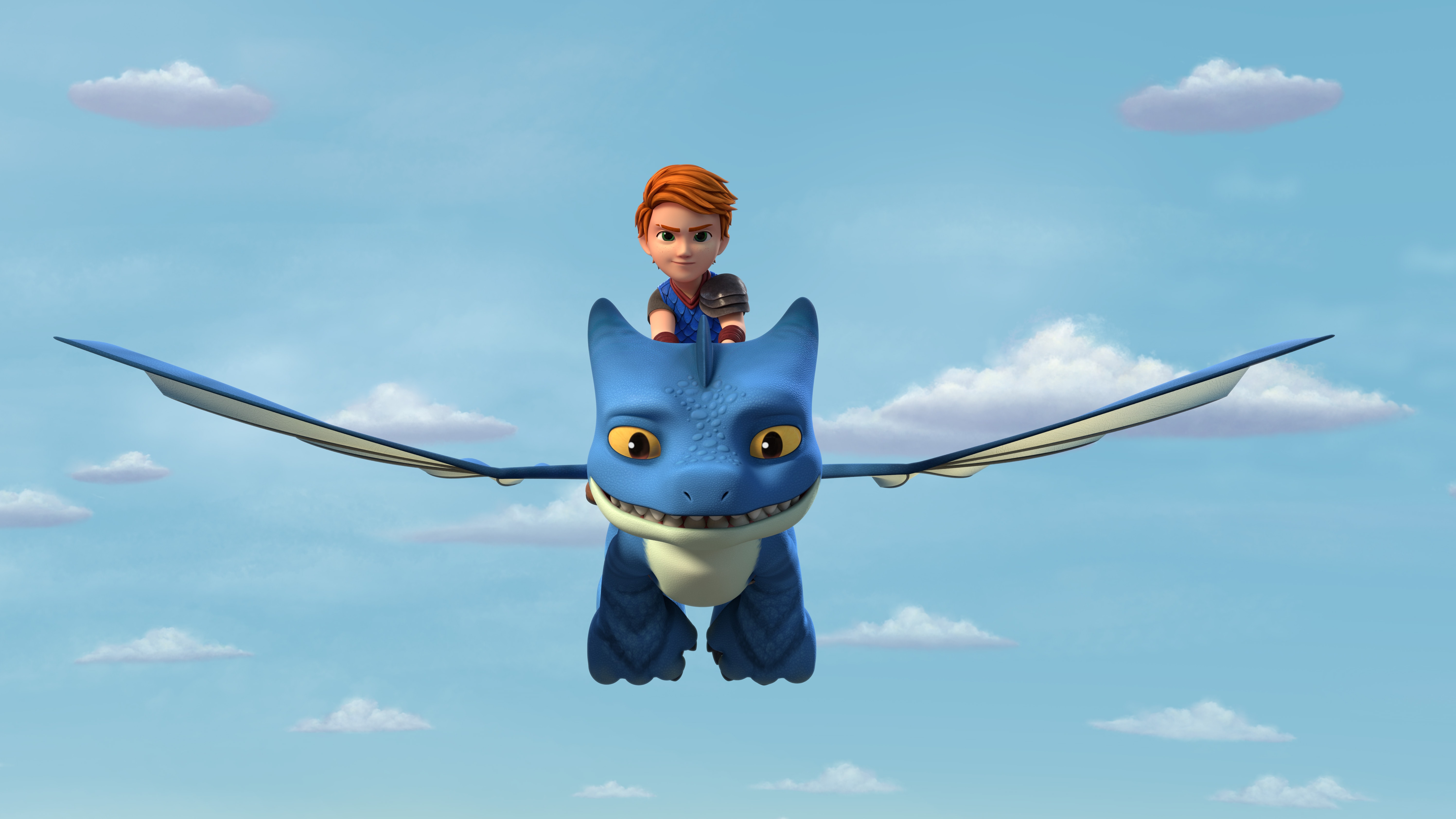 There isn't much in the way of villains. The closest we come to one os Magnus, a villager who is often at odds with the Rescue Riders. But even when something seems to be going wrong, the tone is kept light and non-threatening. Our favorite scenes involve the dragons showing off their skills whether in combat or training exercises.
The kids not only that the dragons talk but also that their missions are to help people in need. That no matter what kind someone is, whether dragon or human, the Rescue Riders are quick to come to their aid. And that message is something we should all take to heart.
Rating: 5/5 for a family-friendly, fun show
DreamWorks Dragons Rescue Riders features the voice talents of Nicolas Cantu (The Amazing World of Gumball, Sofia The First) as "Dak," who is in charge of training the Rescue Riders and Brennley Brown (The Voice, Sofia The First) as "Leyla," Dak's twin who is a whiz on all things dragons. Voicing the young dragons are Marsai Martin (Little, Black-ish) as "Aggro," Zach Callison (Steven Universe, The Goldbergs) as "Winger," Skai Jackson (Jessie, Bunk'd) as "Summer," Noah Bentley (Adam Ruins Everything) as "Burple," Andre Robinson (Dragons: Race to the Edge, Niko and the Sword of Light) as "Cutter."
Dragons Rescue Riders September 27, 2019 only on Netflix!