Come for The Beatles music stay for a fun ride, Yesterday is available now on digital and coming to 4K, Blu-ray, and DVD on September 24, 2019. I've got a giveaway for you so you can rock on to Yesterday, Let It Be, and more! Keep reading for my Yesterday movie review and why this one won my cynical heart over.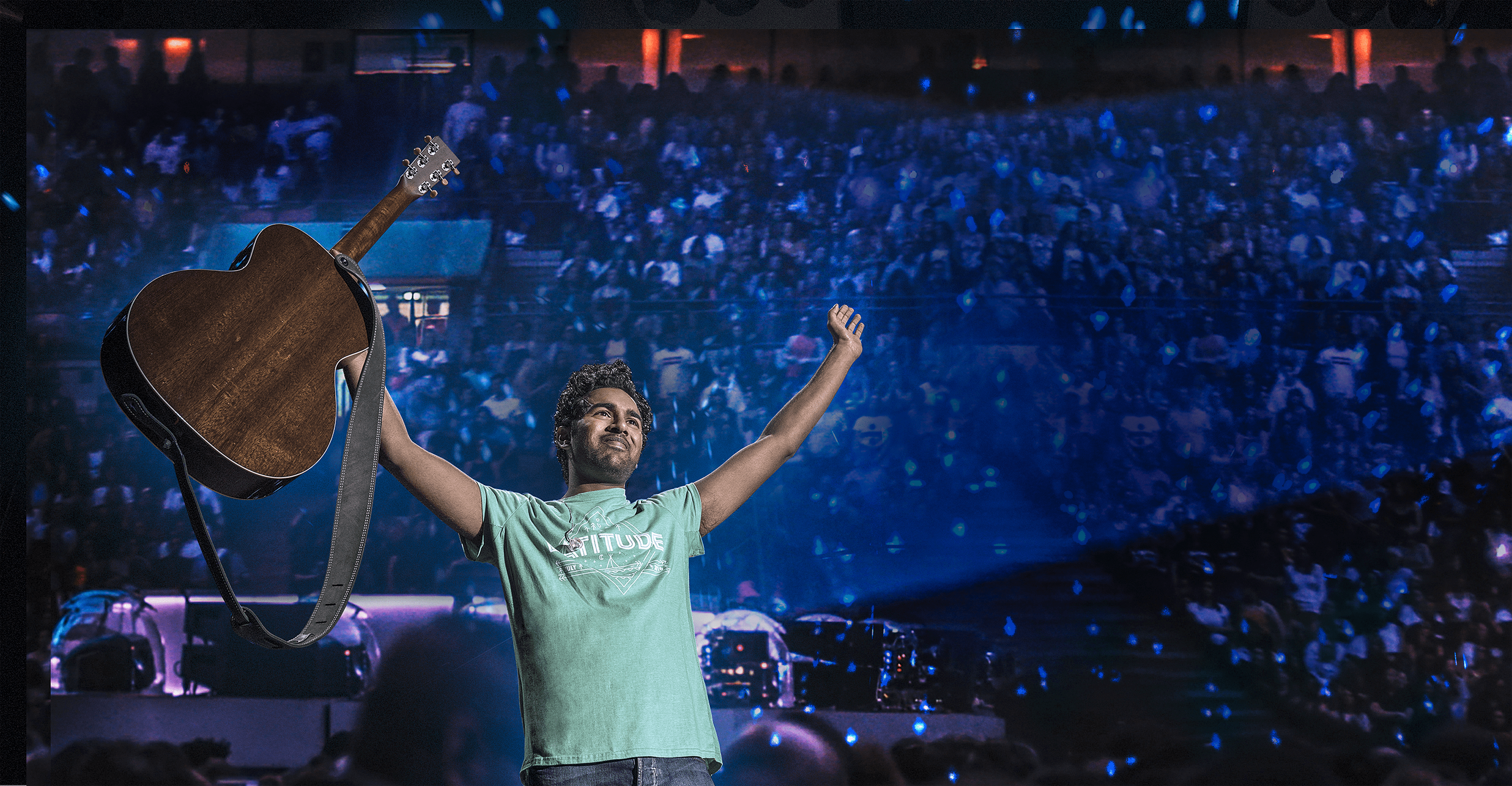 Thank you to Universal Pictures for this review copy. All opinions are my own.
Yesterday Movie Review
I'll fully admit it, Yesterday looked like it would be an okay movie but not one that I would actually enjoy watching. I thought it would follow the typical amnesia, dream sequence-type films meaning Yesterday would be predictable and without something special to set it apart from all the other films.
I was wrong. Yesterday is a playful, fun, heart-felt, musical ride that despite the fantastical elements of the story, is relatable. Plus it doesn't hurt that the soundtrack is heavy on The Beatles with a side of Ed Sheeran.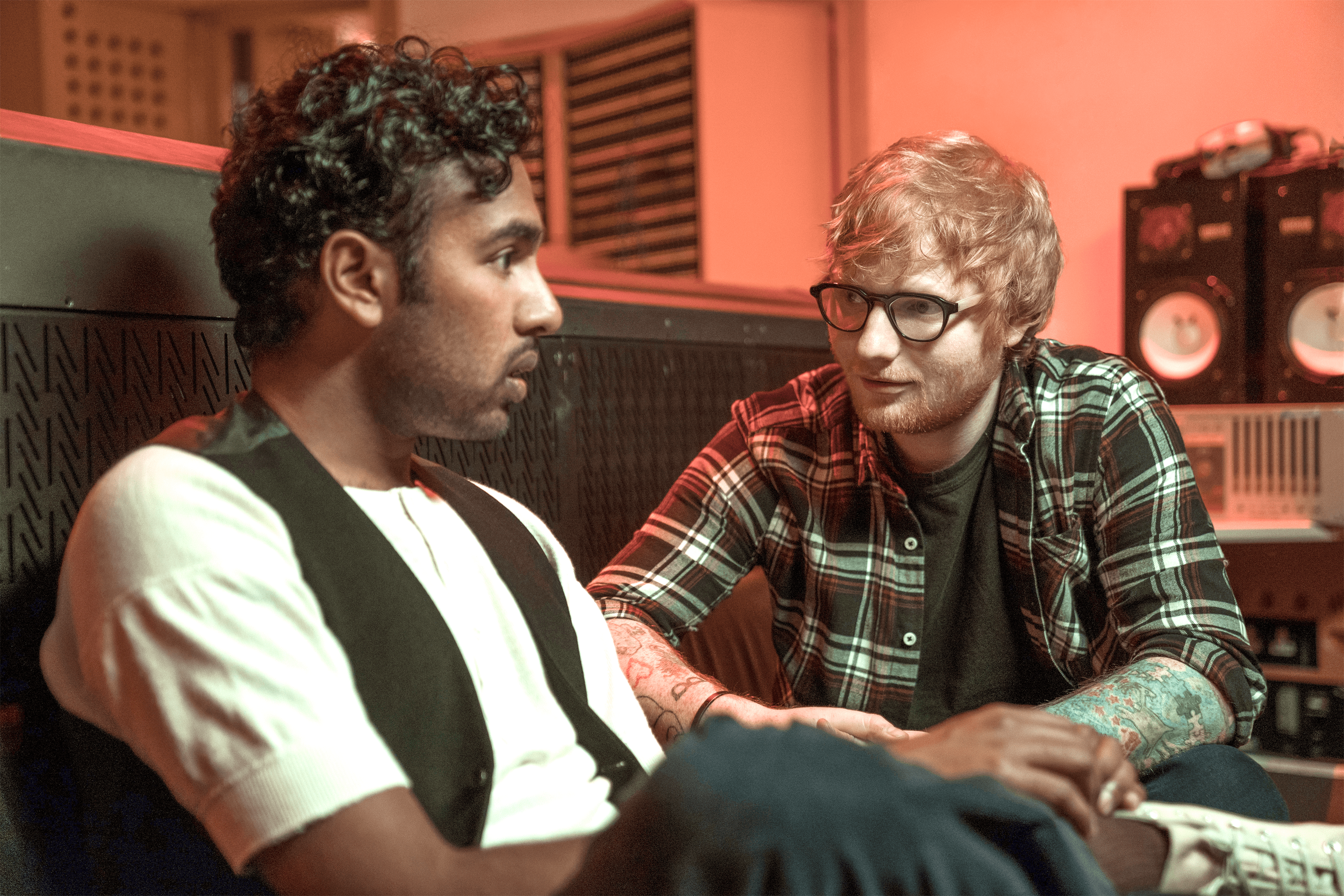 Himesh Patel stars as Jack Malik, an aspiring singer-songwriter, whom despite the support of childhood best friend Ellie Appleton (Lily James), decides it's time to quit on his dream. The night he decides this however, he gets hit by a bus during a blackout that is worldwide. After waking up in the hospital, he realizes he is the only person in the world who remembers The Beatles, coke, and Harry Potter.
Jack starts playing the band's songs, passing them off as his own, and the fame comes quickly. But when Ellie reveals her true feelings for him, Jack comes to realize that he's now in danger of losing the only person who's always had his back and doesn't care if his songs are Beatles level amazing.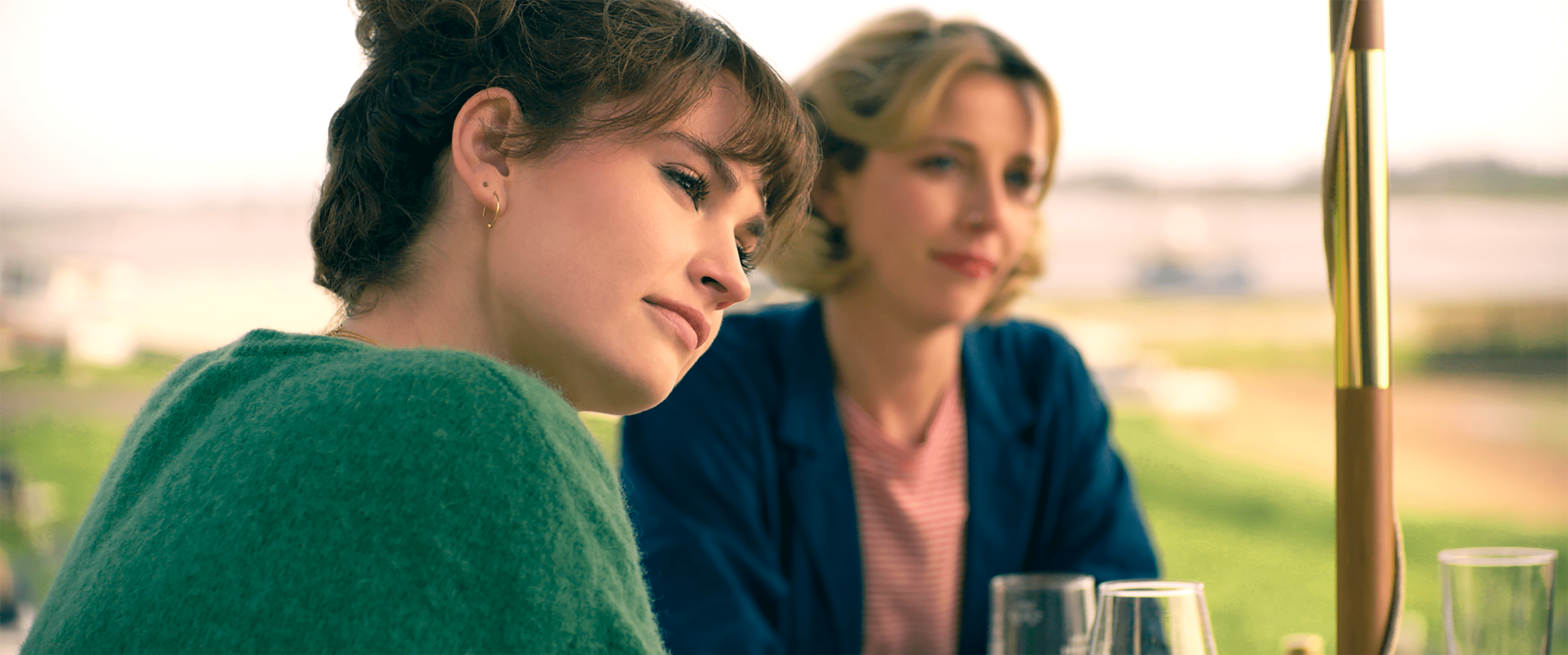 My favorite moment of the film came when Jack speaks to John Lennon.
"Have you had a happy life?" – Jack

"Very." – John

"But not successful?" – Jack

"I just said, very happy. That means successful."- John
John goes on to explain he had a job he liked, a wife, essentially a good life that he fought for. The message here was that living a life worth living doesn't mean you're famous or rich. It means that you pursued what makes you happy and in the end that fulfills you more than money or fame ever could.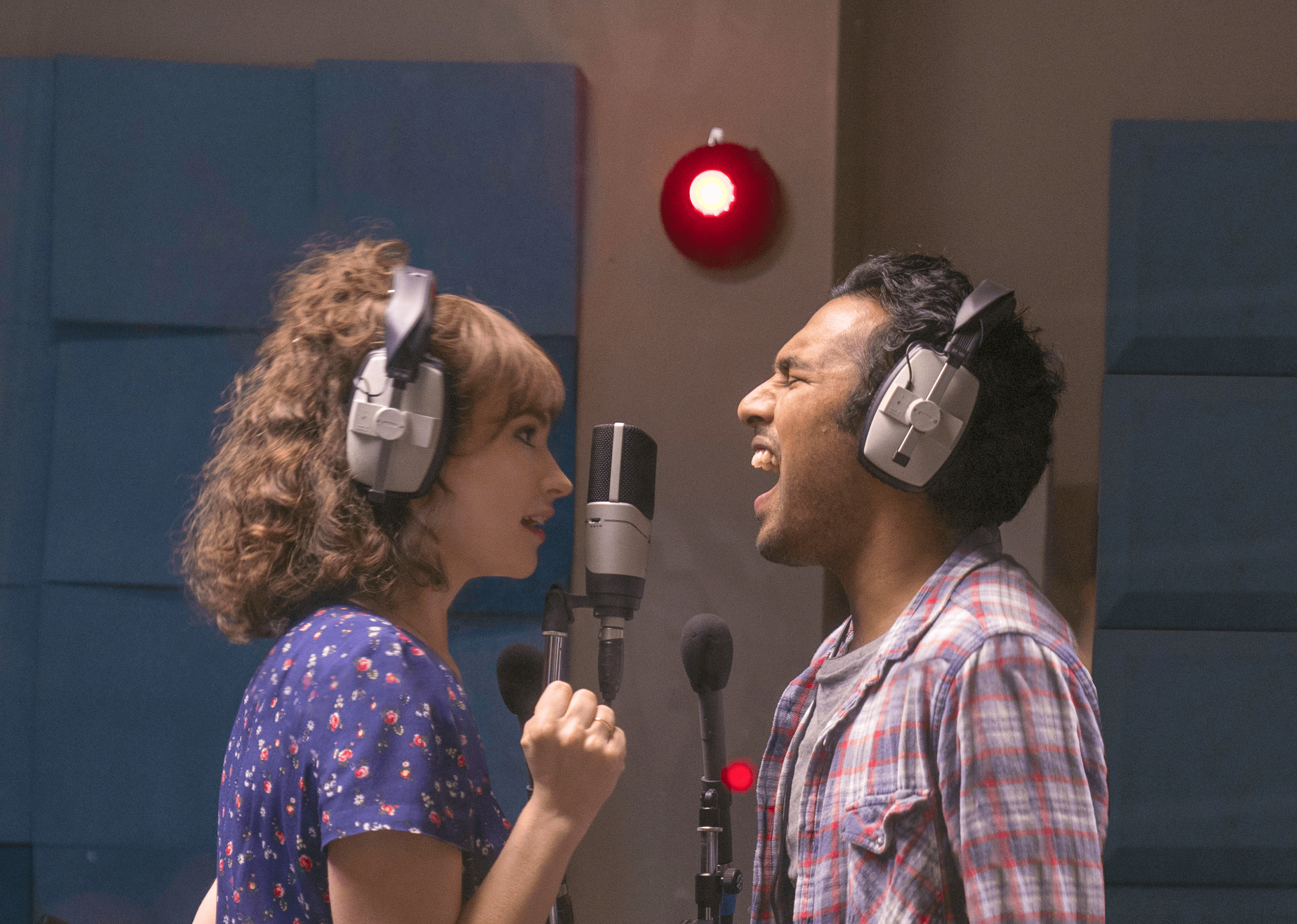 The chemistry of the cast and the visuals of Danny Boyle help to propel the story and engage the audience. While there are unexplained questions if you're looking for a romantic comedy sprinkled with some magic, Yesterday is the film for you.
Yesterday Movie Bonus Features on 4K Ultra HD, Blu-ray, DVD, & Digital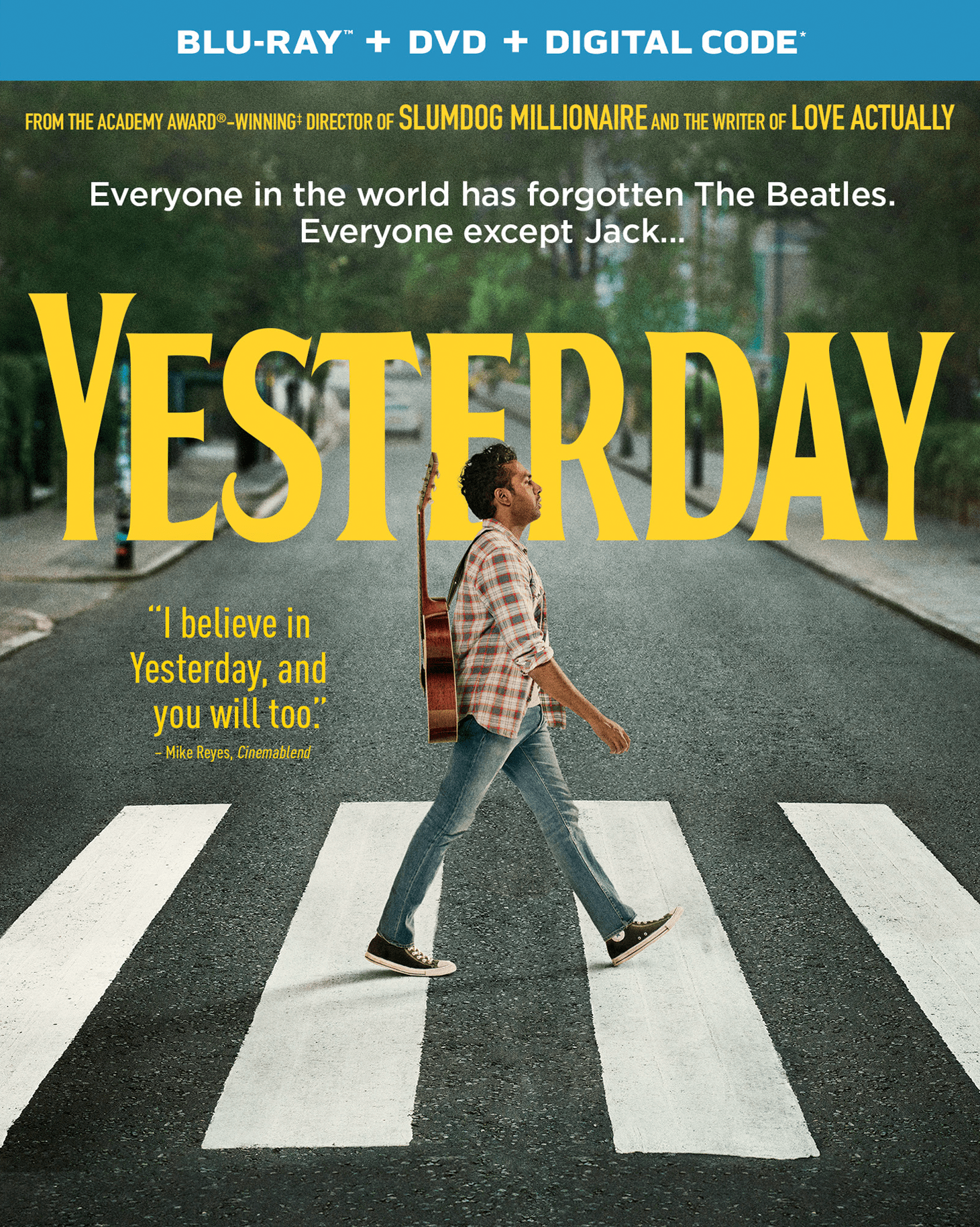 Alternate Opening*
Alternate Ending
Deleted Scenes
Corden & Roxanne – Includes deleted performance by Himesh Patel of "Something"
Late for School
Nutters Italian Ice Cream
Sortisimus
Moscow Audience
Alexa
A Gonk
W Hotel
Jack Calls Ellie
Hilary in the Mirror
Nick and Carol
Hazel's Selfie
Gag Reel*
Live at Abbey Road Studios – Watch Himesh Patel perform "Yesterday", "I Want To Hold Your Hand", and "Let it Be" at Abbey Road Studios.
Ed Sheeran: From Stadium to Screen* – Acting in his first major role, Ed Sheeran reflects on his experiences making the movie.
Agent of Comedy: Kate McKinnon* – Kate McKinnon shares how eager she was to play the role of "Debra Hammer" while the cast and crew reflect on the fun and energy that the queen of improvisational comedy brought to the set.
A Talented Duo* – Richard Curtis and Danny Boyle, two of the most successful British filmmakers, team up for the first time.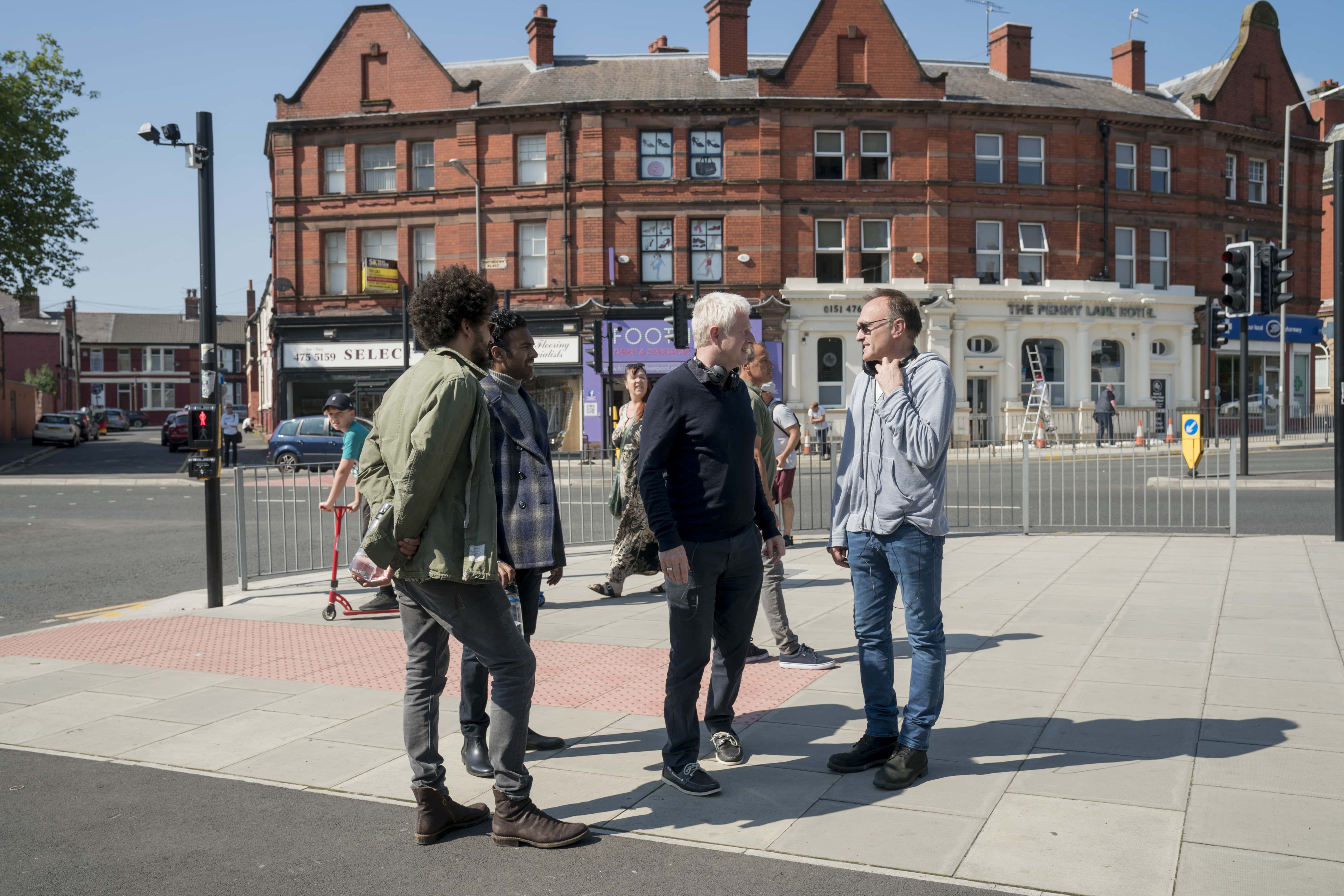 Playing for Real* – The re-interpreting of the Beatles songs was a huge undertaking for newcomer Himesh Patel. Learn how he spent months learning to play the songs perfectly as the production decided to take the more challenging route of recording the musical numbers live on set.
Soul Mates* – Beyond the music and the laughs, the film is, of course, a love story. This piece looks at the relationship between Jack & Ellie and the actors playing them.
A Conversation with Richard & Ed* – Long-term friends Richard Curtis and Ed Sheeran have a funny and informal chat about the making of YESTERDAY.
Feature Commentary with Director Danny Boyle and Writer/Producer Richard Curtis
*Exclusive to 4K Ultra HD, Blu-ray, & Digital
Yesterday Movie Giveaway
One lucky fan will win a Blu-ray combo pack of Yesterday!