The Fast and The Furious presents Hobbs and Shaw. That is a mouthful, but the fact is I had more fun at this spin-off film than I've had in awhile at any in the franchise. Dwayne "The Rock" Johnson and Jason Statham showed off why these characters got this movie in the first place. Although some parts were problematic, I left thinking this might be better than The Fast and The Furious. Hobbs and Shaw movie review, let's get into it.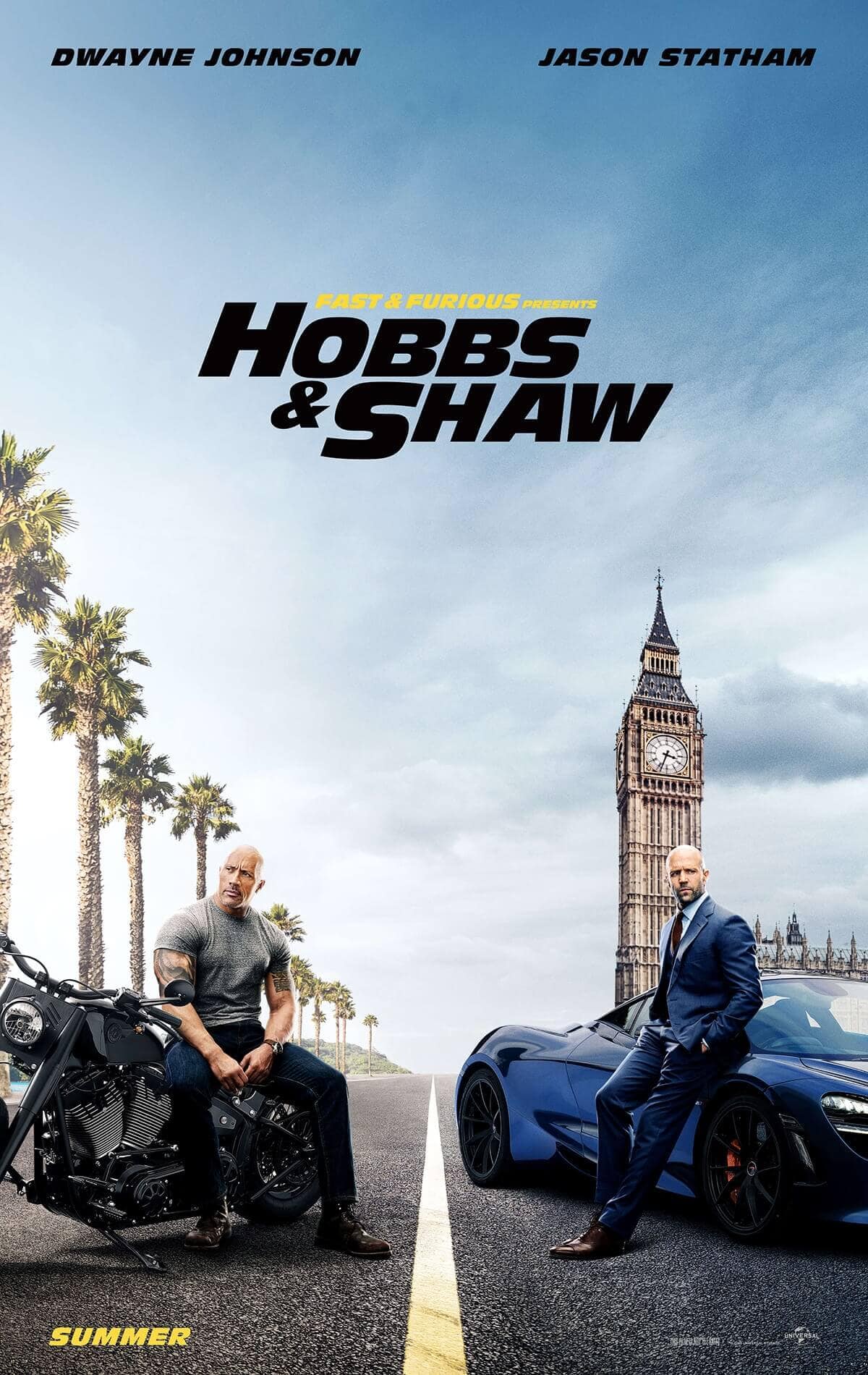 Hobbs and Shaw Movie Review
Hobbs & Shaw follows Luke Hobbs as he is recruited for a secret operation that pairs him with his sworn enemy/frenemy Deckard Shaw. Neither one is thrilled, but they need to work together to locate Shaw's sister Hattie, an MI6 agent who's allegedly stolen a dangerous biological weapon. That doesn't go well, as they each have their own style to things. However, when they learn that Hattie is also being hunted by Brixton, a cyber-genetically enhanced terrorist who works for a powerful criminal tech organization, they realize that like it or not they need each other to complete the mission and ultimately save the world.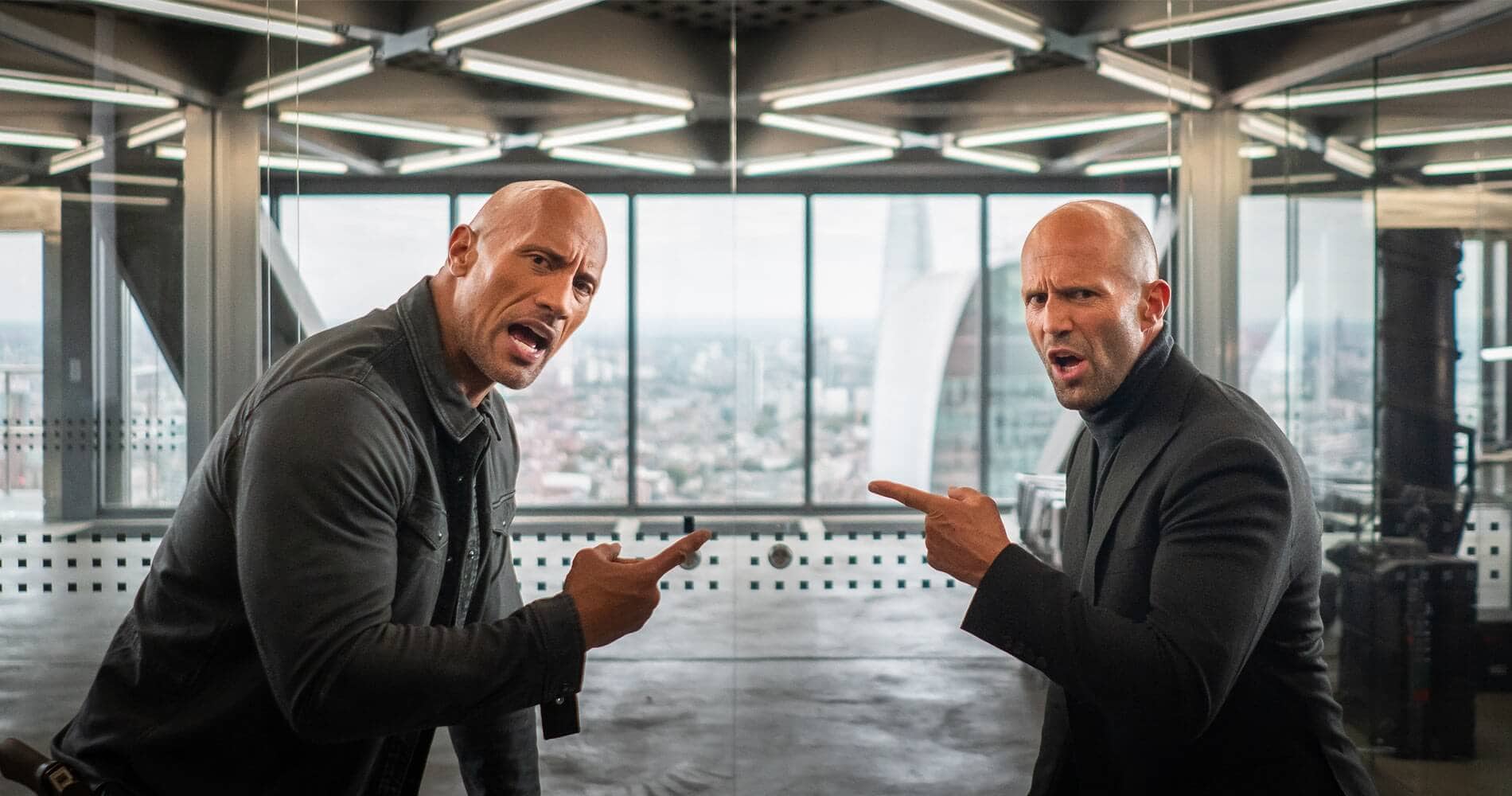 One of the issues going into this film is that it was highly predictable. Now don't get me wrong, I'm an old school fangirl of the franchise. I watched the first one and fell in love with customizing imports, NOS boosts, and Vin Diesel. And The Rock? I've been a stan since he used to ask "Can you smelllllllll what The Rock is cookin'?"
While I'm far from a hater, it's a mere fact that it is predictable. Fast cars, crazy stunts that defy all laws of psychics, and eventually after some fight scenes, the bad guy loses. Not to mention the fact that Universal gave the entire movie away in the trailers and TV spots, again, no shade just the truth.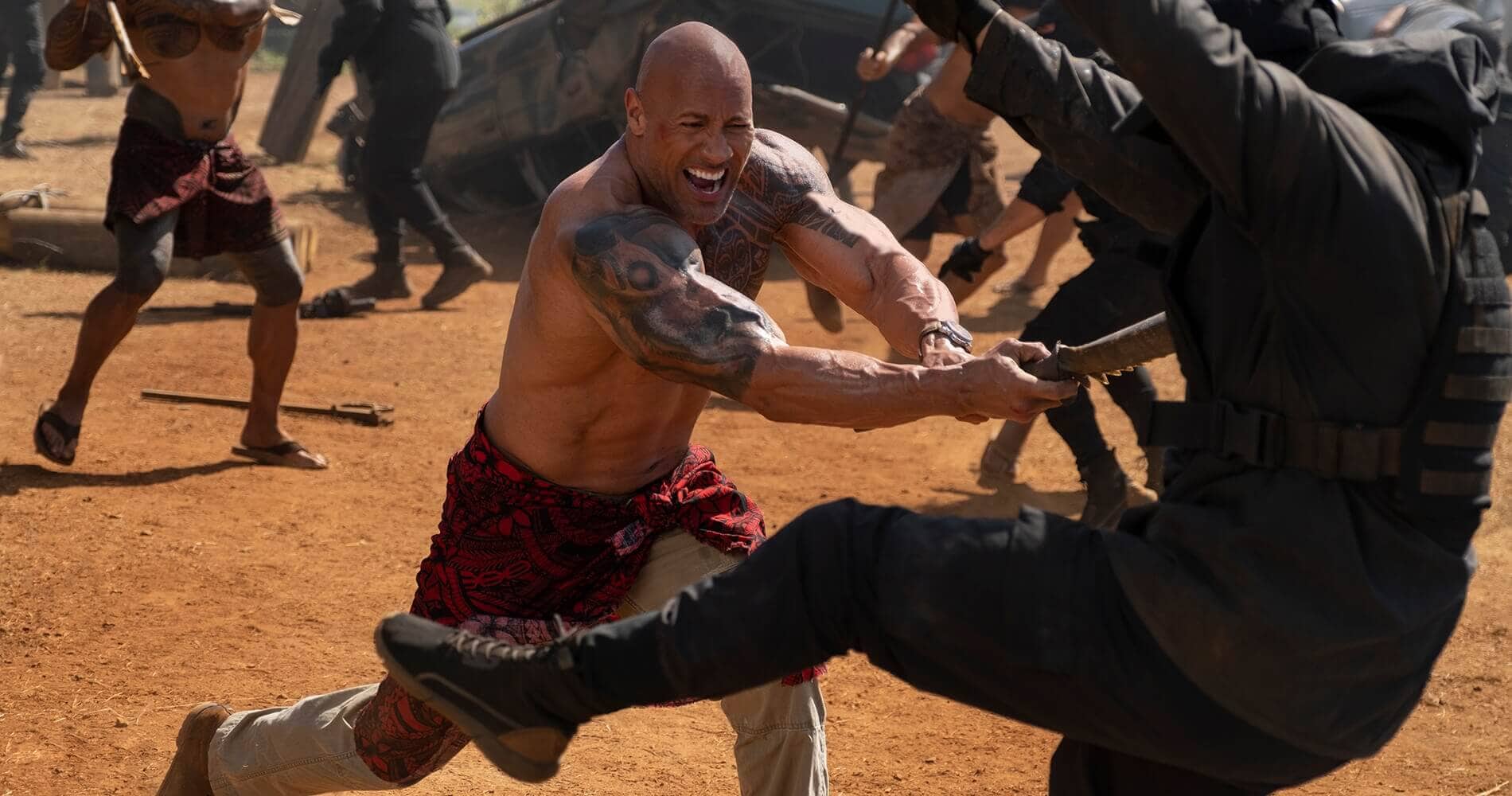 Despite all of that, I genuinely wanted to watch this movie. I'm all for action films that are self-aware. They don't try to be anything that they aren't. Hobbs and Shaw knows what it is and even pokes fun at the other films in this franchise as well as themselves. Whether this was an attempt to be clever or an actual jab at Vin Diesel I don't know, but I liked it.
The action in this film was a mixed bag. Sometimes it was shot beautifully, with the clearness we expect of the John Wick trilogy, and other times it relied on shaky camerawork to heighten the mood. I found it funny they threw in a message about how real people will always trump technology, yet like previous films in the franchise, they rely heavily on CGI. Sometimes that CGI was murky and detracted from the action, other times it was laughable. Thankfully it never lasted too long so the viewer is able to move past it and focus on what happens next.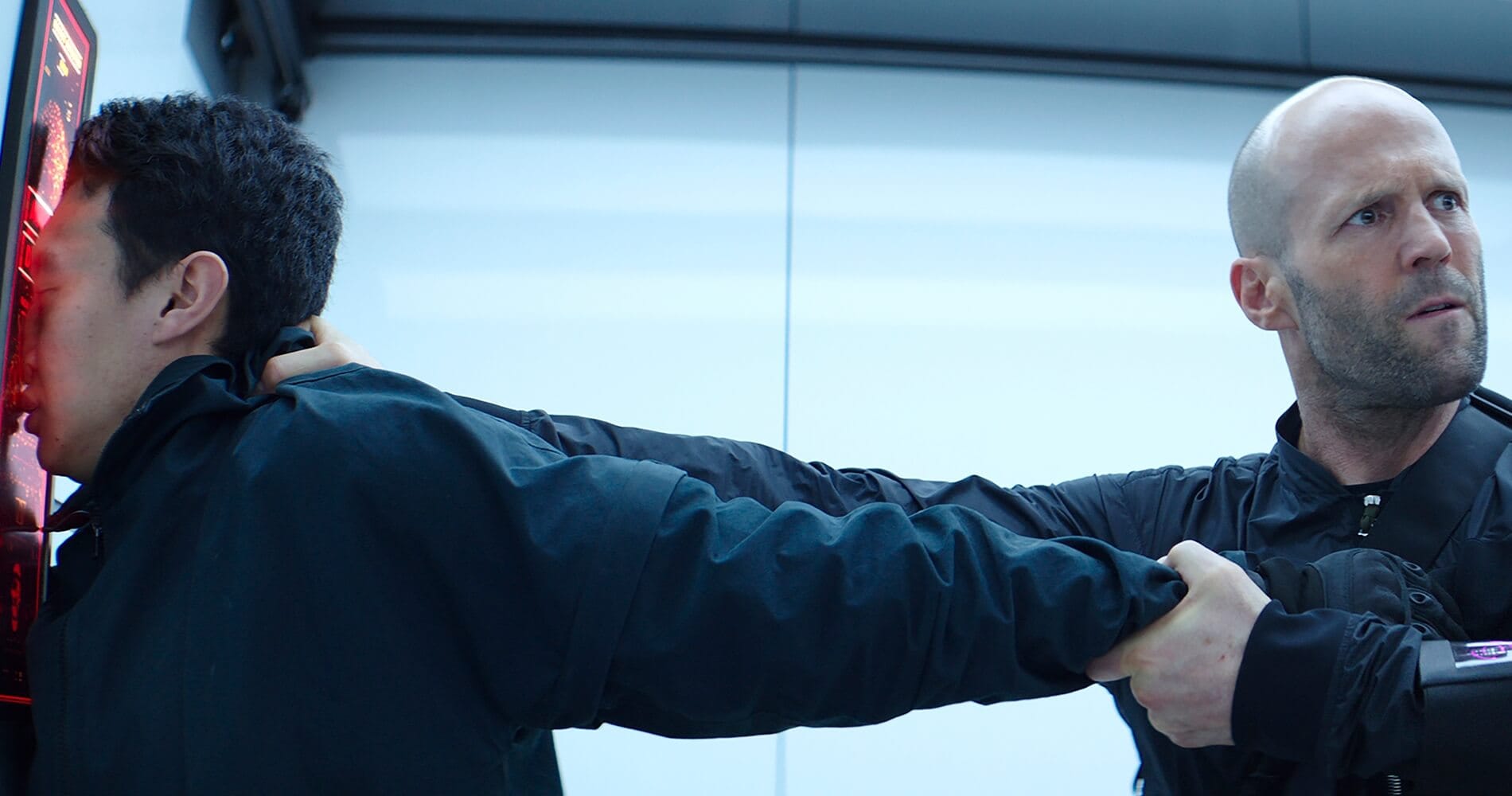 At this point viewers are used to the vehicles in these films doing insane things. Hobbs & Shaw takes it up a notch by creating high-tech motorcycles, cars, and trucks used by the villains of the story. At one point I thought I was watching a rebooted Transformers. Please don't make this crossover, ever.
While it is definitely action driven, the chemistry between The Rock and Jason Statham is what made the film for me. Take your best buddy cop story, add in animosity and a lot of brooding and you've got Hobbs and Shaw. The jabs they throw back and forth are cheesy at times but they work in the greater context of the scenes themselves.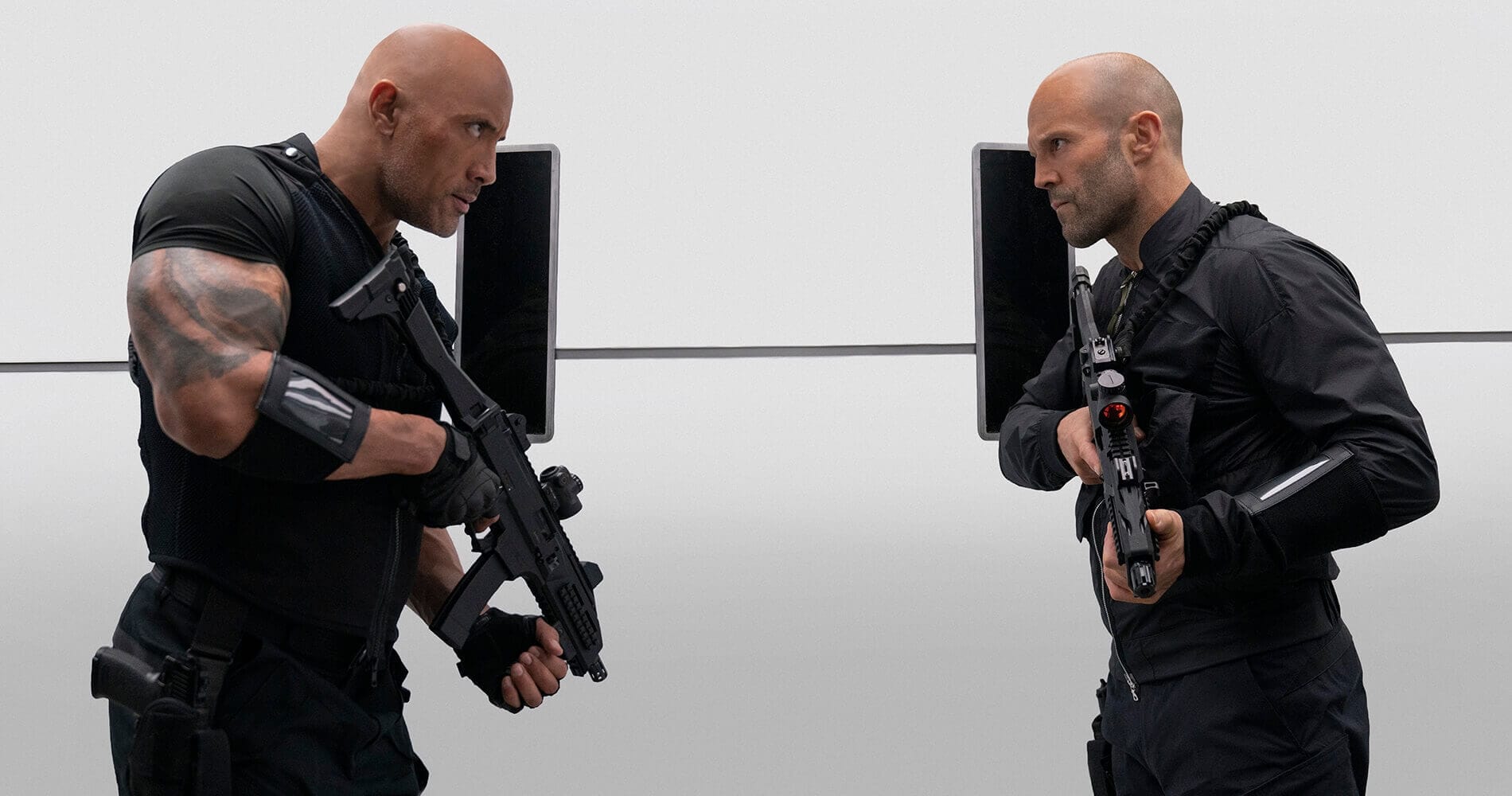 Hobbs & Shaw was an ideal offering for the Summer Box Office. It doesn't take itself seriously, provides plenty of laughs, and a lot of action. Bottom line if you're a fan of The Fast and The Furious or just The Rock, you're going to enjoy Hobbs & Shaw.
Hobbs and Shaw Post Credit Scenes
It seems like every film nowadays as a post credit scene or two. In this case, Hobbs & Shaw has FOUR post credit scenes. They set the tone for a possible sequel, more on that below.
Is Hobbs and Shaw appropriate for teens?
Hobbs and Shaw is rated PG-13 for prolonged sequences of action and violence, suggestive material and some strong language.
This film features bad language (too many to count) and lots of violence. I wouldn't recommend it for a 13 year old. Older teens will most likely enjoy it, especially if they are fans of the previous films. As always, if you are unsure about it I recommend you viewing the film first.
Will there be a Hobbs and Shaw Sequel?
While nothing is official, The Rock has stated it's something they are looking into. With the success of the film, I'd say it warrants a sequel. I would rather see this than The Fast and the Furious 9, 10, or 100, to be honest.