The Joker movie is a sobering and disturbing look into mental illness that causes the audience to think, feel uncomfortable, and ultimately be left wondering what it is lacking. While Joaquin Phoenix's performance was every bit as amazing as touted prior to the release, the film itself fails to capitalize on this and instead ends up being decent when it could have been epic.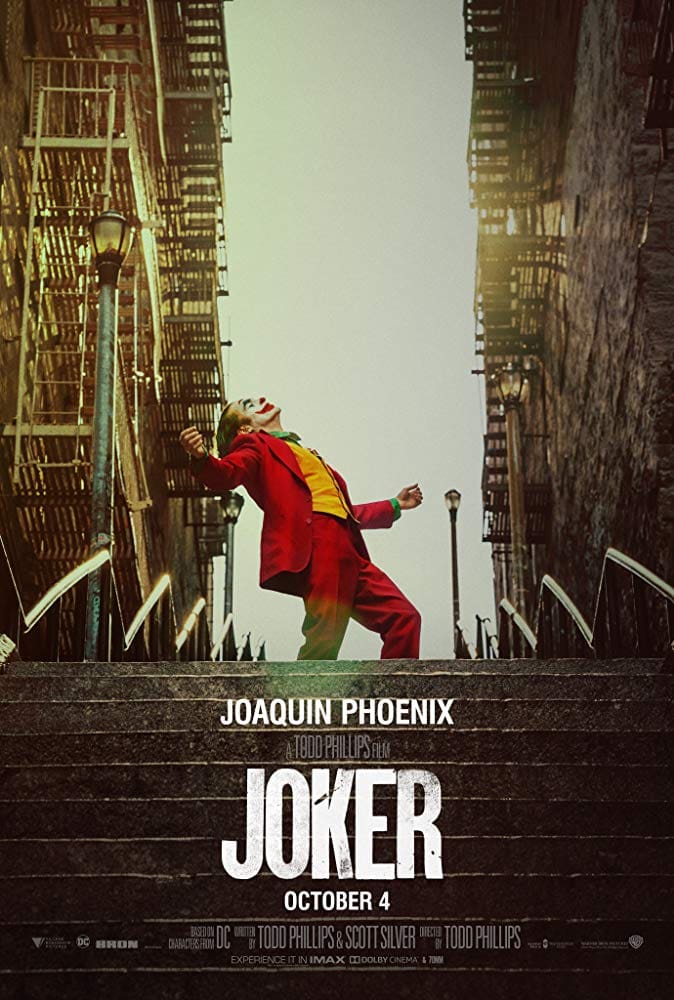 Joker Movie Review
Joaquin Phoenix stars as Arthur Fleck, a clown for hire who spends his days dealing with a neurological disorder. This disorder causes him to spontaneously laugh, he even carries a card explaining it to bewildered onlookers. He also cares for his invalid mother Penny while trying to become a professional standup comedian and struggling to get by unharmed on the dark and forboding streets of Gotham City.
Arthur is obsessed with late-night talk show host Murray Franklin, played by Robert De Niro. He and his mother watch the show regularly and he imagines himself on it with the spotlight, enjoying the warmth and admiration that comes with it. He starts to develop feelings for Sophie Dumond, a single mother who lives just down the hallway from the apartment he shaves with his mother. Despite how cruel his daily life can be and how alone he feels in the world, he somehow manages to maintain and get by on hope. Hope that the future will be brighter, but we all know better.
The first act of the film is painful to watch knowing what we know about the character. Anticipation and suspense sit there like a weight on the chest as you wait for the other clown shoe to drop and madness to begin. That comes when one bad choice, on a late night train ride, changes his life forever. No longer does he wrestle with keeping a smile on his face or trying to stay positive. Instead he slowly descends further into madness and violence, emerging from that cave the demented, colorful character we know Joker to be.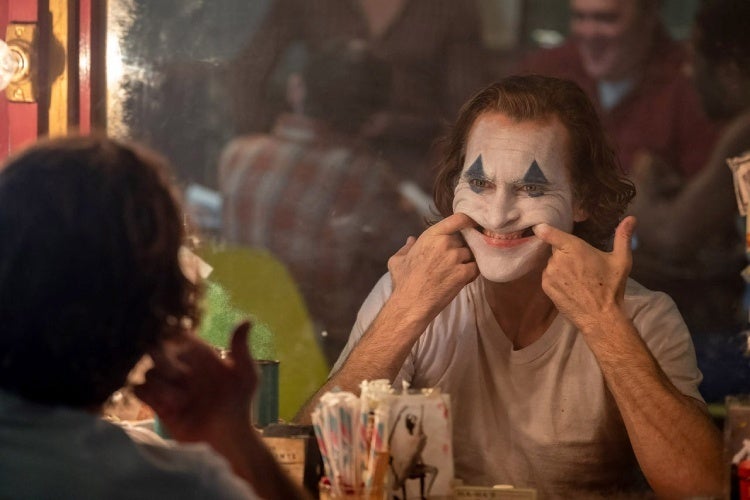 Joker is dark and sobering, dancing on a line between admonishing mankind for neglecting mental illness and celebrating letting go of inhibitions. One quote, written by Arthur in his notebook, stuck out to me the most. We are failing those with mental health issues, whether it's the insurance companies that won't cover treatments or people who look down on those who struggle as weak-minded. We need to do better as a society.
"The worst part of having a mental illness is people expect you to behave as if you don't."
But that celebrating his descent into chaos comment? You are meant to stop feeling bad for him at his point of no return, realizing he is a weak man who instead of continuing to fight for something better gives up. However, like the young males sitting next to me, I worry that some audience goers won't turn on Joker but in fact will take up his banner and use it as an excuse to enable their hatred born of their feelings of inadequacy.
This is why my recommendation below is for a more mature audience, one that understands the complexity of the film and is able to discern the messages The Joker is trying to convey.
The film drew inspiration from past crime-dramas like One Flew Over the Cuckoo's Nest, Clockwork Orange, and Taxi Driver. Joker borrowed from these whether it was an homage or direct shots several times, enough in fact that I began to wonder if they had run out of original ideas and couldn't help but take from these in an effort to fill the run time. Ultimately while Phillips was going for a Scorsese type look and feel to Joker, it comes across as the free app version of the real thing.
At the end of it all, I liked the film. Joaquin was amazing, but knowing his range that wasn't a surprise. I wish the film had utilized his performance better and perhaps toned it down on the "this isn't a superhero movie" vibe. Their trying so hard not to be a typical superhero movie was obvious and at times a bit distracting.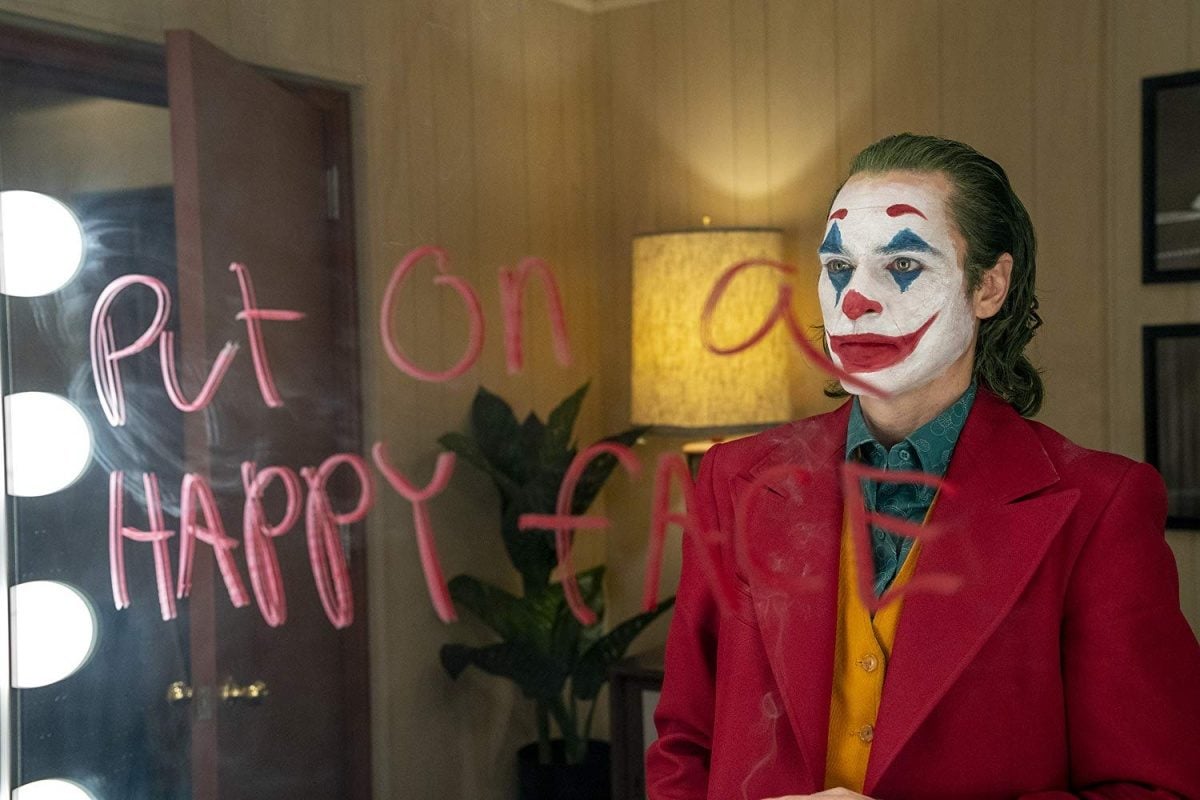 Joker's Origin Story
The Joker never had a set comic book origin story. His parents weren't killed by muggers, nor did he hail from the planet Krypton. Joker first appeared in Batman #1 in 1940. Since then his origin has changed so much no one knows exactly which one is the "right" one. Joker, typically his own narrator, said:
"Sometimes I remember it one way, sometimes another… if I'm going to have a past, I prefer it to be multiple choice!"
This allowed Phillips and the writers to play with Arthur's backstory. The way the plot twists kept coming left and right, some predictable others seemingly random, viewers are left wondering what version of The Joker's life is real. In that aspect, the film did an excellent job, staying true to the mystery that is Arthur Fleck.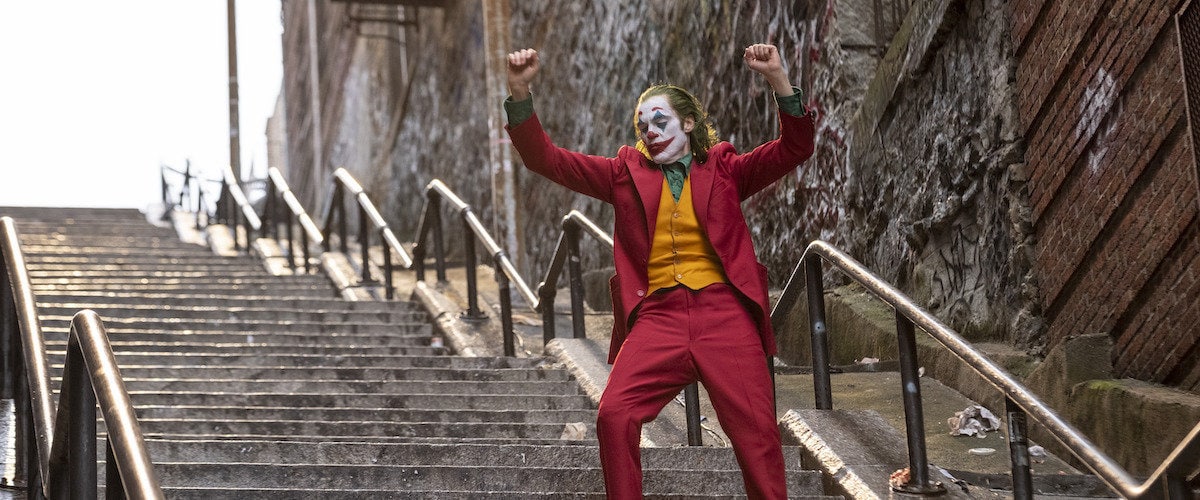 Is Joker Safe For Teens?
I would say no. Joker is rated R for strong bloody violence, disturbing behavior, language and brief sexual images. Joker is not just a dark, gritty, comic book movie in the Batman, Justice League sense. Instead this film tries very hard to distance itself from comic book cliches. The Joker leans towards a more realistic, crime-drama film which I believe is too much for a younger, less mature audience.
Rating: 6.5/10
Joker is in theaters now.