The Rise of Skywalker Final Trailer released last night and we have a lot to unpack. You know I had to pour over this one to gleam all the nuggets JJ Abrams and crew have hidden in this one. Lets dive into this The Rise of Skywalker final trailer breakdown.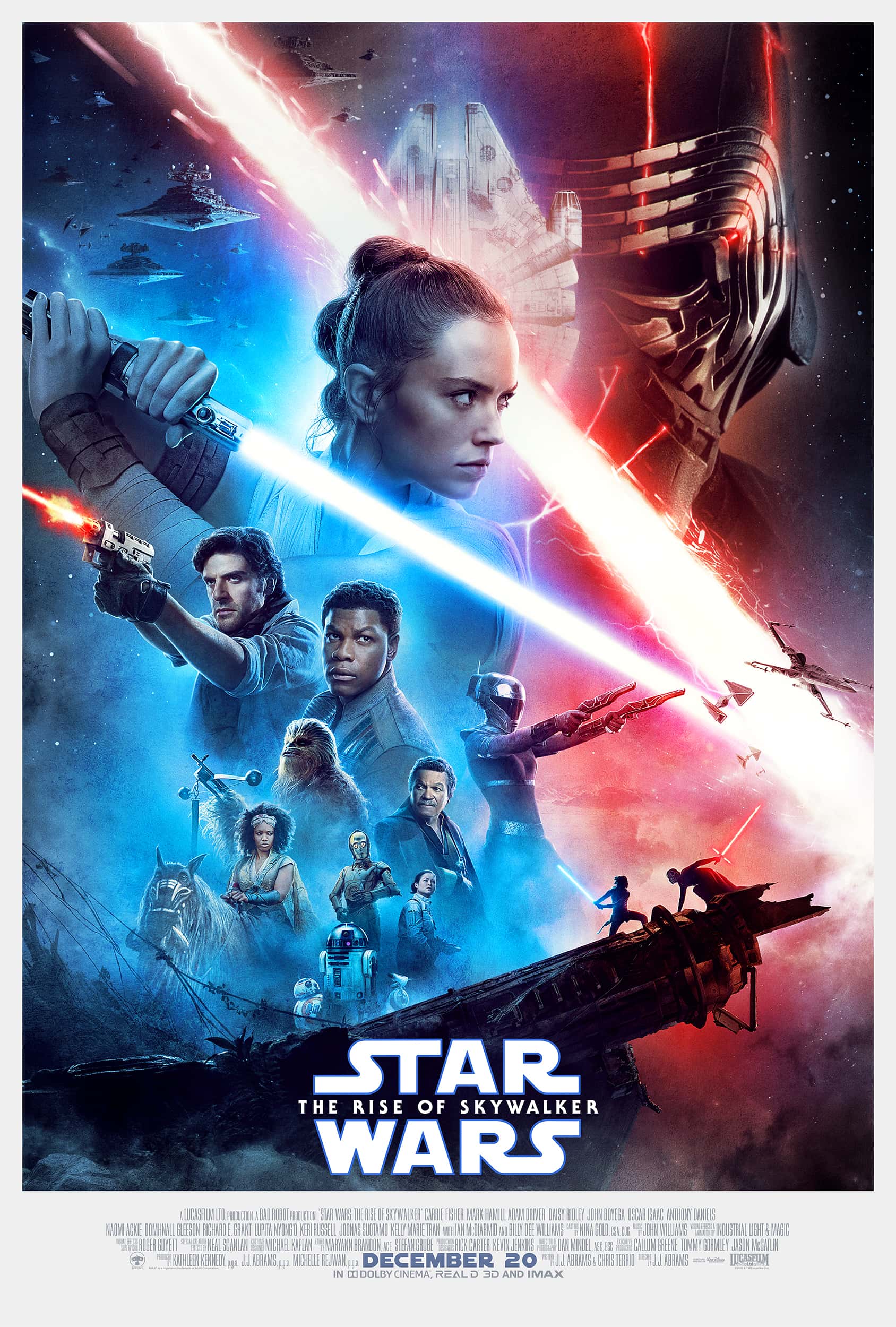 The Rise of Skywalker Final Trailer Breakdown
Rey is training on a forest planet. This could be Yavin IV, the forest moon of Endor, or a new planet. I'm hoping for Endor for nostalgia sake. This could also point to a training montage that will show us how strong Rey has become in the force since the last time we saw her.
That helmet she throws down should look familiar. Luke used one just like it during his training in A New Hope. It then cuts to her scaling an old enemy ship. This is a callback to The Force Awakens.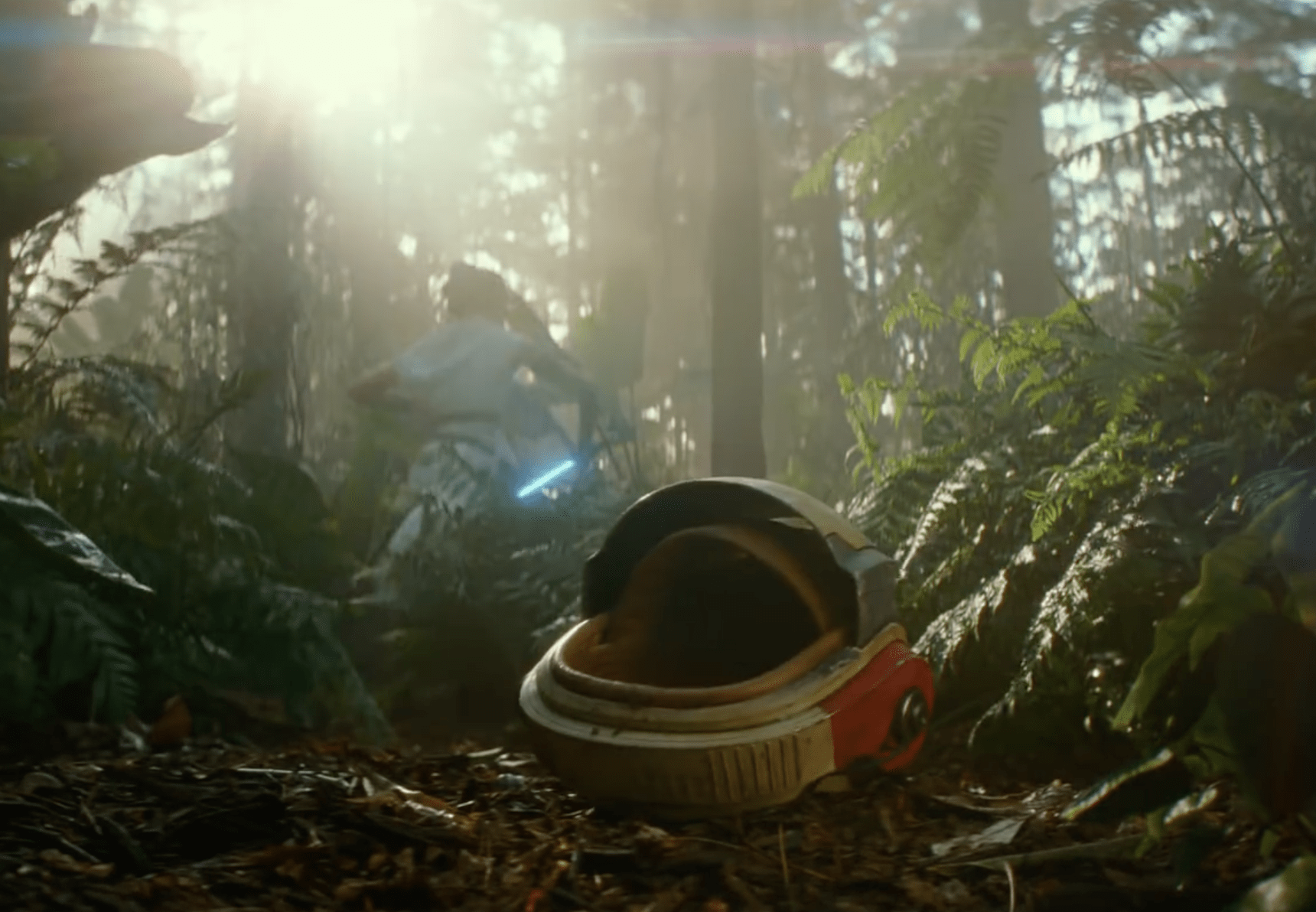 Lando is seen at the center of a gathering of The Resistance. I looked around for Hera Syndulla but I don't see her… yet.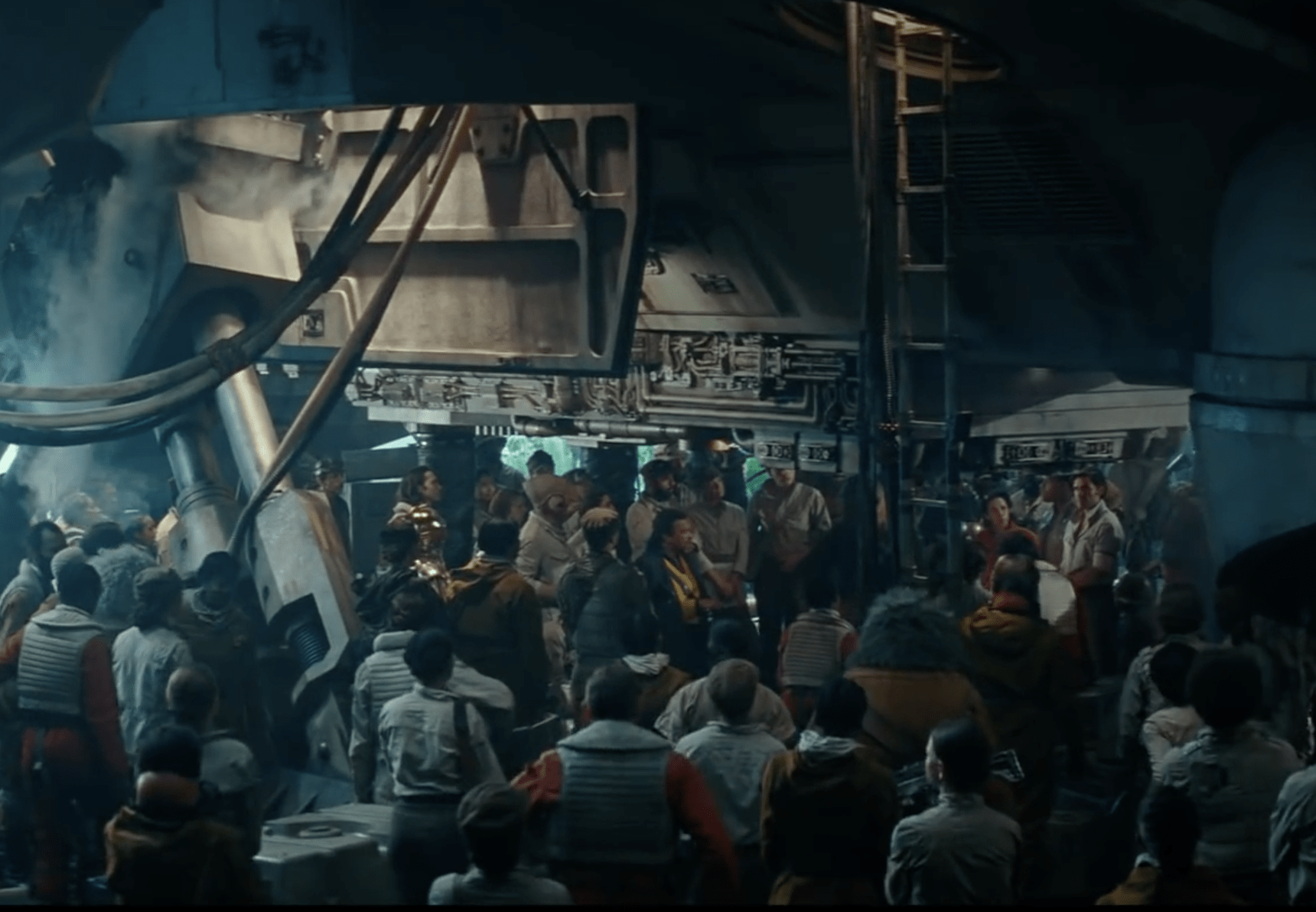 Next is a quick shot of Rose who has risen from a low level engineer to the head of the engineering corps. Behind her is Lieutenant Connix and Dominic Monaghan. We don't know anything about his character yet but from this shot we assume he is on the side of the resistance.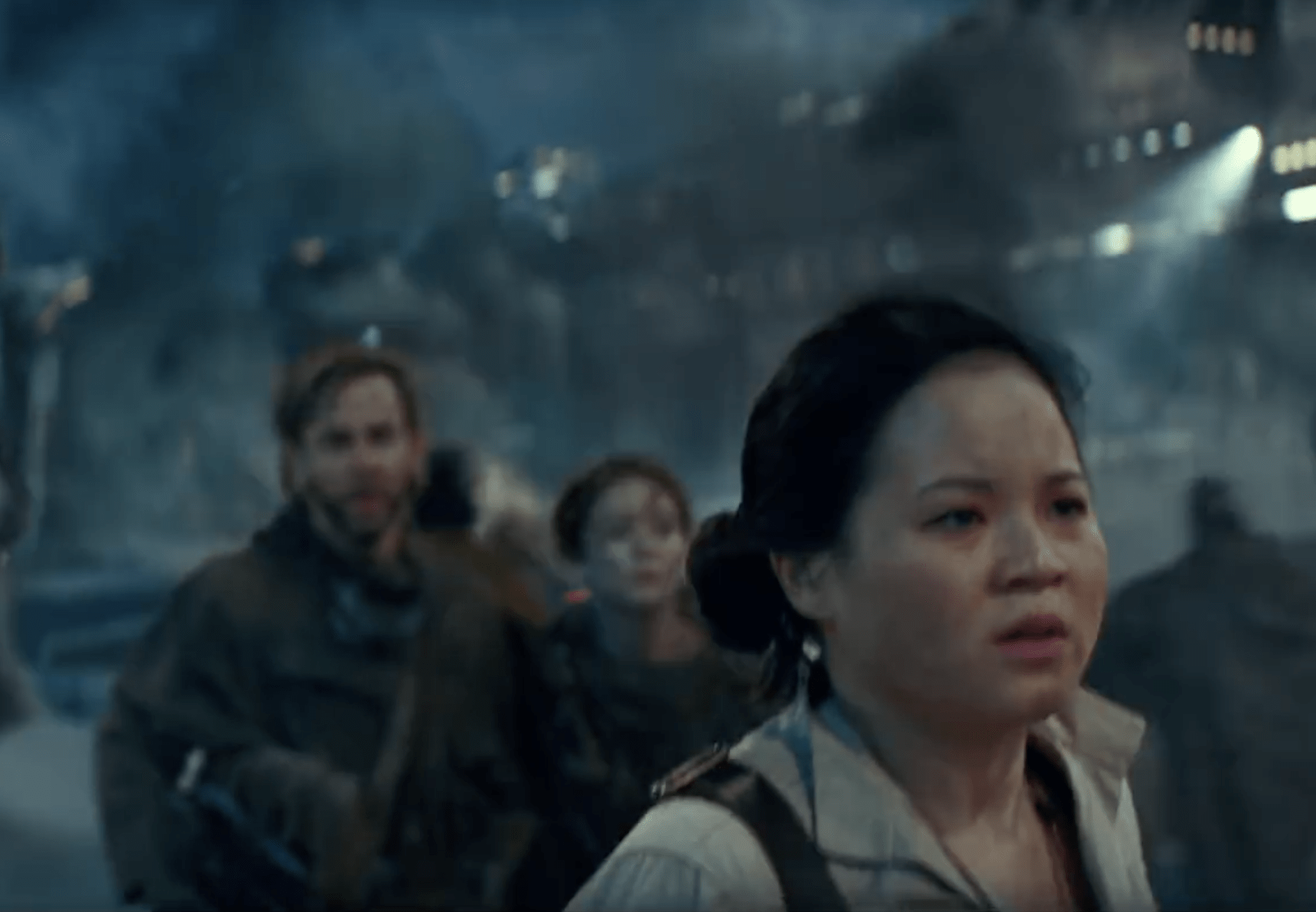 Rey and Kylo are about to engage in an epic lightsaber dual atop the wreckage of the second Death Star. She makes a comment about no one knowing who she is, which could mean we will finally get answers or that she is in fact a nobody.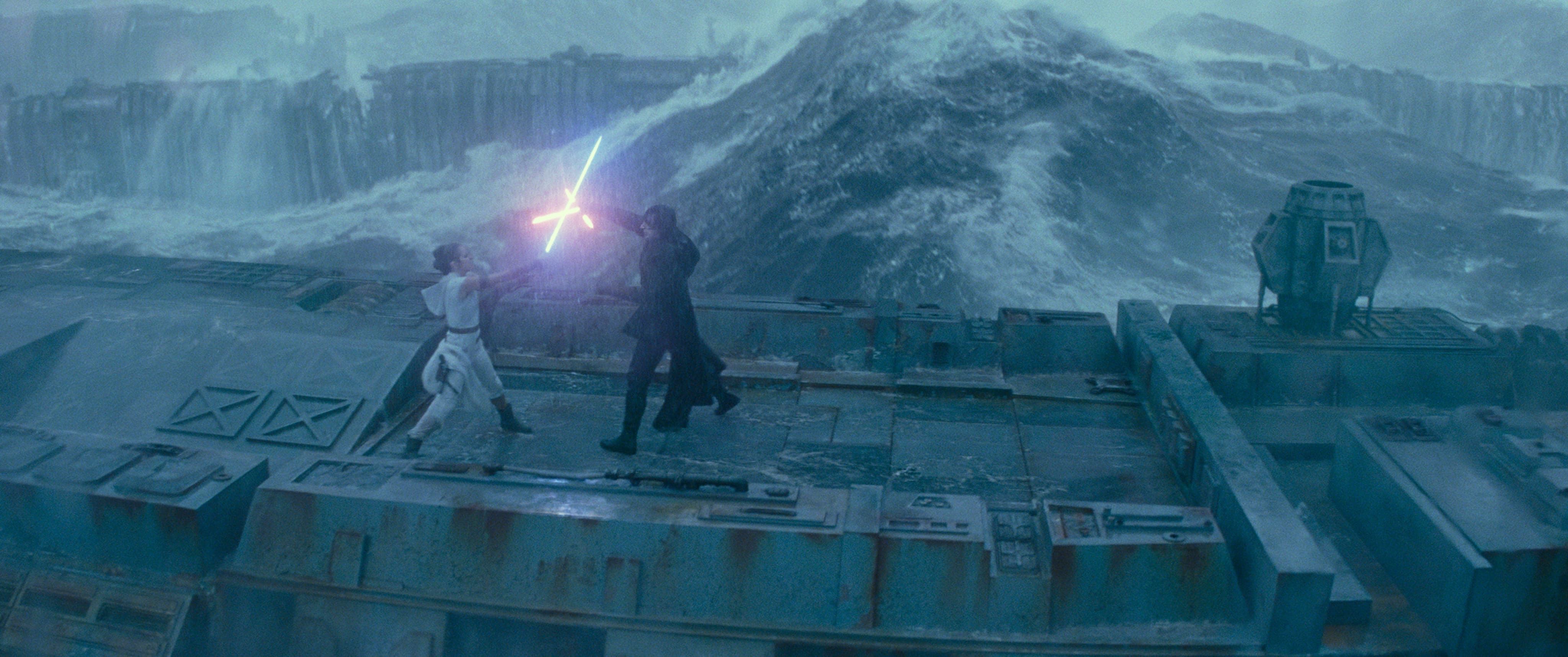 Emperor Palpatine's throne looks as intimidating as ever. The design is based on the original Ralph McQuarrie sketch of the throne from 1981.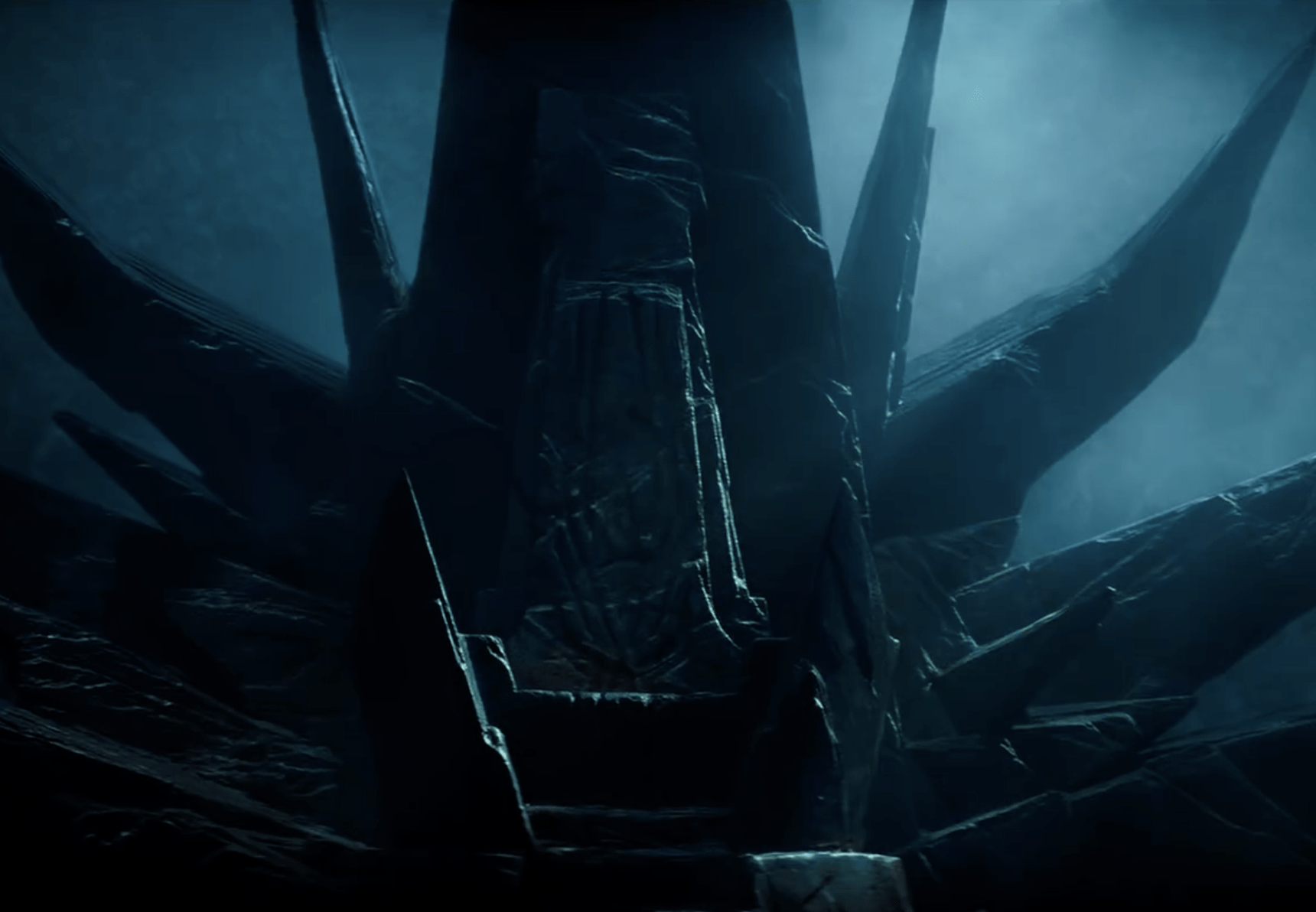 An imperial star destroyer is seen coming out of the ice. This reminds me of when Yoda pulls Luke's X-Wing out of the swamp. Only instead of being happy about it, I feel like we should all be terrified. I would put money only the Emperor is strong enough to raise The First Order's Fleet from the grave.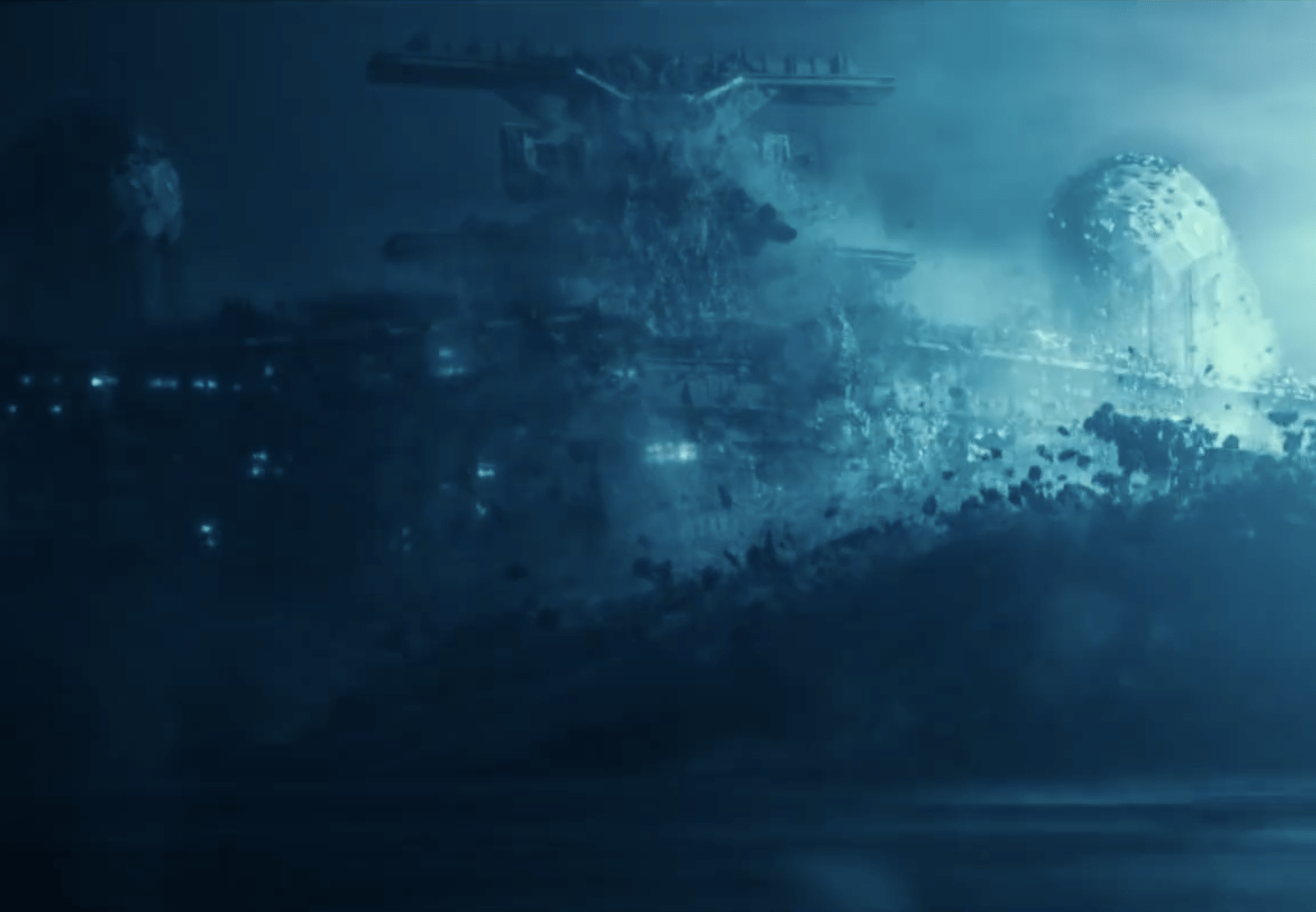 My favorite shot of the trailer was seeing the Millennium Falcon lead a massive gathering of rebel ships. Look closely and you can see the Hammerhead Corvette from Rogue One and The Ghost from Star Wars Rebels. Hera was paged in Rogue One but we never saw her. This could mean some screen time for Hera, Jacen, and any other Rebels who happen to still be hanging around.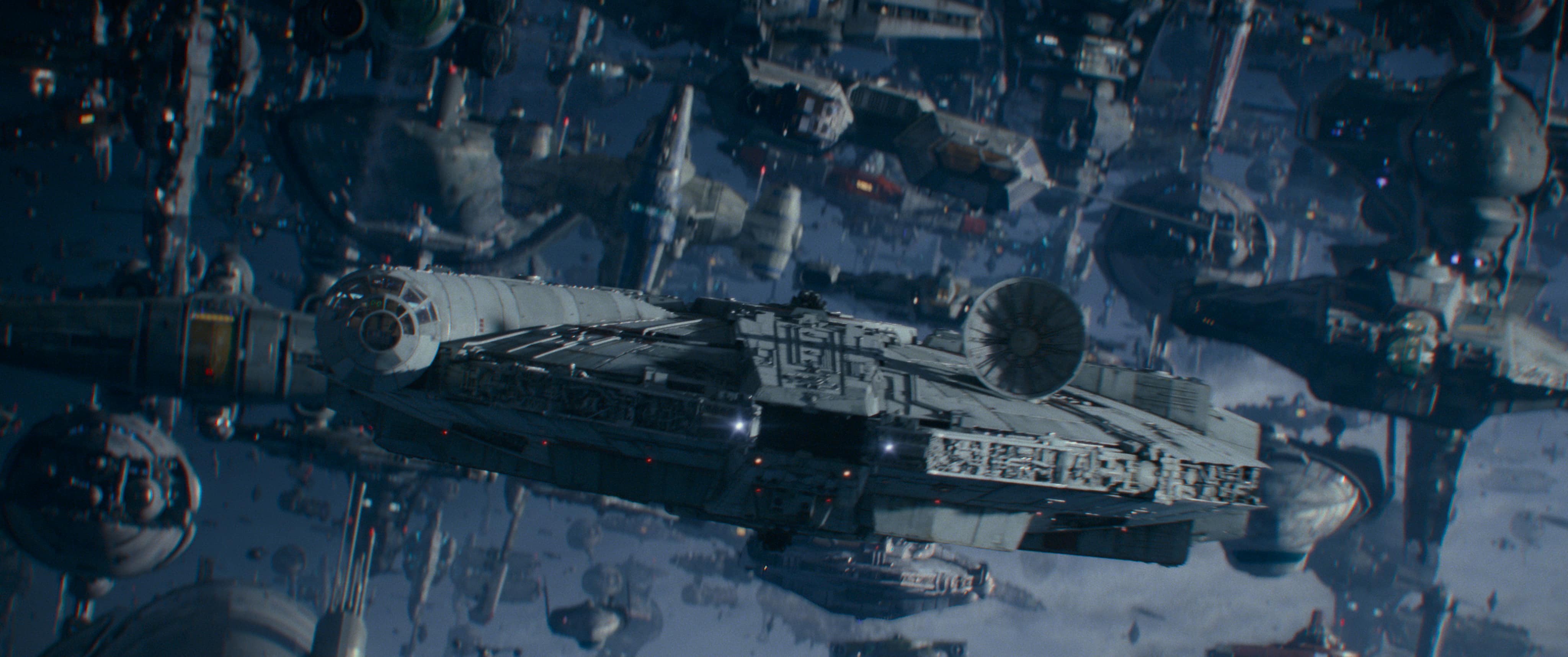 Babu Frik, a hacker that can reprogram anything, is shown messing with C3-PO's circuits. With C3-PO saying a heartfelt goodbye, it would appear that Babu is programming him into the red-eyed machine we saw in the previous trailer.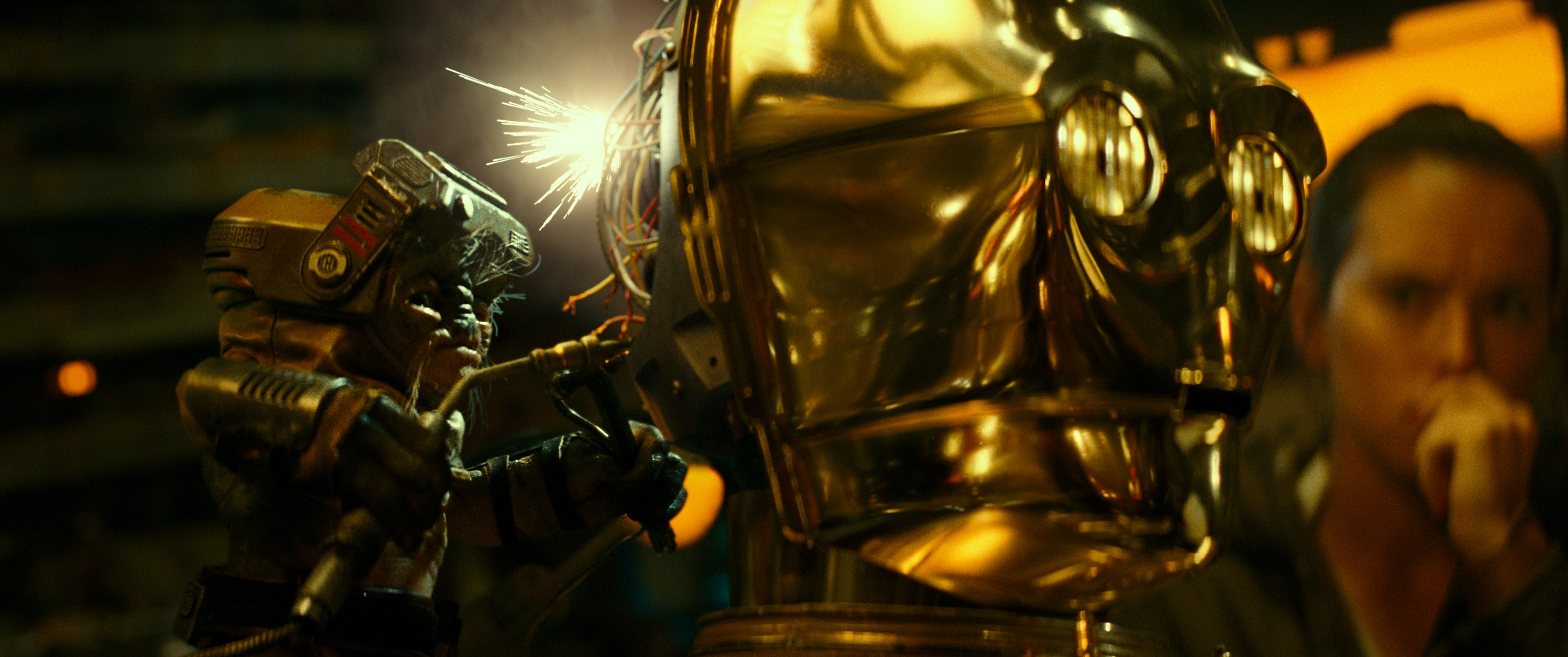 A Y-Wing bomber is shown for the first time in the new movies.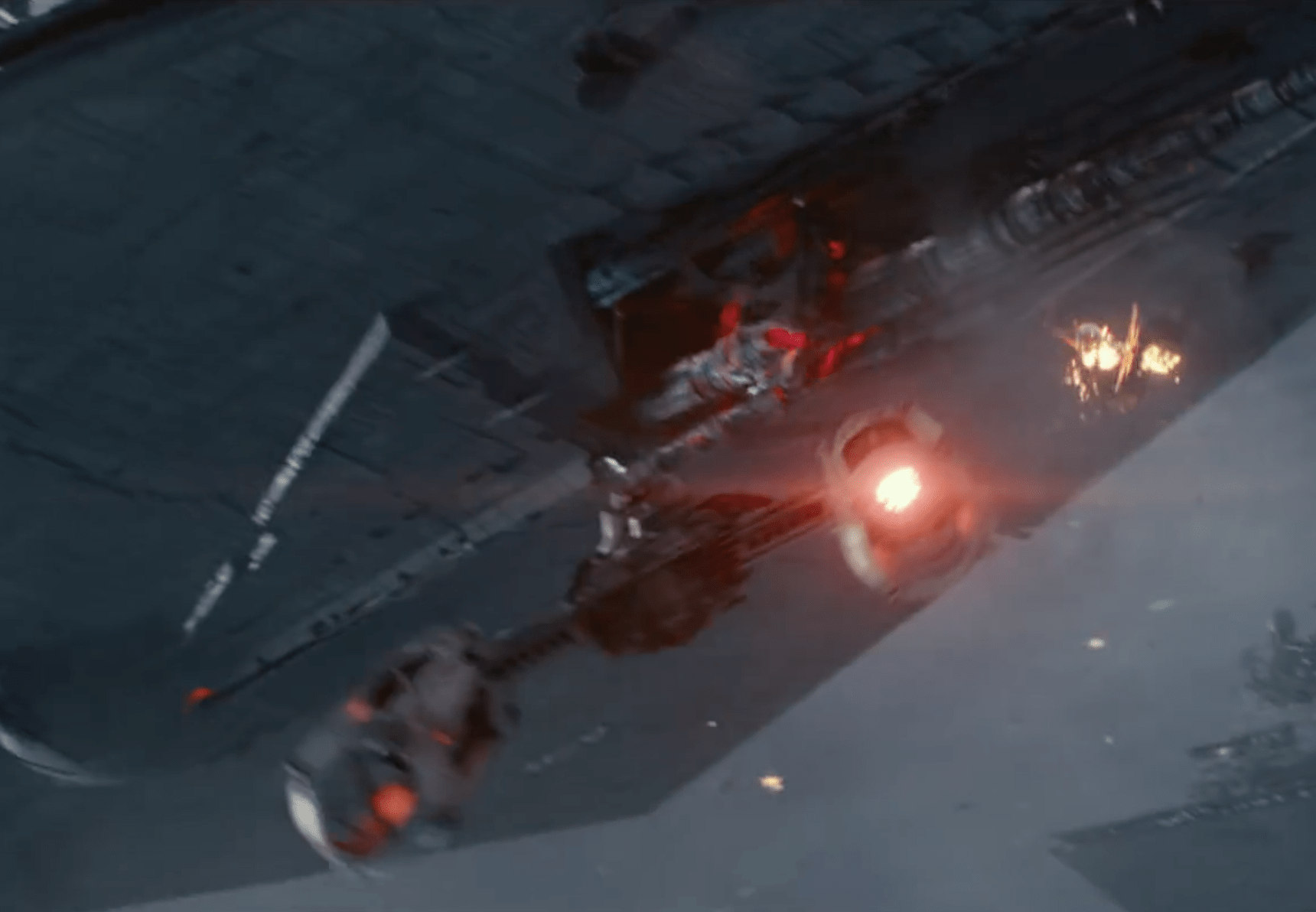 Rey and Kylo continue to battle, this time they face off in the Emperor's throne room from the second Death Star. Which is where Luke and Vader did in Return of the Jedi.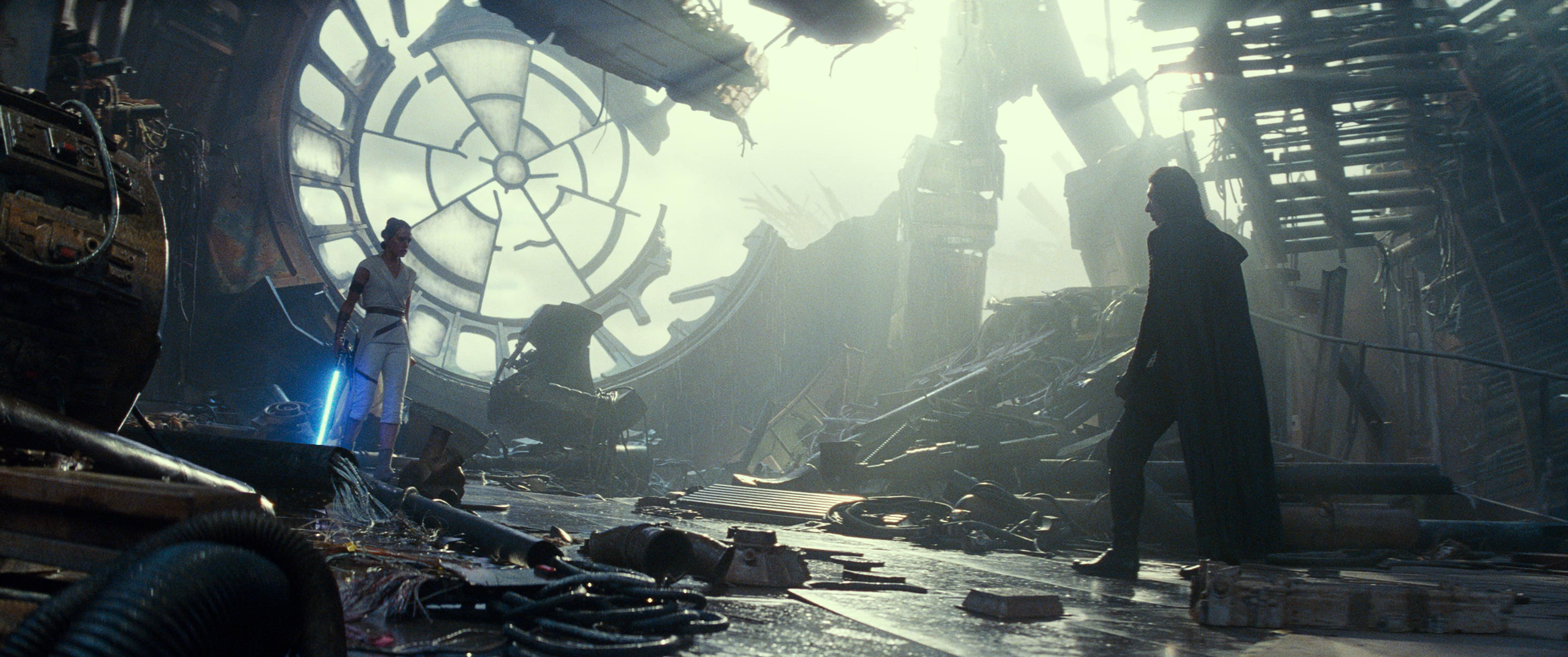 Then we switch to a bright white room and Rey and Kylo are working together, or at least it seems that way, as they take down a pillar of something. It might be the pedestal holding Darth Vader's helmet or something related to the Emperor. Rey is also holding a dagger which is unlike her, this could also be a clue to how they take down the Emperor.
Speaking of the Emperor he is shown staring down at Rey. But is he floating or in some sort of giant droid body? Time will tell.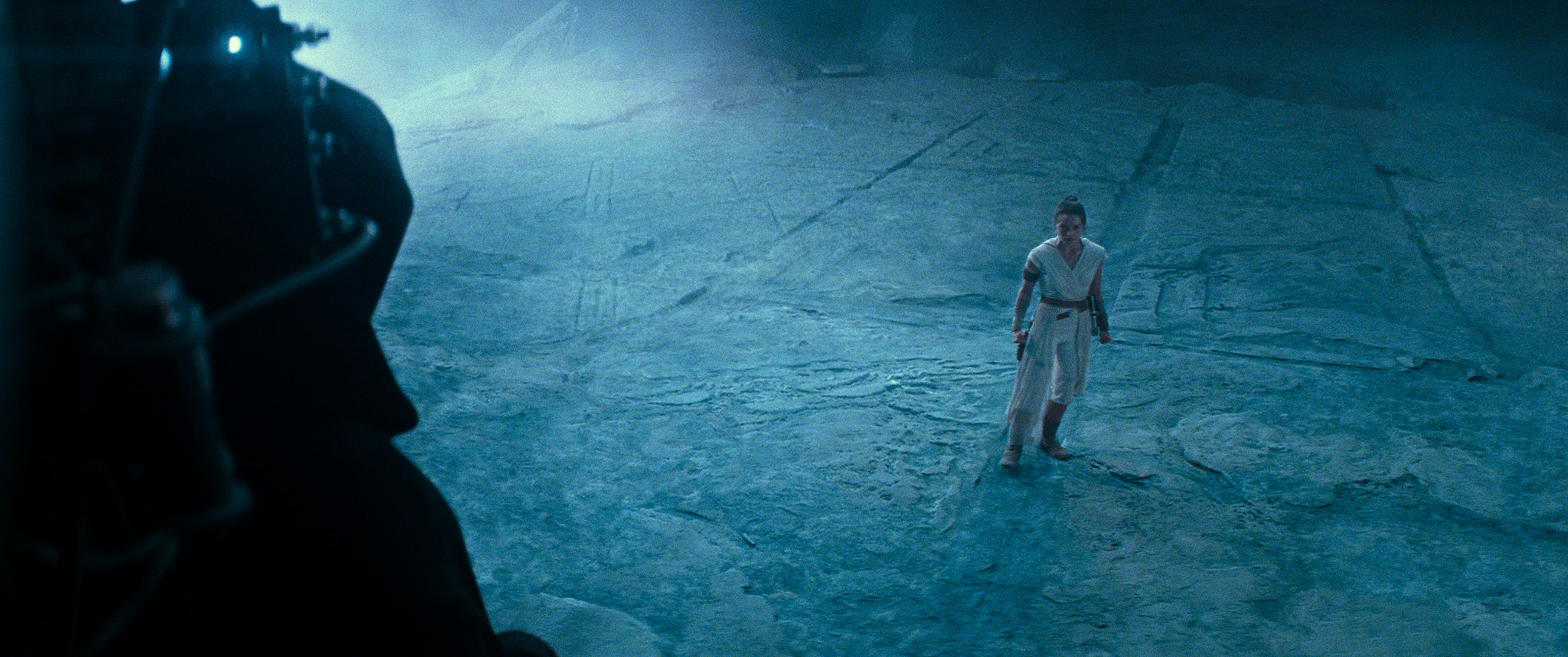 The final moment of the trailer, shows Rey facing her fears with confidence while we hear hear Luke say "The Force will be with you…" and Leia saying, "…always." And cue tears over Carrie again.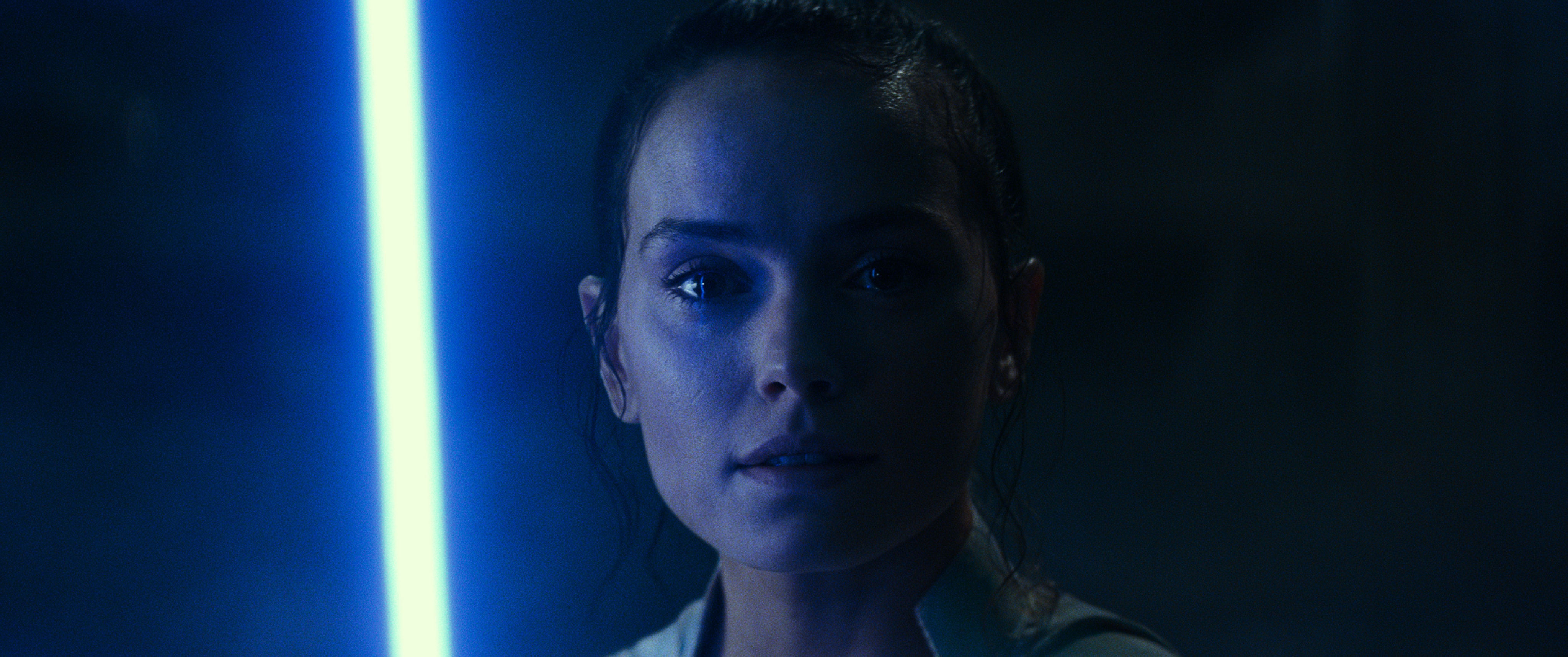 The Rise of Skywalker Final Trailer
Star Wars The Rise Of Skywalker is in theaters December 20 2019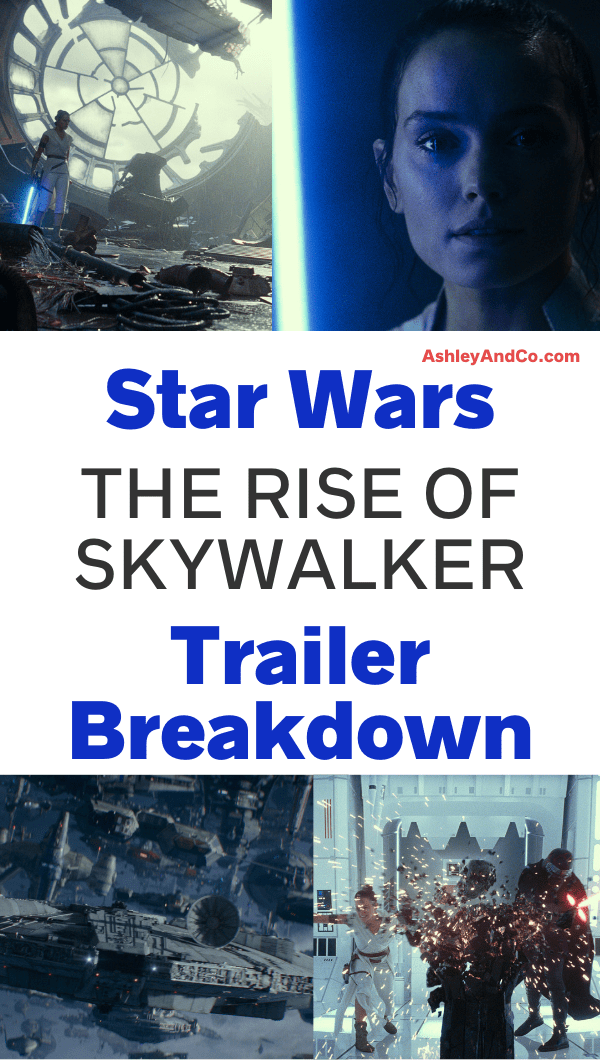 Become one with The Force by connecting with Star Wars on Facebook | Website | Twitter #TheRiseofSkywalker | Instagram