Music lovers and audiophiles rejoice. The new Sennheiser M3 Momentum Wireless Headphones are now available at Best Buy. These headphones level up your listening experience by reproducing the balanced depth and precision of studio-quality sound. So, if you're looking to combine style with superior sound these wireless headphones are for you.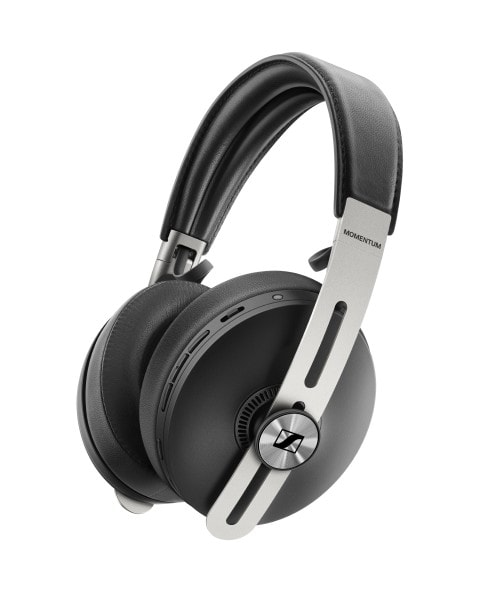 This post is in partnership with Best Buy. All opinions are our own.
Sennheiser M3 Momentum Wireless Headphones
Why choose Sennheiser M3 Momentum Wireless Headphones?
Momentum Wireless headphones offer powerful, crisp sound, and the high quality you expect with Sennheiser products. They are comfortable for all-day wear thanks to the leather headband and ear pads that conform to the shape of your head. Not only are the comfortable but these headphones pack some powerhouse features.
Auto On/Off and Smart Pause
The On/Off and Smart Pause feature makes your life easy by turning off or pausing your music based on your needs. Simply fold the earcups, open or close to turn your music on or off. Remove your headphones to bring your music to a pause, and then slip them back on and your music picks up where it left off.
Active Noise Cancellation and Transparent Hearing
Momentum Wireless adapts to your environment whether you are outside fighting the wind as you run or inside at the office. The advanced Active Noise Cancellation offers three modes that are tailored to different environments. While the Transparent Hearing feature allows you to enjoy your music while still being aware of your surroundings.
Active Noise Cancellation Modes:
Max: Max Mode offers, you guessed it, Maximum Mode Cancellation. This mode is optimized for travel noises, like you would find on an airplane.
Anti Wind: Provides noise cancellation optimized for outdoors.
Anti Pressure: Softer noise cancellation for at-home use.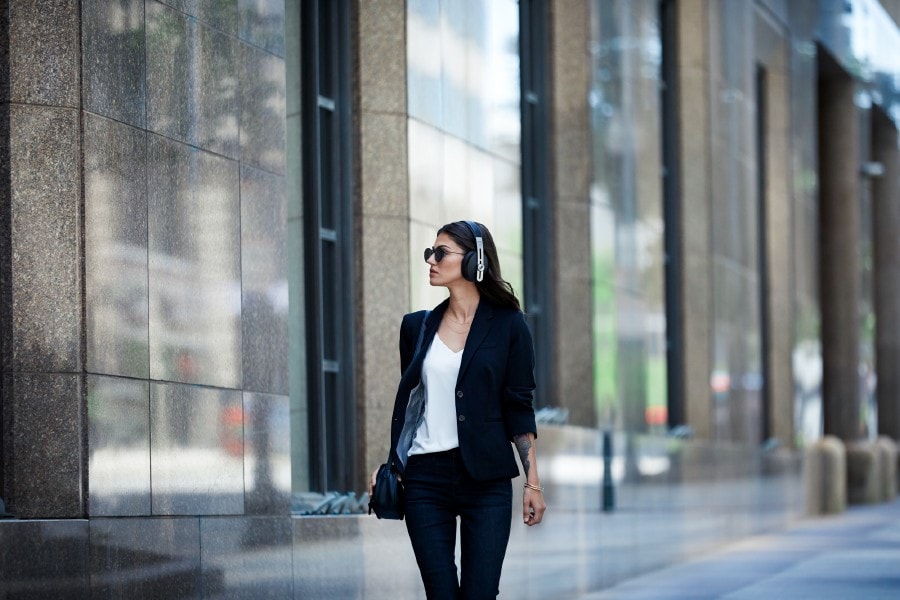 Three Button Interface
The Sennheiser M3 Momentum Wireless Headphones are so easy to operate your tech savvy self won't even need to read the manual. The 3-Button Interface allows you to switch between your music and making calls in an instant. You can also activate Volume Control at the touch of a button and link to voice assistant technology immediately.
Automatic Pairing Mode
With Bluetooth connectivity, quickly and easily pair your devices with the headphones. It even allows connection to two devices simultaneously.
Smart Control App
The Smart Control App allows the user to personalize, update, and control their Sennheiser headphones.
Smart 'Tile' Technology
Ever lost something and wished it had a way to be tracked? *Raises hand* The new Sennheiser headphoneswork with the Tile App which means if they get lost you can find them. YES!
Audio 3.5mm cable
USB-C to USB-A adapter
USB-C Charging cable
Case
Quick Guide
Safety Guide
Available in black or sandy white.
For a complete list of specifications and overview, visit BestBest.com.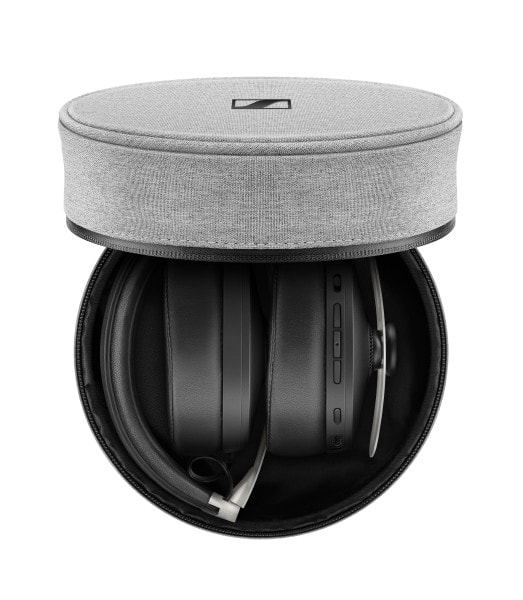 Where can you buy the Sennheiser M3 Momentum Wireless Headphones?
The Sennheiser M3 Momentum Wireless Headphones are available at Best Buy Stores and BestBuy.com, get yours today!