Summer has ended and fall is officially here. The leaves are changing, pumpkin has taken over everything, and we are all gearing up for Halloween shenanigans. Did you know Hersheypark is open after Summer? The Boardwalk maybe closed but there is still a lot of things to do at Hersheypark in the fall.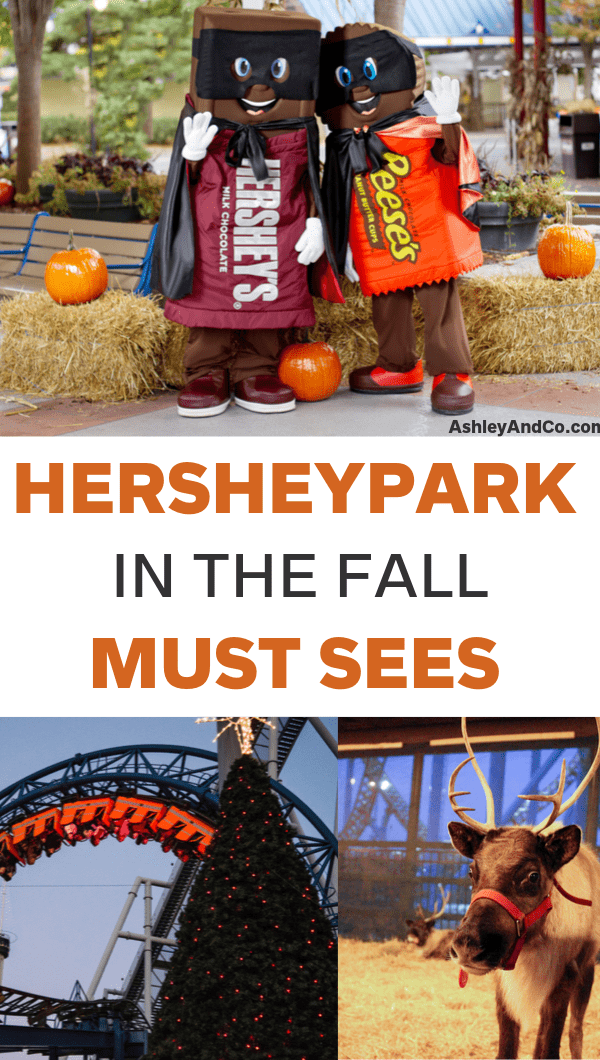 I am part of the Sweetest Moms Ambassador Program with Hersheypark. All opinions are 100% my own.
Things to Do at Hersheypark in the Fall
Just because Summer has ended doesn't mean the sweet fun of Hersheypark is closed until next year. With Hersheypark in the Dark, Hersheypark Christmas Candylane, and ZooAmerica there is always something to do and see. ZooAmerica is actually open all year while Halloween and Christmas feature their own special events.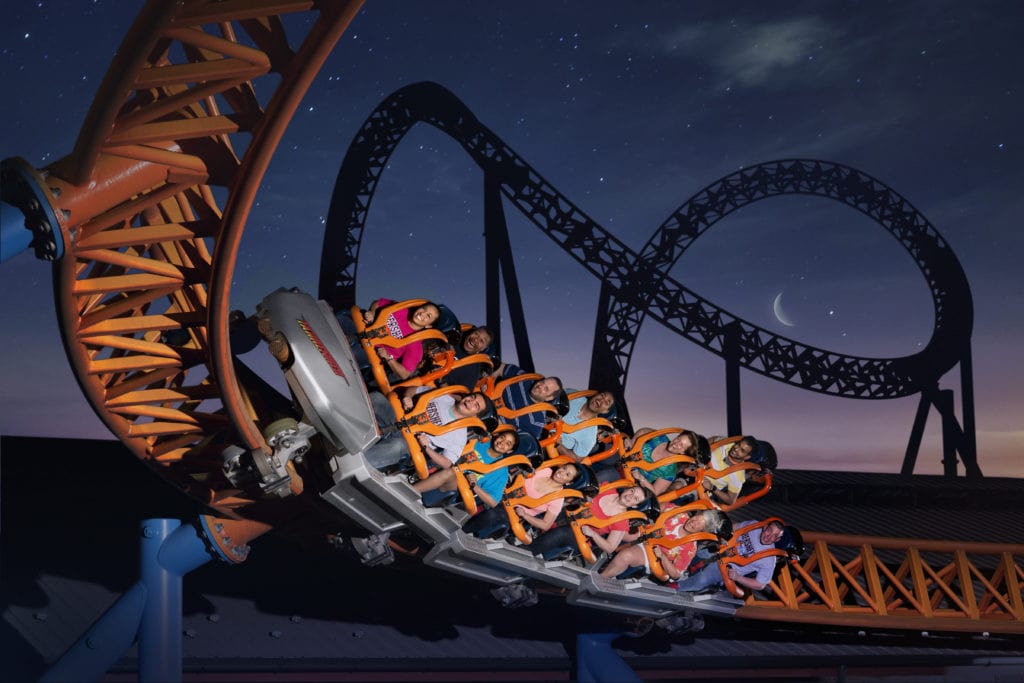 Hersheypark in the Dark
Hersheypark in the Dark is a fun seasonal event that includes rides, trick-or-treating, festive fall food, ZooAmerica animal fun, and more.
When is Hersheypark in the Dark? Hersheypark in the Dark kicks off October 18, 2019 for 3 spooky-fun filled weekends.
What rides are open during Hersheypark in the Dark? Don't worry all 13 coasters are waiting for you to enjoy. I love that the temps will be cooler so waiting for rides won't make me so sweaty! Exclusively during Hersheypark In The Dark, experience lights-out rides on Laff Trakk, Wildcat, Comet, and Lightning Racer.
Also during Hersheypark in the Dark is the Character Glow Dance Party at Midway America, harvest menus featuring special offerings from the Spring Creek Smokehouse and Dietz & Watson Country Grill restaurants unique to each weekend. For adults, check out the fall beer and cider flights in the Yuengling 1829 Patio & Pavilion. Over at ZooAmerica, which is always included with your admission into Hersheypark, grab a flashlight for a nighttime tour to see all the creatures of the night!
Okay, it's Hersheypark and Halloween, what about the candy? It isn't called the Sweetest Place on Earth for nothing. Begin your trick-or-treating at Hershey's Chocolate World, inside you will find 3 candy stops at the Spider Web, Haunted Trees, and Bat Cave. Next head into Hersheypark for 9 stops beginning at Fahrenheit and winding all the way to Midway Tent near Laff Trakk. Finally, end the night at ZooAmerica, grabbing your last bit of goodies and saying hi to animal friends.
Get your tickets for Hersheypark in the Dark today!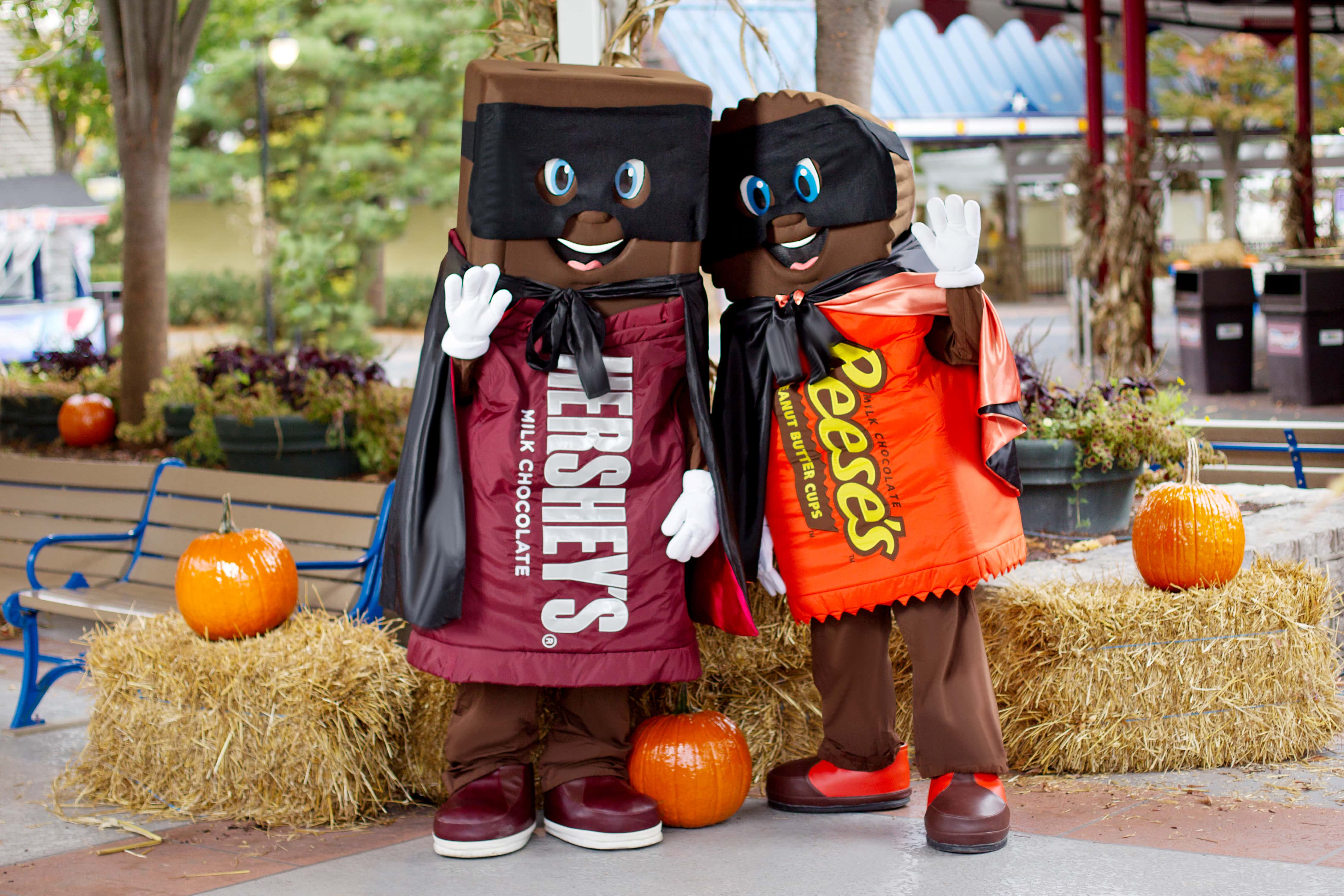 Hersheypark Christmas Candylane
Hersheypark Christmas Candylane features 4 million lights, rides and coasters, a visit with Santa and his reindeer, and so much more! It's a pretty sweet way to celebrate the holidays with your family and friends.
When is Hersheypark Christmas Candylane? Hersheypark Christmas Candylane is happening during select dates between November 15, 2019 and January 1, 2020.
What rides are open during Hersheypark Christmas Candylane? Favorites that are open include Laff Trakk, Sidewinder, sooperdooperLooper, Wild Mouse, Wildcat, and Cocoa Cruise. For a complete list of rides open click here for more Hersheypark info.
Don't you just love looking at Christmas lights? At Hersheypark, over 4 million lights are shining bright during this festive time of year. You can look forward to choreographed light shows, live entertainment, and more. Also, it wouldn't be Christmas without a visit from the big guy himself, Santa Claus. Santa is hanging out with all his reindeer including Rudolph! This right here is the reason I cannot wait for this time of year, I just love reindeers.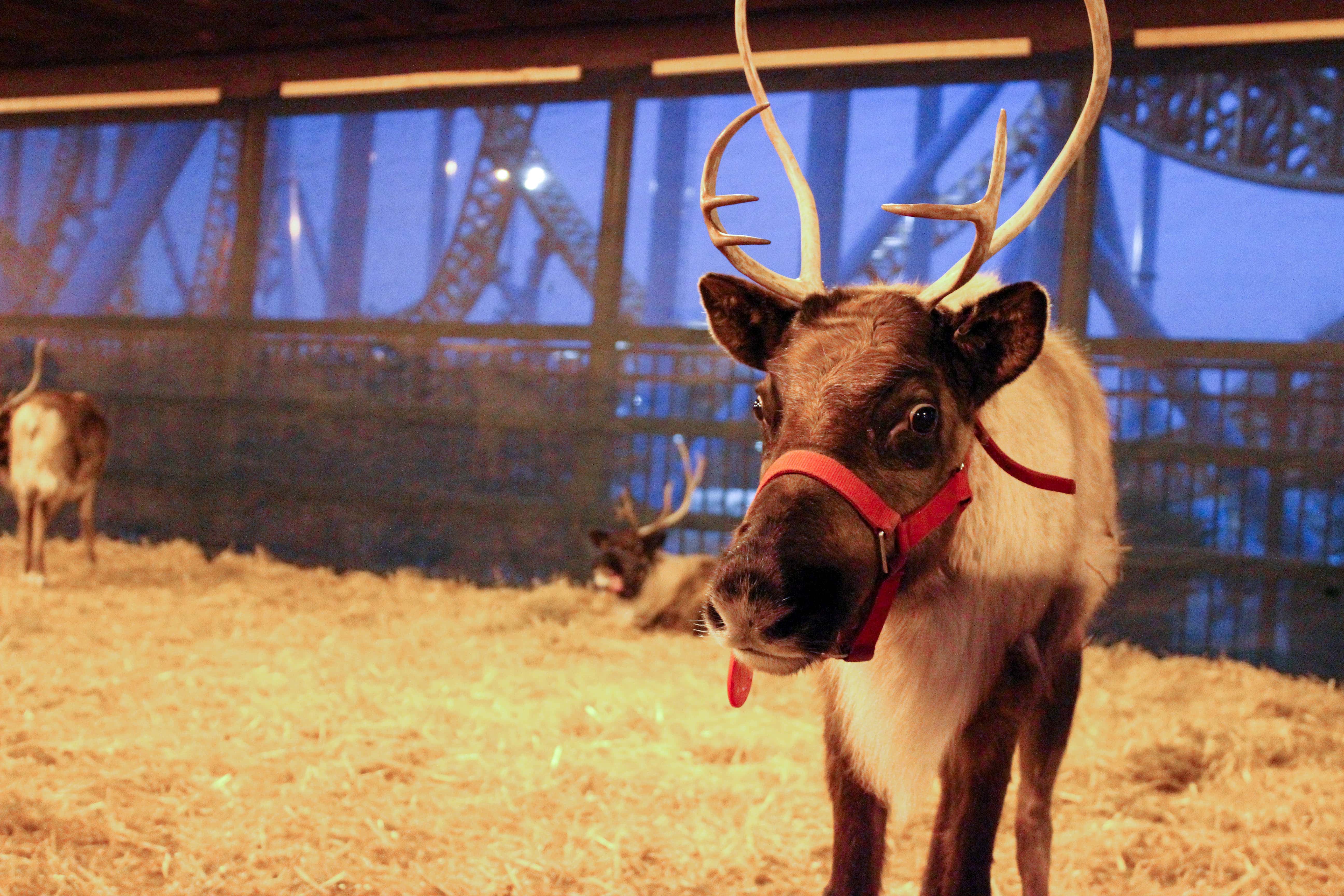 All that walking around is bound to make you and your little elves thirsty. Purchase a Hersheypark Christmas Candylane souvenir mug and enjoy free drinks all day!
Get your tickets for Hersheypark Christmas Candylane today!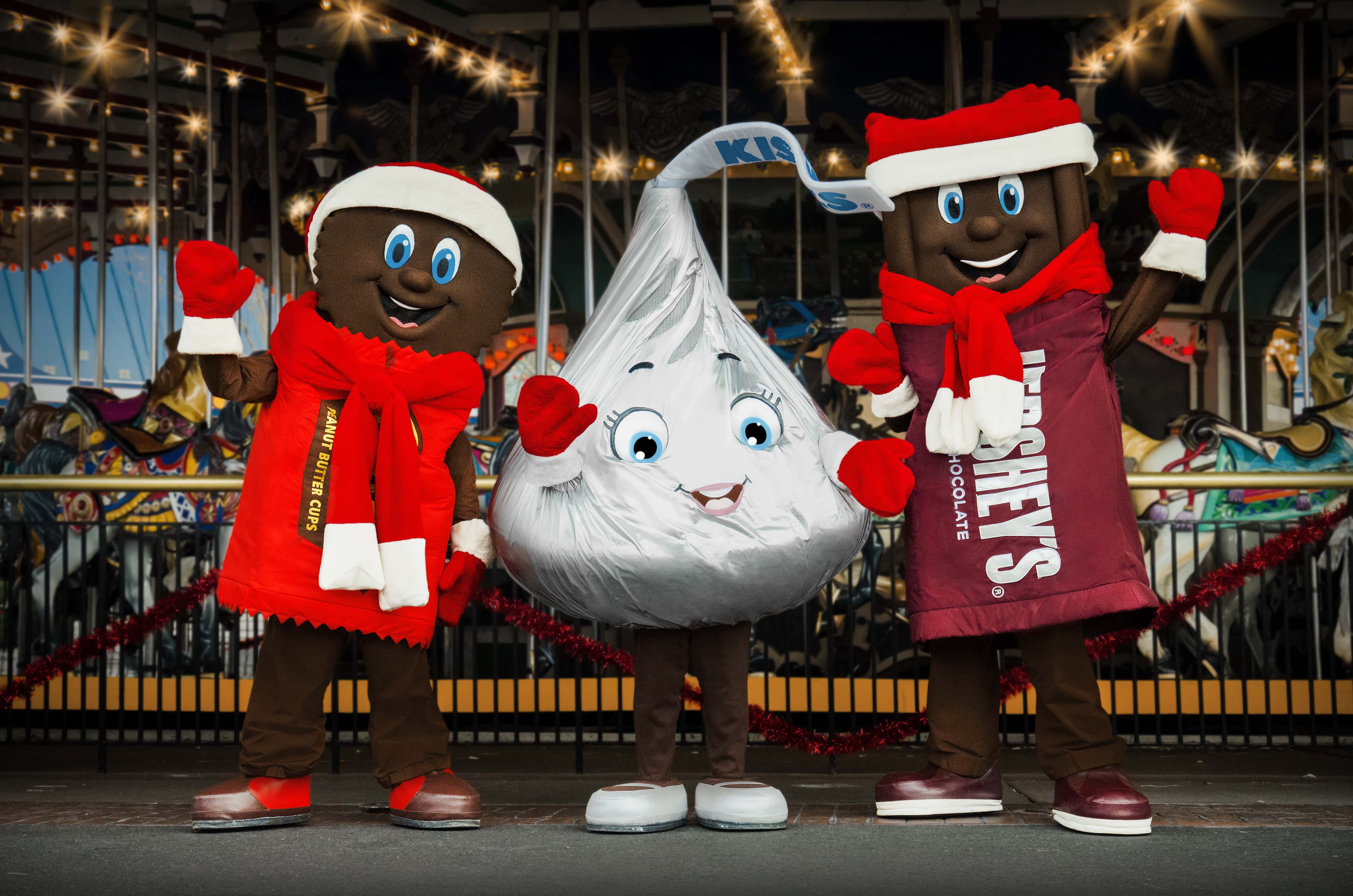 For more Hersheypark Travel Tips:
7 Reasons Why You Need Hersheypark Season Passes
Exclusive Look At Hersheypark Reese's Cupfusion
Top 5 Tips For Having the Sweetest Day Ever at Hersheypark!