With all the Halloween prep taking place, what better way to get your middle schooler in the spirit than with a new book that combines friendship, fun, and some spooky happenings. J.A. White's new Shadow School Archimancy is that book. Read on for my daughter's spoiler-free Shadow School Archimancy review.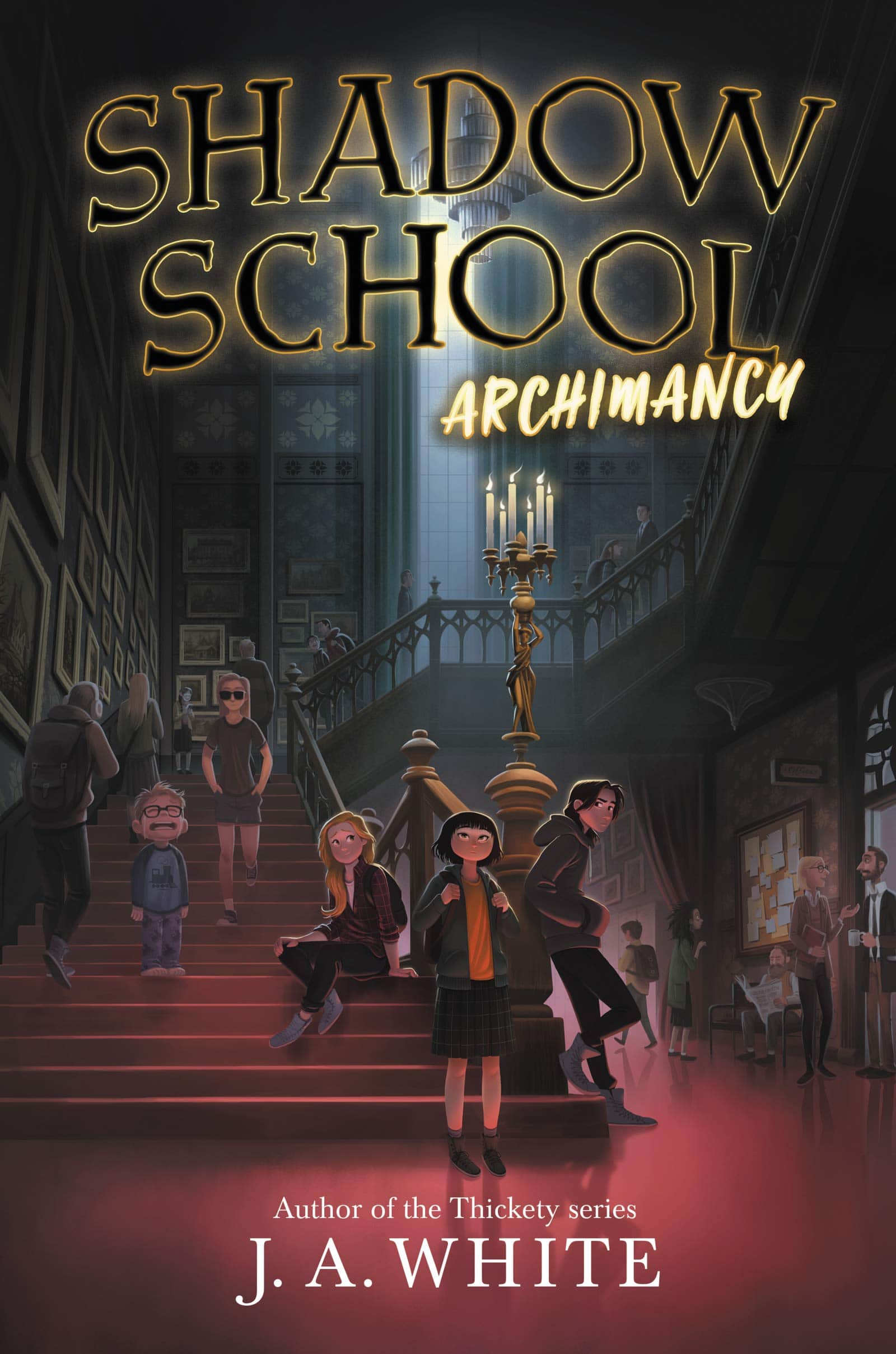 Thank you to HarperCollins for a copy of the book. Affiliate links used below.
Shadow School Archimancy
Cordelia Liu knew Shadow School was going to be different. Still, she didn't expect the school grounds to be filled with ghosts.
Cordelia soon realizes she's not the only one who can see the ghosts; her new friend Benji can too. Together with super-smart Agnes, the trio are determined to find out why the ghosts are there, and whether there's a way to set them free. If these ghosts are given their brightkey, aka what they are missing from their earthly days, they will find peace.
However this isn't going to be an easy job. After an encounter with a poltergeist having a tantrum, these three friends realize just how dangerous this work can be. Not only that, but this school was created with more sinister intentions, and someone is willing to go to extreme lengths to ensure that the ghosts remain trapped forever.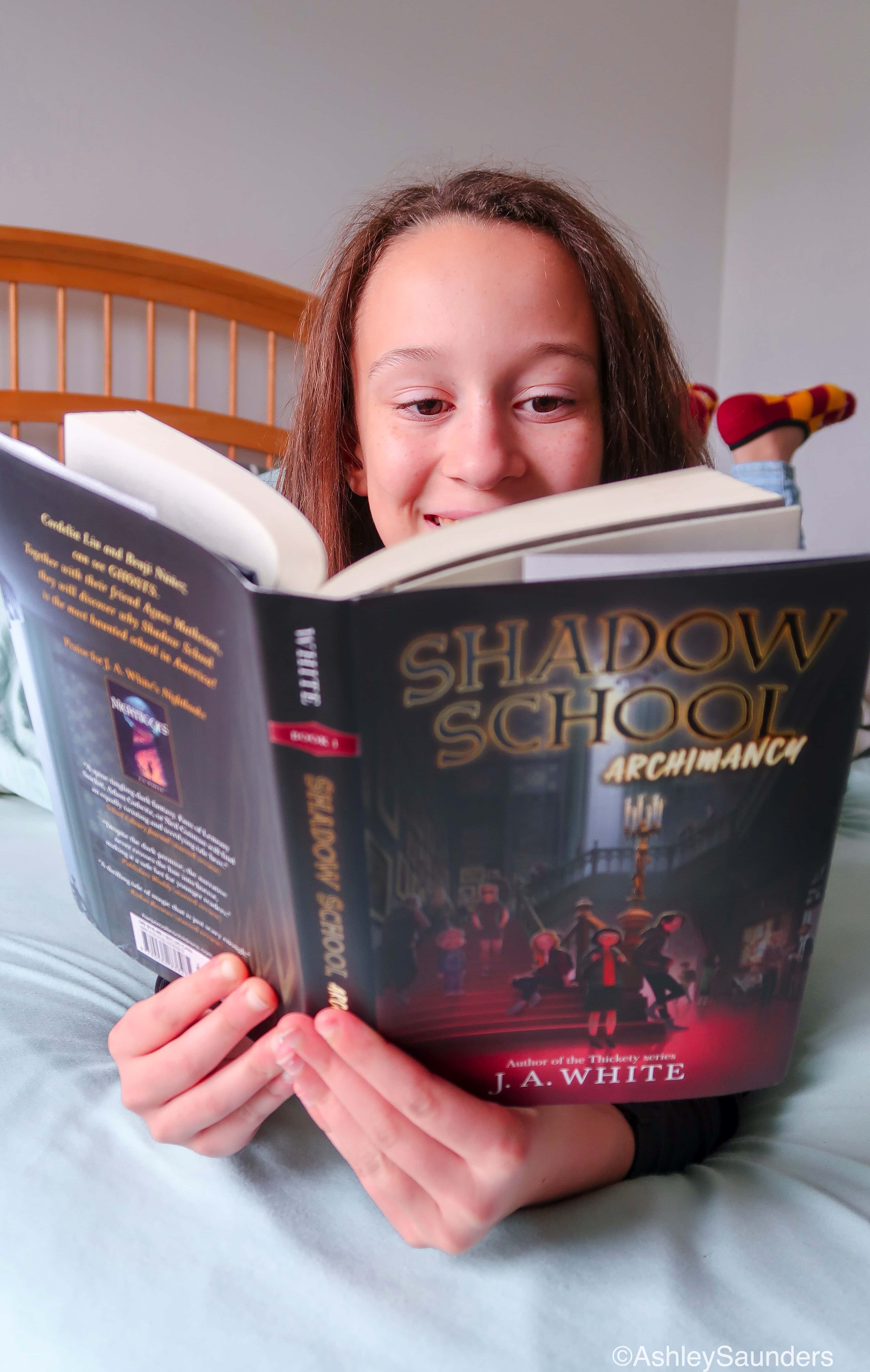 Shadow School Archimancy Review
This book is like the Haunted Mansion meets something spookier but still so much fun! Shadow School #1 is filled with suspense, action, and lots of twists and turns. Cordelia and Benji are trying their best to help the ghosts who are trapped in this gloomy mansion. Sometimes they have some fun and other times it can be kinda sad.
The ghosts though aren't just random characters that need help, they have personality and you will grow to care about them. This reminded me of the ghosts in Harry Potter. Unique and full of life. I can't say too much about the book because I don't want to give anything away, but it's so good you have to pick it up.
My favorite character is Cordelia. This girl is smart and best of all, KIND. She has a big heart and really wants to help everyone even if there are forces working against her. She also has pretty amazing friends in Agnes and Benji. They remind me of my good friends, and I think we would also make a good ghost saving team.
If you are a fan of Lemony Snicket then you will really like this book. This one felt too short, I didn't want it to end. But I hope that the author is working on Shadow School #2!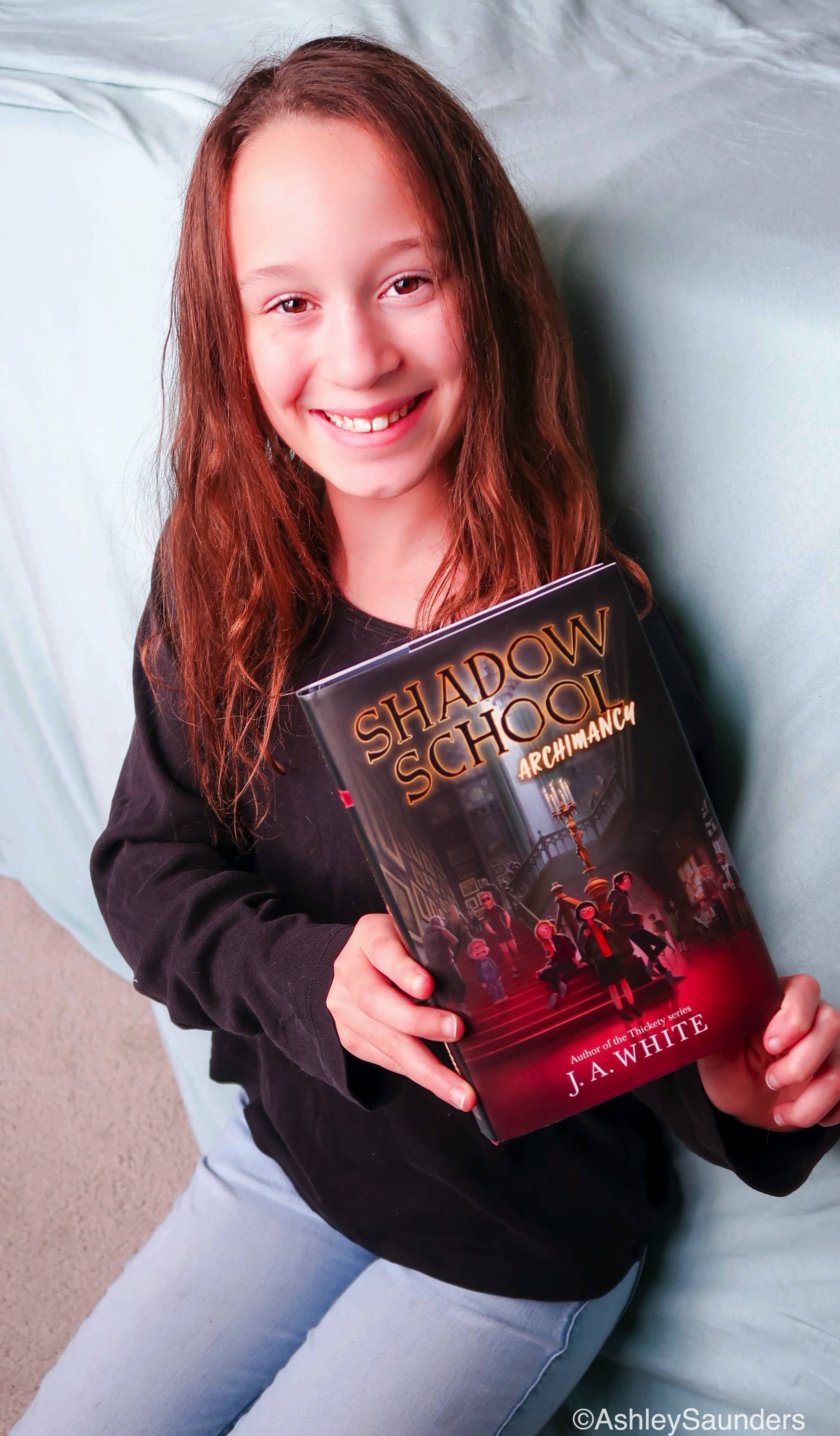 Ashley here. This book is another one that both children and adults can read together. For adults it will be a quick and entertaining while the kids will get a taste of the supernatural alongside lessons about dealing with middle school drama. It's not slapstick like a lot of "scary" novels for kids. Instead it showcases not only how much our heroine cares but also how intelligent she is as well. She sees a problem and she works out how to solve it. I like that a lot.
Where to buy Shadow School Archimancy
Shadow School Archimancy is available wherever books are sold and online at Amazon.