Last night I had the opportunity to watch the RENT 20th Anniversary Tour at The National Theatre. Rent is one of my all time favorite Broadway shows and I was thrilled to see it again. I remember singing Seasons of Love in choir more than once, not to mention I know most of the songs by heart. Basically, if they needed a stand-in I was ready. With all the love I have for the original, did Rent on tour live up to my expectations?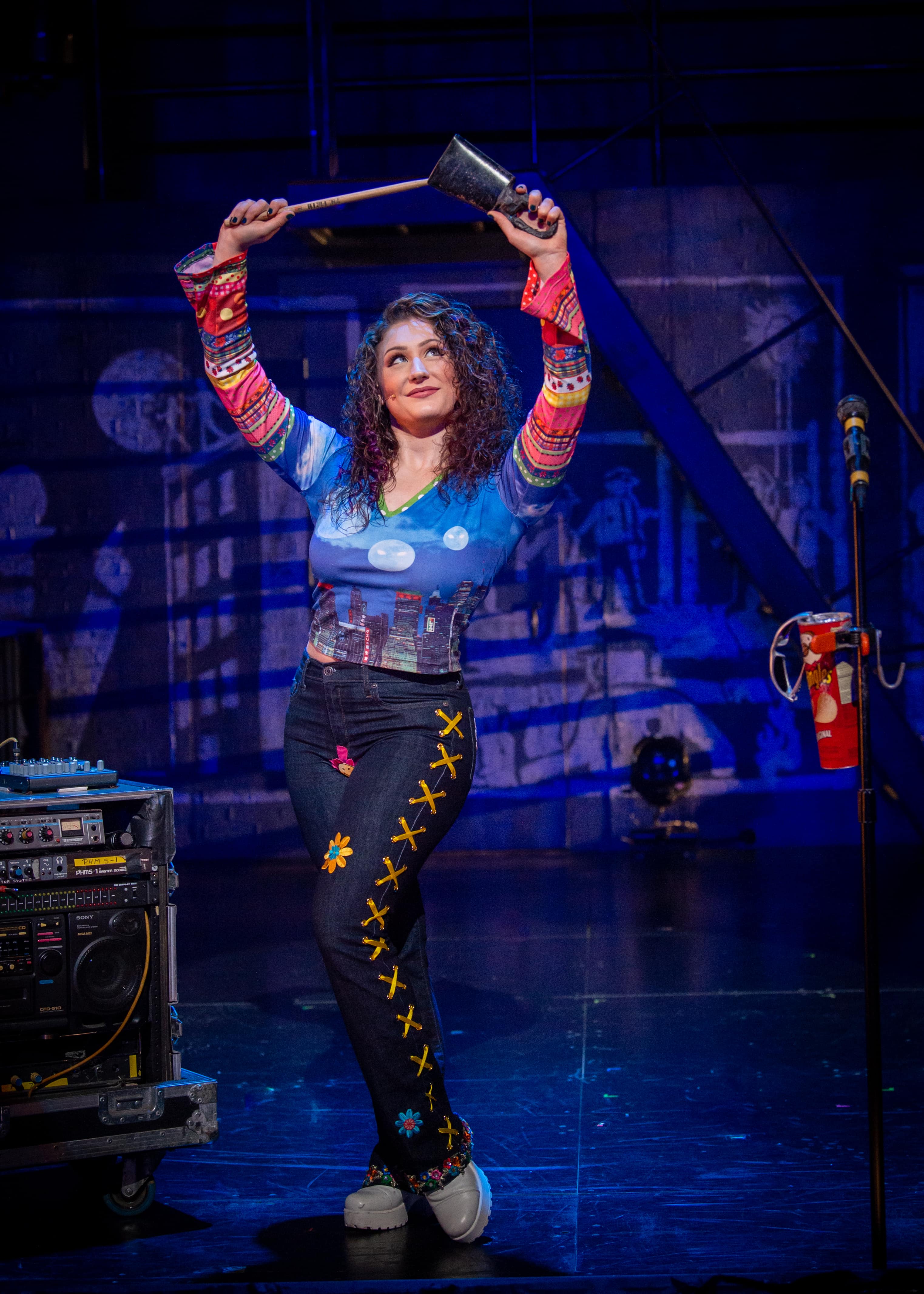 RENT on Tour Review: 20 Years Later Still Full of Joy and Life
It's been 20 years since Rent debuted and after all that time, the touring show was every bit the celebration of friendship, love, and community that we theatre goers have come to expect. It was full of joy, life, and contagious hope. By the end of the night, if you did not feel moved by this performance I would question whether or not you were sitting in the same auditorium as me.
I have nothing but great things to say about the cast of Rent. Not only did I feel like they truly embraced their characters but the vocal talent was mind blowing. I have sat in off Broadway shows before where some of the songs proved to be too much for the performers. That was not the case with last night's show. The heart and passion for these songs were on full display and it gave me actual chills.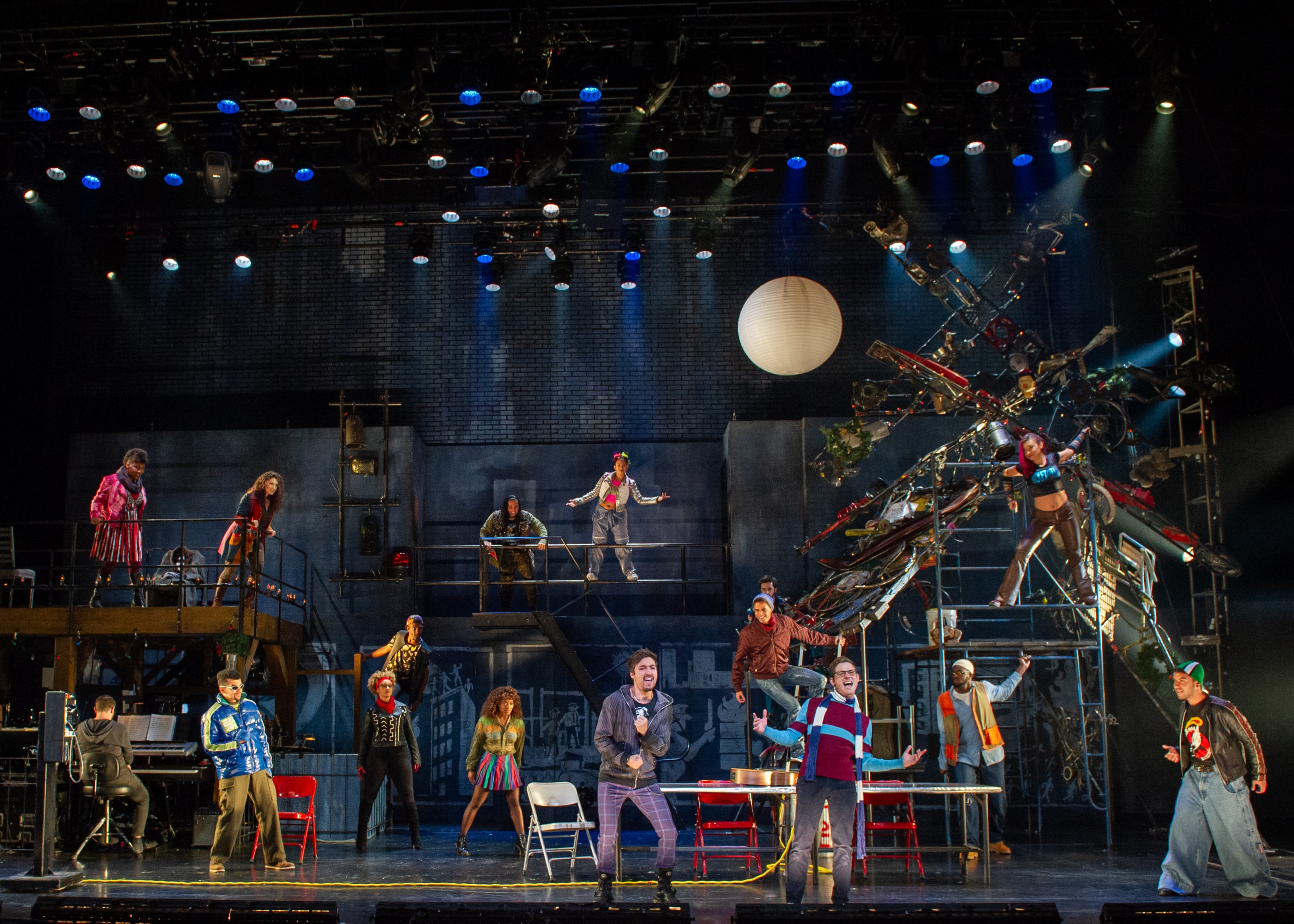 "There's only us. There's only this. Forget regret. Or life is yours to miss."
Standouts where Aiyana Smash as Mimi, Joshua Tavares as Angel, Cody Jenkins as Mark, and Coleman Cummings as Roger. Aiyana not only brought the fieriness of Mimi but also captured her vulnerability as well. The emotion exuded between her and Coleman in "I Should Tell You" was palpable.
Joshua captured the fun-loving, positivity of Angel, not to mention he can dance better in heels than me, props for that. Cody portrays Mark's fierce loyalty to his friends and internal conflicts with the ease of someone who has played Mark for years.
I know I only mentioned a few, but honestly the entire cast was impressive. I haven't heard "Seasons of Love" sung out with that much intensity in years.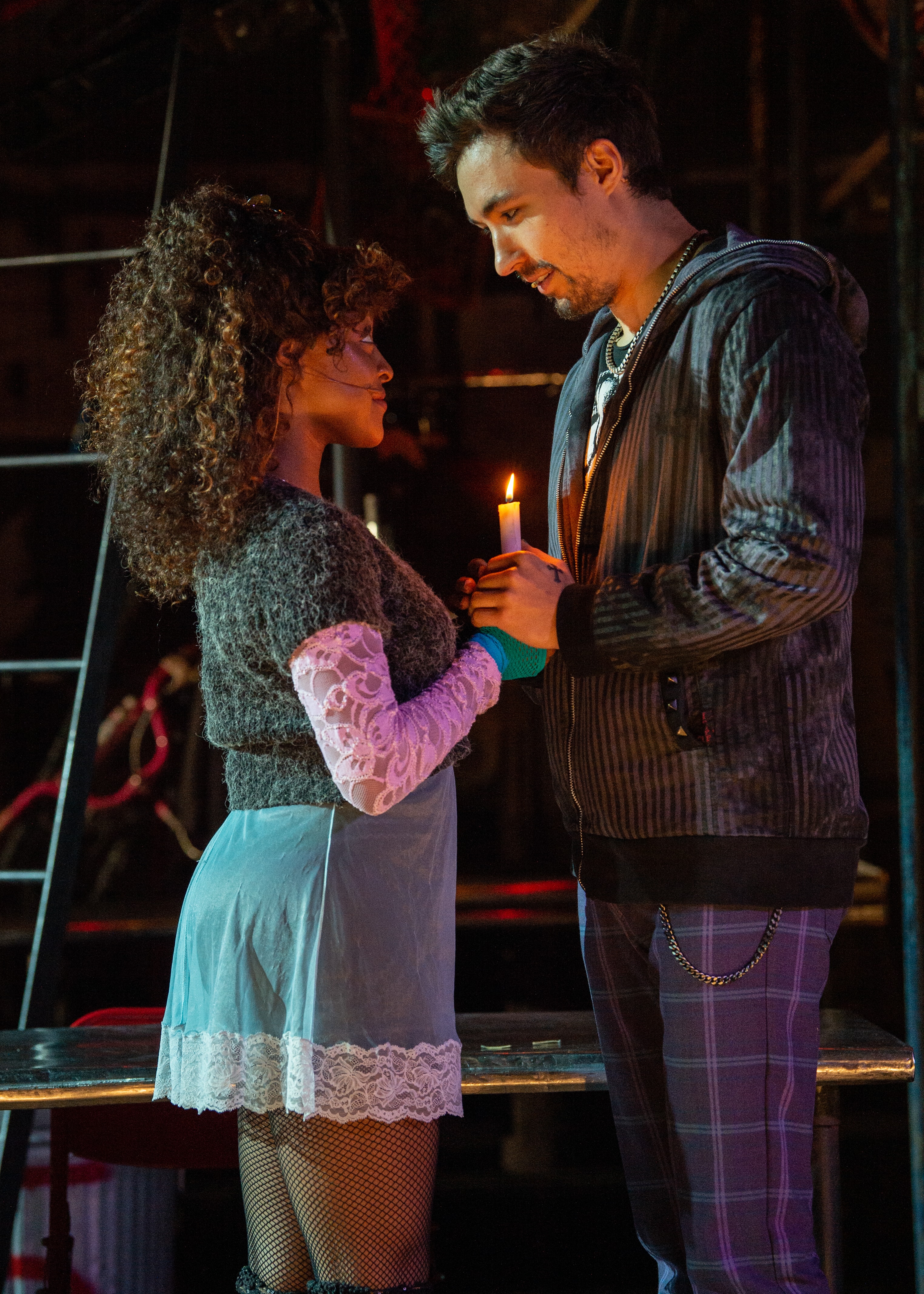 Final Recommendations and Things to Know
The show is recommended for children ages 13 and up. Personally, I would not be bringing a 13 year old to see Rent. I would recommend RENT for ages 17 and up. Brief rundown of things parents should know about Rent. Expect bad language, brief nudity, drug use, and death.
Also I would caution that you should have a rough idea what this show is about before watching it. Last night I was sitting next to two very confused people. They were not expecting the more mature content of Rent and were shocked by what was being discussed and shown on stage.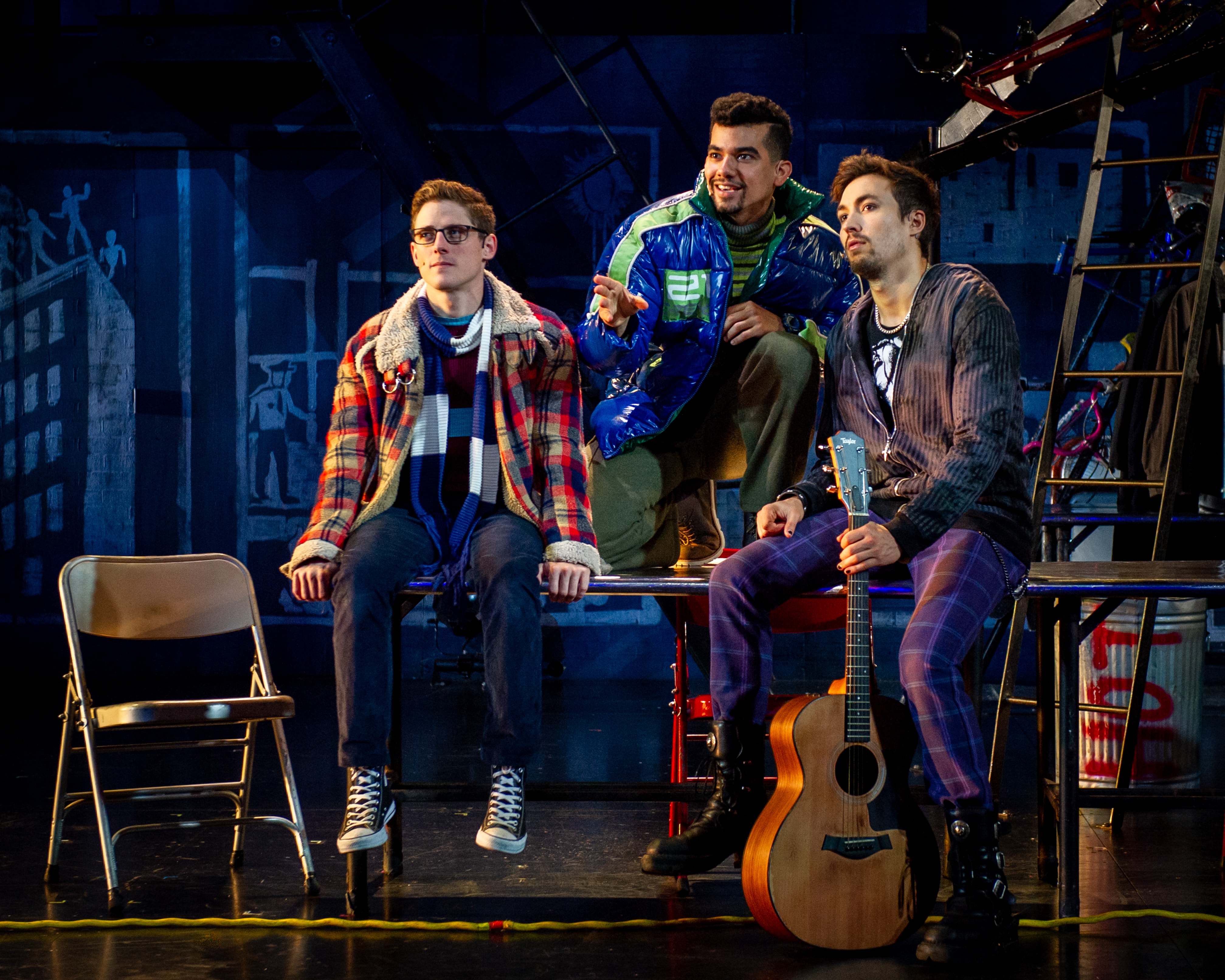 About RENT 20th Anniversary Tour
In 1996, an original rock musical by a little-known composer opened on Broadway… and forever changed the landscape of American theatre. Two decades later, Jonathan Larson's RENT continues to speak loudly and defiantly to audiences across generations and all over the world. And now, this Pulitzer Prize and Tony Award®- winning masterpiece returns to the stage in a vibrant 20th anniversary touring production. A re-imagining of Puccini's La Bohème, RENT follows an unforgettable year in the lives of seven artists struggling to follow their dreams without selling out. With its inspiring message of joy and hope in the face of fear, this timeless celebration of friendship and creativity reminds us to measure our lives with the only thing that truly matters— love.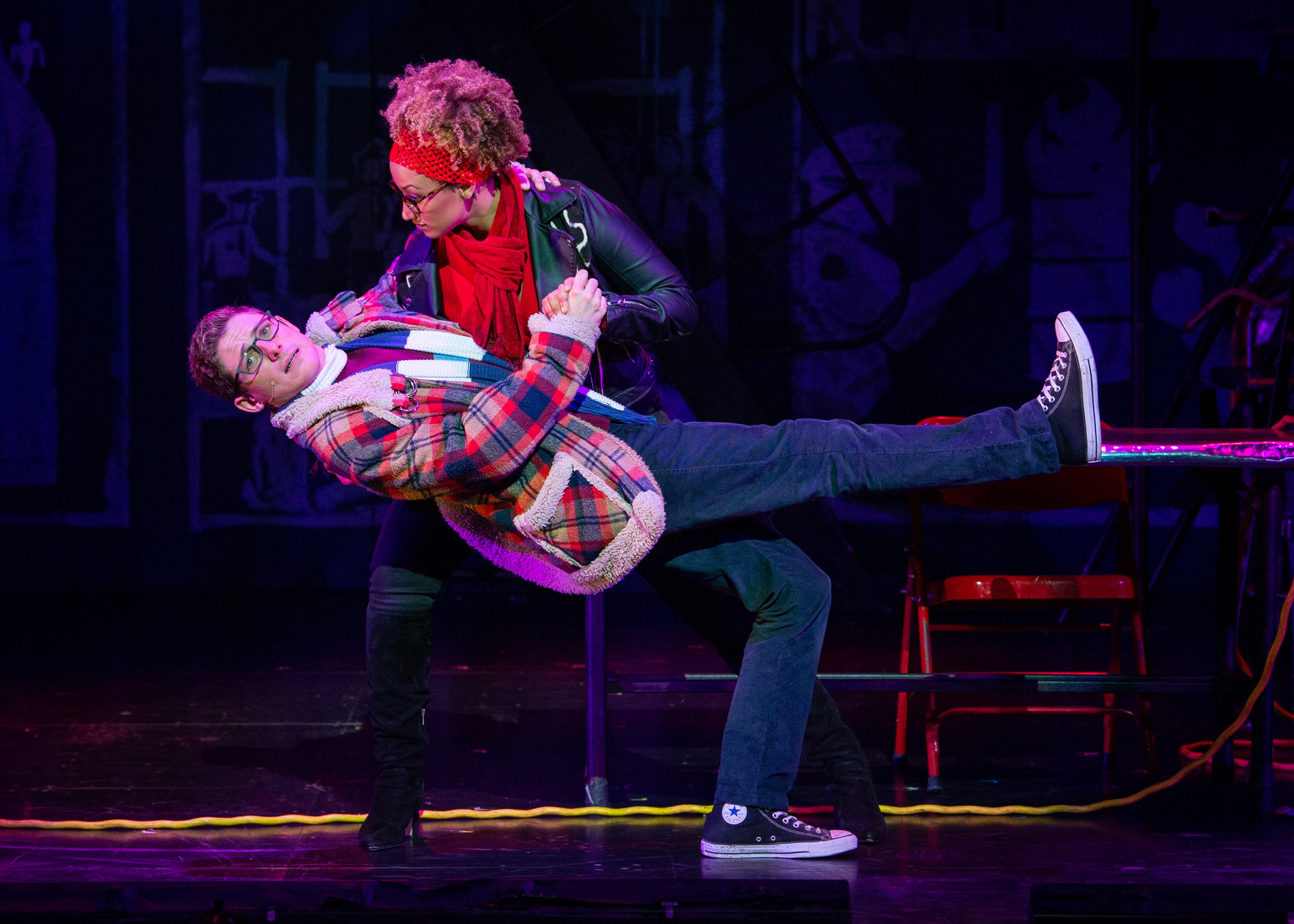 The show received its world premiere off-Broadway at New York Theatre Workshop on February 13, 1996 to ecstatic reviews and transferred to Broadway on April 29, 1996. RENT won the 1996 Tony Award for Best Musical as well as the Pulitzer Prize for Drama.
Leading the Rent 20th Anniversary Tour cast is Cody Jenkins as Mark Cohen, Coleman Cummings as Roger Davis, Aiyana Smash as Mimi Marquez, Shafiq Hicks as Tom Collins, Joshua Tavares as Angel Dumott Schunard, Kelsee Sweigard as Maureen Johnson, Samantha Mbolekwa as Joanne Jefferson, and Juan Luis Espinal as Benjamin Coffin III. The tour will also feature Zare Anguay,Rayla Garske, Lexi Greene, Ysabel Jasa, Caira Asanté Lakota, Stephen Rochet Lopez, Benjamin H. Moore, Carlina Parker, James Schoppe, Jason Tyler Smith, Kevin Stevens, and Sam Van Vleet.
When is RENT playing in Washington DC?
Rent will run November 12 through Sunday, November 17, 2019.
• Tuesday, Wednesday, and Thursday at 7:30pm
• Friday and Saturday at 8pm
• Saturday and Sunday matinees at 2pm
• Sunday evening at 7:30pm
Tickets to RENT
Tickets for the RENT 20th Anniversary Tour can be bought online at TheNationalDC.com, by calling 1-800-514-3849, or in person at the National Theatre Box Office (open Monday-Friday from 12pm-6pm and two hours prior to every performance).