It is that special time of year. Grab the kids and experience the magic of Santa HQ by HGTV! This one of a kind event is something our family looks forward to every year. From the giggles created by the naughty or nice meter to selfie-ing it up with Elf ID cards, Santa HQ takes visiting Santa to a whole other level.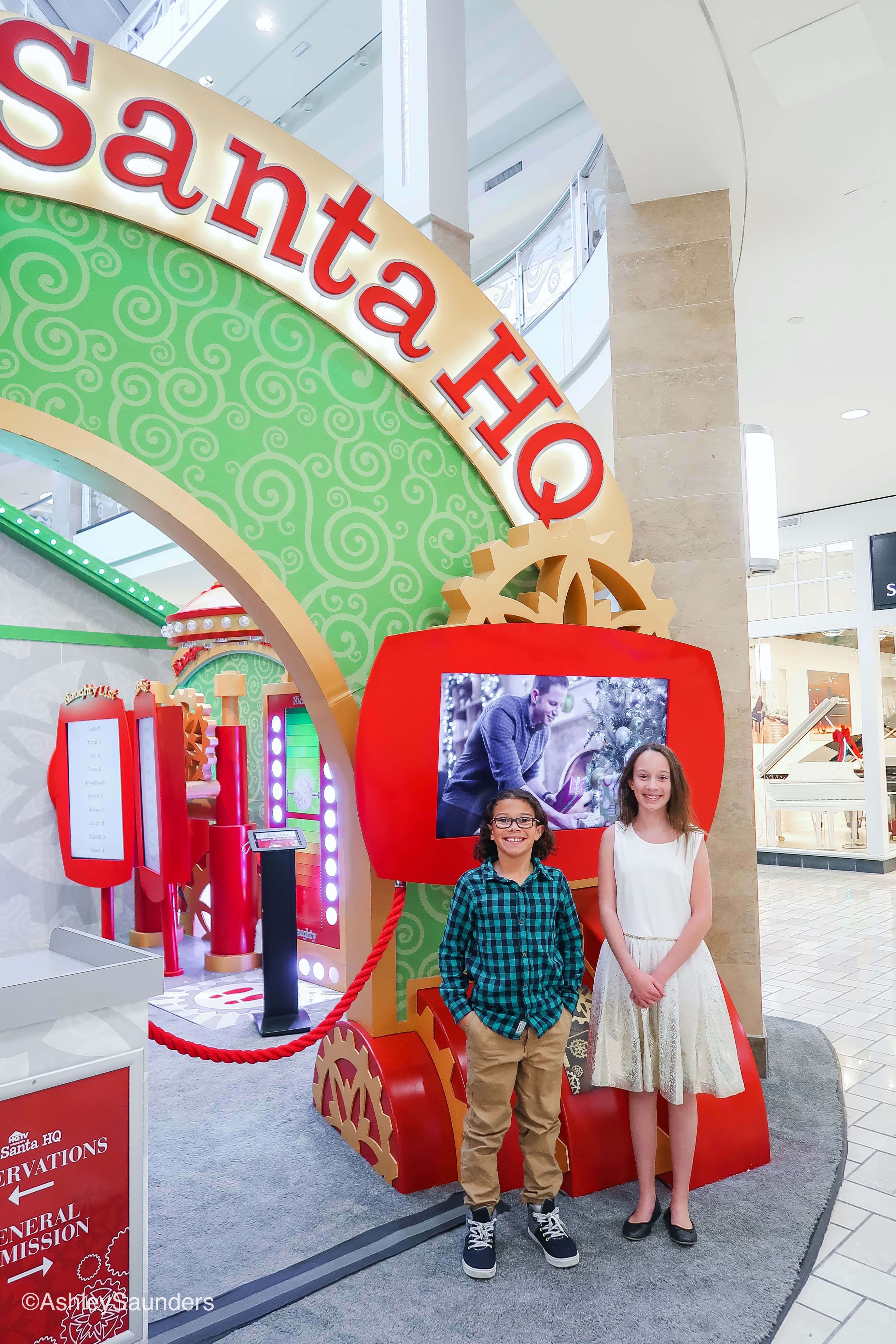 This post is sponsored. All opinions are my own, I promise. I don't want to end up on the naughty list!
Santa HQ by HGTV
Santa HQ is the perfect way to kick-off your holiday season. It's not just about meeting the big man himself but having special moments with your family along the way. HGTV incorporates special mobile apps, social-media-ready opportunities, and augmented reality for an immersive, interactive holiday experience.
HGTV's Santa HQ connects shoppers and visitors to the HGTV brand experience on the local level in communities all across the United States. Santa HQ is presented at 15 of Macerich's top properties in the U.S. including: California, Arizona, Chicago, Metro New York, and the Washington, D.C. corridor.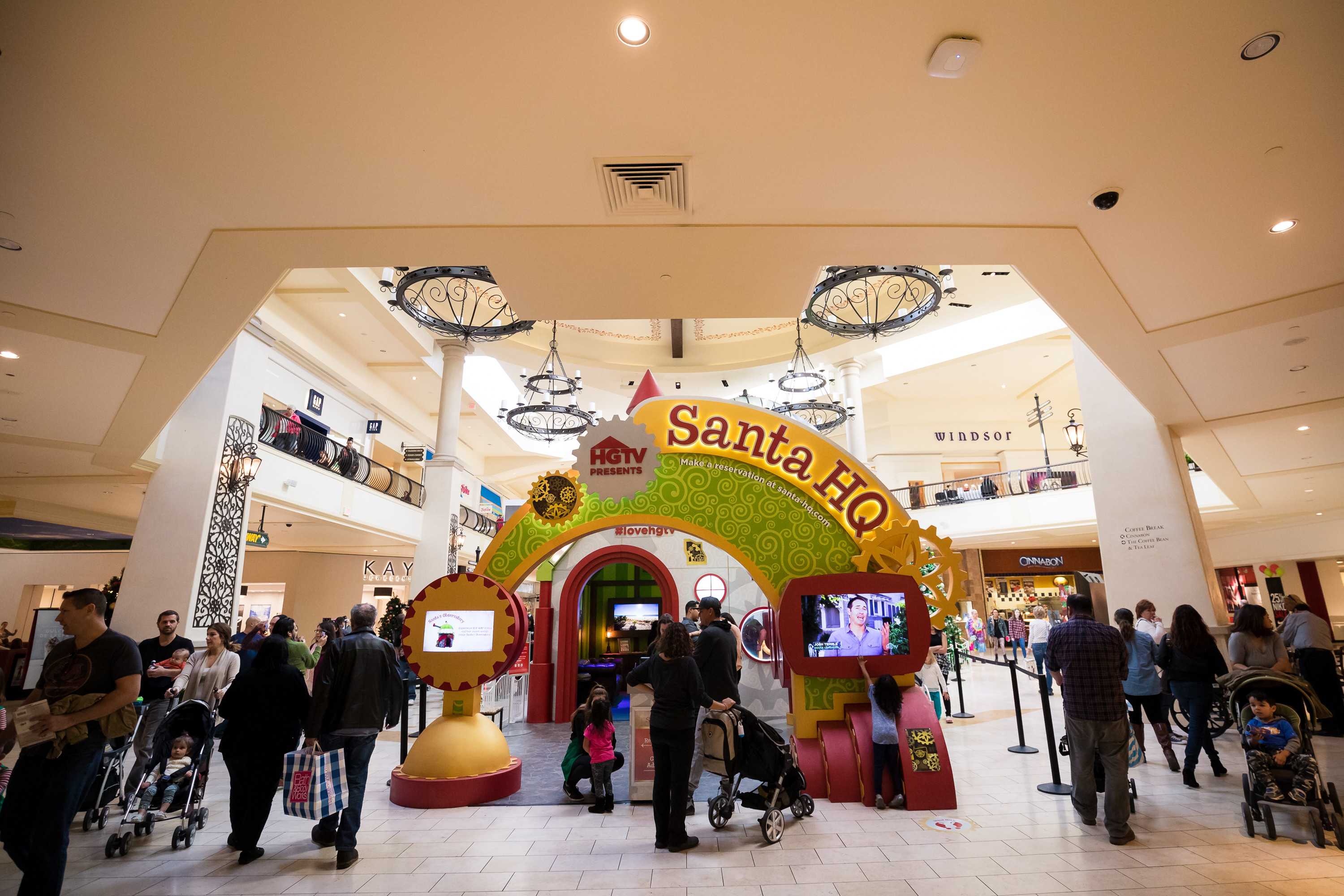 HGTV Santa HQ Features
When you visit a Santa HQ by HGTV you aren't just standing around waiting to see Santa. That is what I did as a kid. Now, my kids are enrolling in Santa's Elf Academy, and learning what it takes to be a part of Santa's team. This interactive queue makes waiting no big thing and lots of fun.
After you check in, you need to see if you are naughty or nice. The Naughty or Nice O'Meter is ready to see which list you belong to. Then head into the Elf Academy itself for a little Magic Mirror and Elf-ID magic.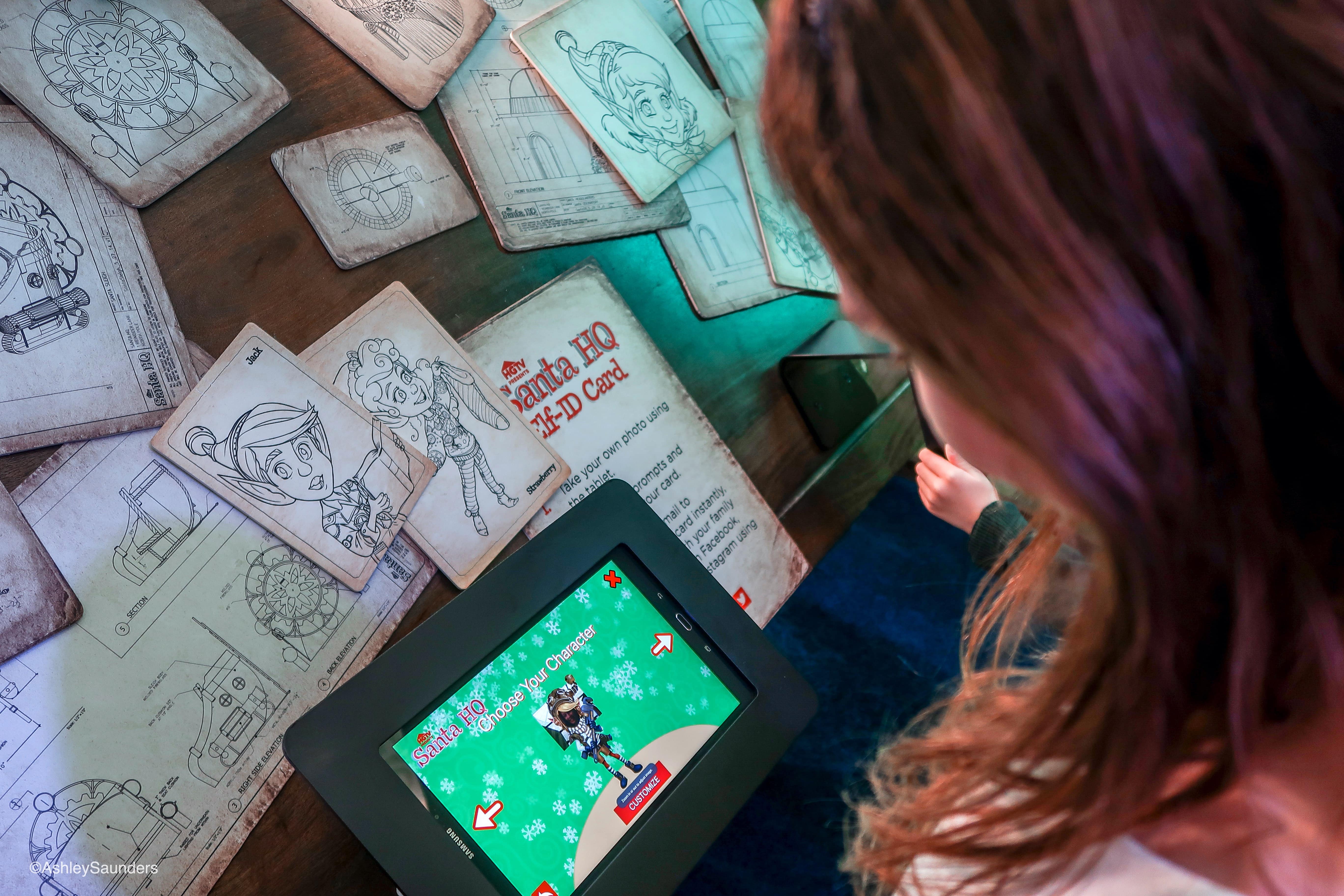 You can't be a member of Santa's Squad without an official Elf ID Card. Customize your card using the app and your best selfie. Choose from one of four cards to customize, fill out special fields with your holiday favorites, and then email it to print out at home.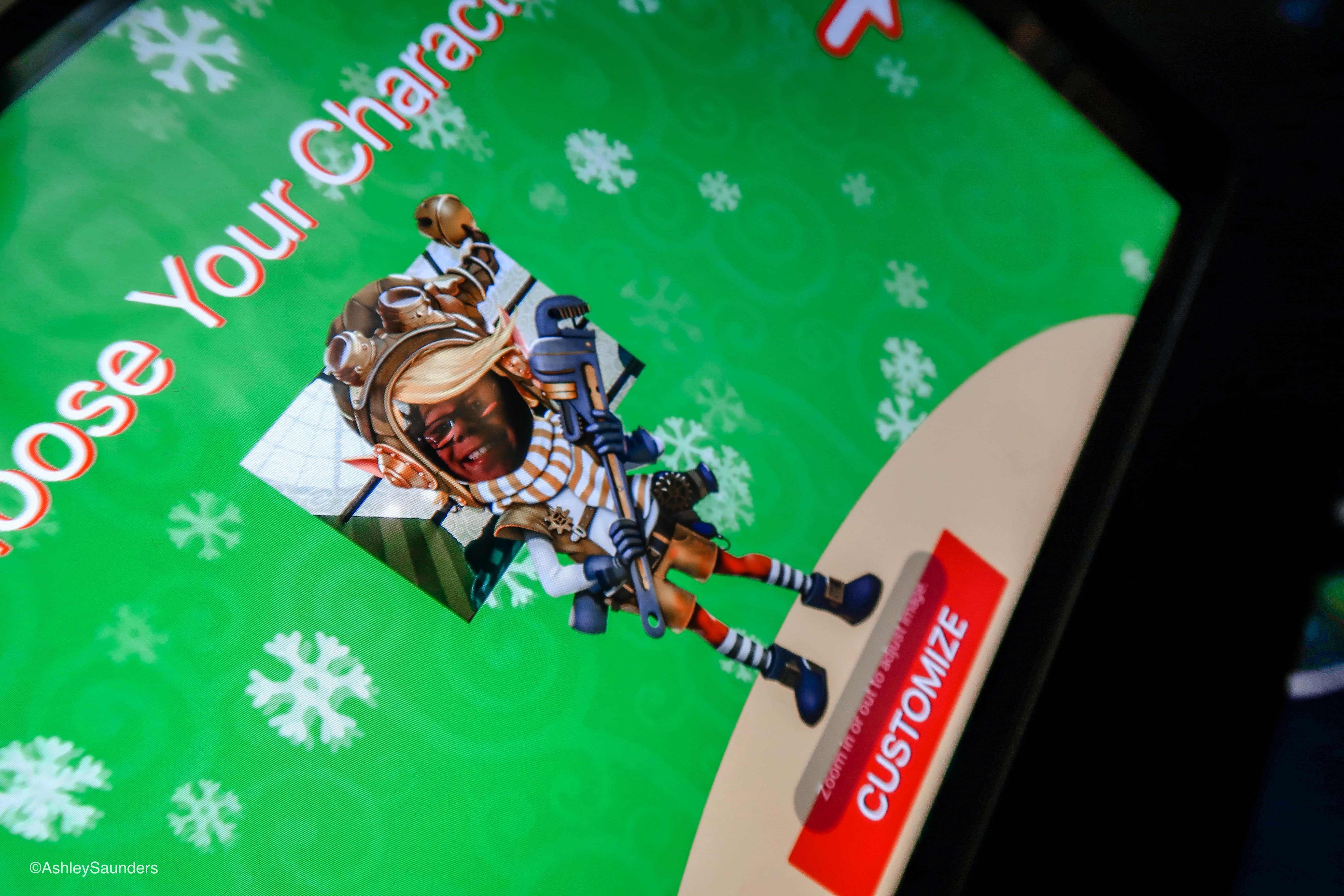 Over at the Magic Mirror, smile it is time to transform into one of Santa's elves. Virtually try on several elf outfits and pose for photos. The images can be emailed to you to enjoy all season long.
Then head into Santa's Observatory exploring with Elf-Ray Vision, an app that triggers an augmented reality experience. Santa's Elves have tablets for you to use. Look for triggers at the entrance, in the workshop, underneath the Christmas Tree, and in the observatory!
Don't forget to check the radar, candy cane stocks, and more at the Control Center.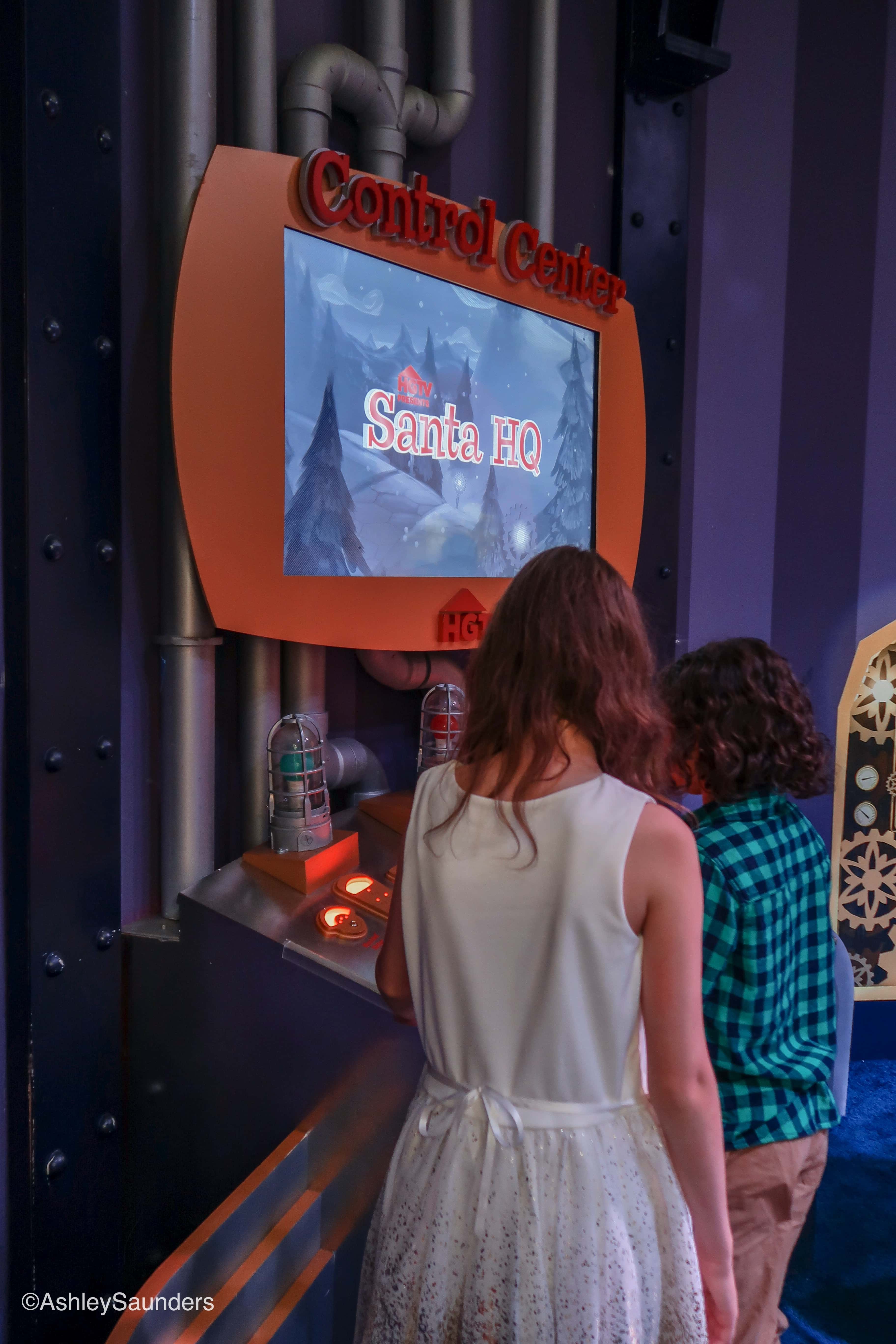 And then, it is time. Santa is waiting just around the corner! With all the fun of Santa HQ your kids won't even realize they were waiting at all. Which means no whining kids and everyone is happy when they make it to Santa. Look at those smiles!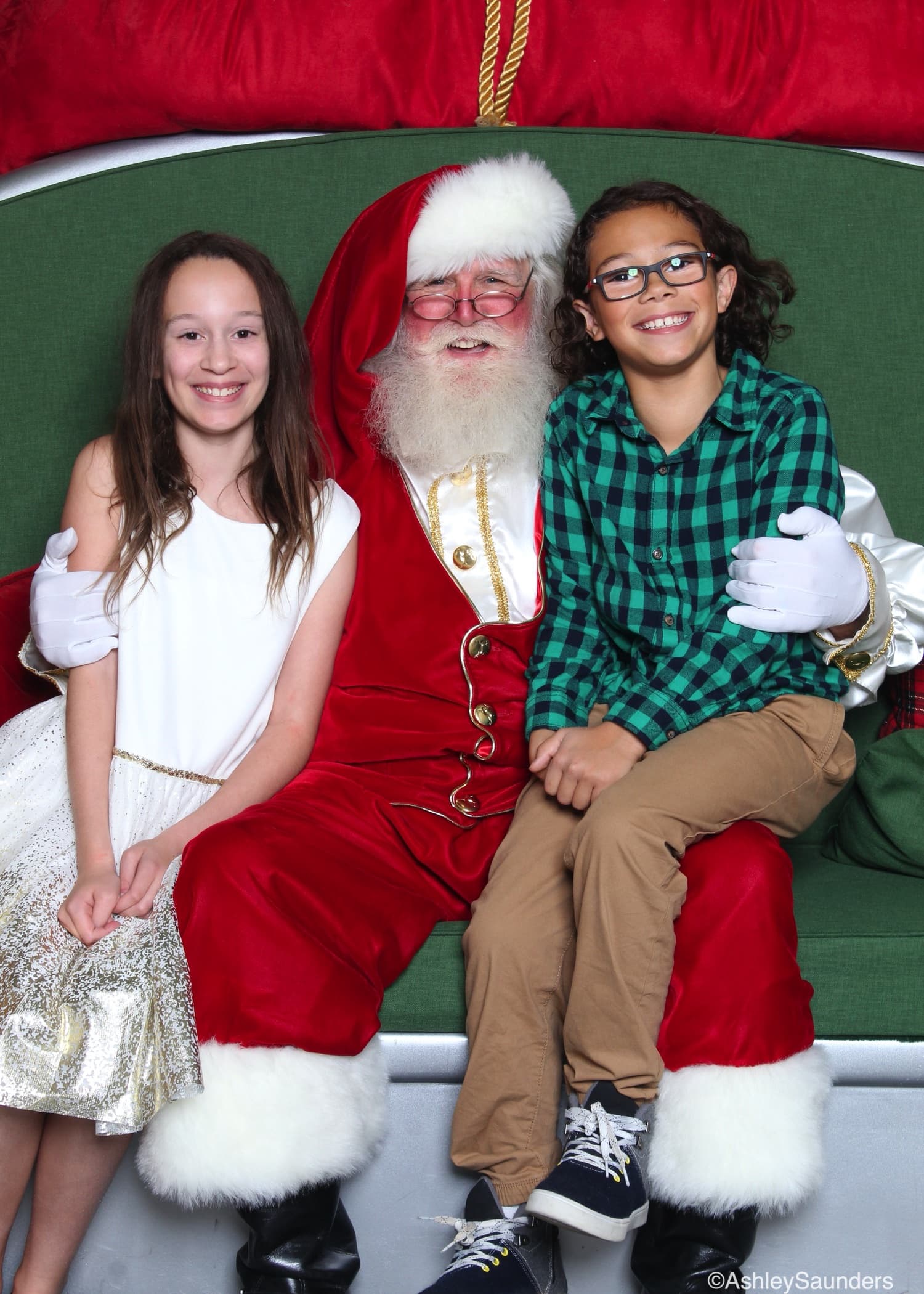 Spend less time in line. Purchase Fast Pass today!
Upgrade your Santa HQ experience by grabbing a Fast Pass. When you purchase a Santa HQ Fast Pass, you can select a date and time for your Santa visit. Pre-pay online for your photos, upgrade your package in advance, and opt-in to receive text reminders about your Fast Pass window.
Visit TysonsCornerCenter.com/SantaHQ to secure a Fast Pass and pre-purchase a photo package.
Holiday Giving Drive
Visitors to Santa HQ will also be able to enjoy the holiday spirit of giving through HGTV's Help Through Holiday Giving Drive. The program encourages visitors to donate new, unwrapped toys for local children in need with the goal of collecting over 1,000 toys per center. In 2016, HGTV's Help Through Holiday Giving program collected over 66,000 toys benefiting local organizations like Forgotten Angel Tree, Salvation Army Angel Tree, Toys for Tots, and Spark of Love Stuff a Bus.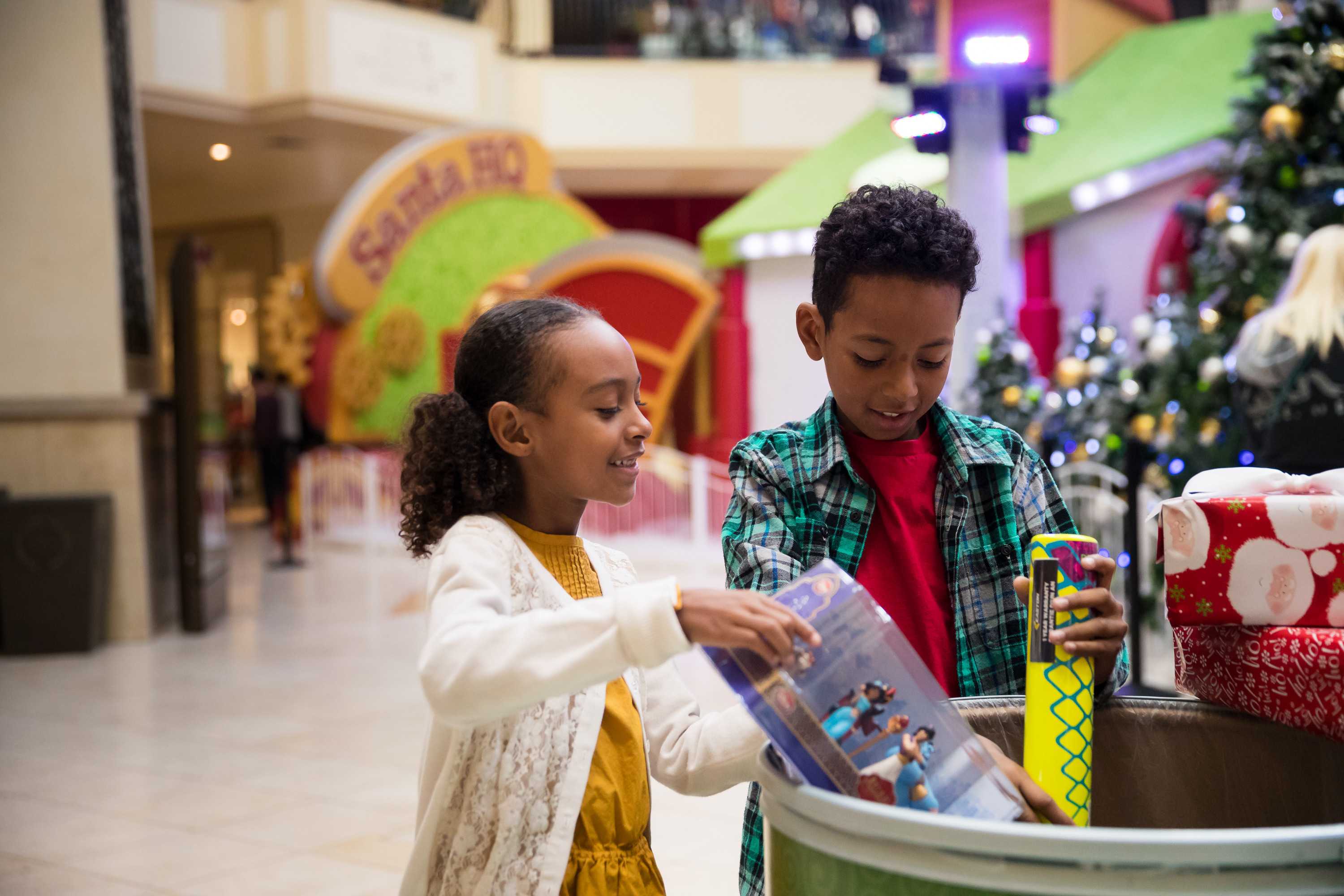 Check out our visit to Santa HQ