They say taxes and death are the only certainties in life but I would like to add to that list laundry. Moms, dads, singles, couples, if there is one thing we can all agree in it is that no one really likes doing laundry. Whether you like it or not, laundry is here to stay so we might as well make the best of a dirty situation. These 5 laundry tips and tricks will save time and sanity, but they will not fold the clothes for you. Sorry.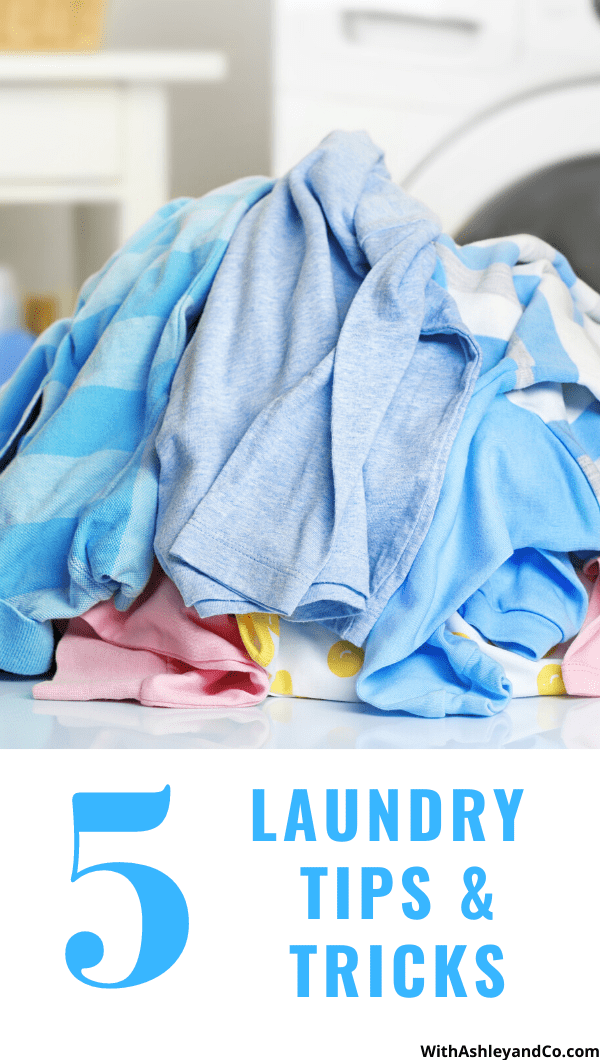 This post is sponsored. Affiliate links may be used below.
5 Laundry Tips and Tricks
I remember hating laundry day in college. Before having to do my own, I never understood why sitcoms would joke about wearing clothes until they smelled so bad or just chucking them out and buying new ones. It could not be that bad? Joke was on me. Laundry is not my favorite, but I have learned some ways to make it more bearable.
1. Mesh Laundry Bags
Mesh laundry bags are the best way to wash delicates like bras and lingerie. I also use them when washing my child's favorite "Lovey." Lovey has been through a lot since he came home and his poor neck is hanging on with some added thread. So when he needs to be washed, into the mesh bag he goes.
You can use them for other plush animals as well or even to keep socks from disappearing into the washer and dryer.
2. White Chalk
Grease stains and kids go together like peanut butter and jelly. I'm constantly finding some random stain on my kids' clothes when doing laundry. For grease stains here is a simple hack, white chalk. White chalk takes out grease stains without all the pre-soaking, scrubbing, rinsing, etc.
3. Get The Kids Involved
Have you heard the saying if kids can use a smart phone they can do their own laundry? Well it is true. My kids have been helping with laundry since they were old enough to put their clothes away. Now they both know how to measure out the detergent, get their laundry started, and eventually dry everything.
I've even taught them about hanging certain items to dry. I do not stress the whole separating by color thing. If you wash in cold water, which is better for your clothes and bills, colors do not normally run. Trust me, I have yet to ruin a white shirt by washing it with other things.
This makes laundry for kids easier. The only sorting required is if they have anything muddy or oversized, which brings me to my next hack.
4. Visit The Laundromat
We all have oversized items that may or may not fit well within our home machines. Sometimes clothes are so nasty you do not want them in your washer. Or you may find yourself living in an apartment building without access to a washing machine and dryer. No matter the circumstances, visiting a laundromat can help save you time and effort.
Laundromats like The Clothing Spin, have bigger machines that can handle even your toughest loads. If the laundry has piled up at home, laundromats have the added benefit of having multiple machines, allowing you to get more than one load done at a time. That means you get through your laundry faster so you can go about your day doing something way more fun than washing clothes.
If you are located in Virginia, visit the Madison Heights Coin Laundry.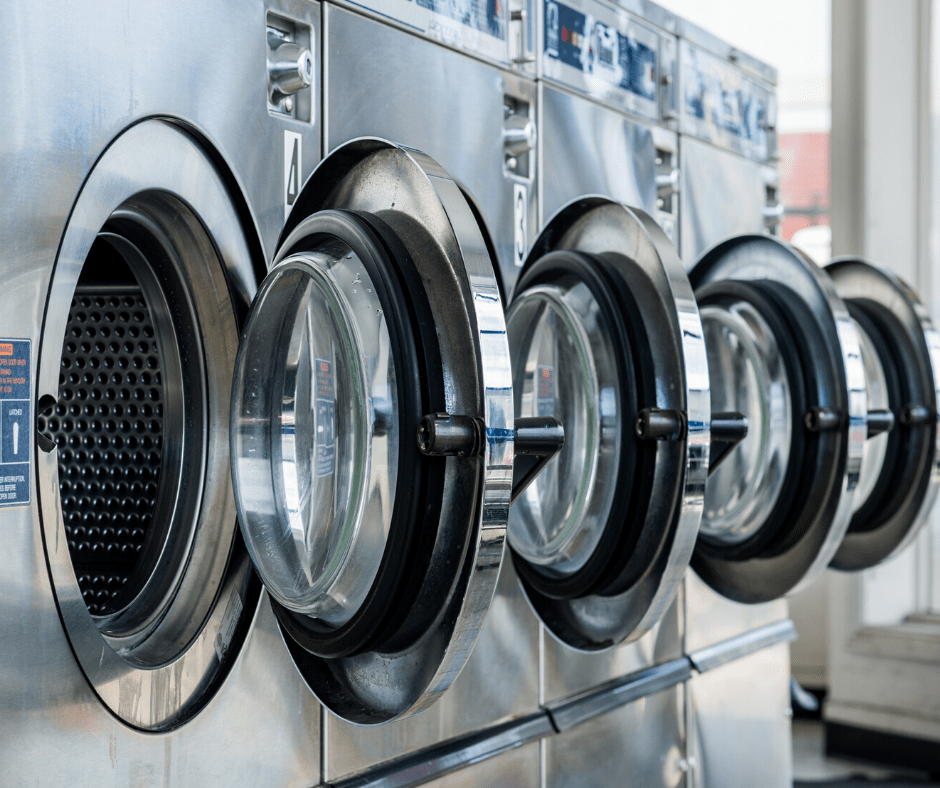 5. Speed Up The Dryer
No this does not mean you should add a turbo booster to it like some domestic Dominic Toretto. There are other none special effects ways to cut down on drying time. To speed up the drying process, try throwing a dry (and clean) towel into the dryer. This will help absorb the water.
Bonus Tip: Out of dryer sheets? Do not run to the store. Grab some aluminum foil and ball it up. Throw it into the dryer and voila, instant dryer sheet without needing to put on real pants to go to Target.
I hope these laundry tips and tricks help save you some time and sanity. Laundry is one of those constants that will never leave us so we might as well deal with it in the best way possible. Speaking of, looks like I need to do a load soon.