Even though the film's world has lost its magic, Pixar surely has not. Onward is a magical, heart-warming family adventure that will capture the imaginations and entertain audiences of all ages. Grab your tissues for this one if you haven't already, because beyond the laughs and the fun, Onward has something to teach us all about love, loss, and the meaning of family.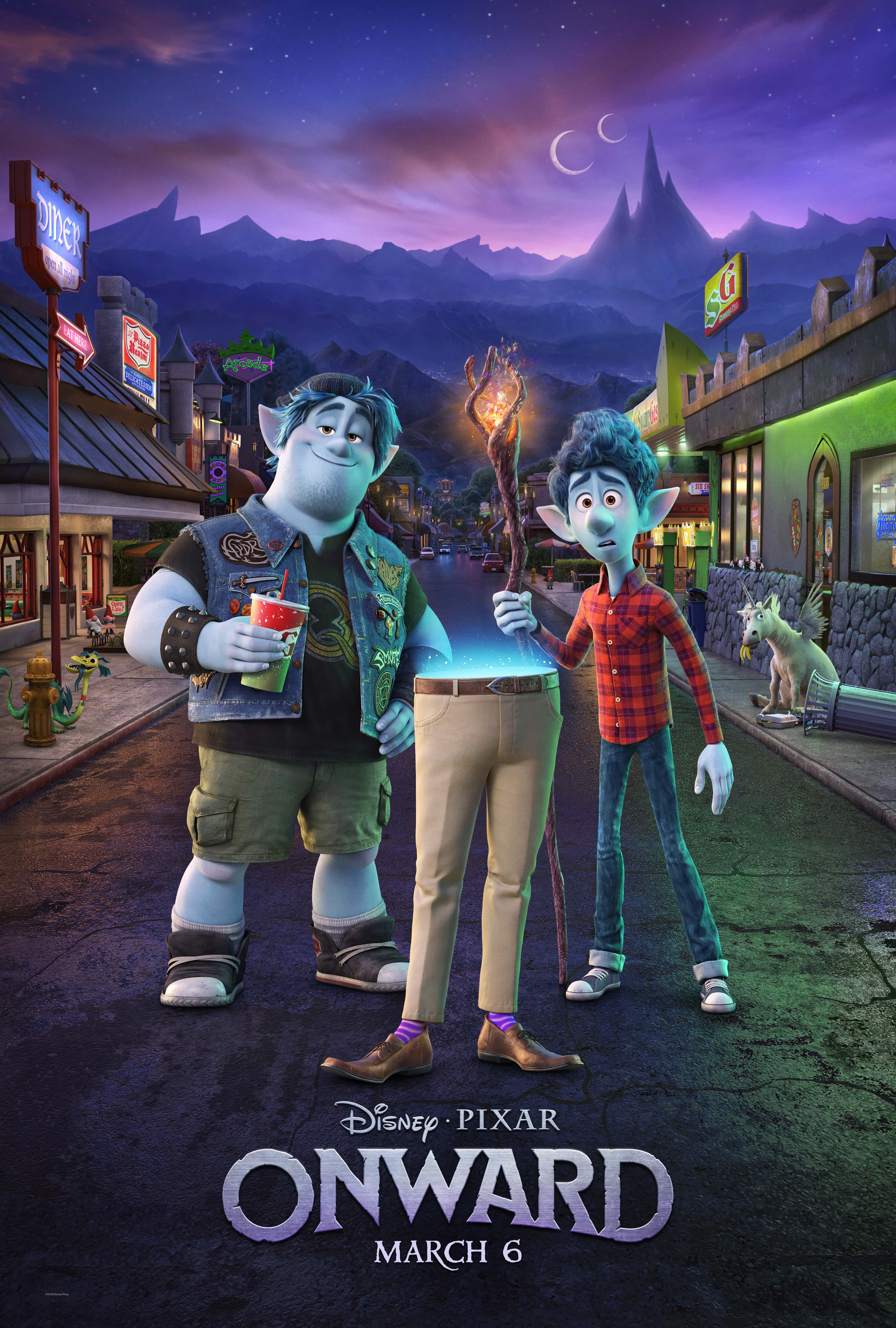 Onward Movie Review
Onward is set in a world where magic exists, well at least it use to. Dragons, unicorns, centaurs, elves, you name it this world has it. However once someone invented a lightbulb and society realized flipping a switch was way easier than learning to wield magic everything kinda became less and less magical. Fast forward to a world that looks a lot like ours, minus you know the magical creatures.
Ian is a shy, uncertain, anxiety-ridden teen elf and it's his birthday, the big 16. His mom along with his brother, the loud, extroverted, fun-loving Barley, try to make his birthday a special one. After some awkward moments that involve talking to others, getting picked up by his brother from school, and mom's new mane man, Ian feels especially down.
Momma Laurel to the rescue. She brings down a present from the attic from her late husband, Wilden. He had asked her to hold onto this until both boys were of age. It ends up being a wizard's staff and spell that will bring Wilden back to life for 24 hours. Barley tries but is unable to make the spell work, Ian however turns out to be the magical one in the family and is able to activate the spell. Unfortunately he panics and his unable to finish it, bringing back only his dad's legs.
With only one day to get another magical gem to finish the spell, the brothers and Wilden's legs, embark on a misadventure, err quest. Along the way they meet some intense pixies, a manticore manager, and find out what it truly means to be a family.
Related: All The Pixar Onward Easter Eggs You May Have Missed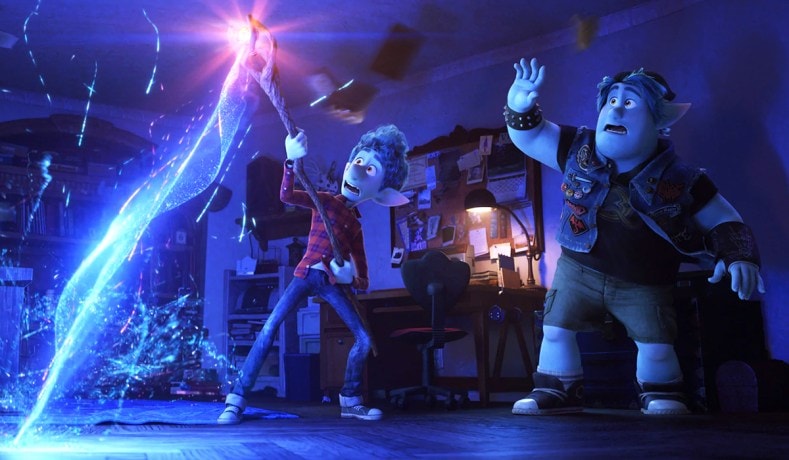 First of all, Onward is beautiful. The animation is exceptional in a way that only Pixar and Walt Disney Animation Studios are able to accomplish. The backgrounds, textures, lighting, even something as inconsequential as dust are as life-like as can be. Not that it is surprising, we are talking about Pixar after all.
read more: Toy Story 4 Concept Art to Big Screen
The storyline is a familiar one- what if something human happened to non-human entities? It starts off as expected from the trailers, picking up momentum, and finally bringing it home, tears and all, in an emotional third act. It speaks to children of love and loss, guiding them gently through big feelings and the scary concept of death without being patronizing. Adults, or anyone who has personally experienced grief will find themselves relating to the struggles of one or both brothers.
Navigating tragedy is hard, no matter your age. What I have always loved about Pixar and Disney films is that they reach out to you where you are in those tough times and take your hand. Movies like Onward teach us all that we will be okay in the long run. And that just because we have lost someone doesn't mean we are utterly alone, there are those around us willing to help us stand and face whatever may come our way.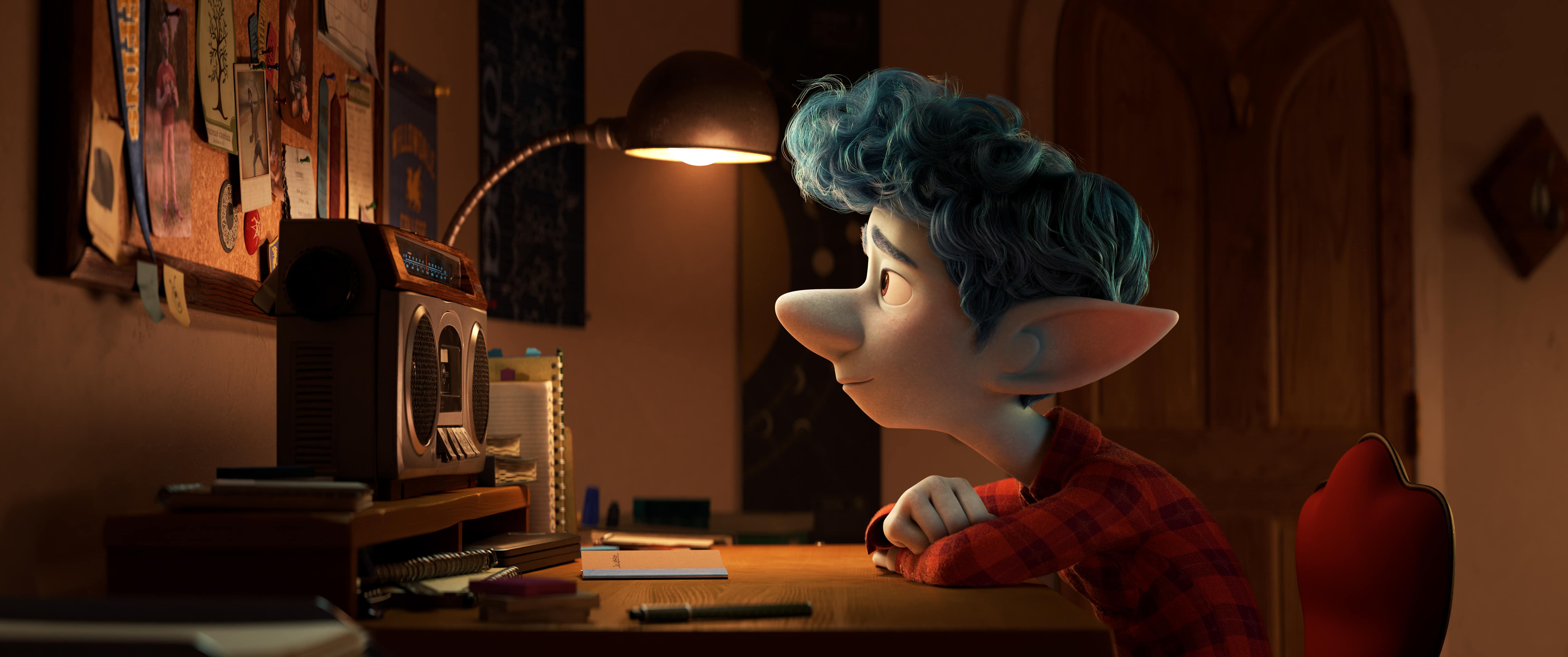 Complimenting the background and colorful group of minor characters are Ian and Barley. Voiced by Tom Holland and Chris Pratt, the two brothers are complete opposites. Their onscreen chemistry may have something to do with a little movie franchise call the Avengers, but regardless of why they work so well together, they just do. Their brotherly bond is believable, relatable, and as heart-warming as it is hilarious.
Ian reflects a lot of Tom Holland's emotions when we first meet him in Spider-Man Homecoming. He's just a kid, trying to do his best, fit in, all while dealing with overwhelming circumstances. In this case, Ian has grown up without a father and feels like because of that he is missing something vital to who he is as a man.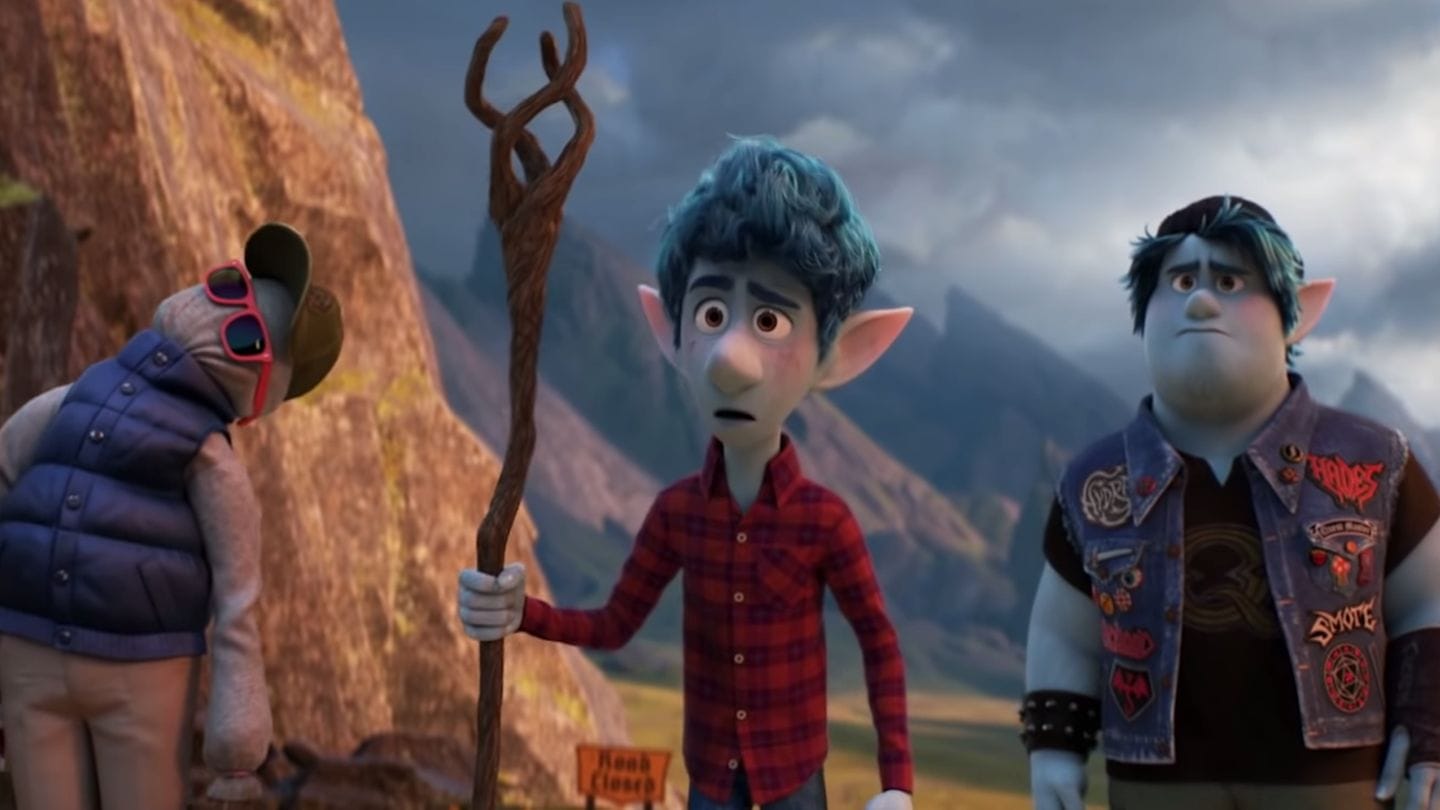 Chris Pratt's Barley reminds me of his days as Andy Dwyer. If you have ever watched Parks and Rec you can envision Andy being equally excited to go on a quest. Barley might seem just to be the comedic relief at first, the opposite of his anxious brother, but as the film progresses we learn there is more to Barley than meets the eye.
His bravado comes from a lifelong feeling of regret. Being the man of the house, it fell on him to take care of the emotional well-being of his mother and brother. But like any who constantly support others, even to the detriment of theirselves, eventually the weight of that burden becomes to much to bear. Barley is forced to confront his feelings and Pratt delivers an impactful performance as a result. If you don't cry at this moment of self-realization (and loathing) you might not have a soul.
Related: Inside The Pixar Archives
Onward embodies the magic of Pixar's storytelling. It takes a story about brothers getting a once-in-a-lifetime opportunity to reconnect with a love one and teaches us what it truly means to be a family along the way. Combining a heartfelt story with beautiful animation and equally captivating score, the audience is filled with heart bursting emotion and awe.
Inclusion and Pixar's First Openly LGBTQ+ Character
Onward is full of heartwarming moments, but something that stuck out to me was the differently abled characters that Ian interacts with at his school. His friends group includes a guy with walking forearm crutches and a LGBTQ kid with a rainbow pin on their flannel.
Officer Spector is Pixar's first openly gay character. In the scene where she pulls over the guys for driving like mad elves, she mentions how it can be difficult being in a relationship with someone who has a child. Her girlfriend is the one with a kid and she is learning to adjust to it more or less. Although she is not a major character, this is the first time a Pixar character with this many lines/screen time is clearly LGBTQ+.
Does Onward have a post credit scene?
Disney Pixar's Onward does not have a post credit scene. Your reward for sitting through it is a pretty great song. It also gives you time to dry your eyes and pull yourself together emotionally before reentering the world outside the darkened theater.
Onward starts playing in U.S. theaters on Thursday evening March 5th. It is 114 minutes long and rated PG for action/peril and some mild thematic elements.