I recently had the chance to have an interview with Julia Jones, one of the stars of the movie Think Like A Dog. In Think Like A Dog, Julia plays Agent Munoz, a member of the team investigating cyber crimes. We spoke about everything from adorable dogs to on set antics. And I couldn't resist getting some Mandalorian talk in there too.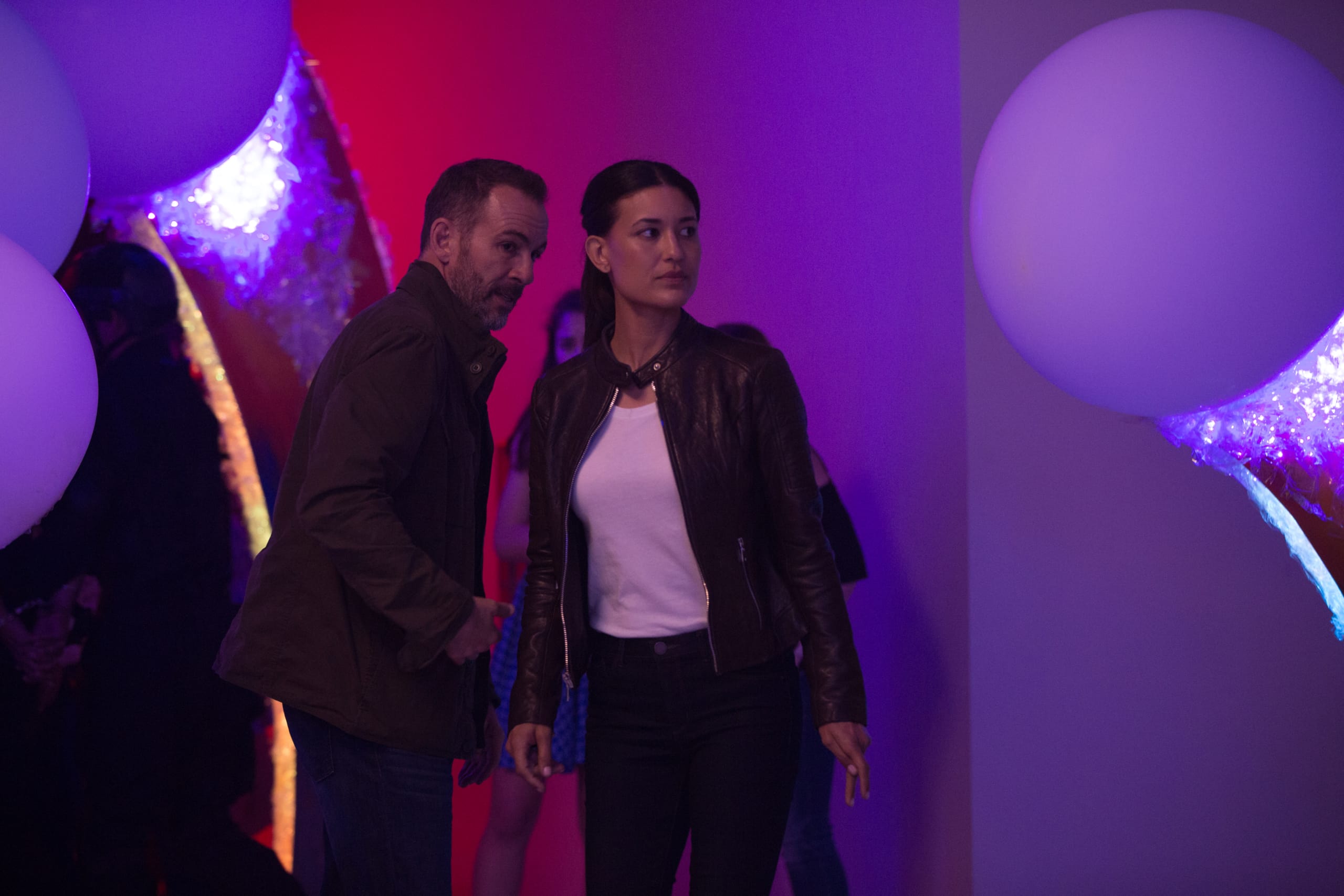 Interview with Julia Jones | Talking Dogs, Nerd Life, and The Mandalorian
Over the weekend the family and I had set down to watch Think Like A Dog. It is a family comedy about a boy, his dog, and a science project that will change all of their lives forever. 12-year-old Oliver, a tech prodigy whose middle-school science fair experiment goes awry, creates a telepathic connection between him and his furry friend, Henry. The bond brings Oliver and Henry even closer as they join forces to comically overcome complications at school while helping Oliver's parents rekindle their marriage along the way.
Being on set with adorable dogs has to be a lot of fun. What was it like working alongside these four-legged co-stars?
"I love working with the dogs. For me, there is an element of spontaneity that comes when working with dogs. I feel calm and relaxed working with them, especially big dogs like the Henry dog. These dogs are extremely professional and really well behaved. Everybody just wanted to be around the dogs. I definitely was hanging out with the dogs off set."(laughs)
I completely agree, I would much rather hangout with people than dogs. (Laughter)
I laughed at the facial expressions scene with Henry. I swear my Husky has the same looks but they all mean different things. Pets are such an important part of any family. Do you have any pets now? What are your thoughts on the family dynamic and how you think pets play a role in that.
"I don't have any pets now but I did grow up with a dog that I was really close to. And that was one of the things that drew me to this project originally.
Pets are just sort of this source of unconditional love and entertainment. So I think that they can really bring family together in way. Everybody kind of shares a mutual sense of affection for this animal and you got that in common, no matter what's going on.
Something that the movie addresses is how they have a simple way of thinking. It's really just about food, sleeping, water, and love. Those are things that maybe we as humans ought to just think a little more about."
I always like to ask a fun question. So, if you could pick to be any type of dog what would it be and why?
"I keep thinking of my favorite dogs but they would probably be really hot! I love Burmese Mountain Dogs, Huskies, and a good old lab. I would like to be a lab that lives near water. "
I am hot all the time so when my Husky gets over heated I say I feel you!
"I'm the opposite so maybe I would enjoy being a Husky or a Burmese. (laughs)"
You had great chemistry with your co-star Brian. My favorite scene was when you had to pretend to be married. Your facial expressions were golden. My husband swears I give him the same looks. Was it hard keeping a straight face? (laughter)
"Obviously I had every scene with Brian and we spent a good amount of time together. We were in Beijing together, we were on the same schedule. Developing that back and forth and the banter was something that absolutely happened off set. He is extremely funny, he is very, very funny. Lots of times he would just go off on these things and yes everybody would try not to laugh. (Laughs) That's your job, to not laugh! She (Munoz) was such a high strung character, that when we were doing scenes he was definitely not funny to me at all. He was really, really annoying me!" (Laughter)
You were really in character!
(Laughs) "I guess so! It was very effective. Off camera it was a whole different story. It was really hard not to laugh."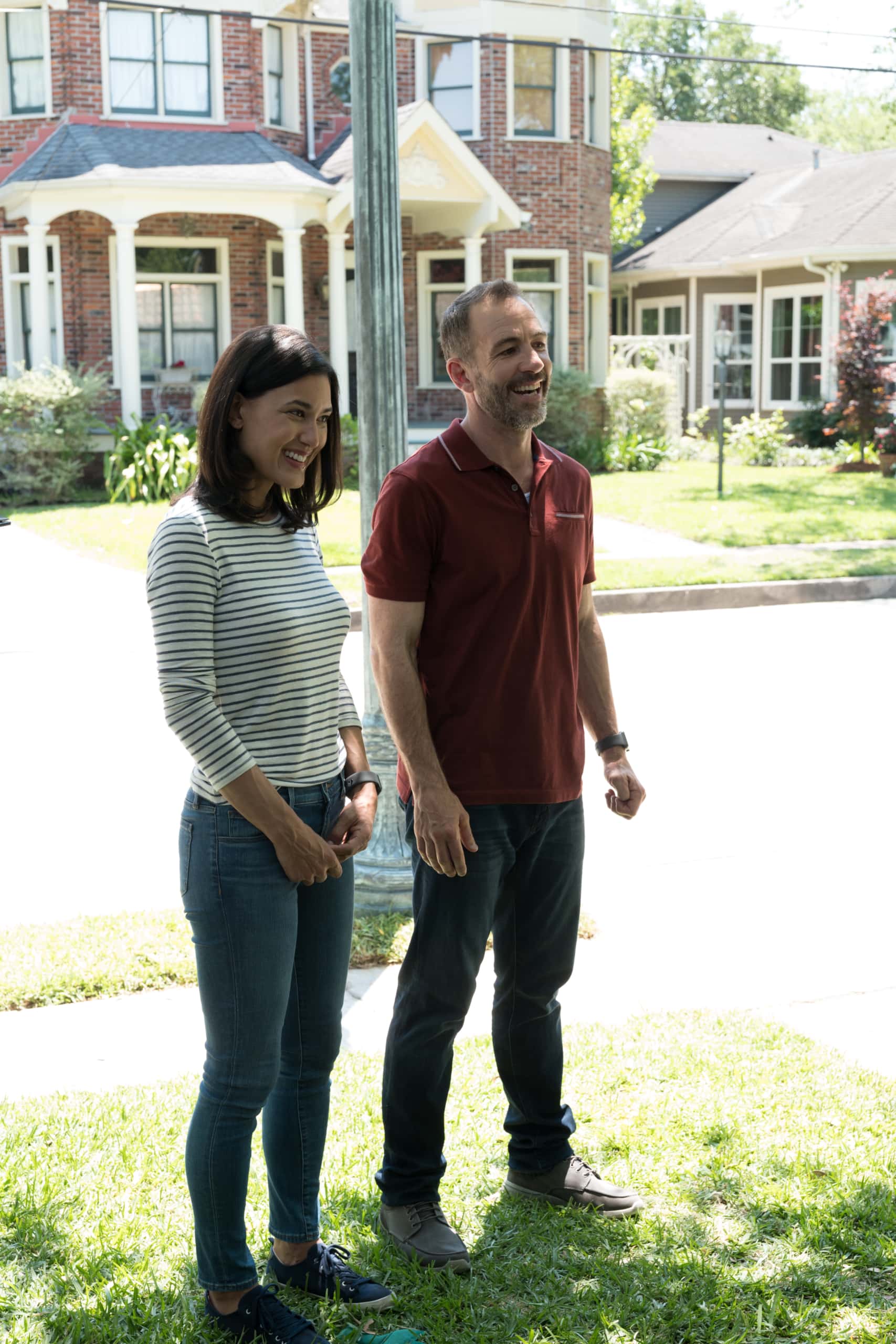 Any other fun moments on set you want to share?
"One of my favorite memories from making this film is we filmed a lot of it in New Orleans. We would have these days when it would be pretty wild with children, extras, drones, and all these dogs. The neighborhoods were so welcoming and they would let us do makeup touchups in their houses. They would say "Come on in! Do the touchups in here, your trailer is too far away." People would get beach chairs and at 9am in the morning you would get out of the car to start filming and there would be all these people with their beach chairs and bottles of wine. They set up their chairs and watched us film. It was like a community theatre production. (Laughs)
And also Gil our director who is just infectious and loves what he does so much, he was really passionate about this story. While we were rehearsing, we often didn't use the dogs so that the dogs could rest. Gil would play the dogs in our rehearsals. And that was really special."
I love New Orleans, the food the people.
"It's such a special place, it's magical."
Did you get a chance to visit anywhere special when you were filming in Beijing?
"I went to The Great Wall of China, which was extraordinary. I had the best time. I got in touch with some people who lived over there through mutual friends and I would try and have dinner with them pretty much every night. And I loved trying to process what I was experiencing and seeing. Then I went to Shanghai afterwards. That was a really fun, different experience too."
Each of your characters are strong, confident, intelligent women. I know they get that from you! What other ways do you think your characters embody who you are?
"That's really hard. I sorted start from the opposite place of that strangely. I'm more focused on how to make them less like me in a way because I know that the qualitative things that are inherent to me will probably come through in some way. I'm always so focused on what other external factors does this person have to deal with that don't really have anything to do with me."
A lot of your role are rooted in fantasy, sci-fi, and dystopian worlds. How do you get in character for them?
"It depends. Every single project and every single character is really different. It especially depends on whether it's a film or television because the timing tends to be really different. With television, you often just don't have as much time, so it's a lot of finding the character as you go along. In film, you often have a good chunk of time to really get a lot of research in and come up with specific things. Dystopian worlds, you just rely a lot on your imagination and you have to trust the people that you're working with. And I've been really fortunate."
You've been involved in some incredible projects with really large fanbases, like The Mandalorian, ER, Westworld, and The Twilight Saga. What's it like to be a part of those?
"You always sort of feel like you have a family when you're working on a film, but (with those franchises) it's like you're joining a family, a huge family. Cause it's not just about getting together and telling the story that's very beloved by millions of people. But you're kind of in it together, like a traveling circus or something, and you have to navigate the reception of it as well. And it is nice to do that with your colleagues as opposed to just off on your own."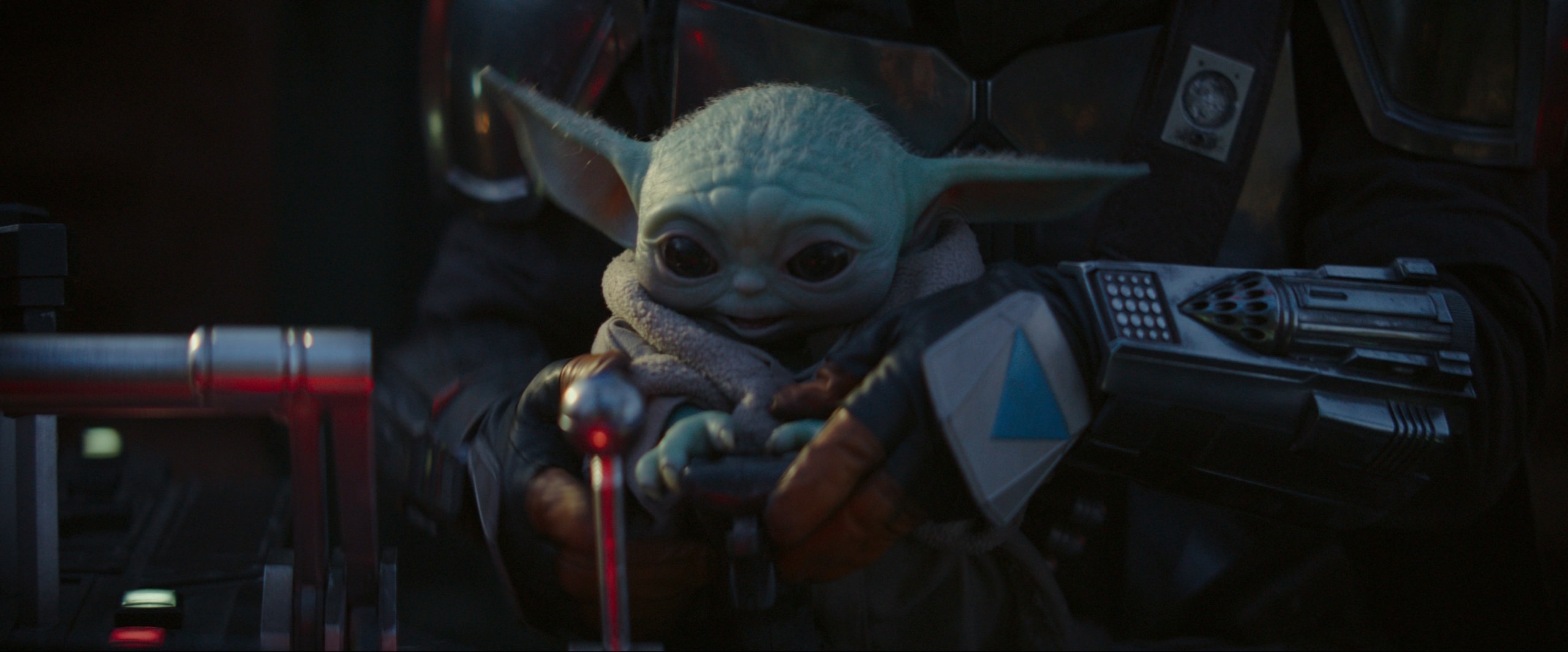 I read that you are big nerd! Social distant high five for that! ["Proud Nerd!" (Laughs)] I'm also a nerd for books, movies, shows, games, basically the gamut of geek. What are you favorite nerdy things?
(laughs) "I'm in these text groups with my friends and very often I will say something and people will respond with that emoji that's the nerd, the person with the glasses. I don't know what I've done really (laughs), I do know that that is a thing that happens.
I'm a book worm. I'm really interested in just reading and I'm kinda obsessive about it. I'll get into something and not be able to put it down. Whether it's a book or I'll get obsessed with a specific director and I just want to see all of his films at once.
Or, oh my gosh, I've been doing puzzles in quarantine. These like 1000 piece puzzles that I've been extremely obsessed with! That was a phase about a third of the way through that I will always remember. (laughs) It was the most peaceful part of this!"
Does reading all those books impact the way in which you prepare for a role?
"I think that reading books impacts the way that I see the world to begin with. You try to understand things that you haven't experienced or you try to understand what it's like to live in a place that you've never been, different things that are going on that are outside of your little world that you inhabit. And I think that the broadening of your perspective that you can get from reading is a start. It is the starting point for acting in a lot of ways for me, because you're as an actor, tapping into experiences that you often haven't had in your real life.
Research is a huge part of most of the roles that I take on. It's always a default if I'm not quite sure where to start or what to do. You just kind of like gather a lot of information and just see what sticks."
My last question is, what is your dream role? What would you absolutely flip out over being casted for?
"I think it would be something that encapsulates a whole bunch of qualities all at once, in a big experience. I've always wanted to be a part of the Bourne Franchise. You get these smart, dynamic, athletic, international roles, with a lot of things to play, skills to acquire, and fun places to travel. You get to work with these people who are extraordinary and talented. Those are the sort of things that would make me really excited about a role.
Anything that's new and a challenge is really interesting to me. I also love to produce and be involved with developing. I would love to find something to option that sort of a thing."
I can't leave this interview without gushing about The Mandalorian.
(laughter)
"That was really special."
Do you hope to see more of Omera in maybe Star Wars books and comics?
I would like love to spend more time with her and to read or see the different versions of her, her history, and her story.
I hope to see you back. Just putting that out there into the universe.
"Thank you!"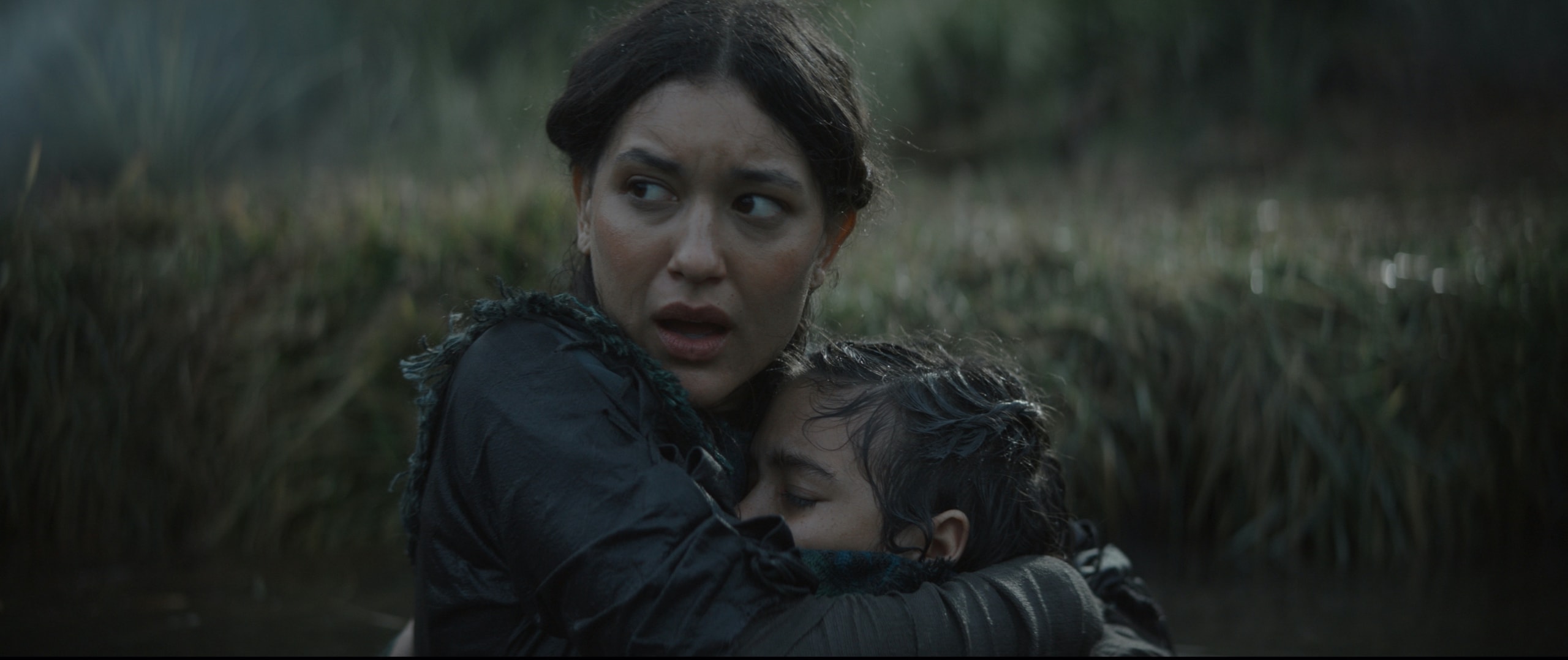 Think Like A Dog is available on Digital, On Demand, Blu-ray, and DVD on June 9