Comfort food is something that just puts a big smile on your face. Whether it's an old family recipe that brings up fond memories when you make it or a new creation you developed with the help of your kids, family mealtime is the perfect way to create sweet moments everyday.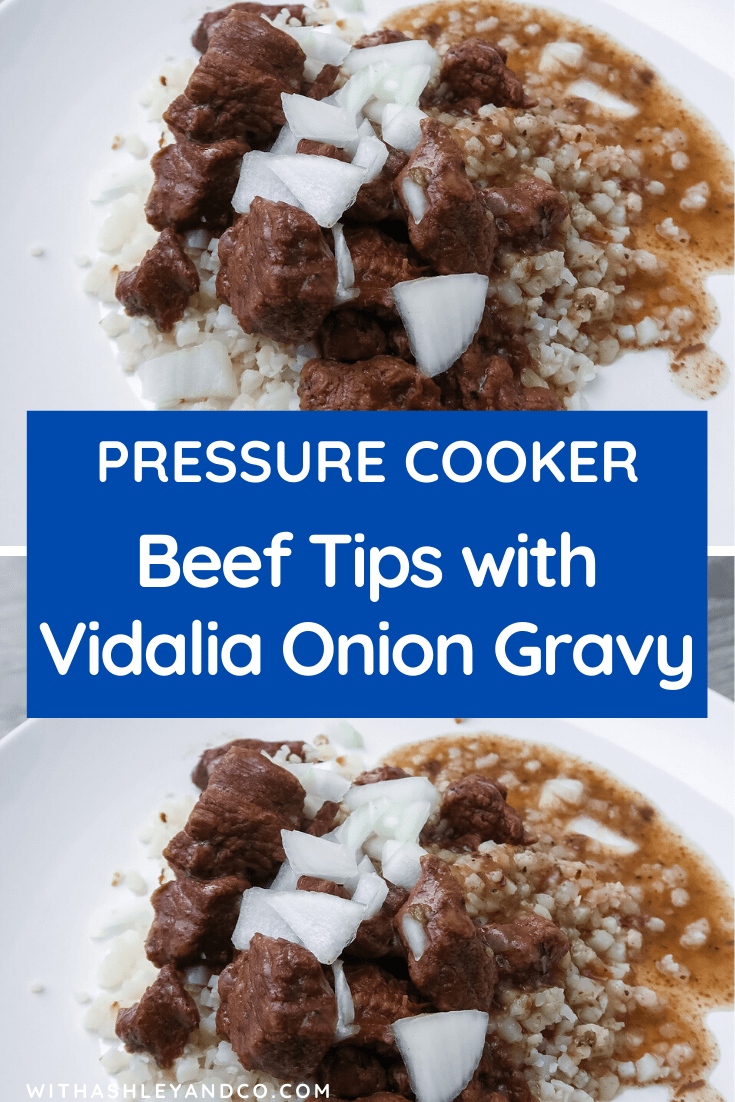 This blog post has been sponsored by the Vidalia Onion Committee. Links featured within, not inclusive of the official Vidalia Onion Committee website or previously sponsored content, are not sanctioned by the Vidalia Onion Committee.
Beef Tips with Vidalia Onion Gravy
When I think of comfort foods I immediately have memories of learning to cook with my grandmother. She could make anything you could possibly want and all without measuring a thing. Seriously, I had to learn what "add some spices until it looks right" meant. It took me years, but I'm there now!
Working with onions always puts a smile on my face and it's all because of those sweet memories. When I was finally old enough to cut vegetables in the kitchen, the onions got me every time. But my grandmother could cut any onion, at any angle, and never shed a tear. Not even one!
I swear that was one of her super powers. And clearly it's not hereditary because I am forever crying when chopping onions.
One of those family recipes that we love especially this time of year is Beef Tips with Vidalia Onion Gravy. Why just this time of year? Sweet Vidalias are only in season from April to August. So you have to get them while the getting is good!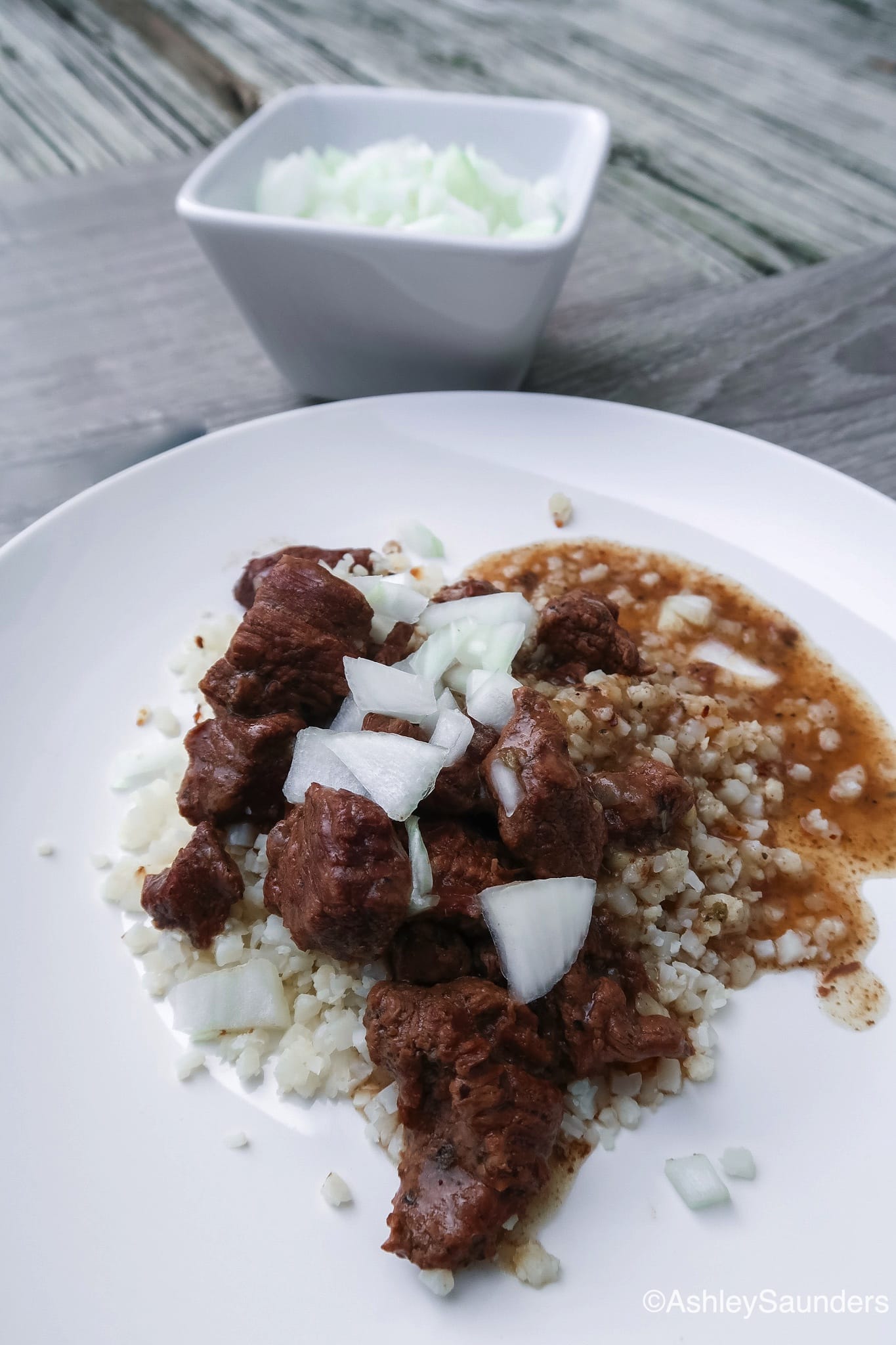 What are Vidalia Onions?
Sweet onions and Vidalia onions are NOT the same. A true Vidalia onion can only be grown in the combination of weather, water, and soil found within 20 South Georgia counties.
Vidalias are mild and sweet onions that a lot of people prefer to use in recipes. This makes them ideal for salads, appetizers, and main dishes.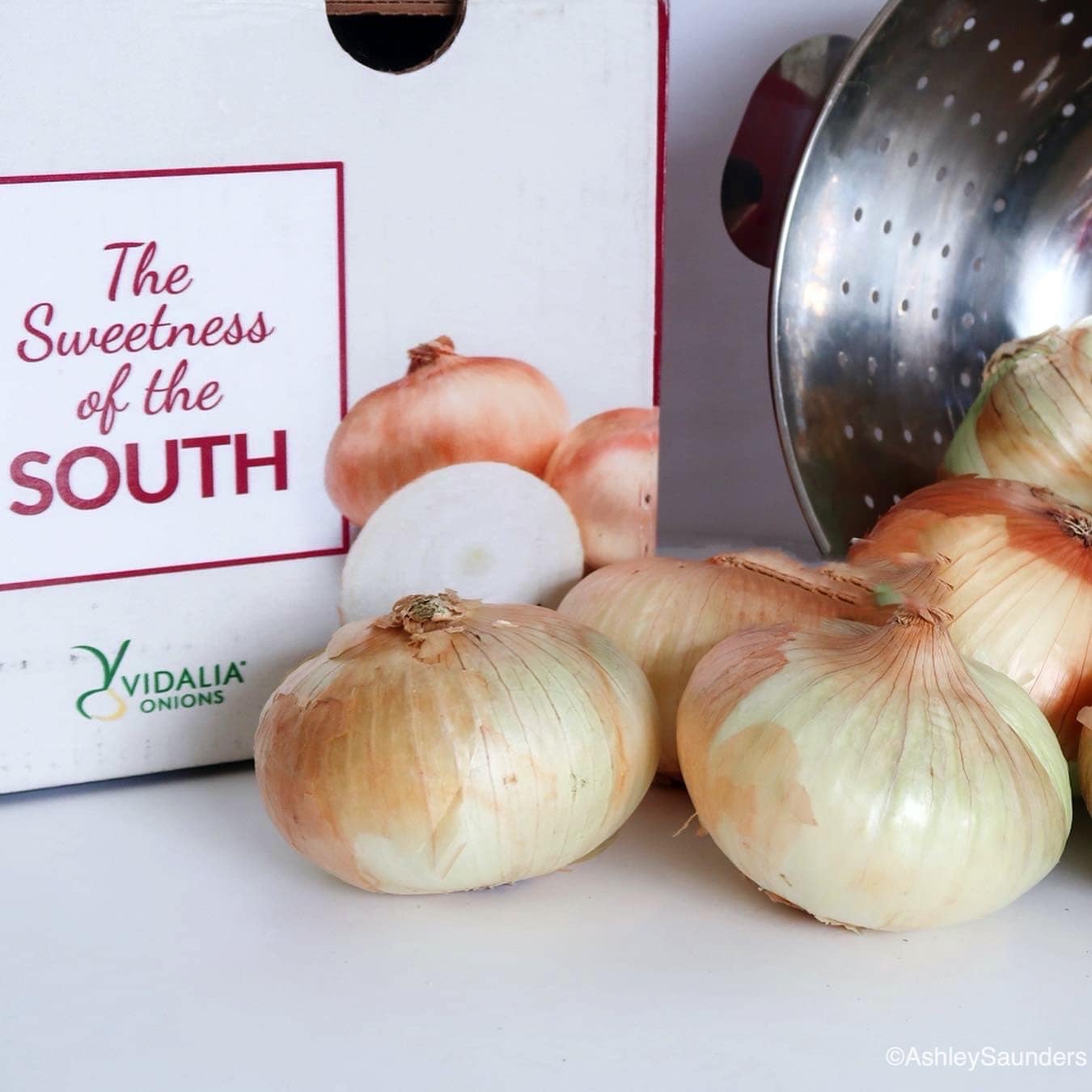 What is the best way to keep Vidalia Onions fresh?
Since Vidalia onions are only available April through August you want to make sure you keep yours as fresh as possible.
Wrap them individually in paper towels to help absorb moisture and store them in the crisper of your refrigerator with the vents closed.
Store on elevated racks or screens in a cool, dry place. Just make sure they aren't touching.
Clean, sheer pantyhose! Nope that is not just an old wives tale, it's true! Tie a knot between each Vidalia and cut above the knot when you're ready to use an onion. Again, store in a cool, dry, well-ventilated area.
You can also dry them in your oven, chop and freeze, or freeze them whole. For more info on ways to preserve Vidalias for cooking visit Vidalia Onion.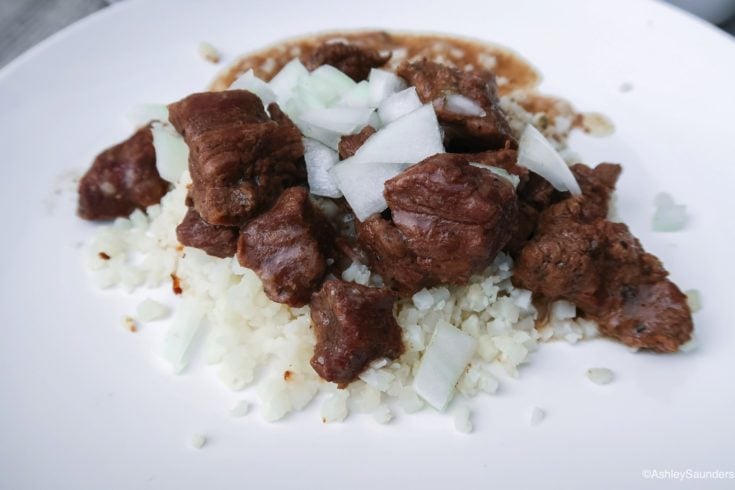 Beef Tips with Vidalia Onion Gravy
Try out this tasty pressure cooker recipe for the perfect weeknight meal: Beef Tips with Vidalia Onion Gravy!
Ingredients
2lbs of Beef Stew Meat 
1 Medium/Large Vidalia Onion (Chopped)
2 Cloves of Garlic (Minced)
3 Cups of Beef Broth
3 TBSP Cornstarch
2 TBSP Worcestershire Sauce
1 TSP Basil 
1 TSP Garlic Powder 
1/4 TSP Paprika
1/2 TSP Salt 
1/4 TSP Onion Powder
1 TBSP of Cooking Oil 
Instructions
Season beef with basil, salt, garlic powder, paprika, and onion powder.
Set your Ninja Foodi or Instant Pot to SAUTE on MEDIUM/HIGH. Add oil, Vidalia Onions, and garlic. Saute for about 2-3 minutes.
Add beef, searing on each side.
Add in beef broth and worcestershire sauce.
Cover and set to PRESSURE COOK. Make sure the valve is in the SEAL position. Pressure cook on HIGH for 20 minutes.
Once the timer has gone off, allow the pressure to release naturally for 10 minutes. Then do a quick release (turn the valve to VENT). Once all pressure has been released, remove lid and remove 1/4 cup of the liquid.
In a small bowl, stir together the cornstarch and 1/4 cup of liquid from the pressure cooker. Add this "slurry" into the pot.
Turn your cooker back to SAUTE on MEDIUM, stirring often until you get your desired thickness.
Serve over mashed potatoes, rice, cauliflower rice, or your choice of pasta. I also have extra Vidalia Onions chopped up for extra sweet flavor on top.
Season with more salt and pepper based on your taste.
Notes
1. I like to season the meat the night before I make this.

2. I use Avocado Oil when cooking.

3. Add more salt and pepper based on your tastes.

4. I also chop up extra Vidalia Onions to sprinkle on top of the meal.

5. If the sauce doesn't thicken quick enough for you, repeat step 7 and add either another tablespoon of cornstarch or flour.
Recommended Products
As an Amazon Associate and member of other affiliate programs, I earn from qualifying purchases.

What is your favorite way to enjoy sweet Vidalia onions?