Everything is possible with the new Netflix film Jingle Jangle A Christmas Journey. This musical and magical adventure is sure to brighten up everyone's holidays. And I don't know about you, but I will take all the merriment they've got. We need more bright spots in this crazy year.
Jingle Jangle A Christmas Journey
A musical adventure and a visual spectacle for the ages, Jingle Jangle: A Christmas Journey is a wholly fresh and spirited family holiday event. Set in the gloriously vibrant town of Cobbleton, the film follows legendary toymaker Jeronicus Jangle (Academy Award winner Forest Whitaker) whose fanciful inventions burst with whimsy and wonder. But when his trusted apprentice (Emmy winner Keegan-Michael Key) steals his most prized creation, it's up to his equally bright and inventive granddaughter (newcomer Madalen Mills) — and a long-forgotten invention — to heal old wounds and reawaken the magic within.
From the imagination of writer-director David E. Talbert and featuring original songs by John Legend, Philip Lawrence, Davy Nathan, and "This Day" performed by Usher and Kiana Ledé, Jingle Jangle: A Christmas Journey reminds us of the strength of family and the power of possibility.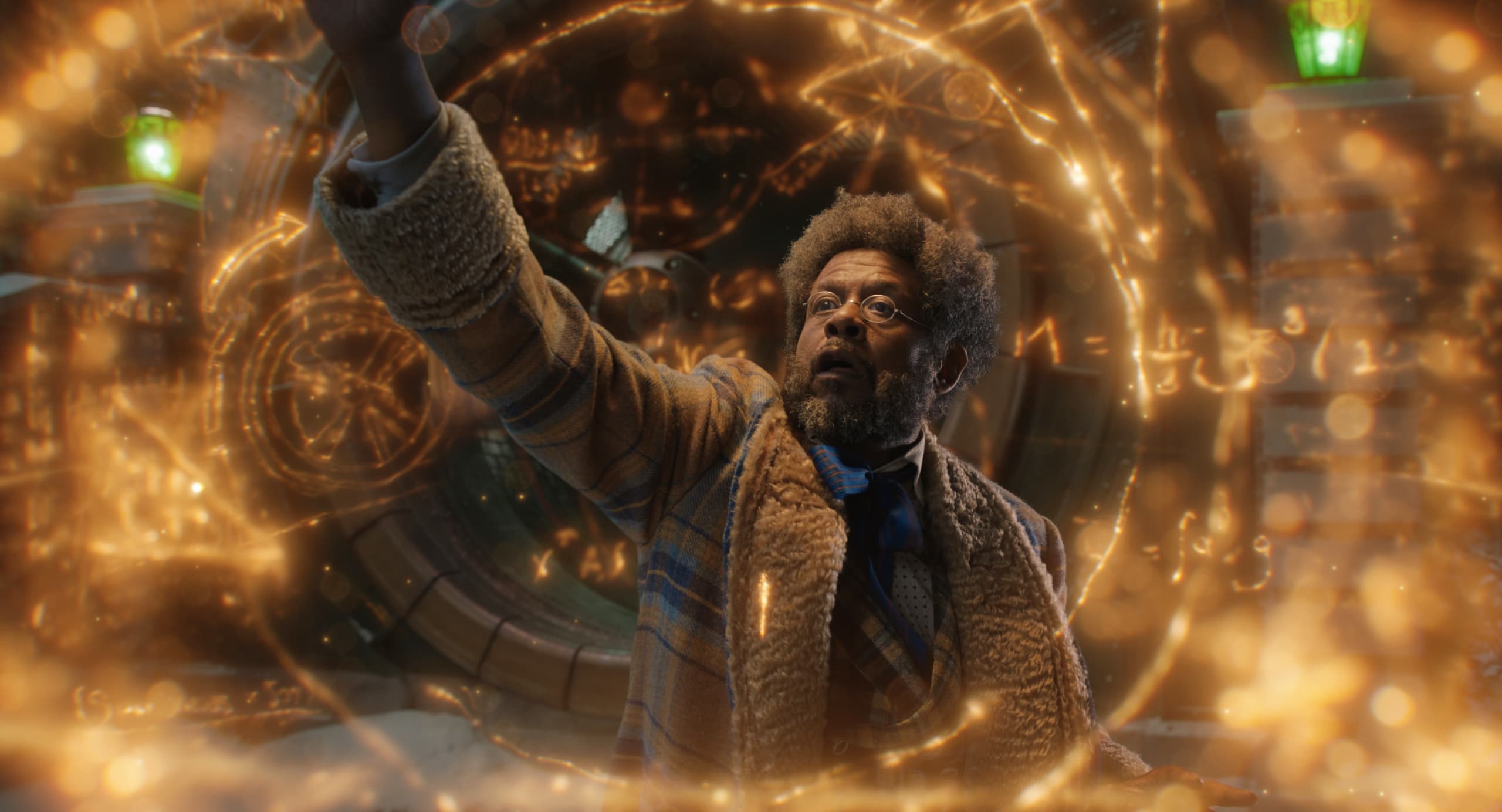 Just watching the trailer has me excited for this film. Phylicia Rashad saying Once Upon a Time sets the mood and instantly we are taken into a world of that is reminiscent of other stories that have sprung to life from pure imagination.
The cast is stellar and this one looks like it will become a new family holiday favorite. Lucky for us we don't have to wait until December, this one debuts on Netflix November 13.
Jingle Jangle A Christmas Journey Trailer
"I know about losing things, but the magic is in what you still have." I see Netflix is trying to get me to tear up over here…they succeeded.
Jingle Jangle starts streaming on Netflix on November 13, 2020