The United States vs Billie Holiday is an unapologetic, honest look into the complicated life of Holiday and how her refusal to be silenced would make her a pivotal figure in the civil rights movement. The United States VS Billie Holiday Review
One of the greatest jazz musicians of all time, Billie Holiday spent most of her career being adored by fans all across the globe. But in the 1940s when she began to sing "Strange Fruit," a powerful, heart-wrenching ballad about the Black Americans who were lynched in the South, the federal government decided she needed to be dealt with. They realized they couldn't stop her from singing a song but they could however get her due to her dependence on drugs.
What follows is an unapologetic, honest look into the complicated life of Holiday and how despite everything that happened to her she refused to be silenced. That defiant attitude would turn her into a pivotal figure in the civil rights movement. Lee Daniels' biopic doesn't shy away from sharing what torment Holiday endured while she lived or what still haunts America today.
The tragic brilliance of Billie Holiday's life is expertly portrayed by Grammy®-nominated singer-songwriter Andra Day. She captures Holiday's essence both on and off the stage. This may be her first starring role but you wouldn't know it given her powerhouse performance.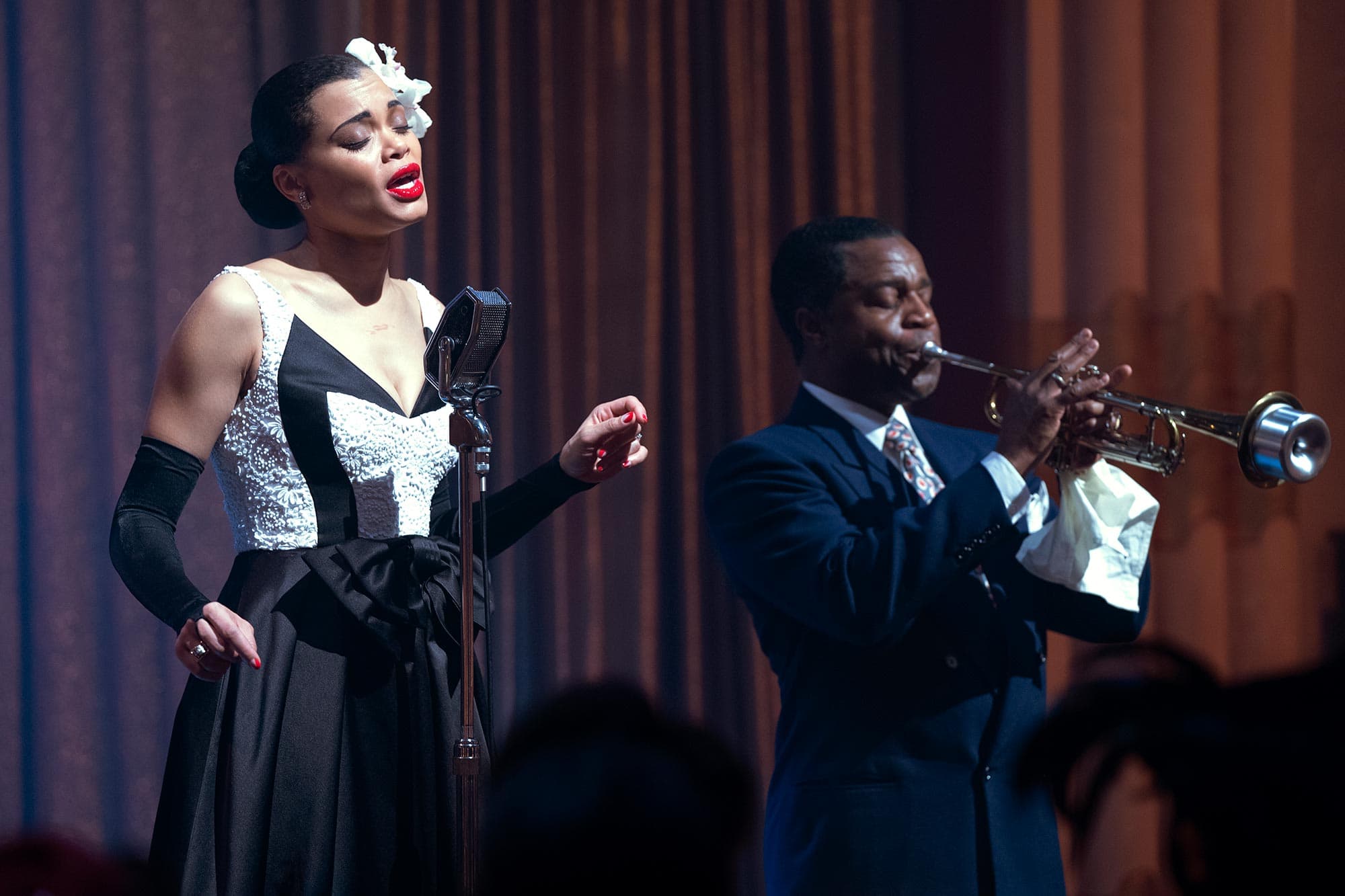 Andra Day's turn as Billie Holiday is what makes this film a must-see. The supporting cast have their moments but none come close to shining as bright as Day. She is fully committed to becoming Holiday, leaning in and never relenting as she exhibits the fearsome survivor who despite going through far more than anyone should, simply won't bow down for anything.
Trevante Rhodes plays the former GI turned FBI agent Jimmy Fletcher, a man who ultimately falls in love with Holiday as he follows her around the country at the behest of Narcotics Chief Harry Anslinger (Garrett Hedlund). Rhodes' performance can seem a little uneven but that could also be due to the overall pacing of the film itself. However he is convincing in his love and admiration for Holiday as well as his guilt over having betrayed her in the first place.
The emotional impact of Pulitzer Prize winner Suzan-Lori Parks' script is in part due to Lee Daniels' ability to bring out the absolute best in his cast. Despite the script and the fire behind the performances, more than once it felt like certain scenes were unnecessarily drawn-out . Unlike other biopics with musicians at their center, Daniels' opted to let the musical numbers go longer than needed without moving the story forward. So much so that when we finally get to hear the entirety of controversial "Strange Fruits," it's almost lost in the noise. Again though it is Day who anchors the story and draws you in despite those wanderings.
There is also something to be said for the visuals. On one hand you get the gorgeous gowns worn by Day as she croons out hits like "All of Me." While on the other is the chaos and trauma of Holiday's life. The moment she walks Jimmy through her past traumas including the hanging of a Black woman will surely leave you speechless, reflecting that all of this happened not too long ago.
Billie Holiday was a survivor, someone who lived her life according to her own rules and refused to shrink in the face of abusive men or the might of the FBI. Although there are a lot of warnings to heed from her life, it is her resiliency that will leave a lasting impression on audiences. Maybe that spark will bring about real change, starting with passing the Emmett Till Anti-Lynching Act which as we learn in the credits still has not been passed despite having be introduced more than 100 years ago.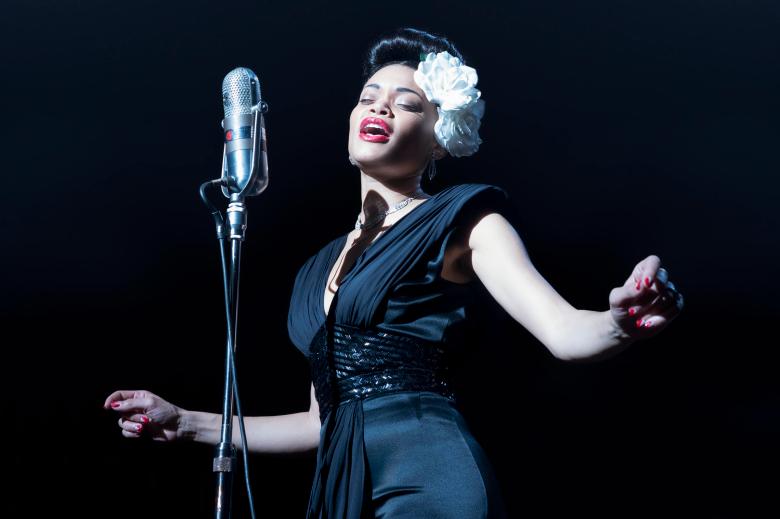 The United States vs. Billie Holiday premieres on Hulu on February 26. It's rated R with a runtime of 130 minutes.