This 90s kid had the opportunity to interview the original and two new voices of the Rugrats. Yes, my inner child was having a moment listening to these icons talk about characters I have known since I was a little girl. I had a blast laughing with them and I learned several fun facts about the Rugrats.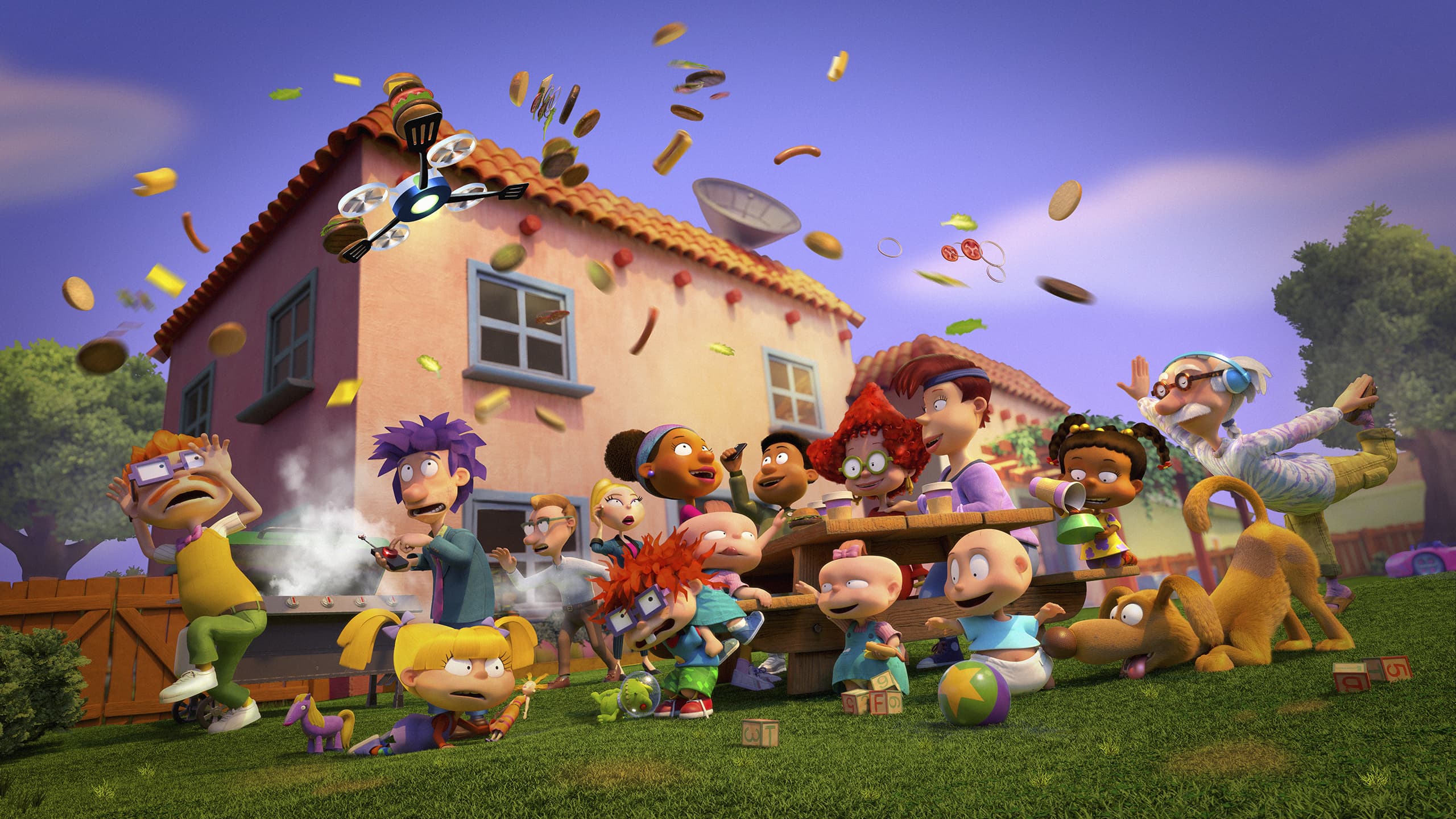 Fun Facts About The Rugrats From The Cast
When you work together as long as Nancy Cartwright (Chuckie), Cheryl Chase (Angelica), Elizabeth "E.G." Daily (Tommy), Cree Summer (Susie), and Kath Soucie (Phil and Lil) you have a lot of stories to tell. Newcomers Ashley Rae Spillers (Didi Pickles) and Tommy Dewey (Stu Pickles) also got in on the fun sharing their experiences growing up with the show and how they feel joining such an iconic group. I may have had a moment or three listening to them talk about the show and also answer a few questions in their characters' voices.
Favorite Rugrats Baby
Ashley: I just love Chuckie. I just want to take care of Chuckie and make sure he's okay.
Tommy: Chuckie. It's hard not to love him. He is so lovable. And yes, you do just want to bring him into your arms and say it's going to be okay. But also Tommy. Tommy is so sweet. He is such a supportive friend.
Not Everything Is Scripted
Tommy: Some of the biggest laughs for me on the show come off of all these great actors adding little things in. Tony Hale does this mumbly stuff as Chaz and it's so great. Scripts are great, we definitely stick to them, but the little grace notes that you can kind of throw on top are so fun.
RELATED: Rugrats Complete Series Giveaway!
Favorite Aspects Of The New Rugrats Show
Tommy: I love that in the era of Apple and Amazon and Siri and Alexa that Stu is still inventing stuff in a shed behind the house.
Cheryl: Watching in CGI, everything is so vivid and very tactile. You want to reach into the screen and touch them. The CG animation allows the emotions to come through more than that of the original series.
E.G.: The characters are just a little bit more defined without losing anything. They are bringing everything back only now you're just getting to know them even deeper and the adventures can go even crazier with the new animation. So it's pretty much just over the top incredible Rugrats this time around.
Kath: I'm excited to see what kind of spice the new parents are going to bring to the show. It's definitely adding some new elements. The core the babies will still have that same sound that y'all are familiar with. But then here comes this new flayer and I'm really looking forward to experiencing that.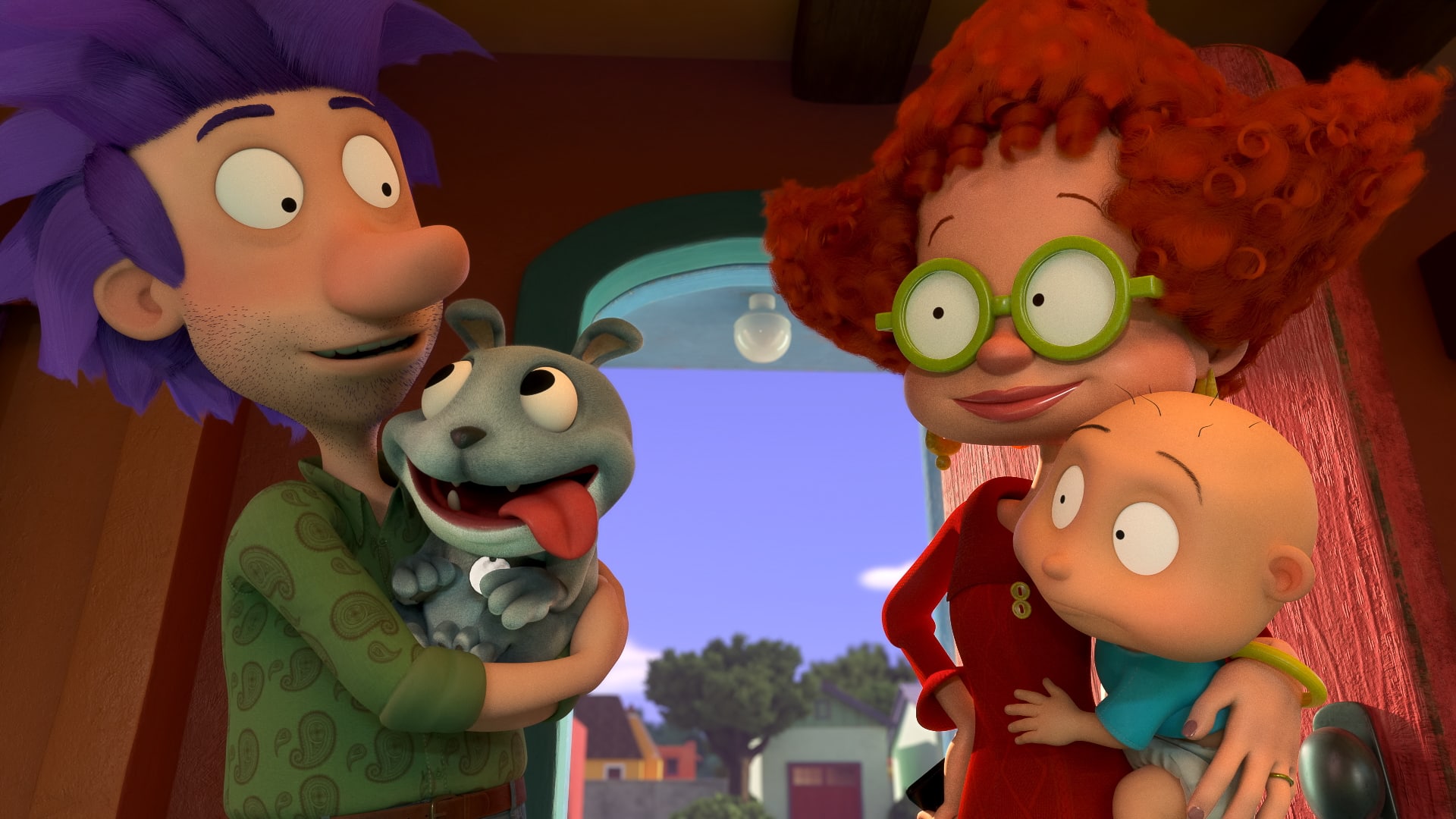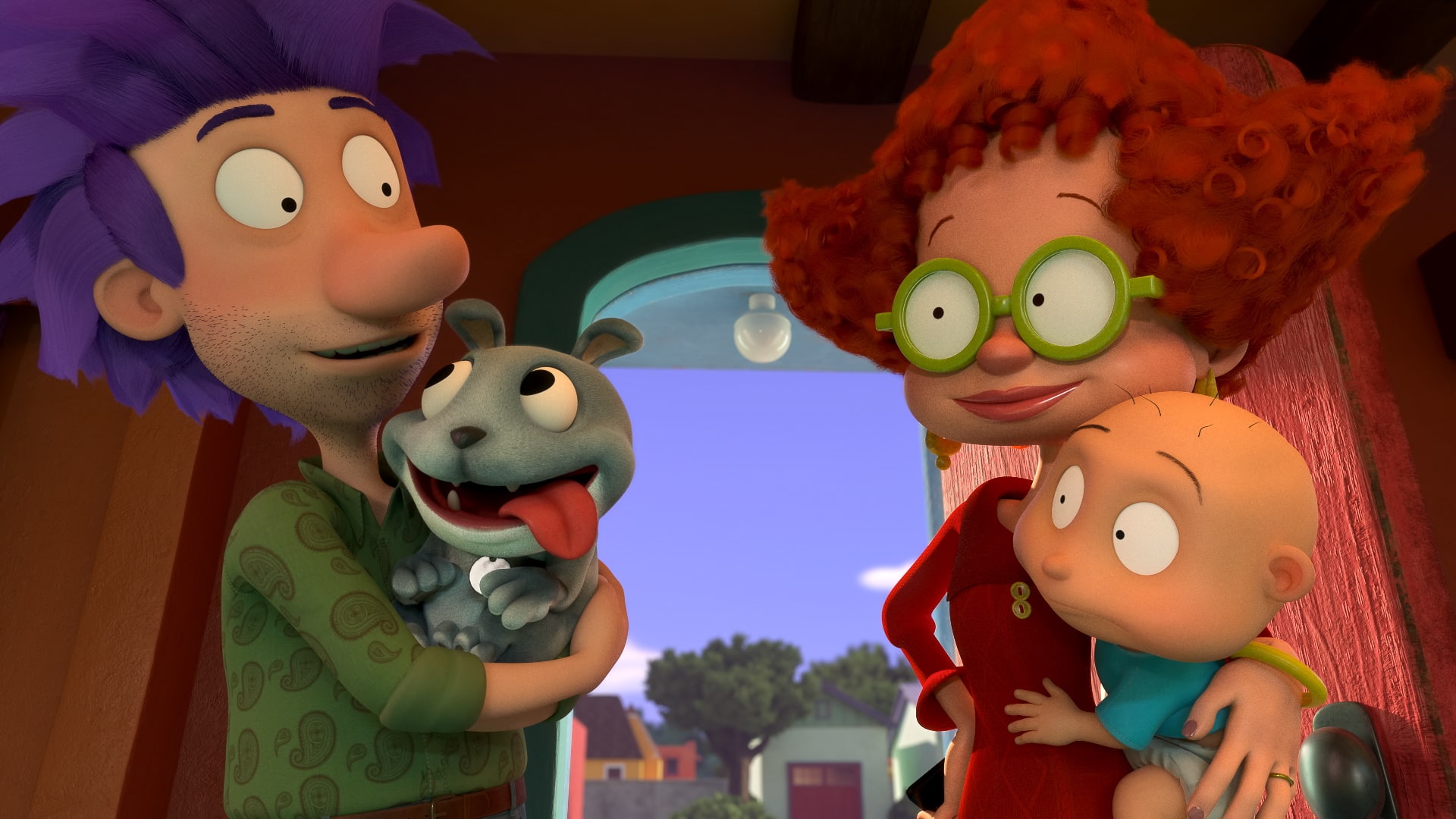 What The Cast Loves About Their Characters
Ashley: I love Didi. I just love her kindness. I think that she is just inherently kind and wants to do the best she can with everyone and everything.
Tommy: I love Stu's unwavering optimism despite not having the best success rate in his trade.
E.G.: I would say there are a lot of things about Tommy that I relate to. He's very loving. He's a leader and he roots for everyone. He just wants good things to happen, and I would have to say that I'm that way too.
Cree: What I love the most about Susie is she is a true depiction of a little brown girl, her hair, her family, how healthy and beautiful they are. She is compassionate and a good friend. She's not afraid to stand up for what's right.
Nancy: What I like the most about Chuckie is, he's just like most children. He's discovering things and he's got some trepidations. He counts on his family or his little friends because he's got these fears he's trying to conquer.
Kath: I like about Lil that she's always ready for a good time. Even when all the other kids are screaming and crying, she is laughing and wanting more adventure. She's a girly girl but she also loves to play in the mud. And I think she and Phil together teach kids how to have each other's back. Phil, I think his claim to fame is that he really is his own man.
What It Was Like Returning To The Rugrats
E.G.: It's like going to a family reunion where everybody loves each other.
Cheryl: It's exciting, I think the show's gonna be a huge success. And I really feel that the kids of today are going to embrace it. And the parents are going to embrace It's gonna be really fun to see the reactions, because we've been living with this for three years and now the world is going to see it. So it's going to be a big huge baby love fest.
Cree: The band's back together, I think we were just excited. This is a show that has become iconic for us as actors and I mean, I just thought it was a gift.
Nancy: And what better gift that we could have than to be able to do something we enjoyed ourselves. We get to experience it again with our families.
Kath: I agree with all of that. I also have to say that one of the things I love about this show, and why I was so excited coming back is that it's a true collaboration. Everybody gets to put in their own two cents to make this thing together. And that's a lovely thing for any artist to be able to experience.
If They Could Pick Another Rugrat To Be Who Would It Be
E.G.: I think I would want to be Angelica so I can know it's like to be mean sometimes!
Cheryl: I want to be Tommy because I want to know what it feels like to be a goody, goody.
Cree: I would have to be Chuckie, he is just a bottomless pit of humor. I love his lines. But I also have to say, I love Lillian.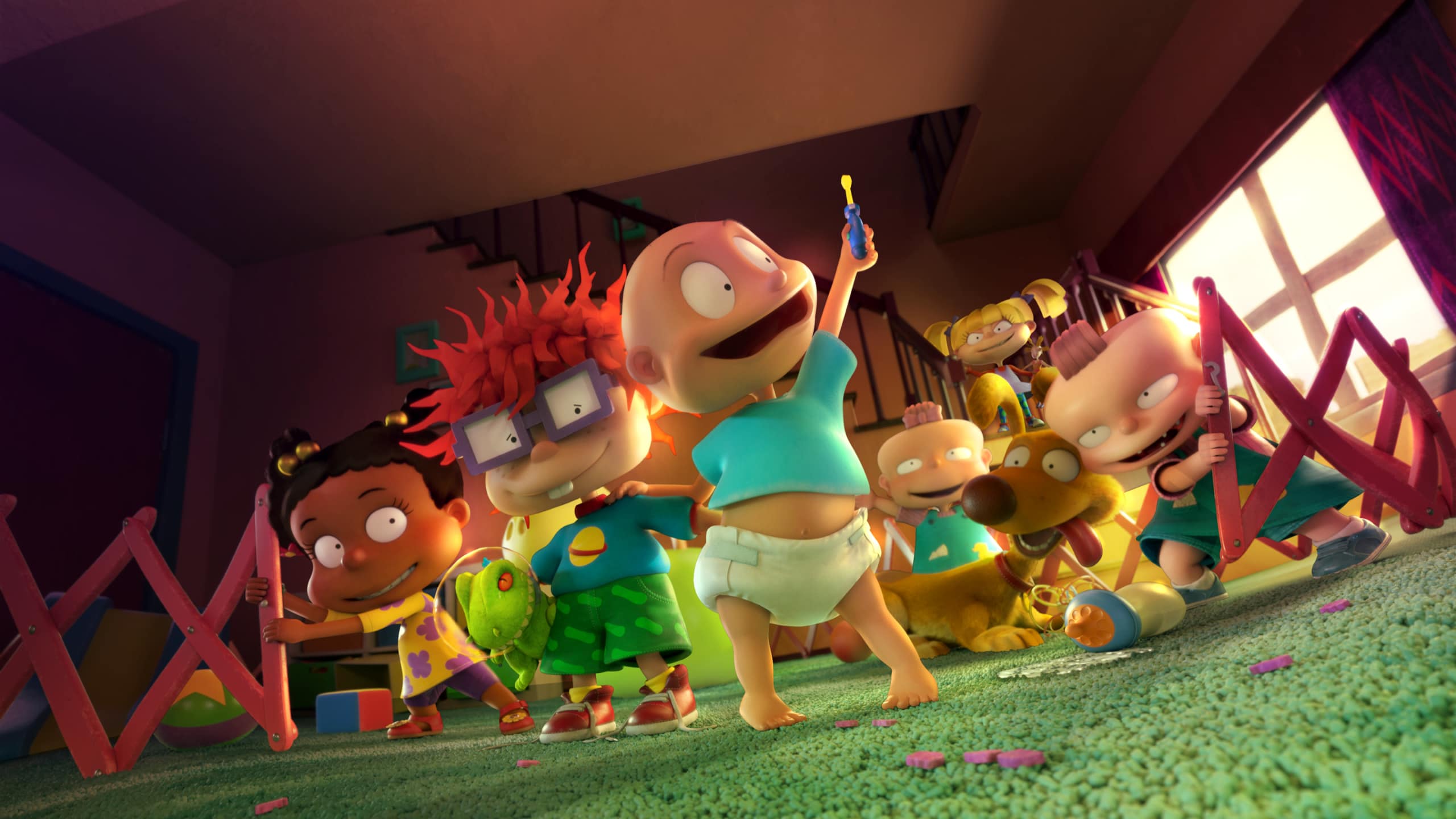 Rugrats Easter Eggs
E.G.: I think the basic essence of the Rugrats is like original. You're still gonna have the adventures, you're still gonna have things from the baby's point of view, you're still gonna have the relationships between all of them.
Cheryl: One thing that does stay the same is the general themes of each episode, which is family and friendship and imagination.
Favorite Rugrats Episode
Cheryl: I like particularly the one called "The Trial" where Angelica breaks Tommy's clown lamp and she wants to pin it on the other babies. So she has a mock trial where Tommy is the judge and she's going around prosecuting Phil and Lil and Chuckie.
E.G.: I really liked the specials like the Passover special. Those specials showed a lot of beautiful things about different cultures, religions, and they put a spotlight on everybody. So I really liked all those.
Cree: I think my favorite is the first time Susie shows up. She's flying through the house and she bumps into Chuckie. I think she's in a panic and as soon as she sees Chuckie, she's cool. Also, when Chuckie loses his mama, that really rocked my soul. I thought that was a beautiful thing that the writers decided to do. Because sometimes that happens.
Nancy: It's hard to say what my favorite is because it's like trying to identify who's your favorite kid.
Kath: I love the big brave dog episode where Chuckie has to screw up his courage to go up the slide. I think the reason why it's my favorite is because it was my dad's favorite. He loved it so much.
Reptar Bar or Reptar Cereal
Cheryl & E.G.: Reptar Cereal!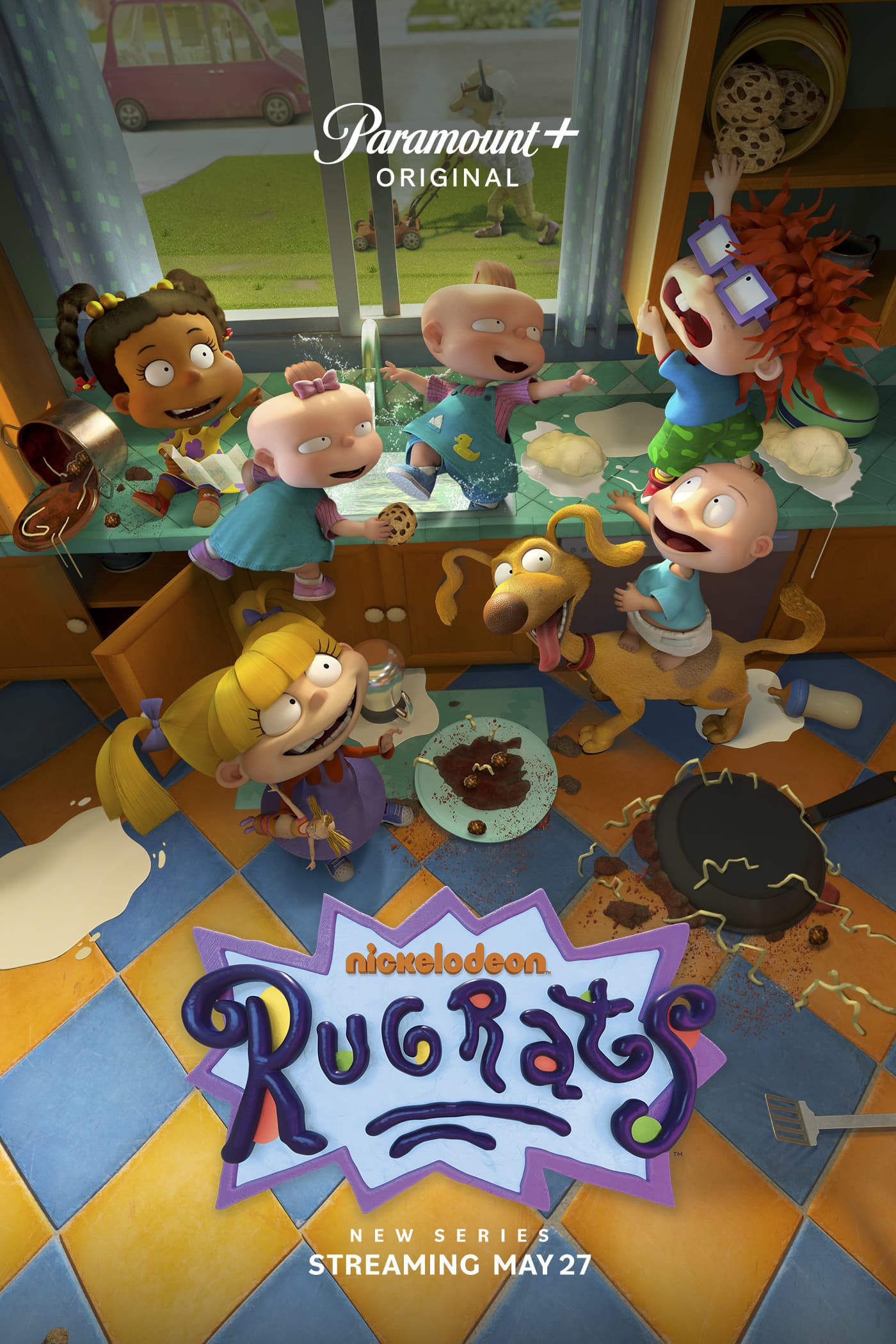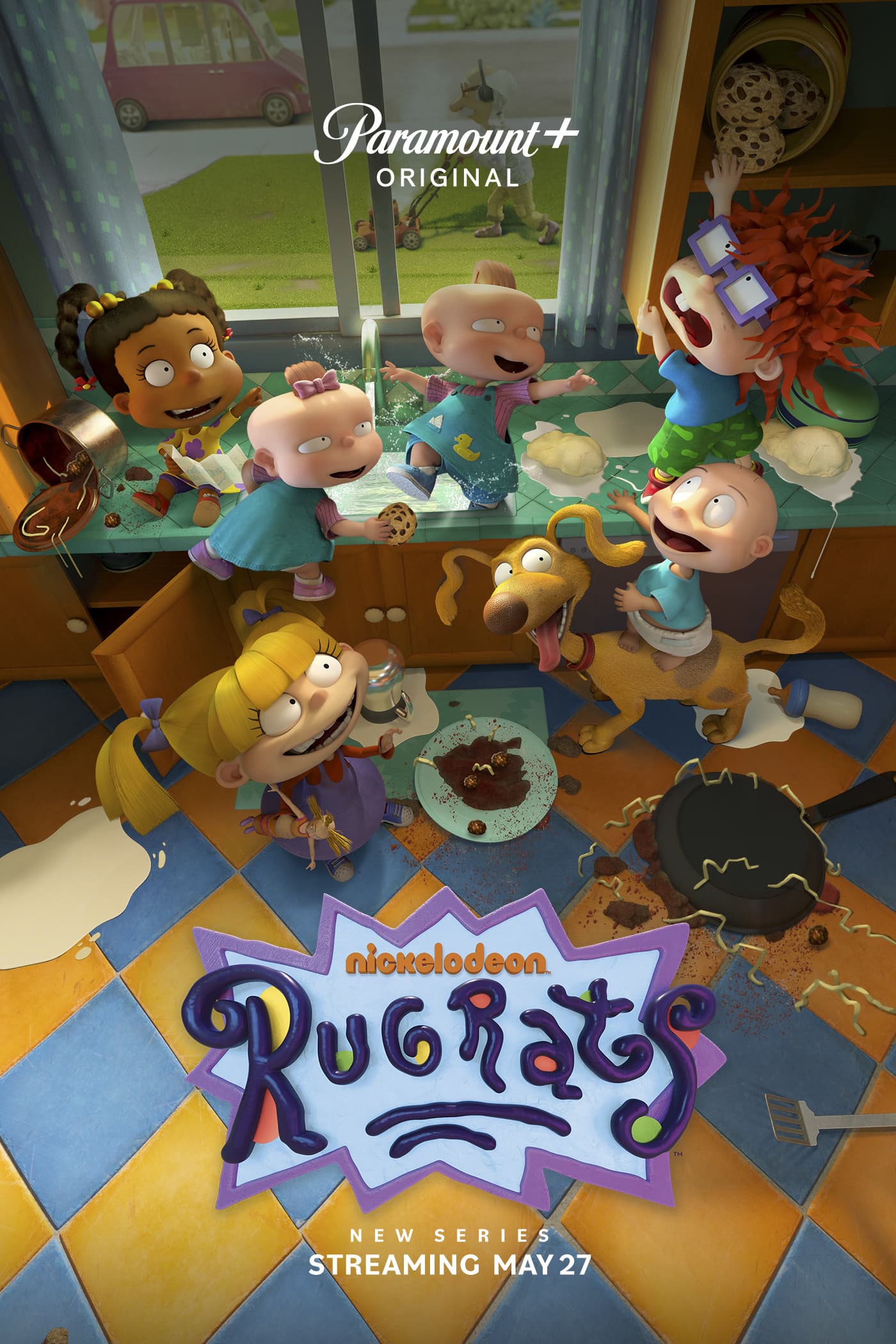 Rugrats premieres May 27 on Paramount+. Sign up today for a free trial.