Free Guy is the best game based movie ever. No seriously. In a genre that is plagued with just okay to absolute disasters, Free Guy manages to rise above the rest as an action-packed, hilarious, downright irresistible good time.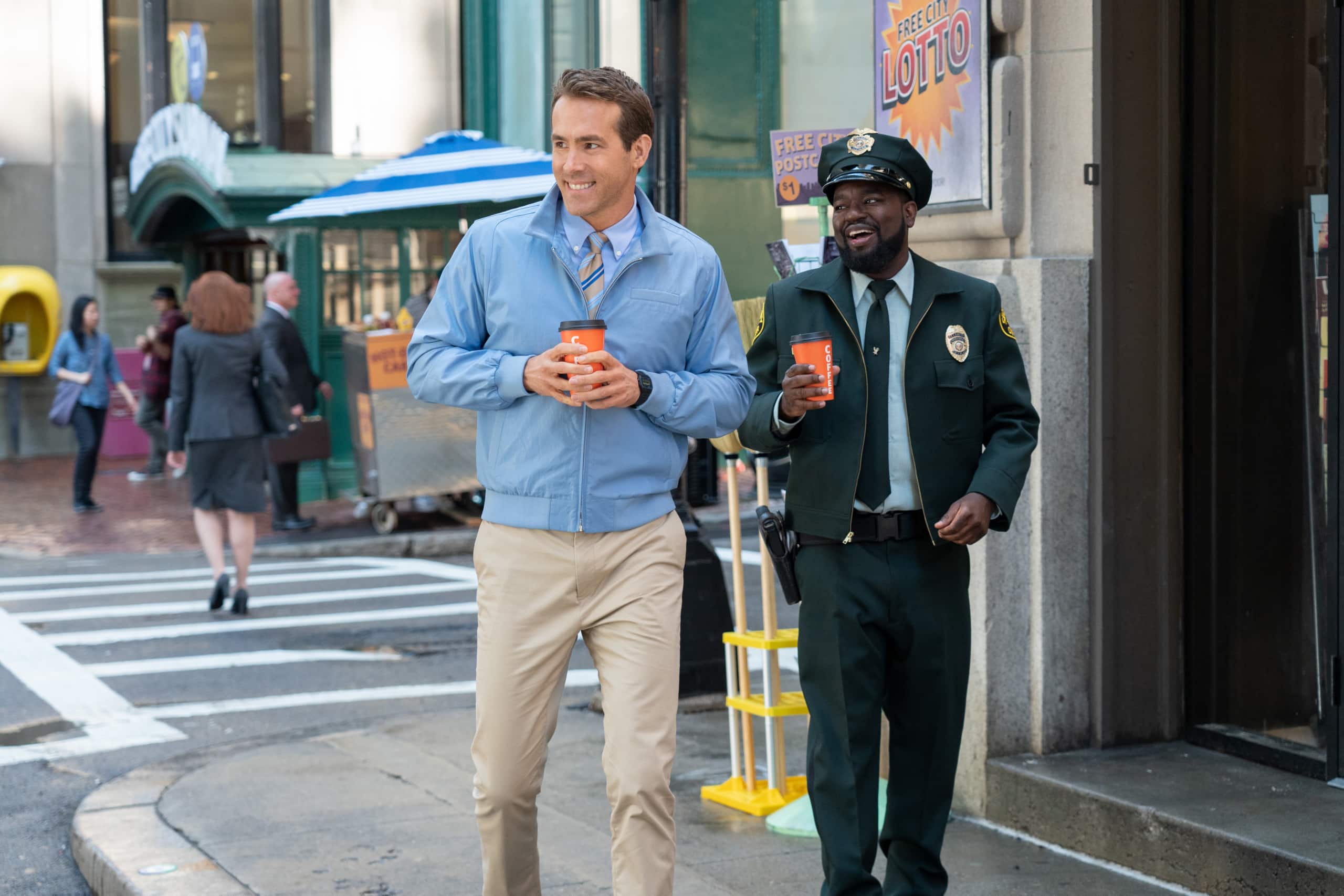 Free Guy Movie Review
Welcome to Free City, the home of a lovable yet unremarkable NPC (non-player character) named Guy (Ryan Reynolds). Everyday he wakes up, goes to work, hangs out with his buddy Buddy (Lil Rel Howery) while drive-bys, bank heists, and other mayhem occurs in his world. But all that changes when he sees the character of Millie (Jodie Comer) which breaks him from his programmed loop. Millie explains how the game works, and that to level up people typically do bad things. Guy decides not to go that route and instead be a Great Guy.
His actions go viral out in the real world and Millie decides to get Guy to help her get the proof she needs to take down Free City's publisher, Soonami, and its owner Antwan (Taika Waititi) who she believes stole the code to her game she developed with Keys (Joe Keery). Together Millie and Guy need to find the evidence and save Free City before Antwan can destroy everything.
Free Guy is by far the best video game movie ever made. Since it is not based on an existing game, the filmmakers could move freely within the world they created and the result was not only action-packed and hilarious but downright irresistible with unexpected heart. Matt Lieberman and Zak Penn's script balanced the humor with actual character development and action heavy sequences with quieter tender moments. While Director Shawn Levy built up a world that feels like it could be ours yet is firmly grounded within a game.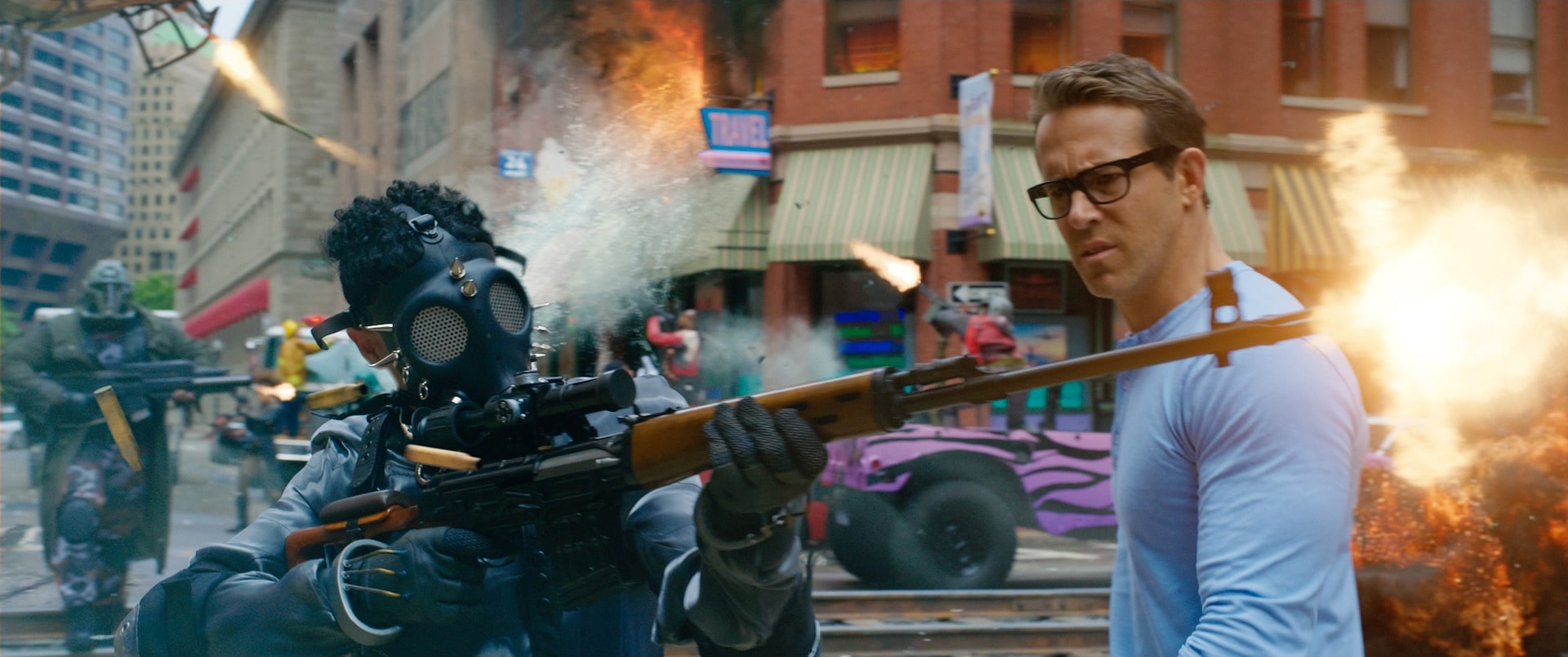 RELATED: All The Free Guy Easter Eggs and Cameos You May Have Missed
Levy manages to create a world where the audience experiences it as if they are inside the game. The visuals of needing health, swiping through storage, and of course trying to earn coins for an upgrade are all too familiar for gamers while non-gamers can relate to real life equivalents. The universe outside of Free City is the real world and at times is the perfect juxtaposition to what is happening in game. Unlike Guy, Antwan is determined to be the worst guy, otherwise known as the villain. He is an eccentric, rich man who doesn't care about anyone other than himself. But there are also mirror moments as well, but to share those might give something away.
Honestly, the visuals could have been less than stellar and Free Guy still would have shined thanks to the natural charisma and chemistry of the cast. Ryan Reynolds is in his sweet spot here as the optimistic, good-natured, kind Guy. Reynolds is king at balancing effortless humor with action, just look at Deadpool and The Hitman's Bodyguard, while also coming across as the most genuine guy in the room like his character Andrew Paxton in The Proposal. His charming Guy is accompanied on screen by an amazing cast that includes Comer, Waititi, Howery, and Utkarsh Ambudkar as Mouser. Jodie Comer is a scene stealer with her take on Millie. She completely commits to showcasing the subtle differences between her Free City character of Molotov Girl and Millie although both are fierce women who know what they want. Waititi is exceptionally brilliant and impossible not to love as the villainous Antwan. He walks an insanely thin line between evil genius and madman that is just plain fun to watch. These three are supported by Howery, Keery, and Ambudkar who manage to grab viewers attention while adding in their own humorous bits and depth to the story.
Come to think of it, the only thing missing in Free Guy was a cameo by Betty White. Although I would have loved to see her playing as a big macho guy in Free City there were plenty of cameos both obvious and secretive for eagle eyed and eared fans to spot. The big fight scene in the third act included the best of these which had the entire theater cheering.
Although Free Guy is a love letter to gamers everywhere and the best one ever made in this writer's opinion, it is a film that anyone can enjoy. Viewers don't need to know anything about Fortnite, Grand Theft Auto, or even leveling up because at its heart Free Guy speaks to what makes us human- life and the connections we make while we live it. With its incredible cast, comedic beats, and crazy action sequences Free Guy delivers some of the best popcorn viewing this summer.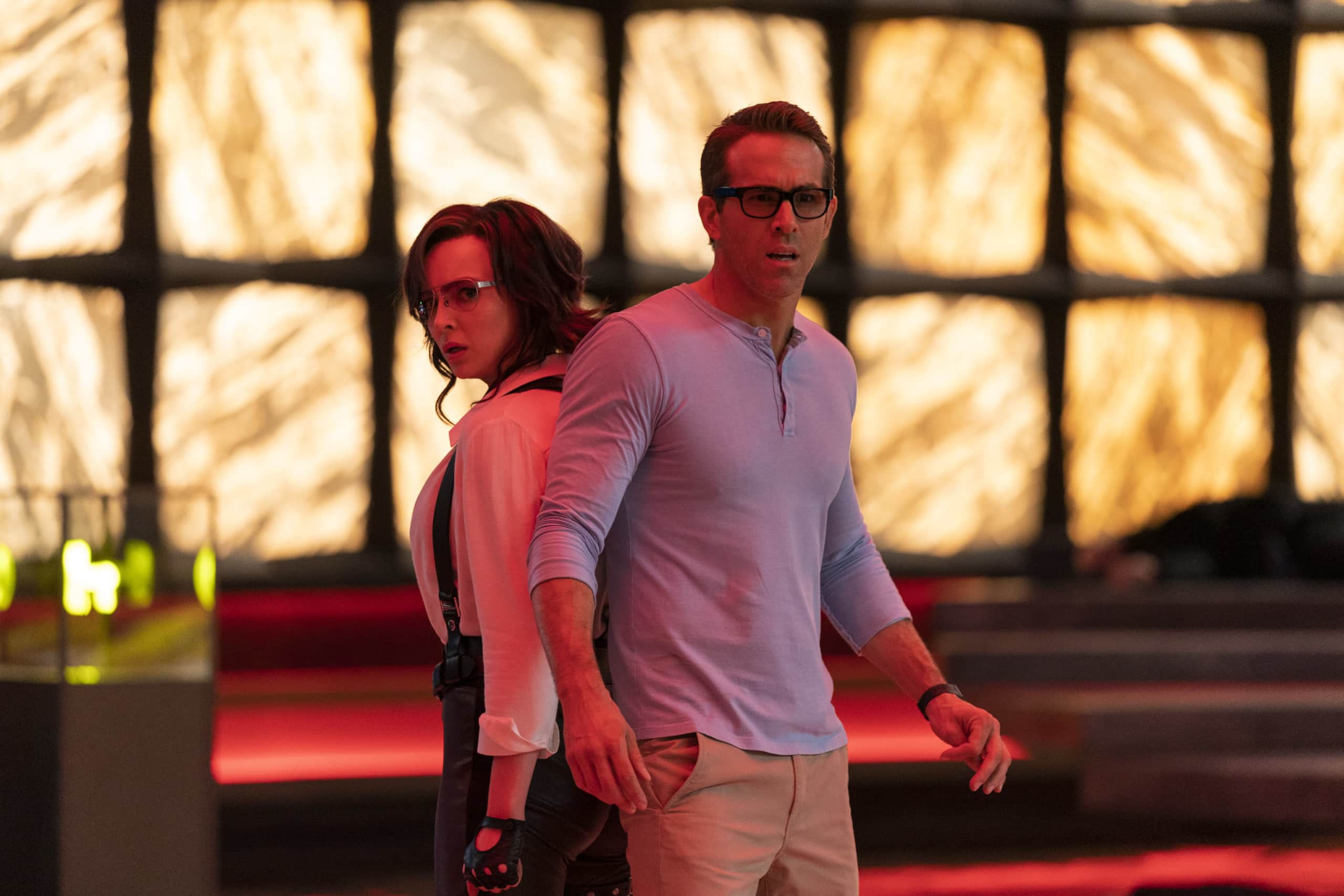 Free Guy is in theaters now. It is 115 minutes long and is rated PG-13 for strong fantasy violence throughout, language, and crude/suggestive references.