In Marvel's What If premiere episode, we learn what would have happened if Peggy Carter took the super soldier serum instead of Steve. A lot of things end up differently including what happens to Steve and Bucky on that train. Let's get into "What If… Captain Carter Were The First Avenger" with this What if episode 1 easter eggs and breakdown.
This is your spoiler warning if you haven't watched episode 1 of What If.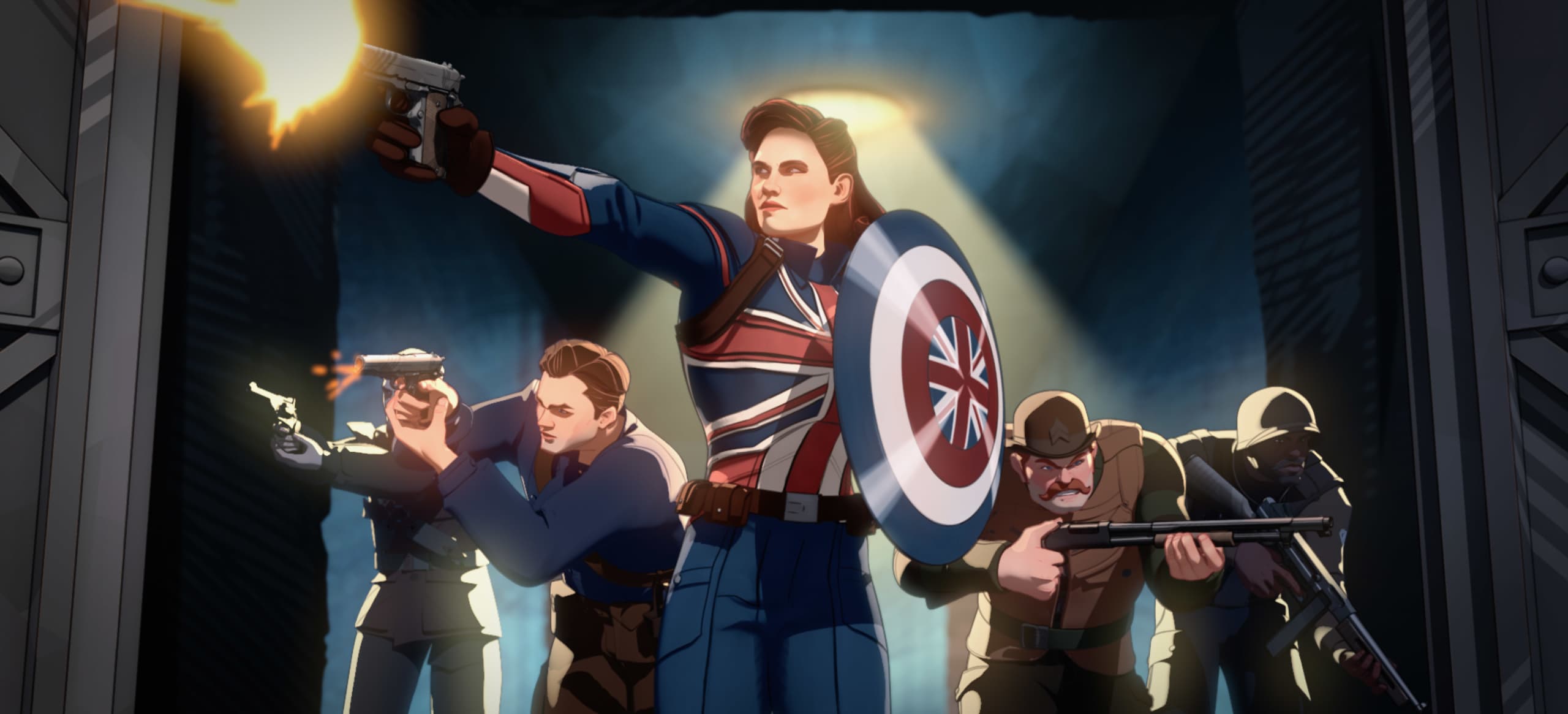 What If Episode 1 Easter Eggs & Breakdown
June 1943 Steve Rogers becomes Captain America saving the world from Red Skull and eventually the universe from Thanos, at least that's what happened in one timeline. In another, a Nexus Event created a whole other super hero.
When asked to watch Steve's transformation Peggy chooses to stay on the floor instead of watching from the booth. This is Peggy's Nexus Event. From the floor she sees the sabotage about to take place. She stops Red Skull's operative but with Steve injured, someone needs to take his place.
Peggy Carter takes the super soldier serum instead of Steve Rogers, transforming into Captain Carter.
Just like in the First Avenger, Peggy's blood is drawn and Flynn complains about the fact he was promised an army and all he got was one person. And like Steve, Peggy is not allowed to fight in the war.
Colonel Flynn was not in the original film but he was feature in the 2013 Agent Carter one-shot.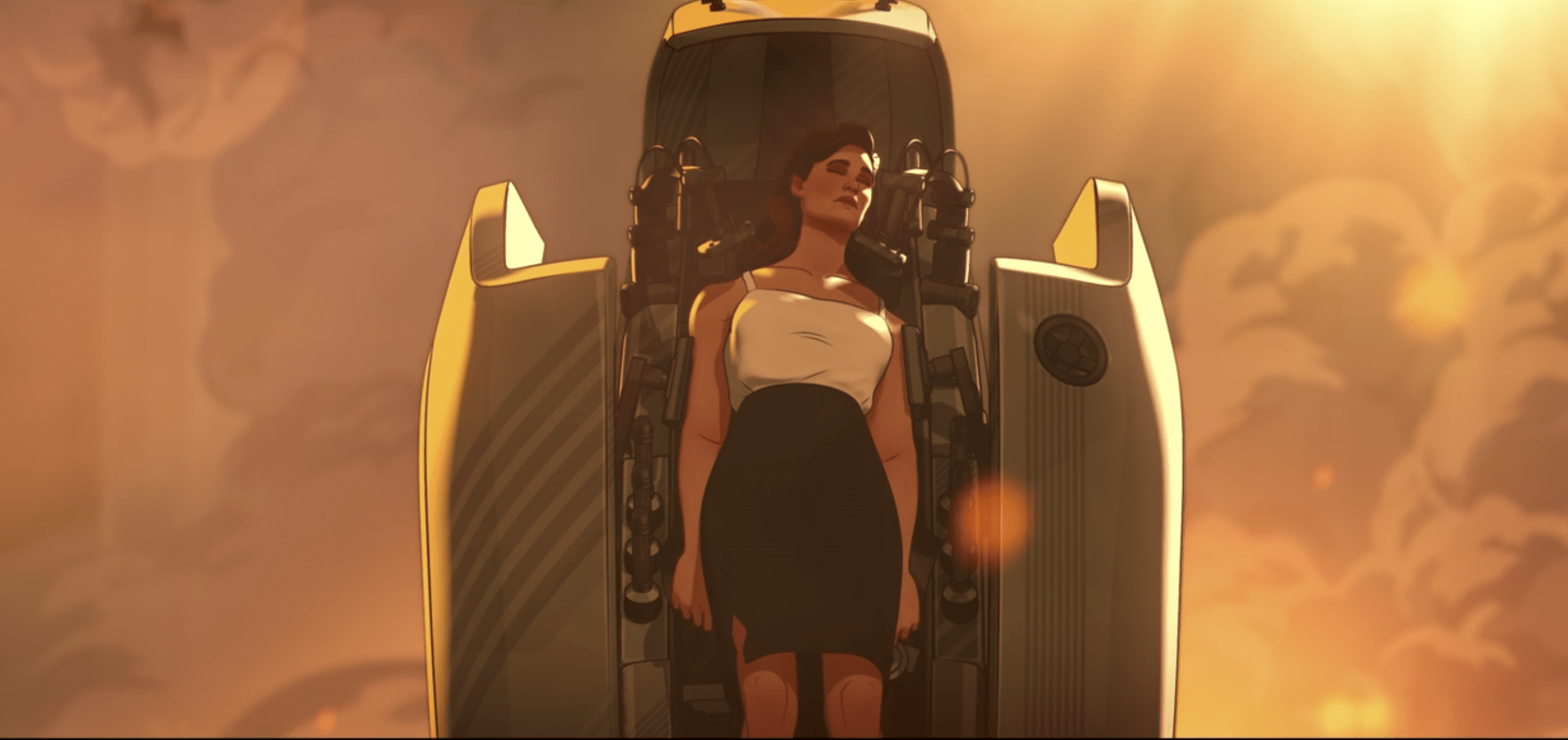 RELATED: Marvel's What If Review: The Multiverse Has Never Looked So Good
In another callback to Steve, this moment from The Avengers, Peggy knocks a punching bag off its hook. Steve is watching all of this, the damage from the gunshots left him handicapped.
Peggy complains about not being able to fight, Steve says at least she doesn't have to go on the USO tours and wear a funny costume. In Captain America: The First Avenger that's exactly what Steve was forced to do.
Howard Stark shows Peggy and Flynn a map of Tonsberg Germany, the place where Red Skull found the Tesseract.
After Flynn refuses to send anyone to stop Red Skull, Howard gives Peggy an upgraded uniform and her vibranium shield. Unlike Steve's which is designed after the American flag, Peggy's resembles Britain's flag. Her new uniform echoes that of Captain Britain from the comics.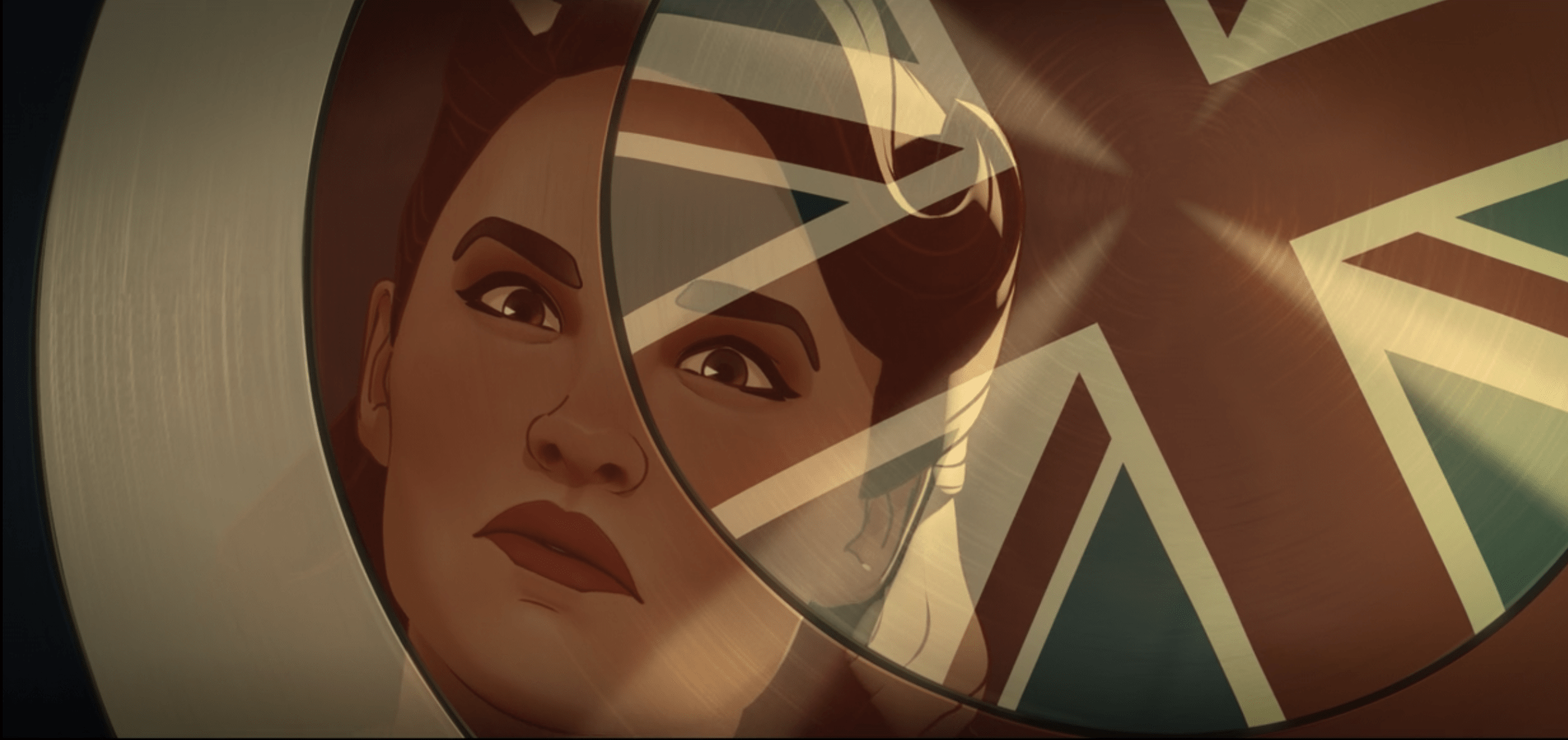 Peggy takes out an entire group of German soldiers, captures Arnim Zola, and brings back the Tesseract. She even gets her own superhero landing with the shield.
Peggy and Steve head out to save Bucky and the rest of the 107th Division which includes the Howling Commandos.
Air support arrives in the form of Steve Rogers in the HYDRA Stomper. The C-15 HYDRA Stomper is the first Iron Man suit made by Howard instead of his son Tony.
The HYDRA Stomper is powered by the Tesseract.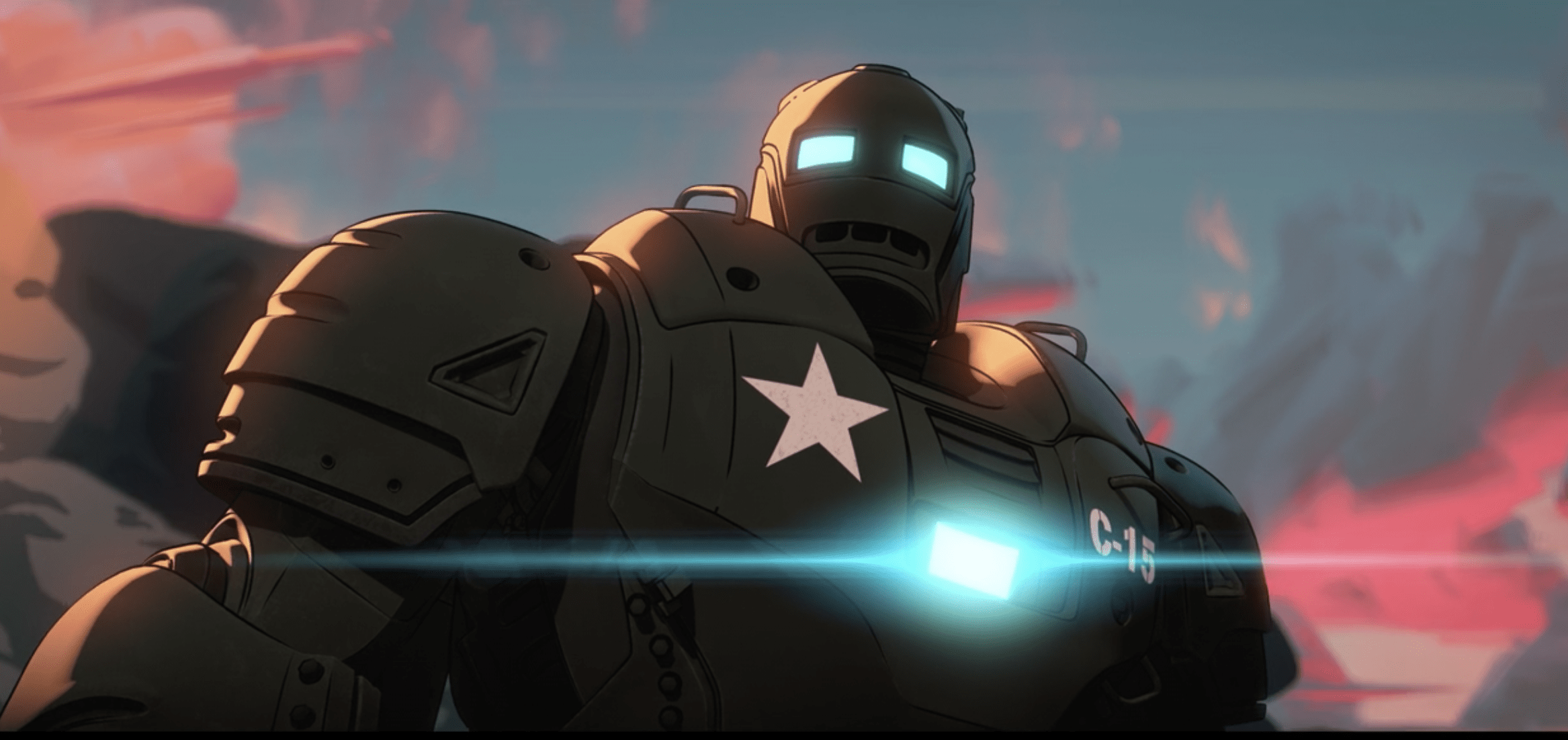 Let's hear it for Captain Carter! Bucky says the same thing about Steve in The First Avenger after they are rescued.
Cut to a montage of Peggy kicking butt while Flynn who was against her being Captain Carter takes credit for having her fight.
Red Skull reveals himself to a chorus of Hail Hydra.
Peggy and Steve have a drink. Peggy says she doesn't feel much different. Steve remarks she has always been a fighter so now the outside matches the inside. Peggy seems stronger than Steve Rogers ever was. This is likely due to the fact she was never a sickly young kid from Brooklyn. She was a healthy young woman and the serum amplified that.
Captain Carter, Steve Rogers, and the Howling Commandos attempt to capture the Red Skull on board a train. This is the same scene in another universe where Bucky is seemingly killed.
While Steve slows the train down, the rest glide down to the train. Bucky slips and Peggy grabs him. He thanks her and says she almost ripped his arm off. This is a callback to that other train ride where Bucky falls to his doom and his arm is so badly damaged it is replaced by a metal one.
Instead of Bucky dying, this time Steve dies as the train explodes.
Peggy, Howard, Bucky, and the rest of the team head to Castle De Krake in the Black Forest to take out Red Skull and end the threat of HYDRA once and for all.
The train explosion was a way for Red Skull to retrieve the Tesseract and use it to open a portal.
Bucky discovers that Steve is alive and a captive of Red Skull.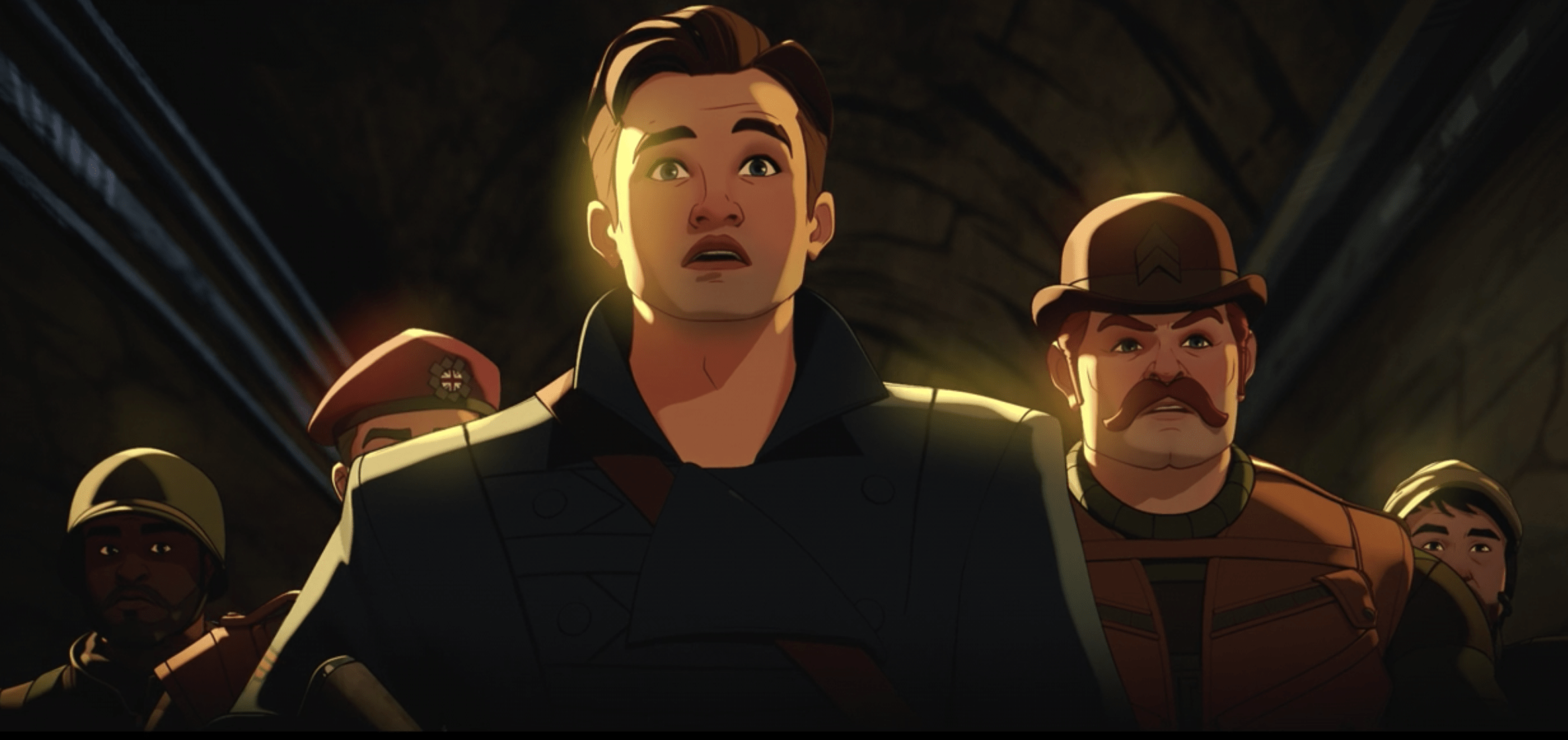 Howard wants to know what is the plan. Peggy says she doesn't need one she has a shield. Apparently, unlike Tony Stark, Howard Stark likes to have a plan.
Steve with the help of Bucky and the Commandos powers up the suit. At first he falls over, but says he's okay. Bucky replies "good because we don't have all day." This is a play off the famous line "I can do this all day."
Red Skull has opened the portal and summoned a beast with tentacles. This creature resembles the Abilisk from Guardians of the Galaxy Vol. 2 and the Shuma-Gorath another tentacle beast from Marvel Comics and Marvel vs Capcom fame.
In the fight with the beast, Peggy uses a sword along with the shield. This is another nod to Captain Britain who carries the Sword of Might in the comics.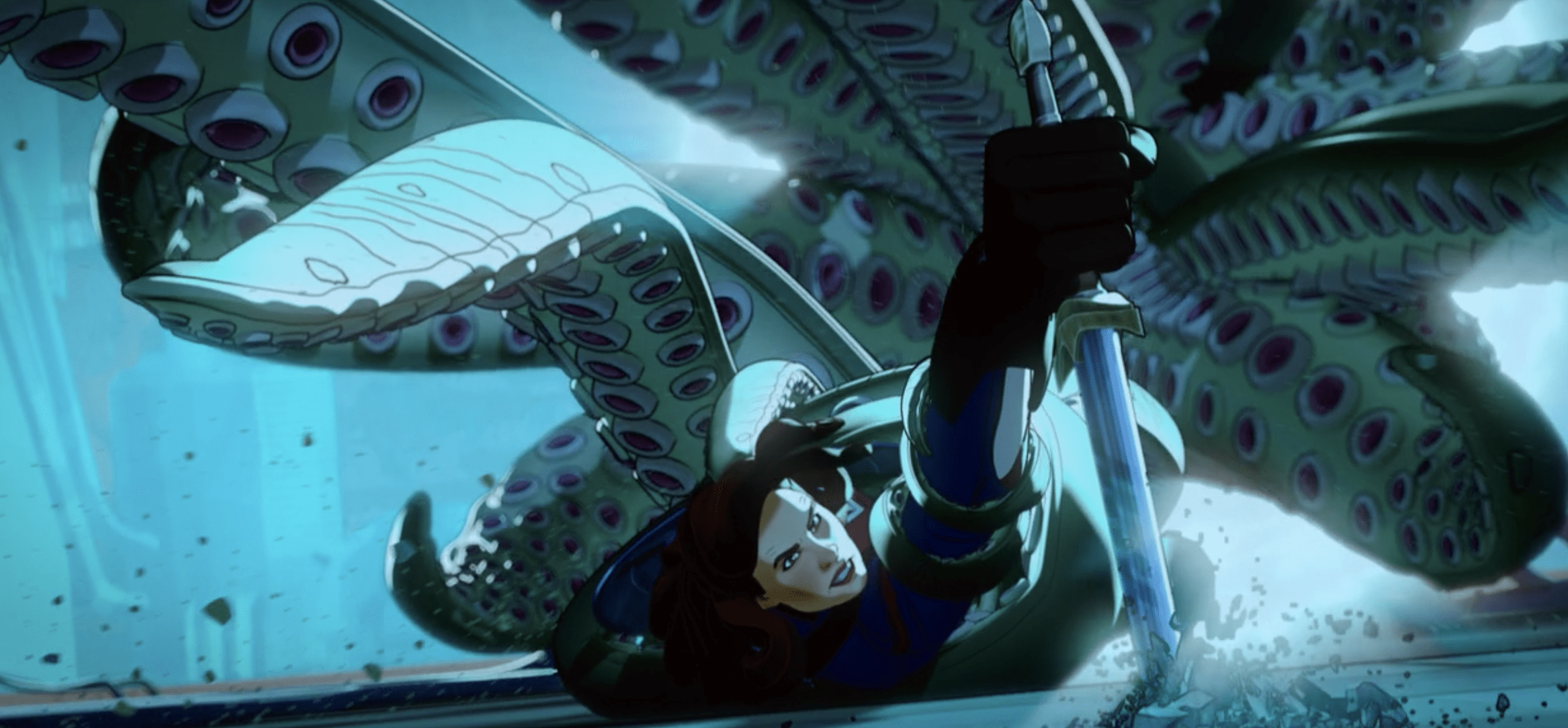 Peggy pushes the beast back into the portal. Steve tells her she owes him a dance. This time it is Steve left behind wondering he will ever see Peggy again.
Fast Forward to The Avengers scene where Fury and SHIELD accidentally use the Tesseract to open a portal. Out of the portal comes Captain Carter. She has no idea that almost 70 years have passed.
Marvel's What If…? Episode 1 is now streaming on Disney+.