My Little Pony A New Generation is a colorful, fun adventure that features catchy songs, friendship, and that special pony magic. It is the perfect way to bring in a new generation of fans while maintaining what makes the fandom so beloved.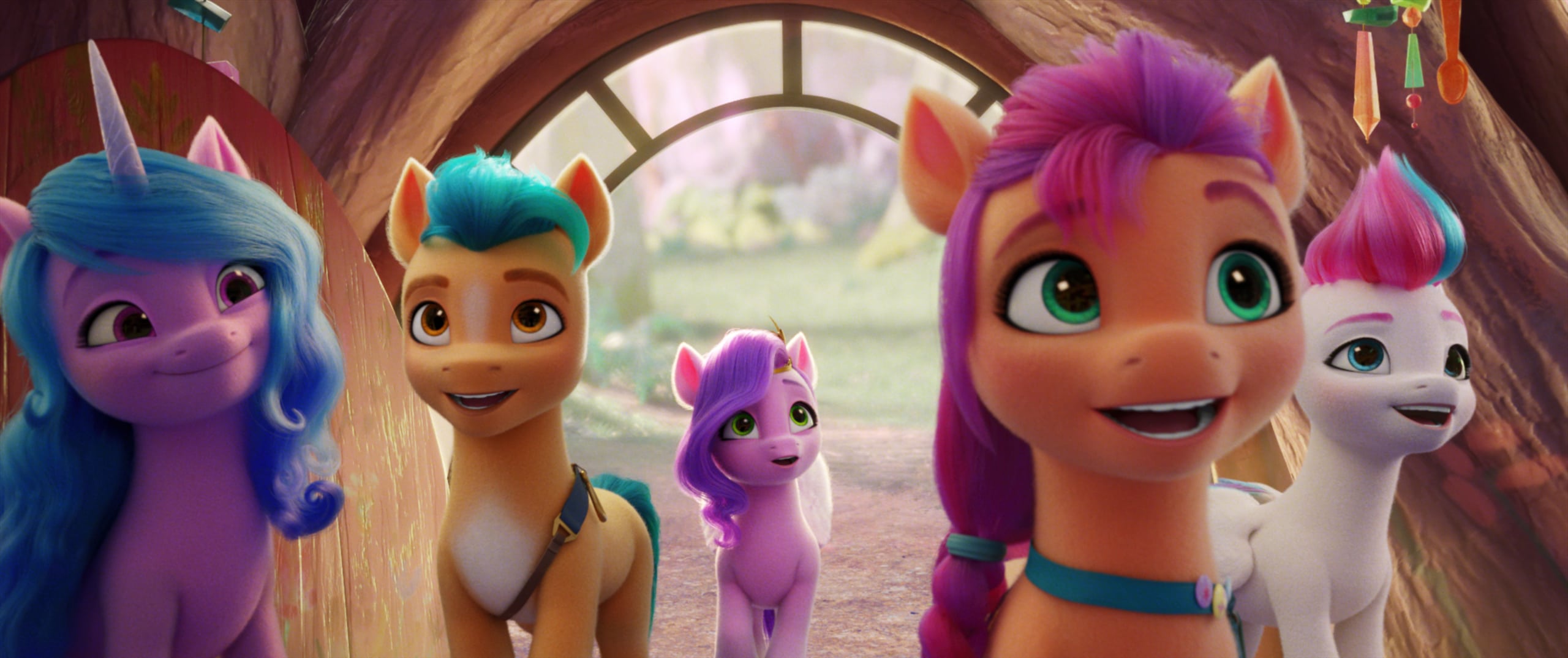 My Little Pony A New Generation Review
Unfortunately not all is well in the kingdom of Equestria. The three species of ponies: Earth, Pegasi, and Unicorns are no longer living in harmony. They have been torn apart and the hatred and distrust runs deep in each land. But a young Sunny (Vanessa Hudgens) believes that there is a path back to friendship if everyone would take time to listen to one another. Years later, she makes it her mission to carry the torch of reconciliation and reunification protesting all the fear mongering, much to the disdain of her friends Sheriff Hitch (James Marsden) and deputy Sprout (Ken Jeong).
It is only when Izzy (Kimiko Glenn), a charismatic unicorn, walks into town that Sunny actually leaves behind her town in search of the missing magic. The two run away to the Pegasi's kingdom hoping to gain answers. Teaming up with sisters Pipp (Sofia Carson) and Zipp (Liza Koshy), the group begins to unravel the mystery surrounding their lands. But when the truth becomes clear, the new friends worry their adventure has been all for not.
My Little Pony A New Generation combines vivid colors, big musical numbers, and plenty of adventure to deliver a family and fandom pleasing addition to the My Little Pony stables. It is the perfect way to continue the story of Equestria's residents and draw in new fans at the same time. With this new generation of ponies, a world of possibilities have opened up and with room to tell plenty of exciting stories.
RELATED: Interview with Kimiko Glenn and Liza Koshy For My Little Pony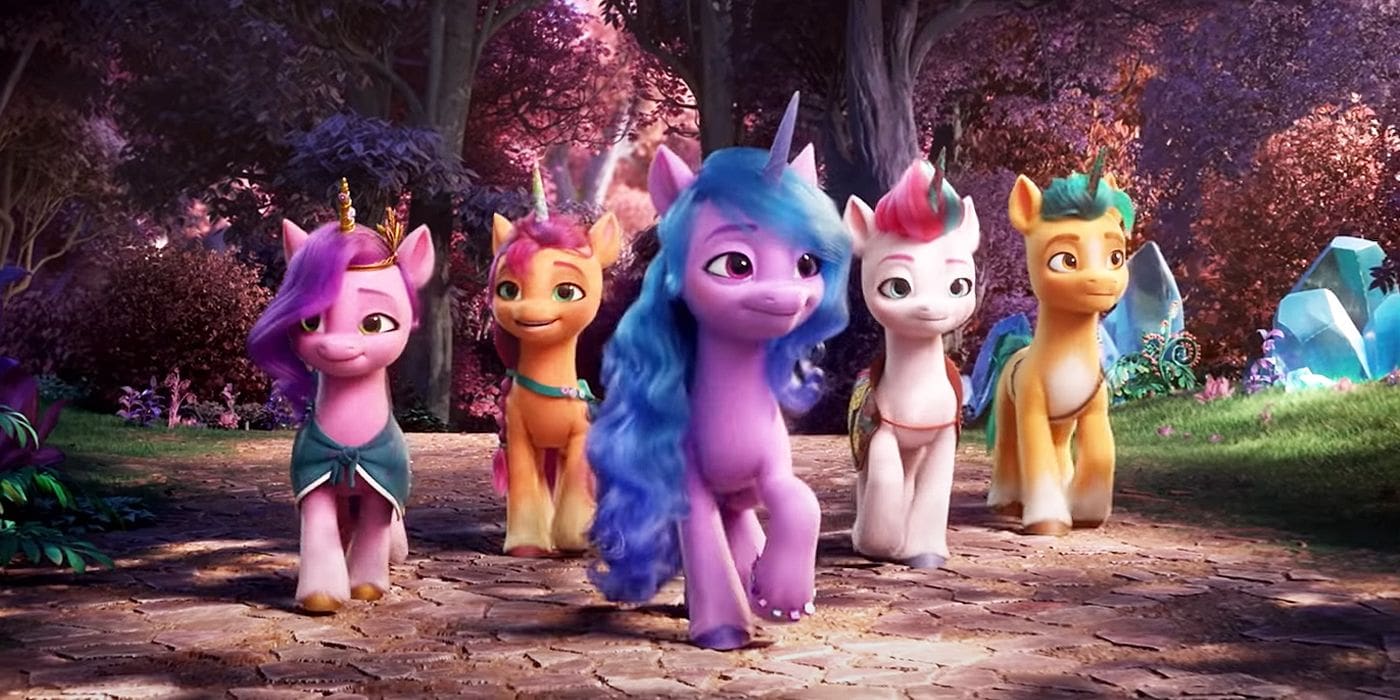 Despite the familiarity with the My Little Pony world, telling this new story required some world-building. Each land had to feel distinct and uniquely suited to the ponies that called it home. Maretime is grounded in warm colors and small time vibes fitting of the Earth ponies who call it home. Zephyr Heights boasts more lavish, big city architecture that reflects the Pegasi and their flying abilities. While Bridlewood is an earthy, fairytale setting, making it an ideal for the once magical unicorns.
Much like the beloved toys themselves, the shows and films have changed over the years from the classic look to the more anime style. In this outing, the ponies are rendered in CG which can take a little adjusting to, but it quickly works and does not leave the viewer disconcerted for long. In fact Sunny and her friends somehow come off extra cute and cuddly thanks to their CG looks. The animation, not only for the ponies but also for the various points on the Equestria map, is bold and eye-catching without becoming overwhelming, a balance not all children's animated films seem to be able to find.
Adding to the sparkle of this story are the big musical numbers scattered throughout. This pop-infused soundtrack features fan favorite Sofia Carson as well as other members of the cast and other well-known pop artists singing songs mostly about friendship, having confidence in yourself, and of course having fun. Fair warning, Glowin' Up is one song in particular that might get stuck in your head.
What really makes this a My Little Pony film is that at its core A New Generation is centered on friendship, personal empowerment, and magic. The protagonists discover that by combining forces they can bring about big changes in their land. What is always refreshing to witness is when a friend group continually lifts each other up instead of tearing each other down when things get hard. And these ponies do just that, they stick together no matter what is thrown at them, sometimes literally. Woven into this friendship story are life lessons on systemic racism and corruption, but presented in a way that they could be used as talking points about bigger issues going on in the world today if parents chose to have those discussions with their children.
My Little Pony A New Generation encourages audiences to go out into their communities and be a light to others. It teaches children to embrace what makes them unique because it is those special talents that can make the world a better place. Utilizing a good script, charming characters, and fun adventures, this film is one families will enjoy watching together. Friendship is still working magic in Equestria and it is as strong as ever.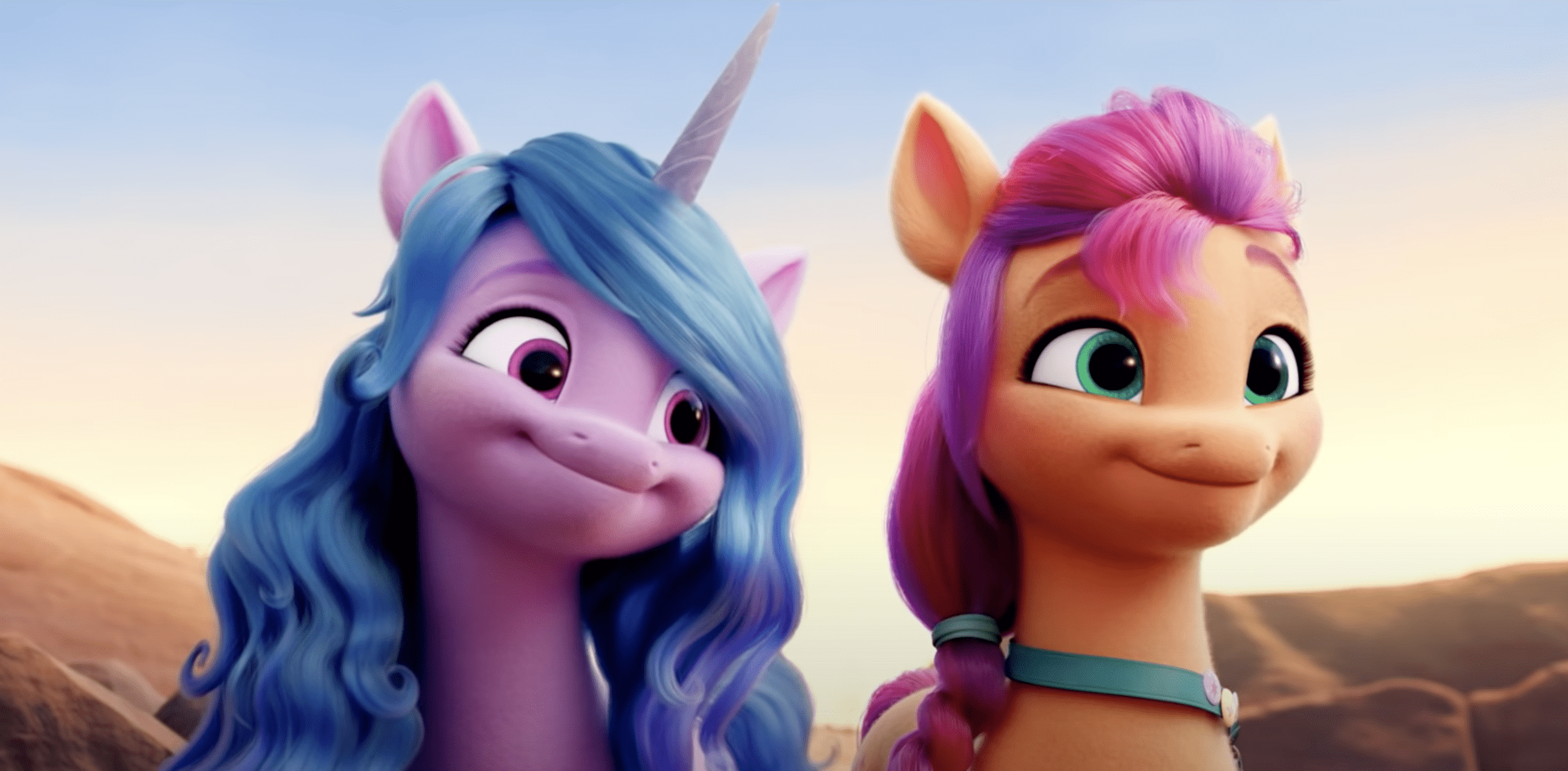 My Little Pony A New Generation is coming to Netflix September 24. It is rated PG for some thematic elements and has a runtime of one hour and 30 minutes.