A Mouthful of Air showcases something rarely seen addressed on the big screen- postpartum depression. Instead of shying away, it faces this subject head on with a raw, honest, gut-wrenching look at what it's like to experience PPD.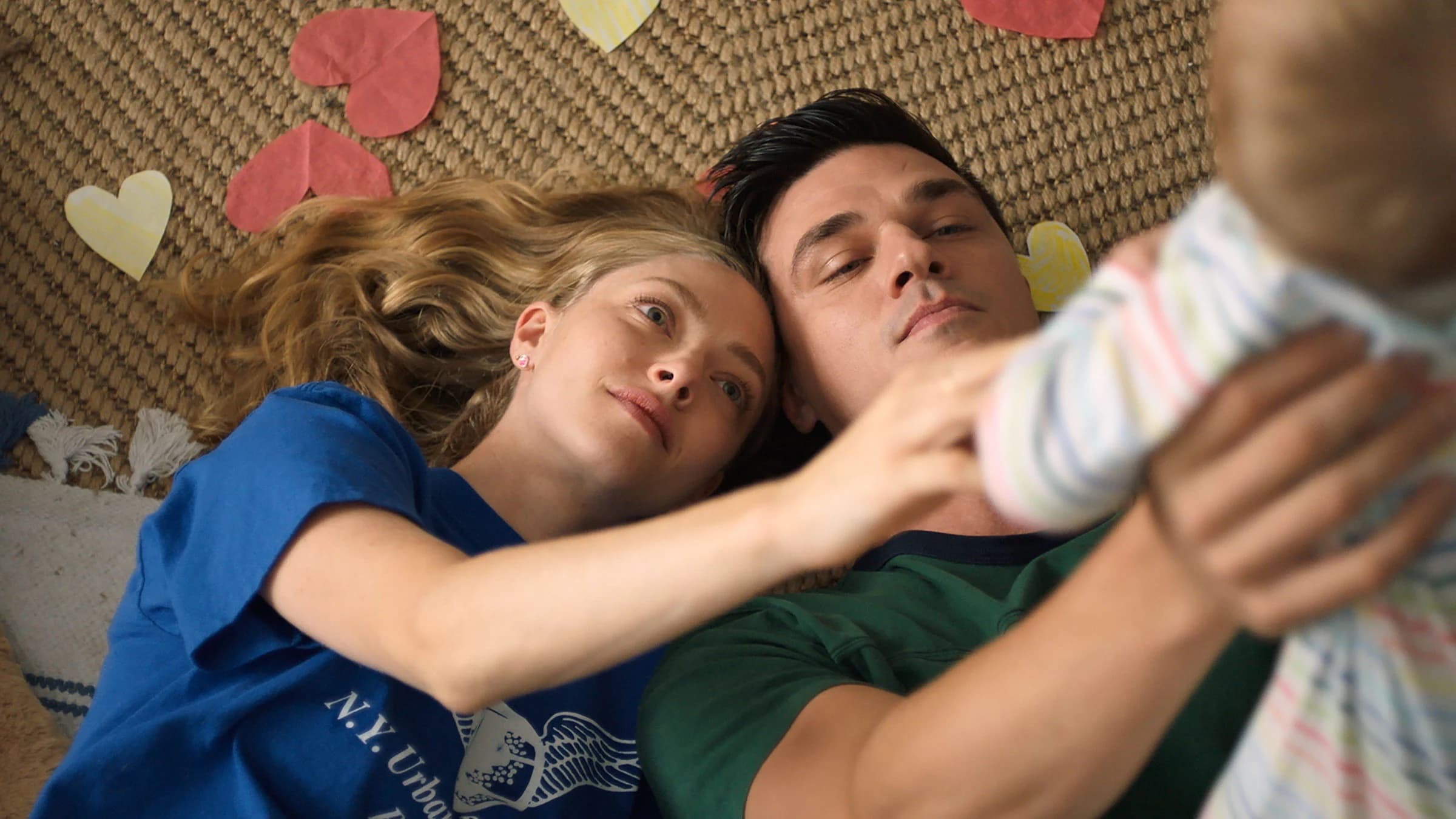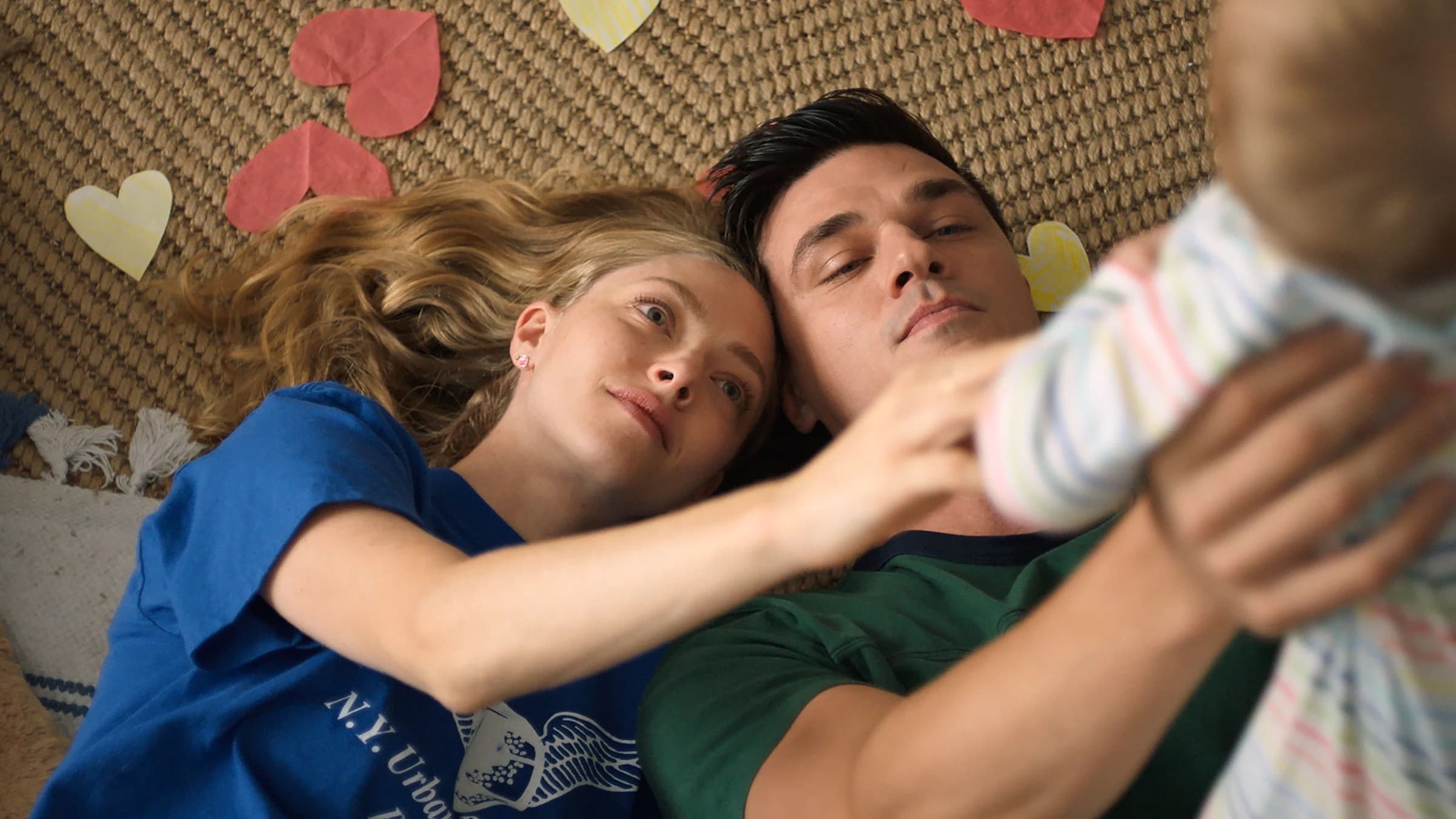 A Mouthful of Air Review
A Mouthful of Air follows Julie Davis (Amanda Seyfried), a children's book author whose stories aim to help children face and tackle their fears. Behind the colorful pages though, Julie is hiding a dark secret. She has been struggling with postpartum depression and it has finally become too much to bear. After a suicide attempt, she continues to become more detached and isolated from everyone and everything. Her husband Ethan (Finn Wittrock), tries to be supportive but has no idea how to help. Julie tries to pull herself out of the depths of darkness but with the weight of trying to be perfect and another baby on the way she slips further into postpartum depression.
Amy Koppelman, author of the book, took the helm adapting it for the screenplay and serving as the film's director. Her closeness with the material not only as the writer but also as someone who suffered from PPD means the film handles the subject with care while not shying away from the truth. Postpartum depression is not pretty and it manifests in a variety of ways, being different for each woman who suffers from it. Koppelman ensures the story does not blame Julie for her feelings even if it does fall into the predictable pitfall of trying to pinpoint where the depression could have stemmed from.
Seyfried's portrayal of Julie is nothing short of brilliant. The way she captures what it is like to suffer with PPD, or depression in general, was truly moving and captivating. Just seeing her eyes as her feelings shift from happiness to distant as she goes through the motions of her life is enough to send chills down the viewer's spine. The way Koppelman and Seyfried handle Julie and present her to the audience elicits a connection, one that makes you want to protect Julie, to help her, and above all tell her she is not alone.
An interesting choice Koppelman made was to portray Julie's world with vivid colors. There is something visceral about seeing the brightness surrounding her as Julie falls deeper into her personal dark hell. This stark contrast strengthens the facts that those suffering with PPD can look absolutely fine on the outside, their world can be colorful and perfect, but the darkness is there nonetheless.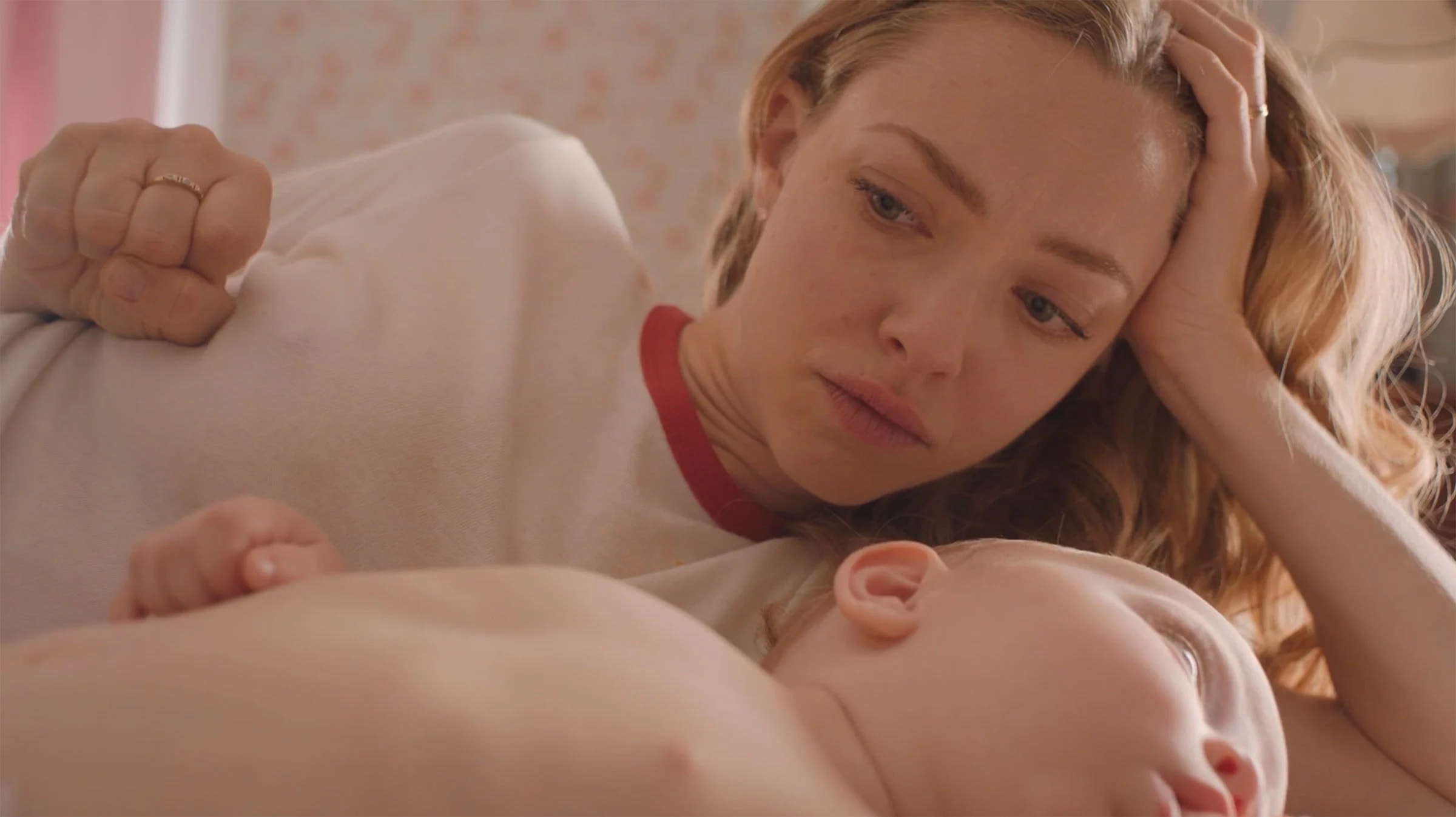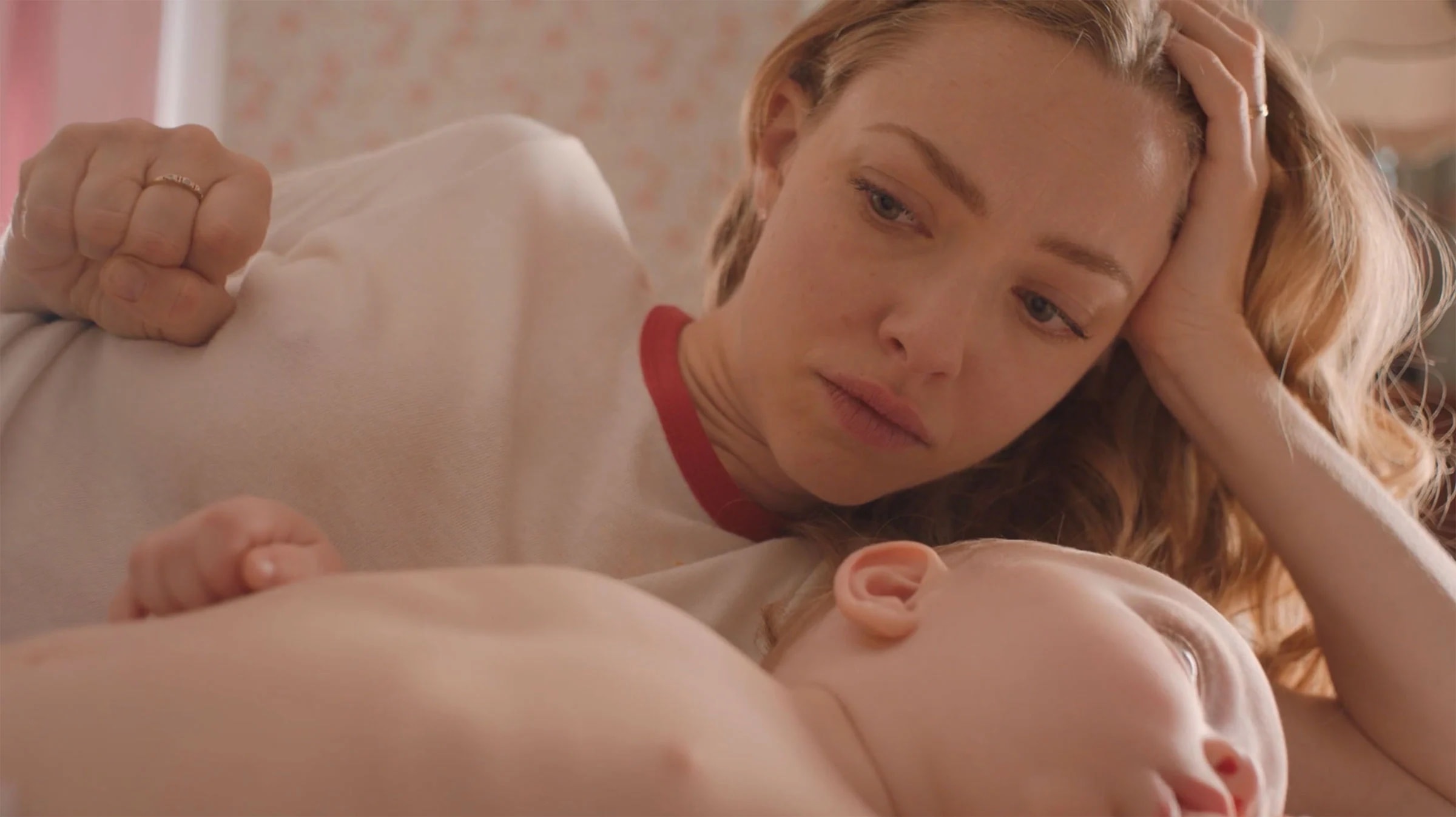 Hollywood rarely puts out films that tackle issues such as PPD, so the fact that A Mouthful of Air was made is a miracle in itself. It is stories like this though that need to be told. Although audiences do not rush out to see movies like this, the hope is that someone who feels the guilt, the hopelessness, and the sadness that comes with postpartum depression, will find this and in doing so be encouraged to get the help they need.
As Koppelman showcases so simply here, depression can take hold in anyone, anywhere, at any time. Postpartum depression does not care how much money you make, what your job is, or more importantly how "perfect" your life is. It only seeks to destroy you from the inside out. A Mouthful of Air is not an easy watch, but it is an important one. Maybe this raw, gut-wrenching look at PPD will help you face your own demons or have empathy towards another who is suffering. Either way, mental health is just as important as physical help and the sooner the world realizes that, the better off we will all be.
A Mouthful of Air is playing in theaters as of October 29, 2021. The film is 105 minutes long and is rated R for some language. If you suffer from PPD, anxiety, depression, this film can be triggering.
If you or someone you know may be contemplating suicide, call the National Suicide Prevention Lifeline at 800-273-8255 or text HOME to 741741 to reach the Crisis Text Line.