Nintendo has brought one of its popular series for the Nintendo DS over to the Switch and it comes with a nice twist. Big Brain Academy Brain vs Brain builds upon the fun of the original games by encouraging group play. It is a winner at our house and the perfect stocking stuffer this holiday season.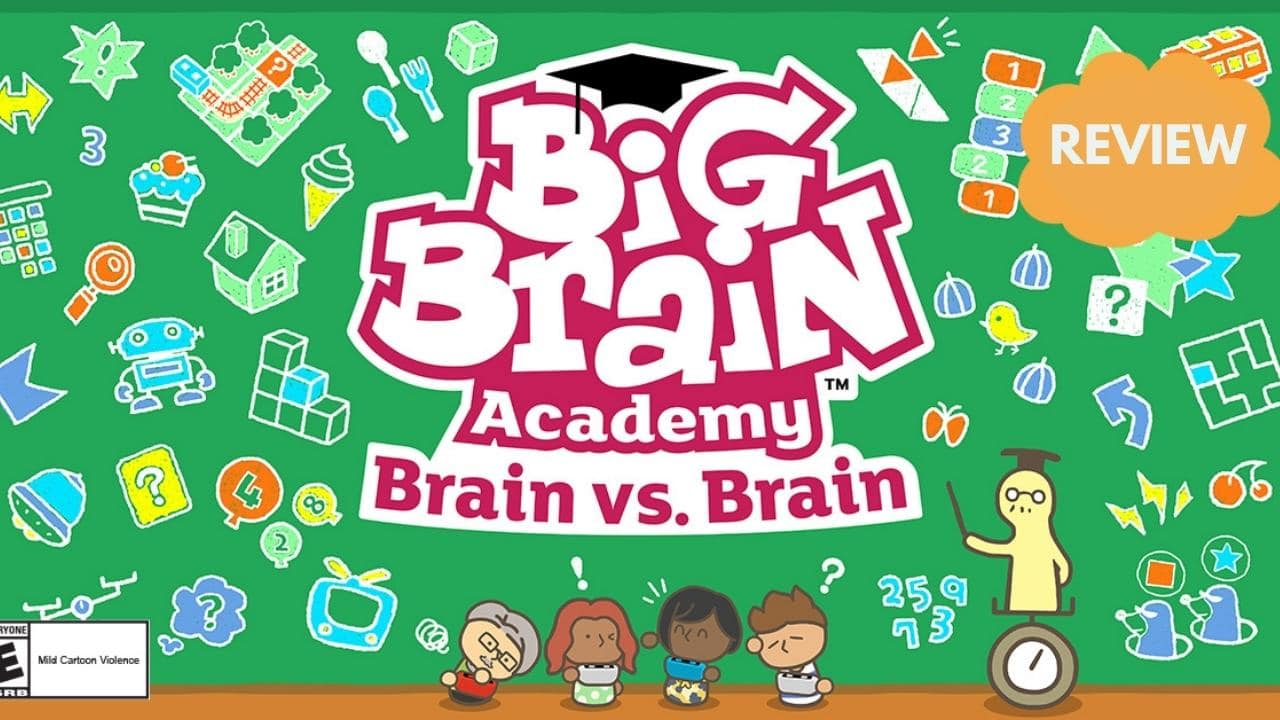 We received a copy of the game for the purpose of this review. All opinions are our own. Affiliate links below.
Big Brain Academy Brain vs Brain Review
Brain vs. Brain is divided into five different categories: identify, analyze, memorize, visualize, and compute. These mini-games are designed to test different parts of your brain. One has you identify an animal as it slowly comes into focus while another involves popping balloons in numerical order. The added fun of this version of the popular DS series is that players are encouraged to go "brain-to-brain" and compete with friends, families, and others around the world. This game truly welcomes all ages and skill levels to play thanks to its adjustable difficulty controls. Mom and dad can play with their 8 year old and no one has an unfair advantage.
This has quickly become a family game night favorite in our house. Unlike other multiplayer games for the Switch, this one is accessible to all skill levels. Which means grandparents can play with the grandkids instead of spending most of the gameplay wondering which buttons to push to make Mario throw the banana peel. Aside from the group dynamic, the in-game rewards are extremely satisfying, allowing players to buy items and learn phrases for their avatars to make them wholly unique.
RELATED: The Legend of Zelda Skyward Sword HD Review: An Epic Level-Up From the Wii
Although single-player mode is an option, Brain vs. Brain plays better in party mode. Unlike the original Brain Age, playing alone does not bring the same satisfaction and feels more like a tutorial for how to play. That of course is completely fine as it is clear this game is meant to be a game night option. Party Mode allows up to four players to join in and despite being fairly simple games the pressure is on when trying to decipher a puzzle before your husband or sibling. If you have conquered everyone in real life, try Ghost Clash Mode. In this mode, players can compete against other users' data from around the world. This could be Switch Online connected friends or anyone who is playing the game.
However you decide to play, each mini-game is the same. As mentioned they are simplistic in nature but add in a timer and it can turn into a genuine, thrilling challenge. The ones with the simple math skills always seem to be the bane of my existence. Anyone else really dislike math? Moving on. Not only is the difficulty level adjustable in the beginning it also gradually begins to get harder to really train your brain. Bonus, instead of rewarding speed it rewards accuracy which again is helpful to those playing who need an extra second or two to collect their thoughts.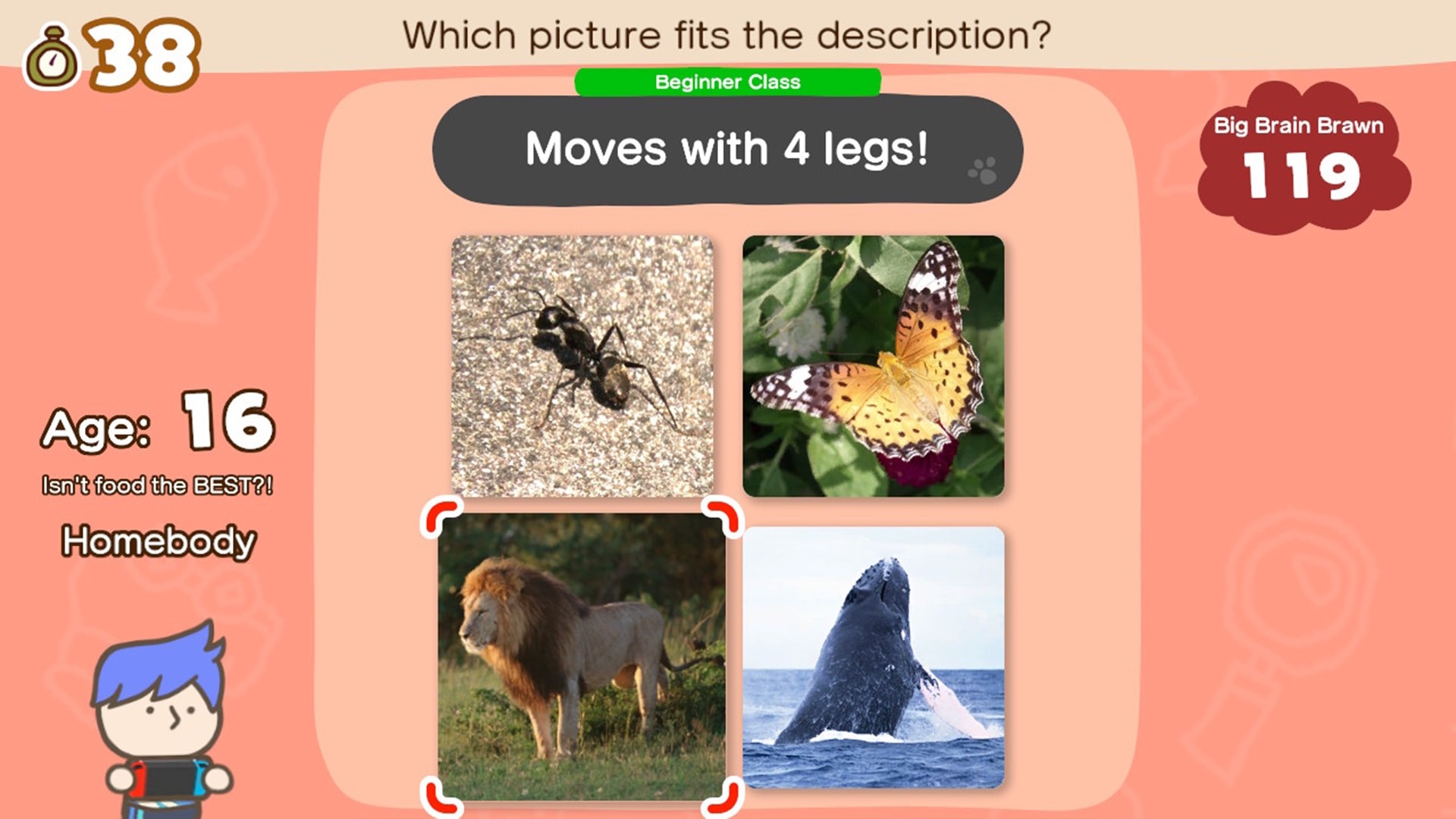 Each time you play Brain vs. Brain rewards you with coins. These coins can be used to unlock clothing and accessory options for your avatar. They even have a cat costume which clearly is a must have. There are hundreds of options to unlock to make your avatar as snazzy as possible. Plus phrases can also be unlocked to use during online gameplay.
Big Brain Academy: Brain vs. Brain is the perfect family night party game thanks to its adjustable difficulty levels and quick rewards. By taking what fans loved about the brain training games before it and adding in the multiplayer experience, Nintendo has another budget-friendly winner on their hands.
Where to buy Big Brain Academy: Brain vs. Brain
Big Brain Academy: Brain vs. Brain is available now at Amazon, Target, and other video game retailers.