Sonic the Hedgehog 2 levels up the fun, the video game nods, and even the action. This second installment in the franchise proves the future is bright for the little Blue Blur and his friends.

Sonic The Hedgehog 2 Movie Review
Sonic 2, set sometime after the events of the first movie, finds Sonic (Ben Schwartz) living happily ever after in Green Hills with his new family, Tom aka Donut Lord (James Marsden) and Maddie (Tika Sumpter). Sure he sneaks off sometimes to help fight crime as Blue Justice (trademark pending) but that's what he feels Longclaw wanted him to do. When Tom and Maddie head to Hawaii for Rachel's (Natasha Rothwell) wedding, they leave Sonic at home where he promises to behave. He basically lives out his Home Alone fantasy until his fun is interrupted by the not-so-shocking return of Dr. "Eggman" Robotnik (Jim Carrey) and his new ally, Knuckles the Echidna (Idris Elba). Both are after the Master Emerald, a powerful artifact that can destroy worlds if in the wrong hands. Sonic, along with his new friend Tails (Colleen O'Shaughnessey), must find the Emerald before his enemies and save the world.
Sonic the Hedgehog 2 takes the funny, heartwarming, and action-packed moments from the first movie and levels them up into something that is entertaining from start to finish. Jim Carrey once again steals the show as the evil and deranged Robotnik. But he has some competition from Elba when Knuckles appears, another one to add to this franchise's perfect casting list. Once again director Jeff Fowler has delivered a film that both fans of the games and non-gamers alike will equally enjoy.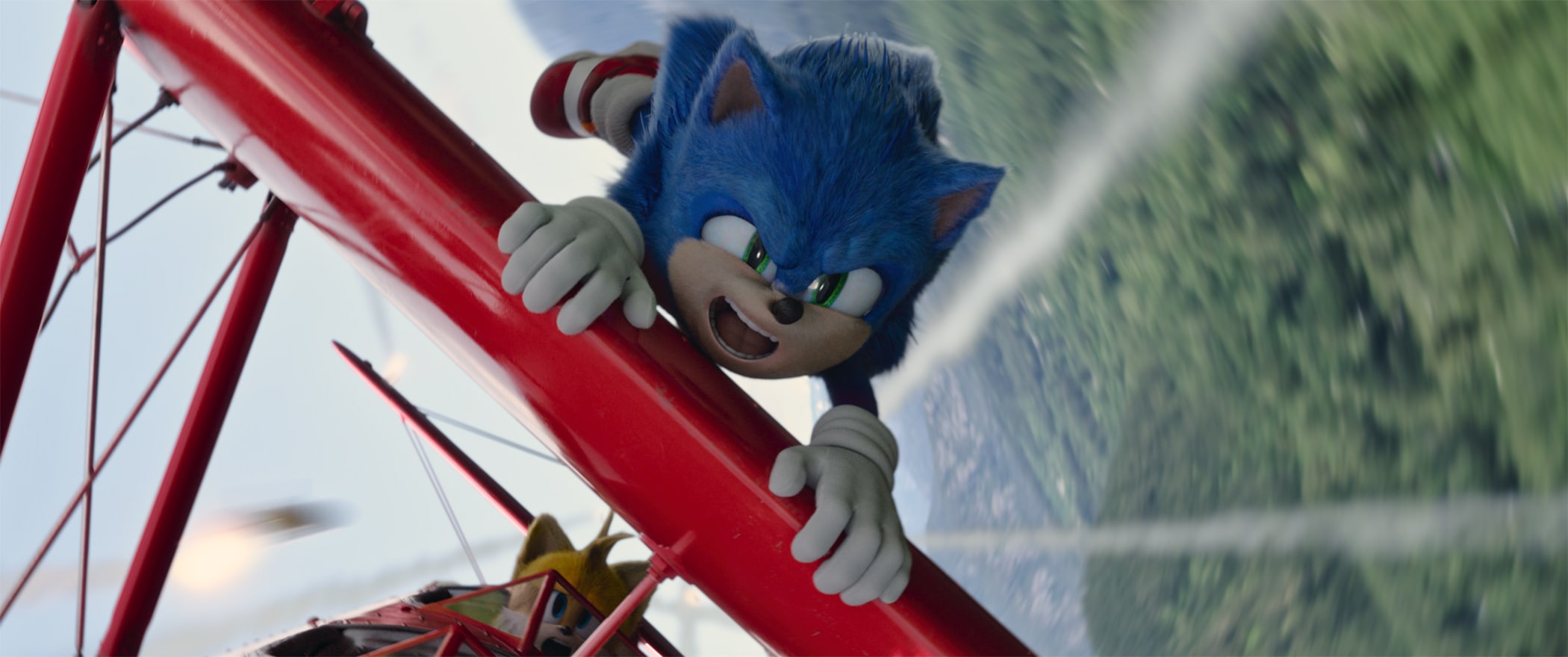 After taking the time to lay the groundwork of Sonic's place in this new world in the first film, Fowler and his team were able to add even more video game nods this time around. Sega's Sonic universe is alive and well throughout the entire runtime which is a delight for gamers like me. However, for non-gamers watching, it won't seem jarring or confusing, essentially, you don't need to know the games to enjoy the movie.
Sonic the Hedgehog 2 maintains the energy, emotions, and bold visuals of its predecessor. The fight scenes are incredible, capturing the overall mood of what it feels like to reach the final battle and take on the biggest boss baddie of the land. And what a big bad boss it is. Carrey fully leans into Robotnik's growing madness giving one of his most Jim Carreyiest (making this a word) performances of all time. He switches between crazy, menacing, and hilarious with zero effort. If this truly is his final performance as an actor, then he went out with a massive and memorable bang.
Robotnik's frenemy, Knuckles is so self-serious and literal, with Elba delivering his lines with that gravitas and gravelly voice he is known for. He is absolutely everything a fan could want for the big fisted Echidna, stealing every single scene he is in. Which is quite a feat considering he shares a lot of screen time with Carrey. The other new game character, Tails is just as sweet and dedicated to Sonic as ever. The friendship between him and Sonic is a bright spot that helps in instantly endearing the character to the viewers unfamiliar with him. Bringing in the longtime voice actress was the right call here, it's impossible to think of anyone else being able to invoke that same fondness for Tails.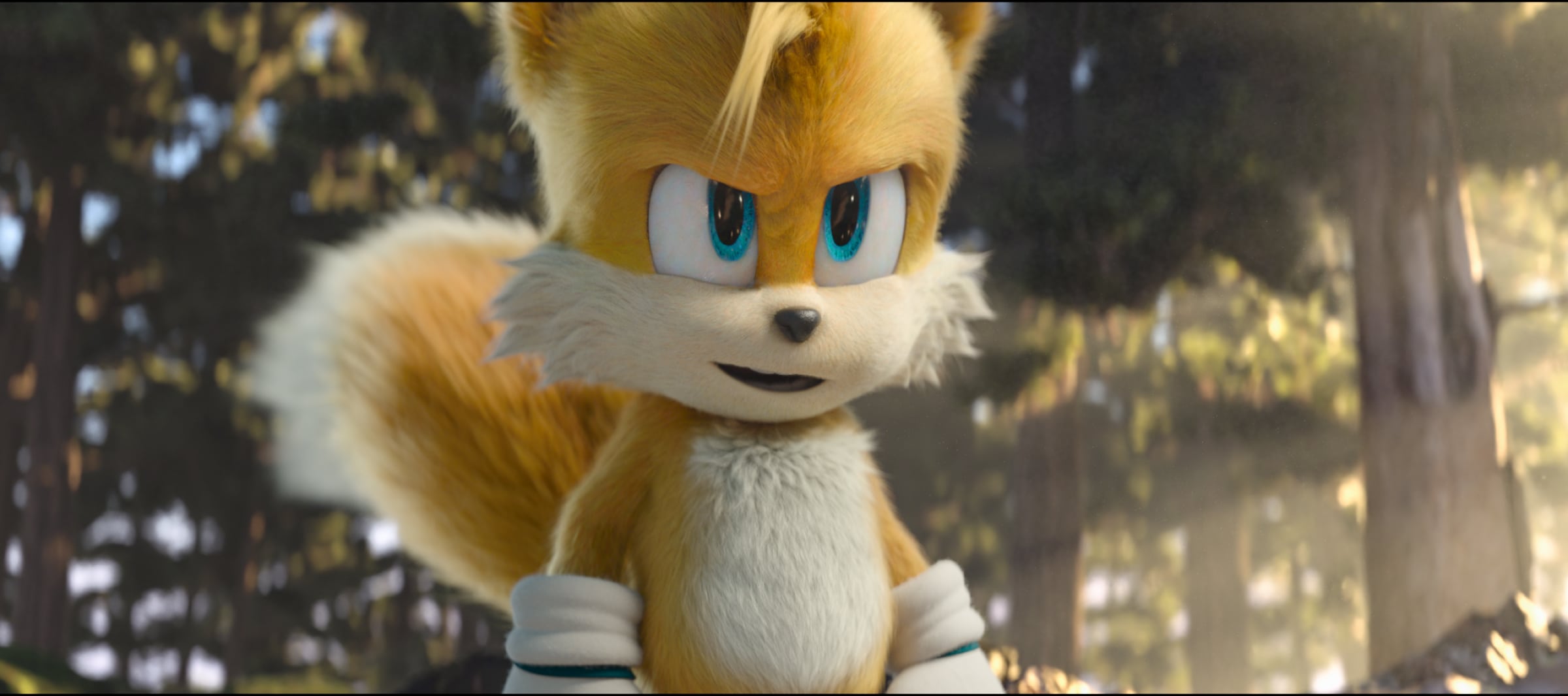 Sonic goes through some growth in this film but his major moment comes when he realizes that "with great power comes great responsibility." Like Peter Parker, Sonic is just a kid and I enjoyed how the writers approached focusing on this in the sequel. He is going to make mistakes but that's all a part of growing up. But the best part is that through it all, his family will be there for him. Without giving too much away, this sets up an emotional payoff moment between Tom and Sonic. It is not all serious moments though, after all being a kid is something Schwartz plays well. Sonic is still out there delivering quip after quip at lightning speed, this time he just has a friend along for the ride.
Sonic the Hedgehog 2 levels up from its predecessor in all the right ways. It packs a lot into its runtime in order to establish two new characters while upping the threat level. Even when it feels jammed up with attempting to get everything out on the board, it never loses its energy. The cast, the script, the visuals, it all just works and will keep you entertained from start to finish. Overall, it is a loving nod to its video game roots and just as funny, adventurous, and charming as ever. The future is bright for the Blue Blur and his friends. Sign me up for the next one and the Knuckles TV show.
Sonic the Hedgehog 2 is in theaters now. It is 122 minutes long and rated PG for action, some violence, rude humor, and mild language.