The Bad Guys is now available to own on Blu-ray, 4K, Digital, and DVD. Read on to see what bonus features await when you pick up your own copy.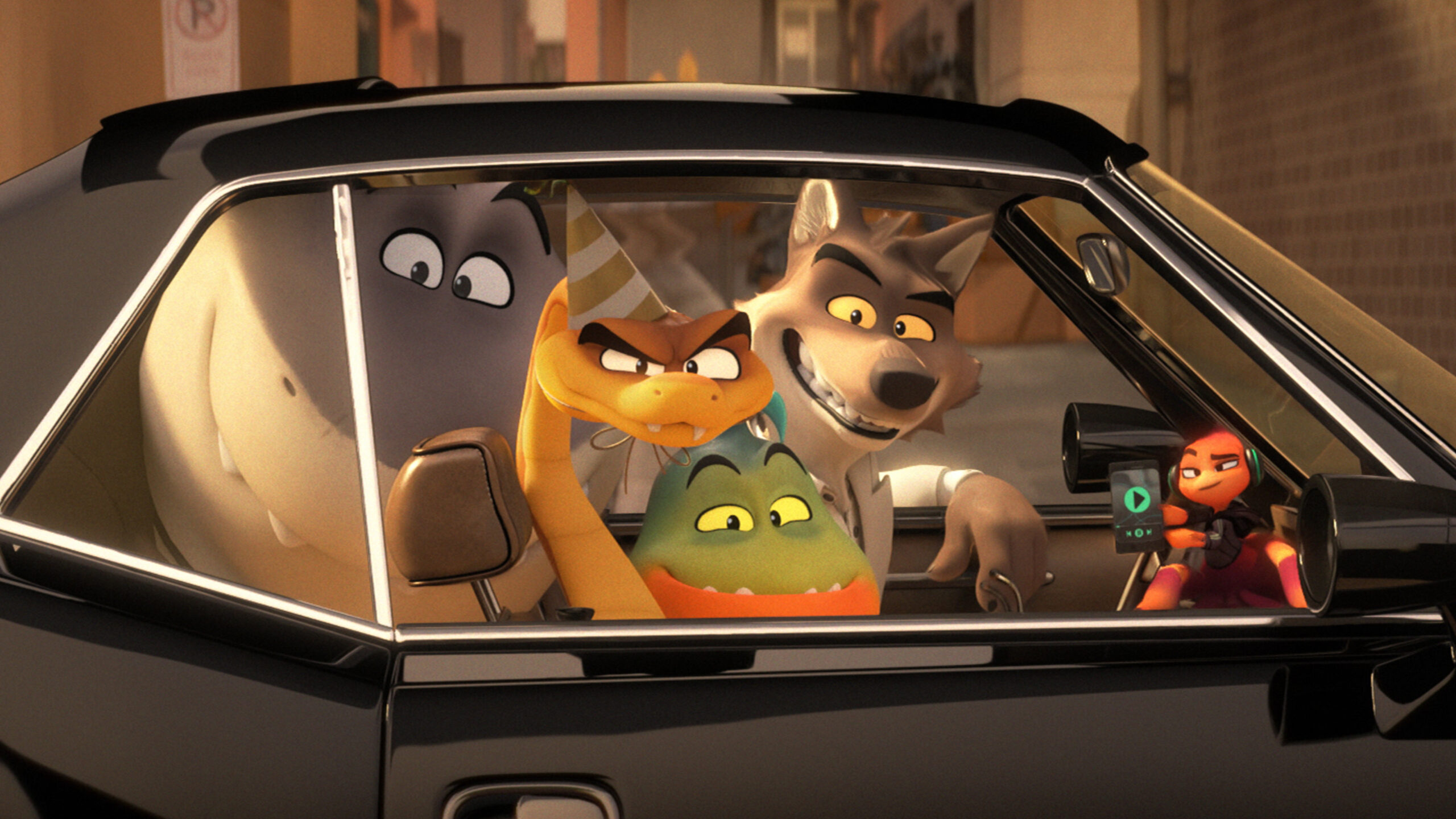 The Bad Guys
After a lifetime of legendary heists, notorious criminals Mr. Wolf, Mr. Snake, Mr. Piranha, Mr. Shark and Ms. Tarantula are finally caught. To avoid a prison sentence, the animal outlaws must pull off their most challenging con yet, that is becoming model citizens. Under the tutelage of their mentor, Professor Marmalade, the dubious gang sets out to fool the world that they're turning good.
The Bad Guys is Ocean's 11 meets the animal world. It is packed with intrigue, action, and plenty of laugh-out-loud moments. This is one film the whole family will enjoy watching together. Plus, since it is based on a book series, there is potential for more films or a spin-off show, something Dreamworks is famous for doing with their films.
The Bad Guys Bonus Features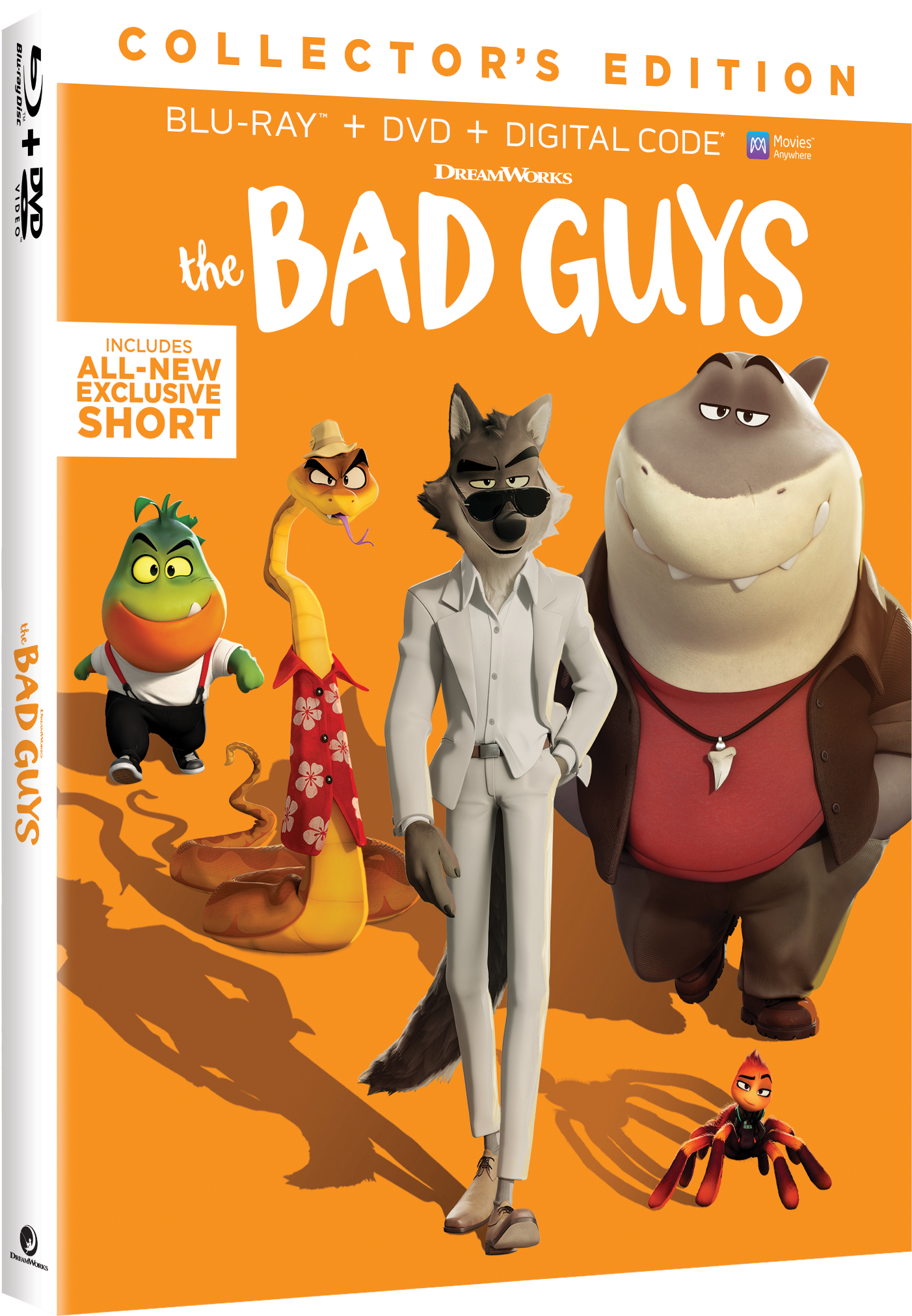 ALL-NEW ORIGINAL SHORT "MARASCHINO RUBY" – In this original DreamWorks animated short, The Bad Guys are at it again, but not in the way you think. They've gone good! Find out what happens to the team after they go rogue in this sweet original short.
DELETED SCENES

Original opening
Snake Attack
Extra Secret Base Tour
You Can't Fake Good
Post Credits: Scientist Button

DEVISE THE PLAN: MAKING THE BAD GUYS – From book to storyboard to the silver screen, join the cast and filmmakers as they devise how to bring The Bad Guys to life.
ASSEMBLE THE CREW – Go face to face with the voices behind our favorite animated bad guys – Mr. Wolf, Mr. Snake, Mr. Shark, Ms. Tarantula & Mr. Piranha.
IT'S SHOWTIME: CAST TABLE READ – Teamwork is the ultimate ingredient in pulling off a job without a hitch. now that they've agreed on the plan, it's time to bring the cast of The Bad Guys together for their first table read.
SNAKE'S FROZEN POP SHOP – Want to learn how to make your own version of Mr. Snake's favorite frozen pops? With these easy recipes, you'll be on your way to chill-ville in no time. Want to go the extra mile? Create your own frozen pop disguises.
FROM THE DRAWING ROOM – Learn step by step from The Bad Guys head of story, Nelson Yokota, how you can create your very own storyboard and draw the film's main characters

How To Storyboard
How To Draw Mr. Wolf, Mr. Snake, Mr. Shark, Ms. Tarantula, Mr. Piranha

FEATURE COMMENTARY – Feature Commentary with Director Pierre Perifel, Producer Damon Ross, Head of Story Nelson Yokota, Head of Character Animation JP Sans, and Production Designer Luc Desmarchelier.