Aamir and Tyesha are getting married! But drama comes knocking when the bad guys finally reveal themselves to Kamala. Can Kamran still be trusted? And what happened to Aisha? Let's get into "Destined" with this Ms. Marvel Episode 3 Easter eggs and breakdown.
This is your spoiler warning if you haven't seen episode 3 of Ms. Marvel.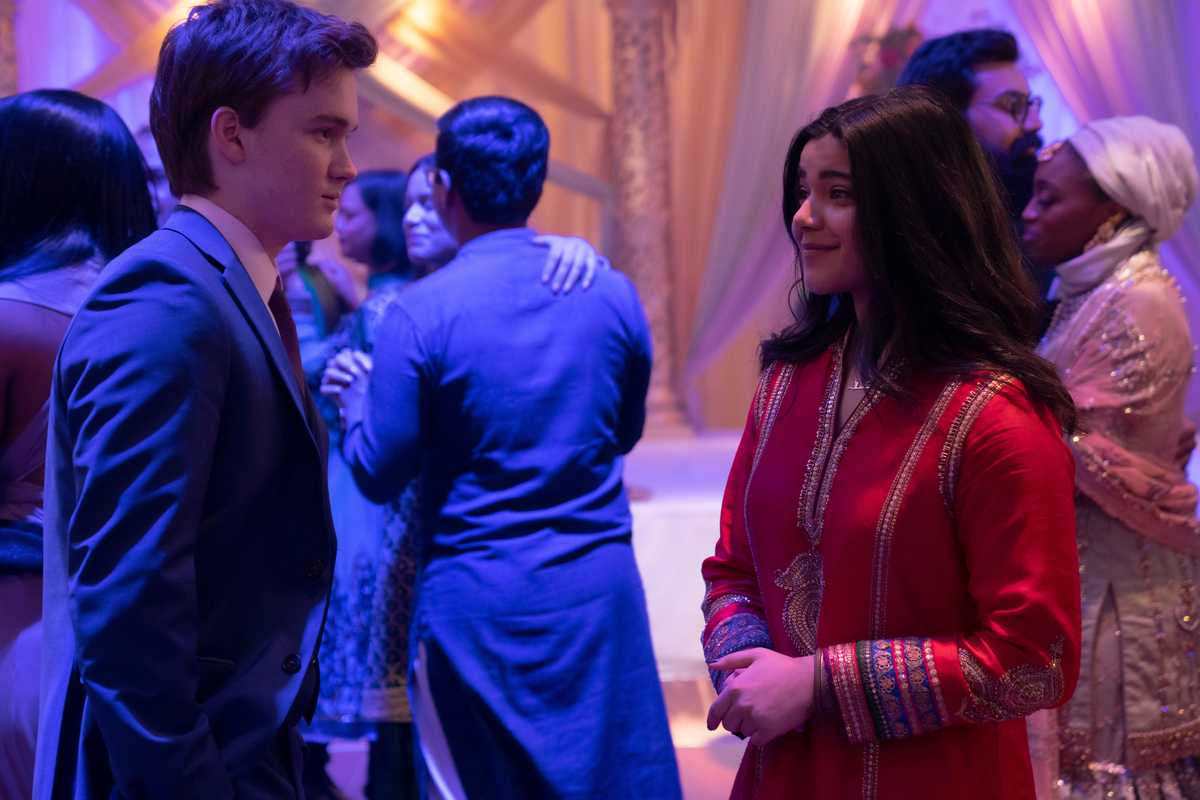 Ms Marvel Episode 3 Easter Eggs & Breakdown
The episode kicks off in the past in 1942 in British Occupied India. Najma (Kamran's mother) has found the bangles in a temple attached to a severed blue arm. This is likely a Kree arm which further ties Kamala's powers to Carol Danvers.
Aisha (Kamala's great grandmother) appears and grabs the bangle. They are looking for a second bangle, as they were told they would need two.
The Ten Rings symbol appears on the floor of the temple. This strengthens the idea that the bangles and Shang-Chi's rings come from the same place. Is this what Carol was alerted about at the end of Shang-Chi? Or they could be the Nega-Bands and something Shang-Chi's father was after.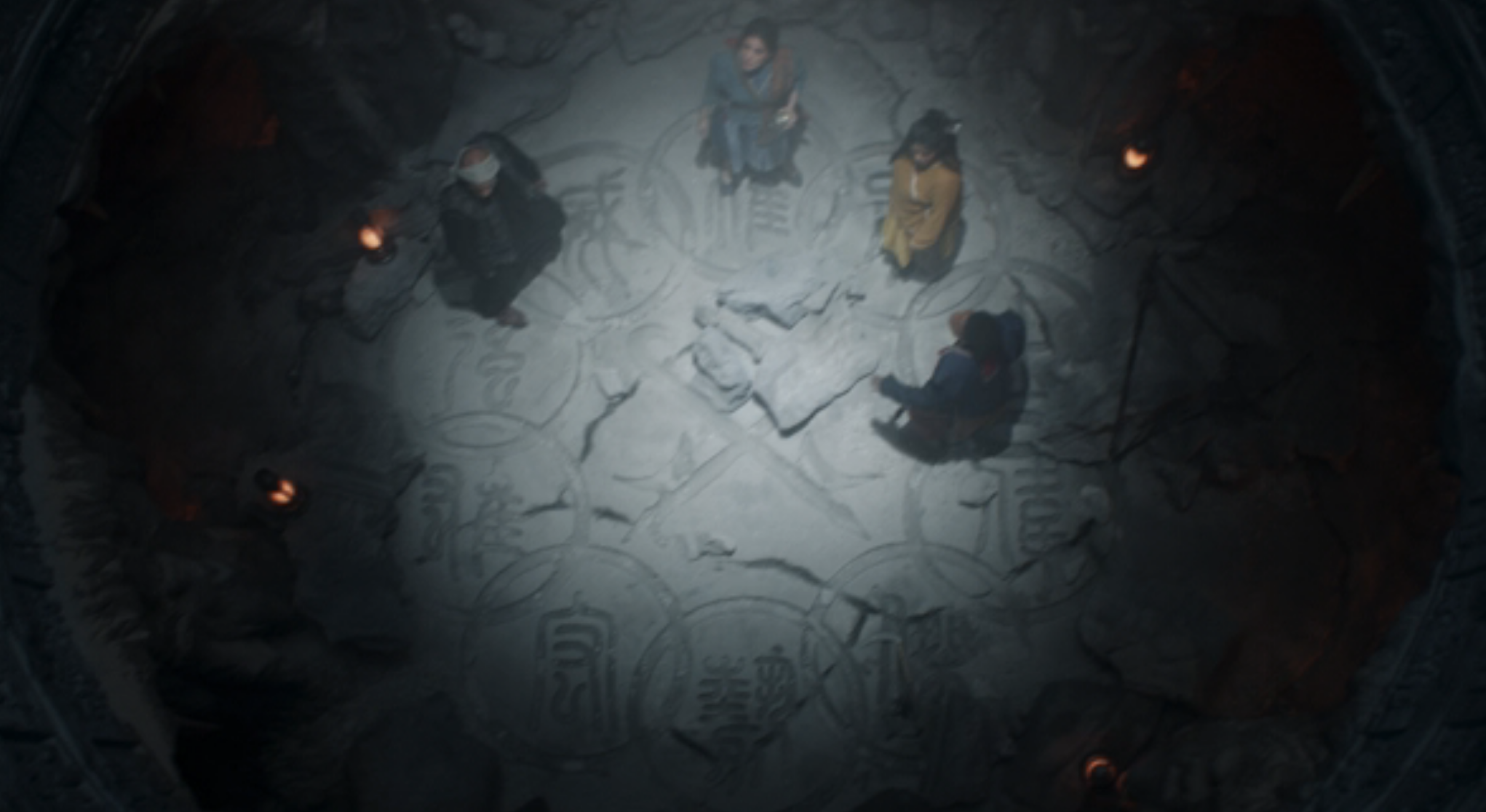 RELATED: Ms Marvel Episode 2 Easter Eggs & Breakdown
Najma tells Kamala that Aisha, and the rest of their group (Saleem, Fariha, and Aadam) are from another dimension. They were exiled to this dimension and were trying to find a way home. They have been here for 100 years.
When Kamala put on the bangle, Najma sensed the presence of Noor. Noor means light. It is something they cannot access in our dimension without the bangle, however because Kamala is from this dimension, she is able to access the Noor within her.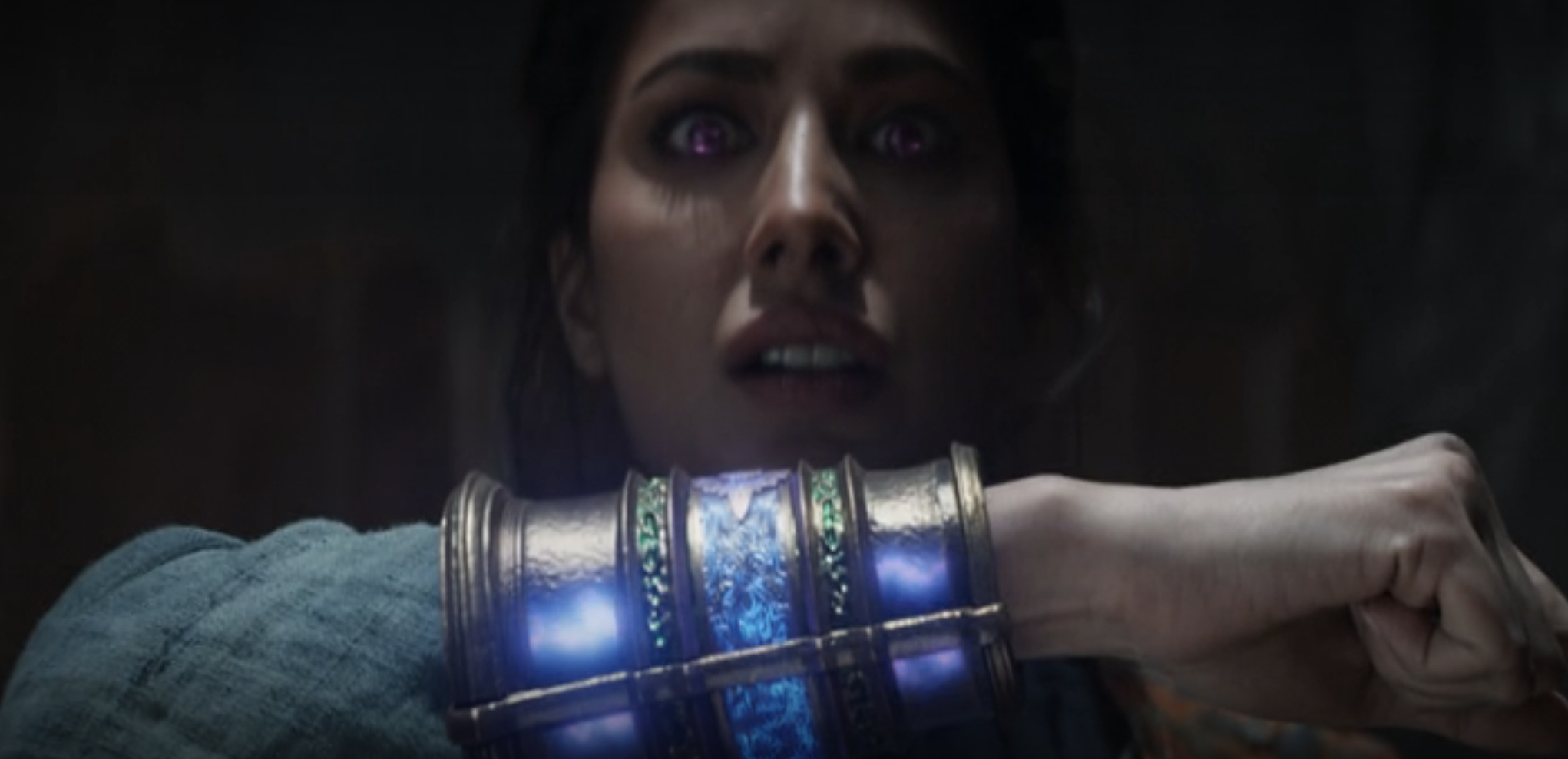 In the Noor Dimension, Aisha, Najma, and others are called Clandestines. In the comics, the Clandestines are a group of powerful Djinn magicians. In the comics this group has changed over the years and is currently considered superheroes instead of villains.
Kamala shows up at Bruno's to tell him what happened. When she asks him about the Noor Dimension and Interdimensional Travel, Bruno is reminded of a paper by Dr. Erik Selvig.
DODC shows up at Kamala's mosque. They attempt to search the premises but Nakia stops Deever since she does not have a warrant. Thanks Law & Order. Nakia goes to Kamala to tell her what happened and announces she became a Mosque board member.
During the mehndi , one of the aunties asked the Sheikh about the DODC coming to the mosque. She heard they thought he was the Minaret Madman. Minaret refers to the tower attached to the Mosque. So they are calling Kamala a Madman.
Bruno leaves a package for Kamala at the house. It is her new mask.
Mr. Khan stops by the Circle Q and sees Bruno is studying the Djinn. He offers to help him translate the Urdu. Djinns are also known by the names genie and demon. He reads that a group is trapped here, exiled for eternity. The only way home is to use primordial power.
Kamala is wearing an Iron Man shirt.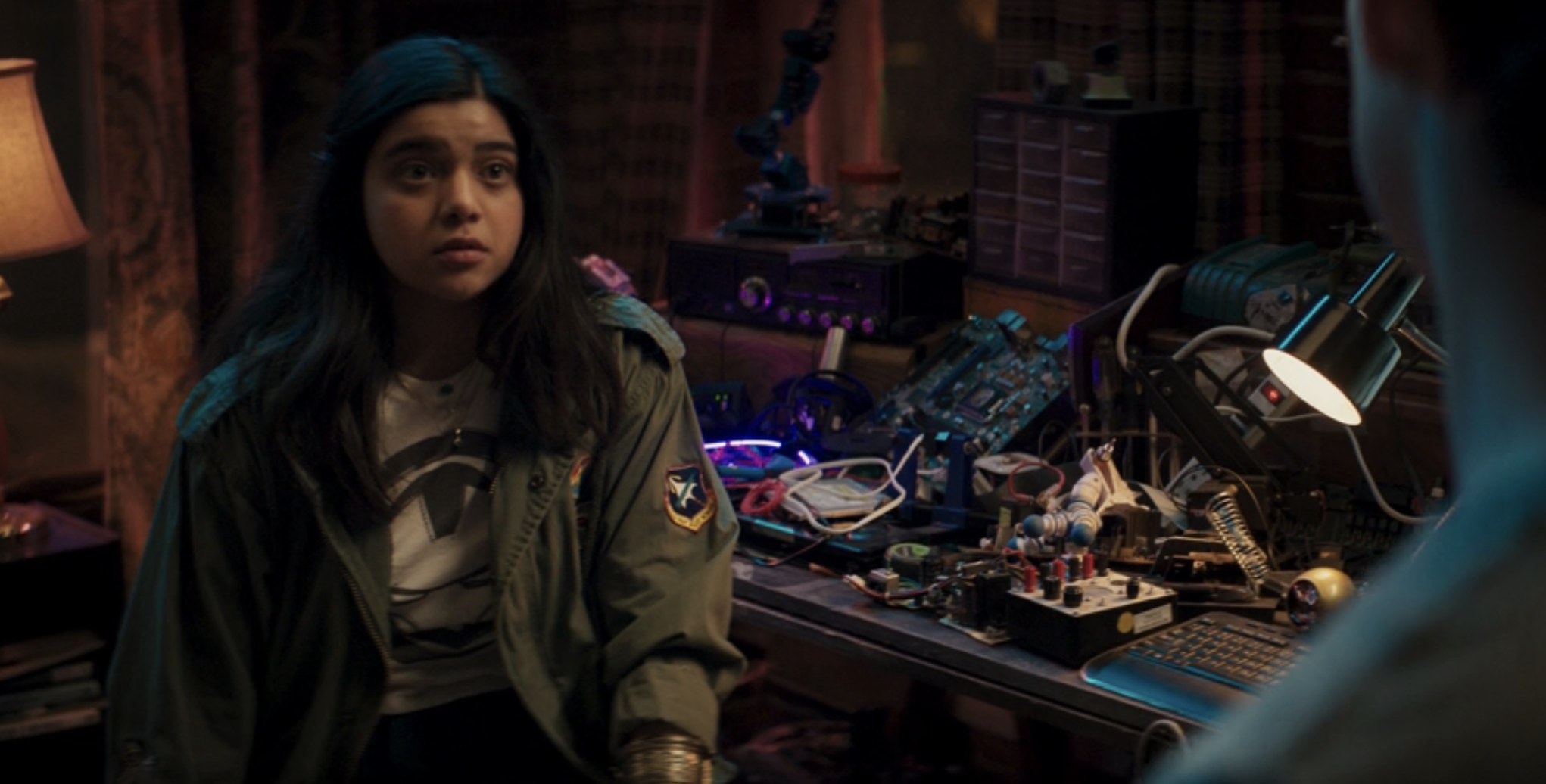 Bruno warns Kamala if she tries to help the Clandestines things might go very wrong- go boom. He wants her to wait while he figures out a safe way to do this. She tells him Carol Danvers wouldn't wait. However, she does see his point.
She texts Kamran to say she wants to help but needs more time. He tells her to focus on the wedding. It's time for Aamir and Tyesha's wedding!
Najma finds Kamran's phone and is angry Kamala wants more time. She tells him she will make Kamala help them.
Co-Creator of Ms. Marvel, Sana Amanat has a cameo as one of the wedding guests.
Brown Jovi is the cover band.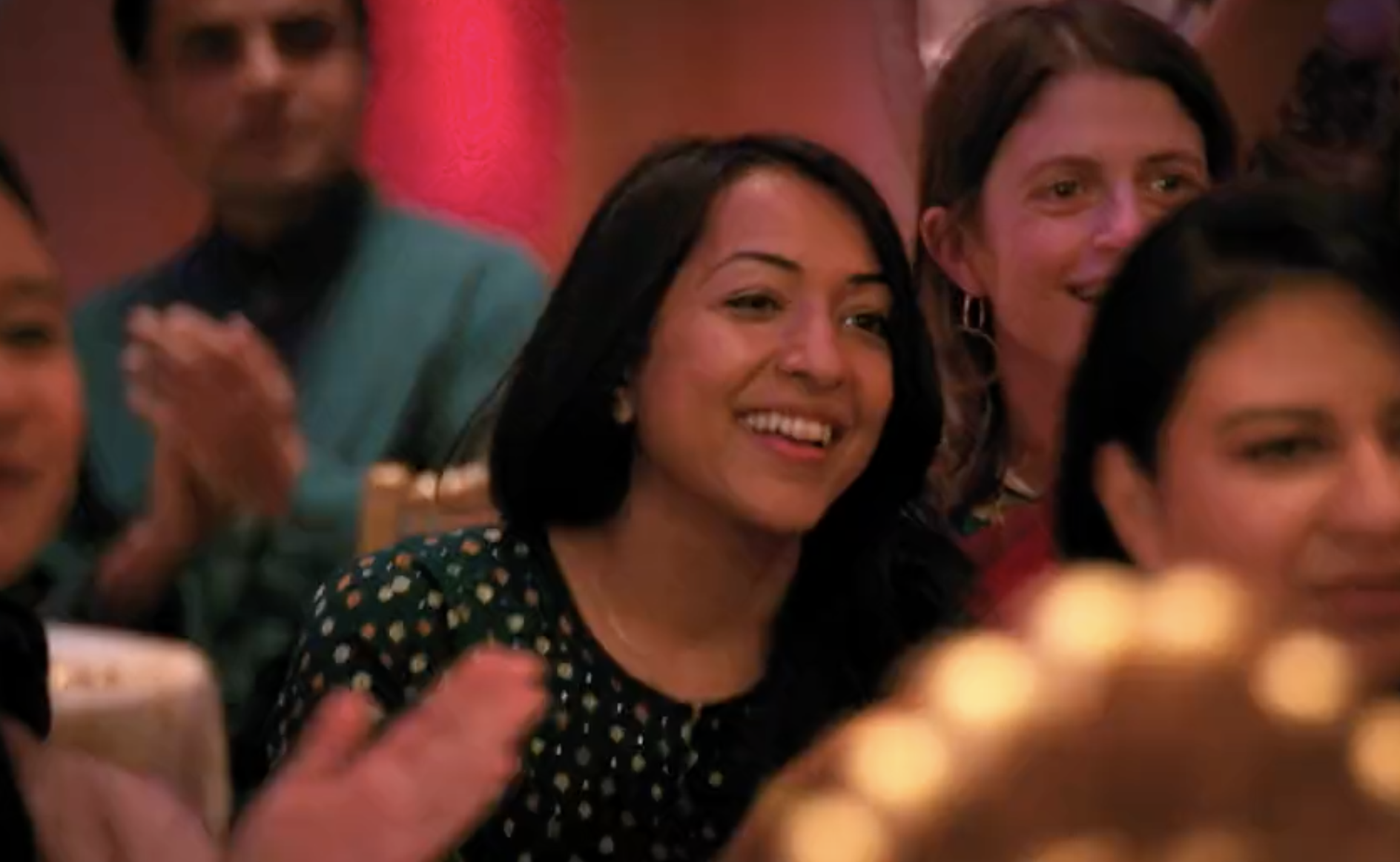 Kamran shows up to warn her that everyone is in danger. His mother and the others show up to get Kamala. She pulls the fire alarm to clear the wedding hall.
The Clandestines attack Kamala.
This all goes down while Living on a Prayer by Bon Jovi plays.
She fights her way out of the kitchens and back out to the banquet hall. Bruno comes to help her and is attacked. She uses her embiggened fist to hit Bruno's attacker. Kamran also steps in to help Kamala and Bruno.
When Najma touches the bracelet the train appears from the night Aisha disappeared. DODC shows up and captures the Clandestines. Bruno and Kamala escape. Nakia sees her using her powers.
At home Kamala goes to her room and gets a call from her grandmother Nani. Nani tells her she also saw the train and that she needs to come to Karachi.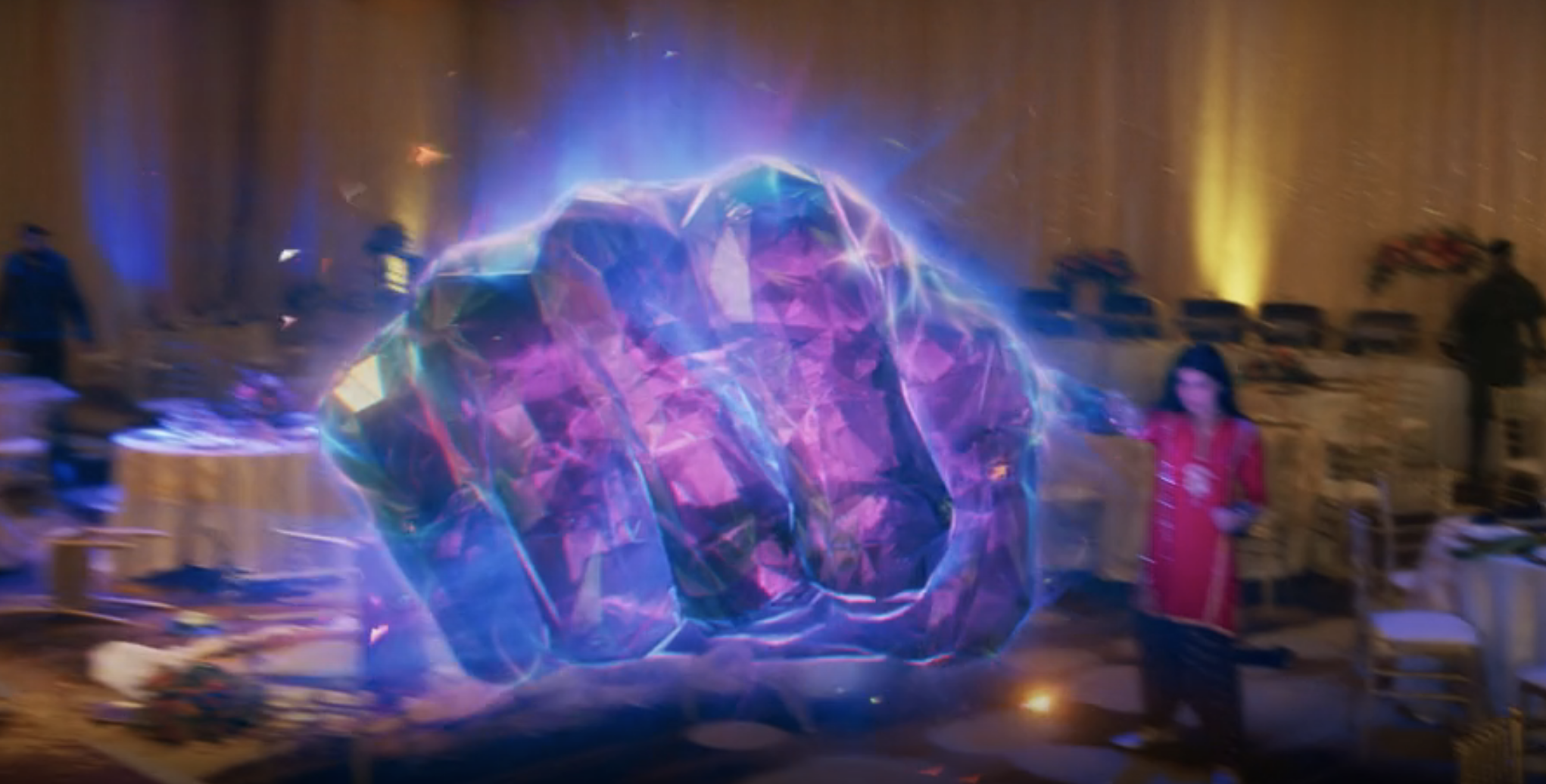 Episodes 1-3 of Ms. Marvel are now streaming on Disney+.