It's good to be the king! Again. After over 40 years, one of Mel Brooks' classic films is getting the follow-up it deserves. History of the World Part 2 is an uproarious and wildly fun look at some of mankind's most iconic moments. Are you ready? Because history class is in session.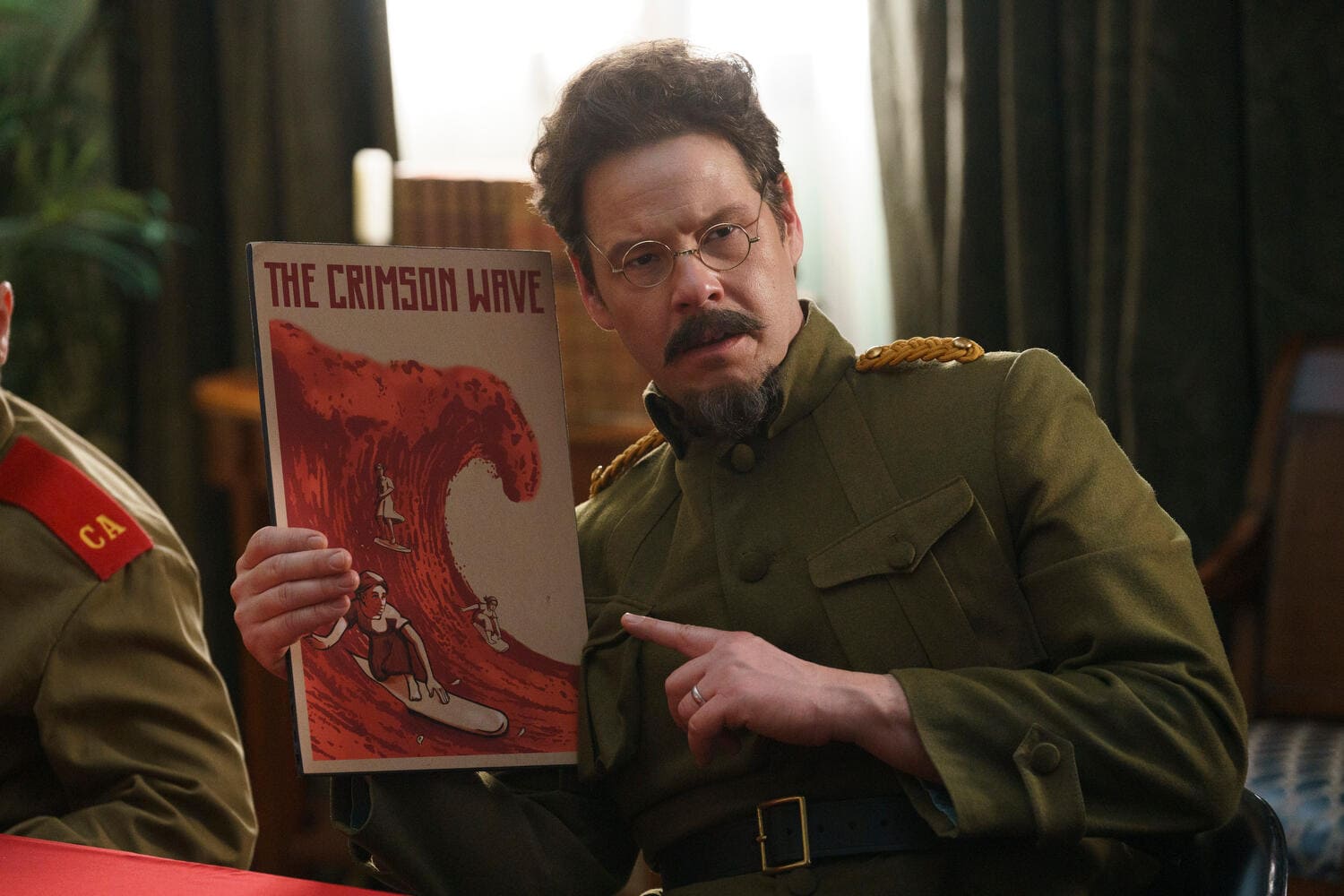 While the original film saw Brooks take on various historical figures alongside an ensemble cast, this time around he acts as the announcer, heralding what story is about to unfold. In the first episode though, he hilariously explains his absence this time around. Each episode consists of several sketches that take us all over human history, from Noah's Ark to Shakespeare and beyond. A few stories last beyond one episode, as is the case with Shirley Chisholm, the first Black candidate for a major party running for President of the United States. Some pop in, make you laugh-out-loud before disappearing entirely. While others show back up in surprising ways later on.
Mel Brooks' style of wit paired with the sheer number of talented stars making up the cast makes for comedy gold. Jack Black, JB Smoove, Quinta Brunson, Jack McBrayer, Taika Waititi, Josh Gad, Wanda Sykes, Jake Johnson, and the list goes on. If a star has made audiences laugh in the last five years or so, then chances are they are somewhere to be found in this show. Aside from the laughs, viewers may find themselves learning a thing or three. For instance I was never taught about Shirley Chisholm in school so this story was not only funny but educational. Like the show's key art proclaims, it is hysterically accurate.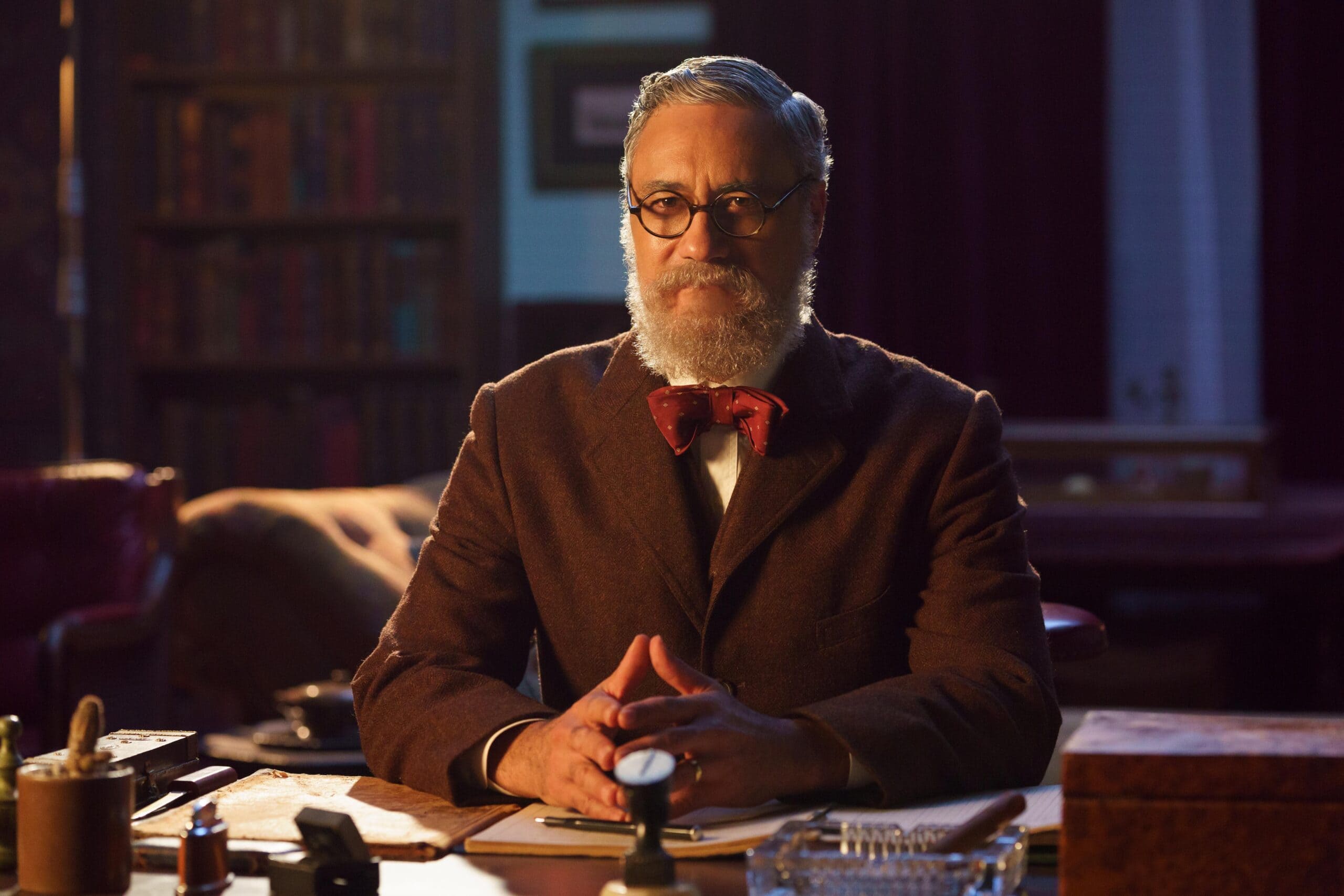 Mel Brooks writes and executive produces the series along with Nick Kroll, Wanda Sykes, Ike Barinholtz, and David Stassen. Kroll, Sykes, and Barinholtz also star in a variety of sketches. Some of their standout moments see them portraying Judas, Ulysses S. Grant, and Shirley Chisholm. These are also the basis of most of the sketches that tie together the episodes, as they span more than one segment. Others include the Russian Revolution and Johnny Knoxville's turn as Rasputin in "Jackrasp." If any historical mystic was made for Jack*ss it was Rasputin.
Some of the standalone stories focus on: Sigmund Freud (Taika Waititi), Galileo, Amelia Earhart, Marco Polo (Jake Johnson), and Shakespeare (Josh Gad). In the case of Shakespeare, he is in his writers' room and is disappointed, or as he puts it, not in love with, what they came up with– a draft of Hamlet. This is a tongue-in-cheek nod at the fact some scholars do not believe he wrote all of his plays. While doubling as a spotlight on how writers' rooms can be ruthless a la 30 Rock style. See. It's educational and fun.
Each sketch takes inspiration from a style of television, from the years of The Jeffersons all the way to The Real Housewives. Modern technology and ideals meet history. Modern household names like DoorDash and TikTok get the vintage restyling. The latter is especially hilarious considering that an on-the-run historical figure is using it. My life may be in danger but also make sure you follow my adventures! It's funny because we all know at least one person who would 100% do this if it happened today.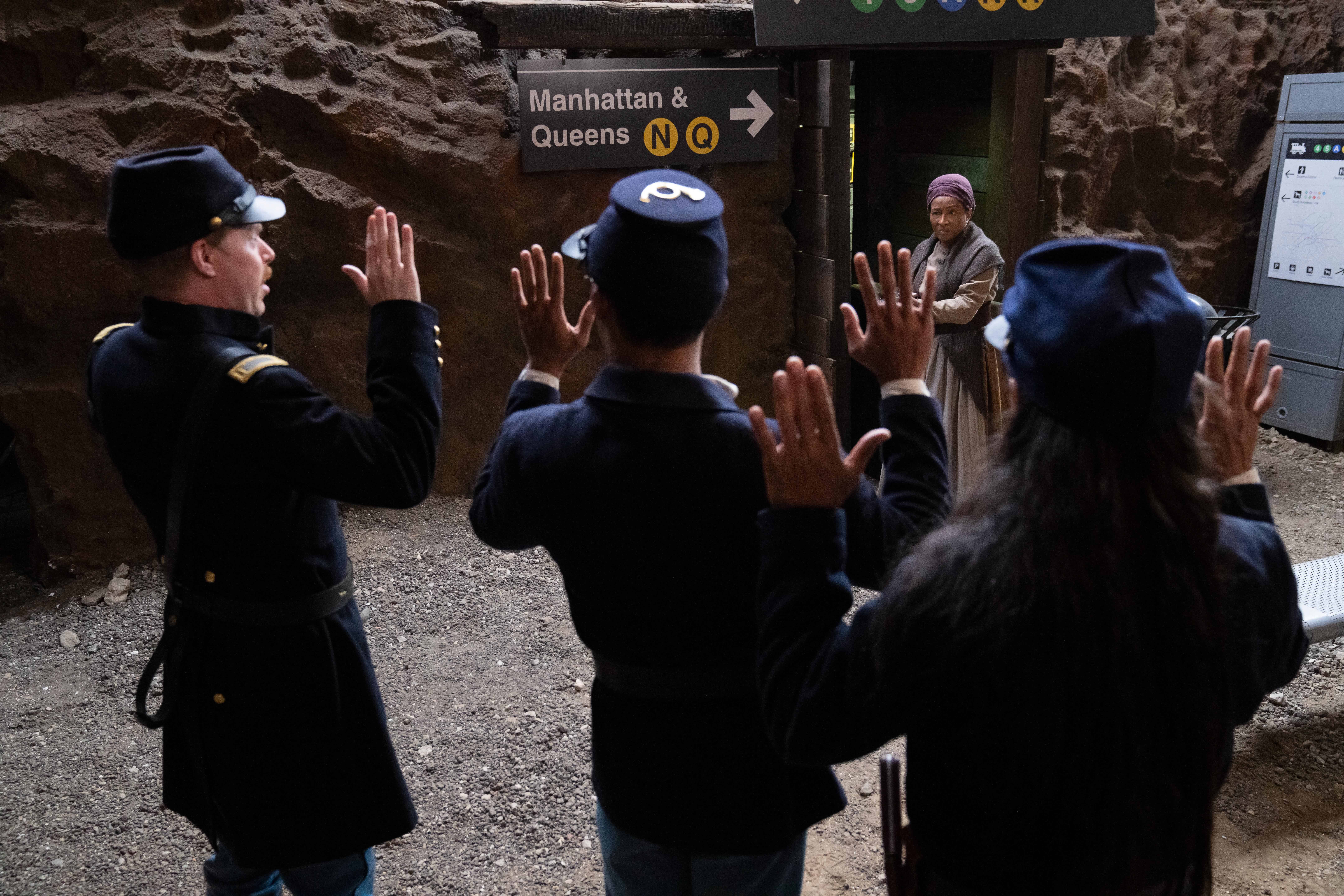 Fans of the original film will find the show lives up to its predecessor. It delivers the same type of visual gags, bawdy and sophisticated humor, as well as cheeky social commentary. Oh, and there is a song or two. And for anyone wondering if you need to watch the original History of the World Part 1 before partaking in delightful anarchy of Part 2, the answer is no. The film debuted before I was even born. I eventually watched it, which I feel is almost a requirement if you call yourself a fan of Mel Brooks. However, other than some knowing callbacks, viewers can jump in with Part 2 and never feel like they are missing a thing. In fact the callbacks aren't even obvious, rather they just appear as more laughable stories.
At the end of the day, History of the World, Part II is exactly what it claims to be– an uproarious, bawdy, wildly fun romp through the annals of history. This show manages to replicate what made the film special, by both honoring it and the man who made it all possible, Mel Brooks. Longtime fans and new students to the Brooks' school of comedy will find plenty to love and laugh-out-loud about. No word if there will be a History of the World, Part 3, but one can hope.
Episodes 1 and 2 of History of the World, Part II premiere on Monday, March 6, with two new episodes dropping every following day until the finale on Thursday, March 9, 2023.