Calling all my 90s kids. Nickelodeon's Rugrats have made an epic comeback and I'm here for that Reptar loving, baby adventuring nostalgia. To celebrate the release of Volume 2 of Season 1 I have created some tasty fruit smoothies inspired by two of my favorites: Angelica and Chuckie.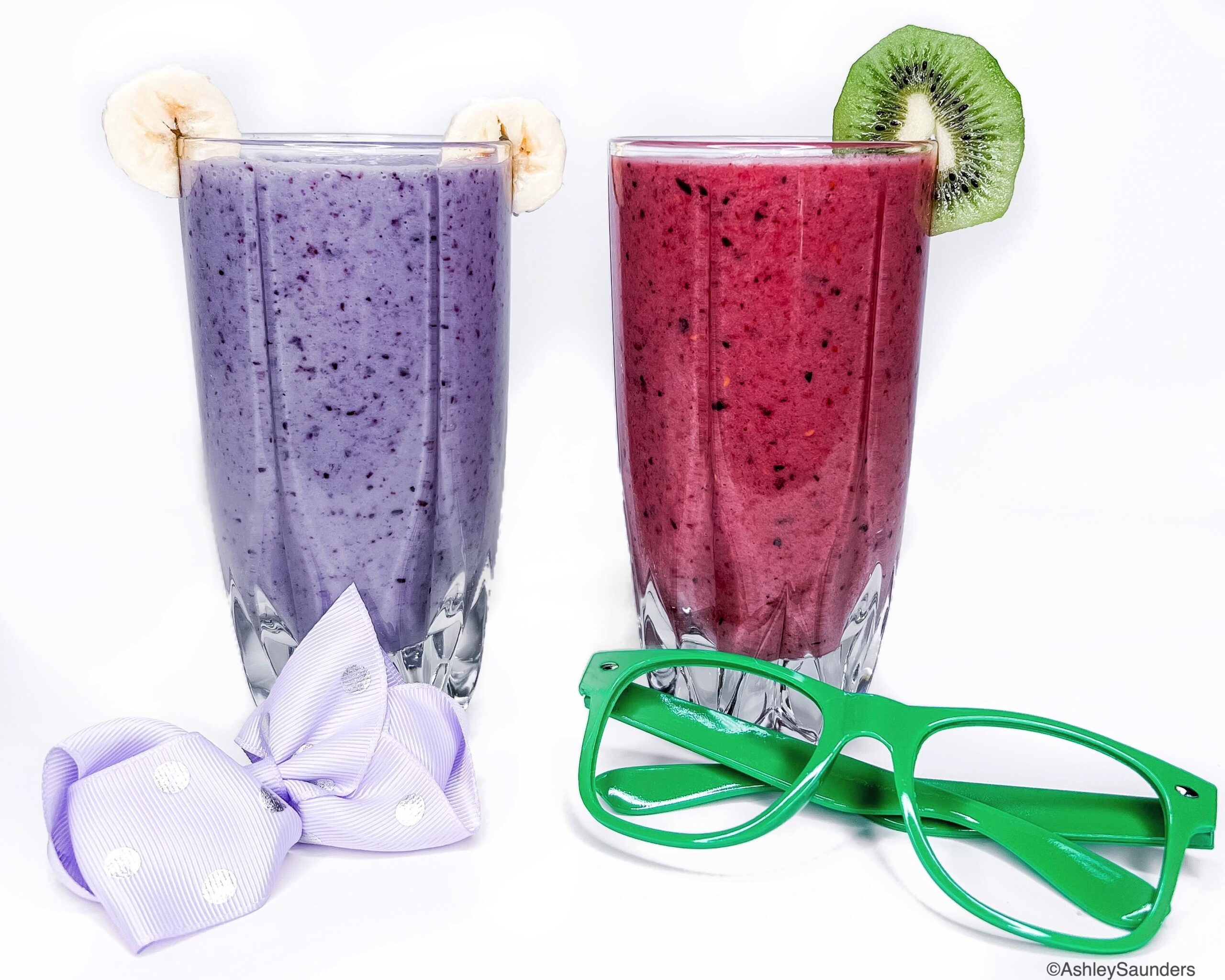 Rugrats Inspired Smoothies
Okay Millennials, sound off. Which Rugrats character are you? Whether you are the Angelica Pickles of your friend group or take a more cautious approach to life like Chuckie Finster, these Rugrats inspired smoothies are for you. Oh and your kids too, but let's be real, we were hanging out with Tommy and the crew way before they were.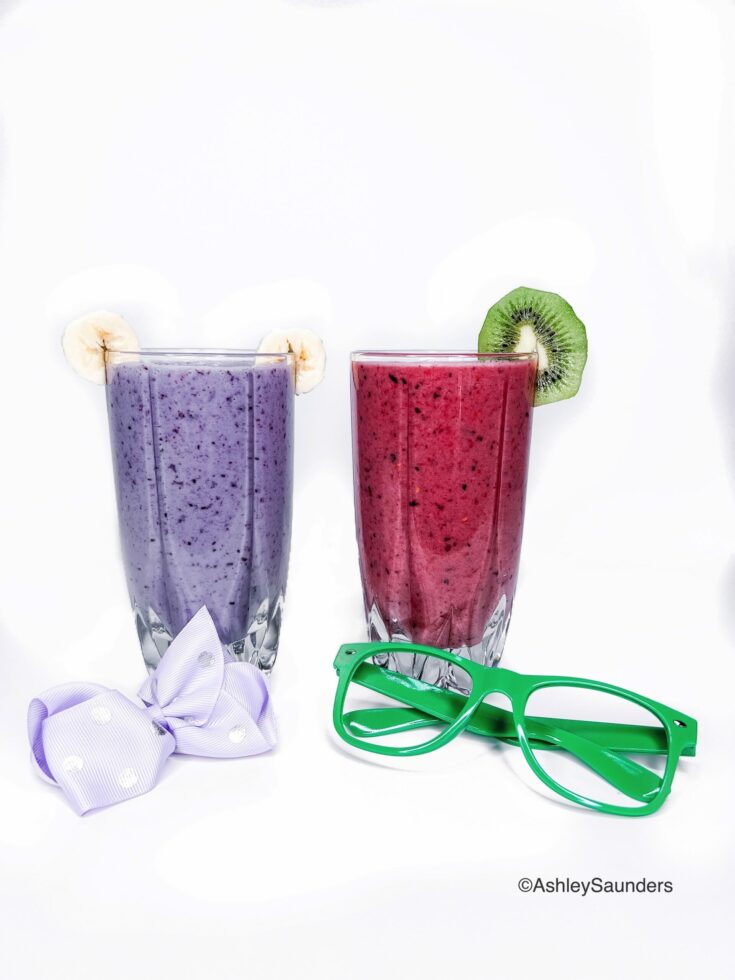 Yield:

2
Rugrats Inspired Smoothies
Embrace your inner Chuckie Finster or Angelica Pickles with these tasty Rugrats inspired fruit smoothies.
Ingredients
Angelica Pickles
2 tsp Blue Spirulina
1 Medium to Large Banana cut in slices
¼ Cup Frozen Blueberries
¼ Cup Frozen Strawberries
½ Cup of Vanilla Greek Yogurt
¾ Cup or 1 Cup of Unsweetened Vanilla Almond Milk (or other dairy or non-dairy milk)
Chuckie Finster
1 Cup Frozen or Fresh Strawberries
½ Cup Frozen or Fresh Raspberries
½ Cup Frozen or Fresh Blueberries
2 Kiwi peeled and slice
1 Cup of Pineapple Juice
½ Cup of Vanilla Greek Yogurt
Instructions
For the Angelica Pickles Smoothie: a blender, add milk, fruit, yogurt, and blue spirulina.
Blend until smooth.
Garnish cup with slices of bananas.
For the Chuckie Finster Smoothie: In a blender, add the pineapple juice, fruit, and yogurt.
Blend until smooth.
Garnish cup with kiwi slices.


Notes
For a thinner smoothie use 1 cup of dairy or non-dairy milk.
The Blue Spirulina can be omitted but the smoothie won't turn out purple.
The pineapple juice in the Chuckie smoothie can make it taste a little more tart. You can sub it with 1 cup of dairy or non-dairy milk.
Rugrats: Season 1 Volume 2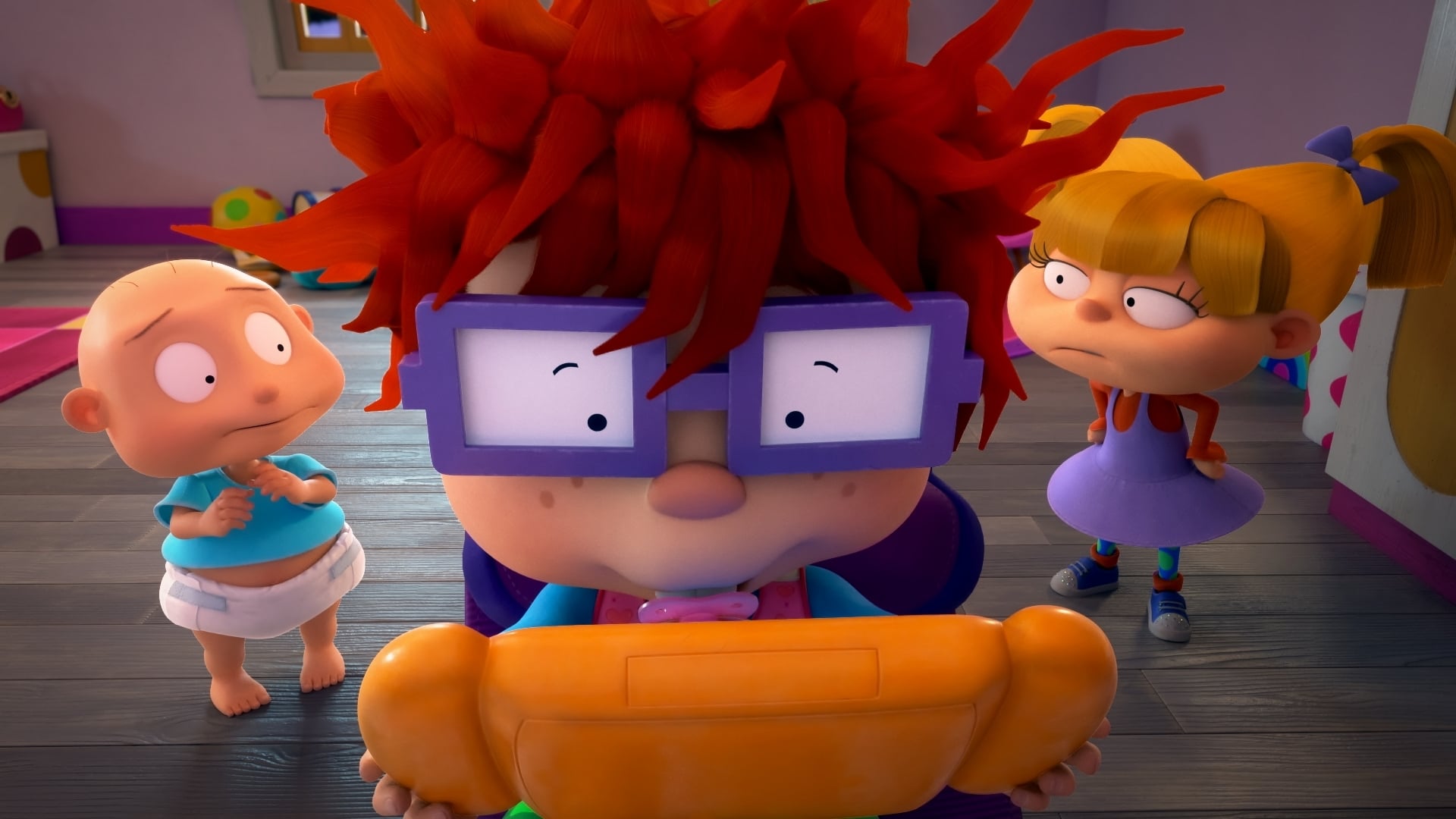 In Rugrats: Season 1, Volume 2, the babies continue to find themselves in a variety of situations by using their wild imaginations, including a daring outer space mission, an epic treasure hunt, a spooky Halloween party, and so much more! The DVD also include two half-hour holiday-themed specials.
Episodes:
The Werewoof Hunter
Traditions
Chuckie vs. the Vacuum / Gone Teddy Gone
I, Baby / Fan-gelica
Captain Susie / Bringing Up Daisy
Wedding Smashers / House Broken
Lucky Smudge / Our Friend Twinkle
Rescuing Cynthia
Queen Bee / Phone Alone
Night Crawler / Goblets & Goblins
House of Cardboard / Fluffy Moves In
Susie the Artist / A Horse is a Horse
Rugrats Season 1 Volume 2 is available on DVD March 7, 2023!
Rugrats DVD Giveaway
One lucky winner will receive a DVD of Rugrats Season 1 Volume 2. Winner will be contacted via email and will have 24 hours to respond before another is chosen.