Are You There God? It's Me Margaret is a charming and perfect adaptation to the classic book. I had the chance to interview Margaret herself, Abby Ryder Fortson. She shared her thoughts about the book, fun behind the scenes moments, and more.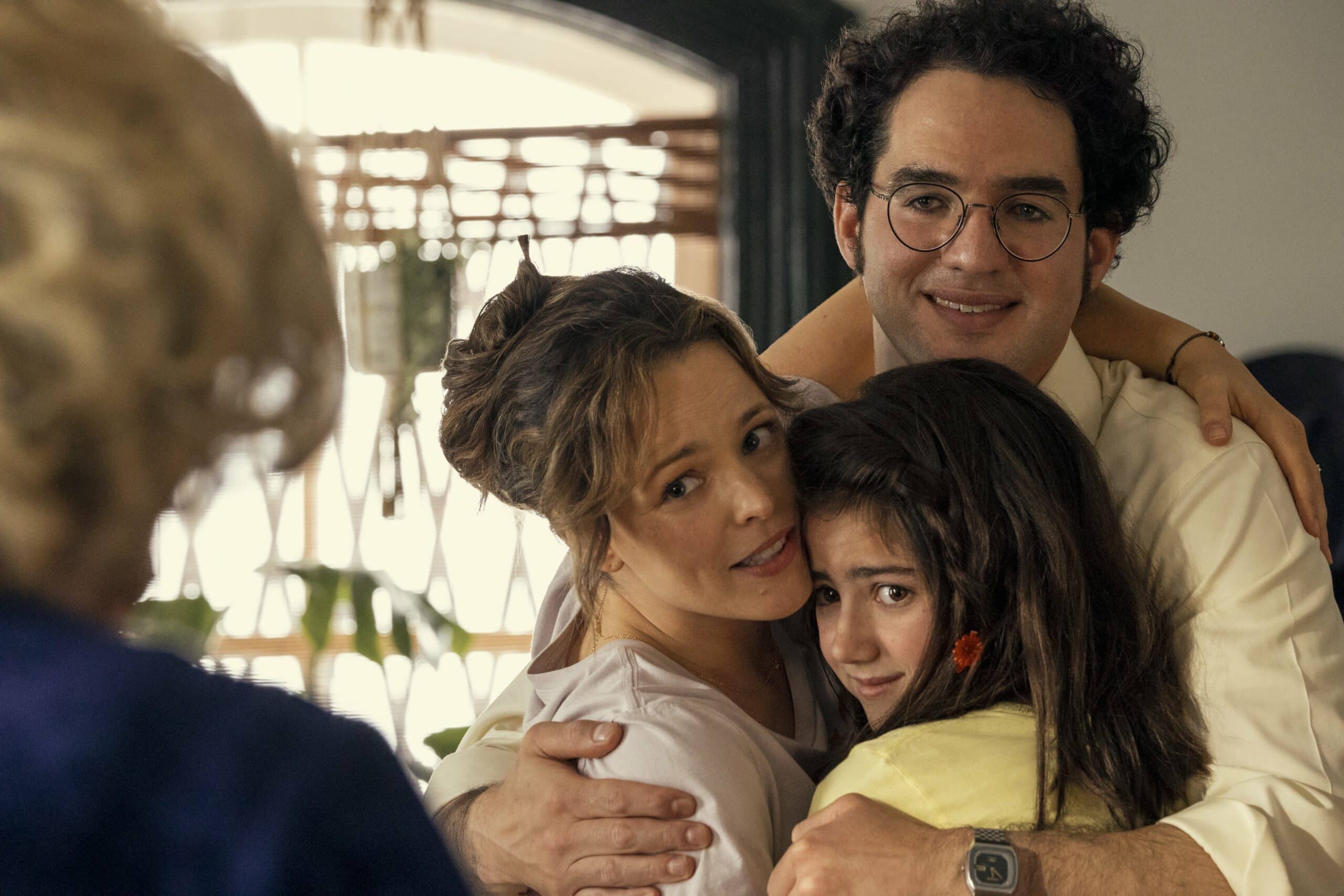 Interview: Abby Ryder Fortson talks Are You There God? It's Me Margaret
Adapted from the groundbreaking novel by Judy Blume, the story follows Margaret (Abby Ryder Fortson) a young teen who finds her world turned upside down when she is moved from NYC, the place she has always called home, to the suburbs of New Jersey. What makes this even more difficult is that she is also dealing with ever-changing chaos that comes with puberty. Thankfully she is fully supported by her loving mother Barbara (Rachel McAdams) and grandmother Sylvia (Kathy Bates), as well as her well-meaning father Herb (Benny Safdie). With their help and some prayers, Margaret will be able to face whatever life throws her way.
Abby Ryder Fortson is no stranger to the big screen, having won over the hearts of MCU fans all over the world as Cassie Lang in the first two Ant-Man films. But this time she is front and center, starring in a film with a message that is forever timely and incredibly endearing. I had a great time talking with her about the film and learning about some B-roll that I hope makes it to the internet soon!
RELATED: Are You There God It's Me Margaret Bonus Features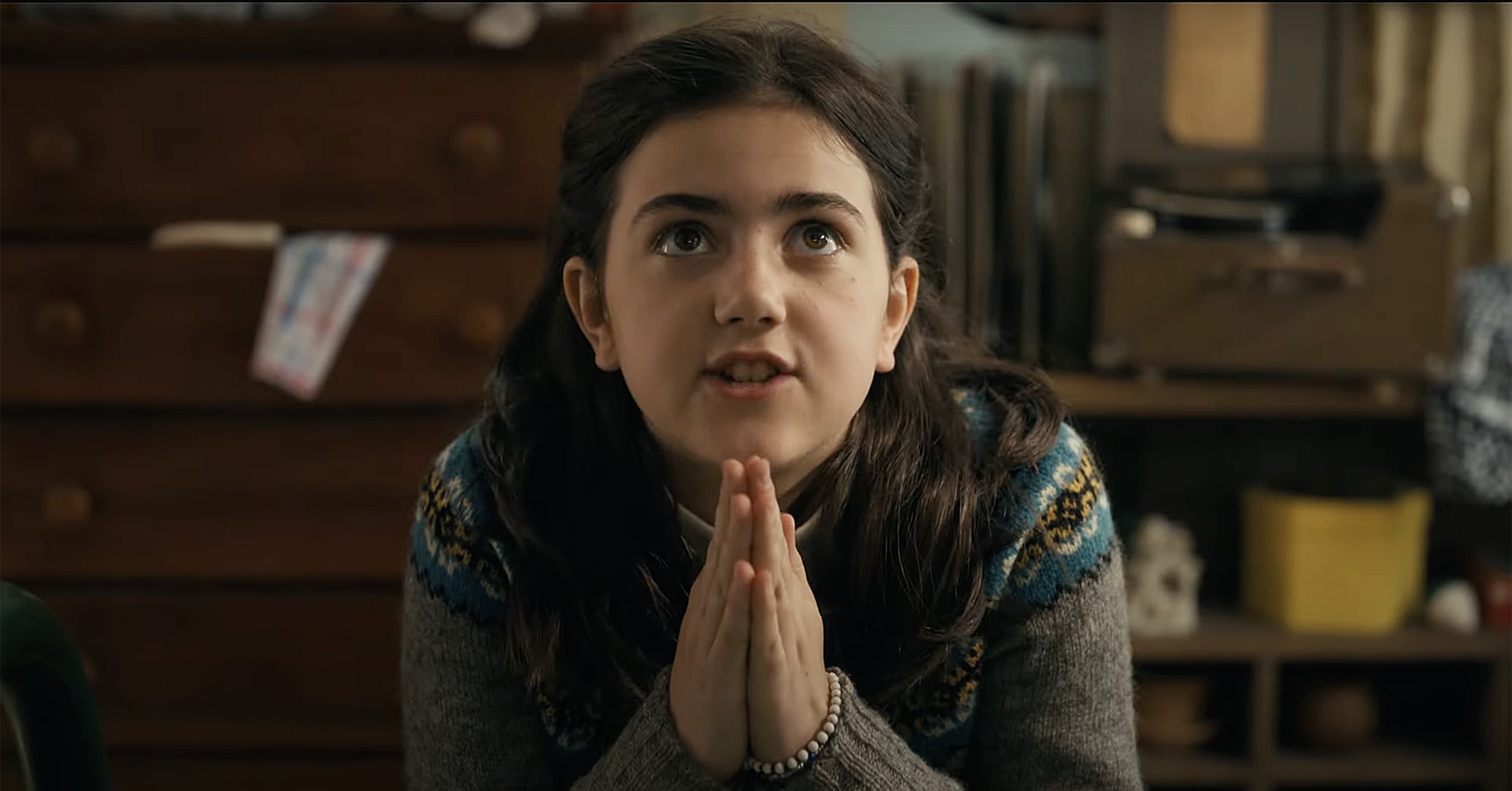 Were you familiar with the story before getting the script or did you go back and read it?
Abby: I actually never had read Judy Blume before getting the audition. We never crossed paths when I was younger. But as soon as I got the audition, I immediately started reading Margaret, as well as a bunch of her other novels. And I loved every single one. And specifically with Margaret, I remember turning to my parents, and I was like, Oh my gosh, this is the experience. How did someone write this down in the 70s?
I feel you on that. I read that in the early 90s and I thought Oh my gosh, how did she know? Did you find yourself relating to Margaret? I feel like as women we all kind of have a Margaret moment or three in our lives.
Abby: Definitely, I relate so much to her…her experience, her journey, just like her figuring herself out. I mean, all of the awkward teenage moments I can definitely relate to. I'm 15, I'm figuring myself out every single day and I know that my parents are, who are older, and my grandparents still are. It's a relatable journey that anyone no matter what age, what gender can really relate to and feel represented by in Margaret.
Definitely, definitely. I know that Judy Blume was on set for a cameo. Did you get a chance to spend any time with her at all? What was that like?
Abby: She was on set for a good couple of weeks. And it was so amazing. But I think for the first couple of days, we were all kind of nervously looking back to where she was sitting. "Are we doing this right?" or "Is she happy?" Because that was the most important thing really, we just wanted to do right by Judy and make her happy because Margaret was her baby. She didn't let anyone else touch it for such a long time, for over 50 years. I think once we all settled our nerves a little bit, we realized that she was really passing this along to Kelly, because she really trusted her to make something beautiful out of it.
You got to work with two incredible actresses, including one who is also a fellow MCU alum. FYI You're still my favorite Cassie Lang. I know why they did the time jump but still! Back to this film, what were they like? Did they have any advice for you as a young actress?
Abby: I don't know if I've ever gotten a strict piece of advice from another actor. But I can say that they were amazing to work with. They were such an inspiration, so professional, and just wonderful people to, you know, get to spend time with and do our work with.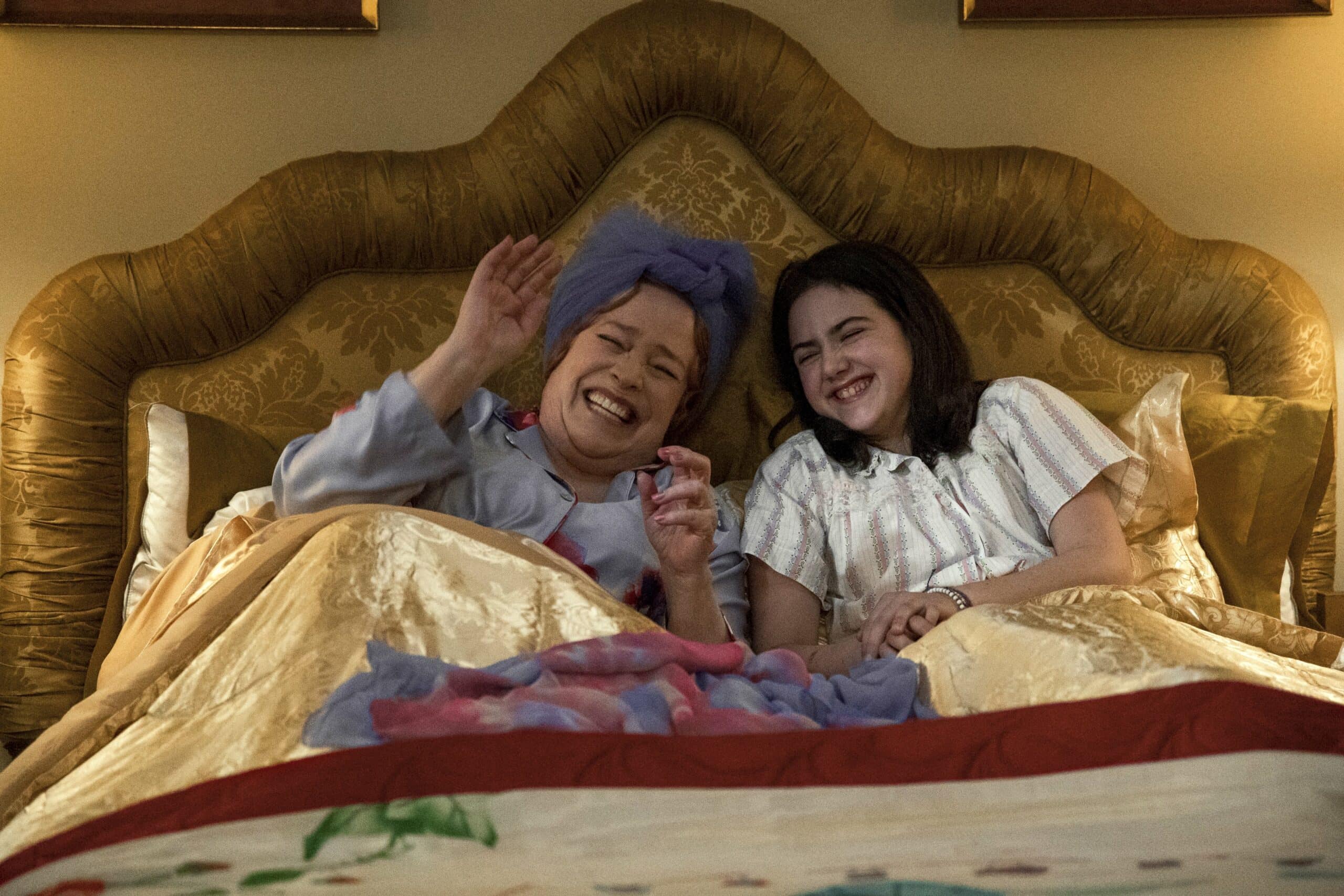 It looks like in general this film was a lot of fun to kind of put together not only with Kathy and Rachel but also your younger cast mates too. Was there anything funny that happened off screen or during a scene that you were filming that kind of just sticks out in your memory?
Abby: I think the funniest thing that ever happened on set was [when] we were filming at the Simon's house. There was this neighborhood cat that just kind of strolled around the set. Everyone loved him. But one day we were filming an exterior scene and he just kind of plopped down in front of the camera and would not move for five minutes. So there's B roll footage of just this cat staring evilly into the camera and daring anyone to move him because I guess that was his little patch of sun. We were in the way of him sunbathing. His name was Simba, he had a little mane. Very cute.
Now I want that in a deleted scene. What are you most excited about audiences being able to see now that Margaret is available to watch at home?
Abby: Honestly, I hope that this becomes a movie night with your family or your friends. And it'll be just a fun thing to watch with some friends, eat some popcorn, and laugh at all of the silly things that I do. I think that there's a lot of laughs in this movie and a few tears as well. Certainly when you're watching it at home, I think it sometimes is easier to relate to things and really give a deep think about yourself for some things that might happen to you in the future. It also could be a lot less awkward, because then you don't have to watch it with parents. So that's a bonus. I hope people just have fun watching it and have a good experience.
Are You There God? It's Me, Margaret is available now on Digital and On Demand and is coming to Blu-ray + DVD + Digital Combo and DVD July 11.